| TOGETHER WITH | |
| --- | --- |
Happy Election Day Tuesday. One of the top trending Google searches in America this morning is "How to register to vote." Yes, people are Googling this question. And here I thought I was a procrastinator!
Many states have same-day registration so you can still register and vote today. Learn more at Vote.org
In Today's Newsletter:
America votes
Guess who Karens are voting for?
Baby Shark breaks a record
In Case You Missed It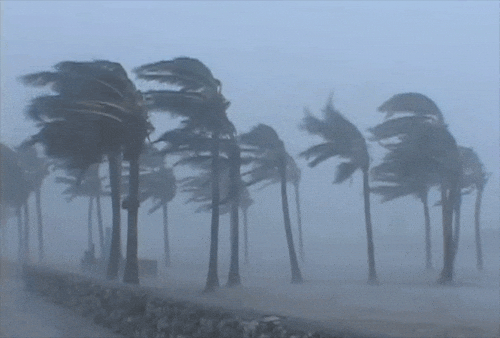 credit: giphy
Hurricane ETA has been upgraded to a Category 4 storm and is getting stronger as it approaches Nicaragua and aims to drag across Central America.
Apple will hold one more product event on November 10 where they are expected to announce a new lineup of MacBooks and iMacs.
The stock market was up on Monday, making up for some of last week's losses with some cautious optimism about today's election.
The US is set to formally leave the Paris Climate Agreement tomorrow, a global forum aimed at reducing greenhouse gas emissions.
Coronavirus Update:
Total confirmed U.S. cases as of 3 a.m. ET: 9,292,514 — Total deaths: 231,562 — Total recoveries: 3,674,981
Over 61,000 children were diagnosed with Covid last week, more than in any other week since the pandemic began.
A 13 year-old boy in Missouri has died of Covid, becoming one of the youngest victims in the country.
A Republican executive whose company makes masks says that he will vote for Vice President Biden because the President politicized mark wearing.
A new study shows that Covid can age the brain by 10 years and contribute to cognitive decline, even after recovery.
El Paso, Texas had to order its 4th mobile morgue to store Covid victims as the virus continues to rage in that city.
CONFIRMING LOAN

Program

Rate

Change

APR

Change

30 year

3.01%

0.14%

3.07%

0.14%

15 year
2.85

%

0.26%

2.95

%

0.26%
Lead Story: America Votes
credit: bbc
Welp. Today is the day. The Presidential Election is today but don't wait up. It could be several days before we know anything for sure.
Keep in mind that the election commissions do not usually call elections for one candidate on election night. The media does. The best thing we can do today to keep sane is wait.
The White House will be doing its waiting in lockdown with non-scalable walls that were erected around the perimeter. The President spent the final day of the campaign touring swing states and bagging on Lady Gaga, LeBron James, Jon Bon Jovi and Beyoncé, who he called Beyonsee because they support Joe Biden.
Same-day Registration
Meanwhile, your vote matters! There are several states that allow for same-day registration and voting so if you're a procrastinator, get out there!! Two states upheld voter rights in the final hours. A Texas federal judge ruled that the 127,000 drive-in votes that were cast in Harris County must be counted after Republicans tried one last time to get them tossed. In Nevada, a judge has rejected a lawsuit by the GOP asking that votes that arrive after today be thrown out, even if they are postmarked on time. Look, if your vote didn't matter, they wouldn't be trying so hard to stop them. DO IT!
Sponsor: Fund & Grow

What if you could get 0% interest funding in order to buy your first investment property. Or new equipment for your business? You can!
Fund and Grow sets you up with business credit cards with 0% interest rates. The best part is that they work directly with the banks to get you the maximum amount of funding.
When I first started working with Fund and Grow they were able to get me $176,000 with 0% interest. I used that to buy three rental properties that each cash flow around $1,000 a month. This is a fantastic way to kick start your investing journey.
And the best part is you'll save $500 when you pre-qualify and watch the FREE webinar at this link right here.
No Vote, No Shoes, No Service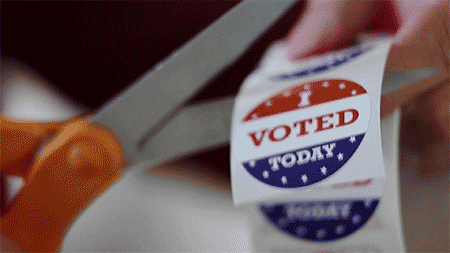 credit: giphy
There are a few restaurants that will be closed today while employees go off to vote. White Castle, Ben & Jerry's, Shake Shack, and Lemonade Restaurants will all be closed for at least part of the day for voting. Ben & Jerry's is even shutting down the factory for voting time.
Some restaurants are giving away some free goodies to voters today though! If you've got an "I Voted" sticker or voting receipt, McDonald's will give you a free pastry and Krispy Kreme will give you a free donut. Hertz is allowing people an extra day to keep a rental car to get to the polls. Lyft and Uber are offering 50% discount rides to the polls. Chili's is offering a $5 Presidente Margarita. Make mine a double!
News By The Numbers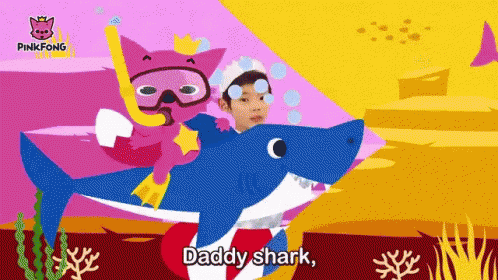 credit: giphy
7.04 billion. That is how many times Baby Shark has been watched, making it the most viewed video on YouTube of all time, doo doo doo doo doo doo.
3,400 years old. That is how old sheet music is for what archeologists are calling the oldest song in the world. A researcher in California spent 15 years deciphering the clay tablets and says that it is a Syrian song that she is calling "Sounds From Silence." Simon and Garfunkle might face a copyright violation.
$41,600. That is how much a doctor in India paid for an "Aladdin" lamp that scammers said would bring him good fortune.
$5 million. That is how much Australia's largest free-range chicken farm paid to install a solar-powered energy system. The investment has already saved the farm 70% of its $1 million power bill.
Karens Turn Out For Biden
A few famous 2020 Karens credit: insider
The New York Times and Siena College have compiled a list of first names with calculations of how likely someone with that name is to vote for Trump or Biden. The name most likely to cast a vote for Trump is Richard. The name most likely to cast a vote for Biden is Karen.
You may be in trouble when you've lost the Karens!
The list has 102 names and you can search to see if yours is on there. Is it scientific polling? No. But is it fun to play with names this way? Well, it's at least a fun distraction!
Clean Up On Aisle 9

credit: wsj

Score this one 1 point humans, 0 points robots. Walmart is ditching robots in favor of actual humans.
Walmart had been using robots to scan and deliver products but the pandemic has shown that humans can do this a heck of a lot faster. Plus, they don't scare the customers. The company will still use robots for floor cleaning.
Whale Tale
A train in the Netherlands would have plummeted to the ground if not for an art statue of a whale tail. The train bust through the barrier and landed safely on the tail and gosh we wish there were video of this!
The two tail fins are known as "flukes" and images show the train delicately balancing on them. Officials had to shoo away spectators and remind them that distancing is still the law of the land. Authorities are working on getting a crane to take the train off the whale. We think they should leave it!
Share The Love
Become a friend of Morning Invest by sharing this newsletter with someone you love.
When you do, we don't just give you a pat on the back and say, "Well done old sport." We give you actual rewards that'll make everyone jealous.
Hit the button below to learn more and access your Reward Dashboard.