| TOGETHER WITH | |
| --- | --- |
Good Wednesday Morning. Geesh!
Make sure you join our live show on YouTube at 9AM EST. You can watch right here.
How About Some Shoutouts
Remember if you grab one of our mugs or hoodies in our store have someone snap a picture and send it to us at: [email protected] and we'll feature you on our live morning show. Thanks Jennifer, Heidi, and Janet for sending in your photos!
CONFIRMING LOAN

Program

Rate

Change

APR

Change

30 year
3.03

%

0.16%

3.09

%

0.16%

15 year
2.84

%

0.24%

2.94

%

0.25%
Hot Off The Press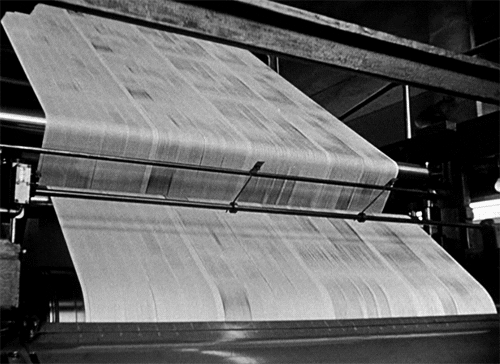 credit: giphy
A new study shows that North Dakota is the drunkest state in the country. Utah is the soberest. In general. On Tuesday night, it was likely a 50-state tie.
The two Senators that we thought were unpopular were not unpopular enough to lose their Senate races: Mitch McConnell and Lindsey Graham were both re-elected.
Mississippi has voted for a new state flag with a magnolia on it instead of a Confederate flag that was on the old one.
Amazon is randomly shipping things in Super Mario-themed boxes.
The stock market had its best day since July.
Coronavirus Update:
Total confirmed U.S. cases as of 5 a.m. ET: 9,384,821 — Total deaths: 232,626 — Total recoveries: 3,705,130
Hospitalizations hit an all-time high on Tuesday with over 50,000 people admitted with Covid.
A man who died of Covid in North Dakota was elected to the State Legislature.
The Election
credit: axios
No decisive victor has been called for the Presidency. We prepped for this but that doesn't keep the nerves at bay. The Blue Wave that Democrats thought would sweep the nation did not happen. Senate GOP incumbents Mitch McConnell, Lindsey Graham, and Joni Ernst all kept their seats, disappointing Democratic hopefuls.
There are many ways to see the odds but we don't specialize in that game. A good live update of results can be found here.
The President spoke at the White House a little after 2 a.m. to a crowded room full of mask-less supporters. He said that he had been getting ready to celebrate a success but he railed against…well, vote counting, and the media. He said he won Georgia when Georgia had not been called. He said he wanted vote counting to stop but not in Arizona where he thinks he could still win. He said he is prepared to use the court system if he needs it.
What remains?
The states that are currently in critical play are Arizona, Georgia, Pennsylvania, Michigan, and Wisconsin. Arizona has been called for Biden by many news networks, making it the first flipped state in this Election but, it ain't over until it's over.
Sponsor: Morris Invest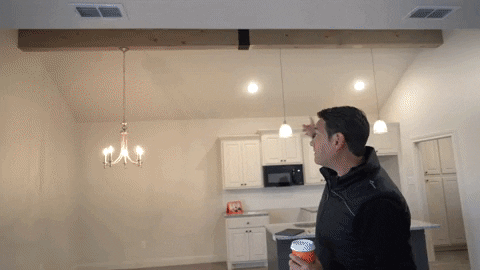 We all know real estate investing is the number one way to build wealth but many people don't know how to get started. Enter Morris Invest, a full-service real estate investing team. After you book a 30-minute call with Morris Invest they'll build a customized approach to buying your first rental property. And before you ask, yes they have financing built right in.
And did you know that under The Cares Act you can even use part of your IRA or 401K plan to use as a downpayment. There are endless ways to get started.
Imagine creating monthly cash flow from a new construction rental property. You can because the tenants are already living in the property and fully managed by their great property management teams. Visit their website today and see what Morris Invest can do for you. They've got a great video on the front page too!
Budding Acceptance For Drugs
credit: ap
Two new states legalized marijuana in state elections: New Jersey and Arizona.
In Arizona, people with past marijuana convictions can petition the courts to expunge those charges. In New Jersey, Governor Phil Murphy called this a "huge step forward for racial and social justice and [the] economy."
Oregon took this one step further and voted to decriminalize more hard-core drugs including heroin, cocaine, and methamphetamines. Under the new law, possession of these substances would result in no more than a $100 fine.
News By The Numbers
credit: wsj
$18 million. That is how much Jeffrey Epstein's Palm Beach mansion sold for. The real estate developer that bought it says that he plans to demolish it. The proceeds for the sale will go towards the victims of Epstein's sexual abuse victims.
$6,271. That is how much more a home sells for if it has a charcoal gray or smokey black door, according to Zillow.
$15 per hour. That is the new minimum wage in Florida, after a referendum passed yesterday with a 60% vote.
No More Fishamajig Sandwich?
credit: friendlys
The restaurant chain Friendly's filed for bankruptcy this weekend. It is now being sold for the bargain price of $2 million.
That might sound cheap, but it comes with debts between $50 and $100 million but assets of only $1 to $10 million. The restaurants will remain open during the sale, so the 1,600 employees are safe for now.
Friendly's an East Coast chain known for its diner-like food and ice cream desserts. My wife never went back because the one near our house did not have Tabasco for her eggs. What kind of diner has no Tabasco sauce???
IHOP is also suffering. The pancake restaurant says it will have to close up to 100 restaurants in the next 6 months. They do carry Tabasco sauce.
PS. The Fishamajig Supermelt fish sandwich is quite delicious and is a national treasure. Don't mock me.
Trump ist Kaputt mit Deutsche Bank
credit: giphy
Deutsche Bank executives are said to want to end ties with President Trump. The German bank currently has about $340 million in outstanding loans to the President but has tired of all the negative publicity around it.
The loans are due in the next two years, whether the President is in office or not. Lending to the President, whose financials have become public in recent weeks, has put a shadow on the bank. How can they claim high standards of lending when they have leant over $2 billion to a person with this much liability and loss?
The banks could either sell the loans to another institution, but who would buy? Especially if the President wins re-election, who would want a possibly unenforceable note? No thanks.
Darwinism At Its Finest
leopard owner Dwight Turner, credit: cnn
A man in Florida paid $150 for a "full-contact experience" with a black leopard and boy did he get what he paid for. He was mauled in the head and has since undergone two surgeries to recover.
The leopard's owner, Dwight Turner (above), was present and has since been issued two misdemeanor citations for allowing this to happen.
These types of things are illegal, even in Florida. Also, they are stupid. If you find this kind of thing appealing, please unsubscribe to this newsletter. We can't help you.
Share The Love and Get a Mug
Become a friend of Morning Invest by sharing this newsletter with someone you love.
When you do, we don't just give you a pat on the back and say, "Well done old sport." We give you actual rewards that'll make everyone jealous.
Hit the button below to learn more and access your Reward Dashboard.