| TOGETHER WITH | |
| --- | --- |
Good Wednesday Morning.
There's a lot of important news to get to so today we're cutting to the chase. Plus I don't have any cute pictures to share.
Be sure to join us on our LIVE show this morning at 9 AM Eastern. We're going to be announcing something pretty awesome. Set a reminder right here.
In Today's Newsletter:
The stimulus is all the rage
Taxpayers funded hate groups
Alzheimer's detected
CONFIRMING LOAN

Program

Rate

Change

APR

Change

30 year

2.76%

0.11%

2.82%

0.11%

15 year
2.58

%

0.12%

2.69

%

0.12%
In Case You Missed It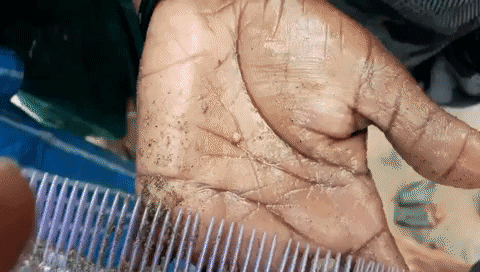 credit: twitter
Gold was washing up on a beach in India after a recent cyclone.
President Trump has raised over $170 million in his requests for money from his supporters to overturn the results of the Election.
A man in Kazakhstan has legally married the sex doll he had been "dating" for 8 months.
The Biden-Harris administration announced its economic team on Tuesday.
Attorney General William Barr said that the Justice Department has not uncovered any evidence of fraud related to the November Election.
Coronavirus Update:
Total confirmed U.S. cases as of 12 p.m. ET Tuesday: 13,566,283 — Total deaths: 268,662 — Total recoveries: 5,146,319
The Lead: A Stimulus Miracle? Not So Fast
Senators Manchin and Collins credit: roll call
Bipartisan legislation was introduced on Tuesday that would provide $908 billion in pandemic aid. It is not the $500 billion Republicans wanted and it is not the $2.4 trillion that Democrats wanted but at long last it is something!
The proposal includes $160 billion in state and local aid, $180 billion in unemployment insurance, and $288 billion for small businesses.
Noticeably missing is any funding for additional direct stimulus checks to the American people.
The bill came from Sens. Joe Manchin (D-W.Va.), Susan Collins (R-Maine), Mark Warner (D-Va.), Bill Cassidy (R-La.), Jeanne Shaheen (D-N.H.), Lisa Murkowski (R-Alaska), Angus King (I-Maine), Mitt Romney (R-Utah) and Maggie Hassan (D-N.H.), as well as House members.
Of course, this does have to pass congress and the McConnell/Pelosi rivalry has not done anything of the sort since April but with bipartisan authorship and such a low price tag, this has more of a chance than anything we've seen in months.
Sponsor: Morris Invest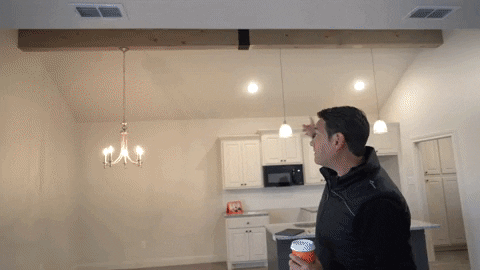 Did you know that the Cares Act allows all kinds of tax benefits to buying rental real estate before the end of the year? Enter Morris Invest, a full-service real estate investing team. Morris Invest has helped hundreds of people buy their first rental property this year alone. The video above shows one of our brand new construction duplexes in Texas.

After you book a 30-minute call with Morris Invest they'll build a customized approach to buying your first rental property. And before you ask, yes they have financing built right in.

And did you know that under The Cares Act you can even use part of your IRA or 401K plan to use as a downpayment? There are endless ways to get started.
Imagine creating monthly cash flow from a new construction rental property. You can because the tenants are already living in the property and fully managed by their great property management teams. Visit their website today and see what Morris Invest can do for you. They've got a great video on the front page too!
Do Not Delete
credit: giphy
The Trump Administration thinks that screenshots are a good enough way to archive records from their time in office. A government watchdog group disagrees and is suing the President and his team in order to keep them from deleting communication.

The Citizens for Responsibility and Ethics in Washington (CREW) filed a lawsuit accusing the President and the White House of not keeping transparent and accurate records of government business. The lawsuit also names the President's son-in-law Jared Kushner, the National Archives and Records Administration, and David Ferriero, the archives of the United States.

The problem?
Screenshots can be altered. They do not contain metadata of communications. And they can be incomplete. In this lawsuit, CREW asks that the defendants be prohibited from deleting any communication immediately.

During the Mueller investigation, investigators used several methods to keep the Trump Administration from throwing out the information that was found, including archiving with several departments in the FBI and using public legal filings as records that could not be deleted. In other words, this is not the first time investigative groups have had concerns about what would make it to the shredder upon the Trump team's exodus.
News By The Numbers
credit: getty
900 tons. That was the weight of a radio telescope in Puerto Rico that collapsed yesterday, plunging 400 feet to the ground. Thankfully no one was hurt but meteorologists are heartbroken as the telescope played a key role in astronomy for years and was until recently the largest radio telescope in the world.
$27.7 billion. That is how much Salesforce confirmed that it will pay to acquire Slack.
30%. That is how many small businesses in the U.S. have gone out of business since the pandemic, with New York and New Jersey in the lead.
2045. That is the year that France hopes it will have its new electric propulsion submarine that can stay submerged as long as a nuclear-powered boat without having to come up for air. It is called the SMX31E.
3 years. That is the prison sentence for Ryan Hernandez, the hacker who stole information about the Nintendo Switch prior to its release. He also has to pay Nintendo $259,323.
It's Reigning Men, Not Much Longer
Adena Friedman, Nasdaq CEO credit: nasdaq
Companies listed on the Nasdaq may be kicked off for having all-white-male leadership. A new Nasdaq proposal would require that each company on the stock exchange have "at least two diverse directors."

In order to meet this requirement, the 3,249 companies would have to show at least one female director and at least one underrepresented minority or LGBTQ+ director. If they don't, they must have a good explanation for why not.

Currently, three out of four companies on the Nasdaq do not meet this requirement but they have some time to start going through resumes. Nasdaq plans to ask the SEC to pass this policy and that process will take a few weeks.
Alzheimer's Detection
credit: shutterstock
A pharma company announced a blood test that can diagnose Alzheimer's disease. The test has not yet been approved by the Food and Drug Administration but was cleared for sale in some states and in Europe.
Alzheimer's is the result of amyloid plaques on the brain. C2N Diagnostics claims that its blood test can measure amyloid particles and other proteins that cause the disease.

Usually, doctors need brain imaging to confirm Alzheimer's but a blood test could help to speed up early treatment with faster diagnosis. Alzheimer's is not curable but it is a disease that can be slowed by avoiding neurotoxins and doing brain exercises. If this is of interest, we highly recommend this book: The End of Alzheimer's by Dale Bredesen.
Tax Payers Funded Hate Groups
credit: whyy
When the IRS designates an organization as a charity, that organization does not pay federal taxes or property taxes and contributions are tax-deductible. CBS News looked at IRS tax-exempt charities and found that 90 of them are white supremacists groups, anti-immigration groups, anti-Muslim, or anti-LGBTQ.

One such group is the Unite the Right, which organized the deadly rally in Charlottesville, Virginia in 2017. During the last 10 years, this group and others have received more than $1 billion in tax-deductible donations.

Anyone can do it.
Designating an organization as a charity is incredibly easy. The IRS only rejected 66 out of 100,000 applications, less than 1/10 of 1%. Once an organization is given tax-exempt status, it cannot be revoked just because the IRS doesn't agree with a viewpoint. So what exactly is a charity that should be exempt from taxation? Is a violent hate group within its rights to be tax-exempt?

"When we hear that term charitable, we think good," Phil Hackney, a former IRS attorney who is now an Associate Professor of Law at the University of Pittsburgh, told CBS News. But, with these distinctions, the IRS is "endorsing hate groups with dollars."
Share The Love and Get a Mug
Become a friend of Morning Invest by sharing this newsletter with someone you love.
When you do, we don't just give you a pat on the back and say, "Well done old sport." We give you actual rewards that'll make everyone jealous.