| TOGETHER WITH | |
| --- | --- |
Happy Wednesday! There's way too much news today so let's get right to it.
In Case You Missed It.
 The California Attorney General has asked a court to make the state Republican party stop setting up fake ballot boxes. If you see one of these fake GOP ballot boxes please report it to election authorities.
More things you missed
 Researchers in the Netherlands have discovered a set of salivary glands in the human head that we never knew about.
Coca-Cola will stop making Tab by the end of the year.
Stimulus talks continue. No deal was reached, but lawmakers are still at it, or so they say.
Coronavirus Update: Total confirmed U.S. cases as of 3 a.m. ET: 8,274,797 — Total deaths: 221,076 — Total recoveries: 3,295,148
 A new study shows that mortality from Covid has dropped significantly since the pandemic began, suggesting that physicians are getting better at treating the disease.
In Today's Newsletter:
The final presidential debate
Google faces antitrust lawsuit
American meat is not what it seems
Election: It's Go Time
credit: bbc
It appears a debate is still scheduled for Thursday of this week. The Commission on Presidential Debates unveiled new rules to make this time around a bit more gentlemanly.
Each candidate will have two minutes to respond to questions, at which time the microphone of the opponent will be turned off. No microphones will be muted during the open discussion portion though.
Vice President Joe Biden spent Tuesday preparing for the debate, but President Trump is doing rally after rally in battleground states.
CONFIRMING LOAN

Program

Rate

Change

APR

Change

30 year
3.06

%

 0.05%
3.12

%

 0.05%

15 year
2.79

%

 0.10%

2.90

%

 

0.10%
Tech: Breaking Up Is Hard To Do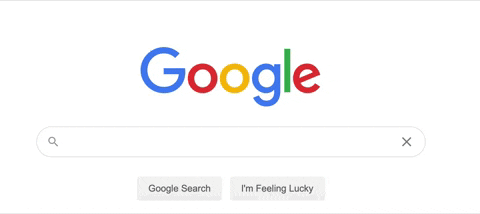 credit: morning invest
Google has been slapped with a massive antitrust lawsuit from the Department of Justice and 11 state Attorneys General.
In the lawsuit, Google is accused of "unlawfully maintaining monopolies in the markets for search services, search advertising, and general search text advertising in the United States through anticompetitive and exclusionary practices."
Seen this before
This is similar to a suit that Microsoft faced in the 90s over putting its own default browser on Windows machines. This suit dragged on for years but set a precedent that the government will rely heavily upon to win its case.
Preparing
Google has been ready for this. The company says that its advantages in the business of search are likened to having a good location in the cereal aisle. But Google will have to prove that other "cereal makers," so to speak, have the same opportunity to succeed and that innovation and competition that would benefit the consumer are on an even playing field.
This will be a long battle. This filing is just the first thrown gauntlet but we expect more to follow involving Google's Silicon Valley peers.
Sponsor: Get Free $1,600 with Webull
Right now until October 31st, Webull is giving away 3 free stocks valued up to $1,600. Why not get some free money? Right now you can get THREE free stocks valued up to $1,600 just for opening an account with Webull. And you have to check out Webull's new desktop app too! Seriously it's awesome.
You'll get up to $1,600 in stocks just for opening a free trading account with Webull and depositing $100 into the account to activate it. Simply click here and start an account. Even if you never do anything else with the account you still get that free money.
With Webull you can invest in thousands of companies using their trading tools and analytics to create your own financial portfolio. And the best part is $0 commissions and no deposit minimums. I remember when I used to pay $6 per trade with some other companies. Not any more thanks to Webull.
Sign up today and get your free stocks. Thanks, Webull.
The Trouble With American Meat
credit: rspca
Britain is warning its citizens to avoid meat from the US at any cost. The country tried to put it in a Bill but it was struck down so now they are relying on warnings.
One of the many problems with American meat has to do with the chlorinated water that is used to wash livestock after it's slaughtered. This can cause humans to get sick. Britain has asked the US to abide by UK animal welfare and safety rules but stopped short of mandating it.
The worry is that pushing too hard against US meat will cause the US to push back against UK exports such as Scottish salmon. The UK does not want a trade war. Just safer meat.
That's One Way To Handle It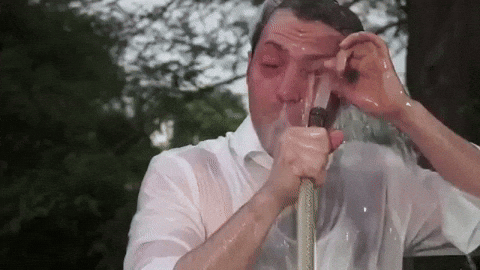 credit: giphy
A German man started using pepper-spray on people he felt were not properly socially distancing.
Police responded to reports of the 71-year-old man who was spraying joggers in the face because they were not keeping what he called "corona distance." The man will now face criminal proceedings for causing bodily harm and interfering with road traffic.
News By The Numbers
credit: nasa
130,000 feet. That is the altitude that a giant balloon will reach when NASA launches it into space to snap pictures of the universe. The balloon is the size of a football stadium and will carry an infrared telescope to map dust and gases around baby stars.
9. That is how many members of the same family died from food poisoning by eating the same frozen noodles. Thankfully the children were spared because they didn't like the dish so they did not eat it.
$2.8 billion. That is how much Goldman Sachs will pay in a fine to settle a dispute with the Justice Department, which claimed that the company worked for a corrupt Malaysian government fund.
545. That is how many children whose parents have yet to be found after they were separated at the US borders. Lawyers are still working to reunite these separated families and a court has appointed a steering committee to help.
Will Work for Free
credit: sunday morning herald
University grads face the worst job market since the 1990s, according to a research firm that collated job advertisements.
More than 130,000 students will graduate this year to a sharp decline in opportunities. The firm counted a 44% drop in job ads from this time last year. Of those jobs, 43% were legal jobs, 38% were IT jobs, and 30% sales jobs.
But there is hope. Apprenticeship programs have shown promise at offering entry into a career. A new study showed that people who completed these programs earned 63% more.
The program combined two days of community college with three days of hands-on training and is being called a success by the Opportunity America and Brookings Institute.
Share The Love
Become a friend of Morning Invest by sharing this newsletter with someone you love.
When you do, we don't just give you a pat on the back and say, "Well done old sport." We give you actual rewards that'll make everyone jealous.
Hit the button below to learn more and access your Reward Dashboard.
Or copy & paste your referral link to others: