| TOGETHER WITH | |
| --- | --- |
Happy Monday. Did you vote yet? Turns out, as of this morning, 28 million people already did. That's a new early voting record.
In Today's Newsletter:
Stimulus gets a deadline
Americans renouncing citizenship
Credit scores on the rise
CONFIRMING LOAN

Program

Rate

Change

APR

Change

30 year
3.10

%

0.10%

3.17%

0.10%

15 year
2.82

%

0.13%

2.94

%

0.15%
Lead Story: Stimulus Deadline Looms
credit: getty
Wanna go another round of stimulus rope-a-dope? House Speaker Nancy Pelosi said on the Sunday talk shows that she thinks a Covid stimulus deal could be reached within 48 hours. So we're about halfway through that deadline.
We have been under the impression that the price tag was the thing keeping a bill from passing, but Pelosi said that it was actually more than that.
"The testing. The tracing. The treatment. The mask-wearing. The separation. The sanitation. And all that goes with it," she said.
Senate Majority Leader Mitch McConnell has signaled that they would come up in price to $1.8 trillion, much closer than they have ever been to a midpoint. But no one hold their breath, okay? Seriously don't.
Sponsor: Fund & Grow
What if you could get 0% interest funding in order to buy your first investment property. Or new equipment for your business? You can!
Fund and Grow sets you up with business credit cards with 0% interest rates. The best part is that they work directly with the banks to get you the maximum amount of funding.
When I first started working with Fund and Grow they were able to get me $176,000 with 0% interest. I used that to buy three rental properties that each cash flow around $1,000 a month. This is a fantastic way to kick start your investing journey.
And the best part is you'll save $500 when you pre-qualify and watch the FREE webinar at this link right here.
I Hereby Renounce My Citizenship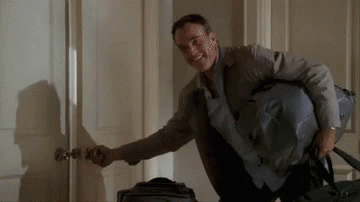 credit: giphy
Experts estimate that nearly 10,000 Americans will renounce citizenship or residency this year, which is a new record. The previous record was in 2016, and 2020 surpassed that in just the first two quarters of the year.
The US requires citizens living abroad to continue to file tax returns, no matter what. Those that have been living abroad may lose patience with this if they don't have plans to return. It is often expensive and burdensome for many to do this. This could account for some amount of exodus but clearly there are other push factors such as the political unrest and uneven response to the pandemic. It is interesting to note that the two record-holding years for exodus are election years.
News By The Numbers
credit: bbc
2,000 years. That is how old a glyph of a cat is thought to be that was just discovered carved into a hillside in Peru. How did they only just discover this? I mean seriously, it's a giant cat carved into a mountain.
$99. That is how much AMC is charging customers to rent a private movie theater. The chain is struggling since the pandemic and trying to come up with alternate business models. Private showings are limited to 20 people.
200 hectares. That is the size of a forest in the middle of the Egyptian desert that is sustained by wastewater. This is part of an effort by the Egyptian Ministry of Agriculture aimed to fight climate change.
Giving Credit Where Credit is Due
credit: shutterstock
The average credit score has gone up since the pandemic. In fact, they are the highest they've been since 2005 when Fico began tracking them nationally.
How can this be? Experts estimate that help with unemployment and pauses on mortgage and car payments helped consumers take the extra cash and pay down debt. That sounds great but no one can be sure if this will hold if no extra government stimulus is offered before the pandemic is over.
Chicago Is Broke
credit: visiteosUSA
The city of Chicago is a terrifying example of how residents suffer when a city is broke. Mayor Lori Lightfoot is considering drastic measures such as a $94 million property tax increase, a tax increase on gas, and laying off over 300 city employees.
This is all part of a budget proposal for 2021 that will have to pass a council vote. The city's cash problem is not due to the pandemic but it has been exacerbated by it. There is currently a deficit of $1.2 billion in the budget so extreme measures are necessary but the Mayor will be unpopular for whatever she proposes and face stiff opposition from labor unions.
Hmm, Hmm, Ahh, Hmm, Hmmmmmmm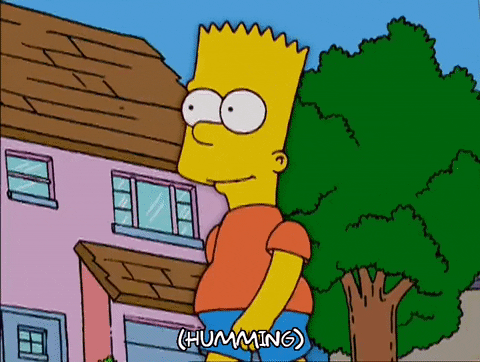 credit: giphy
You know when a song gets stuck in your head, but you're not sure what the song is? There is a term for that. It's called "earworm."
A new feature in Google lets you hum your own terrible version of the song into a search, and it will try to figure it out. The feature is called "hum to search."
This is possible in the Google Assistant app, and you have to ask it, "What is this song…" And then start humming. And you have to be semi-accurate. You don't have to be in pitch or even harmonious. Google will do it's best.
Share The Love
Become a friend of Morning Invest by sharing this newsletter with someone you love.
When you do, we don't just give you a pat on the back and say, "Well done old sport." We give you actual rewards that'll make everyone jealous.
Hit the button below to learn more and access your Reward Dashboard.