| TOGETHER WITH | |
| --- | --- |
Good Monday Morning.
Share this newsletter with your friends, family, and coworkers; in return, we'll give you rewards like a free Grover mug, Morning Invest hoodies, and more. Grab your unique referral link at the bottom of the newsletter and get started.
In Today's Newsletter:
Washington gets ready for a new first family
Without Trump on Twitter things have changed
Parler is back… sorta.
CONFIRMING LOAN

Program

Rate

Change

APR

Change

30 year

2.83%

0.01%

2.88%

0.01%

15 year
2.45

%

0.02%

2.54

%

0.02%
In Case You Missed It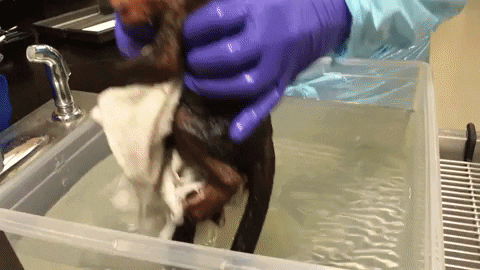 credit: fox29
Let's start this week by losing our minds at how cute this baby monkey is that was born recently at the Philadelphia Zoo.

The IRS says that it will start accepting 2020 tax returns on February 12, a few weeks late due to the pandemic.

Snow has fallen in the Sahara desert. If you know your geography, you know that this is unusual.

A San Francisco Bay Area city removed a White Lives Matter banner that was strung up at a busy intersection.

ISIS is threatening to kill cast members of the Netflix show Mosul because they don't like the plot. Netflix has ordered security detail for the actors.

Parler is back online but not available in any mobile app stores.

Coronavirus Update:
Total confirmed U.S. cases as of 1 p.m. ET Sunday: 23,809,961 — Total deaths: 396,353 — Total tests: 277,294,401
The Lead: Inaugration Week
credit: getty
We start this week with one President, and if all goes according to plan, we end it with another. But good gosh is that a big "if" because law enforcement is working overtime to see that the plan works.

Thousands of National Guard troops are currently guarding the U.S. Capitol and inauguration locations. Governors of all 50 states have ordered extra security to ward off violent protests that are planned at state capitols.

Even federal prisons are on lockdown to prevent inauguration-day violence. This went into effect at 12 a.m. Saturday and inmates were not told about it until all the cells were locked.

But if and when noon Eastern comes and goes without incident on Wednesday, we will have a President Joe Biden and he will get straight to work. He is said to be ready to sign several executive orders within hours of taking his oath. These include orders to rejoin the Paris climate accord, rescinding the Muslim travel ban, and extending evictions and moratoriums on student loans.

He will have time to do this because he won't have the usual parties and parades to stall him. Most of those events have been canceled or toned down due to the pandemic. We also assume he won't have moving boxes to contend with. Surely there are people to help with that.
Sponsor: Morris Invest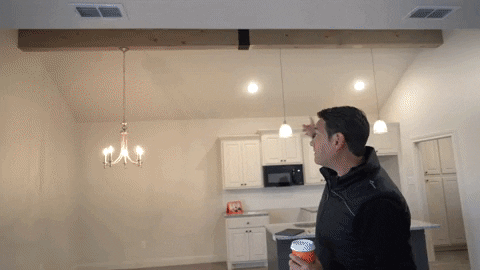 Did you know that you can invest in brand new construction real estate that is already cash flowing? Enter Morris Invest, a full-service real estate investing team. Morris Invest helped hundreds of people buy their first rental property in 2020 and 2021 will be no different. The video above shows one of our brand new construction duplexes in Texas.

After you book a 30-minute call with Morris Invest they'll build a customized approach to buying your first rental property. And before you ask, yes they have financing built right in.

And did you know you can even use part of your IRA or 401K plan to use as a downpayment? There are endless ways to get started.

Imagine creating monthly cash flow from a new construction rental property. You can because the tenants are already living in the property and fully managed by their great property management teams. Visit their website today and see what Morris Invest can do for you. They've got a great video on the front page too!
Into The Belly Of The Beast
credit: getty
Russian opposition leader Alexei Navalny recovered from the assassination attempt on his life and returned to his home country on Sunday, only to be immediately detained by the Russian state upon landing, prompting most of us to ask, "Whyyyyyyyy did he go back there?"

Navalny is Public Enemy number 1 of Vladimir Putin, who many accuse of ordering Navalny's poisoning with a nerve agent last summer.

Russian authorities say that they are detaining Navalny because he violated his parole from a 2014 embezzlement conviction, although the European Court of Human Rights ruled that this conviction was unjustified and ordered the Russian state to pay him compensation. Authorities say that they want to keep Navalny until a court rules on his release but no date has been announced.

So back to the original question: Why go back to Russia with Putin as your enemy?
Because the guy has balls, that's why. He wants to run for office and bring democracy to Russia and not live his life as an exiled leader. He has the support of global leaders. Many European leaders have called for his release. Outgoing U.S. Secretary of State Mike Pompeo has condemned the arrest and so has President-elect Biden's incoming national security adviser Jake Sullivan who said in a Tweet that "Mr. Navalny should be immediately released, and the perpetrators of the outrageous attack on his life must be held accountable."
News By The Numbers
credit: kristian leven photography
15. That is how many guests were allowed at one couple's wedding due to lockdown measures so the bride recruited her grandmothers as her bridesmaids.

$500,000. That is how much Bitcoin was given to key leaders of the Capitol riots from a French national. The FBI is looking into how much foreign governments,

organizations, and individuals may have supported the insurgence.

99 years old. That is the age of actress Betty White after she celebrated her birthday on Sunday. She spent the day relaxing in quarantine.
Today's Live Show
Be sure to join at 9 AM Eastern for our live show where we'll deep dive the latest on Trump's pardons, Biden's new massive stimulus plan, and the inaugration. Set a reminder right here.
Misinformation Goes On Vacation
credit: getty
Twitter and Facebook are still taking the heat for having revoked President Trump's accounts. But here is an interesting conundrum: Does it even work? That is to say, does taking away someone's megaphone to tell lies mean that fewer people are influenced by those lies.

Inconclusive but let's look at some data.

In the week after the President was booted, misinformation dropped by 73% as discussions about election fraud dropped from 2.5 million mentions to 688,000 mentions.

But that doesn't mean that all of those people who shared that information just changed their minds. Some of them will stop thinking about it as much but some of them will follow the President to whatever platform he chooses next like a pissed off hornets' nest.

According to a recent study, moderating social media does decrease posting about a certain topic but it can also lead to "increases in signals associated with toxicity and radicalization, which justifies concerns that the reduction in activity may come at the expense of a more toxic and radical community."

Meaning, the most dangerous users will find a new place to be even more dangerous.
Protecting The Statues
credit: reuters
English Parliament is set to announce legislation that will give police protection to statues and monuments.

Just like in America, public opinion about certain monumentalized people has shifted. Recently, a statue of a slave trader was torn down and thrown into the harbour in Bristol.

Communities Secretary Robert Jenrick said that these monuments should be "considered thoughtfully" and any decision about removing them should involve "planning permission and a consultation with local communities" and not "removed on a whim or at the behest of a baying mob."
A Bug's Life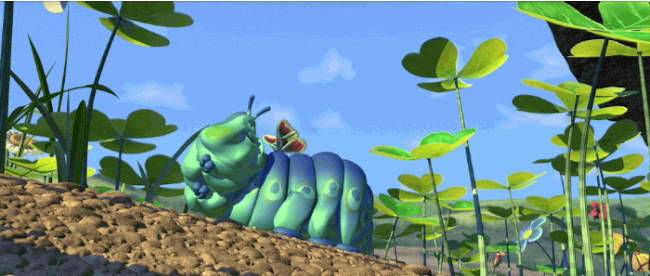 credit: giphy
If every home, school, and park converted 10 percent of the lawn to a natural habitat, it would give the bug population an extra 4 million acres of habitat. Why would we want to do this? Because the bug population is suffering and the repercussions on our environment are harrowing.

Recent studies show that insect biomass has declined 1-2% per year on average and up to 10% in some places. Insects can be annoying, sure, but they are important. By some estimates, they contribute $70 billion to the U.S. economy by donating their pollination and waste disposal services. We owe it to them to not genocide their species.

What can each of us do, besides buy pesticide-free food and products? You can keep your lights off at night to avoid luring insects away from their habitats and into your home. You can wash your car and driveway with biodegradable soaps that don't kill them. And you can leave a portion of your lawn au naturel so they can have the run of it. Choose a place where it won't bug you. Get it!?
Share The Love and Get a Mug
Become a friend of Morning Invest by sharing this newsletter with someone you love.
When you do, we don't just give you a pat on the back and say, "Well done old sport." We give you actual rewards that'll make everyone jealous.