| TOGETHER WITH | |
| --- | --- |
Happy Tuesday. Grover would love to see some of your pet photos. If you have a pet please send us a photo with your name and town and we'll show them off on our live show this week. Send your pet photos to [email protected].
Grover thanks you.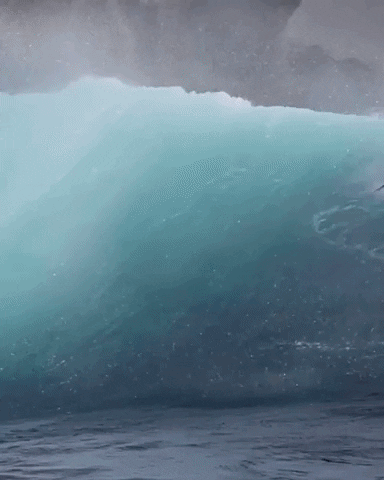 credit: giphy
In Case You Missed It.
Sea lions are having a blast surfing the swells off the coast of California.

First Lady Melania Trump released a friendly 7-minute video to say goodbye, expressing gratitude for her time as FLOTUS, which means at least she thinks she's leaving her post.

A third Texas newspaper has called for the resignation of Senator Ted Cruz over his actions to overturn the Presidential election.
Janet Yellen will have confirmation hearings as the U.S. Treasury secretary today and is expected to affirm her commitment to a strong dollar. Stock futures are up in anticipation of her testimony.
Coronavirus Update:
Total confirmed U.S. cases as of 2 p.m. ET Monday: 23,992,252 — Total deaths: 398,142 — Total tests: 279,088,049
CONFIRMING LOAN

Program

Rate

Change

APR

Change

30 year
2.85

%

0.02%

2.90%

0.02%

15 year
2.46

%

0.03%

2.56

%

0.04%
The Lead: The Transition of Power
credit: getty
"Smooth" is not how we would describe this transition of power. It is how we would describe the scotch we bought to accompany the events of the week.
President Trump and his administration keep putting laws in place that President-elect Biden's team say that they will reverse. Why do this in the final hours? Dunno.
The deets
For example, The Trump administration has lifted the travel ban from Brazil, the UK, and Europe. The Biden team said that they will put that right back once they take office.

The President-elect is also set to announce a sweeping reform to immigration policy, allowing an 8-year path to citizenship through green card status. This was a major campaign promise for the President-elect and a stark contrast to President Trump's anti-immigrant stance.

Pardon bonanza?
We are also on high alert for last-minute Presidential pardons and rumors are flying wild. The latest speculation is that rapper Lil' Wayne would get one for his federal gun possession case.

The Capitol and surrounding areas are literal war zones right now, outfitted with armed guards. Yesterday a fire broke out near the Capitol and police sprang into manic action only to find out that it was due to a homeless person's possessions and not an insurgent explosive. We're all a little jumpy. Thus the scotch.
Sponsor: IPVanish
What you do on the internet is NO ONE ELSE'S business (unless you're breaking the law, and my readers wouldn't do that) and IPVanish helps you remain anonymous and secure on the internet.
IPVanish is a virtual private network – a VPN for short. A VPN is a super important tool that helps you safely browse the internet.
You can use a VPN on your computers, tablets, phones… even things like your Firestick when you're streaming media. When you use a VPN, all your data is encrypted… what you're reading, what you're searching, what you're watching… whatever it is you're doing.
Here's everything you get with IPVanish
Anonymous IP addresses – this means your personal IP address can't be tracked by anyone on the web.
Circumvent any online censorship – IPVanish has more than 1,500 servers in 70+ locations
24×7 support – email them, chat with them… even call them. They're there to help
Readers of our newsletter are going to get 65% off the price right now. That's just $3.49 for the first month or $27.99 for the year. Grab your discount by visiting IPVanish.com/morninginvest today!
Education: The 1776 Book Report
credit: morning invest
Last summer President Trump ordered a study on American education to report on the "reckless 're-education'" attempts that seek to reframe American history. He called current education racist when it sought to reframe founding fathers as slave owners.

That report came out on Monday and it reads like a love letter to the Founding Fathers for throwing off religious oppression, setting up three separate branches of government for checks and balances, and keeping the right to keep and bear arms.

Ignoring facts
But about the fact that they were slave owners, yeah, they were "imperfect human beings," says the report, who owned slaves, sure, but were at least conflicted about it. This fact should not taint their achievements or their memories, declares the report, and all education should have "an essential purpose…to encourage citizens to embrace and cultivate love of country."

The report further says that the foundation of our Republic "planted the seeds of the death of slavery in America." In fact, it says, that the "movement to abolish slavery that first began in the United States led the way in bringing about the end of legal slavery."
This is not true.
In fact, Britain abolished slavery over 30 years before the United States and the Founding Fathers were not as conflicted by slavery as the document would have you believe. Of the poster Founding Fathers, only John Adams and Ben Franklin refused to own slaves. Even Abraham Lincoln was not as staunchly against slavery as traditional education would make it seem. He once said, "If I could save the union without freeing any slaves I would do it; and if I could save it by freeing all the slaves I would do it; and if I could save it by freeing some and leaving others alone I would also do that." Freeing the slaves was not his priority. It was a happy collateral outcome.

It is dangerous to immortalize people without context. And it is dangerous and unfair to only tell one side of a history. Modern history books do not seek to turn citizens against these people – only to understand the consequences of who they were and the lasting effects of their power.

This report concerned us enough to speak to the principal at our children's school who reassured us that this was no more than a political move. No actual policy will come of it. It can't. Education decisions are made at the state level. But it is still rhetoric that will embolden people to negate the actual consequences of history and it was done for the optics of President Trump's legacy.

In contemplation of this report, we assert that it is misguided and that nationalism itself is short-sided. We are facing a global climate crisis and a global pandemic. American pride will only hinder our ability to succeed against these challenges. We offer this alternative from the Dalai Lama's recent book, "Our Only Home: A Climate Appeal to the World."

When the president says, 'America first,' he makes his voters happy. I can understand that. But from a global point of view this statement is not relevant. In today's global world, everything is interconnected. America's future also depends on Europe and Europe's future also on Asian countries. The new reality means that everything is related to everything. The USA is the leading nation of the free world. That's why the US president should think more about global-level issues.
What's App on Damage Control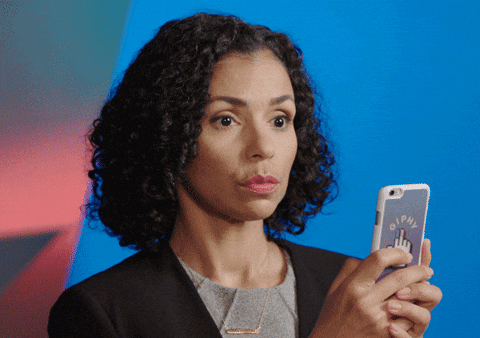 credit: giphy
WhatsApp announced changes to its privacy policy, prompting users to switch to more private messaging apps like Telegram and Signal. The Capitol insurrection and the President's forced exodus from Facebook has also pissed off enough WhatsApp users to want to abandon the app.

But what data does WhatsApp actually collect on its users? The company cleared this up as a damage-control move. WhatsApp says that it does NOT access your private chats, phone calls, messages, call logs, information of your contacts, shared locations, and group information.

WhatsApp DOES collect your phone number, device ID, location, transaction data, product interaction, and user ID. It sends this to Facebook in order to better target ads to you. You cannot opt out of this if you use WhatsApp. Thus the move to other apps lately.
News By The Numbers
ice-covered street lights credit: ap
-73 degrees Fahrenheit. That was the record cold temperature in the Russian town of Delyankir on Monday. The region has experienced unusually extended cold temperatures with an average of -40 degrees since December. Nope.

$40 million. That is the value of the new NAACP Legal Defense and Educational Fund, launched on Monday. The money came from a single anonymous donor and will be used to pay for students to go to law school.

16%. That is how much travel bookings were up in the first two weeks of 2021, as people book trips for later this year in hopes that the pandemic will be over. Word to the wise: Also buy travel insurance in case this optimism for travel was premature!

5 minutes. That is how long it could take to charge an entire electric vehicle with the StoreDot lithium-ion battery, developed by an Israeli company. These batteries have begun production in a factory in China.
Today's Live Show

On Today's Live Show:
Democrats cave to Republicans, so what happens to stimulus?
Janet Yellen faces a Senate confirmation hearing
GOP tries to stop student debt cancellation
Join us at 9 AM Eastern over your cup of coffee or tea. Click here to watch and subscribe.
A Time To Kill A Theatrical Release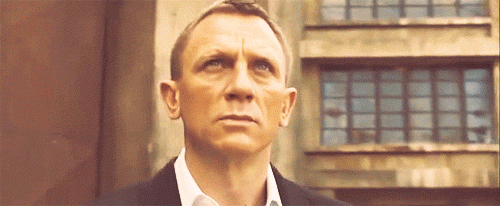 credit: giphy
James Bond can do a lot of cool things, except make it to the big screen. Executives are postponing theatrical releases left and right and the latest Bond movie, "No Time to Die," seems like it will get pushed yet again.

The Bond film was supposed to be released in November of 2019 but was delayed due to a director change. The movie was finished and set for release in April 2020 but the pandemic hit and it was pushed to November 2020. It is currently slated for April but executives are expected to push it again as the pandemic rolls on.
Hit list
Many films are set to suffer the same fate including "Morbius," a spin-off of "Spider-Man," Sony's upcoming "Cinderella," and Disney's "The King's Man."
ViacomCBS executives are crossing their fingers that they can keep the release of "Top Gun: Maverick" in its scheduled spot of July 2. This may be a pipe dream but, let's just say, the studios "feel the need for speed!"
Spain Goes Green
credit: unsplash
The pandemic made city planners in Barcelona realize just how little public space there is in their city. Now the city is speeding up plans to add more green space in the next 10 years, as well as prioritized public spaces for parks, nature, and places for children, women, and the elderly.

Barcelona is a concrete jungle with dense traffic and an air pollution problem. The city has designated 38 million Euro, or $46.5 million, to make major changes including designated green zones.

Barcelona's plan is now being used as a blueprint for other European cities. In colder Nordic areas, green spaces are said to help reduce the risk of flooding. Experts have also noted that people who live in more polluted areas have been more likely to have complications and death from Covid.

European cities are harder to make green than vast American cities though. They tend to be smaller, more dense, and with older infrastructure to move around. It's a big challenge, but a necessary one.
Share The Love
Become a friend of Morning Invest by sharing this newsletter with someone you love.
When you do give you actual rewards that'll make everyone jealous.