TOGETHER

WITH
Happy Tuesday. Today is National Hot Chicken Day. A Bay Area restaurant is celebrating with a massive sandwich topped with a scoop of vanilla ice cream. We need an antacid just looking at it.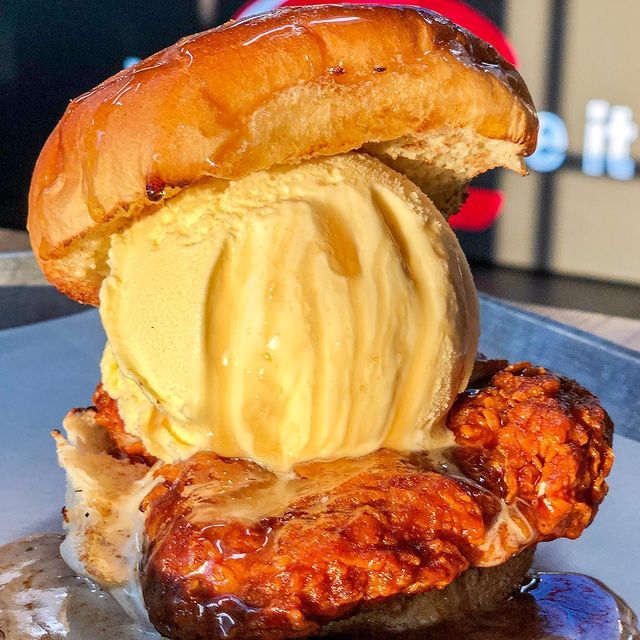 credit: restaurantnews.com
In Case You Missed It.
Volkswagen accidentally leaked the rebranding of its U.S. operations and the name is: Voltswagen. As in volts, due to their new emphasis on electric cars. Get it??
Lowe's is giving away free gardening kits every Thursday in April to inspire you to plant something this spring.
New research shows that white button mushrooms may slow the progress of cancer.
Disney announced production on an upcoming Obi-Wan Kenobi series with Ewan McGregor reprising the role of the Jedi master and Hayden Christensen reprising the role of Anakin Skywalker.
The container ship in the Suez Canal was saved by rising tides due to last weekend's super full moon, which made it easier to free the stuck vessel.
Arkansas has become the first state to ban medical care aimed at gender-affirming services for transgendered youth.
Coronavirus Update:
Total confirmed cases as of 7:30 p.m. ET on Monday: 30,208,378 — Total deaths: 549,892— Total tests: 388,603,313
Today's Live Show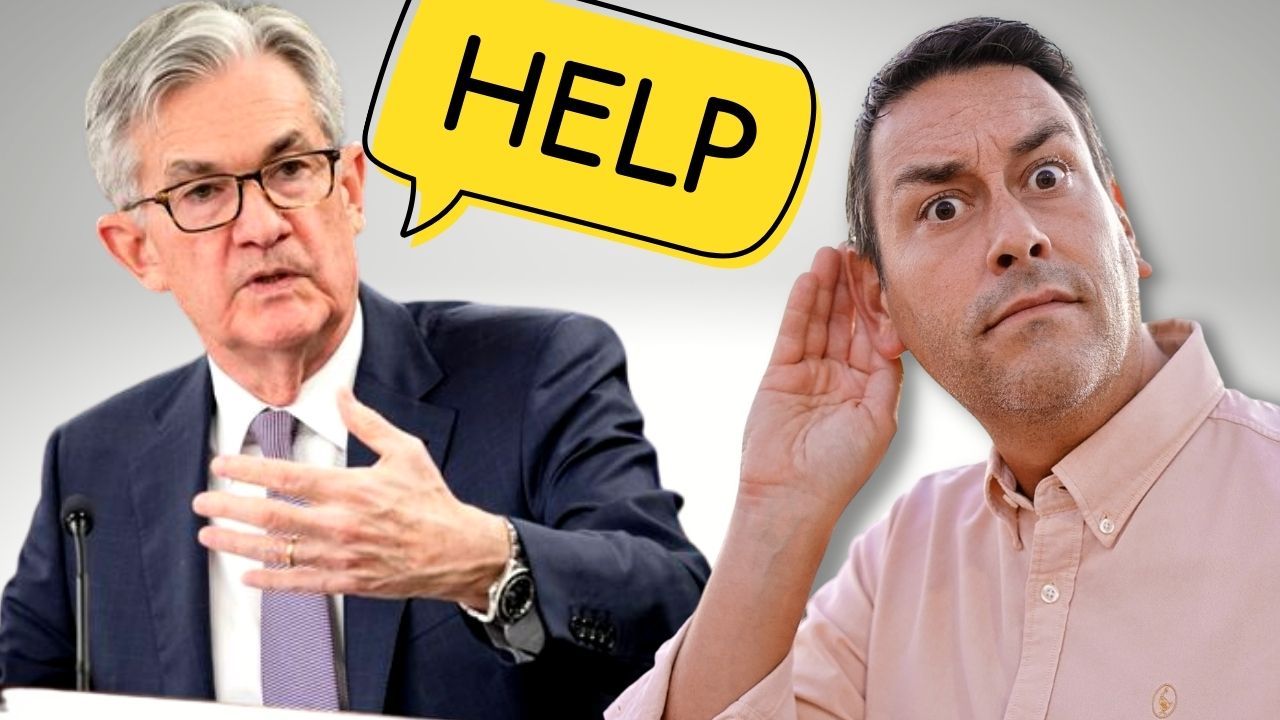 THE GREAT RESET: 2021 ECONOMIC COLLAPSE IS COMING
Join us on today's live morning show. We are seeing some very troubling signs in the economy and governments are already preparing for trouble. Why aren't we hearing more about this? We are, if you're looking in the right places. Click here to RSVP and I'll see you at 9 AM Eastern.
CONFORMING LOAN

Program

Rate

Change

APR

Change

30 year
2.93

%

0.02%

2.98%

0.02%

15 year
2.19

%

0.05%

2.29

%

0.05%
The Lead: Itsy BItsy Student Loan Forgiveness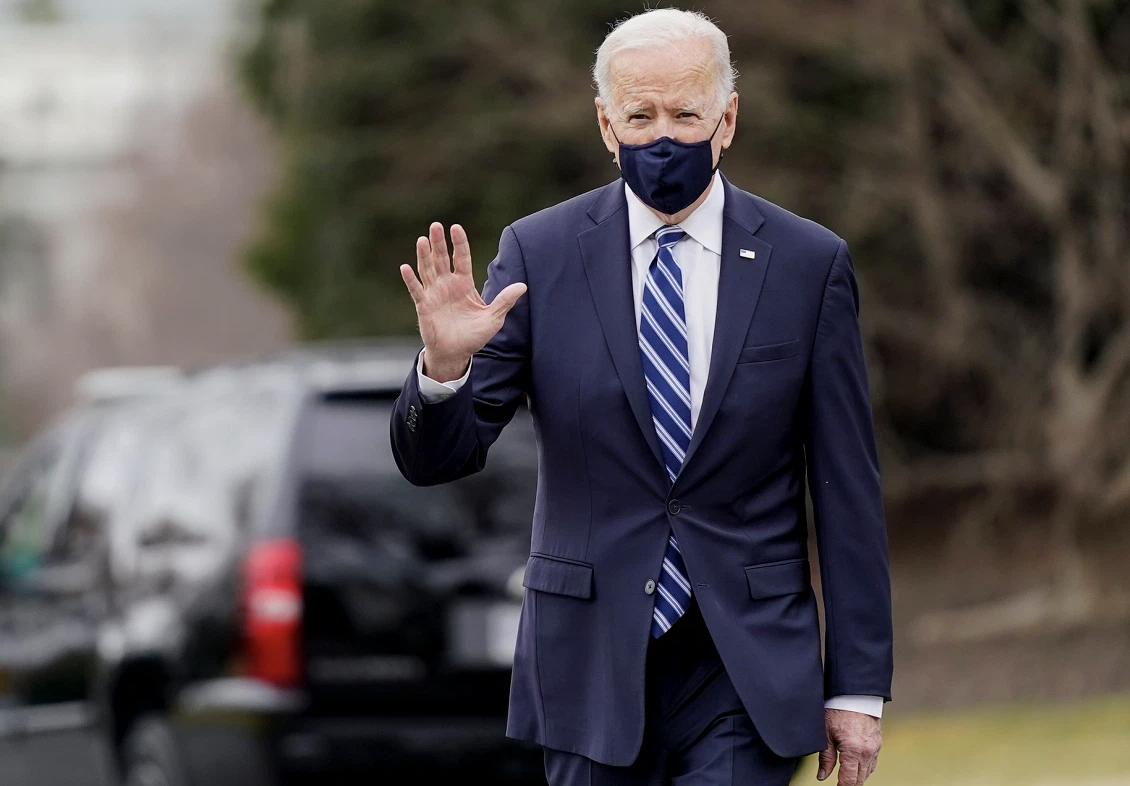 credit: getty
President Biden is fulfilling his campaign promise to forgive student loan debt in bits and pieces. On Monday, the administration announced that people with disabilities will have their student loans forgiven.
In order to qualify, borrowers have to be declared disabled by the Social Security Administration and therefore unable to work to earn an income to pay off debts.
This is largely a clerical move. The Education Department already forgives debt for people with disabilities but many of them fail to fill out the required paperwork and their loans are reinstated. This move from the Biden administration cancels those reinstated loans that popped back up because of paperwork, as well as loans for another 190,000 people with disabilities that never applied for cancelation in the first place.
This will come at a cost of $1.3 billion to taxpayers because the debts will be taxed as income unless the administration finds a way to declare otherwise.
The move isn't likely to satisfy progressives who want President Biden to eliminate up to $50,000 in student loan debt per person.
Sponsor: Public.com
Last week I got an email asking me why I have different apps to invest in stocks and crypto. It's a great question. The short answer is that each app gives me access to different stocks, crypto coins, and different trading features. Enter one of my new favorite apps: Public.
Public is very different from other trading apps because it's built like a social network to help you learn about trading. Sure you can buy and sell in the app but the education component is ASTOUNDING. It's a great way for new investors to learn from people who've been doing it for a while. And there's nothing to be embarrassed about as the community is SUPER nice and helpful. So even if you're a newbie you'll be welcomed with open arms by the community.
But maybe this is the BEST part. When you sign up for your FREE account with our link you'll get a slice of a premium stock like Apple. And you can start investing with as little as $1. So get started today and tell me what you think of Public. Sign up right here and get your FREE stock. Click here: Public.com/Morning
Bringing Money To A Gun Fight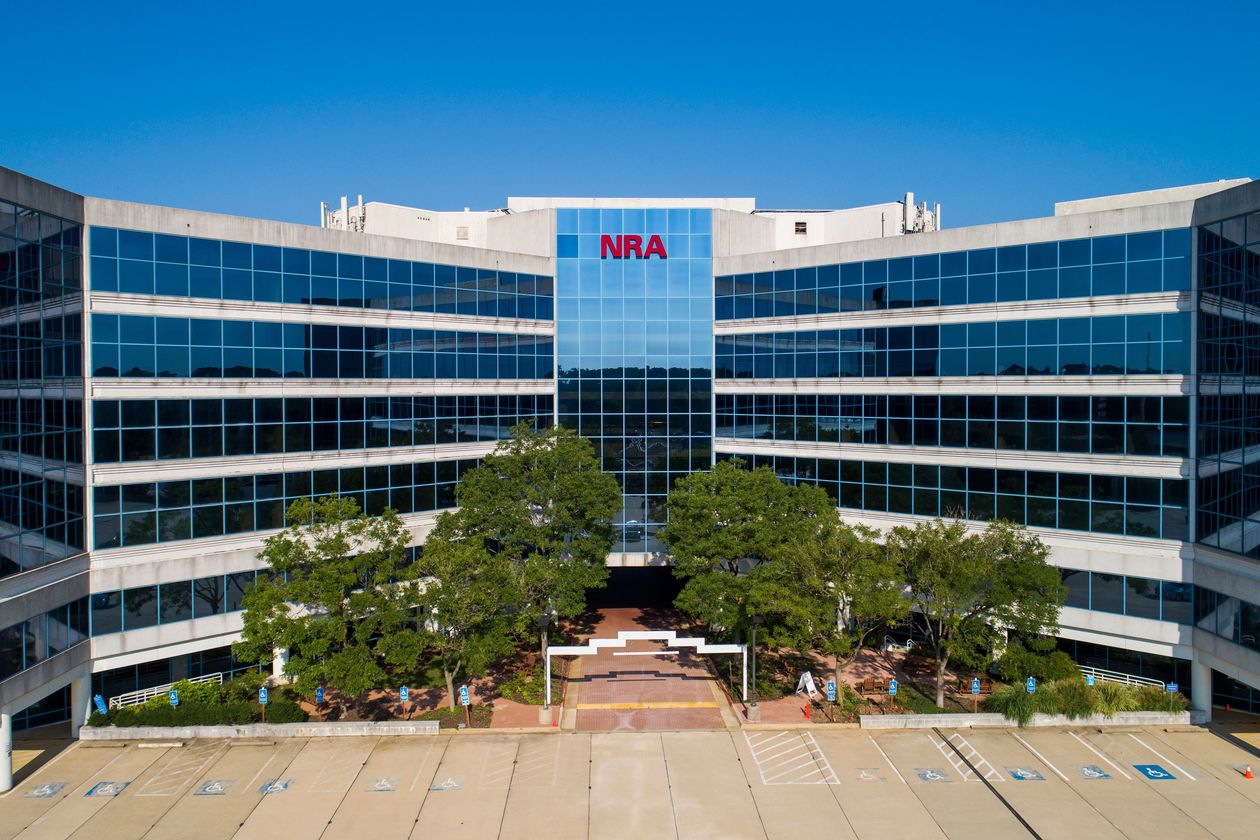 credit: shutterstock
The National Rifle Association is always ready for a fight but they're extra ready now that gun control legislation is top of mind. The Wall Street Journal reports that the NRA is busy pumping money into their lobbying efforts to push back against any legislation put forth by Democrats.
Every time there is a mass shooting, the NRA steps up for a legal fight. In March, there were two and we have a new President who has proven that he is willing to use his executive privileges to pass legislation that he wants. This signals trouble for the NRA and they know it.
A spokesperson for the organization said, "The simple fact is no other organization can move the ball in Congress and move the ball in the states when it comes to continuing to improve gun rights, hunting rights and self-defense laws like the NRA. People realize that."
The NRA is currently gaining 1,000 new dues-paying members per day and gun purchases are at a record high, which means this fight is locked and loaded.
Through The Roof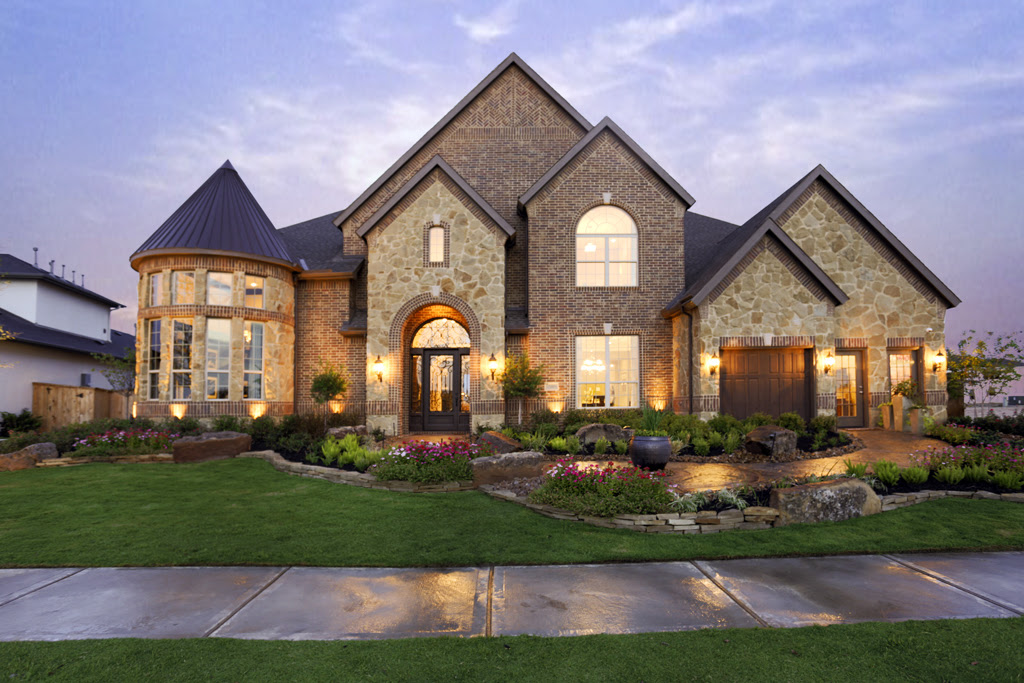 credit: dnyuz
The average price for a single-family home keeps hitting record highs, a trend that is concerning realtors and home buyers alike. It is not concerning sellers though! Now is a great time to sell a house!
A report from the home sale site Redfin showed that the median home is selling for $331,590, which is up 16% from last year.
"It's concerning how much home prices have risen during the pandemic," Redfin Chief Economist Fairweather writes in the report. "When the pandemic is over, purchasing a home is going to cost much more than ever before, putting homeownership much further out of reach for many Americans. That means a future in which most Americans will not have the opportunity to build wealth through home equity, which will worsen inequality in our society."
As prices go up, inventory goes down. New listings dropped 12% from last year. And when houses do come up for sale, they sell fast – 62% of new listings go under contract to sell in less than 2 weeks.
News By The Numbers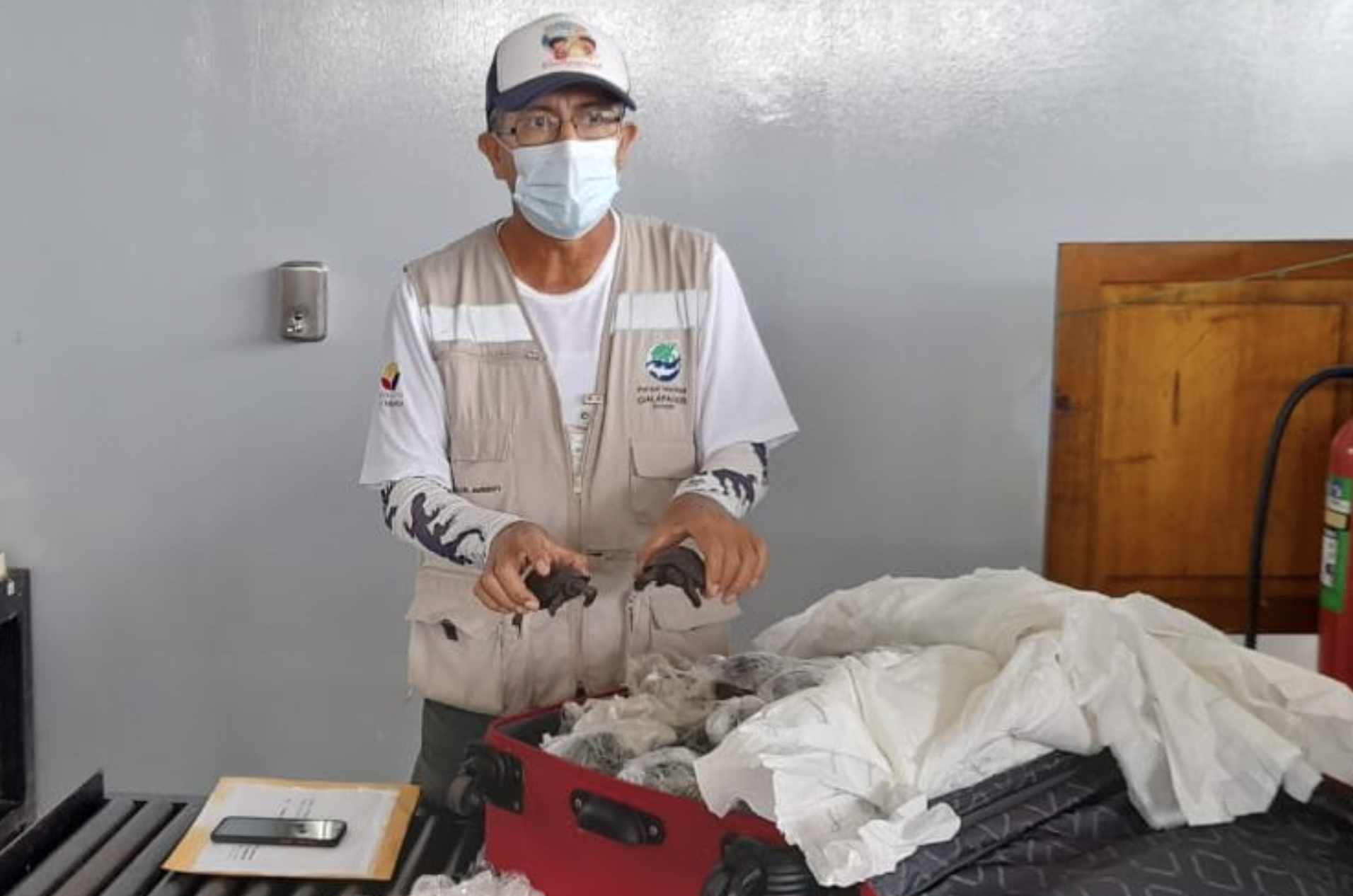 credit: twitter
185. That is how many baby turtles were found in a suitcase by airport security screening. A tourist had been trying to take them home as souvenirs.
3,000. That is how many piglets got loose when their transport truck overturned in Illinois last week. I guess you can say, that driver did not bring home the bacon!
80%. That is how many millennials report that they would buy a home having never seen it because they're so desperate for new digs since the pandemic.
$42,000. That is how much cash a Goodwill employee found in a donated sweater. She tracked down the owner to return it and he gave her $1,000 to keep out of gratitude.
22%. That is how much individual chapter 7 bankruptcy filings are down in the U.S. from last year. Chapter 13 filings were down 46%. Experts attribute this to government aid during the pandemic.
Wasted Land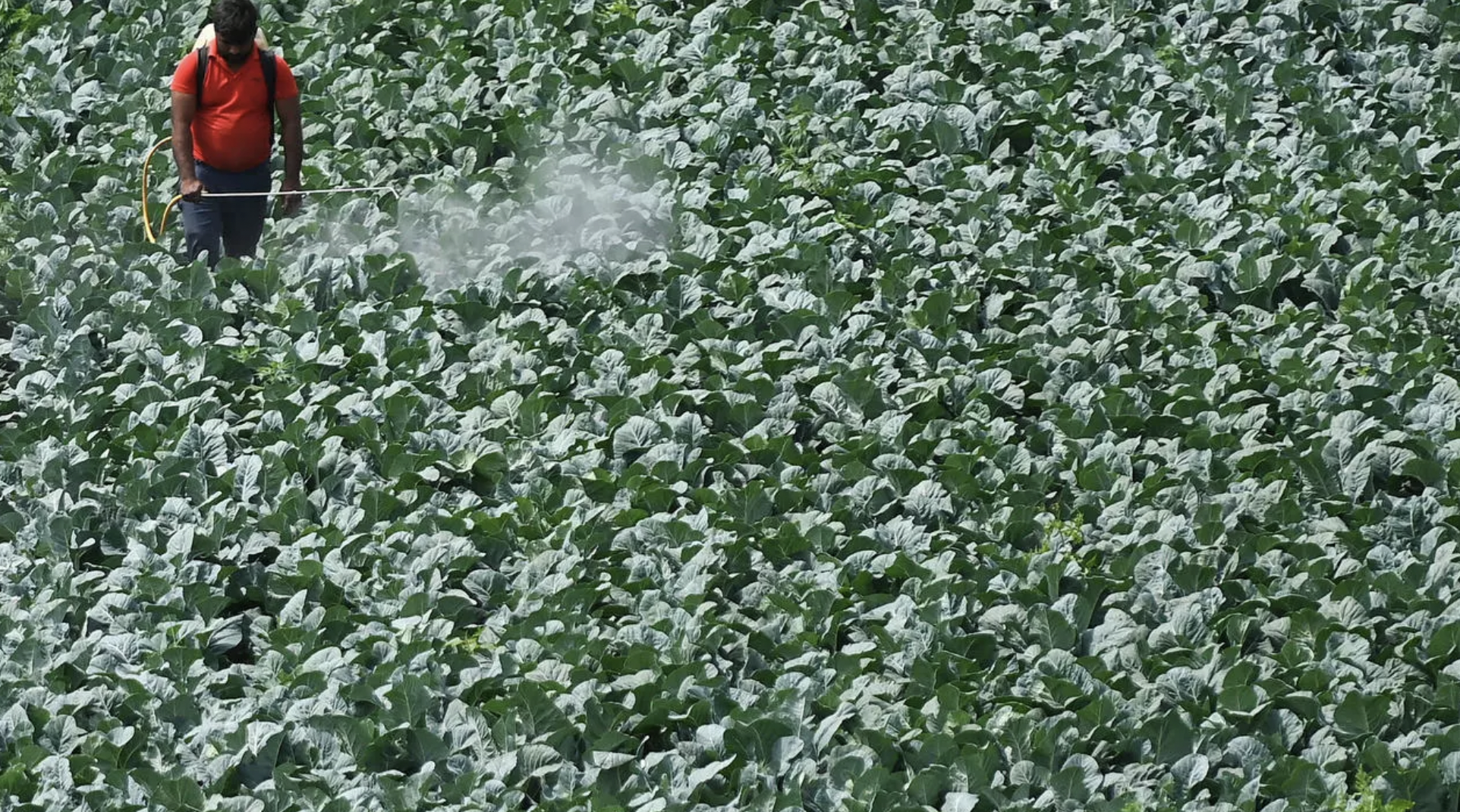 credit: money afp
One-third of the planet's agricultural land is at "high risk" from pesticide pollution, according to researchers in Australia.
The study analyzed farmland from 168 countries and analyzed the use of 92 different pesticides. They found that 64% of farmland is at risk from pesticide pollution and 31% is at high risk.
Farmers don't have to be using pesticides to suffer the consequences. Researchers say that it can often be in drinking water and surrounding farmland by runoff waterways.
The study did not make inferences about the effects of pesticides on human health but we can draw a few logical hypotheses.
Marginalized in Myanmar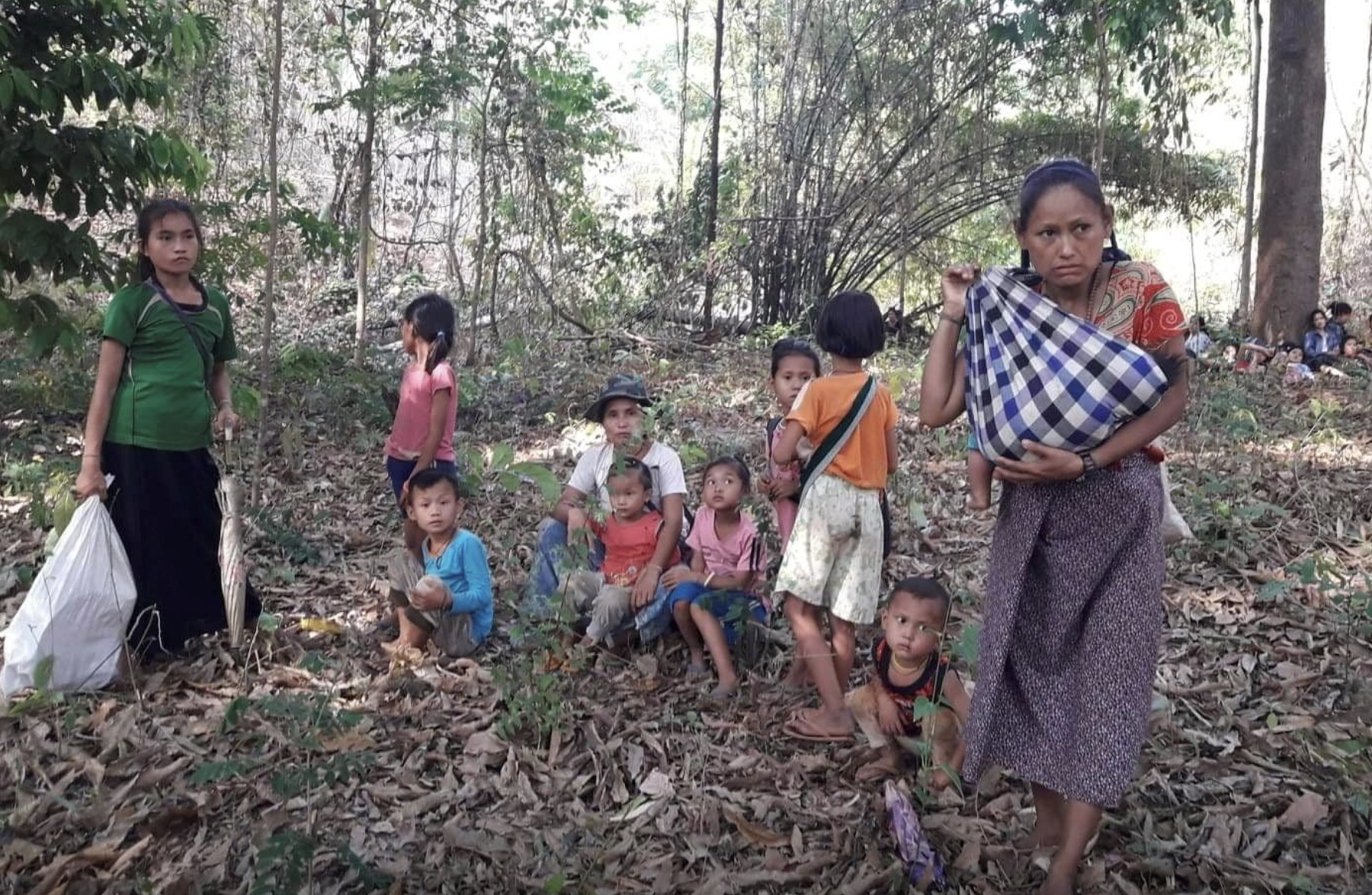 credit: reuters
The military coup in Myanmar has claimed more than 500 lives and now it seems that the military rule is firing grenades into protesters' barricades. Reuters reports that 14 civilians died on Monday alone by some type of heavy caliber weapon.
Residents have now taken to what they are calling a "garbage strike," leaving bags of trash at major roads and intersections in order to paralyze the economy.
The U.S. has cut off all trade with Myanmar due to the coup until a democratic government has been restored. That sounds like a reasonable thing to do except it could punish Myanmar citizens as much as the military leaders. Many web services run on U.S.-based cloud services. Cutting off business there could take users offline at a time when they need it the most. U.S. companies are scrambling to petition the Biden administration for permission to keep web services and apps online.
Share The Love
Become a friend of Morning Invest by sharing this newsletter with someone you love.
When you do give you actual rewards that'll make everyone jealous.