| TOGETHER WITH | |
| --- | --- |
Happy Friday. Today is National Cheeseburger Day.
Fill out this form and tell me what your favorite cheeseburger is. I'll read your responses on the live show this morning. I'll select three of you at random to receive one of our AMAZING Grover mugs. Make sure you include your correct mailing address.
Join me live on the show today at 9 AM EST where I'll announce the winners. Join us right here.
In Today's Newsletter:
Biden's child tax credit
The mail starts to flow again
New Jersey makes itself even less appealing
CONFIRMING LOAN

Program

Rate

Change

APR

Change

30 year
3.02

%

0.07%
3.08

%

0.08%

15 year
2.77

%

0.04%

2.91

%

0.05%
The Lead: Finally my kids can earn me some cheddar
credit: reuters
Joe Biden unveiled another tax plan on Thursday, which expands the child tax credit, allowing families with children under 17 to claim up to $3,000 per child, plus an extra $600 if the child is under six years old.
This was part of the Heroes Act passed in May, and Biden wants to keep it around. Currently, families can claim a $2,000 credit per child. This plan would also allow families to draw on this credit in the form of a monthly payment rather than wait until the spring's file taxes. This would result in an extra $250 to $300 per month per child.
Of course, this is just a proposal. Biden has to win the Presidency first for any of this to go into effect.
Sponsor: Blinkist
Let's be honest with each other. There are tons of books we'd like to read but we just don't have to time. That's where Blinkist comes in.
Blinkist is a group of readers, writers, and developers that take really thick books and let you read them in about 15 minutes. Yes, you heard me right.
Here's one example:
Everyone is talking about James Clear's amazing book Atomic Habits. Well, what if you don't have 12 hours to read it? Blinkist builds a 'blink' version that gives you the most important habit-changing information in a short easy read to the 15-minute version.
It's an old joke in the publishing world that most game-changing book authors could probably get their point across in 30-40 pages. But publishers need them to fill another 250 pages just to sell their books. Enter Blinkist which gives you the most important information in the 'blink' of an eye.
Click here to try it for FREE right now.
It's in the mail
credit: getty
A judge has blocked the Postal Service from implementing changes that slowed the mail in the run-up to the November election. The judge called these changes "a politically motivated attack on the efficiency of the Postal Service."
This applies to the 14 states that were suing the Trump Administration for these changes, such as removing sorting machines and drop off boxes. This is a preliminary injunction.
Meanwhile, internal records were released from the Post Office yesterday, showing that the US Treasury Department tried to seize USPS operational control in exchange for a $10 billion loan. Documents point to Treasury Secretary Steve Mnunchin's directive that they wanted control of the mail service. The demands ceased after USPS hired a law firm that advised them that this was illegal.
News By The Numbers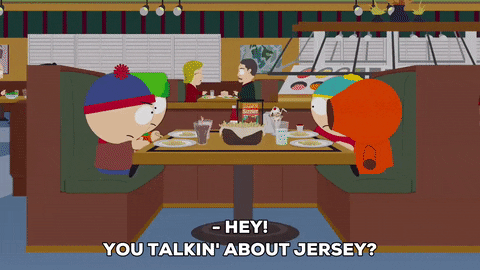 credit: bmw
10.75%. That is the new state income tax rate for anyone with an income over $1 million in New Jersey, starting now for taxes you will file for the year 2020. The Democratic Governor is hoping this will bring the cash-strapped state $390 million in revenue. The Republicans worry that it will light a fire under more people to leave the already high-tax state. Recall that New Jersey and New York have seen the most significant population flight from any other state since the pandemic.
10 minutes. That is how long it took for Quantas Airlines to sell out their flight to nowhere. Closed borders must have travel-loving Australians going berserk because 134 seats were snatched right up for a flight that will take off and land in the same place after doing some scenic passes of the Great Barrier Reef and other Pacific spots. Seats ranged from $575 to $2,765.
48,000 years old. That is the approximate age of a tooth found in Italy, which researchers think was from a Neanderthal.
Hello, I'd like to make a reservation.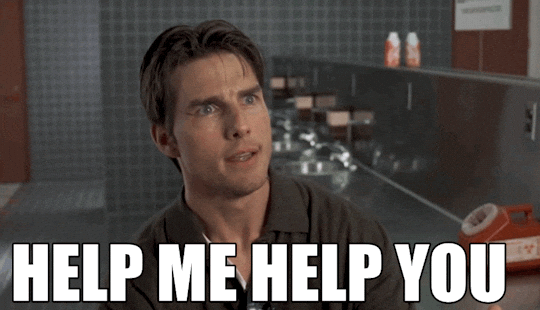 credit: Giphy
Hospital Emergency Rooms in the UK are now taking reservations. The new program is called Help Us Help You, a name they clearly stole from Jerry Maguire.
The hospitals ask that anyone with emergency medical needs call 111 ahead of time, which is the British version of 911. This will help them guide patients to the correct place and avoid overcrowded ERs due to the pandemic and the upcoming flu season. For instance, someone with a mental health emergency could skip the ER altogether and go straight to the appropriate place if some triage is done on the phone first.
Of course, anyone who does not call ahead because it was, you know, a real emergency, can still get in, but they warn of long wait times without advance notice. The government plans to spend 24 million pounds to bring this program to the public's attention.
Which dinosaur lived next door?
credit: variety
Would you like to know which dinosaurs once lived in your 'hood? Who wouldn't!? A new interactive map lets you see just that!
The map was made by a paleontologist named Ian Webster. It not only shows which fossils have been found in and around where you live, but it also shows what the landmass looked like when they lived there millions of years ago, tracking plate tectonic movements in intervals of millions of years.
I have always wondered what fossils I might dig up if I go outside with a shovel! Now I know that if Grover digs up a bone, it very well could be an iguanodon!
Share The Love
Become a friend of Morning Invest by sharing this newsletter with someone you love.
When you do, we don't just give you a pat on the back and say, "Well done old sport." We give you actual rewards that'll make everyone jealous.