| TOGETHER WITH | |
| --- | --- |
Happy Wednesday.
Missed the partial lunar eclipse November 19? This video shows a one-minute time lapse of it, taken from the Griffith Observatory in Los Angeles, CA. The next eclipse will be total and it will happen May 16, 2022. Mark your calendars!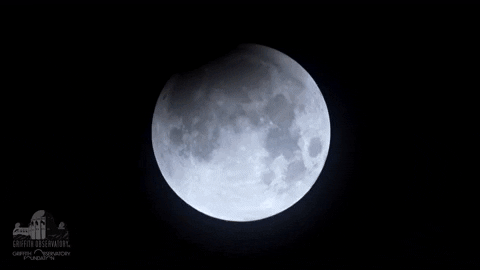 credit: griffith observatory
In Case You Missed It.
🎯 While the rest of the U.S. is stuffing their faces on Thanksgiving, Target employees will get to join them! The corporation will be closed Thanksgiving, continuing a practice they began last year to limit crowds.
🏛 The Jan. 6 U.S. House Select Committee issued new subpoenas this week. Infowars founder Alex Jones, one of the subpoenaed, says he will probably take the 5th amendment.
🤦🏻‍♂️ The results of former NY Governor Andrew Cuomo's impeachment investigation are in and none of it is good for him.
⚖️ The jury in the Ahmaud Arbery trial began deliberations Tuesday. The defense's motion for a mistrial was denied.
🇦🇫 The Taliban has banned women from appearing in Afghan TV dramas.
Coronavirus Update: 😷 Total confirmed global cases as of 1 p.m. ET on Tuesday: 258,453,277 — Total deaths: 5,162,675 — Total vaccine doses administered: 7,446,896,215
| | | | |
| --- | --- | --- | --- |
| | Bitcoin | $56,775.77 | |
| | | | |
| --- | --- | --- | --- |
| | Ethereum | $4,290.50 | |
| | | | |
| --- | --- | --- | --- |
| | Cardano | $1.70 | |
| | | | |
| --- | --- | --- | --- |
| | Dow | 35,813.80 | |
| | | | |
| --- | --- | --- | --- |
| | S&P | 4,690.70 | |
| | | | |
| --- | --- | --- | --- |
| | Nasdaq | 15,775.14 | |
*Stock data as of market close, cryptocurrency data as of 5:00am ET.
Markets: Bitcoin is struggling to regain bullish momentum dipping to fresh lows of 55K. A British regulator has declared that cryptocurrency advertisements are a "red alert" issue. The ASA says that investors should be weary of commercials saying that you could make life changing money.
CONFORMING LOAN

Program

Rate

Change

APR

Change

30 year
2.91

%

0.05%

2.98%

0.05%

15 year
2.13

%

0.05%

2.23

%

0.06%
Calming Inflation Fears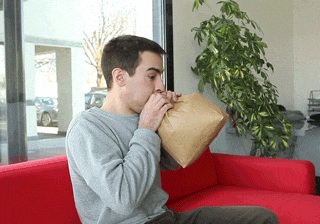 credit: giphy
President Biden wants the U.S. to CALM DOWN on inflation and the economy.
Of course, that's not easy when the Department of Labor is reporting that October consumer prices shot up more than they have in 31 years. Plus, gas prices are around 50% higher than they were last year. And the holidays are coming! And supply chain issues!
In an address Tuesday, Biden flouted his move to release 50 million barrels of oil from the country's strategic reserves to cool pain at the pump and fight inflation.
This is a coordinated effort across the globe, with India releasing 5 million barrels from its reserves, the British government releasing up to 1.5 million barrels, and Japan and South Korea riding the oil release wave too.
Unfortunately, this won't make a difference for Thanksgiving travelers in the U.S., but maybe it will kick in before the holidays are over.
Portugal Says "Adeus" To Coal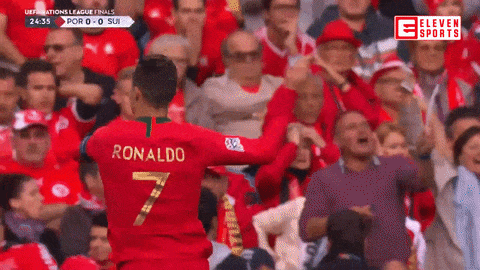 credit: giphy
Portugal is now the fourth EU country to call it quits on coal, shutting down its last coal plant over the weekend. The country is nine years ahead of its coal-free goal of 2030, and it joins Belgium, Austria, and Sweden in the no-coal club.
The worry now is that coal plants will be converted to manufacture another harmful fuel, like "fossil gas, or unsustainable biomass," as Europe Beyond Coal's campaign director Kathrin Gutmann says.
While 60-70% of Portugal's electricity is renewable, imported fossil fuels still energize the country.
BUT the country should definitely take this win.
PS. We could have chosen a boring picture of a powerplant or Portugal's Christiano Ronaldo scoring a goal. We made the right choice.
Sponsor: Rothys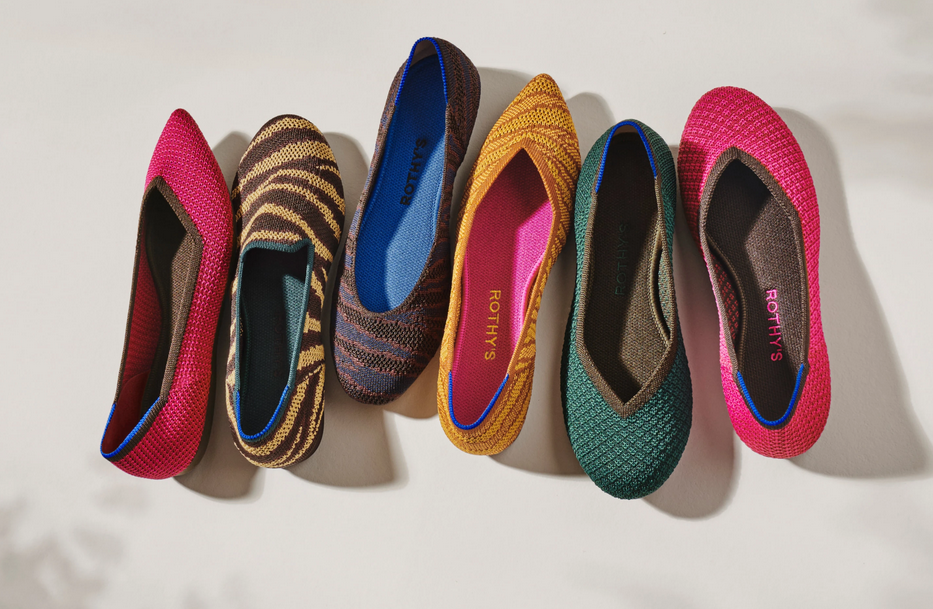 Rothy's always believed there's a better way to do things: One that puts the planet and its people first. From better materials, to manufacturing and finally to recycling, they're committed to closing the gap at every step.
You've probably heard your wife, sister, mother, daughter or friends talk about their love of Rothy's women's shoes. Well now, they've brought their sustainable materials, washable design and innovative craftsmanship to men's shoes.

For all the sustainability fans out there, Rothy's men's shoes are knit with 100% recycled materials. Even the sneaker laces are made from plastic water bottles!

No wonder Rothy's best-selling men's shoe—The Driving Loafer in Navy—gets a five star review from almost every customer.
Upgrade your shoe game with new men's options from Rothy's. Head to rothys.com/invest to discover what the hype is all about.
You're Going The Wrong Way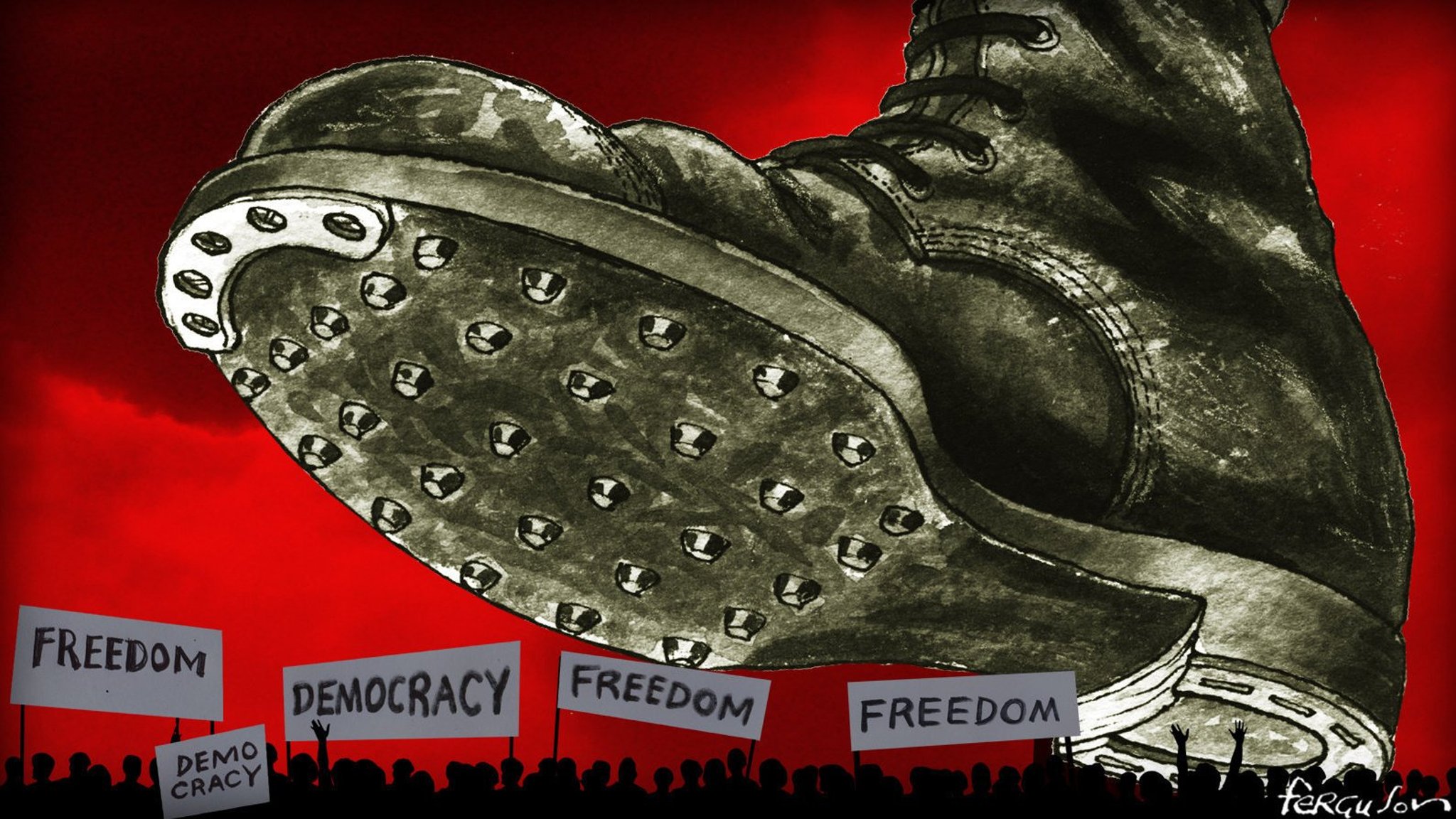 credit: ft.com
Get your marching feet ready, the future is looking authoritarian.
A report from Stockholm-based International Institute for Democracy and Electoral Assistance (International IDEA) shows that three times the number of countries across the globe are heading for authoritarian rule than are moving toward democracy.
According to International IDEA, "The world is becoming more authoritarian as non-democratic regimes become even more brazen in their repression and many democratic governments suffer from backsliding by adopting their tactics of restricting free speech and weakening the rule of law, exacerbated by what threatens to become a 'new normal' of Covid-19 restrictions. For the fifth consecutive year, the number of countries moving in an authoritarian direction exceeds the number of countries moving in a democratic direction."
The report shows that protests occurred in three-quarters of the roughly 160 countries surveyed, so people aren't happily playing follow the authoritarian leaders. International IDEA wants the fight to continue, pleading with people to "act urgently and boldly" to stop this trend.
Housework Keeps You Young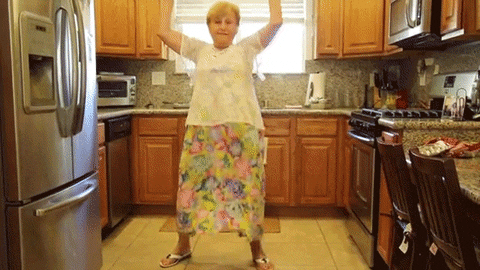 credit: giphy
A new study shows that housework could help older people stay sharp.
As if I needed another reason to clean, data shows housework can help with memory, attention span, and avoiding accidental falls.
Research published in the journal BMJ Open shows that 66% of adults 65-90 who lived independently stayed in mental and physical shape by doing housework alone. We're not talking Peloton traditional exercise, but stuff like dusting, ironing, and more intense activities like cleaning windows and vacuuming.
According to Neuroscience News, "heavy housework was associated with a 14% higher attention score while light housework was associated with 12% and 8% higher short and delayed memory scores, respectively."
This is an observational study, so researchers can't establish cause, but previous research identifies a link between exercise and strong brains, so this is more evidence of the same.
The link wasn't really there for the younger participants studied, so that means my dust bunnies have a few decades before they need to fear for their lives.
News By The Numbers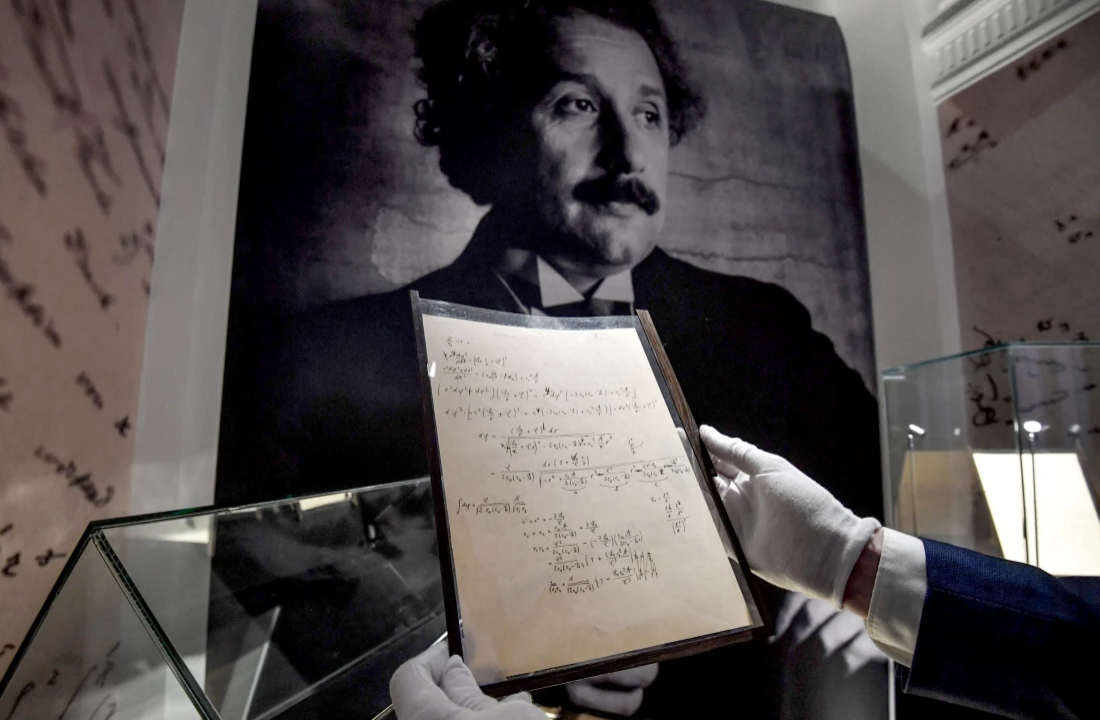 Over $13 million. That is how much money an early draft of Albert Einstein's theory of relativity calculations sold for at an auction in Paris on Tuesday. That is four times as much as people thought it would go for.
90%. That is how many U.S. federal employees had received at least one dose of the Covid vaccination by the Monday deadline.
Between $125 million and $130 million. That is how much two sources told CBS Miami the federal government will pay families of victims of the Parkland shooting.
20. That is how many countries had at least one-fifth of its population report that they believed harmful effects of the vaccine were hidden from the public. The highest percentage of skeptics came from Kenya, which doesn't bode well for the country's new vaccine mandate. (see above)
Over $26 million. That is how much a jury says Unite the Right defendants owe in damages for the violent two-day Charlottesville, VA, rally they organized in 2017.
What's Trending?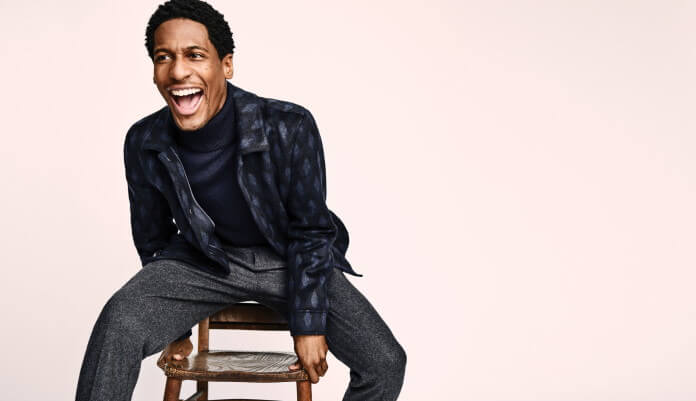 credit: getty
Grammy nominations 2022 is trending because the nominations were announced Tuesday. Stephen Colbert's "Late Show" bandleader and incredible musician Jon Batiste led with 11 noms. If you haven't listened to his Disney Pixar soundtrack for the movie Soul you're missing something special.
Dollar Tree is trending because the company will raise prices to $1.25 on most products starting the first quarter of 2022.
Kid Rock is trending because people were convinced that his new music video for the song "Don't Tell Me How to Live" was a 'Weird Al' Yankovic parody. Yankovic set the record straight.
Today's Live Show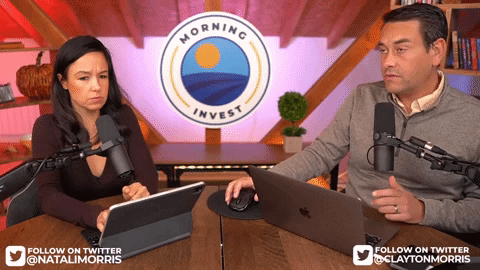 MORNING INVEST LIVE AT 9AM EASTERN
Join us on today's live morning show. Today we're covering:
Team Biden's secret meeting about concerns he shouldn't run in 2024.
Americans don't trust the data on vaccines.
The latest from the shocking tragedy in Waukesha's Christmas parade. Police knew the guy ahead of time.
We've got a jam packed show for so please join us right here. Click here to RSVP and I'll see you at 9 AM Eastern.
Share The Love
Become a friend of Morning Invest by sharing this newsletter with someone you love.
When you do, we don't just give you a pat on the back and say, "Well done old sport." We give you actual rewards that'll make everyone jealous.