| TOGETHER WITH | |
| --- | --- |
Good Wednesday Morning.

Share this newsletter with your friends, family, and coworkers; in return, we'll give you rewards like a free Grover mug, Morning Invest hoodies, and more. Grab your unique referral link at the bottom of the newsletter and get started.
In Today's Newsletter:
The House moves to impeach President Trump today
Comedian Ricky Gervais has life after death
CIA releases its UFO files
CONFIRMING LOAN

Program

Rate

Change

APR

Change

30 year

2.88%

0.10%

2.94%

0.10%

15 year
2.46

%

0.00%

2.56

%

0.00%
In Case You Missed It
credit: cnn
Mississippi flew its new state flag for the first time at the state capital. It features a lovely white magnolia in place of the confederate flag.

YouTube is the latest social network to suspend President Trump's accounts, initially for a period of 7 days and indefinitely disabling all comments.

European Union and NATO officials have declined to meet with U.S. Secretary of State Mike Pompeo in light of the Capitol riots. The Trump-ally had to cancel his trip to Europe as a result.

CNN will no longer be playing in airports after the company announced an end to its partnership with Airport Network.

Former Michigan governor Rick Snyder will be charged by the attorney general over the Flint water scandal.

Razer showed off a concept N95 mask at the Consumer Electronics Show this week with voice amplification, rechargeable ventilators, and UV sterilizers.

Coronavirus Update:
Total confirmed U.S. cases as of 11:30 a.m. ET Tuesday: 22,626,106 — Total deaths: 376,695 — Total tests: 267,490,302
Impeachment Day
credit: getty
The House of Representatives passed a resolution demanding that Vice President Mike Pence evoke the 25th Amendment to remove President Trump from office but the Vice President says that he will not do that.

So now the House will vote on impeachment today and if we were to bet on it, we'd bet that it passes. This means that Donald Trump will be the only President to have been impeached twice. The vote will go to the Senate where Majority Leader Mitch McConnell has shown that he is warm to the idea. Not hot. Not cold. This is a marked difference from his hard cold opposition to the first impeachment process.

Meanwhile, the President spoke on the matter briefly and says that his remarks to supporters were "totally appropriate" and he bears no burden of responsibility for the Capitol violence. Prosecutors may see this differently in the end.

Law enforcement is still worried about continuing violence. They claim that insurgents are sharing plans for violence on Inauguration Day to encrypted chat apps like Telegram since Twitter and Facebook shut them down. The FBI has intelligence that there are plans for violent disruption in all 50 states and extremists are sharing knowledge of how to make and conceal weapons. The FBI also acknowledges that it now has over 160 cases opened as a result of last week's events.
Sponsor: Morris Invest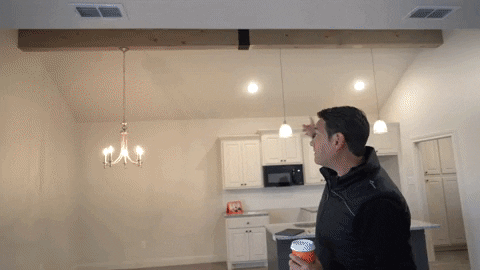 Did you know that you can invest in brand new construction real estate that is already cash flowing? Enter Morris Invest, a full-service real estate investing team. Morris Invest helped hundreds of people buy their first rental property in 2020 and 2021 will be no different. The video above shows one of our brand new construction duplexes in Texas.

After you book a 30-minute call with Morris Invest they'll build a customized approach to buying your first rental property. And before you ask, yes they have financing built right in.

And did you know you can even use part of your IRA or 401K plan to use as a downpayment? There are endless ways to get started.

Imagine creating monthly cash flow from a new construction rental property. You can because the tenants are already living in the property and fully managed by their great property management teams. Visit their website today and see what Morris Invest can do for you. They've got a great video on the front page too!
Good Riddance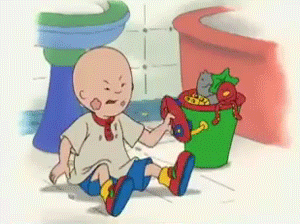 credit: giphy
The PBS show Caillou is being taken off the air after 20 years and we join parents around the world in rejoicing. Caillou is a whiny little bitch.

Caillou was a French Canadian educational show about a 4-year-old boy. Even the show's Wikipedia entry acknowledges that he's a brat.

PBS Kids said that it canceled the show as part of the networks' "ongoing efforts to continually refresh our offerings to meet the needs of today's kids." Bravo! Put that kid in the Cancel Culture where he can stay!
News By The Numbers
credit: nypost
$50,000. That is how much a Russian billionaire spent on his daughter's 4th birthday last weekend in Miami. Yes he hired a fire eater.
$8 billion. That is how much California paid out in fraudulent unemployment benefits in 2020. This is four times higher than previous estimates.

35 years. That is the prison sentence of a woman who catfished a young boy to solicit child pornography on social media. She used Instagram to send photos of her daughter to the boy, pretending it was herself. They exchanged over 50,000 messages.
$2 billion. That is how much YouTube rival Rumble is suing Google for, claiming that it diverts massive traffic to YouTube over competitive video sites.
Today's Live Show
Be sure to join at 9 AM Eastern for our live show where we'll deep dive the latest on impeachment and Biden's new massive stimulus plan. Set a reminder right here.
The X-Files Released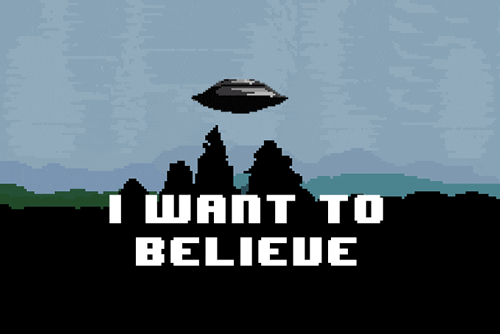 credit: giphy
The CIA released its catalog of intelligence reports on unidentified flying objects, or UFOs. There is plenty of fun reading there but likely not a complete database.

The downloadable files can be found on this CIA site. A lot of them are merely reports on saucer-shaped crafts and not actual investigations. Many of the reports are written with a heavy dose of this-can't-be-what-we-think-it-is.

The CIA is required to release this information, along with analysis within 180 days of the December Covid release package. This requirement was snuck into the Intelligence Authorization Act for 2021 so we expect more in short order.
Lion Food?
credit: getty
The London Zoo says that they will not feed Ricky Gervais' dead body to their lions, even if it is his dying wish.

To be clear, Gervais is not dying. He made the request to the zoo on a show with Conan O'Brien.

"I'd like the look on the tourists' faces when they just throw this dead, fat, naked 73-year-old, maybe, if I'm lucky, to the lions, and as it lands, some people go, 'Is that the bloke from "The Office"?' They go, 'What, Steve Carell?' 'No, not f—ing Steve Carell. He's much fatter than Steve Carell."

The zoo's chief operating officer says that the zoo cannot abide because she suspects that "Ricky may be a bit gristly for our lions." They did take the opportunity to ask for donations in the non-flesh variety however, since the zoo has struggled financially since the pandemic.
Don't Bank On It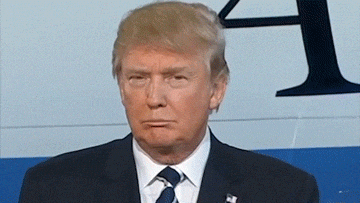 credit: giphy
Deutsche Bank and Signature Bank have both cut ties with President Trump over his involvement in the Capitol riots. That's nice of them to say but the President has millions of dollars in loans. What will happen to those loans?

According to Bloomberg, President Trump owes more than $300 million to Deutsche Bank. With Signature Bank, he has two accounts with approximately $5.3 million. The cash in one won't cover the loan to the other so what happens when a bank closes your accounts with high-balance loans? Banks have struggled with this question for some time, especially when there was a prospect of Trump getting reelected. Can you foreclose on a sitting President? We won't know the answer to that since Trump was not re-elected but how far will Deutsche get foreclosing on those loans on him now? This could get interesting.

And while we are following money trails, Disney and Walmart have both said that they will not donate money to any lawmakers that objected to certifying the Presidential election last week. They join the ranks of Best Buy, Coca-Cola, JPMorgan, and others doing the same thing and drying up their donations to politicians who sought to undermine the capitalist democracy that these companies rely upon for their own wealth. So this self serving or altruistic? You decide.
Share The Love and Get a Mug
Become a friend of Morning Invest by sharing this newsletter with someone you love.
When you do, we don't just give you a pat on the back and say, "Well done old sport." We give you actual rewards that'll make everyone jealous.