| TOGETHER WITH | |
| --- | --- |
Happy Monday. I'm pretty sure I had nightmares about the election last night. Either that or I'm coming out of my Halloween candy coma.
In Case You Missed It:

This Saturday was declared John Candy Day in Toronto for what would have been the actor's 70th birthday.

The CDC says cruise ships can sail but not with passengers. Okay then.
A 7.0 earthquake hit Turkey this weekend, killing at least 80 people so far.
The Philippines was slammed this weekend with Typhoon Goni, the strongest storm in the country's history. It carried 140 mph winds and has killed at least 10 people so far.

Coronavirus Update: Total confirmed U.S. cases as of 3 a.m. 9,207,362— Total deaths: 230,996 — Total recoveries: 3,630,579
Dozens of inmates in a San Diego jail have tested positive for Covid.
Think your cough may indicate that you've got Covid? There's an app for that.
New lockdowns were announced in the UK and Portugal this weekend.
Scientists say that Covid can survive up to 3 weeks on frozen meat.
CONFIRMING LOAN

Program

Rate

Change

APR

Change

30 year
2.98

%

0.05%
3.04

%

0.05%

15 year
2.63

%

0.12%

2.74

%

0.12%
Lead Story: Battle Over The Ballots
credit: ap
The Texas Supreme Court has denied Republican efforts to throw out 127,000 ballots. Republican groups had been asking the courts to nullify votes in Harris County because the voters participated in drive-thru voting instead of walking themselves into a building.
The all-Republican court denied the request without an opinion. It was a flat no. However, the group is taking this case to a federal judge later today, trying to disenfranchise a large portion of voters in the home stretch of the election.

Speaking of voter suppression, police pepper-sprayed people at a march to the polls on Saturday, reportedly because they would not move out of the road. It was an event organized to protest police brutality and empower participants by casting their votes. Police say they sprayed pepper spray at the ground but at least one video shows a direct hit to the face.
Sponsor: Landlord Studio
People often ask us what software we use to manage our rental properties. Well look no further than LandLord Studio.
With Landlord Studio you get everything you need under one roof to be an organized landlord.
Track expenses by scanning receipts right on your phone
Screen tenants
A full financial dashboard
Email reminders
Track all of your expenses
Integrates with your bank for rental income
These are just a few of the amazing features. The best part is that you can do all of this right on your phone! We love Landlord Studio and you can give them a try for FREE by click right here. You're going to love it.
Don't Zoom In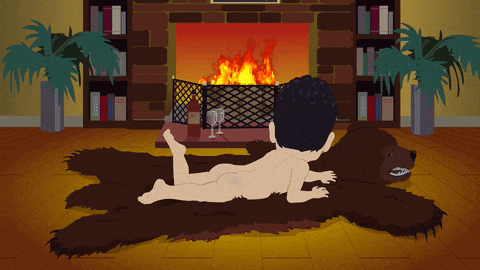 credit: giphy
If someone tries to extort you for money because they claim to have caught you naked on Zoom, first ask yourself: Was I naked on Zoom? If the answer is no, move on with your day. If the answer is yes, check if the email could be a scam because apparently, people are doing this.

Scammers are sending emails telling people that they've been caught nude down on Zoom and they had better pay up if they want the footage destroyed. They are asking for $2,000 in bitcoin.

So don't fall for this nonsense. And even better, keep fully clothed when you're online.
News By The Numbers
credit: businessinsider
$2.5 million. That is how much a private collection of antique cars sold for in Kansas. The owner, Bog Regehr, was the inventor of the bounce house. He died last year.

27. That is how many missing children US Marshals say were rescued after a 5-day sting in Virginia called Operation Save Our Children.
$100,000. That is how much a woman in Florida made scamming Amazon with pre-paid return labels. She re-used pre-paid return labels for several products but requested the returns separately, making it seem like she paid for the return shipments herself. She was arrested and charged with grand theft.

1 in 4. That is how many people who voted early in this year's Presidential election are first-time voters.
The Patron Saint of The Internet
credit: IPA
A cooler contingency of Catholics is campaigning for Carlo Acutis to become the Patron Saint of the Internet. Acutis died of leukemia in 2007 and the campaign to earn him sainthood began as soon as the 5-year obligatory wait was up.
To achieve sainthood, one must have performed verified miracles. Acutis is said to have performed at least one by healing a boy in Brazil.

By why the saint of the Internet? He was known to have been web-savvy and enjoyed video games.
If there can be a Patron Saint of accountants (St. Matthew), why not a Patron Saint of the Internet? God knows the Internet could use some sanctification!
Why Couldn't The Chicken Cross The Pond?
credit: shutterstock
Britain has said that it will not lower its standards to import American meat and put a hard-line ban on imported chlorinated chicken and hormone-fed beef.

The US had asked the UK to lower its animal welfare standards so that US farmers could sell meat there, or else risk poor trade relations. The UK decided that it just can't. Chlorinated chicken and hormone-fed beef have been banned in the UK since 1997 but the country is just now deciding once and for all that this must apply to American imports too.

Maybe rather than asking other countries to lower health standards for food, the US should raise its standards instead? Just a thought.
Far Out Man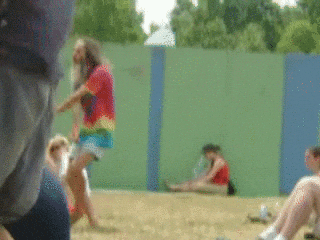 credit: giphy
You know what is cool again these days? Tie-dye! The 70s hippy pattern has come back in fashion because, well, people are bored and desperate for home crafts.
According to Google, searches for tie-dye crafts have gone up 3,400% this year. Tie-dye craft suppliers say that they can't keep up with demand. The cheerier the color, the faster it sells out. Makes sense. We're all looking for an emotional pick-me-up and a bit of nostalgia. Imaginary friends and pet rocks also fit this bill.
Our FREE 90-Day Financial Freedom Bootcamp
If you're new around these parts I want to share something FREE with you. Natali and I have built our 90-Day Financial Freedom Bootcamp that you can now download FOR FREE right here.

The Bootcamp will take you week by week to help you build financial freedom the right way. You deserve the same financial education wealthy people have so go ahead and download it now.

Share The Love
Become a friend of Morning Invest by sharing this newsletter with someone you love.
When you do, we don't just give you a pat on the back and say, "Well done old sport." We give you actual rewards that'll make everyone jealous.
Hit the button below to learn more and access your Reward Dashboard.