| TOGETHER WITH | |
| --- | --- |
Happy Monday. The election is only 99 days away but you can actually start voting in a few weeks. Register for your absentee ballots right here.
In Case You Missed It. Walmart banned people from wearing Nazi Swastika face masks in its stores. I guess that's a thing in Minnesota.
Coronavirus Update: Total confirmed cases as of 5 a.m. ET: 4,234,021 — Total deaths: 146,935 — Total recoveries: 1,297,863
This weekend Florida eclipsed New York as the COVID-19 epicenter with more than 414,000 diagnosed..
In Today's Newsletter:
Republicans say they've got a stimulus package. Let's see.
Students face a debt cliff
The way we shop in 2020 and beyond
CONFIRMING LOAN

Program

Rate

Change

APR

Change

30 year
3.20

%

0.03%

3.28

%

0.03%

15 year
2.79

%

0.03%

2.95

%

0.06%
The Lead: Stimulus Plan Coming Today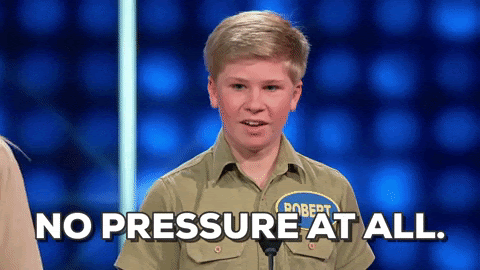 credit: giphy
Okay GOP, times up, pencils down. Time to turn in that stimulus bill you've been promising us!
Republicans say to expect the bill today and if they have in fact done their homework, that gives them one week to reach an agreement with Democrats before they are off on a month-long summer break. Meaning they could conceivably reach no agreement and leave us on the edge of a cliff. No pressure!
It seems as though Republicans do not want to offer up the same $600 per week in unemployment benefits that families received in the CARES Act. Trump and his party do seem willing to offer up some monthly cash but well below this previous rate. It also seems as though the moratorium on evictions will remain in place, and so will a deferment of student loans. More about that below.
In-fighting and out-fighting over this bill have run rampant over the last month. Democrats are wary of oddities that Republicans want to sneak in, such as immunity for businesses that could strip employee protection laws once and for all. Republicans have fought over whether direct payments to families would be better than payroll tax cuts, asserting that we can ill afford to do both. But fighting in the press is just words. Now is the time to mark up the homework. Stay tuned for a reading of what we are sure is just the first draft. And pray folks. Pray!
Sponsor: Get Free Money with Webull
Now more than ever we could use some free money. That's what you get just for opening a free trading account with Webull. Simply click here and start an account and you'll receive two free stocks valued up to $1,400. Even if you never do anything else with the account you still get that free money.
With Webull you can invest in thousands of companies using their trading tools and analytics to create your own financial portfolio. And the best part is $0 commissions and no deposit minimums. I remember when I used to pay $6 per trade with some other companies. Not any more thanks to Webull.
Sign up today and get your free stocks. Thanks, Webull.
The Student Loan Cliff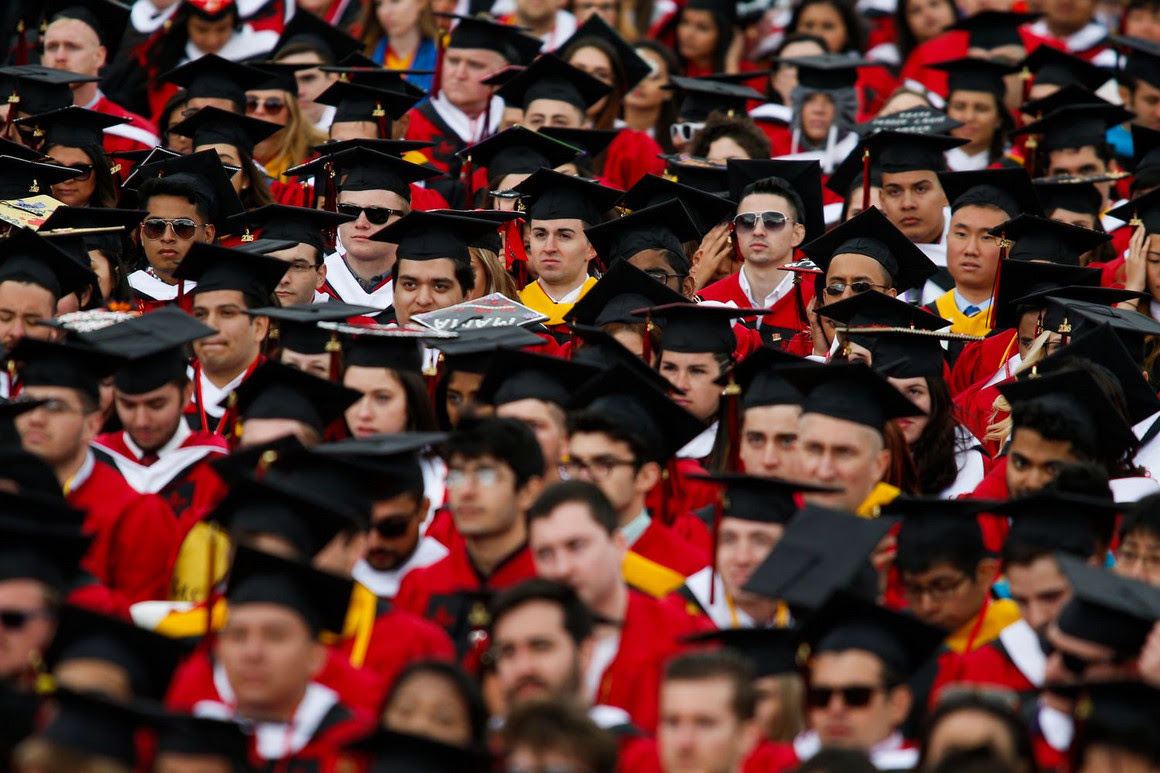 credit: getty images
As the nation waits for answers on a stimulus bill, student loan holders are also teetering on a cliff. The CARES Act, which was passed in March, allowed student loans to be furloughed, or put on pause, until September. That pause button will get un-pushed soon with severe consequences.
Student loan debt is particularly unforgiving. It does not even go away in bankruptcy! Democratic lawmakers want to forgive up to $10,000 in balances with the next stimulus bill as well as defer payments for longer. Republicans, well, we don't exactly know what they want yet because they have not put an actual bill on the floor! We know they did approve of the CARES loan furloughs though. And we also know that they would not like it if student loans are come due again in mid-October, just days before a national election!
If nothing is done, loans will start back up in September and the Education Department will demand payment from millions of borrowers, many of them out of work due to the pandemic. The department is already preparing to send warnings to borrowers, starting Aug. 15.
Keep in mind that many student loans have monthly payments that are based on a borrower's current income. If a borrower has no income, the set payments will not be required but interest will still accrue. How does that help someone trying to stay afloat during an international crisis? It doesn't. So how about the government offer some real help on these predatory loans once and for all now, huh?
News By The Numbers
credit: abc news
25. That was the age of civil rights hero Rep. John Lewis in 1965 when he first crossed The Edmund Pettus Bridge. That day he faced violence and nearly certain death as he stood arm-in-arm with voting rights marchers. Bloodied and beaten he never gave up his fight. This weekend his casket crossed the bridge for the last time.
1. New research shows that spending just one hour of slow deep breathing per day can dramatically improve our lives. Breathe in, breathe out.
$2,000. The price of gold is nearing $2,000 thanks to the collapsing US Dollar and the second wave of coronavirus outbreaks. See our gold story below.
How Shopping is Changing Forever
Retail may never be the same after this pandemic ends. Some retailers are closing stores for good and others are glad to keep their store-fronts open with new restrictions in place.
In Europe, where re-openings are slowly rolling out, retailers have been surprised that people are willing to wait in long lines and follow distancing rules. Likely because shopping is one of the few things one can do with relative safety these days, people don't mind a bit of inconvenience after months at home.
There is also a boom in the activewear market. Who really wants to buy stilettos when you are not even wearing pants to your Zoom meetings?
Still, certain aspects of the experience are amiss. In many countries, you cannot try on the clothes you want to buy for sanitary reasons. You cannot return items in certain markets for the same reasons. Our 3-year-old outgrew all of her shoes during the pandemic and we were not sure of her new size. We had to take our best guess and ended up with a pair too big that we could not return to the store. Thankfully she'll grow out of it. The trick here is to buy too big for the children, not too small.
V is For Very Wishful Thinking
credit: institutional real estate inc
White House economic advisor Larry Kudlow thinks that the US is heading for a V-shaped recovery. That means we take a nose dive to a bottom out, and then skyrocket back up. Hm. Okay. Are we at rock bottom yet?
Kudlow was quoted this weekend as saying, "I still think the V-shaped recovery is in place. I don't deny that some of these hot-spot states are going to moderate that recovery, but on the whole, the picture is very positive."
Sure, home sales are surging and manufacturing seems to be expanding. But guess what is also still expanding? COVID infection rates and unemployment. To expect an economic recovery amid health and political turmoil seems very optimistic. Unless of course, we are still in the nosedive part of the V. In which case, maybe. Wake us when we hit the nadir.
The Gold Standard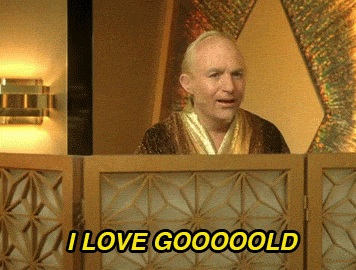 credit: giphy
Sales of gold are doing just fine and dandy during this epic period of uncertainty. Gold prices on Monday are just $3 shy of an all-time high.
Experts attribute this to several things. Oh let's see, a raging global pandemic, a tumultuous relationship with China, our main supplier of goods, record-high unemployment rates, and the stimulus bill that just cannot materialize no matter how hard we rub the lamp.
Gold hit a record high in September of 2011 at $1,920.30 per ounce. On Monday, it was trading at just shy of that at $1,1916.91 per ounce. Investors look to gold more than any other precious metal as a hedge against inflation and wealth preservation during unstable market conditions. If ever a time met that criteria, we're in it!
Share The Love
Become a friend of Morning Invest by sharing this newsletter with someone you love.
When you do, we don't just give you a pat on the back and say, "Well done old sport." We give you actual rewards that'll make everyone jealous.