| TOGETHER WITH | |
| --- | --- |
Happy Monday.
Today is the Summer Solstice. The term "solstice" comes from the Latin words "sol," which means sun, and "sistere" which means to stop. Tthis means it's a great time to reflect and figure out how you want the rest of the year to unfold.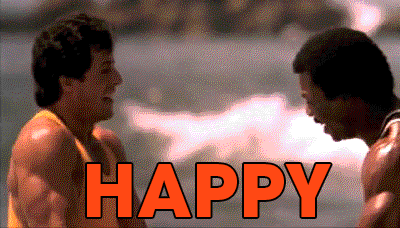 In Case You Missed It:
🇰🇵 North Korea says it has strengthened its nuclear arsenal in anticipation of a "confrontation" with the U.S.
🍝 The Church of the Flying Spaghetti Monster has been denied its request from the Australian government to be classified as a religion.
🔥 Texans no longer have to conserve energy because the heatwave ended and the power grid is back to normal. Although, we should all conserve energy.
🩳 In men's fashion: shorty little shorts are in style in time for the first day of summer.
❤️‍🩹 Many of the separated migrant children have been reunited with their families.
📺 This video for a man named Chris Jones who is running for Governor of Arkansas has gone viral. Watch it and you'll understand why.
🇪🇹 Ethiopia will hold national elections today in what the country is calling the "first free election."
Coronavirus Update: 😷 Total confirmed global cases as of 3:00 p.m. ET on Sunday: 178,331,044 — Total deaths: 3,862,251 — Total vaccine doses administered: 2,599,557,683
| | | | |
| --- | --- | --- | --- |
| | Bitcoin | $32,980.92 | |
| | | | |
| --- | --- | --- | --- |
| | Ethereum | $2,036.17 | |
| | | | |
| --- | --- | --- | --- |
| | Cardano | $1.31 | |
| | | | |
| --- | --- | --- | --- |
| | Dow | 33,290.08 | |
| | | | |
| --- | --- | --- | --- |
| | S&P | 4,166.45 | |
| | | | |
| --- | --- | --- | --- |
| | Nasdaq | 14,030.38 | |
*Stock data as of market close, cryptocurrency data as of 5:00am ET.
Markets: It was a bloody weekend for crypto as prices plummeted below recent support levels. Will we see $30,000 Bitcoin next? Big Tech will be in the spotlight this week with the U.S. House Judiciary Committee expected to vote on a package of antitrust bills.
Economy: The U.S. Bureau of Economic Analysis will be the prettiest girl at the prom this week as everyone waits with bated breath to see their inflation report. Sales during Amazon's two-day Prime Day will be a strong consumer spending indicator.
Today's Live Show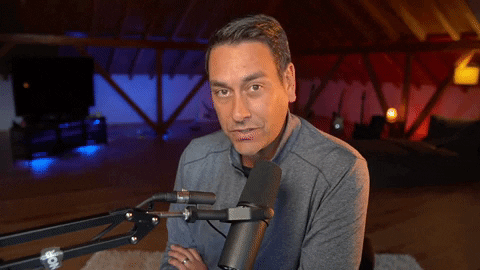 ONE LAST STIMULUS? BITCOIN AND ETHEREUM BLOODBATH: HOW LOW WILL IT GO?
Join us on today's live morning show. On today's show:
The crypto markets went into a tailspin as whales are ready to pounce and buy up anything you're willing to sell. New inflation data sends the pre-market back into its shell. How long can America continue this debt spending? And Europe is worried about this new variant of COVID as the first day of Summer unfolds. Join me at 9AM EST. Click here to RSVP and set a reminder and I'll see you at 9 AM Eastern.
CONFORMING LOAN

Program

Rate

Change

APR

Change

30 year
2.79

%

0.02%

2.85%

0.02%

15 year
2.14

%

0.02%

2.24

%

0.03%
The Lead: One Last Stimulus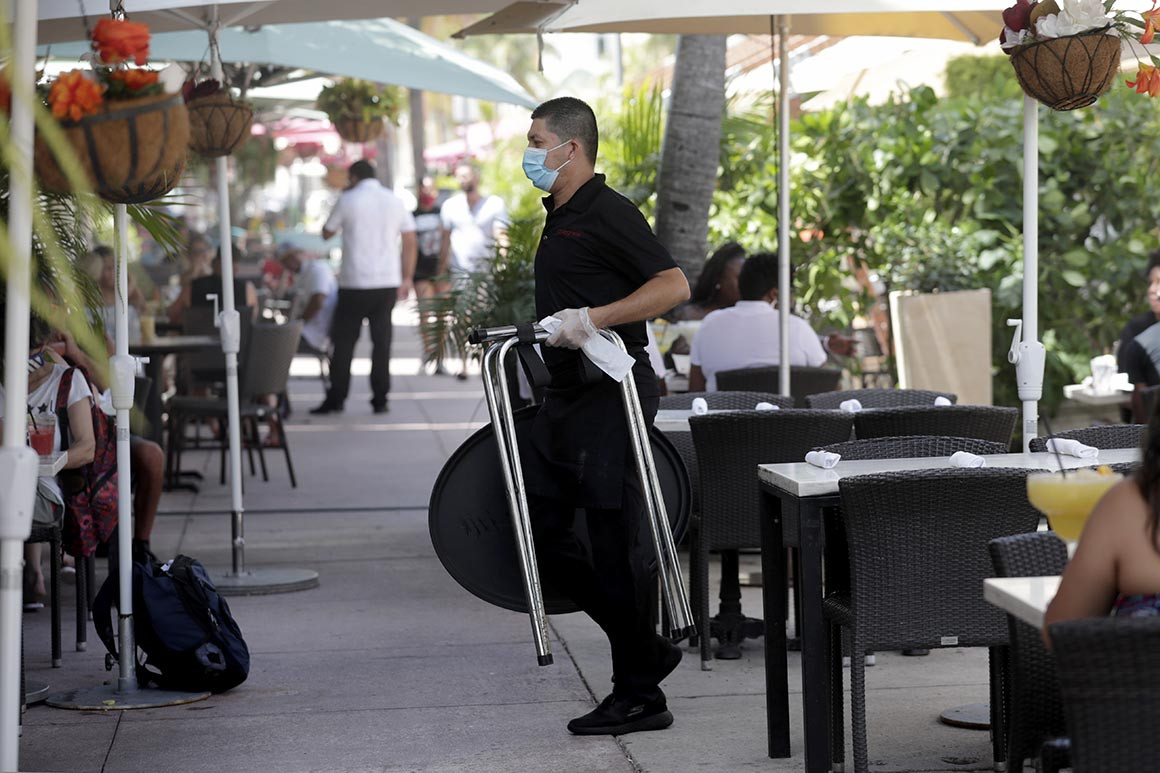 credit: ap
The fourth time is a charm.
Businesses are asking Congress for one last stimulus bill to help them ride out the end of the pandemic. Assuming this is the end.
Trade associations representing gyms, amusement parks, restaurants, travel and even horse shows say that they suffered massive losses during the pandemic and would really appreciate one more government payout. The National Restaurant Association says that the industry lost $290 billion in revenue during the pandemic and many restaurant owners are suffering from massive debt and back rent.
Lawmakers are listening. Republicans have signed off on a bill to offer grants to gyms and restaurants. Aid to businesses has bipartisan support, unlike President Biden's infrastructure plan, which Republicans oppose due to the cost.
Sponsor: Public.com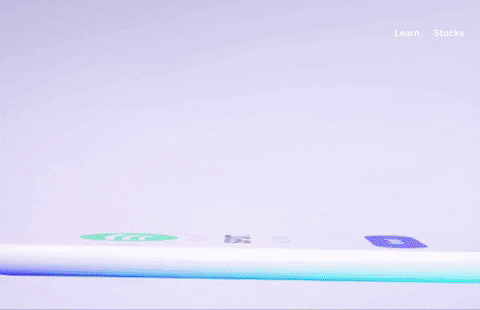 Come on over and follow me on Public! One of my favorite new trading apps that acts as a social network. I'm @ClaytonMorris over there. Say hi when you do. When I make a trade you'll receive an alert. It's one of my new favorite apps. You can get a FREE slice of Apple stock today when you sign up.
Public is very different from other trading apps because it's built like a social network to help you learn about trading. Sure you can buy and sell in the app but the education component is wonderful. It's a great way for new investors to learn from people who've been doing it for a while. And there's nothing to be embarrassed about as the community is SUPER nice and helpful. So even if you're a newbie you'll be welcomed with open arms by the community.
But maybe this is the BEST part. When you sign up for your FREE account with our link you'll get a slice of a premium stock like Apple. And you can start investing with as little as $1. So get started today and tell me what you think of Public. Sign up right here and get your FREE slice of Apple stock. Click here: Public.com
Medicaid Is Not Breaking The Bank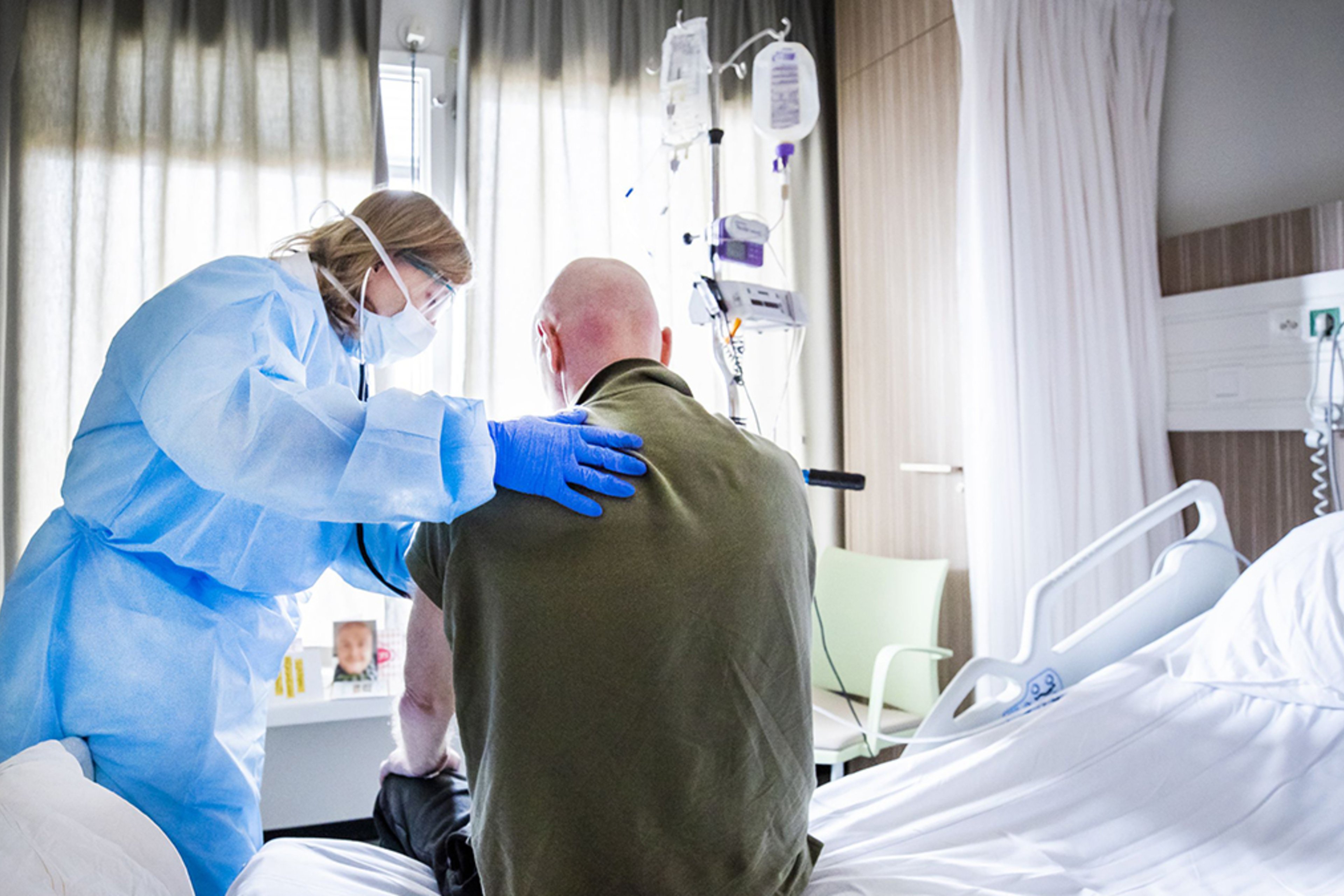 credit: council on foreign relations
Medicaid enrollment reached its highest number since the pandemic to over 80 million people. That is in comparison to 71.3 million from last February before the pandemic and double the enrollment in 2001.
Many states used their Affordable Care Act funding to expand Medicaid. Now, nearly one in four Americans are covered by Medicaid or Medicare.
Medicaid and Medicare are often criticized as overcrowded and substandard health care but the programs were able to keep up during the pandemic, increasing their ability to see patients through telemedicine. The programs claim that they are mostly well-staffed in all areas except mental health care.
These programs are expensive and often put a strain on state budgets but due to federal Covid relief bills, the states have had help paying for them. And guess who has profited from this? Private health providers. The states pay private companies to offer care so their profits have skyrocketed since the pandemic.
"We are seeing plans' revenues go up and utilization of health services decline, which is a recipe for increased profits," said Massey Whorley, a Medicaid expert with the consulting firm Avalere.
Rocky Mountain Hire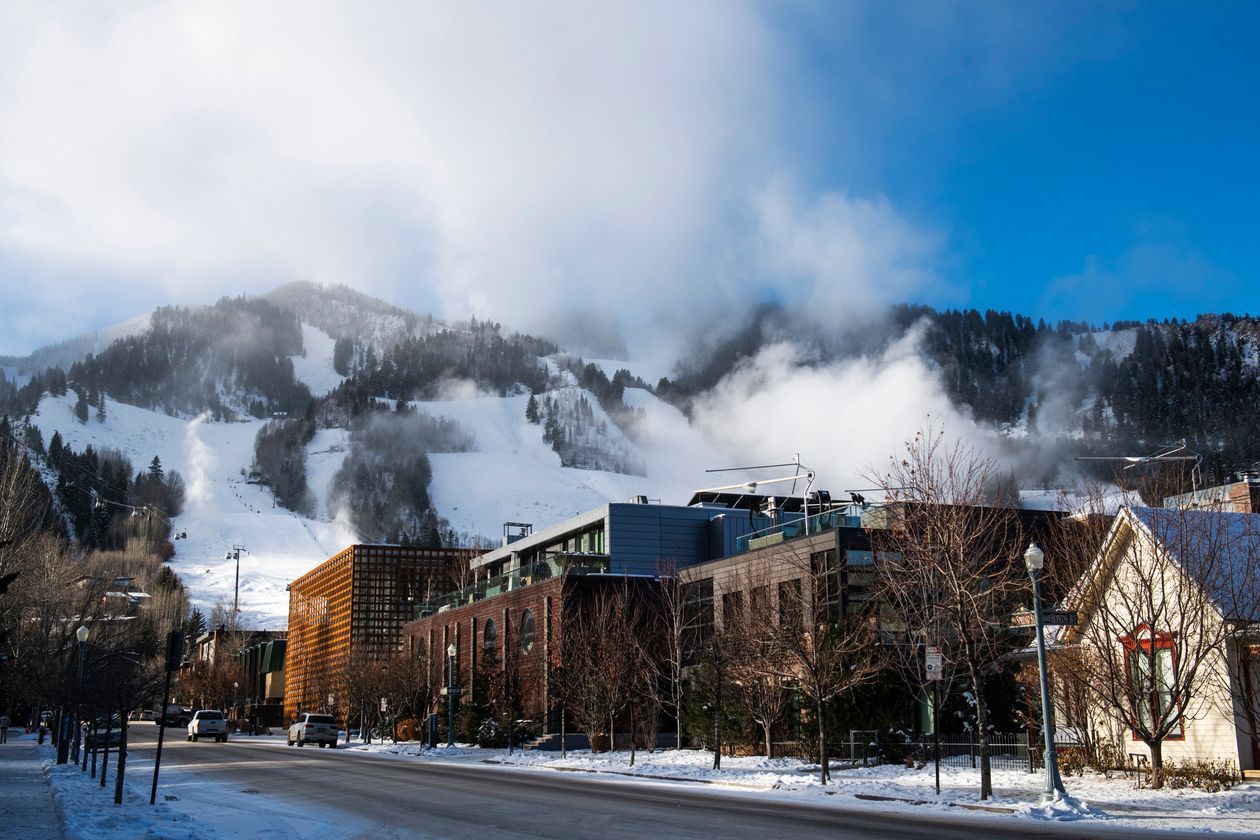 credit: getty
Many companies are showing a willingness to hire remote workers – unless they live in the state of Colorado.
What's so wrong with Colorado? The state requires that any companies that have a workforce there disclose the expected salary or pay range for the positions. Companies do not want the hassle of complying with these rules so they are literally working around them.
A trade group sought an injunction against the rule but a federal judge denied it so the rule stands. Now Colorado lawmakers are investigating job ads that preclude Colorado applicants and considering whether or not they can pursue legal action for discrimination.
News By The Numbers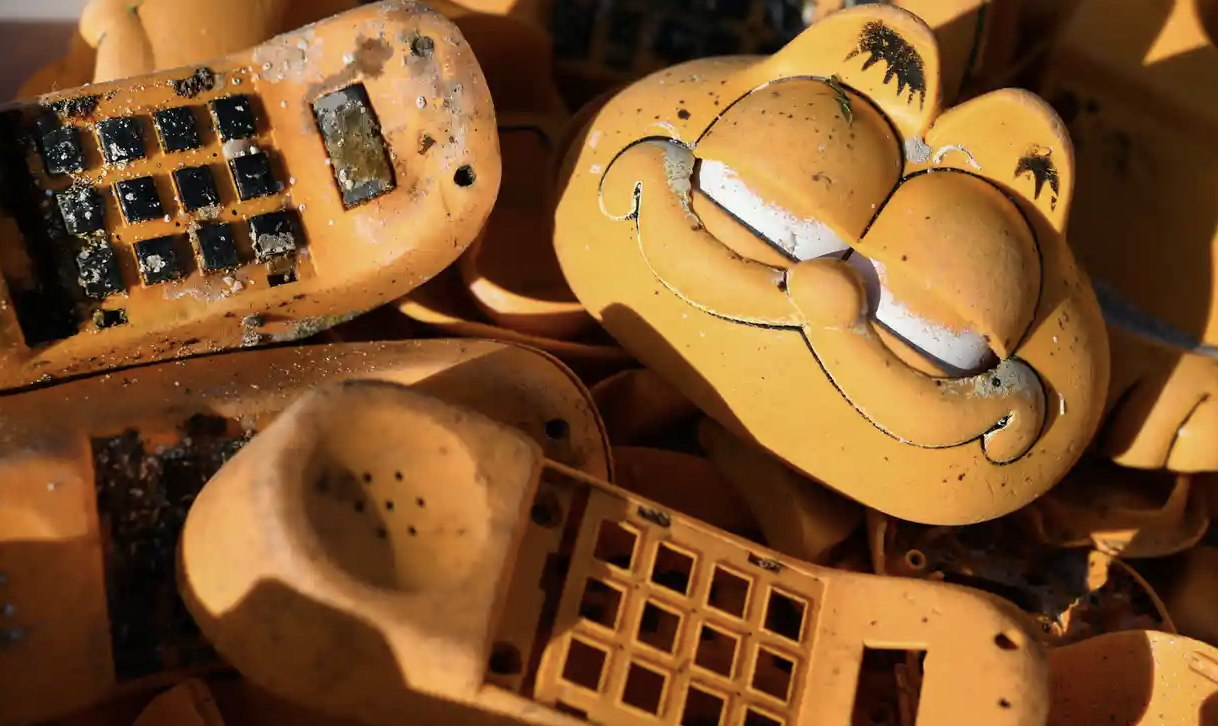 credit: getty
38 years. That is how long ago a cargo ship sank off the coast of France that was carrying those Garfield telephones that were popular in the 1980s. The Garfield phones have been washing ashore almost every day since.
16 cents. That is how much homes are selling for in Croatia as the government tries to revive abandoned areas.
78%. That is how much water bills in Houston could go up if the City Council approves a new measure on Tuesdays.
100,000. That is how many "obsolete and outdated" names will be removed from the voting roster in Georgia, according to Secretary of State Brad Raffensperger.
Data Centers in Droughts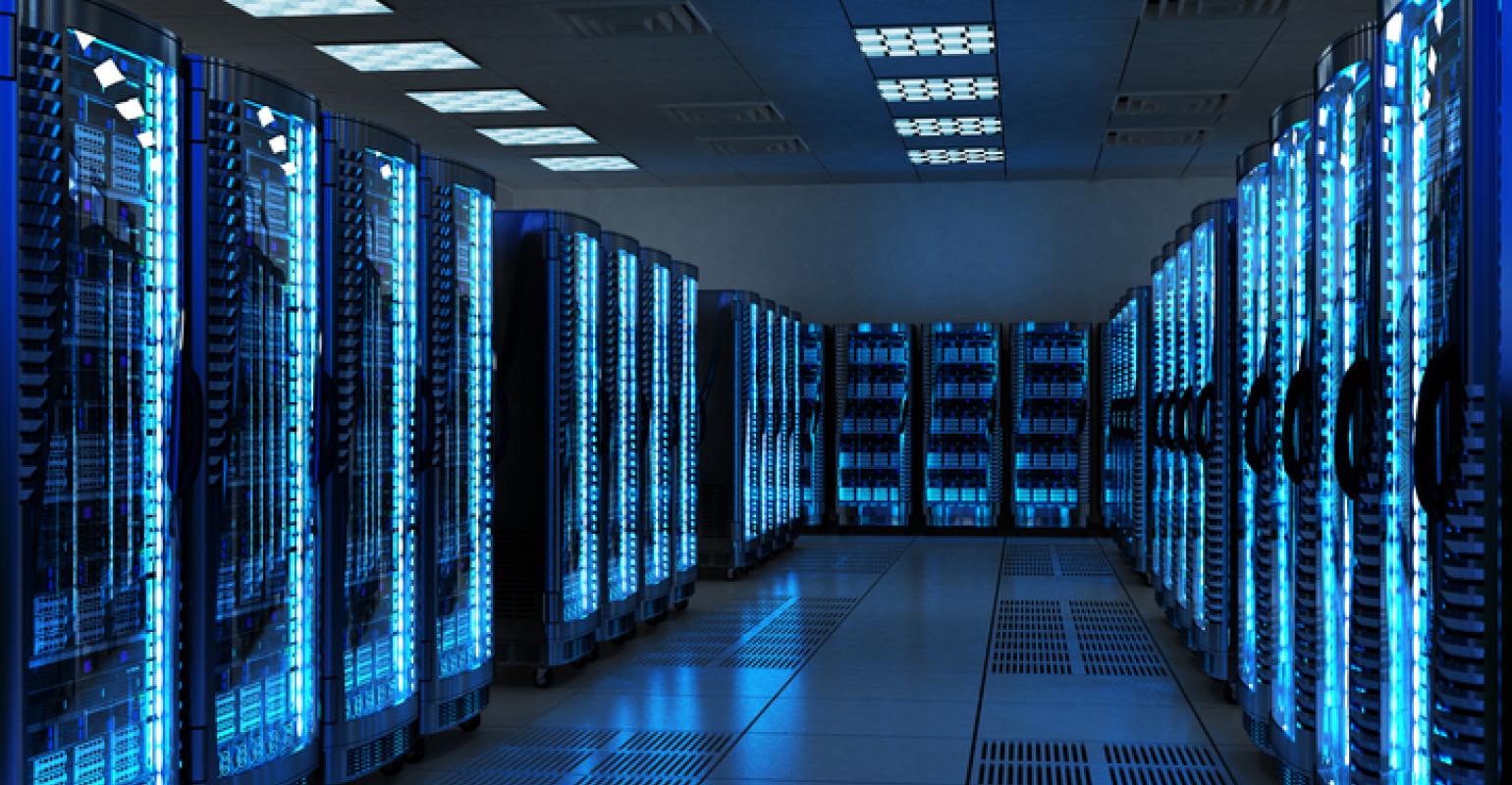 credit: 365 ecology
There are growing concerns about building data centers in drought-stricken communities.
In the city of Mesa, Arizona, Vice Mayor Jen Duff is pushing back against a recently approved $800 million data center which will require up to 1.25 million gallons of water per day.
"This has been the driest 12 months in 126 years," said Duff. "We are on red alert, and I think data centers are an irresponsible use of our water."
She was the only City Council member to vote against the project.
According to research groups, the number of data centers has doubled since 2015 due to increased demand for steaming and cloud-based services like Netflix, YouTube and photo and document storage. Companies prefer to build them in the West due to the availability of solar and wind energy but the data centers need cooling technology to keep them from overheating and that technology uses water.
Microsoft and Google are both trying to develop technologies that do not deplete water resources. Microsoft says that it plans to be "water positive" by 2030, which means that it will replenish more water than it uses. But who knows if the planet can hold out that long? Already, a power plant in California may have to shut down for the first time due to record low reservoirs. Satellite images show the scope of what is being called not just a drought but a "megadrought."
Smokey Eyes, Forever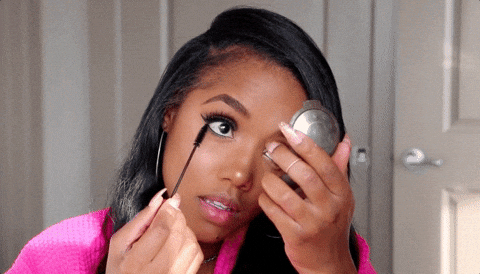 credit: giphy
A new study shows that toxic chemicals are used in just about every major makeup brand on the market. These are "forever chemicals," or polyflouroalkyl substances. They are called "forever" because they do not naturally break down and can accumulate in the human body.
A study in a journal called "Environmental Science & Technology" found these chemicals in more than half of the 231 makeup samples. It tested major brands like L'Oréal, Ulta, Mac, Cover Girl, Clinique, Maybelline, Smashbox, Nars, Estée Lauder and more but the authors did not say specifically which brands had the chemicals because the authors didn't want to "pick on" the companies involved.
Is it picking on them to point out that their products have toxins?
Isn't that information for the public good? The only clue the researchers gave was that when you see the words "long-lasting" or "waterproof" or "wear-resistant," that is a good sign that the product has forever chemicals.
Did you know that original Japanese kabuki makeup was made with lead and caused kabuki actors to suffer from lead poisoning? Lead-based products were banned in Japan in the 1930s. Now U.S. Senator Susan Collins and Congresswoman Debbie Dingell want to do this in the U.S. with the "No PFAS in Cosmetics Act," which would require the FDA to ban chemicals in cosmetics within 270 days.
Share The Love
Become a friend of Morning Invest by sharing this newsletter with someone you love.
When you do give you actual rewards that'll make everyone jealous.