| TOGETHER WITH | |
| --- | --- |
Happy Thursday. After their 3-0 victory over Hungary, Portugal's superstar player Christiano Ronaldo pushed two bottles of Coca-Cola out of the way and declared "Agua" in Portuguese. Coke's market value has since plummeted $4 billion dollars. Coke sponsored the game.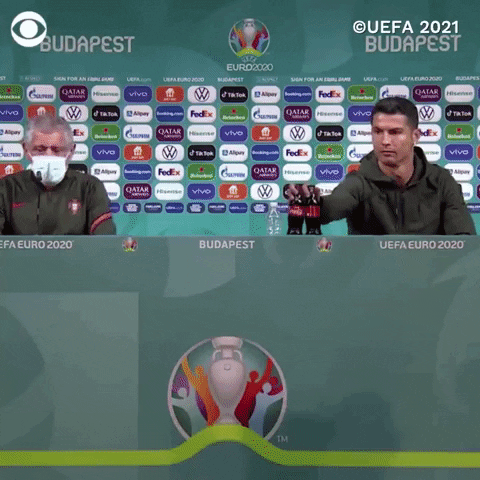 credit: cbs
🐻 The National Park Service is reminding the public not to push their friends into bears.
🧨 There may be a firework shortage this 4th of July.
🗓 Congress has passed a law that makes June 19th a federal holiday to commemorate the end of slavery, known as Juneteenth. President Biden is expected to sign it today.
🇨🇳 China launched three astronauts into space today to staff the country's new space station.
Coronavirus Update: 😷 Total confirmed cases as of 8:30 p.m. ET on Wednesday: 33,497,869 — Total deaths: 600,652 — Total tests: 451,866,587
| | | | |
| --- | --- | --- | --- |
| | Bitcoin | $39,186.12 | |
| | | | |
| --- | --- | --- | --- |
| | Ethereum | $2,443.65 | |
| | | | |
| --- | --- | --- | --- |
| | Cardano | $1.53 | |
| | | | |
| --- | --- | --- | --- |
| | Dow | 34,033.67 | |
| | | | |
| --- | --- | --- | --- |
| | S&P | 4,223.70 | |
| | | | |
| --- | --- | --- | --- |
| | Nasdaq | 14,039.68 | |
*Stock data as of market close, cryptocurrency data as of 5:00 am ET.
Markets: Well that was an exhausting day of hanging on every word out of the Fed's mouths. Each of the three major stock indexes ended Wednesday's session lower after the Fed's new projections pointed to two rate hikes by year-end 2023.
Infrastructure: Bipartisan support for an infrastructure deal grew Wednesday, as 21 senators — including 11 Republicans — publicly backed the proposal.
CONFORMING LOAN

Program

Rate

Change

APR

Change

30 year
2.77

%

0.05%

2.83%

0.05%

15 year
2.12

%

0.05%

2.21

%

0.07%
The Lead: The Fed Speaks and Markets Move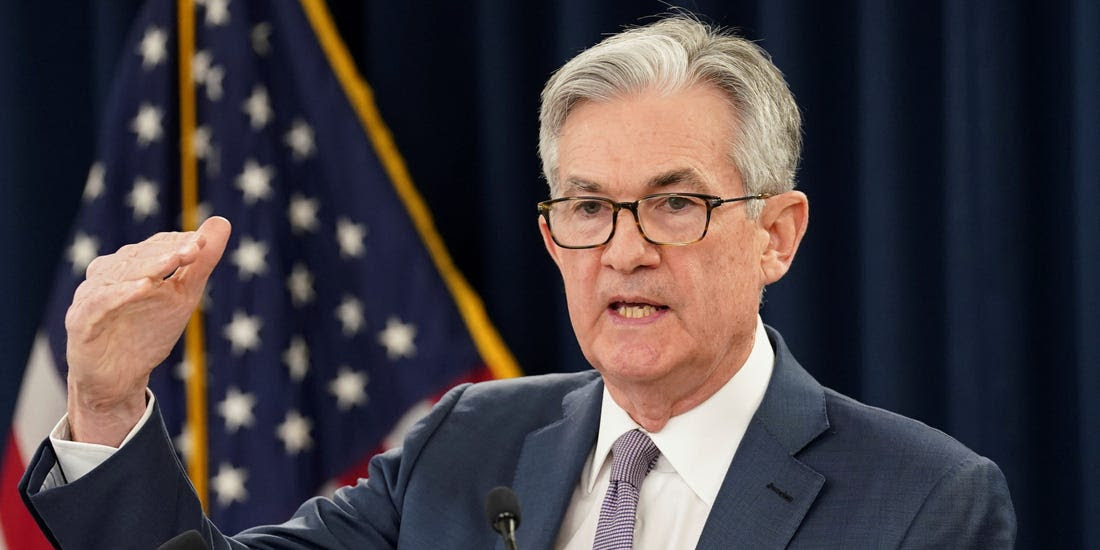 credit: getty
The Federal Reserve predicted two interest rate hikes through 2023, sending U.S. stocks down. Fed Chair Jerome Powell did not say exactly when these hikes will come but this is one year earlier than expected.
The Federal Reserve has locked in historically low rates since the pandemic but now that the pandemic has eased and economic recovery has led to price inflation, the Fed will remove this low rate lock and begin to move rates back up.
"Inflation has come in above expectations in the last few months," Powell said. The items that have driven inflation, however, have been items that are related to the pandemic such as lumber. "Over time, it seems likely that these very specific things that are driving up inflation will be temporary."
This news sent the U.S. dollar to a two-month high.
World Bank Blasts Bitcoin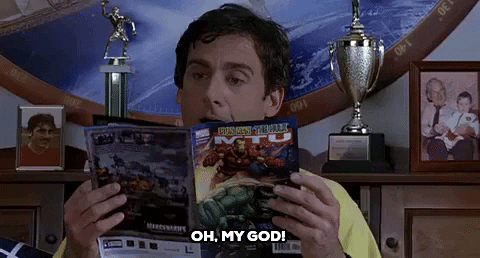 credit: giphy
The World Bank says that it will not support El Salvador to implement Bitcoin as a legal currency. They claim that this is due to Bitcoin's "environmental impact" and "transparency shortcomings."
Environmental impact makes sense. Bitcoin can be an energy hog if mined on CPU-intensive computers. There is a movement to mine it on renewable energy but it is not yet prevalent.
Transparency though? All Bitcoin transactions are public, traceable and permanently stored in the blockchain, unlike traditional bank transactions. Maybe the World Bank doesn't understand this?
El Salvador had asked the World Bank for technical assistance implementing the cryptocurrency. The country can still move forward without this help but it could delay their goal of adopting Bitcoin within three months.
Sponsor: Podium
Go on and admit it, you're more likely to do business with a company if they're able to help you right away.
That's where Podium comes in. They offer a text messaging platform for small businesses that lets owners connect with customers in real-time. Podium makes doing business as easy as sending a text. Because when texts get opened, business gets done. Here's what you can do:
All your employees can text from a single inbox, offering a smoother experience for your customers.
Answering questions? Send a text.
Collecting reviews? Send a text.
Scheduling an appointment or delivery? Send a text.
Payment collection? Just send a text.
They have FREE plans to help grow your business. Give Podium a try today by using this link.
No Training Required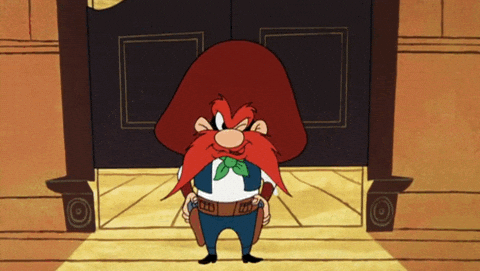 credit: giphy
Texas Governor Greg Abbott signed a law that allows people to carry handguns in public without licenses or training. This bill will go into effect in September and apply to anyone 21 years old and over.
The bill was written by Republicans who claimed that training and permitting requirements were a barrier to Texans' right to bear arms.
Governor Abbott also said that his state will complete the border wall to Mexico that was left unfinished by the Trump administration. President Biden stopped funding on the wall when he took office so Governor Abbott has pledged $250 million in state funds to take the project back up. The governor claims that the wall will help state police catch and jail immigrants who trespass across the border. A Latino civil rights group says that they will fight this project in court.
News By The Numbers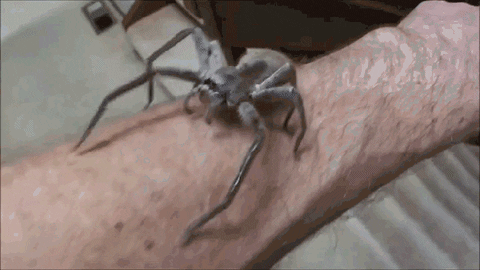 credit: giphy
15 cm. That was the size of a giant spider that dropped into a pilot's lap as he was trying to land a Cessna airplane. The passengers can be heard laughing in the video even though the spider is straight out of a nightmare.
500 years. That is the age of an Incan hanging bridge in Peru. It fell into disrepair and members of the nearby community have woven it back into shape.
12,426. That is how many signatures are currently on a Change.org petition to deny Jeff Bezos re-entry to Earth after his Blue Origin flight into space.
Want To Buy The Internet?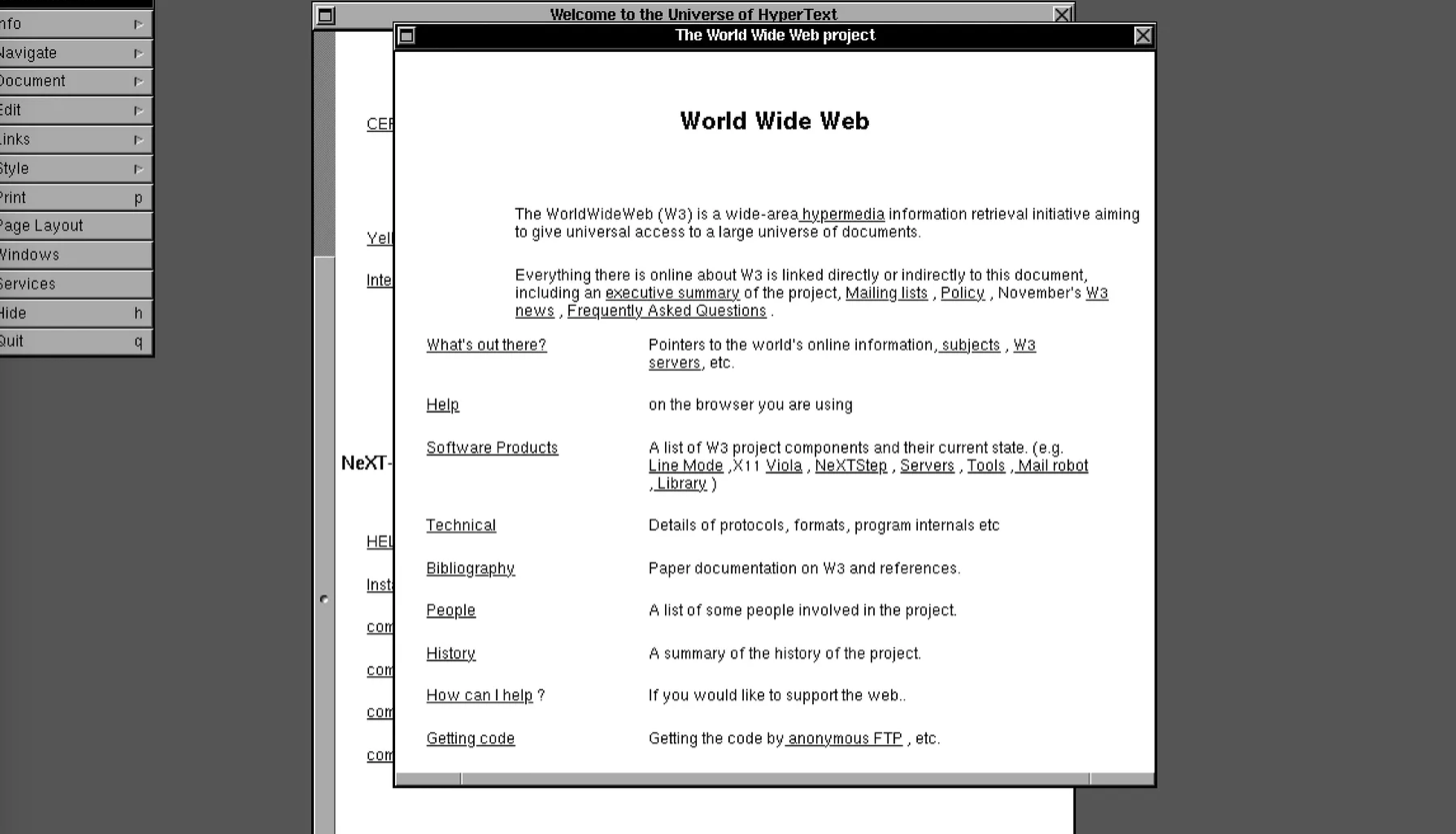 credit: the verge
The original code that created the internet will be auctioned off next week with a starting bid of $1,000. It will be sold by Sir Tim Berners-Lee, the British inventor that is credited with launching the web as we know it.
The code will be sold as a non-fungible token, or NFT. These are digital assets sold via blockchain, meaning that a series of data assign the asset to the owner. NFTs are increasingly popular as owners of digital assets find ways to monetize them.
According to "The Evening Standard," the winning bidder of the internet code NFT "will receive an animated visualisation of the code, a letter written by Sir Tim about its creation, as well as a digital poster of the full code."
Sir Tim says that auctioning off the code felt like the "natural thing" to do.
STD's Are Burning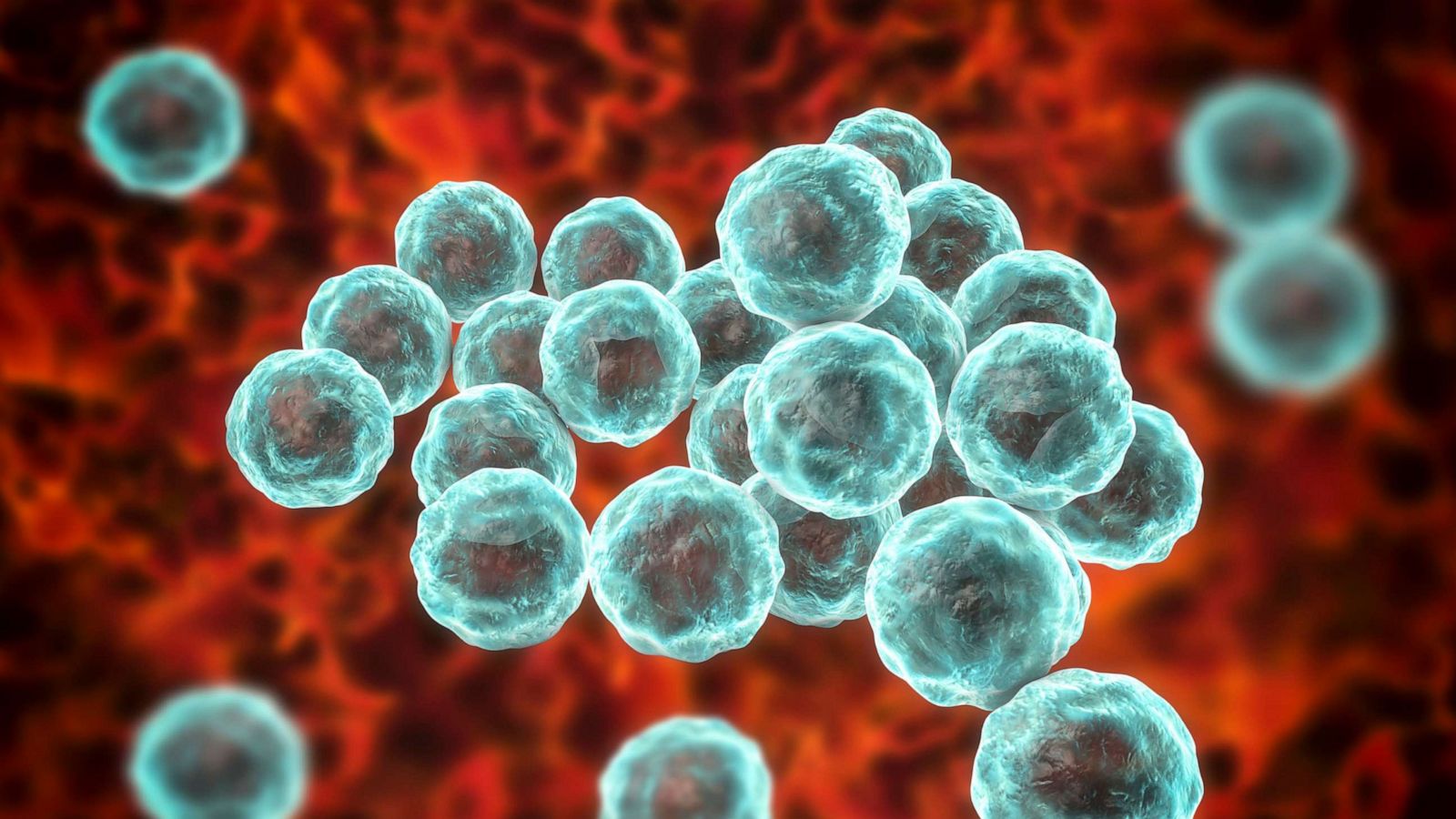 now you know what chlamydia looks like up close credit: abc
Do you know what is on the rise in the U.S.? Sexually transmitted diseases. A new study from the Centers for Disease Control and Prevention shows that annual cases for STDs reached an all-time high for the sixth consecutive year.
This comes from data between 2015 and 2019. Maybe the pandemic slowed this down a little? Probably not. A survey in January showed that about one-third of state and local STD program staff were deployed to assist with the pandemic.
The details
According to the study, "the sharpest increase was in cases of syphilis among newborns, which nearly quadrupled between 2015 and 2019." The study's director, Doctor Raul Romaguera, said that the public is not taking STDs seriously as it once did.
"Less than 20 years ago, gonorrhea rates in the U.S. were at historic lows, syphilis was close to elimination, and advances in chlamydia diagnostics made it easier to detect infections," said Romaguera. "That progress has since unraveled, and our STD defenses are down. We must prioritize and focus our efforts to regain this lost ground and control the spread of STDs."
Alabama has the highest infection rates for chlamydia, gonorrhea and syphilis in the country. That's a record you don't want!
Today's Live Show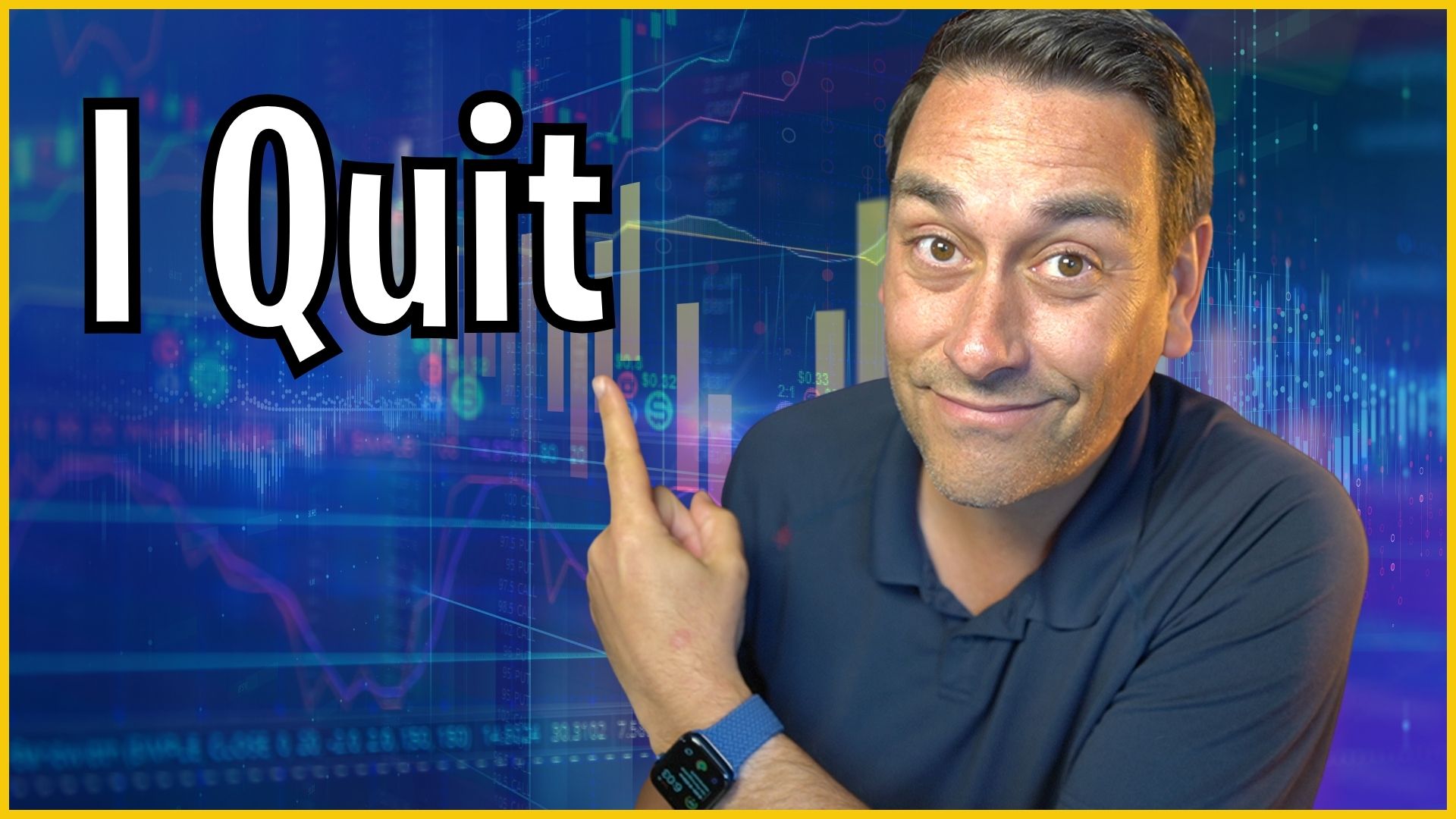 AMERICANS ARE ABOUT TO QUIT THEIR JOBS, AND STIMULUS MOVES FORWARD
Join us on today's live morning show. We'll be analyzing new research that shows 40% of Americans plan to jump ship. There's a $100 billion dollar crypto mystery that's starting to scare me. And stimulus starts to gain traction. Click here to RSVP and I'll see you at 9 AM Eastern.
Share The Love
Become a friend of Morning Invest by sharing this newsletter with someone you love.
When you do give you actual rewards that'll make everyone jealous.