| TOGETHER WITH | |
| --- | --- |
Happy Wednesday. Today is National Princess Day. Not sure who came up with this day in America as we don't have a royal family. And no, the Kardashians don't count.
In Today's Newsletter:
Amazon pushes pills

Deep sleep wards off disease

COVID-19 cases break records
In Case You Missed It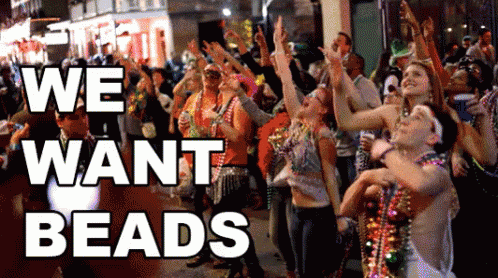 credit: giphy
 Mardi Gras has been canceled in New Orleans due to Covid. You'll have to wear your headdress and thong in private. 
People are still going on their silent retreats, only virtually. So it's less of a retreat and more of an ignore-your-family-session. 
President-elect Joe Biden named three Latinos to his senior staff, one of whom is the granddaughter of civil rights leader César Chávez. 
An audit of the voting machines in Georgia is complete, and the Republican Secretary of State said that they found no signs of foul play. 
Coronavirus Update: 
Total confirmed U.S. cases as of 5 p.m. ET Tuesday: 11,299,730 — Total deaths: 248,027 — Total recoveries: 4,244,811
CONFIRMING LOAN

Program

Rate

Change

APR

Change

30 year

2.80%

 0.10%

2.85%

0.10%

15 year
2.52

%

0.16%

2.61

%

0.17%
Lead Story: Amazon Enters The Pharmacy Game
credit: reuters
Amazon announced on Tuesday that it will now deliver prescription drugs. Shares of CVS, Walgreens, and Rite Aid dropped on this news because it is such a major disruptor to Grandma's major daily outing! But will Grandma start shopping online? That remains to be seen. 
Amazon Pharmacy can deliver meds in two to five days. Delivery is free delivery for Prime members. Customers must be over 18 and can use their insurance to pay but if they don't have any, they can still purchase the medicine outright with a valid prescription. Amazon Pharmacy also accepts flexible spending or health service accounts as well.
And you know when your doctor asks you which pharmacy you use so that they can send the prescription directly? Amazon is an option for that too. That may not be a great option for a medicine you need right away, since you will have to wait for shipping, but it is a great option for regular medication and birth control. 
Sponsor: Fund & Grow
What if you could get 0% interest funding in order to buy your first investment property. Or new equipment for your business? You can! 
Fund and Grow sets you up with business credit cards with 0% interest rates. The best part is that they work directly with the banks to get you the maximum amount of funding. 
When I first started working with Fund and Grow they were able to get me $176,000 with 0% interest. I used that to buy three rental properties that each cash flow around $1,000 a month. This is a fantastic way to kick start  your investing journey. 
And the best part is you'll save $500 when you pre-qualify and watch the FREE webinar at this link right here. 
You're Getting Sleepy, Very Sleepy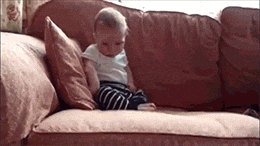 credit: giphy
New research shows that getting deep sleep can help prevent Alzheimer's disease. 
Alzheimer's disease is caused by amyloids and tau tissue that build up on brain tissue where they should not be. This research shows that deep sleep prevents this from happening. 
Keyword here "deep" sleep. Not cat naps. The body temperature should drop and the brain should produce slow, rhythmic electrical waves for this cleansing sleep to happen. Scientists liken it to a dishwasher that runs at night, cleaning out the day's damage if there is any in order to keep the brain clean and healthy.
News By The Numbers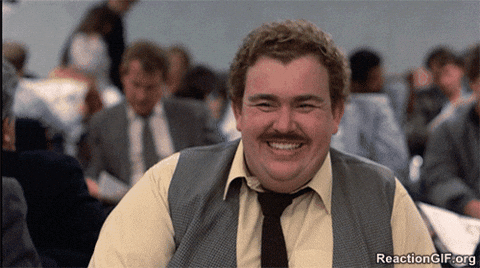 credit: giphy
$414. That is how much John Candy was reportedly paid for his cameo in the Christmas movie 'Home Alone.' He spent one day filming his part as a traveling Polka King but still was paid very little and apparently resented it. It's easily my favorite scene in the movie. 
$8 million. That is how much the Trump campaign will have to fork out if it wants to insist on a vote recount in Wisconsin. The President is behind over 20,000 votes in that state. 
$2. That is how much prison inmates were paid per hour to move the bodies of dead Covid patients into mobile morgues in El Paso, Texas. 
240 miles. That is how close the 2020 VT4 asteroid came to the earth when it zoomed by on November 13. The asteroid was between 5 and 10 meters long. 
All Rise, The Supreme Court Has Reached A Verdict
credit: ap
The Supreme Court in Pennsylvania ruled against the Trump Administration's challenge to its election procedures. 
Trump's lawyers had been challenging the results because they claimed that their overseers were not standing close enough to vote counters. In a 5-2 ruling, the court said that the administration did have all privileges allowed by the law to oversee the tabulations. The Chief Justice, a Republican, further said that the administration's suspicions of fraud are invalid and that aiming to throw out votes would be disenfranchisement. He wrote that he "failed to see that there is a real issue here." 
The President fired Christopher Krebs, head of election cybersecurity on Twitter because he refused to go along with this story about voter fraud. It's almost too much cliche – when the King is displeased, heads will roll. 
Will You Be My Friend?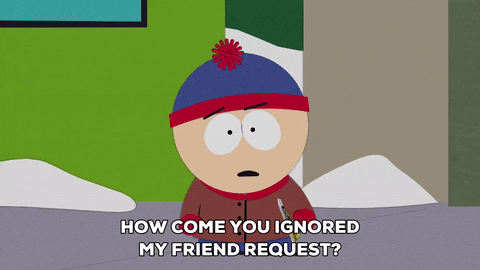 credit: giphy
New rules from the Consumer Financial Protection Bureau allow creditors to contact you on social media.
The new report says that laws about how debt collectors contact you "apply to newer communication technologies, such as email and text messages." They are also allowed to call you on the phone up to seven times per week for each debt. 
This is obviously a privacy concern. Can they meet you in your local Starbucks if you post about that daily? Can they friend request your friends and tell them you owe money? It seems for now, those things are a no. They also cannot post on your wall or at-reply you about your debt for the public to see. They can, however, private message you on your these platforms but you can still block them. 
Forget Tweets, Meet Fleets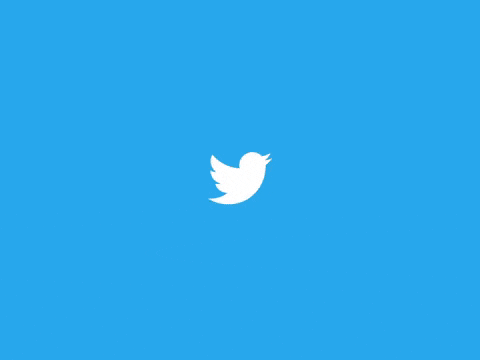 credit: Twitter
Twitter launched Fleets this week. It is a temporary sort of Tweet like an Instagram or Facebook Story. It pops up to share a tidbit of your day and then disappears. 
Get it? It's fleeting? Get it! Each Fleet disappears in 24 hours. 
Tweets cannot be liked or retweeted. Users mocked Twitter for this silly name and knock-off feature of Instagram Stories but they are still using it. 
Share The Love
Become a friend of Morning Invest by sharing this newsletter with someone you love.
When you do, we don't just give you a pat on the back and say, "Well done old sport." We give you actual rewards that'll make everyone jealous.