| TOGETHER WITH | |
| --- | --- |
Happy Wednesday.
Gen Z and Millenials are invading American Girl Cafes across the U.S. in the strangest trend we've seen lately. You can BYO doll or borrow one, and it is a cheaper nostalgia trip than Disney.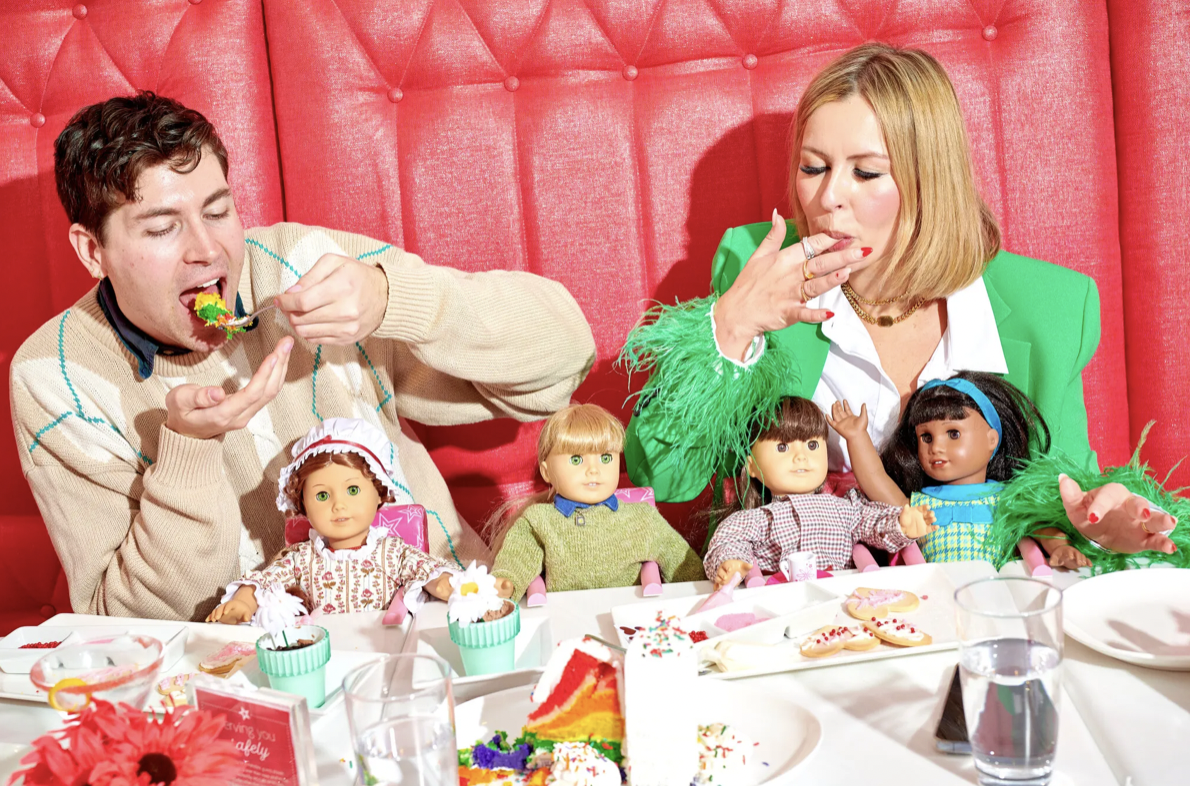 In Case You Missed It.
🇨🇴 Colombia has decriminalized abortions up until 24 weeks of gestation, following Mexico and Argentina in what could be the start of a major shift for Latin America.
📲 Truth Social, former President Trump's social media platform, is now an official thing, complete with "Truths" (tweets) and "Re-truths" (retweets), lots of bug reports, and the promise of looser content moderation. However, users are not allowed to "disparage, tarnish or otherwise harm" the backers of the site. So free speech as long as you don't criticize the owners.
🚨 The three white men who murdered Ahmaud Arbery in Georgia in 2020 were convicted of a federal hate crime. Evidence showed they targeted Arbery because he was Black.
🚛 U.S. truckers are taking a cue from Canada with their own "People's Convoy" starting today in California headed to D.C.
Covid Update 😷 :
Royal Caribbean, Carnival Cruise Lines, and Norwegian Cruise Line all plan to drop their mask mandates for travelers in the coming week.
Hong Kong announced plans to test its entire population of 7.5 million people three times in March. We're gonna need a bigger swab.
Fox News anchor Neil Cavuto once again expressed his faith in Covid vaccines after he revealed he had been hospitalized for weeks with his second case. Cavuto didn't beat around the bush: "Let me be clear: Doctors say had I not been vaccinated at all, I wouldn't be here." Cavuto has also battled multiple sclerosis for decades.
| | | | |
| --- | --- | --- | --- |
| | Bitcoin | $38,116.40 | |
| | | | |
| --- | --- | --- | --- |
| | Ethereum | $2,669.28 | |
| | | | |
| --- | --- | --- | --- |
| | Cardano | $0.912 | |
| | | | |
| --- | --- | --- | --- |
| | Dow | 33,596.61 | |
| | | | |
| --- | --- | --- | --- |
| | S&P | 4,304.76 | |
| | | | |
| --- | --- | --- | --- |
| | Nasdaq | 13,381.52 | |
*Stock data as of market close, cryptocurrency data as of 5:00 am ET.
Markets: Calm across the markets is not in the cards right now. The S&P 500 more than 10% from recent highs after the US declared that Russia's recent moves into Ukraine amounted to "the beginning of an invasion."
Today's Live Show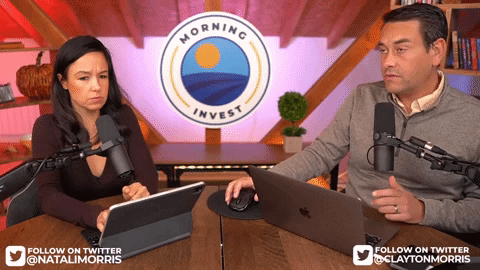 JOIN US LIVE AT 9AM EASTERN TIME
All eyes on Ukraine and Russia as sanctions and war ships start flying into high gear. We're going to cover this story from multiple angles. Join us at 9AM Eastern right here.
Lead: All Eyes on Russia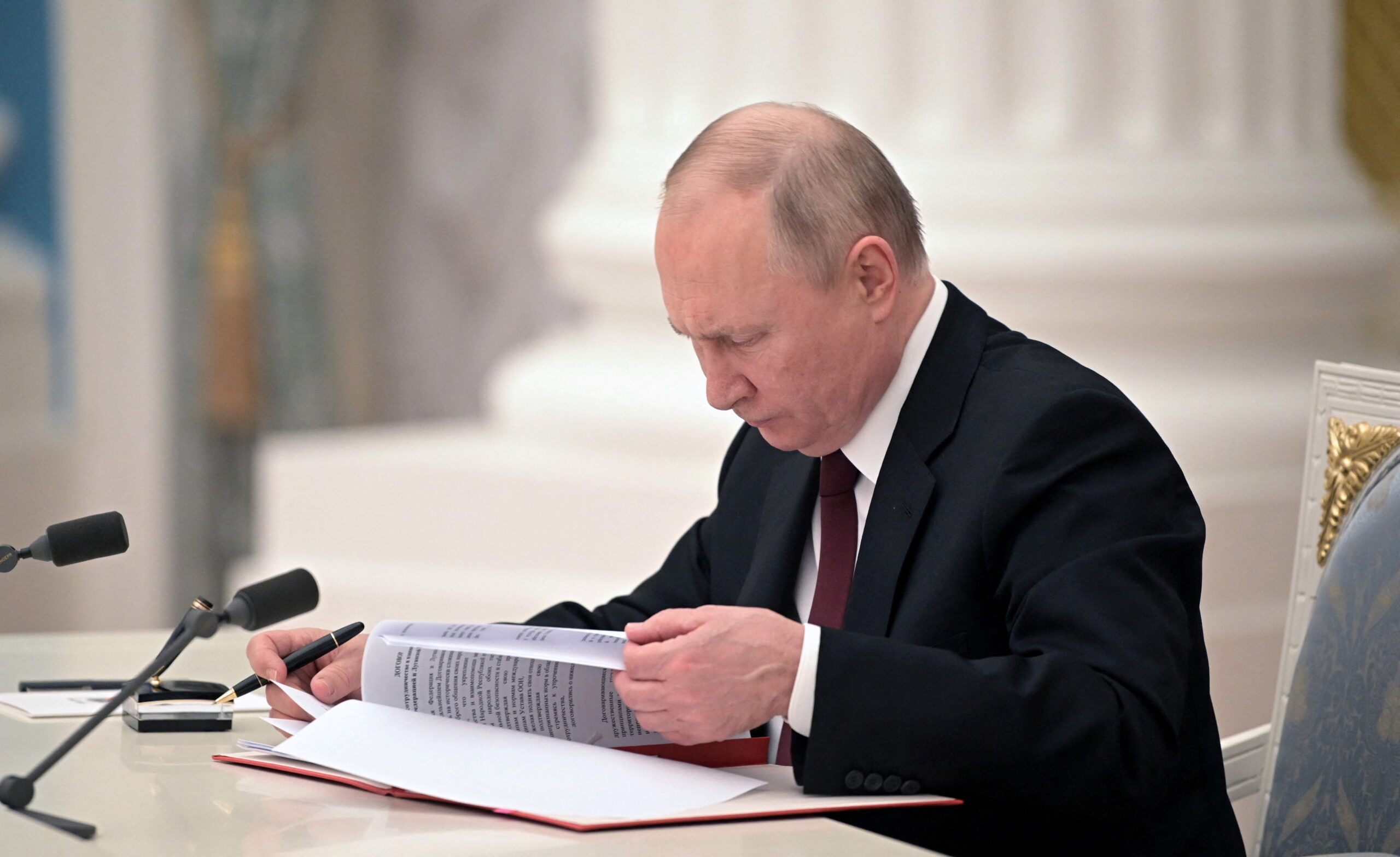 credit: getty
Russia refuses to let us lead with anything else, so here are some updates.
Russia Moves In
On Monday, Putin recognized Donetsk and Luhansk as independent republics. Ukraine still controls most of those regions, but shortly after Putin's announcement, Russian forces moved into the sections controlled by separatists in what President Biden called "the beginning of a Russian invasion." There are no borderlines for the separatist areas and Russia does not seem to be great at coloring inside the lines, so this definitely does seem like the beginning.
Ukraine Response
Ukrainian president Volodymyr Zelenskiy responded to Russia's invasion by stating that Ukraine is "not afraid of anyone or anything." Well, the rest of us are, but good for Ukraine.
Heavy Sanctions
Germany finally spoke up! The country halted Nord Stream 2, the 750-mile gas pipeline connecting Russia and Germany. The pipeline is just waiting on certification from Germany, so they're holding all the marbles on that one. It's gas Germany needs, so this is a pretty big sacrifice.
President Biden laid out the "first tranche" of sanctions, including cutting off Western financing and blocking two big Russian banks. He promises more to come if Russia doesn't turn back now.
Britain is sanctioning five banks and three Russian billionaires.
More support
President Biden authorized sending additional military support and equipment to Europe to help strengthen Baltic allies in Estonia, Latvia and Lithuania.
Trump
Former President Donald Trump praised Russian President Vladimir Putin's move into Ukraine. "I went in yesterday, and there was a television screen, and I said, 'This is genius,'" Trump told radio host Buck Sexton in an interview on Tuesday.
No Data For You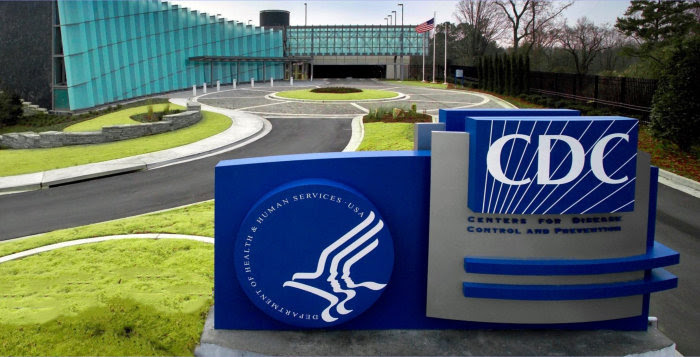 credit: reuters
The U.S. CDC has been very withholding when it comes to Covid data.
The New York Times reports that the agency has only released a "tiny fraction of the data it has collected" during the pandemic.
Missing information includes hospitalization data broken down by age, race, and vaccination status as well as data on the effectiveness of boosters for people ages 18-49. On top of that, wastewater data that can help experts identify new variants and case surges was posted for the first time earlier this month even though many states started tracking it in fall 2020.
The CDC blamed outdated technology and resources, but they also admitted they were worried the data would be misinterpreted and lead to vaccine hesitancy and unfounded fears.
LEAD TO???????
The concern that information can be misinterpreted is valid, but it's not up to a government agency to hide data from the American people. Especially when it's data they don't like. Information is power and arming people with the data they need to more accurately navigate this crisis should outweigh those concerns, right? It's not like keeping the information quiet has prevented misinformation, hesitancy, or terror. And this news doesn't help in that respect either.
Sponsor: Outlet Finance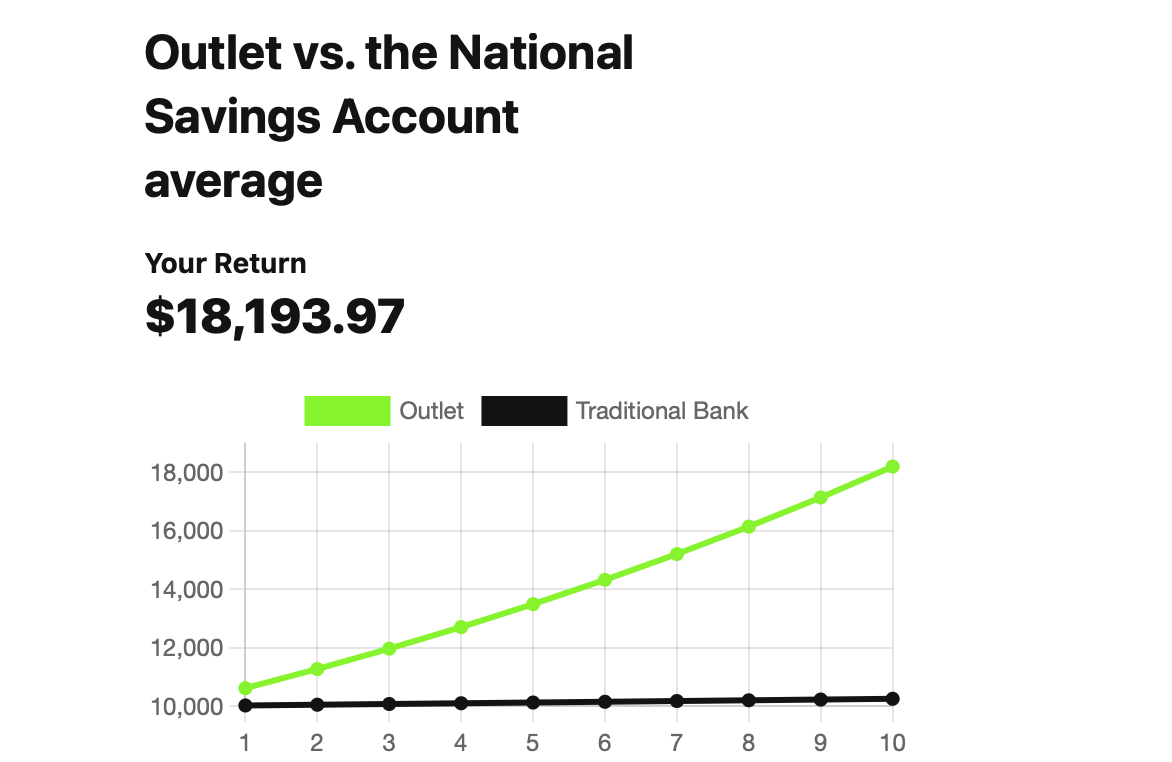 Outlet has an amazing savings account alternative with a 9% interest rate right now! Yes you read that correctly, 9%! Outlet is unique because your savings are backed by Ethereum, a cryptocurrency that trades at a much higher rate than anything you'd get in a local bank.
And the best part is you'll get free money in your account if you sign up for free right here with our special link. You can open an account with any amount of money you want. I started mine for only $100.
To take advantage of this amazing interest rate and get free money deposited in your account, sign up here for Outlet.
America's Drug Crisis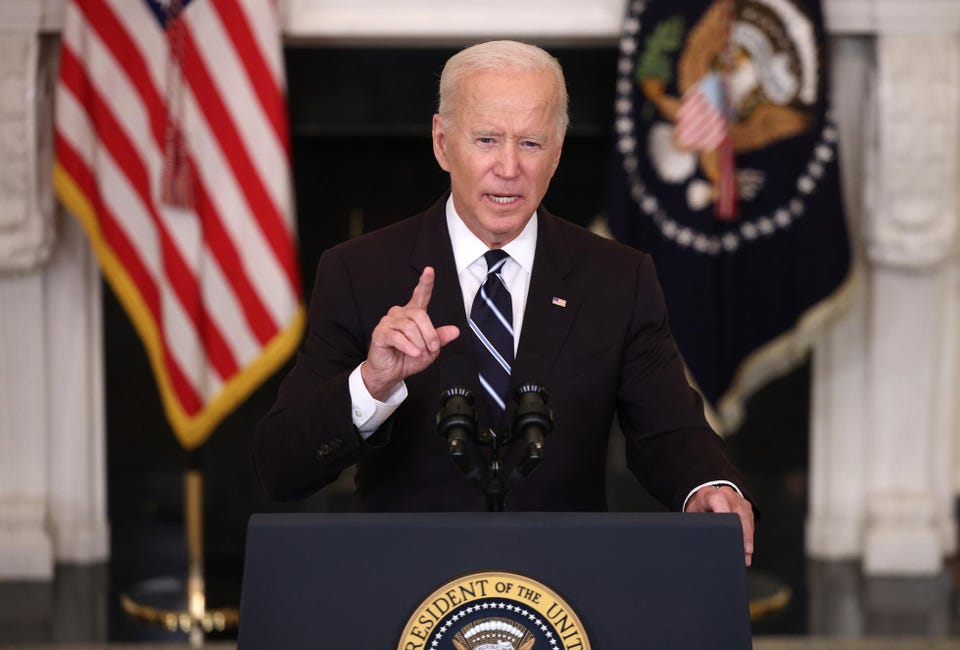 credit: getty
Drugs are killing more people than ever in the U.S., and the Biden Administration wants that to stop.
From 2020 to 2021, 100,000 U.S. citizens died from drug overdoses, setting a new record. To keep that from increasing more, the Department of Health and Human Services offers a $30 million grant to non-profits focused on reducing the harm caused by drugs. The grant will fund harm reduction measures like clean syringes, HIV testing kits, and safe smoking kits.
Conservative pundits, media, and politicians are zeroing in on those smoking kits, including alcohol wipes, filters, and rubber mouthpieces. The government initially agreed to fund kits that included pipes, but headlines accusing Biden of giving away crack pipes made them reverse that decision.
Penalties do nothing to stop drug overdoses; addiction is a disease that does not care about what's legal. But there are things the government can do to prevent drugs from snuffing out one U.S. life every five minutes as it currently does.
A clean pipe or needle isn't an invitation to use drugs, but it could save lives.
News By The Numbers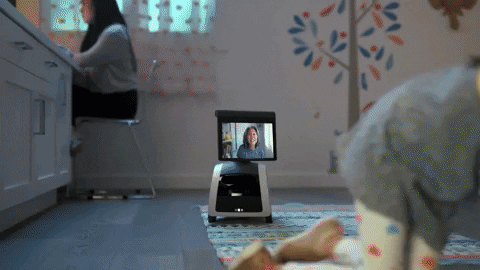 credit: amazon
$1,450. That's the price tag for Amazon's new Astro robot. It's now been spotted in actual homes being used by early adopters. In the videos posted on social media, Astro is seen bringing beers to its owner. That's an expensive waiter.
$1.86 million. That is how much money 2021 Kentucky Derby winner Medina Spirit must forfeit after being found guilty of doping. The 3-year-old colt died in December, but trainer Bob Baffert can still return the money. Plus a $7,500 fine. Plus a 90-day suspension. But yay for the new official winner, Mandaloun!
500 pounds. That is the weight of "Hank the Tank," the larger-than-average black bear that keeps breaking into homes in California.
$100 billion. That is how much money the 18,000 Credit Suisse bank accounts that were leaked held collectively. The accounts were reportedly held by money launderers, human traffickers, and dictators. The bank says that over 90% of the accounts are closed or in the process of closing.
What's Trending?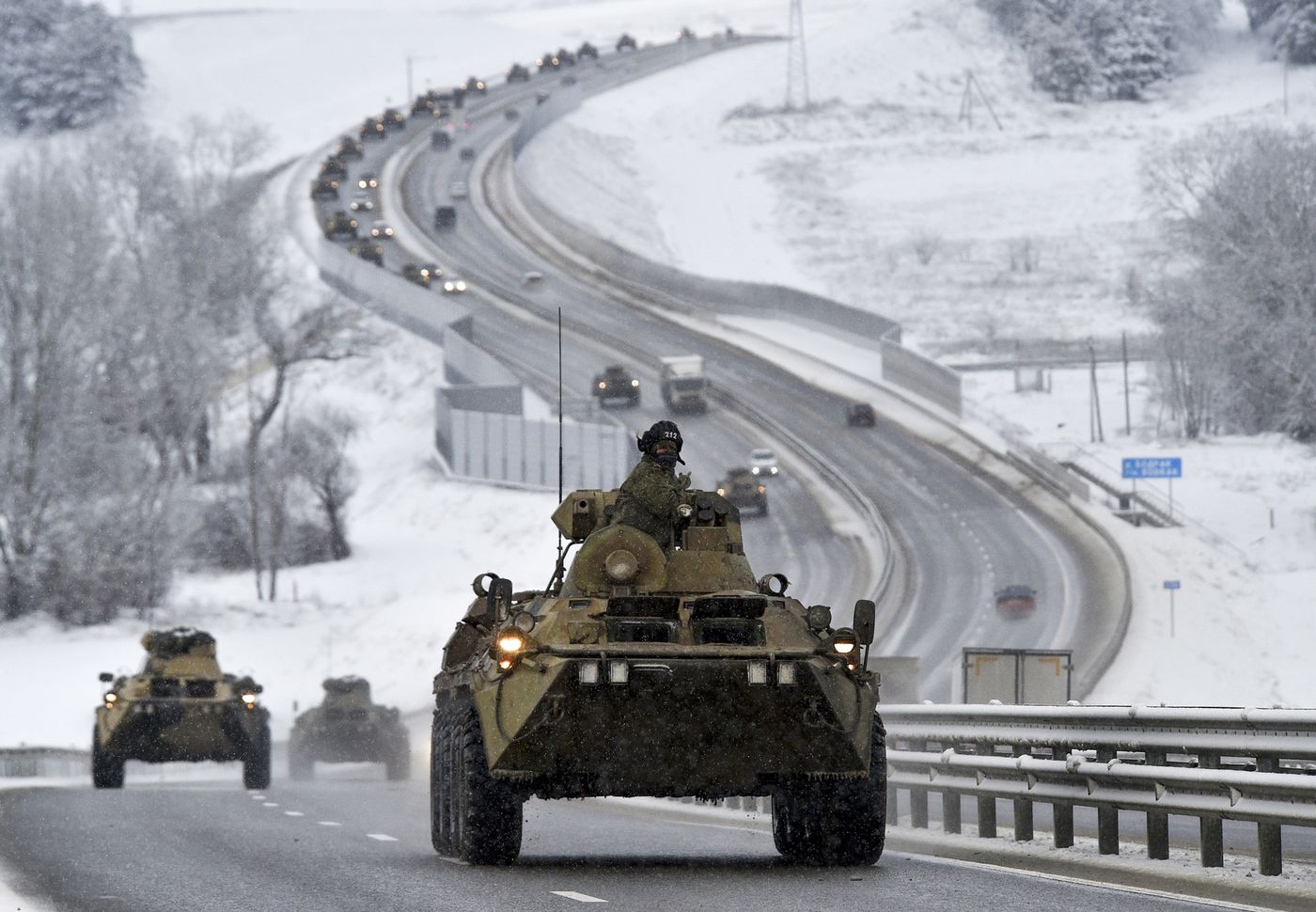 credit: getty
Ukraine is trending. Obviously.
Aaron Rodgers is trending because of a vague Instagram post that has people wondering if this is it for the NFL quarterback.
Slack is trending because many users experienced outages Tuesday. It seems to be working again, so that excuse for not joining work chats won't anymore.
Gary Brooker is trending because the lead singer of English band Procol Harum died at age 76.
What Happens When We Die?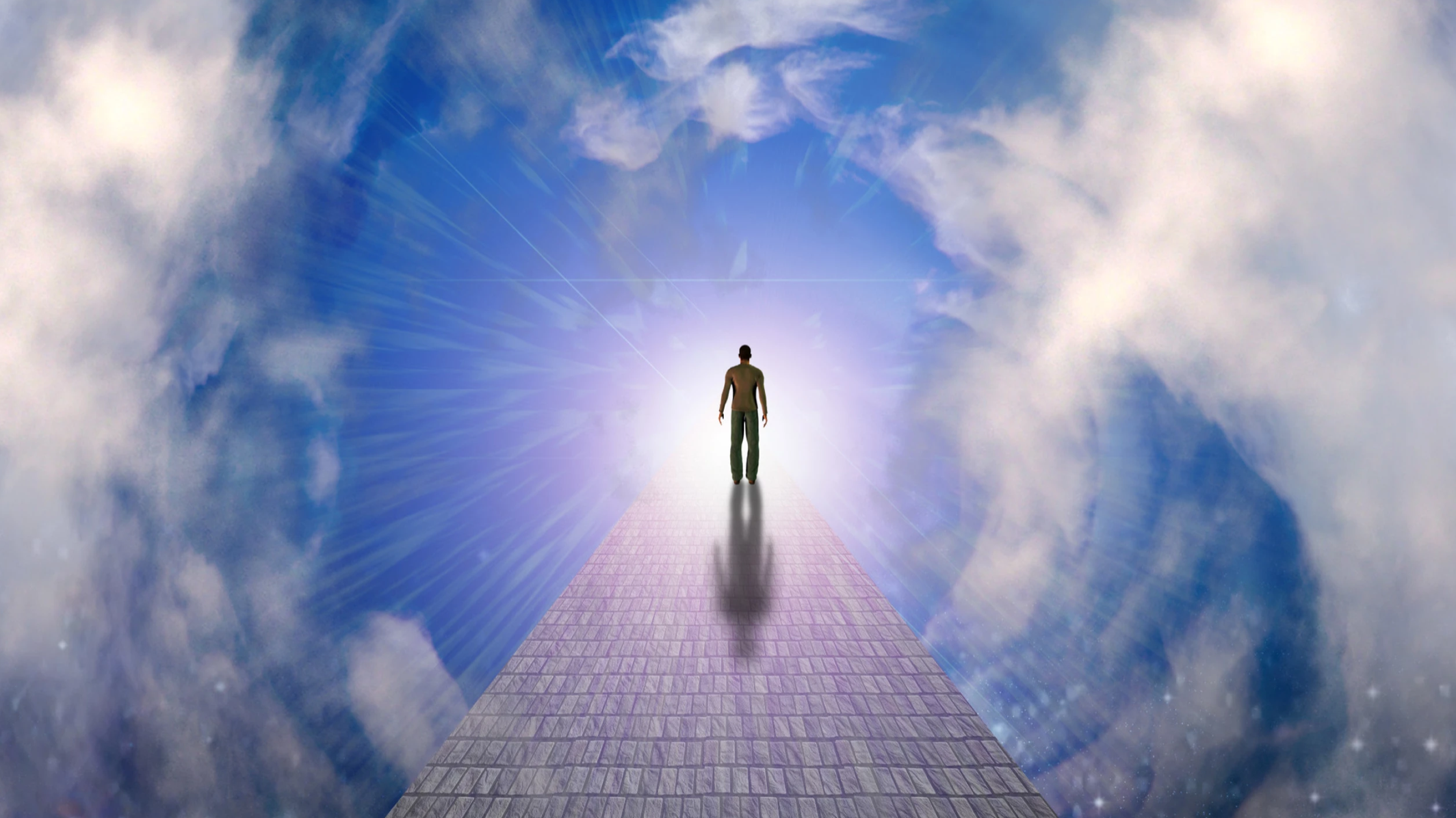 credit: depositphotos
Scientists recorded the brain activity of a dying person for the first time. They found that even after a person dies, their brain activity continues in a dream or memory-like state, lending credence to the saying "my life flashed before my eyes."
This is something that is hard to study since dying people are not usually in laboratories studying their brains at the time of death. But an 87-year-old woman was being monitored for seizures when she died of a heart attack. The doctors left the recording equipment going for 15 minutes after her death and found that gamma oscillations increased after she died.
Gamma waves are the fastest brain waves. They are associated with high levels of thought and cognition. Does this mean that a person's consciousness continues after death? Does this mean that a person's life does in fact flash before their eyes as they die?
It was inconclusive since this was only one case study and obviously it cannot be replicated. But interesting!
Share The Love
Become a friend of Morning Invest by sharing this newsletter with someone you love.
When you do, we don't just give you a pat on the back and say, "Well done old sport." We give you actual rewards that'll make everyone jealous.