| TOGETHER WITH | |
| --- | --- |
Happy Monday. People in Wales got an angry squirrel for Christmas. The gray squirrel injured 18 people in two days. So maybe it's time to stop complaining about my undercooked Christmas muffins, OKAY?!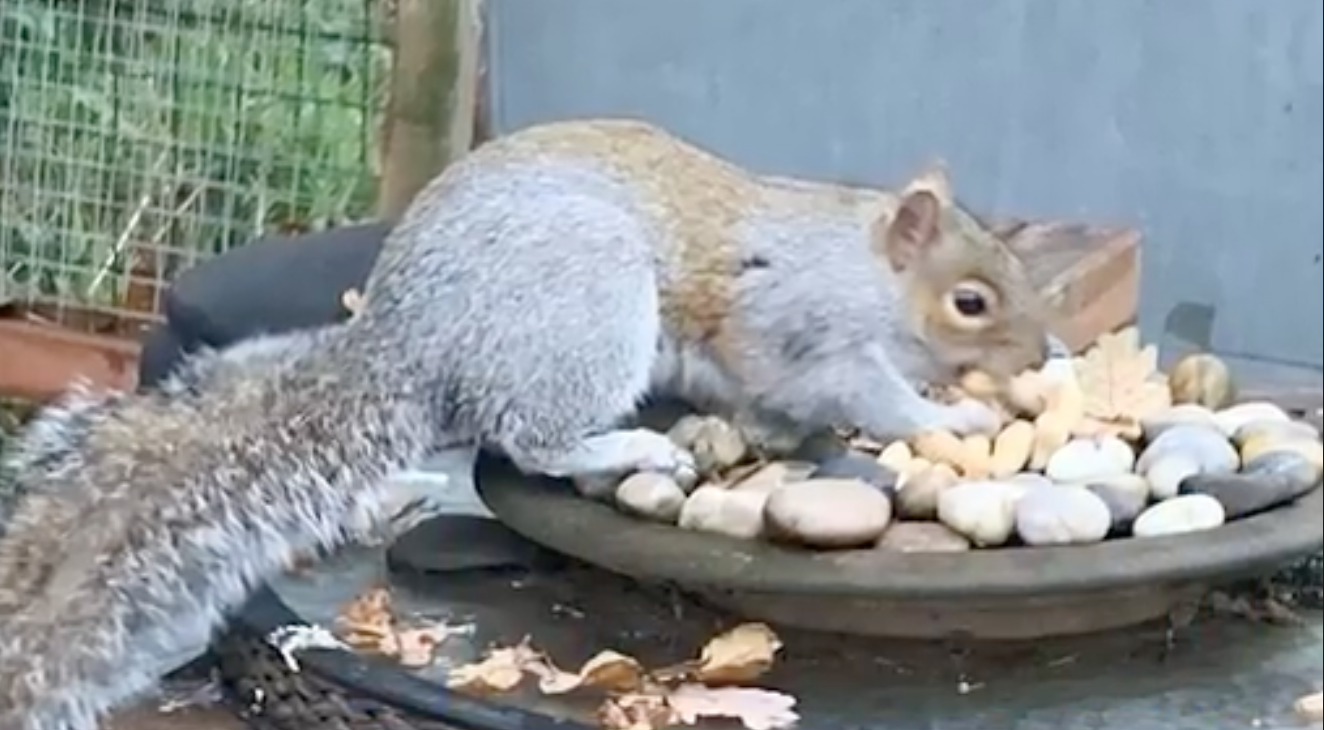 the squirrel in question credit: nypost
In Case You Missed It.
⚖️ A New York jury found Ghislaine Maxwell guilty on five of six counts for helping Jeffrey Epstein sex traffic minors.
💉 The flu is BACK. After taking a year off, it looks like this season is going to be typically brutal, with two child deaths already recorded.
🇮🇱 Israeli Defense Minister Benny Gantz met with Palestinian President Mahmoud Abbas in Israel Tuesday, agreeing to "confidence-building measures" to reduce tensions in the West Bank. This was followed Wednesday by the first exchange of fire on the Gaza Strip in months.
🇦🇫 The U.S. named Rina Amiri special envoy to help fight for Afghan women. The Taliban recently banned women from traveling long distances without a male escort, adding a little more to fight.
🎆 New York Mayor Eric Adams was sworn in seven minutes after midnight January 1 in Times Square, because he's the New Yorkiest mayor to ever New York.
💨 A rare winter wildfire in the suburbs between Denver and Boulder, Colorado, destroyed almost 1,000 homes and buildings. There have been no deaths reported, but two people are still missing.
📺 After a few days off for Clayton's New Year's Eve birthday and the new year festivities, Morning Invest is back at 9AM Eastern. We hope you'll join us right here.
Coronavirus Update: 😷 Total confirmed U.S. cases as of 2:15 pm ET on Sunday: 54,968,925 — Total deaths: 825,982
| | | | |
| --- | --- | --- | --- |
| | Bitcoin | $47,279.89 | |
| | | | |
| --- | --- | --- | --- |
| | Ethereum | $3,829.94 | |
| | | | |
| --- | --- | --- | --- |
| | Cardano | $1.37 | |
| | | | |
| --- | --- | --- | --- |
| | Dow | 36,338.30 | |
| | | | |
| --- | --- | --- | --- |
| | S&P | 4,766.18 | |
| | | | |
| --- | --- | --- | --- |
| | Nasdaq | 15,644.97 | |
*Stock data as of market close, cryptocurrency data as of 5:00am ET.
Markets: The three major equity indexes begin 2022 near record highs after closing out their best year ever and the highest since 1999. Tesla is up 7% in the pre-market on record sales numbers.
The Lead: Covid Update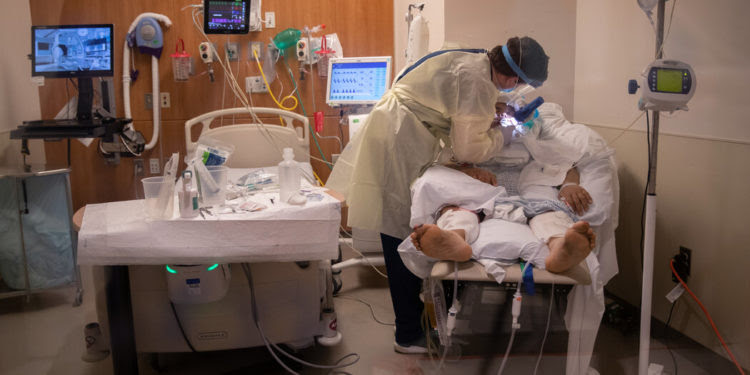 credit: ap
There is a lot we still don't know about Covid and the omicron variant, because we're still supremely in it. But since it's all some of us can think about, here are a few things we know right now:
Omicron has been shown to be more transmissible than any other variant, but people who are vaccinated tend to experience mild to no symptoms. That is even more true for people who have gotten booster shots.
Those vaccinated people can still spread the super-spreadable omicron.
And yet, the U.S. CDC says adults only have to isolate for five days after testing positive if they don't have symptoms or if their symptoms are "resolving." This, after staffing shortages have rocked the nation's economy.
CDC Director Rochelle Walensky said the agency is recommending decreased isolation time because science shows that about 85-90% of viral transmission happens in the first five days. Also, no one is isolating and they want people to. ALSO also, see above re: staffing shortages.
The incubation period seems to be shorter for omicron, with infected people showing symptoms in three days or less.
Symptoms of omicron include congestion/runny nose, cough, and fatigue, but it seems like taste and smell aren't affected.
Research from South Africa, England, and Scotland show that omicron may be milder than previous variants.
In fact, a British report shows that hospitalization is about half as likely with an omicron infection than delta.
An additional study from South Africa found that omicron infection protects against delta and could displace delta. That means the future of this pandemic could mean we all catch the Bud Light version of Covid, and this is the first time I want that.
A few kid-specific facts for worried parents like me:
Everyone is stressing the need for vaccination, boosters, physical distancting, outdoor activities, and continued wearing of well-fitting masks. Even if omicron ends up being the Bud Light Covid, people are dying in record numbers, so this is advice we will definitely follow.
Spoiled Rotten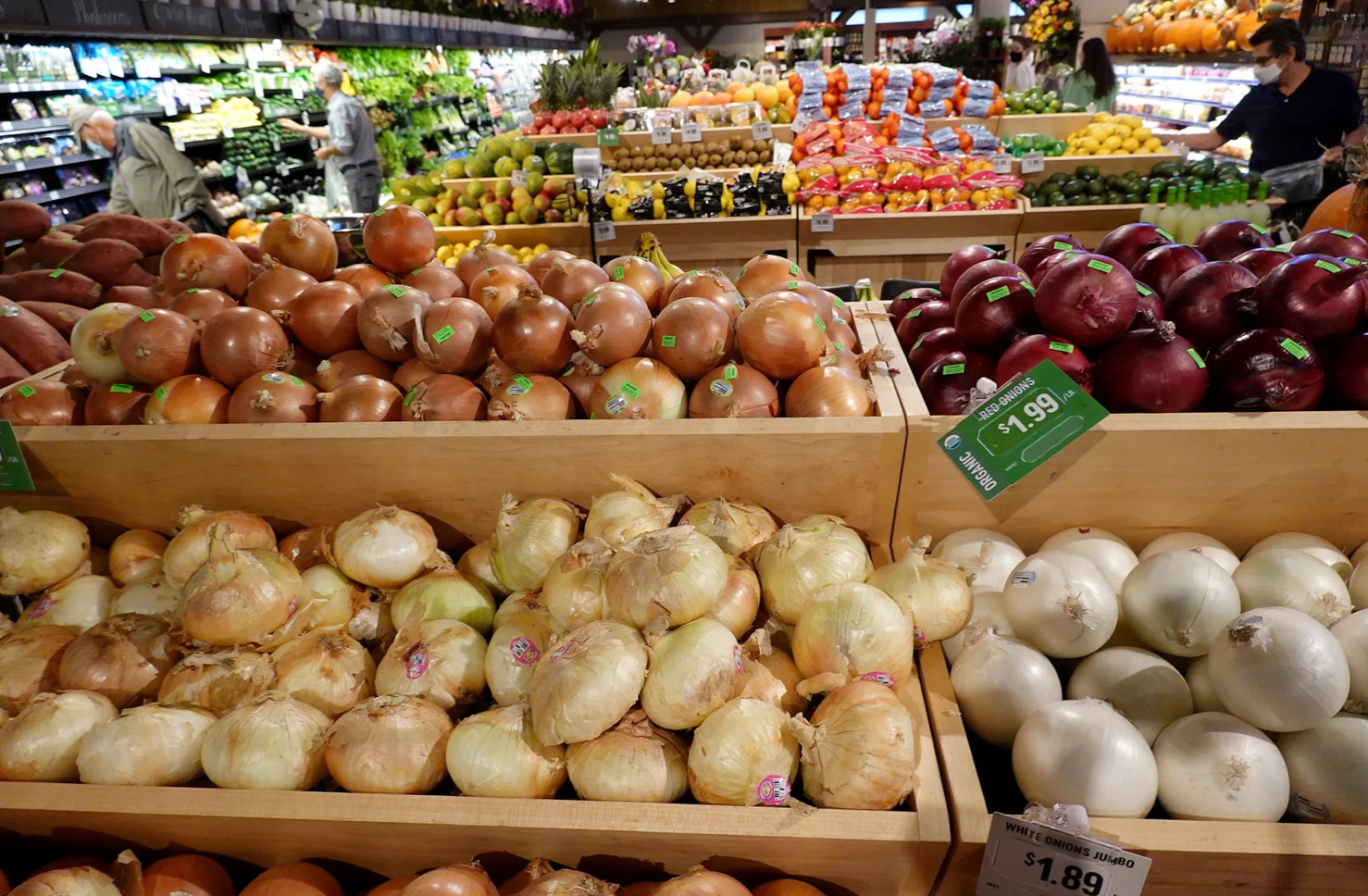 credit: getty
U.S. Department of Agriculture food recalls are way down and no one knows why.
In 2019, the USDA, which monitors meat, poultry, and egg products in the country, issued 126 food recalls. That went down to 32 recalls in 2020 and 47 in 2021.
No one really knows why people are hearing less from the USDA right now, but here are a few possibilities:
Food is getting safer – Experts told NPR that there has been "no discernible spike in the number of cases of foodborne illnesses," so maybe the decrease in recalls is actually a good sign.
Covid – Our least favorite/favorite scapegoat of the 2020s, Covid is responsible for a decrease in inspections as well as a decrease in reporting from producers and consumers. The virus also led to shutdowns, both at processing plants and restaurants, which shifted the entire food industry. This could have led to safer food or to more confusion that made monitoring tricky.
Foodborne illness is so 2019 – The CDC shows that pathogens transmitted through food dropped 29% from 2019 to 2020. The agency only tracks 15% of the U.S. population and who knows how many of them braved Covid to go to the hospital and get counted, but that's still a significant drop. Maybe those pathogens ran screaming from SARS-CoV-2 like we did.
The Food and Drug Administration, which is responsible for most other foods in the U.S., did not see a similar decrease in recalls, so that adds more confusion into the mix.
I'm still going to assume the food I get from grocery stores is safe, because that's the only way to live. But this is definitely a question mark I hope more people look into.
Start A Business This Year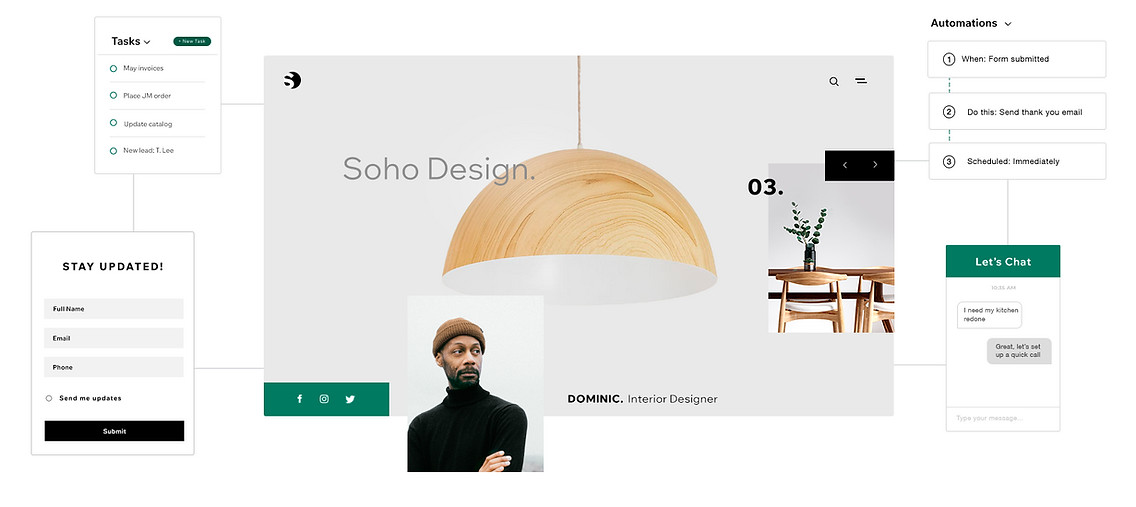 This year is the perfect year to build a business website. And that's exactly where Wix comes in.
It offers a complete business solution with all the features you need to create, manage and grow online.

You can build your website exactly the way you want with thousands of design features that have been created with your needs in mind.

Wix has strong infrastructure in place, providing you with reliable hosting and fast loading times. Meaning? As a user, you'll have faster performing websites for your customers anywhere in the world.
And to top it all off, you get marketing and business tools built-in to your website dashboard making it even easier for you to reach the right audiences. So head over to wix.com and join millions of people growing their business online, today.
Is The Climate Doomed?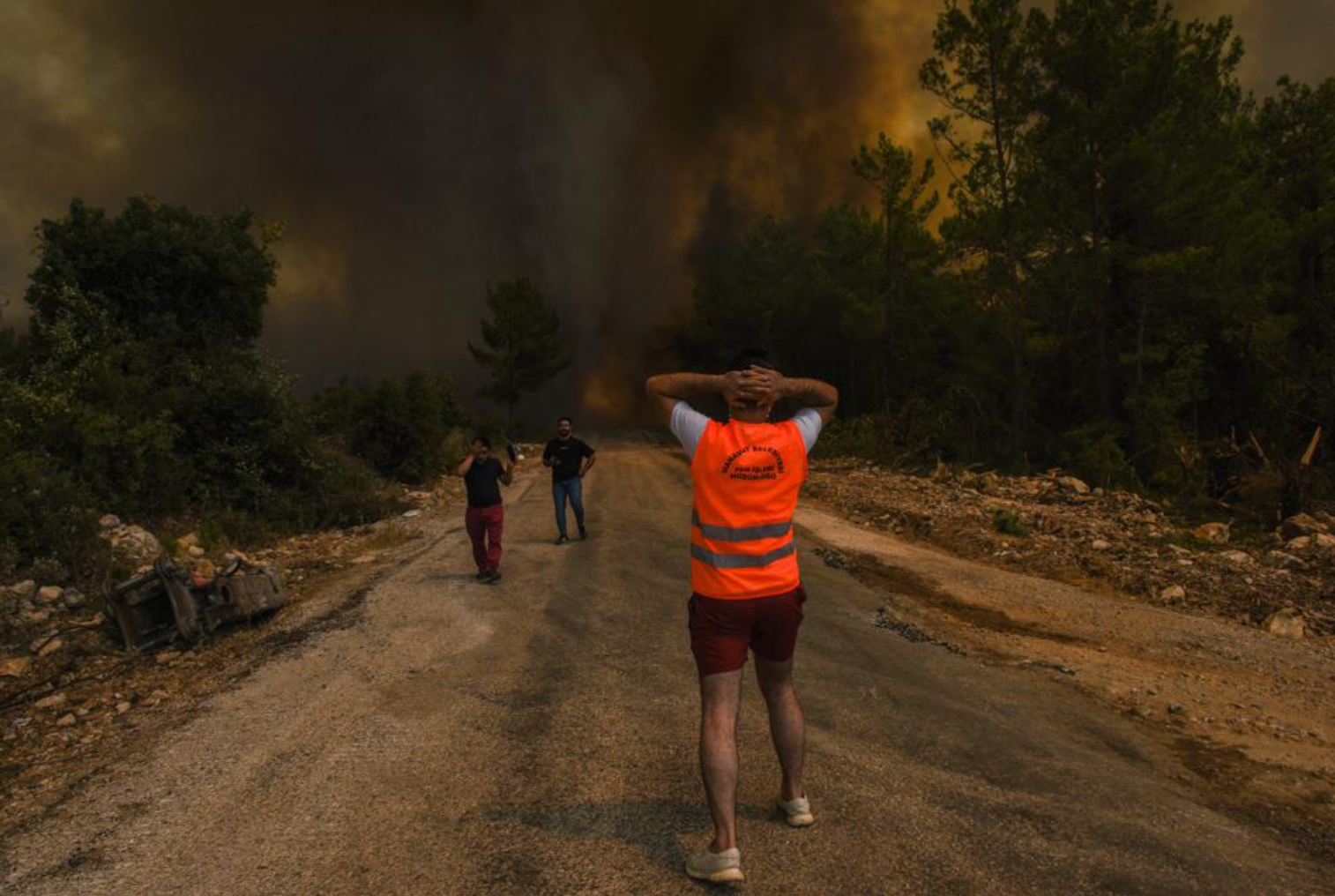 credit: getty
18-year-old climate activist Greta Thunberg wants us all to know we're doomed.
According to Thunberg in a Washington Post interview, we should have started rolling back our emissions (aka caring about Earth) 30 years ago. We didn't do that, so now Thunberg says we need to "fundamentally change our societies."
When asked if she has more or less hope now than when she started this mission at 15 years old, she noted that "we have wasted several years of blah, blah, blah."
But she does have a glimmer of hope, partially because of the pandemic. Covid has "shown how fast social norms can change," she said. "If I would have gone up to someone and shaken hands with them during the worst part of the pandemic, that would have been totally unacceptable. But just before the pandemic, everyone did that. It changed, basically overnight, people's mindsets. And that just shows the possibilities."
What's Trending?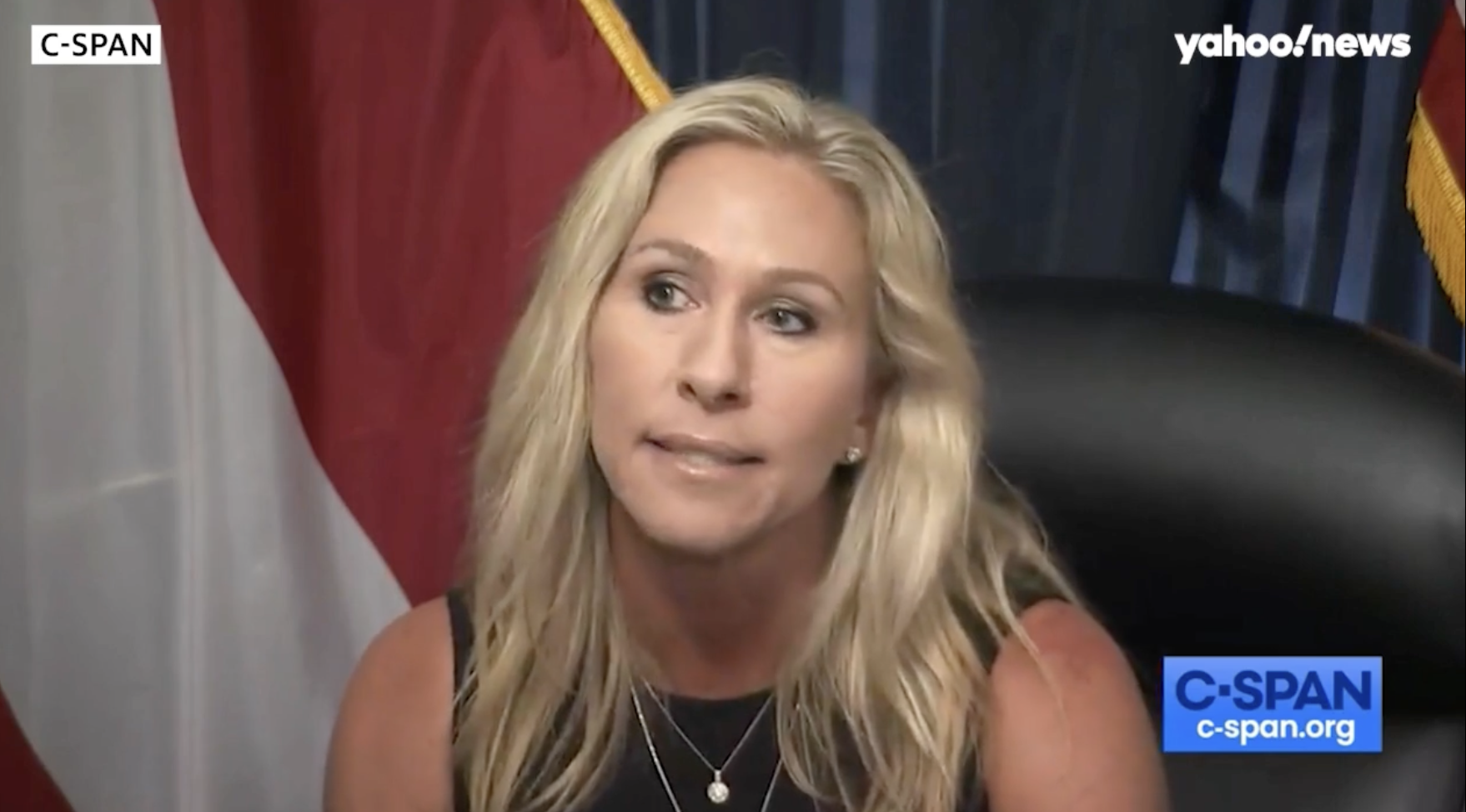 Marjorie Taylor Greene is trending because Twitter permanently suspended the U.S. representative for tweeting Covid misinformation.
First Amendment is trending because a federal judge said the U.S. Constitution's First Amendment right to free speech didn't protect four Proud Boys when they stormed the Capitol January 6. The case against them will now move forward.
Betty White is trending because the U.S. comedian gave us all one last reason to hate 2021 when she died December 31, a few weeks shy of her 100th birthday. The film celebrating her 100th will still screen January 17 (her birthday) in 900 theaters across the country.
News By The Numbers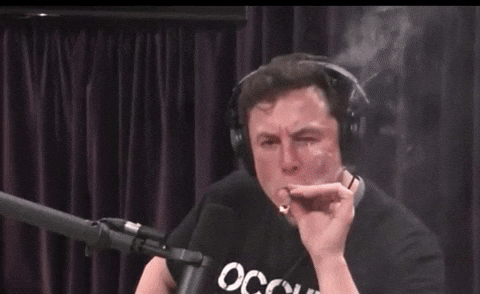 936,172. That is how many electric vehicles Tesla delivered in 2021, beating expectations and setting a record for the fourth quarter. Tesla stock is up 7% in pre-market trading this morning.
$210 billion. That is how much money the global auto industry lost in 2021 because of the semiconductor chip shortage. But things might be looking up in 2022, both for the industry and for anyone who needs a car.
4,715. That is how many flights were canceled worldwide Saturday, finishing off a holiday break full of travel headaches caused by Covid and the climate crisis. Oh! Sorry. We mean "bad weather."
$100,000+. That is how much money U.S. Representatives Marjorie Taylor Greene and Andrew Clyde owe in fines for defying the mask order on the House floor.
$180,000. That is how much Apple is offering some of its top engineers in stock to convince them not to leave for Meta (Facebook) or other competitors.
91. That is how many U.S. cruise ships are currently under investigation or observation for spreading omicron. The CDC wants people to stop their cruising NOW.
$175 million. That is how much money a UK bank accidentally paid out to customers on Christmas Day. No one was THAT good last year.
What Got Stuck?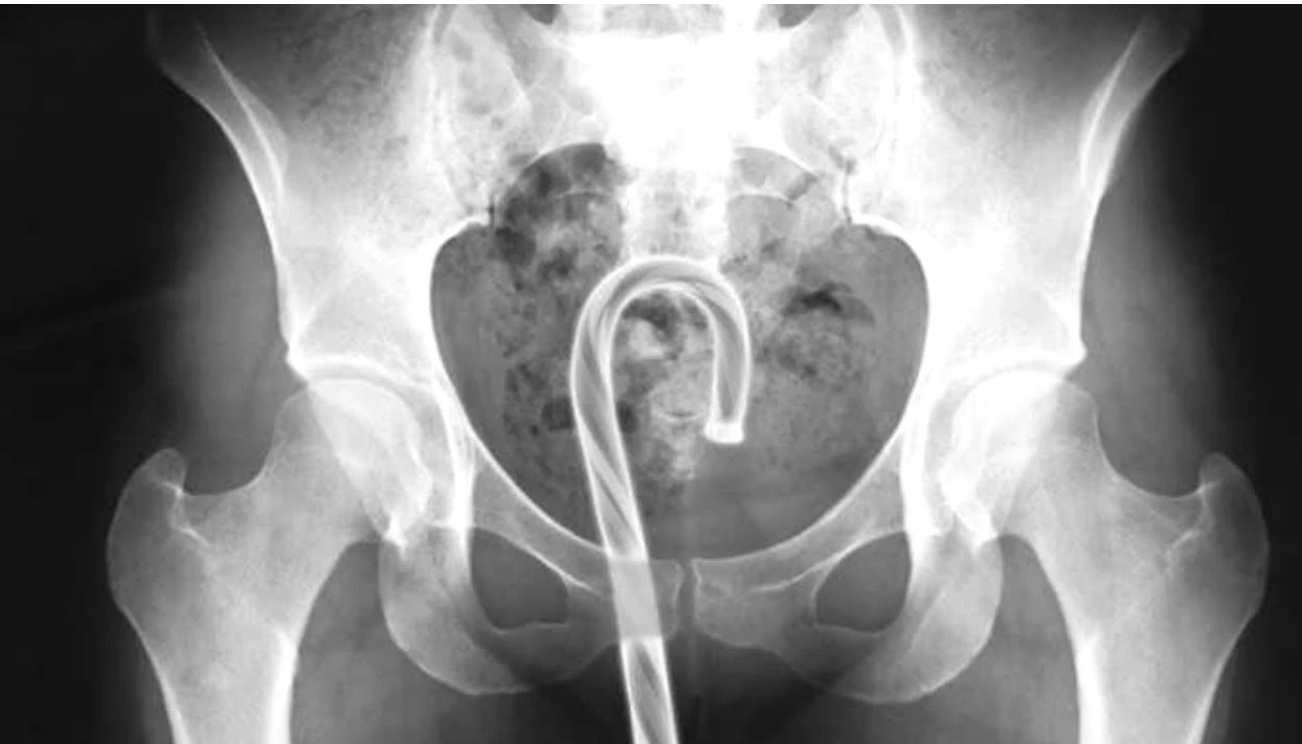 credit: defector
People stick weird things in their orifices every year. But in a pandemic year? They've got nothing to do but stick things in holes.
Here are some 2021 gems from the U.S., with direct quotes from patient records:
"WAS AT SCHOOL TODAY WHEN SHE HAD A PENCIL IN HER LEFT EAR AND BROKE THE ERASER OFF INSIDE OF HER EAR. PATIENT ALSO HAD ANOTHER ERASER PLACED IN THE RIGHT EAR THREE DAYS AGO."
"PLAYING WITH TOY WRESTLER AND TOOK OUT SMALL BATTERY AND WAS PRETENDING IT WAS AN EARRING AT WHICH POINT IT FELL INTO HIS EAR CANAL"
"WAS TIRED OF HEARING HER MOTHER YELL AT HER SO SHE DECIDED TO PUT SOME STICKERS IN BOTH EARS"
"INHALED A SEWING NEEDLE IN A PLASTIC TUBE WITH A STRING ATTACHED WHEN TRYING TO USE IT AS A BLOWDART"
"WAS HOLDING PILL IN ONE HAND & HIS EAR BUD IN THE OTHER HAND, GOT DISTRACTED & TOOK THE EAR BUD INSTEAD"
Nose holes were home to "toy pill that expands into sponge dinosaur," "the number 8 button from the TV remote," and more. And rectum objects included Axe body spray, magic dice, and puzzle pieces.
Today's Live Show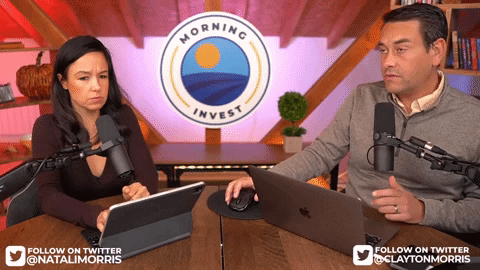 JOIN US FOR MORNING INVEST LIVE AT 9AM EASTERN
We're back today and I'll hope you'll join us on today's live morning show. We'll be analyzing the messy messaging on Covid from the White House. Was Twitter right to ban Marjorie Taylor Green? All that and more on today's show. Click here to RSVP and I'll see you at 9 AM Eastern.
Share The Love
Become a friend of Morning Invest by sharing this newsletter with someone you love.
When you do, we don't just give you a pat on the back and say, "Well done old sport." We give you actual rewards that'll make everyone jealous.