| TOGETHER WITH | |
| --- | --- |
Good Morning. Been making the mistake of staying up too late watching Yellowstone with Kevin Costner. If there are any typos I blame that damn John Dutton and his ranch hands.
CONFIRMING LOAN

Program

Rate

Change

APR

Change

30 year
3.07

%

0.00%
3.13

%

0.01%

15 year
2.65

%

0.05%

2.75

%

0.07%
In Case You Missed It
Coronavirus Update: Total confirmed U.S. cases as of 10 p.m EST: 6,975,980 — Total deaths: 202,738 — Total recoveries: 2,710,183
Cases are surging again in 22 states.
In Today's Newsletter:
Democrats try for another stimulus
Amazon's new drone home security system
Walmart's new clothing line
Deja Vu: Democrats Try For Another Stimulus
credit: reuters
Democrats are ready to try again with a stimulus package. If at first you don't succeed…
The new proposal has a price tag of $2.4 trillion and will include additional money for unemployment payments, small business loans, and aid for the airlines who have announced mass layoffs if the government cannot help.
Democrats will not waste their time voting in the House only to get shot down in the Senate again. Instead, they are working directly with Treasury Secretary Steven Mnuchin to get a sense of what he and the Senate will sign off on before committing it to paper and a vote. So for now, they are talking. There is no word on when they will actually produce a written proposal.
Sponsor: Morris Invest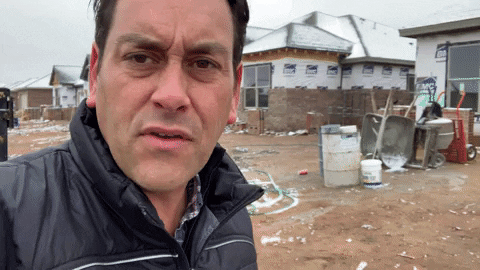 We all know real estate investing is the number one way to build wealth but many people don't know how to get started. Enter Morris Invest, a full-service real estate investing team. After you book a 30-minute call with Morris Invest they'll build a customized approach to buying your first rental property. And before you ask, yes they have financing built right in.
You can even use part of your IRA or 401K plan to use as a downpayment. There are endless ways to get started.
Imagine creating monthly cash flow from a new construction rental property. You can because the tenants are already living in the property and fully managed by their great property management teams. Visit their website today and see what Morris Invest can do for you. They've got a great video on the front page too!
Google: How Can I Stay Home and Still Make Money?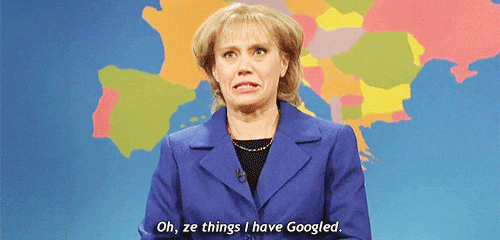 credit: giphy
Google says that it is planning a hybrid model of home and office work for employees. The company surveyed employees and found that 62% want to return to the office eventually but not five days per week.
Recall that Google was famous for being the first company to provide free lunches by fancy chefs, espresso bars, and snack food for all employees so that they would stay longer and collaborate with one another. Surely employees miss eating these lunches with coworkers sans children, but they don't want to commit to this every day. Understandable.
News By The Numbers
credit: business insider
$350,000. That is the price tag of a Sentry Civilian, a bulletproof military-grade SUV complete with bullet-resistant glass and an armored passenger compartment. It's a bit overkill for carpool pickup.
$1,000. That is how much Qantas Airlines sold bar carts from 747 airplanes that they were taking out of service. They sold them packed with snacks and drinks, including 160 mini wine bottles and two bottles of champagne. They sold out immediately.
72%. That is the percentage of meat-eaters that have chosen to buy the popular veggie burger Impossible Burger instead of a beef one. Given that meat plants have had mass COVID breakouts, and meat prices have surged and dropped all year, some families have decided that meat-free options might be safer for now.
Walmart Gets Fashionable
credit: walmart.com
Walmart is launching its own clothing brand. Didn't they already have one?
Apparently, they did not. Their new fashion line is called Free Assembly, and it has 55 pieces that range in price from $9 to $45.
We wondered if this was a political statement using the word Assembly, but further investigation shows this is not patriotic-themed clothing. The clothes are meant to be layered or assembled together. The collection is heavy on the denim, and the product descriptions say that the company is committed to sustainability, but they don't say how.
Break Into My House, Get a Drone In Your Face
credit: ring
Sometimes a camera bolted to the wall just doesn't cut it for a security alarm. That's why there is now Ring Always Home Cam with a remote-controlled drone to fly around your house and see what shenanigans are afoot.
If the Ring gets an alert that someone has entered the premises, it launches a drone that streams footage of what it sees to your mobile device so that you can see if there really is a ne'er-do-well in your house. It is designed to be loud and intimidating so that a thief gets scared and runs away. It costs $250.
While we think this is kind of awesome, we can see why many privacy groups do not. A web-connected camera that can fly around your house? Yeah. That could go wrong.
That's not all
Ring also announced Ring Car Alarm, designed to sense bumps, break-ins, and tow-aways. When those things happen, you will get footage streamed to your phone in case someone dings you and doesn't leave a note. It will find a connection to send you these alerts through Amazon Sidewalk, the company's network designed to bring data to its devices like Echo and Ring.
The device can also sense if you are pulled over by law enforcement and start recording to document your interaction. Car Alarm launches next year and will cost $199.99.
Both products are US-only for now.
No More Spoilers
credit: getty
Maine will be the first state to use ranked voting this November. Instead of choosing one candidate, voters can now rank candidates by preference, first to last.
How it works
In this system, the candidate with the highest percentage of first-place choices will win the state. If no candidate gets a majority, then the candidate with the lowest percentage is tossed out, and the votes are recounted. Then anyone who had the remaining two candidates as their second choice gets counted as a vote for that person, and the candidate with the majority of votes wins.
This creates space for third-party candidates to actually earn votes and gives voters a wider range of options. The Republican Party had challenged this system in the state's Supreme Court and lost.
Bottom line
This is a great option for people who want to vote for Independent or Green parties but get flack for "throwing away their vote." They would not be throwing away their vote if they vote their heart and rank their second choice just in case.
Share The Love and Get a Mug
Become a friend of Morning Invest by sharing this newsletter with someone you love.
When you do, we don't just give you a pat on the back and say, "Well done old sport." We give you actual rewards that'll make everyone jealous.