| TOGETHER WITH | |
| --- | --- |

Happy Wednesday. Proud to announce a few more Morning Invest designs in our store. Many of you asked for a new "come on man" design. Well it's here! Click here to check it out.
In Case You Missed It. The election is only 62 days away and everyone's taking about a 'Red Mirage.' No it's not a bad 1980's movie where the U.S.S.R. takes over the U.S.A. The 'Red Mirage' is what election experts are predicting for November 3rd. On election night, the nation might get immediate results from voters who cast their ballots in person while mail-in votes take much longer to count.
The "Red Mirage" could show an electoral map win for President Trump on Nov. 3 that will turn toward Joe Biden as more votes are counted over the next few days.
On Today's Show: Dr. Gleb Tsipursky joins us to talk about massive change unfolding for businesses. Is this the new normal? Subscribe and join us at 9AM EST right here.
Coronavirus Update: Total U.S. confirmed cases as of 3:30 a.m. ET: 6,075,652 — Total deaths: 184,689 — Total recoveries: 2,202,663
U.S. won't join WHO-led efforts to secure a coronavirus vaccine.
In Today's Newsletter:
President Trump stops evictions

People are now using jet packs

Why everyone's leaving New Jersey


| | | | |
| --- | --- | --- | --- |
| | Bitcoin | $34,157.21 | |
| | | | |
| --- | --- | --- | --- |
| | Ethereum | $2,581.81 | |
| | | | |
| --- | --- | --- | --- |
| | Cardano | $1.65 | |
| | | | |
| --- | --- | --- | --- |
| | Dow | 33,666.11 | |
| | | | |
| --- | --- | --- | --- |
| | S&P | 4,266.52 | |
| | | | |
| --- | --- | --- | --- |
| | Nasdaq | 13,881.72 | |
*Stock data as of market close, cryptocurrency data as of 5:00pm ET. Here's what these numbers mean.
Markets: There's a new meme stock in town. Clover Health, an insurance startup that went public through a SPAC created by Chamath Palihapitiya, shot up 86% after becoming the most talked-about stock on the Wall Street Bets subreddit. Bitcoin continued its tumble, falling to a three-week low.
Economy: Job openings in the US hit their highest level on record in April, while layoffs hit a record low. The accommodation and food services industry is really hurting for workers, adding 349,000 new unfilled jobs.
Infrastructure: President Biden called off infrastructure negotiations with GOP Senator Shelley Capito because they were hitting a "brick wall." Now, he'll try to nail a deal with another group of Republican lawmakers.


The Lead: Nationwide Eviction Moratorium
credit: getty images
The Trump Administration announced an eviction moratorium through the end of 2020 for any individual earning less than$99,000 and unable to pay rent. Note the word "moratorium." This only means that individual tenants cannot be evicted for non-payment for now. It does not mean that they don't have to pay. Come 2021, many of them will owe all of this rent in arrears, so let's tread lightly on what this means.
Kicking the can down the street
It does not mean free rent. It does not mean mortgages on rental properties are not due. They are. It does not mean property taxes on rental properties are not due. They are. It only means certain people will be able to stay in their homes for now.
Hopefully, you catch the drift of the virtuous circle we're trying to paint. Tenants pay rent to a landlord, which uses that cash flow to pay a mortgage and city and state taxes. The government uses that tax income to maintain the city and advocate for the tenants. If only one piece of this has been addressed, namely the rent, the other components absorb the blow and can only do so for so long. And if a tenant cannot pay the rent for now, what makes us think they'll be able to catch it all up magically in 2021 just because of a calendar change?
Treasury Secretary Steven Mnuchin said that he was "pleased" with this measure but acknowledged that it is a stop-gap and not at all meant to take the place of legislation…legislation we do not have and don't look likely to have any time soon.


Sponsor: Bank Novo
Dealing with banks can be a nightmare. That's why I've made the switch to Bank Novo and you should too. If you run a business there's no reason to add extra layers of complexity by dealing with difficult banks. Bank Novo is the simplest bank I've ever used.
No hidden fees
Simple transfers
FDIC insured
Apply in under 10 minutes
And the best part is the smart phone app. Yes I do all of my business banking right from my iPhone. In fact that's how you sign up right from their smart phone app right here.
Bank Novo saves you tons of money in fees because they don't waste money on brick and mortar banks, you know the ones with the free lolly pops in fish bowls. Yeah they don't do that. Everything is digital that means they can pass all that savings on to you.
Click here to try it today. You're going to love it.


Stimulus: States Get Their Act Together
credit: Getty
The President's executive action that gave $300 per week to unemployed Americans has left states scrambling to figure out how to pay. Now 41 states have made it clear that they can. Phew!
States had to apply for federal aid to add this to their budget if they could not foot the bill themselves. Residents have to follow along with their states' progress to see if and when aid is coming for them since the $600 per week benefits from the CARES Act ended in July. Again, this is a stop-gap measure holding the economy together by spit and glue and not a replacement for bipartisan legislation. Which we eagerly await…


News By The Numbers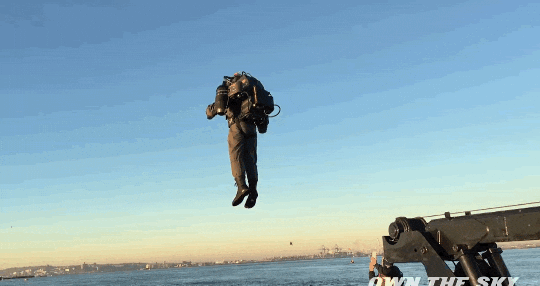 credit: giphy
3,000 feet. That was the altitude of an American Airlines flight when the pilot reported passing a "guy in a jet pack" mid air on Sunday. In the call to the tower, the pilot can be heard reporting the dare devil with amusement. "Only in LA," he says. You do know Tony Stark lives there, right?
3.5%. That is how much of the Internet was down across the globe on Sunday due to a disruption by US service provider CenturyLink. The company attributes the outage to a misconfiguration in one of its data centers.
$1.2 billion. That is how much Chicago's budget is in deficit, according to Mayer Lori Lightfoot. The mayor called this a "pandemic budget" due to a "catastrophic collapse of our local and national economy." City layoffs and tax hikes may be coming to make up for this loss as the Mayor has acknowledged that "all options are on the table."


CONFORMING LOAN

Program

Rate

Change

APR

Change

30 year
3.07

%

0.12%
3.15

%

0.12%

15 year
2.64

%

0.12%

2.78

%

0.12%


Saying Goodbye Garden State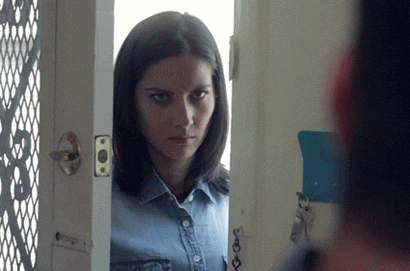 credit: Giphy
New Jersey has seen the most significant departure of residents since the pandemic, followed closely behind by New York State, according to data from United Van Lines, the moving company.
New Jersey is the densest state in the country, with more people per square mile than any other. Economists point out that the pandemic has created an aversion for highly-populated areas. Add to that, these dense states are also high-tax states, and you get a population that wonders: "If we can telecommute to work, why are we here?"
Illinois, Connecticut, and California also ranked high for population flight, with 31% of San Francisco Bay Area residents showing interest in leaving.
So where are these flee'ers going? According to the study, Vermont, Idaho, Oregon, and South Carolina have seen the most significant influx of residents.


You Can Kiss My A.C.T. Goodbye
credit: cnn
In California, a Superior Court judge has ruled that state schools cannot use the SAT or ACT test to admit students, in a significant blow for these age-old headache-inducing tests.
The court ruled that these tests deny entry to less privileged and disabled students who can not access or afford the tests. This law only applies to the University of California system, and not the California State system. Still, the UC system is the largest network of schools in the country, setting a significant new precedent. The UC system has said that they disagree with it, and they will continue to challenge the ruling. The SAT and ACT have said nothing.
Anyone who has ever taken these tests knows that they are arduous, expensive, and hardly an accurate measure of overall intelligence. Okay, that is my belief, but I stick by it.
If the bakery can only serve fruit-based cookies on Mondays and Wednesdays, and nut-based cookies two days after the fruit-based cookies, which days can they serve plain cookies?
Weekends only
Days that end in y.
What the heck is this proving about a person's ability to operate intelligently in the world???


Today's Live Show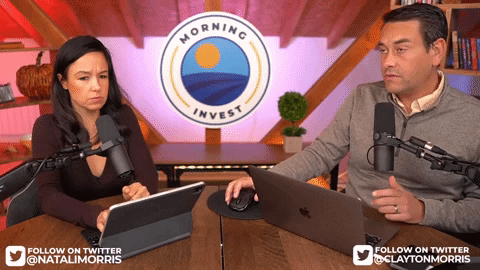 JOIN US TODAY AT 9AM EASTERN TIME
Join us on today's live morning show. Today we're looking at school closings across the country as doctors call on the CDC to "think, before they speak". All of that and more on today's show. Click here to RSVP and I'll see you at 9 AM Eastern.


Share The Love
Become a friend of Morning Invest by sharing this newsletter with someone you love.
When you do, we don't just give you a pat on the back and say, "Well done old sport." We give you actual rewards that'll make everyone jealous.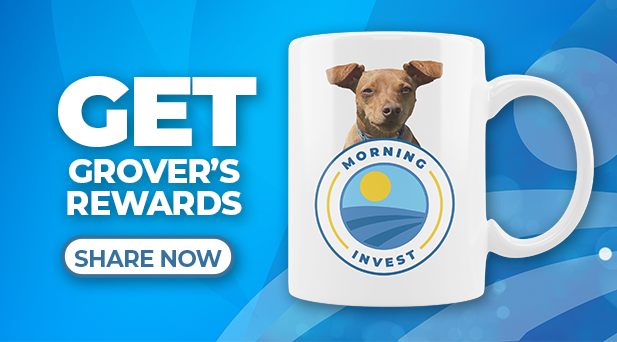 Or copy & paste your referral link to others: