| TOGETHER WITH | |
| --- | --- |
Happy Tuesday. I don't know about you but I'm popping some popcorn for tonight's first Presidential debate. I'm placing a bet that one of the questions will have to do with someone's tax returns.
CONFIRMING LOAN

Program

Rate

Change

APR

Change

30 year
3.02

%

0.02%
3.08

%

0.02%

15 year
2.82

%

0.09%

2.94

%

0.09%
In Case You Missed It.
Football Hall of Farmer Joe Montana and his wife wrestled their infant granddaughter away from an intruder over the weekend.
A man was fired from his job as a Kindergarten teacher in France because his entire person is tattooed, and it scared a child.
A cruise ship has a Covid outbreak on its first trip back at sea since the pandemic began.
Pharma company Inovio has its Covid vaccine trial put on hold after questions from the FDA.
The Tampa Bay Lightning won the Stanley Cup in the 6th game in the series on Monday.
On Today's Live Show: I'll talk about the latest stimulus bill just released by the House. Subscribe and join us at 9AM EST right here.
Coronavirus Update: Total confirmed U.S. cases as of 3 a.m. ET: 7,149,073 — Total deaths: 205,069 — Total recoveries: 2,794,608
More than 1 million people have now died from coronavirus — India the second country after the U.S. to hit 6 million cases.
In Today's Newsletter:
A $2.2 trillion stimulus plan
The first presidential debate
Covid-19 insurance claims
The Lead: A New Day, A New Stimulus
credit: reuters
Democrats unveiled another stimulus bill on Monday and expected a vote on it sometime this week. House Speaker Nancy Pelosi has indicated that this one is not a wishlist. It was a joint effort with Treasury Secretary Steve Mnuchin, which means she may have more Republican support than she did on previous efforts.
The Numbers
The bill would resume $600 per week payouts in unemployment, extend the Paycheck Protection Program, and include funding for restaurants, airlines, child care centers, the US Post Office, and vaccine research and distribution. The price tag on the new bill is $2.2 trillion.
Sponsor: Sane Box
There are a few tools that I use every day. Sanebox is one of them. If you told me that I couldn't use it anymore I'd start to cry. Seriously I'd curl up and start to cry.
SaneBox helps me take control of my email inbox so that I only see the most important emails. Everything else is filtered into what they call their SaneLater folders which I check once a day. SaneBox is so smart that it knows what I want and what I don't.
It gets smarter over time. If I find an important email in my SaneLater folder I can drag it into my main inbox and I'll always see it from now on.
Perhaps my favorite folder is the SaneBlackHole. You keep getting that Pottery Barn catalog and you're just so darn sick of it. No worries. Just drag it into your SaneBlackHole and you'll NEVER see an email from them again.
Don't take my word for it, try it for free right now and you'll thank me later. Just click here to try it out. And get $25 credit towards your subscription.
Politics: Debate Round 1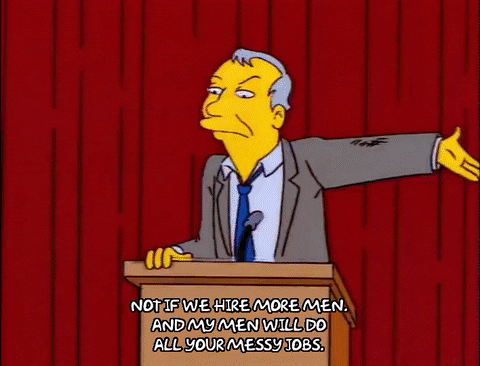 credit:giphy
The first Presidential Debate is tonight at 9 p.m. Eastern. It will last 90 minutes without commercials and air on all major TV stations as well as on C-SPAN's YouTube page.
Fox News Sunday host Chris Wallace will moderate the debate, which will occur without an audience at Case Western Reserve University in Cleveland, Ohio.
We anticipate topics to include the pandemic, Trump's Supreme Court nomination, race relations, the economy, and of course, the authenticity and validity of the election itself.
We are ready with popcorn, wine, and antacids.
News By The Numbers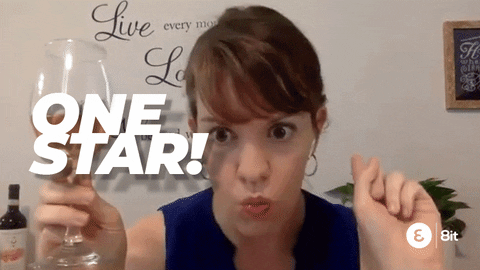 credit: giphy
2 Years. That is how long an American man who lives in Thailand can serve in jail time due to repeated negative reviews of a hotel. The man became obsessed with leaving negative reviews, many of which TripAdvisor removed. The hotel filed a defamation lawsuit, which has the possibility of jail time, and the man was arrested. He is out on bail.
436. That is how many passengers the new Boeing 777 can hold, the world's largest commercial jet ever built. The FAA has certified it for takeoff, and it is set to go into service in 2022.
$100. That is how much the new Roku Ultra Streaming Box will cost when it ships in October. It comes with a voice remote, headphones for private watching, and a lost remote finder, which honestly every remote should have because the little suckers love to hide in the couch cushions!
Insurance Industry Braces Itself
credit: stambol.com
Insurance companies estimate that Covid-related lawsuits could cost businesses up to $21 billion before this is all over. This is one reason Republicans wanted Covid immunity for businesses in their recovery packages, but none were ever agreed to.
Praedicat is a risk-calculation firm. It estimates that between 7 to 9% of all Covid infections in the US came from contracting it at a workplace. Most employers are protected by workers' compensation laws that cap liability for business-related injury. But that is for the employer themselves. A family member of an employee who has died from Covid can sue for wrongful death and receive millions of dollars in damages if they win.
The first such lawsuit was filed in Illinois over a woman whose mother worked in the Aurora Packing CO's meat processing plant, shoulder to shoulder with others without proper protection after the company allegedly knew it had an outbreak.
Business lawyers advocate that businesses practice an abundance of caution to prove that they have not been negligent during the pandemic. Put up signs, require mask use, have regularly scheduled cleanings, etc. You know the drill.
Who Turned Out The Lights?
credit: wbcsd.org
Many states had laws that prevented utility companies from disconnecting people who were not paid up during the pandemic. Those laws expire soon, which means that millions could lose power, heat, water, and gas just when the weather starts to get cold.
The Wall Street Journal estimates that 24 million households will face utility shutdowns without state protection to stop it in the next 30 days.
Some utility companies voluntarily agreed not to shut down households during the pandemic, but utility companies cannot stop shutdowns forever. Many threaten that keeping the lights on for non-payers would increase costs for paying customers, which nobody wants to do.
Some companies are committing to waiving fees and helping customers find financial aid to catch up. In California, Illinois, and Massachusetts, utility companies are also barred from reconnection fees. With no federal mandate or stimulus package, it's every state for itself to make sure people don't freeze this winter.
Caboom Goes the Lawsuit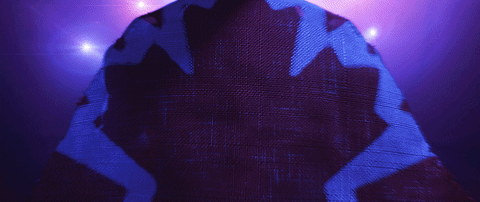 credit: giphy
The son of the late Evil Knievel, entertainer and stunt performer, is suing the Walt Disney Co and Pixar over the character Duke Caboom from Toy Story 4. The character is a motorcycling daredevil voiced by actor Keanu Reeves.
The younger Knievel is named Kelly Knievel, and he claims that Duke Caboom's antics and personality are based on his father's most famous stunts and claims trademark infringement based on publicity rights secured in 1998. He is asking for $300,000.
"Evel Knievel did not thrill millions around the world, break his bones and spill his blood just so Disney could make a bunch of money," the lawsuit claims.
While we're on the subject, why exactly DID he do those things?
Share The Love
Become a friend of Morning Invest by sharing this newsletter with someone you love.
When you do, we don't just give you a pat on the back and say, "Well done old sport." We give you actual rewards that'll make everyone jealous.