| TOGETHER WITH | |
| --- | --- |
Good Monday Morning.
Hope you like our new look! We spent the weekend sprucing up our design. Consider it a little holiday decorating.
Be sure to join us on our LIVE show this morning at 9 AM Eastern. We're covering the very latest on the stimulus and shocking unemployment numbers. Set a reminder right here.
In Today's Newsletter:
Mystery illness hits American diplomats
Rudy Guiliani hospitalized with Covid-19
Brexit is on a knife's edge
CONFIRMING LOAN

Program

Rate

Change

APR

Change

30 year

2.76%

0.01%

2.82%

0.01%

15 year
2.56

%

0.01%

2.66

%

0.01%
In Case You Missed It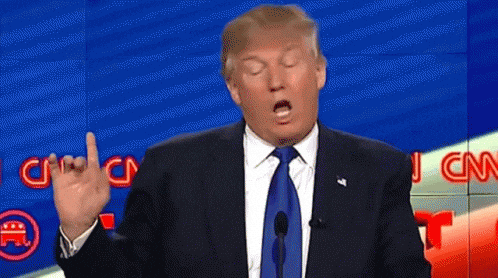 credit: giphy
Twitter confirmed that it could ban President Trump from the platform after he leaves office because he continues to violate its terms of service with conspiracy theories and violent rhetoric.
Rumor has it that Attorney General William Barr may quit before President Trump leaves office.
AirBnB is imposing restrictions on New Year's Eve reservations to ensure that guests don't throw big parties.
Ford has terminated contract employees and announced that the 2021 Ford Bronco would be delayed.
Cruise lines are selling out cruises to nowhere with 30,000 passengers floating around for four days with no ports of call. No tourism. Just shows and buffets.
A robot is serving smoothies at a Walmart in California.
Coronavirus Update:
Total confirmed U.S. cases as of 5 p.m. ET Sunday: 14,705,821 — Total deaths: 282,057 — Total recoveries: 5,576,026
The Lead: Short-Term Spending
Senators Manchin and Collins credit: roll call
While we wait for a complete stimulus package, lawmakers expect to pass a one-week bill to fund the government through December 18.

Congress has been talk, talk, talking about a $908 billion Covid relief bill for the last week but that has yet to materialize. Now the deadline is more dire since the government's current funding runs out at midnight this Saturday. This means we'd need a short-term spending bill to avoid another government shutdown.

This is an inefficiency that could have been avoided if lawmakers would have come to an agreement on a real stimulus but inefficiency is the name of the game with this congress.
Sponsor: Morris Invest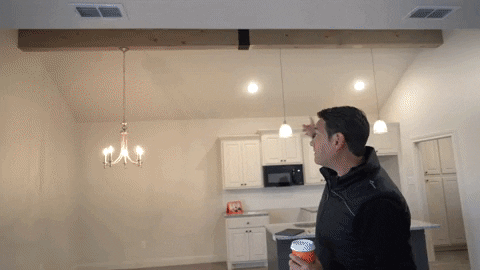 Did you know that the Cares Act allows all kinds of tax benefits to buying rental real estate before the end of the year? Enter Morris Invest, a full-service real estate investing team. Morris Invest has helped hundreds of people buy their first rental property this year alone. The video above shows one of our brand new construction duplexes in Texas.

After you book a 30-minute call with Morris Invest they'll build a customized approach to buying your first rental property. And before you ask, yes they have financing built right in.

And did you know that under The Cares Act you can even use part of your IRA or 401K plan to use as a downpayment? There are endless ways to get started.

Imagine creating monthly cash flow from a new construction rental property. You can because the tenants are already living in the property and fully managed by their great property management teams. Visit their website today and see what Morris Invest can do for you. They've got a great video on the front page too!
Psychological Warfare
US embassy Cuba credit: getty
U.S. diplomats that have been stationed in China and Cuba have suffered from mysterious disorders that medical experts are now calling the Havana Syndrome. The National Academy of Sciences released a report confirming that American intelligence officials have suffered from this, likely due to sustained exposure to microwave radiation. Meaning someone could be aiming nefarious radiation at U.S. overseas workers on purpose!

As many as 40 employees of the State Department experienced headaches, dizziness, tinnitus, and impaired vision. The government does not confirm that these were a result of deliberate exposure from an enemy but they do not rule it out either, which is terrifying.

The report gives four possible reasons for these symptoms: infection, chemicals, psychological factors, and microwave energy, which it calls "directed pulsed RF energy." It says that the latter is the "most plausible."
News By The Numbers
credit: getty
$2 million. That is how much the Australian government will spend to count koalas using drones, acoustic surveys, and detector dogs. Approximately 61,000 koalas were thought to have died in the country's wildfires and wildlife experts are concerned about the health of the species.
$300,000. That is how much the Republican National Committee paid Donald Trump Jr. for autographed copies of his new book, Liberal Privilege, to give out as gifts to donors. This is not an uncommon practice but it is the largest single payment that the RNC has made for donor gifts.
1,000 miles. That is the range of Aptera's new solar-powered electric vehicle that does not need charging. Pre-orders are available now for the Paradigm and Paradigm Plus models, expected to be delivered in 2021.
295,000. That is how many models of Kia are being recalled due to a fire hazard.
Brexit Talks Could Collapse
credit: getty
Britain's exit from the European Union becomes official on December 31, but politicians are still in intense negotiations about it. It is expected to keep on until the last minute.
Still negotiating
At issue are the rules around fishing rights, international waters, and trade. Britain will still do a lot of business with Europe and the EU wants to make sure that they agree on issues such as workers' rights, environmental regulations, etc. The UK does not want to agree to that because, well, exit means exit and they want to maintain sovereignty.

Without an agreement on trade terms, goods that cross borders after December 31 will be subject to taxation and border checks. This will get expensive fast. Neither side has seemed optimistic about reaching a deal but talks will continue all this week.
Insurance Companies Balk
credit: cbs sports
Insurance companies will be dealing with Covid claims for years after the pandemic ends. Now we get to be a spectator for one of the biggest lawsuits over claim denials from Major League Baseball.

All 30 MLB teams have signed on to sue their insurance providers for denying Covid-related claims. The league suffered hardship for canceling 1,500 games and playing the shortest season in its history without full stadiums of fans. The claim lost revenue from ticket sales, concession stands, parking, merchandise sales, and over $1 billion in losses from local and national media broadcast rights.

Yet, insurance companies have not paid out the MLB's claims, even though the league thought they had purchased "top-shelf, All Risks Policies." Whether insurers have the right to deny payment will now be decided in the courts. Game on!
The Superspreader
Rudy Giuliani credit: getty
Arizona will shut down its state legislature this week after former New York City Mayor Rudy Giuliani tested positive for Covid.

Giuliani has been traveling from swing state to swing state challenging the Presidential election, brazen and maskless. He spent almost 10 hours with the Republican legislature last week in Arizona and now the House and Senate will cancel planned meetings and quarantine.

The President confirmed his infection on Twitter, calling it again the China virus. Giuliani has since been hospitalized.

Given that he was the leader of the President's legal challenges to the Election, it is unclear what will happen to that effort now. We sure will miss his press conferences for the time being.
Today's Live Show
Be sure to join at 9 AM Eastern for our live show where we'll deep dive the latest stimulus negotiations and new rules on student loans. Set a reminder right here.
Share The Love and Get a Mug
Become a friend of Morning Invest by sharing this newsletter with someone you love.
When you do, we don't just give you a pat on the back and say, "Well done old sport." We give you actual rewards that'll make everyone jealous.