| TOGETHER WITH | |
| --- | --- |
Happy Thursday.
A 10-year-old boy in Ghana built himself a car from scraps, giving all new meaning to the concept of "resourcefulness."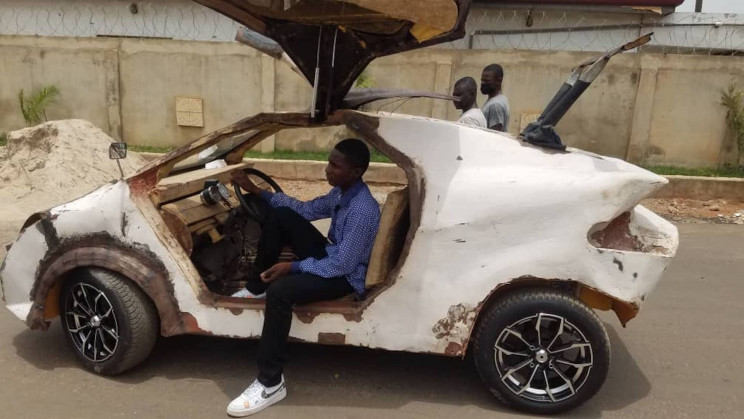 credit: Kelvin Cruickshank
In Case You Missed It.
🐥 Twitter will no longer crop images in your timeline.
⚔️ HBO showed off images from its upcoming "Game of Thrones" spinoff called "House of the Dragon."
🔫 The South Carolina legislators voted to add a firing squad to options for carrying out death sentences. As in a real firing squad! What year is this?
🗳 A team of people in Arizona are still auditing the 2020 Presidential election and now doing forensic tests for traces of bamboo to be sure that some ballots did not come from China.
✈️ The TSA may soon use imaging rather than X-ray technology to speed up airport security.
💁‍♂️ Facebook's oversight board said that the company was justified in banning President Trump from the platform and they do not have to welcome him back. The former President has been using his own website for microblogging recently since losing his biggest medium.
Coronavirus Update: 😷 Total confirmed cases as of 6:45 p.m. ET on Wednesday: 32,548,953 — Total deaths: 579,195— Total tests: 438,358,030
CONFORMING LOAN

Program

Rate

Change

APR

Change

30 year

2.73%

0.06%

2.78%

0.06%

15 year
2.10

%

0.00%

2.18

%

0.01%
Today's Live Show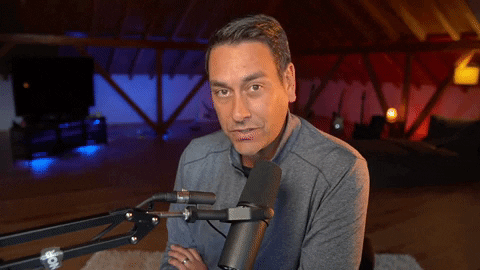 EVICTION CRISIS: WHAT THEY'RE NOT TELLING YOU
Join us on today's live morning show. Get ready for a massive onslaught of evictions as a federal judge overturns the eviction moratorium we'll analyze the details. And states move to ban crypto because of high mining emissions. We'll examine the truth. Click here to RSVP and I'll see you at 9 AM Eastern.
The Lead: Eviction Nightmare Scenario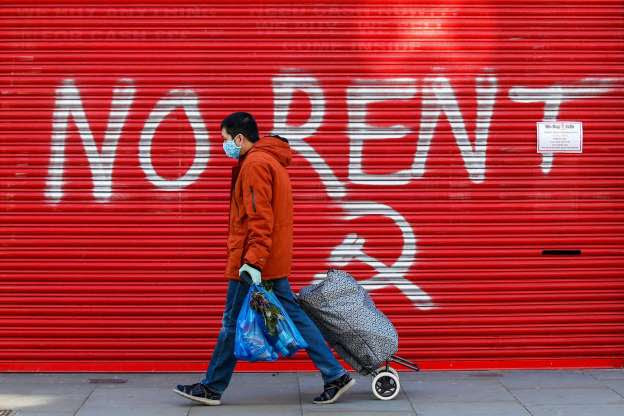 credit: getty
A federal judge overturned the national eviction moratorium on Wednesday. It is not clear if this gives landlords all over the country the right to evict.
A group of property owners sued the Center for Disease Control for preventing them from evicting non-paying tenants. They argued that they could not afford to allow tenants to live rent-free for over a year now. The court decision did give them the right to evict but for now, it only applies to these plaintiffs.
The Justice Department says that it will appeal this ruling and it is seeking a stay of decision, meaning that it will ask the court not to enforce evictions until this shakes out.
If this case does set precedent, it could trigger a windfall of evicted families. By some estimates, one in five renters are behind in rent. But landlords are still stuck with property taxes, insurance, maintenance and mortgages on their investment properties and state and federal aid to them has been nearly impossible. We know this from experience. Sigh. Economists worry that a wave of evictions could hamper all this economic recovery that they are singing and dancing about.
Sponsor: Nuts.com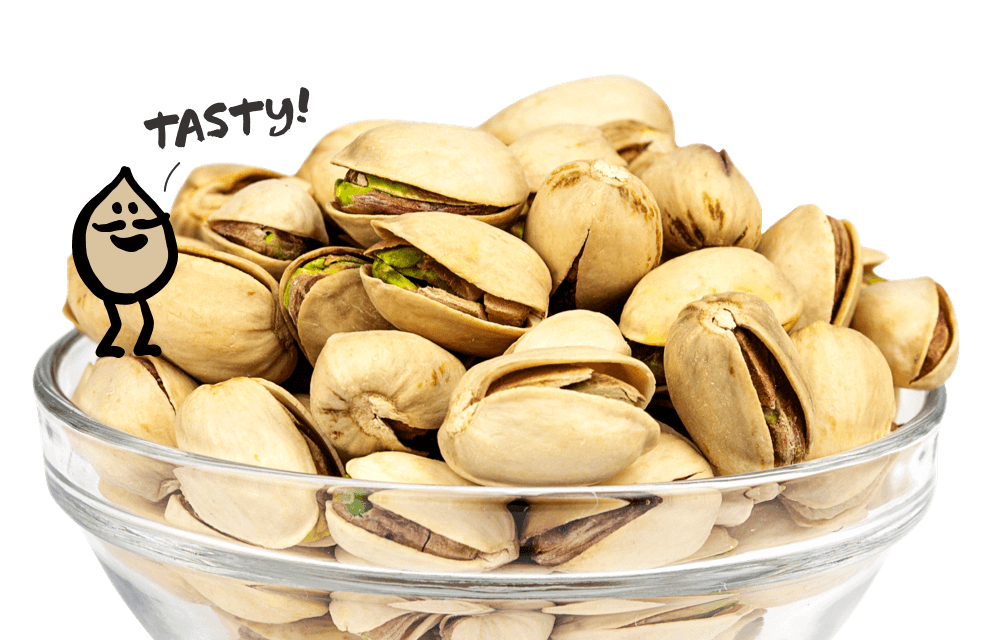 Do you want delicious nuts covered in chocolate delivered right to your front door? Why am I even asking that question? Of course you do! Nuts.com has you covered.
Nuts.com is the best-kept secret of savvy snackers across the country. I LOVE their:
white chocolate toffee cashews
bourbon pecans
crystallized ginger
honey sesame sticks.
Just to name a few. They have over 4,000 options including gluten-free and vegan.
The team at Nuts.com is amazing. They've been around for almost 100 years. Yep, they started as a small roastery in Newark, New Jersey where they would roast all the nuts and cover them in a delicious glaze. Then along came the internet and they took the world by storm. Now they ship an amazing selection of nuts right to your front door.
New Nuts.com customers get free shipping on your first order when you text INVEST to 64-000. And remember, you support our newsletter when you support our sponsors. So text INVEST to 64-000 to get free shipping on your first order from Nuts.com.
German Engineering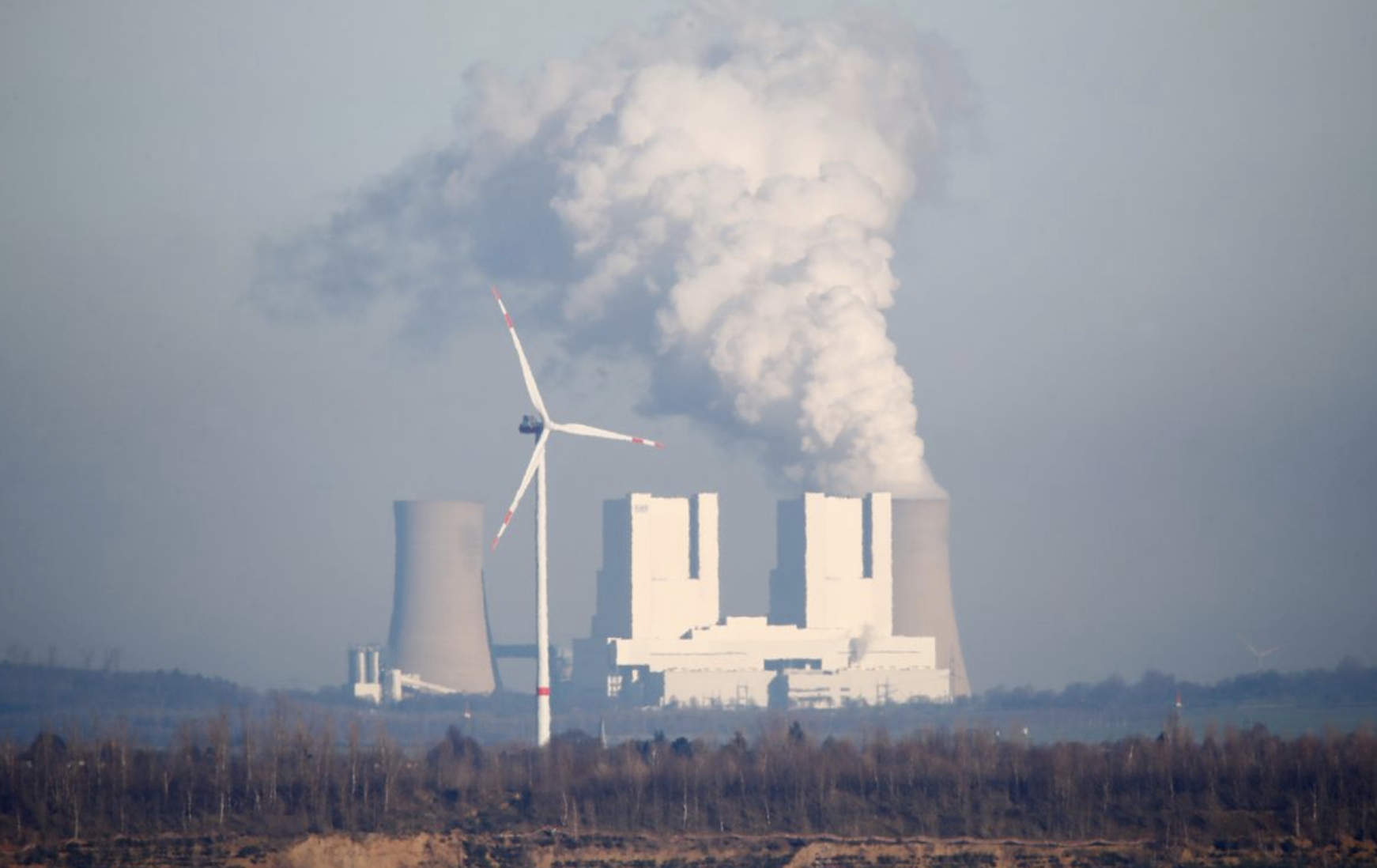 credit: reuters
Germany is not fooling around with climate goals. A new proposal by the country's Environment Minister and Finance Minister aims to reduce greenhouse gas emissions to "net zero" by 2045.
Previous plans were to reach this goal by 2050 but were changed after a court ruled that "existing legislation risks unduly limiting the rights of young people compared to older generations."
The proposal would invest federal pensions in only green stocks and replace coal-fired plants with renewable energy faster. This plan has to be approved by Chancellor Angela Merkel but her spokesperson said that ministers from the three-party government agree on this plan.
Southern Sanctions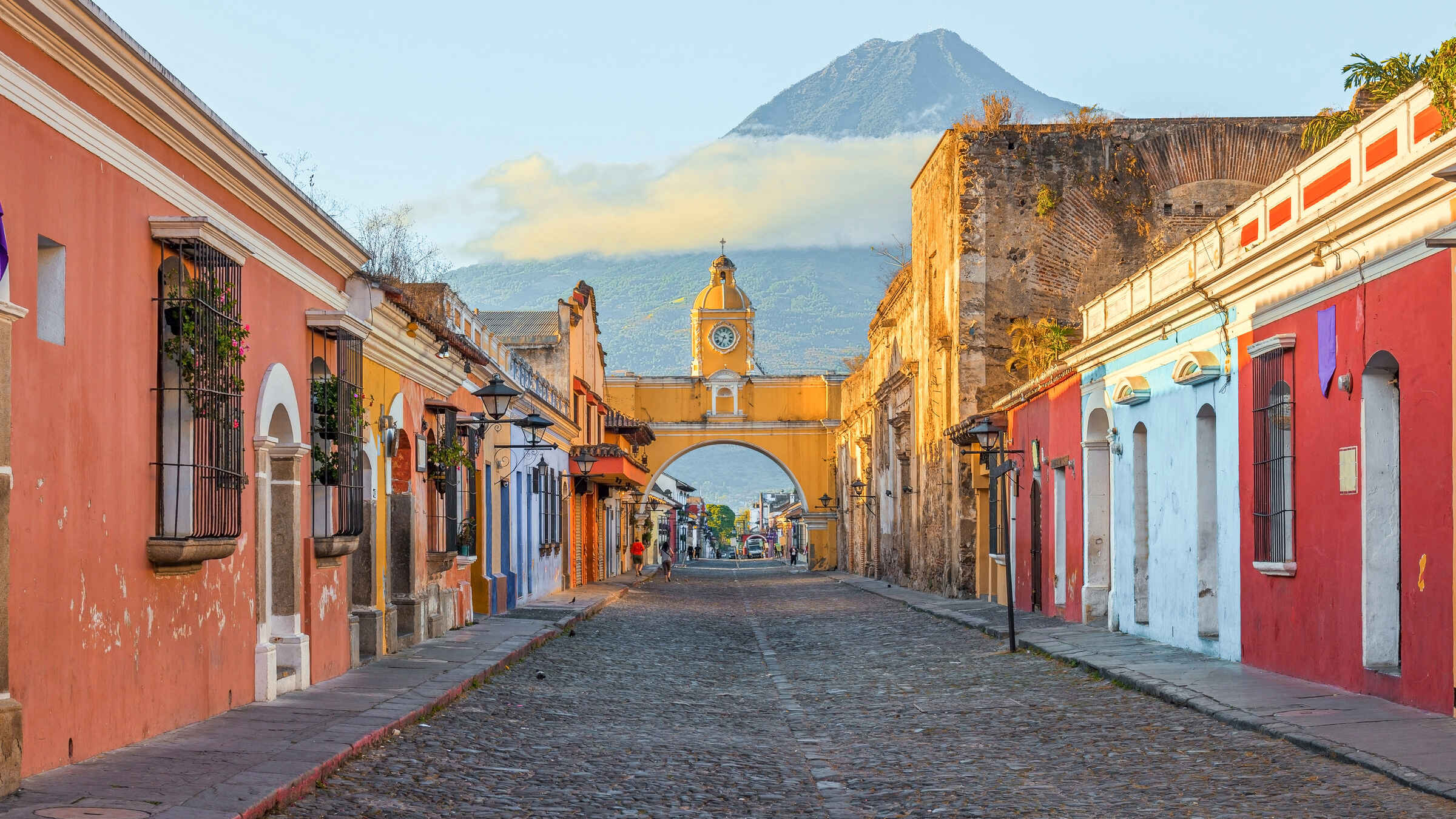 antigua, guatemala credit: get your guide
The United States is preparing a list of Central American officials that could be sanctioned due to the immigration crisis. Migrants who are fleeing the corruption in their own country have flooded American borders and pushed migrant facilities to the brink. Now the President wants to get to the root cause of this flight.
What is the root cause? It is certainly not adventure seekers who want to cross dangerous mountainous regions with small children and their only possessions. One has to be desperate to do this and they are. Migrants from Central America are fleeing "poverty, gang violence and the fallout from hurricanes last year."
The Biden Administration would sanction Central American officials who contribute to these problems under the Global Magnitsky Act. No one was named yet but many speculate the President of Honduras, Juan Orlando Hernandez, will be top of the list.
What do you think? Will sanctions really help stem the exodus in these countries?
News By The Numbers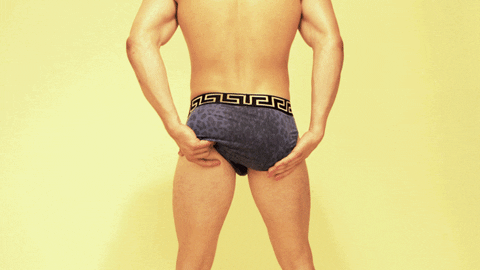 credit: giphy
22%. That is how much the demand for butt implants increased during the pandemic. Plastic surgeons said that all the sitting at home flattened people's cheeks so they called on surgeons to do a buttload of these procedures. Get it?
50 million. That is how many people on the West Coast will now receive early warnings about upcoming earthquakes due to the new ShakeAlert warning system. It will text alerts from the Federal Emergency Management Agency to residents in California, Oregon and Washington.
125,000. That is how many Tread+ treadmills Peloton is offering to recall due to safety concerns. One child died last month after messing around with the treadmill and a few dozen others have been harmed when the touch screen fell off. The stock was down 15% to a new low on this news on Wednesday.
100 pounds. That is how much weight singer Adele lost on the sirtfood diet. Dang it! A new diet we have to Google!
Minimum Wage Grand Slam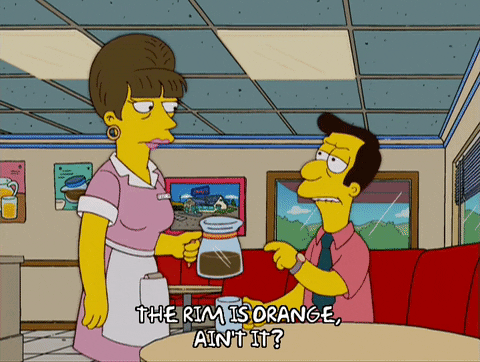 credit: giphy
Shareholders of the diner chain Denny's sent a letter to the CEO demanding that the company embrace the $15 per hour minimum wage and ditch the tipped minimum wage of $7.25 per hour.
Shareholders also want the restaurant chain to leave the National Restaurant Association because it opposes the $15 minimum wage. They also want Denny's to stop all lobbying efforts against the increase.
The restaurant was forced to do this in California due to state laws and the CFO Robert Verostek said that it went well for them there. Shareholders are saying that if it worked in California, it can work everywhere and that their staff deserves the boost in pay.
They really do! They get up at dawn and clean up the grossest, stickiest tables and deal with the most vile behavior from people demanding endless coffee refills and ketchup for their bagels and all other types of absurdities. If anyone deserves war pay, it is breakfast diner employees!
A plea for humanity: Tidy up after your table and tip well.
To Infinity, And Beyond!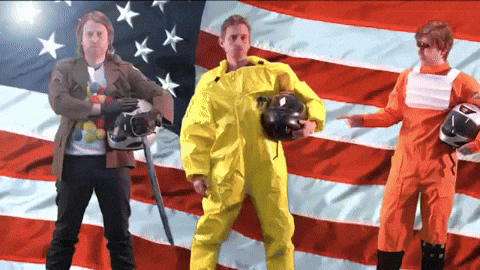 credit: giphy
Your childhood dream of being an astronaut may not be dead after all. You could join the Space Force Reserves!
Senior military officials say that this military branch is getting ready to add a reserve component. According to AirForceTimes, "the idea would be to combine active-duty personnel and reservists into one group, which leaders hope will offer more job flexibility than is typical in full-time military service. It would also create a National Guard for space missions."
So suit up, Buzz Lightyear! You may be needed after all to go to Infinity and Beyond!
Share The Love
Become a friend of Morning Invest by sharing this newsletter with someone you love.
When you do give you actual rewards that'll make everyone jealous.