| TOGETHER WITH | |
| --- | --- |
Happy Wednesday 
Sarah Gilbert, the British scientist who helped develop the Covid vaccine, now has a Barbie modeled after her.
Vaccinologist Barbie > Rappin Rockin' Barbie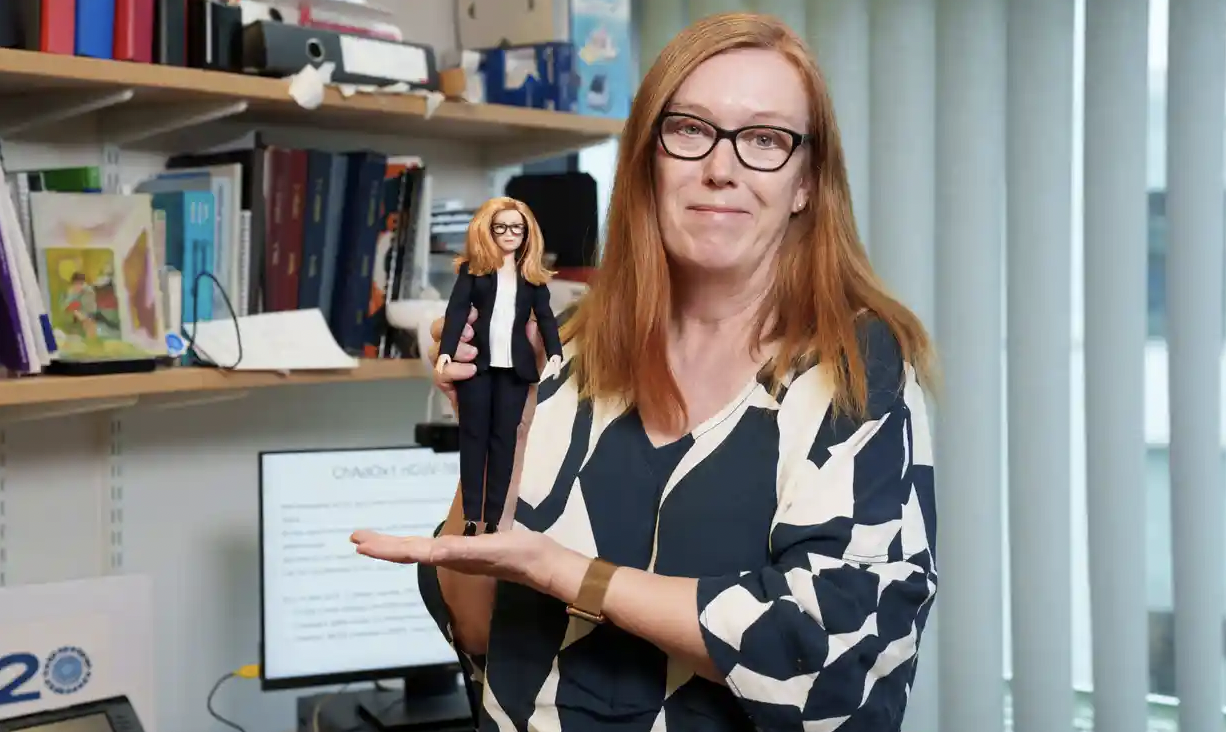 credit: shutterstock
In Case You Missed It. 
🚨 The Pentagon went on lockdown after what is being called a "burst of violence" in which a gun was fired and a police officer was stabbed to death.
✈️ An unruly man had to be duct taped to his seat on a flight last weekend because he groped two flight attendants and took a swing at a third.
🥩 New research shows the trendy Keto Diet "is a disease-promoting disaster."
📺 Congressman Devin Nunes filed a lawsuit against MSNBC claiming host Rachel Maddow defamed him.
Coronavirus Update: 😷 Total confirmed U.S. cases as of 12 p.m. ET on Monday: 35,007,771 — Total deaths: 613,231 — Total tests: 504,993,069
| | | | |
| --- | --- | --- | --- |
| | Bitcoin | $37,786.68 | |
| | | | |
| --- | --- | --- | --- |
| | Ethereum | $2,484.00 | |
| | | | |
| --- | --- | --- | --- |
| | Cardano | $1.33 | |
| | | | |
| --- | --- | --- | --- |
| | Dow | 35,116.40 | |
| | | | |
| --- | --- | --- | --- |
| | S&P | 4,423.15 | |
| | | | |
| --- | --- | --- | --- |
| | Nasdaq | 14,761.30 | |
*Stock data as of market close, cryptocurrency data as of 5:00pm ET. Here's what these numbers mean.
Markets: Bitcoin hit a one-week low as the SEC calls for tighter regulation. The S&P had another record-setting day. Robinhood finally got the stock surge it was looking for ending the day above its IPO price.
Economy: The US Dollar continues to drop as investors anxiously await tomorrow's jobs data.
Today's Live Show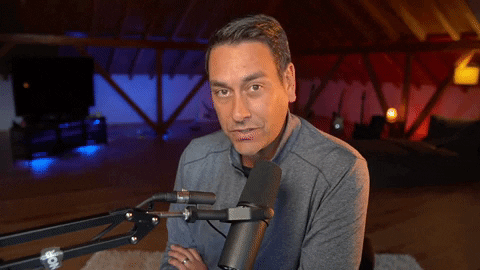 MORNING INVEST LIVE
Join us on today's live morning show. On the rundown:
We'll be analyzing the bombshell Andrew Cuomo news. Will he finally resign?
President Biden pauses evictions. So what's next?
The Infrastructure bill should be called the Exxon bill
CONFORMING LOAN

Program

Rate

Change

APR

Change

30 year
2.62

%

 

0.04%

2.68%

 

0.04%

15 year
2.01

%

 0.07%

2.09

%

 0.08%
The Lead: Biden Steps In On Evictions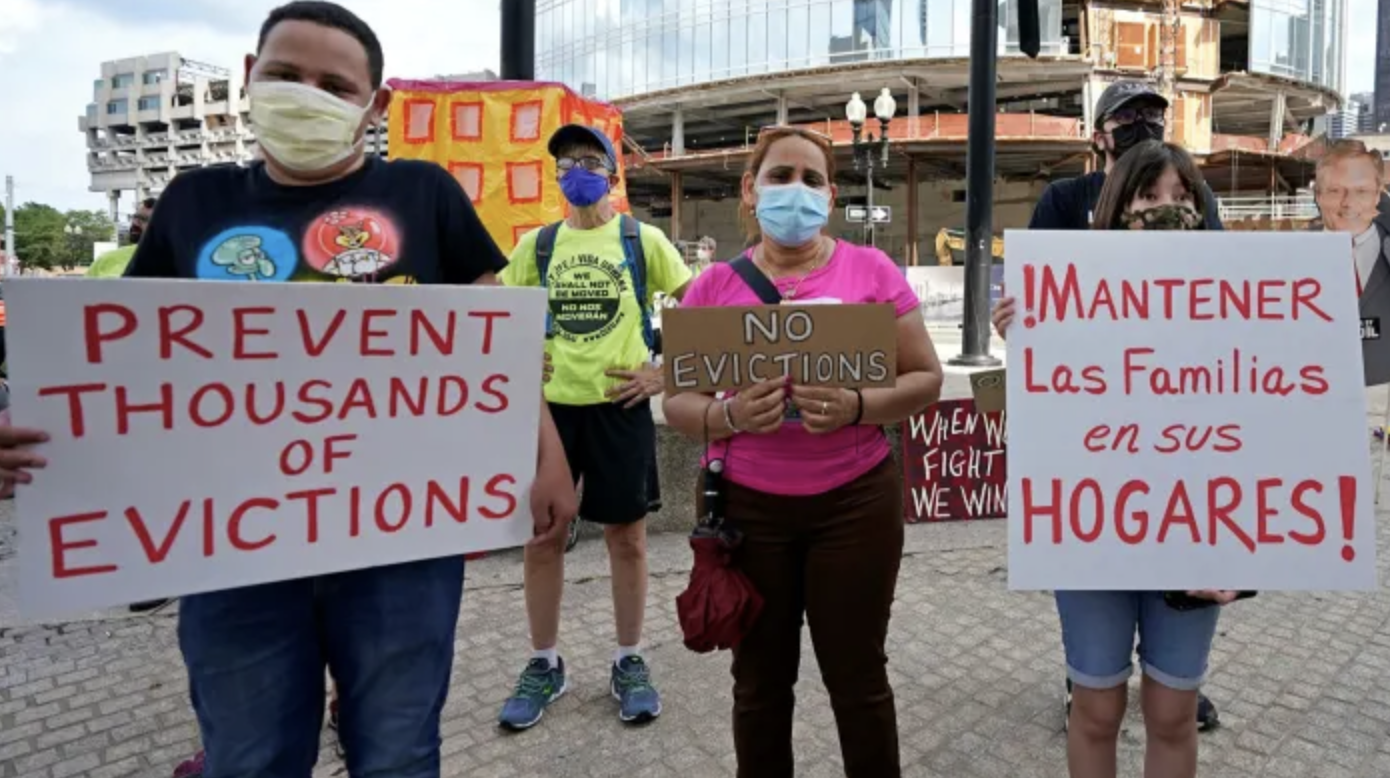 credit: getty
President Biden instated a federal moratorium on evictions since no other government agency would.
The President was trying not to do this. The White House acknowledged last week that it may not have the authority and they are still not sure if they do. The President said he wasn't sure if his new moratorium would pass constitutional muster but said that the legal fight would give the government more time to distribute rental assistance to those in need.
The previous ban was instated by the CDC but the CDC knew it could not extend the ban. The President asked Congress to instate a ban but it did not.
The details
The ban prohibits landlords from evicting tenants for nonpayment due to the pandemic. The problem with this is that it ignores a fundamental ecosystem of rented property! A tenant pays a landlord. The landlord uses that money to pay property taxes. The city uses that money to pay firefighters, police and other city employees and city maintenance. So why is only one part of the broken chain being addressed? Tenants do not have to pay rent but landlords DO have had to pay property taxes so that cities can continue to function. WHY hasn't any local government volunteered to relieve property tax obligations? Why is only this one piece of this chain being addressed? Why has only $3 million in rental assistance been distributed when the government designated $47 billion for this?
The pro-business Supreme Court will likely have something to say about this soon.
Sponsor: Bluechew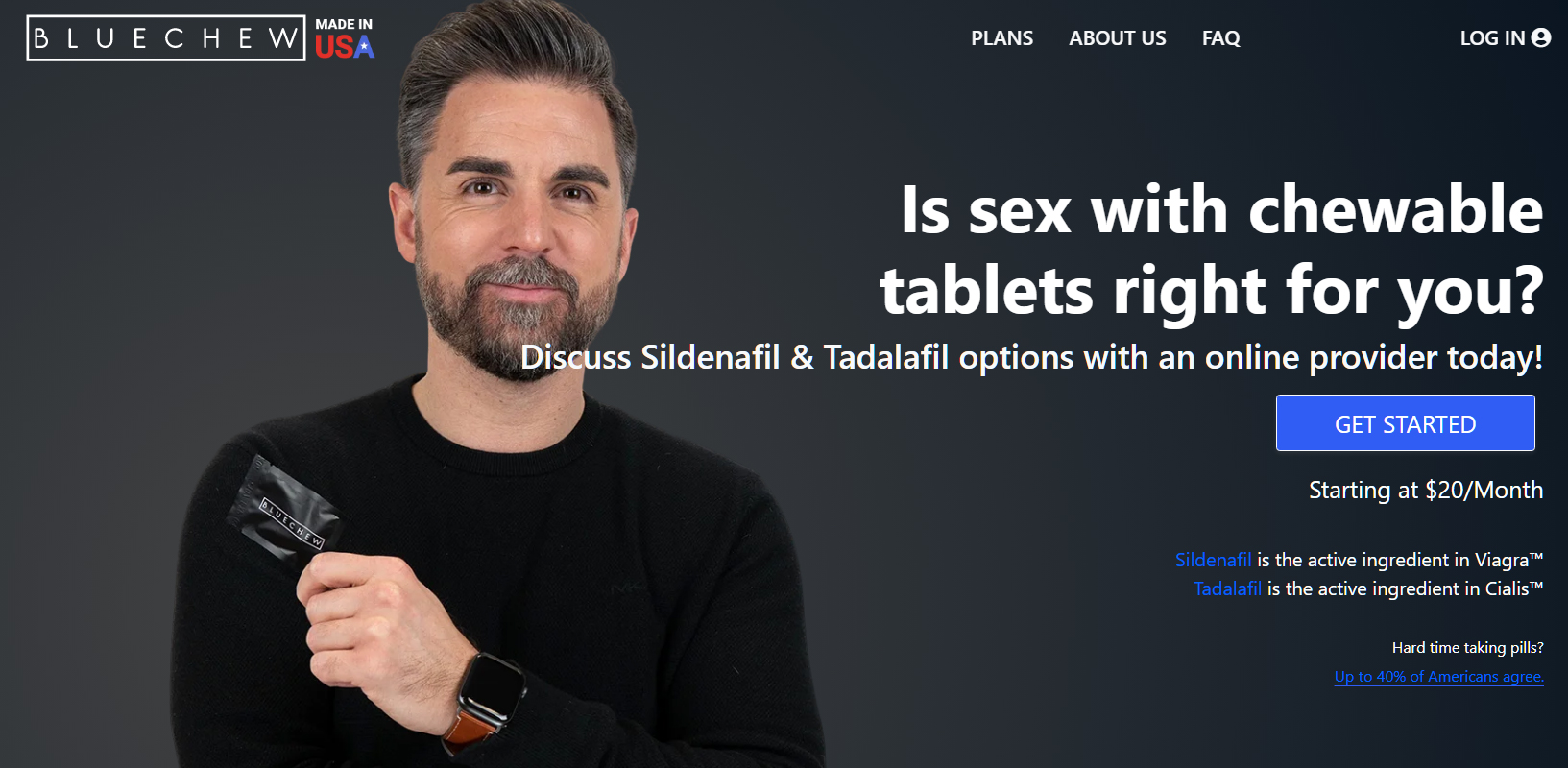 BlueChew is making waves and bringing more confidence to the bedroom! And you can try it for FREE! Read on.
BlueChew is a unique online service that delivers the same active ingredients as Viagra and Cialis, but in CHEWABLE form and at a fraction of the cost! BlueChew is an online prescription service, so no visits to the doctor's office, no awkward conversations, and no waiting in line at the pharmacy–AND it ships right to your door, in a discreet package.
The process is simple: Sign up at BlueChew.com, consult with one of their licensed medical providers, and once you're approved, you'll receive your prescription within days. The best part? It's all done online!
And we've got a special deal for our readers: Try BlueChew FREE when you use our promo code INVEST at checkout–just pay $5 shipping. That's BlueChew.com, promo code INVEST to receive your first month FREE.
Reduce, Reuse, Recycle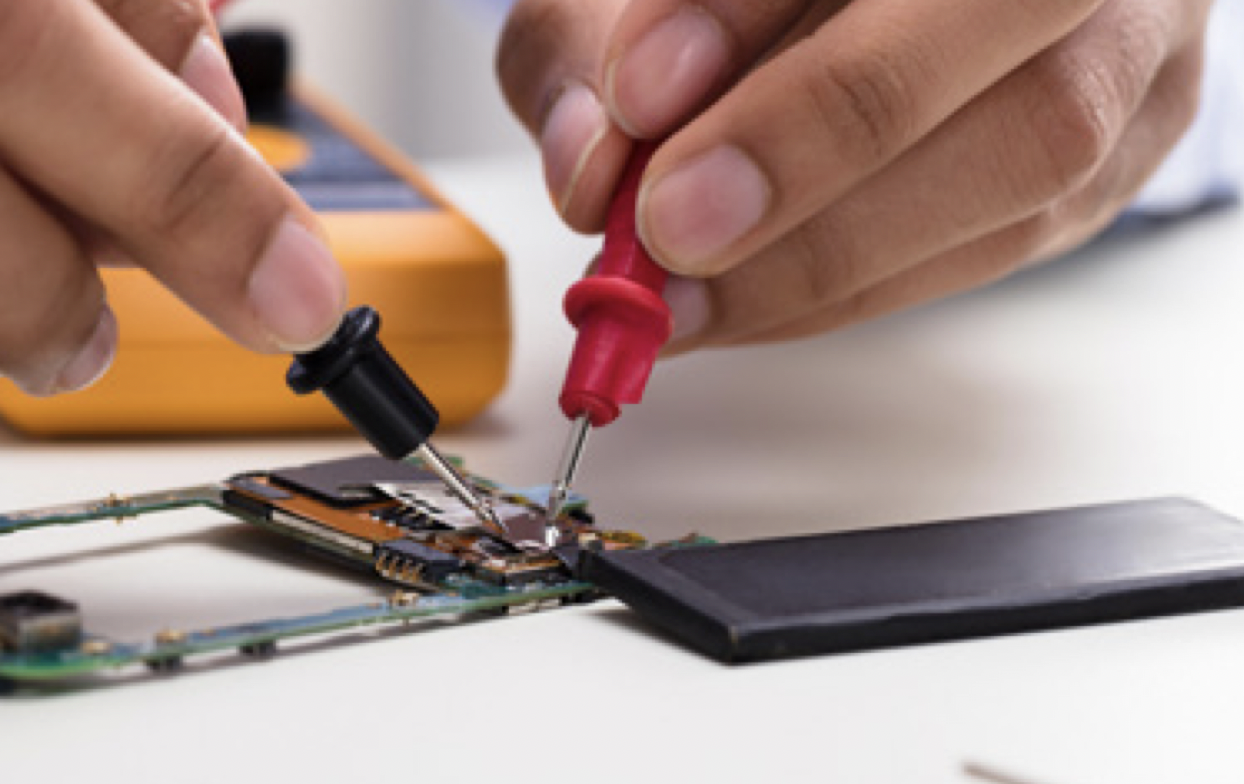 credit: green alliance
A new study shows that repairing and repurposing household items could create thousands of jobs in the U.K. This could replace jobs lost to automation as well as save the environment.
The Green Alliance studied the idea of repairing and reusing manufactured goods such as washing machines and printers and found that doing this could create more than 450,000 jobs in the next 15 years.
What happens to old washing machines and mobile phones now?
They are usually thrown out, exported or broken up for recycling. The Green Alliance says that government support is needed to shift priority away from recycling and more towards reusing and repurposing. They call this a circular economy and they are asking for a £400 million starter fund to make it happen.
Under Siege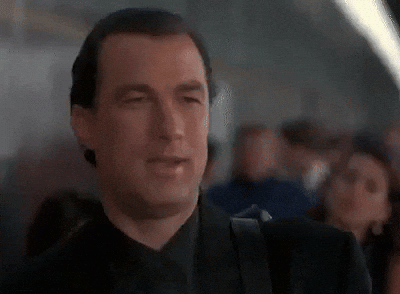 credit: giphy
Action star Steven Seagal was the spokesperson for a cryptoscam that bilked over 500 investors out of $11 million dollars. Seagal was not behind the thievery but just the face of it. He was offered $250,000 plus $750,000 in cryptocurrency for the job.
The scam was a fake crypto trading and mining company called B2G Coin. It promised investors 200% returns within 60-90 days but instead the money was sent to an overseas account of a man named Kristijan Krstic who had a history of fraudulent endeavors. He was assisted by a Californian man who pleaded guilty to helping to run the fraud last week. Fifteen other people have been indicted for running similar and related scams that stole nearly $70 million from investors.
Seagal has agreed to pay $300,000 in charges to the SEC for failing to disclose that he was paid for the endorsement. He said he only received $250,000 and was never paid the extra cryptocurrency. His manager maintains that he never knew that the company was a scam because he "was conned like everyone else" and that the whole ordeal was "just bad luck and timing for Steven."
News By The Numbers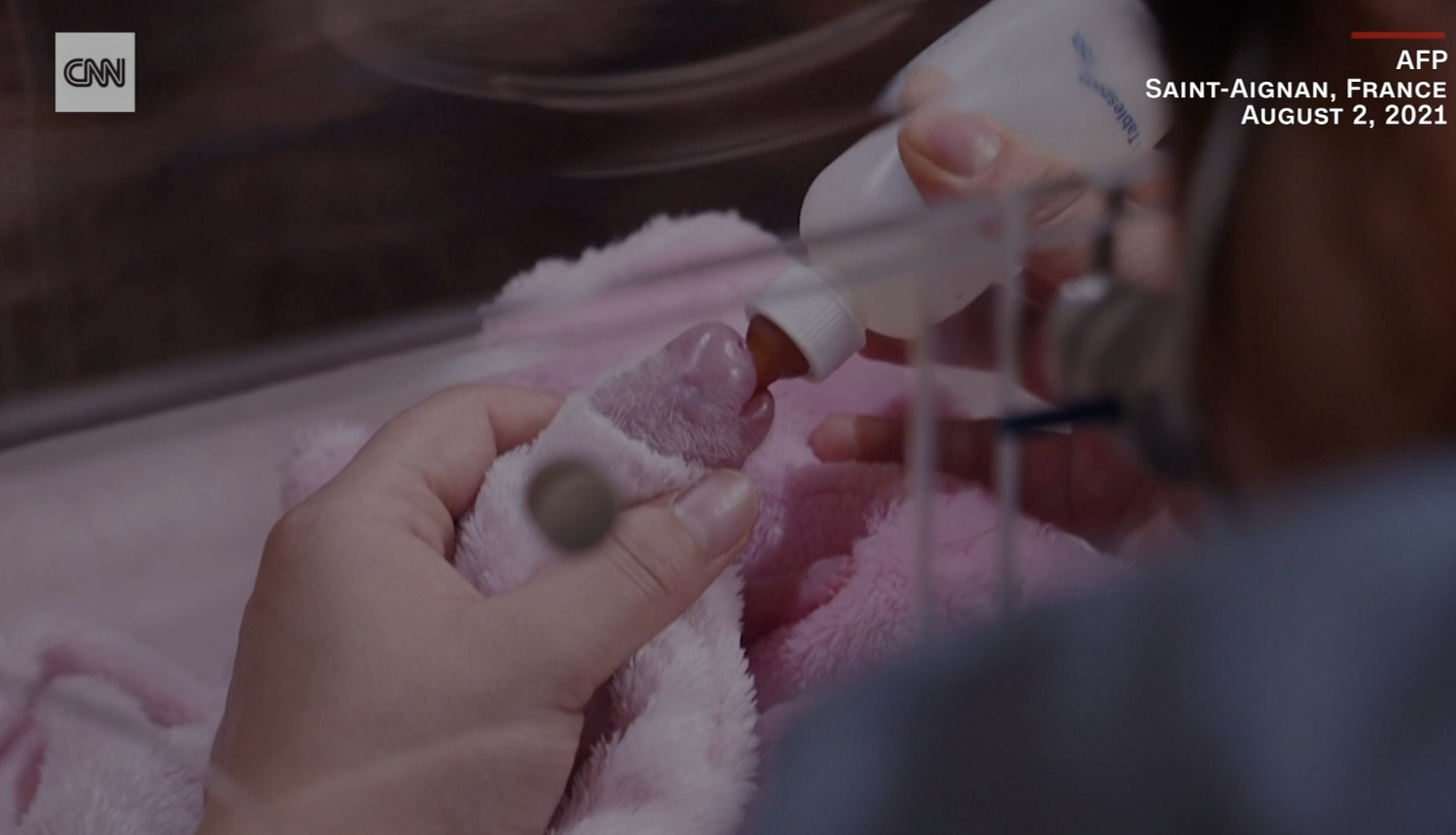 credit: afp
2. That is how many baby pandas were born at a zoo in France while on loan from the Chinese government. Twins are not common but the mommy was artificially inseminated after she had conceived naturally by veterinarians in order to improve her chances of conceiving. Pandas only have a fertility window of 24-72 hours per year!
30 feet. That is how high up a drone was when it hit the World Trade Center on Monday night. A 22-year-old man who was visiting New York City flew the drone and reported the incident himself to police.
220 miles. That is the distance between Boston and New York that a former flight attendant will walk pushing an airplane drink cart to honor his fallen colleagues who died in the September 11 attacks.
$27.85. That is the price of a single glass of Sam Adams beer at a LaGuardia airport restaurant. A traveler posted a photo of the menu online, prompting an audit of the restaurant's menu. The company that owns the restaurant insists that the price was incorrect. It should be $18.15. Yeah, more reasonable.
No Gnews Is Good Gnews in Thailand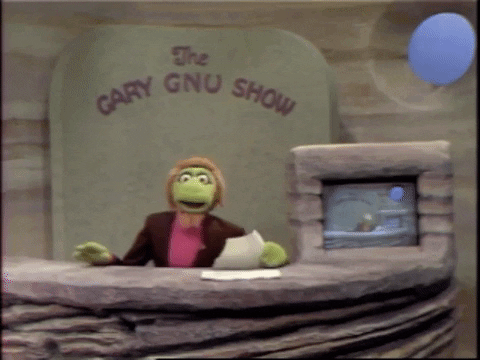 credit: jim henson
Thailand has banned its citizens from sharing news that "causes public fear" due to the pandemic. The ban applies even to news that is true.
This newsletter would be banned under those criteria because the news we collate causes these writers a lot of fear and anxiety. But the Thai government doesn't want you to feel that way and maybe that's compassionate?
No, this is a bad thing. Media critics agree this is Orwellian. Everyone should have open access to information but we can't help wistfully wondering if ignorance is bliss.
Then again, if you believed that, you'd unsubscribe to this newsletter. So no, knowledge is power. Right. We believe that too.
Go Climb A Tree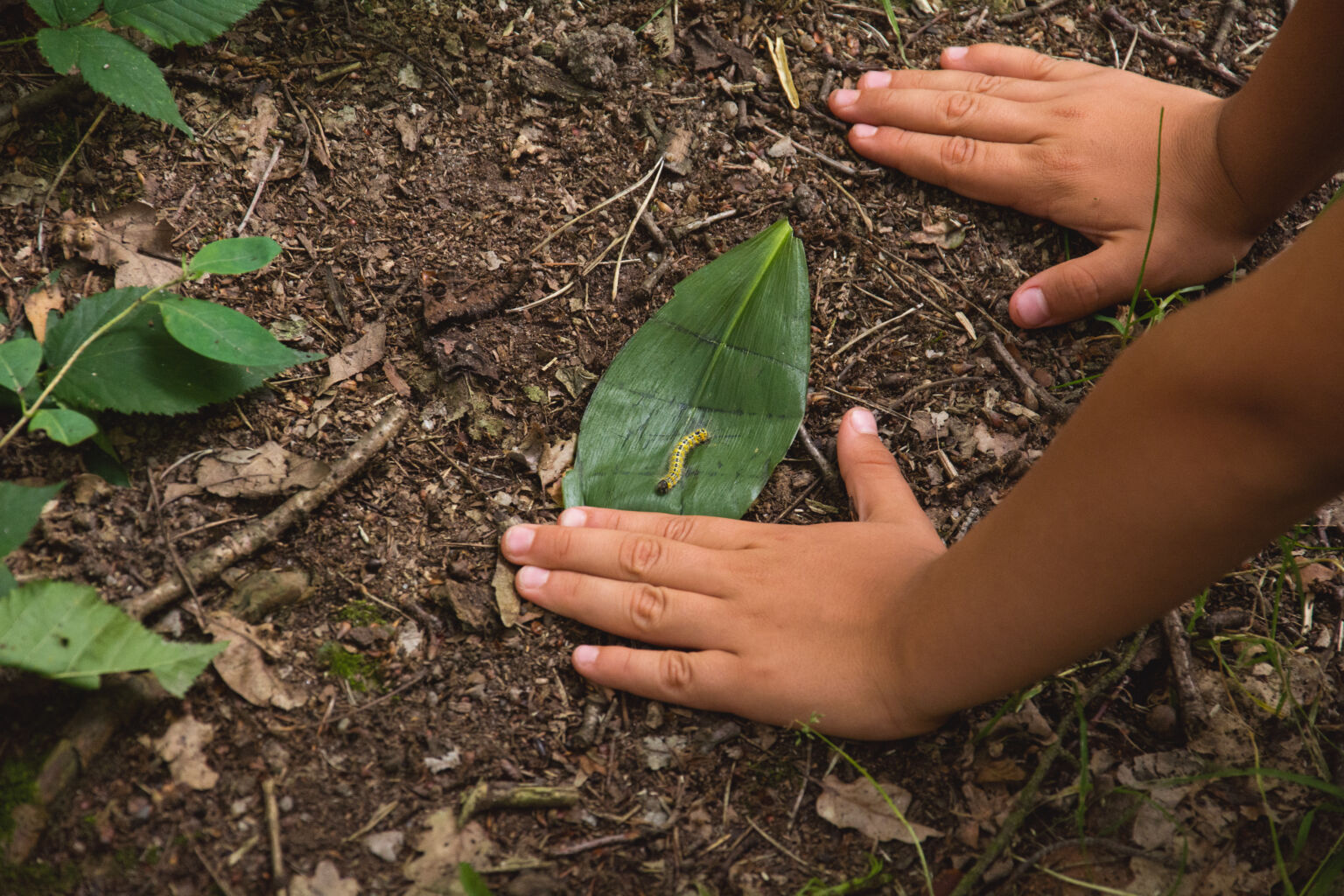 credit: istock
When daycares in Finland changed the playgrounds to mimic the forest floor, children's immune systems were improved!
For this study, four daycare centers got rid of the drab dirt in the playground and replaced it with what they call "forest undergrowth such as dwarf heather and blueberries." They also allowed the children to plant and care for crops in raised garden beds. Researchers then studied the difference between the children who played in these spaces and the children who played in normal play spaces and found that the children who played in the forest-like settings had an increase in T-cells and other immunity markers.
This study was meant to test the "biodiversity hypothesis." It is a theory that an environment filled with living things positively impacts human immunity.
"This supports the assumption that contact with nature prevents disorders in the immune system, such as autoimmune diseases and allergies," the author's study said.
Share The Love
Become a friend of Morning Invest by sharing this newsletter with someone you love.
When you do give you actual rewards that'll make everyone jealous.