| TOGETHER WITH | |
| --- | --- |
Happy Wednesday. We start your day with twin baby pandas because they're the cutest. Shin Shin, the giant panda, gave birth today at a Tokyo zoo.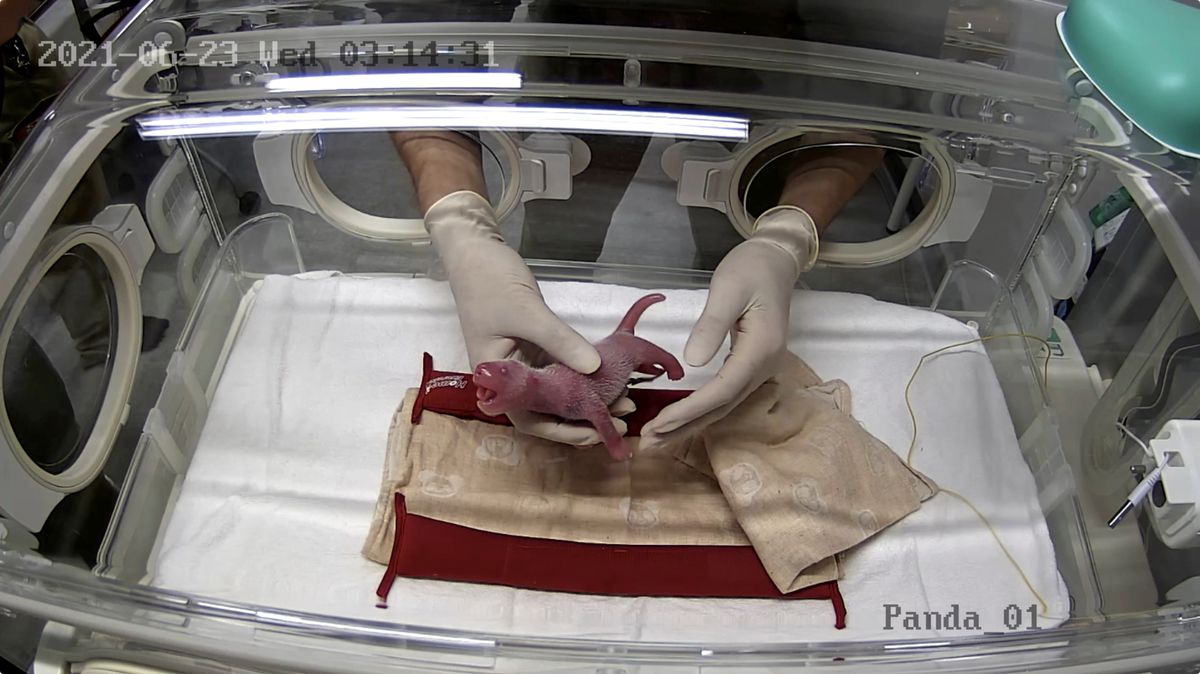 In Case You Missed It.
⛑ A man who got stuck in a Red Cross donation box says he was trying to retrieve his cell phone.
🗳 Andrew Yang has dropped out of the race for New York City Mayor.
🍆 People can't stop laughing at the phallic shape of Jeff Bezos' rocket ship.
🏛 Senate Republicans voted to block an elections reform bill that would set national standards for voting registration and expand mail and early voting so Democrats are vowing to go about this another way.
Coronavirus Update: 🗣 Total confirmed global cases as of 2:00 p.m. ET on Tuesday: 178,912,855 — Total deaths: 3,875,509 — Total vaccine doses administered: 2,676,420,735
| | | | |
| --- | --- | --- | --- |
| | Bitcoin | $33,732.69 | |
| | | | |
| --- | --- | --- | --- |
| | Ethereum | $1,975.75 | |
| | | | |
| --- | --- | --- | --- |
| | Cardano | $1.25 | |
| | | | |
| --- | --- | --- | --- |
| | Dow | 33,945.58 | |
| | | | |
| --- | --- | --- | --- |
| | S&P | 4,246.44 | |
| | | | |
| --- | --- | --- | --- |
| | Nasdaq | 14,253.27 | |
*Stock data as of market close, cryptocurrency data as of 5:00 am ET.
Markets: Crypto volatility continued as Bitcoin and Ethereum shot up 6% and 4% respectively. The Nasdaq ended the session at a record high as Big Tech companies roared back.
Economy: Fed Chair Powell says it's "very, very unlikely" the U.S. will see 1970's-style inflation.
Today's Live Show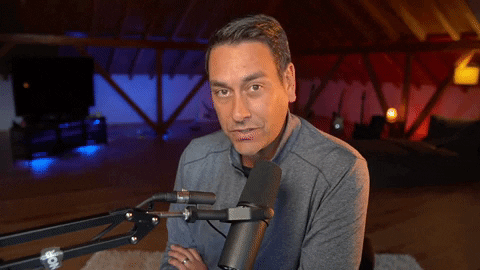 BIDEN'S EVICTION BAN, BITCOIN BOUNCES BACK, HOUSING PRICES SURGE
There's a ton of news this morning. So join us on today's live morning show where we're looking at Biden's move to ban evictions, Bitcoin's reversal from the depths of despair, and home prices explode. Click here to RSVP for our live show and I'll see you at 9 AM Eastern.
The Lead: Kicking The Eviction Can Down The Street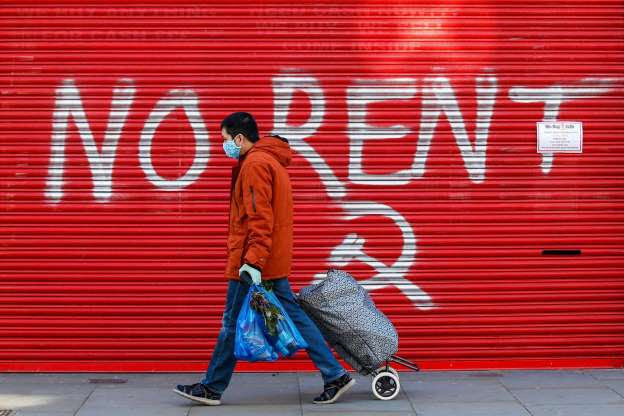 credit: Getty
The Centers for Disease Control and Prevention is expected to announce another month of eviction bans today. The current ban expires on June 30 but lawmakers want more time.
The moratorium prevents landlords from evicting non-paying tenants. Renters must earn less than $99,000 per year, or $198,000 per year for joint files and swear that they were doing their best to make at least partial rent payments.
Landlords have complained that the ban has left them holding the bag with high property tax and insurance bills plus maintenance responsibilities for properties that have not had any cash flow. In a case that is currently being tried in the Supreme Court, landlords assert that property owners have been losing $13 billion per month under the moratorium.
Congress has approved money for rental relief but the money will go to the states first and states have not distributed it to landlords yet.
CONFORMING LOAN

Program

Rate

Change

APR

Change

30 year

2.76%

0.02%

2.81%

0.02%

15 year
2.14

%

0.02%

2.25

%

0.03%
Permanent Out of Office Reply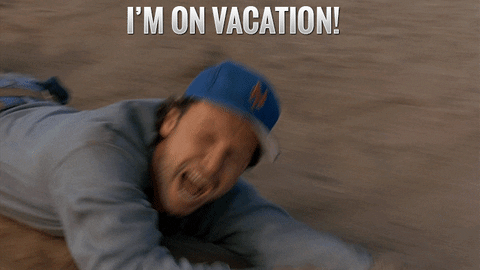 credit: giphy
Lawmakers in Europe are asking for an executive action that would give workers the "right to disconnect" when they are off the clock. This means that even if you work from home, clear boundaries would be set about when you work and when you do not.
"The political push is there because the visibility of overwork and this blurring between working time and private time has continued to be blurred during the pandemic because of the increase in the number of teleworkers, smart working, flexi-working so something needs to be done," Maltese lawmaker Agius Saliba told CNBC.
A disconnect rule already exists in France and Ireland. It does not mean that your boss can't email you off hours but it does mean that you don't have to respond. This works well with small businesses but could be tricky with companies across continents and time zones. Saliba said that EU rules would be flexible to accommodate problems like that.
Sponsor: Get 2 Free Stocks with Webull
If you haven't signed up for Webull now is your chance to get 2 free stocks valued up to $1,850. Yes, you read that right. Right now you can get two free stocks valued up to $1850 just for opening an account with Webull.
You'll get the free stocks just for opening a free trading account with Webull and depositing $100 into the account to activate it. Remember you're not spending $100, you're simply depositing that money into your account. Don't forget to make that deposit in order to receive the free money. And right now Webull is giving away some premium stocks like Google and Apple.
Simply click here and start an account. Even if you never do anything else with the account you still get that free money.
With Webull you can invest in thousands of companies using their trading tools and analytics to create your own financial portfolio. And the best part is $0 commissions and no deposit minimums. I remember when I used to pay $6 per trade with some other companies. Not any more thanks to Webull.
Sign up today and get your free stocks. Thanks, Webull.
You Paid How Much?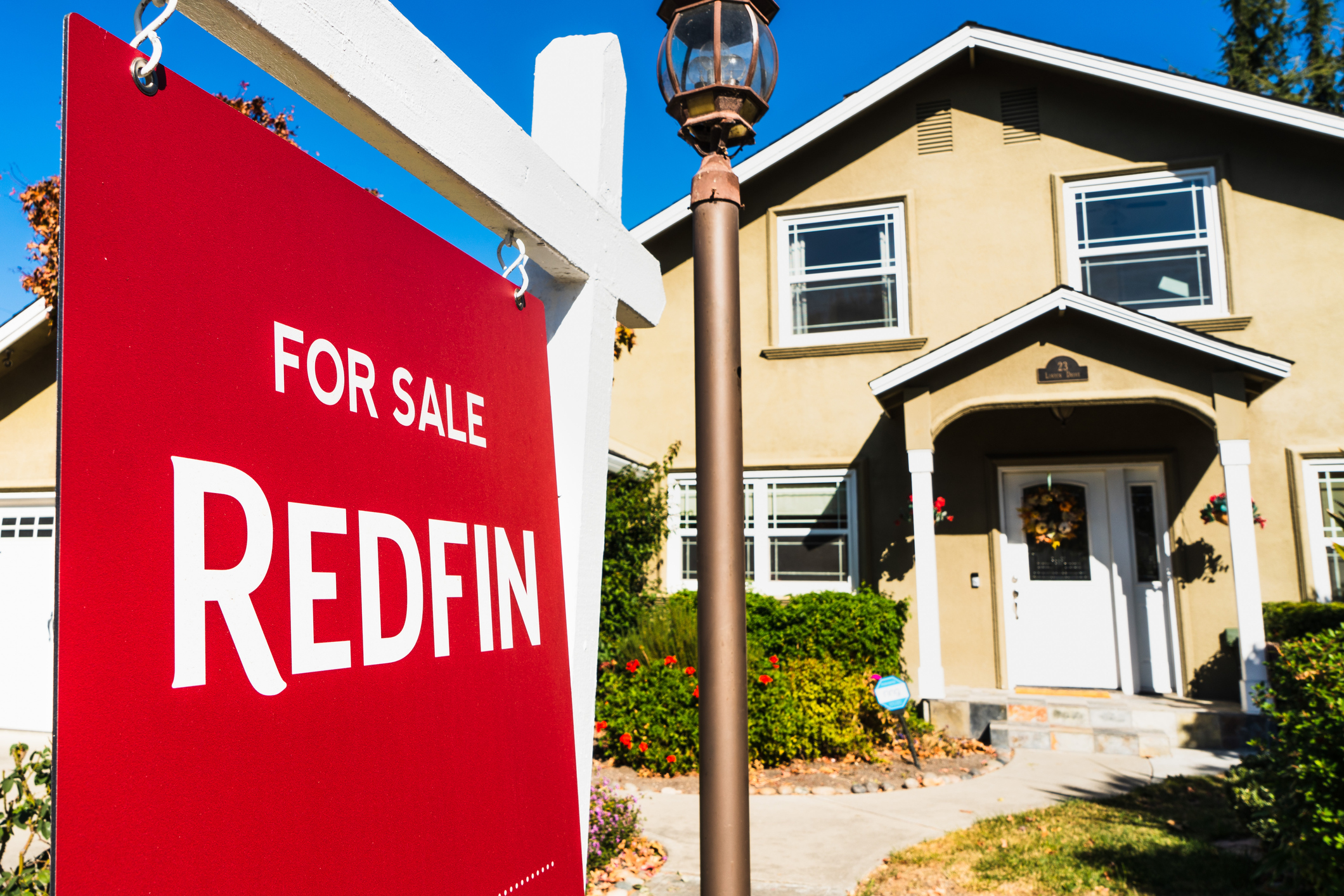 credit: Redfin
The U.S. had the biggest home price jump since 1999. The median price for a single-family home topped $350,000 for the first time ever, according to the National Association of Realtors. That is 24% higher than the median price at this time last year.
Experts say that the shortage of available homes and low interest rates have driven up prices. The rate of home sales is down 0.9% from April to May, even as the prices go up.
Homebuyers don't want to wait for interest rates to go up, which the federal government says will happen sometime between now and 2023 so homes that go on the market don't stay there long. The average home spends 17 days on the market.
Religions Get French Pressed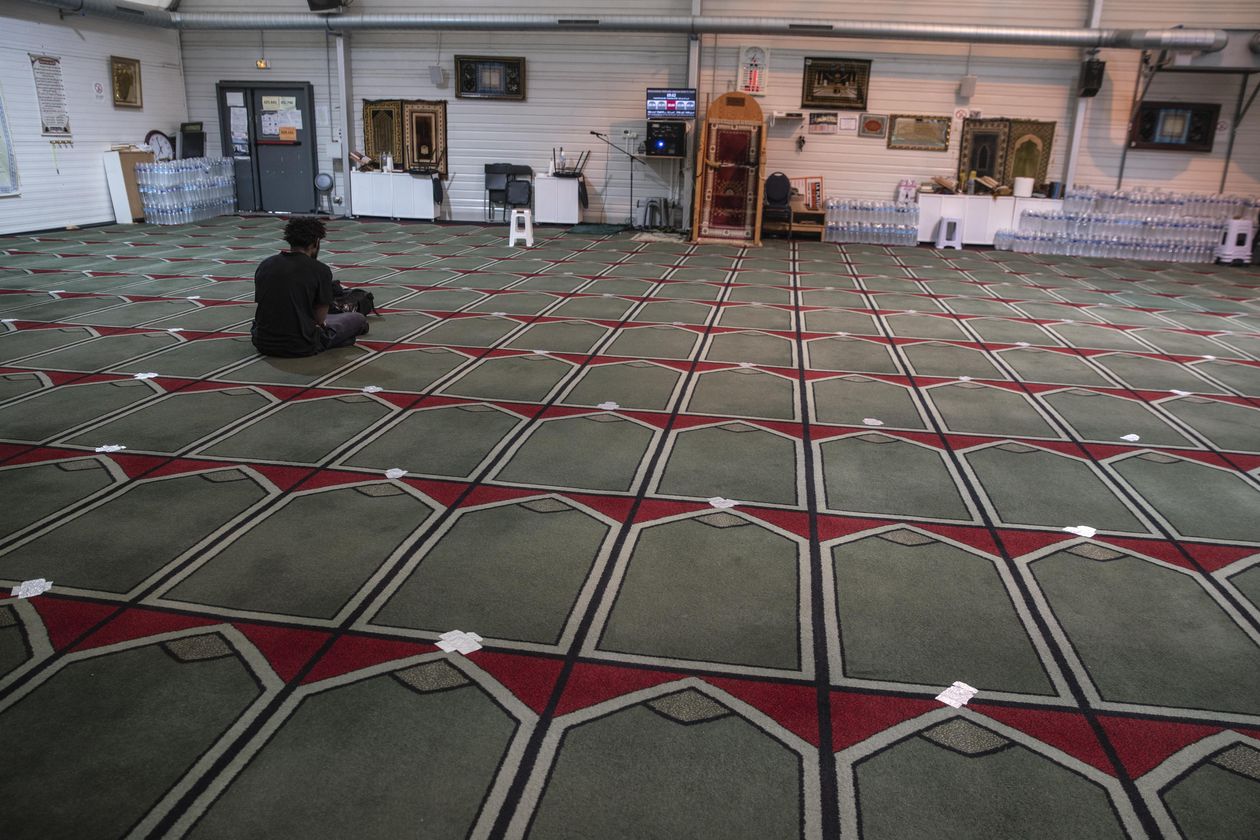 Worshipper at a mosque in France credit: WSJ
French President Emannuel Macron has proposed a law that would give the government the power to permanently close down religious organizations that it thinks are provoking violence or hatred.
Wellllll….by that standard, most religious organizations would be eligible for closure. This is a tricky one.
The Law Reinforcing Respect of the Principles of the Republic would require that religions obtain government permits every five years in order to continue operating. The government could close down houses of worship or dissolve religious organizations without a court order if it finds that leaders are inciting hatred or violence. As you can imagine, not everyone is for that.
"We're giving too much power to the administration," Chems-Eddine Hafiz, rector of the Grand Mosque of Paris, told the Wall Street Journal.
President Macron says that this law is necessary to defend France against "Islamic separatism." This law is expected to pass because the president's party has majority representation in the National Assembly.
News By The Numbers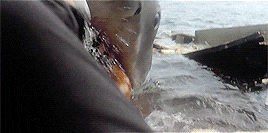 credit: giphy
880 pounds. That is the size of a shark that has been spotted swimming close to the New Jersey shore. Atlantic City is warning beachcombers to beware of the 11-foot white shark named Freya!
50£. That is the denomination of the new bank note in England featuring Alan Turing, famous mathematician and computer scientist. Turing was best know for cracking Nazi coding during World War II. He was convicted by the government for being gay but was issued a posthumous pardon in 2013.
459. That is how many personal notes a Florida principal wrote to his graduating seniors. Talk about using your lockdown time wisely!
Holy Ship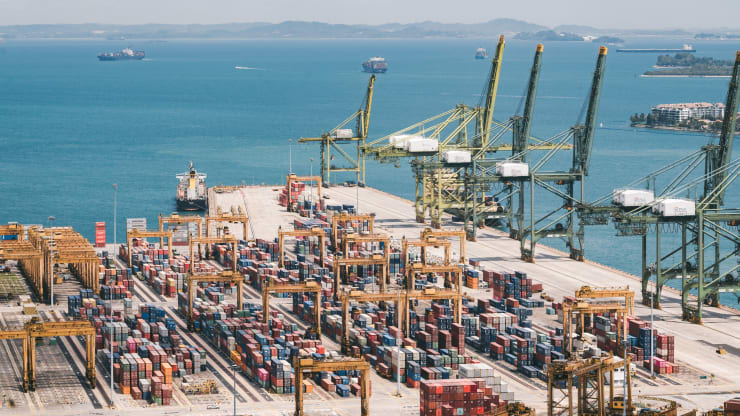 credit: getty
Shipping businesses are overwhelmed with consumer goods, causing delays and increased cost and that is adding to the current inflation problem.
The Port of Los Angeles "logged its busiest month in history, handling more than 1 million shipping containers in May," according to NPR. Because of the increase in goods, some vessels have been sitting for up to five days to get into port and then must wait another 10 days to be unloaded. As a result, shipping costs have doubled in some cases.
The Fed
Federal Reserve Chair Jerome Powell acknowledged the inflation of certain items but continues to insist that it will all even out.
Inflation is currently up 5% since last May, which is the highest annual jump in 13 years but when Powell was asked by Congress on Tuesday if the country was headed towards the hyperinflation rates of the 1970s and 1980s when inflation peaked above 10%, he said that was "very, very unlikely."
Share The Love
Become a friend of Morning Invest by sharing this newsletter with someone you love.
When you do, we don't just give you a pat on the back and say, "Well done old sport." We give you actual rewards that'll make everyone jealous.