TOGETHER

WITH
Happy Monday. Hair horns were the hottest hairstyle of the summer. Surely you already knew that and are working on yours this morning, right?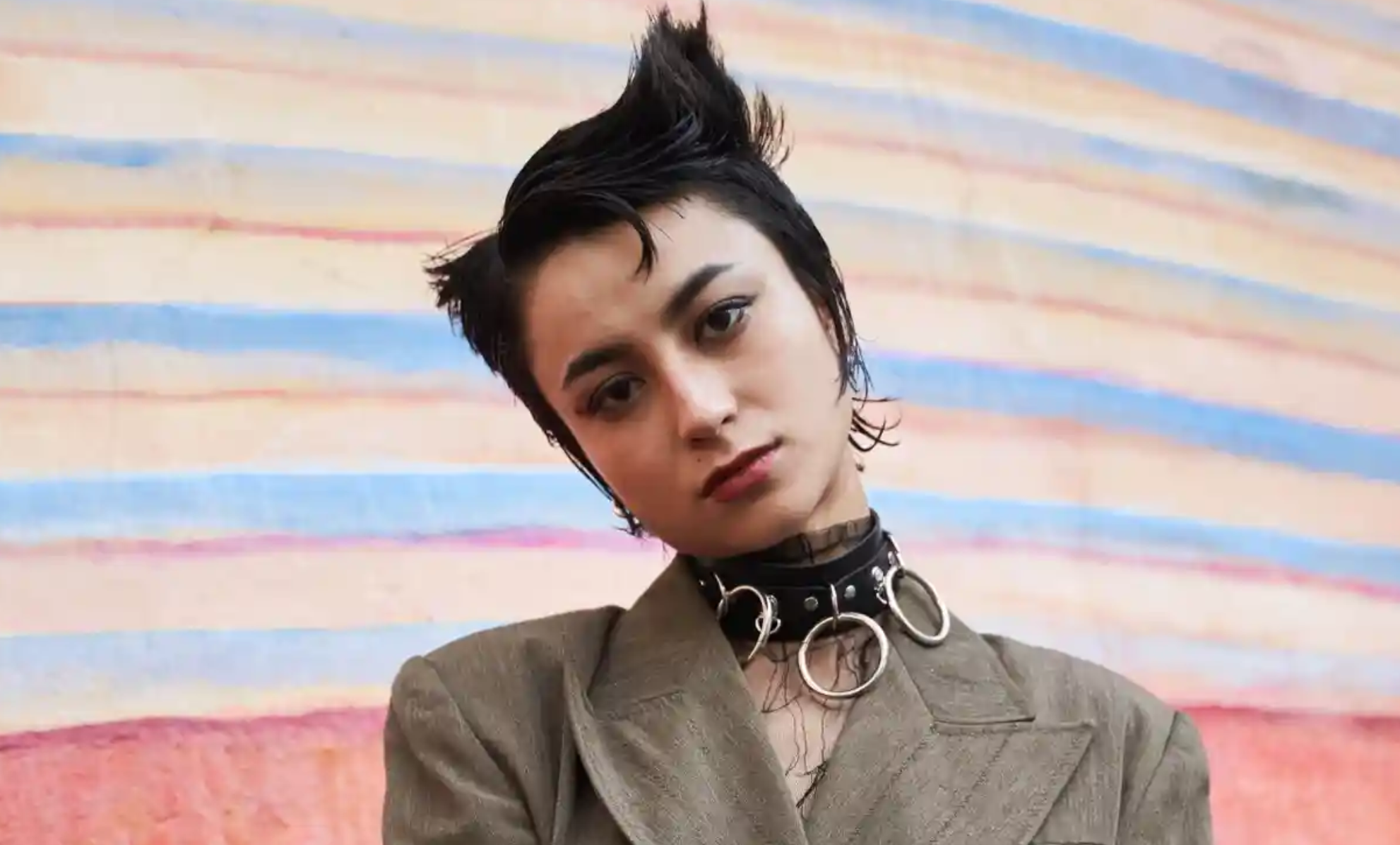 credit: guardian
In Case You Missed It.
🌀 Hurricane Ida made landfall as a Category 4 storm and has weakened to a Category 1 as it makes its way up Louisiana. The storm was so powerful it actually caused the Mississippi River to reverse!
🥤 Applebees is bringing back the Oreo Cookie Shake because the dessert is featured in a song called "Fancy Like" and dances to it have gone viral on TikTok.
🚨 Police arrested 69 people for storming the Governor's mansion in St. Paul, Minnesota.
📱 Google may launch the Pixel 6 ahead of the new iPhone in September.
⌚️ The new Apple Watch Series 7 will likely be released this Fall and will feature a new flatter display and flat edges. It will also come with a bigger screen.
🔥 Thousands of people have been ordered to evacuate in Lake Tahoe due to a massive fire that has been raging for weeks and firefighters are not optimistic about containing it any time soon.
Coronavirus Update: Total confirmed U.S. cases as of 3 p.m. ET on Sunday: 38,776,438 — Total deaths: 637,343
| | | | |
| --- | --- | --- | --- |
| | Bitcoin | $48,005.46 | |
| | | | |
| --- | --- | --- | --- |
| | Ethereum | $3,186.12 | |
| | | | |
| --- | --- | --- | --- |
| | Cardano | $2.83 | |
| | | | |
| --- | --- | --- | --- |
| | Dow | 35,455.80 | |
| | | | |
| --- | --- | --- | --- |
| | S&P | 4,509.37 | |
| | | | |
| --- | --- | --- | --- |
| | Nasdaq | 15,129.50 | |
*Stock data as of market close, cryptocurrency data as of 5:00am ET.
Markets: All eyes this week on new jobs data. The Labor Department's August jobs report will be an incredibly important measurement of the economic recovery as the Delta variant surges.
Banks: It turns out that banks really want to give you money. Lending standards at the biggest banks dropped at a record pace in the second quarter as they tried to drum up new business. A net 25 percent of banks loosened lending standards on consumer and corporate loans.
CONFORMING LOAN

Program

Rate

Change

APR

Change

30 year
2.79

%

 

0.06%

2.85%

 

0.06%

15 year
2.10

%

 0.07%

2.20

%

 0.07%
The Lead: A Messy End to America's Longest War Conflict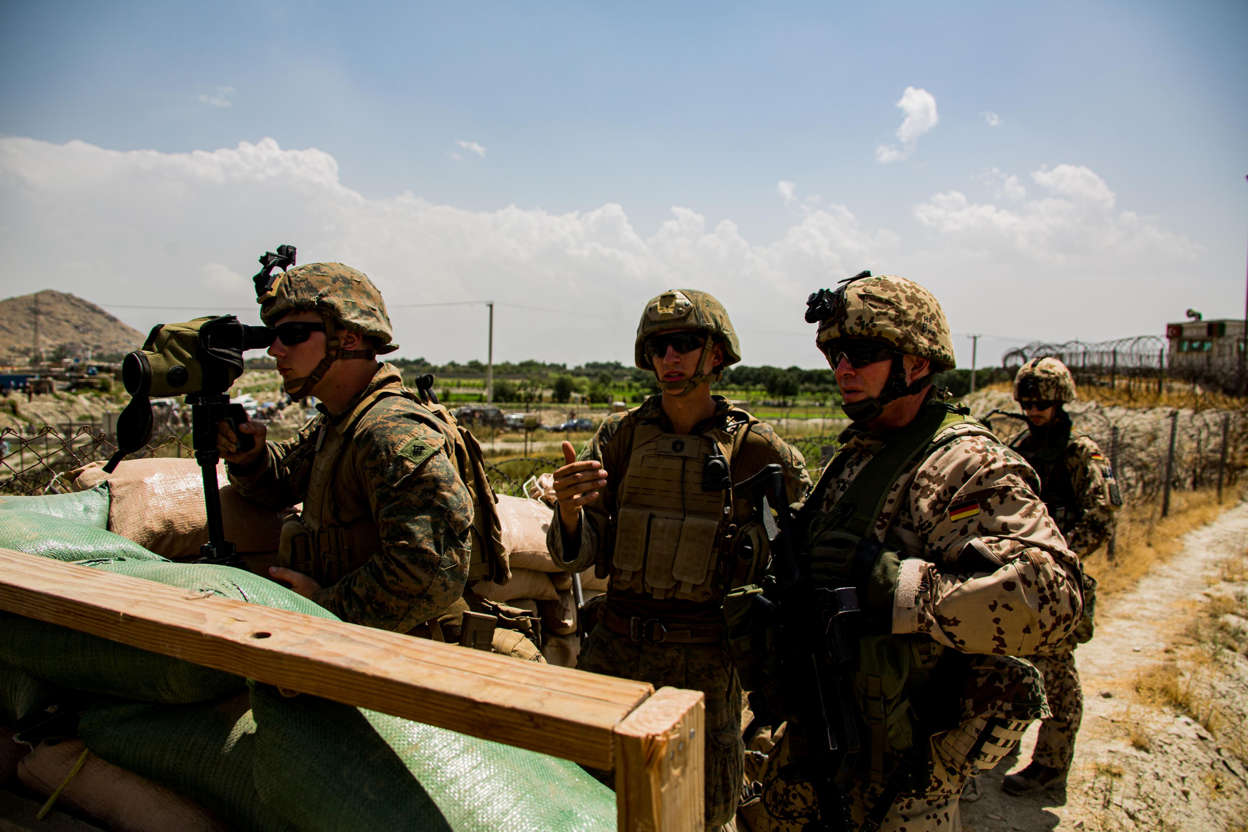 credit: reuters
Attacks continue in Kabul as Western forces retreat from Afghanistan. The U.S. military plans to complete withdrawal from the region by tomorrow but the departure has caused upheaval as the Taliban has taken control back.
On Monday, at least five rockets were fired towards the airport, and Sunday a drone strike from U.S. forces hit a would-be suicide bomber thwarting an attack. Last Thursday a bomb outside the airport killed 13 troops and many Afghan civilians.
As tomorrow's deadline is just hours away, the region is on high alert for more violence and upheaval and so is the rest of the world.
In related news, military veterans who served in Afghanistan over the last two decades are finding the upheaval especially upsetting. Veterans' suicide hotlines report higher than normal call volume due to the events of recent weeks.
Also, it turns out that most of the military "strategists" you see on television criticizing the end of the war are paid big bucks by the war industry. Can you say conflict of interest?
Bitcoin Round-Up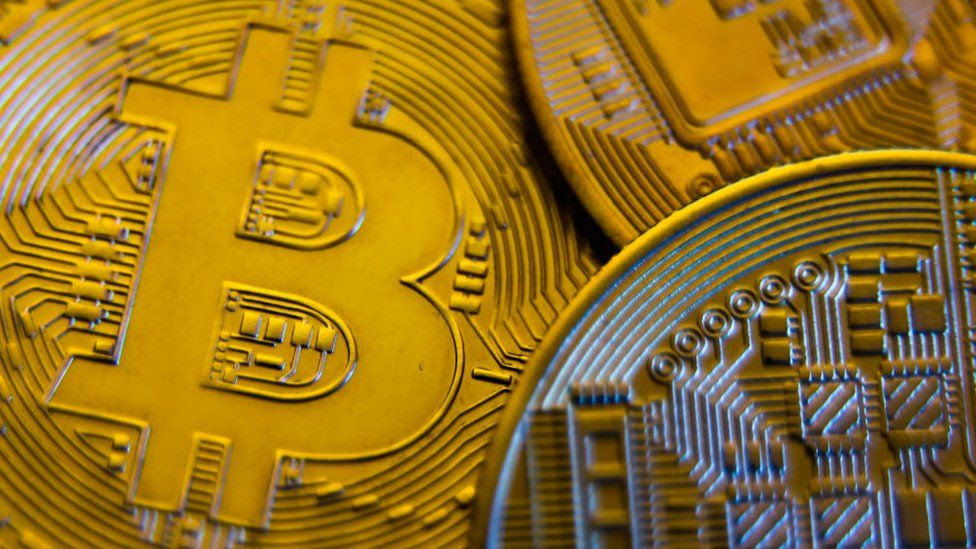 credit: getty
You can now transact Bitcoin at an ATM in Honduras. This is the first of its kind and it allows users to buy crypto with their local currency.
The machine is called "La Bitcoinera." It was installed in Honduras after the President announced that Bitcoin was now legal tender in the country, in addition to the local currency and American dollars. The President says that 200 more ATMs just like this are soon to be installed.
Meanwhile, in Brussels a famous bar announced it'll start accepting Bitcoin as payment for drinks and food. The anarchist bar on Rue des Éperonniers street has become one of the first places of this kind in the Belgian city to support crypto as a payment option.
Sponsor: MANSCAPED™
Meet Manscaped. This awesome company will change your grooming life. Seriously.
Manscaped just rolled out their Performance Package which is the best below-the-waist grooming package you'll ever need. Inside you'll find their new Lawn Mower, love the name, which is a SkinSafe trimmer to reduce nicks to your two best friends.
When you order the Performance Package you'll get a free travel bag and a pair of their super comfortable anti-chafing boxer briefs.
Get 20% and free shipping by using our coupon code INVEST when you visit Manscaped.com. Your family jewels will thank you.
Online/Offline A-Holes
credit: giphy
Guess what? People who are a-holes online are usually a-holes offline too. A new study has confirmed what you already knew.
This comes from the American Political Science Review. Scientists studied users in the U.S. and Denmark to test the hypothesis that online life is more hostile than offline life. It's not true. Research showed that people are just as likely to be unpleasant in person if they were prone to being unpleasant online.
Thankfully people who are not interested in being unpleasant are able to opt-out. The researchers said: "We did find some evidence for another selection effect: Non-hostile individuals select out from all, hostile as well as non-hostile, online political discussions."
These wise people put the unfriend, silence, and unfollow buttons to good use!
News By The Numbers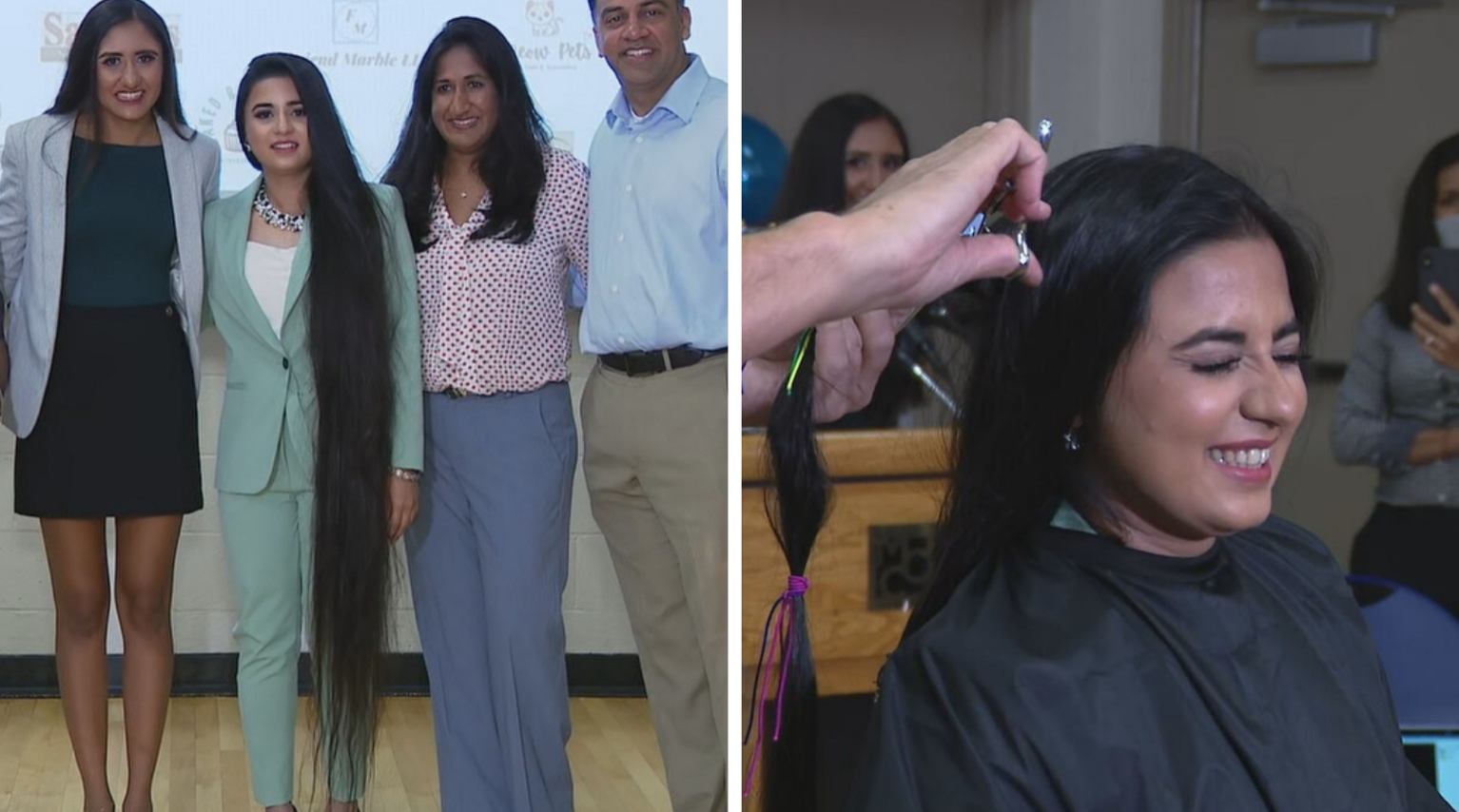 credit: local21news.com
17 years. That is how long one woman went without a haircut. She cut it last week and donated it to children with hair loss, setting the world record for most hair donated to charity by one person.
$11.3 billion. That is how much money Pfizer made in the first half of 2021, in no small part due to the Covid vaccine.
83.3 million. That is how many streams Justin Bieber had on Spotify last month making him the most-streamed artist ever on the platform.
Dear Homeowner, I Would Like To Buy Your House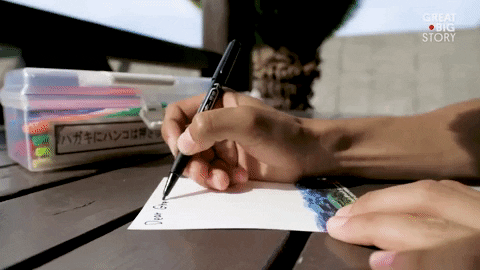 credit: giphy
Oregon has banned the "love letters" that prospective home buyers submit to sellers with their offers to buy their houses. These are the sappy introductory letters that tell the sellers how nice the family is and how well they will care for the home.
Beginning in January, real estate agents will not be allowed to submit these personal touches with their clients' offers. That is because it will be forbidden to send any communication that reveals the buyers' race, color, religion, sex, sexual orientation, national origin, marital or family status. The concern was that people of color and other marginalized groups were not given equal treatment against other buyers due to these family "reveals" and that this was a sort of systematic racism.
Real estate agents often reject these letters these days but in Oregon, it will be mandatory to do so. This is the first state to enact a law like this.
Today's Live Show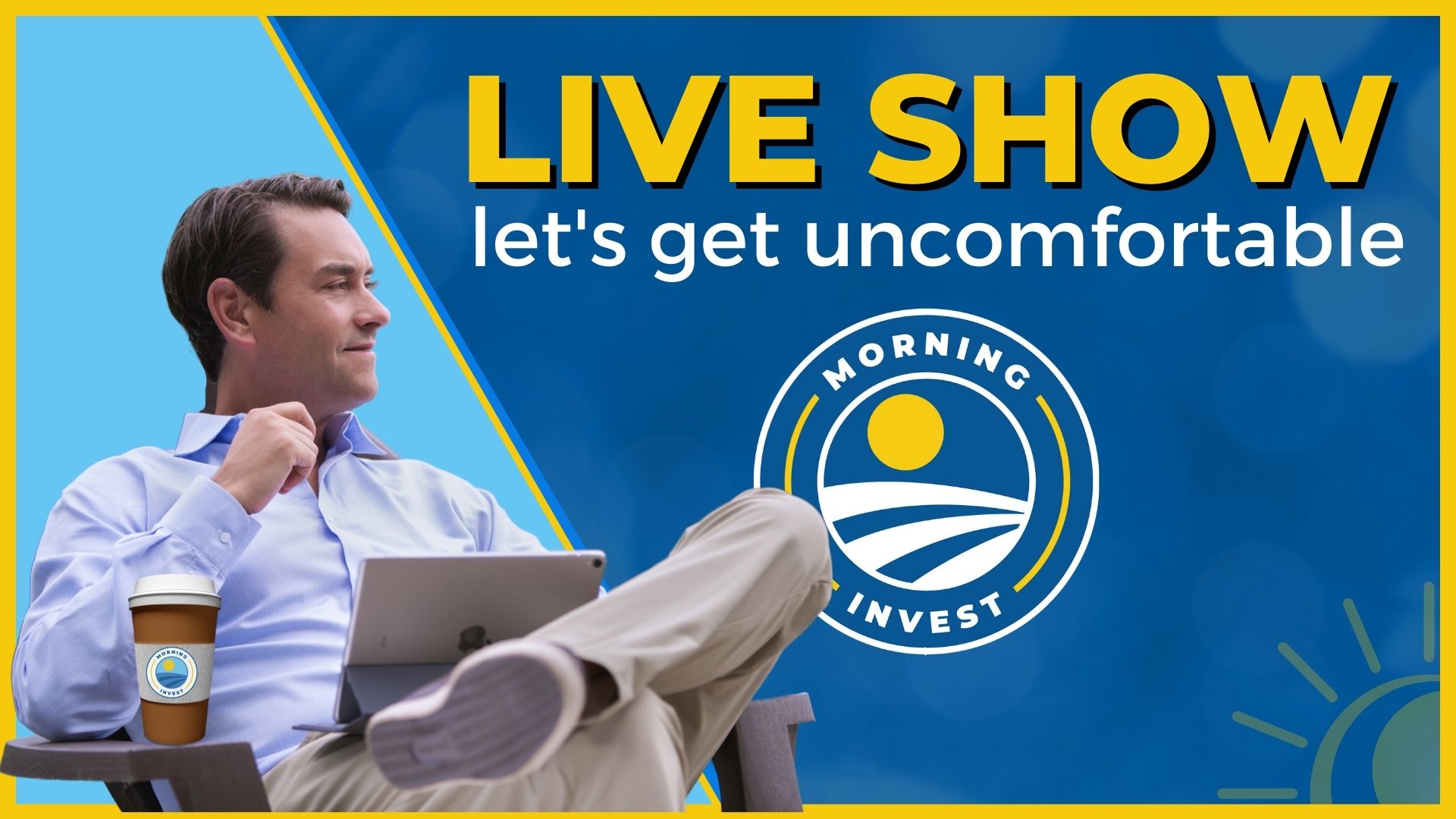 MORNING INVEST LIVE
Join us on today's live morning show. Clayton is back with only a minor cough and sore throat. We'll be looking at:
Democrats have a plan for two new stimulus checks which includes taxing the rich.
The war mongers are all over your television. Just how much money are they being paid by the war machine?
Afghanistan is out of money… you won't believe who stole it.
Click here to RSVP and I'll see you at 8:30 AM Eastern. And feel free to start chatting in our chat room.
Baby Shark, Doo Doo Doo Doo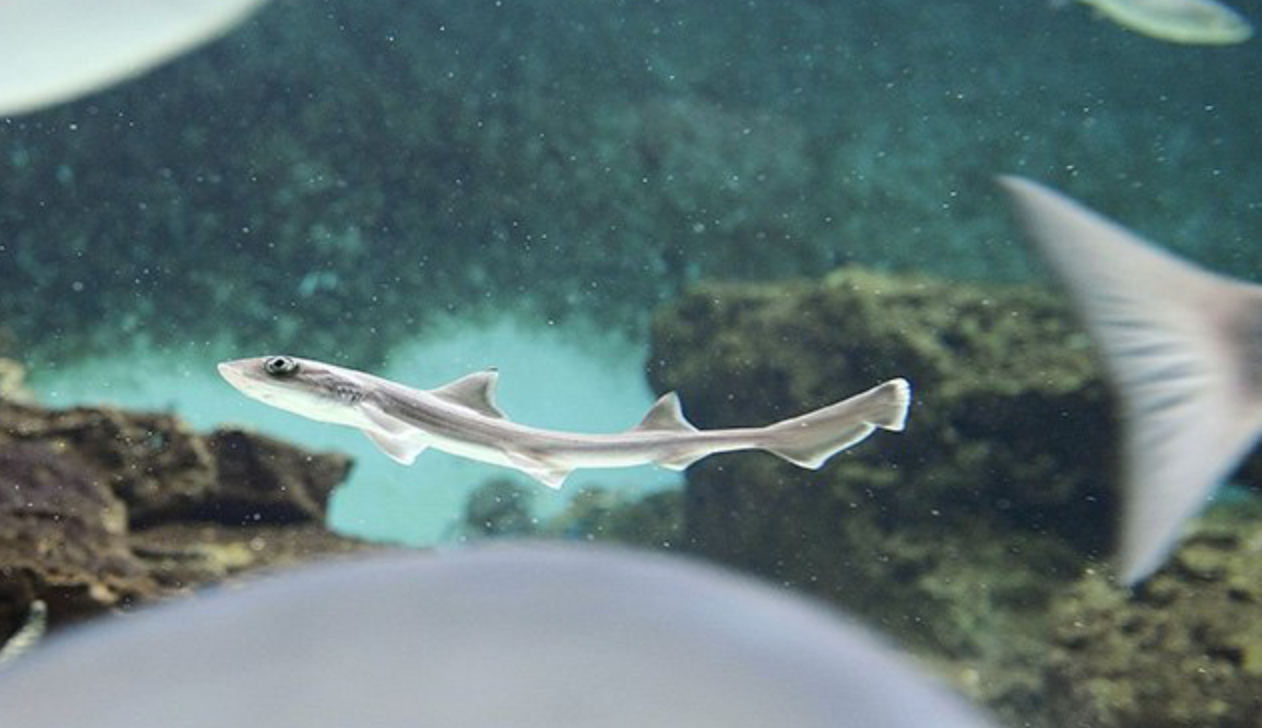 credit: getty
Here is your vocabulary lesson for the day.
Parthenogenesis: It is when an egg is fertilized without male sperm and a baby is born.
Scientists say this happened at an aquarium in Italy. A smoothhound shark was born to a mommy shark who had not been around a daddy shark for at least ten years.
Marine biologists say that at least 15 species of sharks and rays can produce offspring without fertilization but it is difficult to document this in the wild. The aquarium is calling this the "virgin birth" and they named the baby shark Ispera, doo doo doo doo doo doo. (Doo doo's not part of the actual name.)
Share The Love
Become a friend of Morning Invest by sharing this newsletter with someone you love.
When you do, we give you actual rewards that'll make everyone jealous like our brand new Grover mugs. So please share the newsletter with your very own referal link found at the bottom.