| TOGETHER WITH | |
| --- | --- |
Happy Wednesday. Paramount is working on a full-length movie based on Baby Shark doo doo do do do doo. This proves you can make a movie about anything.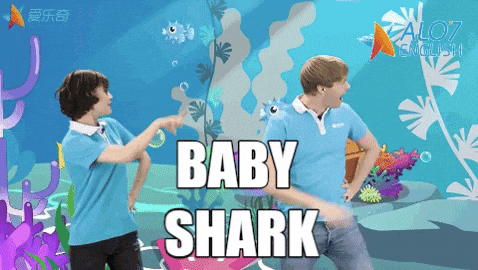 credit: giphy
In Case You Missed It.
🤴🏻 Prince Andrew settled his case with rape-accuser Virginia Giuffre for £12million or $16 million U.S. dollars.
🚨 A little girl was found under a staircase two years after going missing. Her abductors have been arrested and she will be returned to her parents.
🏈 The Super Bowl had its highest ratings in 7 years with 112 million people tuning in.
⚖️ Arizona passed a new law banning abortions after 15 weeks of pregnancy.
🇲🇽 Migrants in Mexico sewed their mouths shut to protest their treatment on the Southern border of the U.S.
Coronavirus Update: 😷
| | | | |
| --- | --- | --- | --- |
| | Bitcoin | $44,258.91 | |
| | | | |
| --- | --- | --- | --- |
| | Ethereum | $3,155.13 | |
| | | | |
| --- | --- | --- | --- |
| | Cardano | $1.11 | |
| | | | |
| --- | --- | --- | --- |
| | Dow | 34,988.84 | |
| | | | |
| --- | --- | --- | --- |
| | S&P | 4,471.07 | |
| | | | |
| --- | --- | --- | --- |
| | Nasdaq | 14,139.76 | |
*Stock data as of market close, cryptocurrency data as of 5:00am ET.
Markets: A lot of green in the markets as investors watched Russia pull troops back from the Ukrainian border. Tech and travel stocks led to the surge thanks to big earnings reports. Airbnb beat Wall Street estimates on earnings and revenue in its fourth quarter.
The Lead: Myocarditis in Kids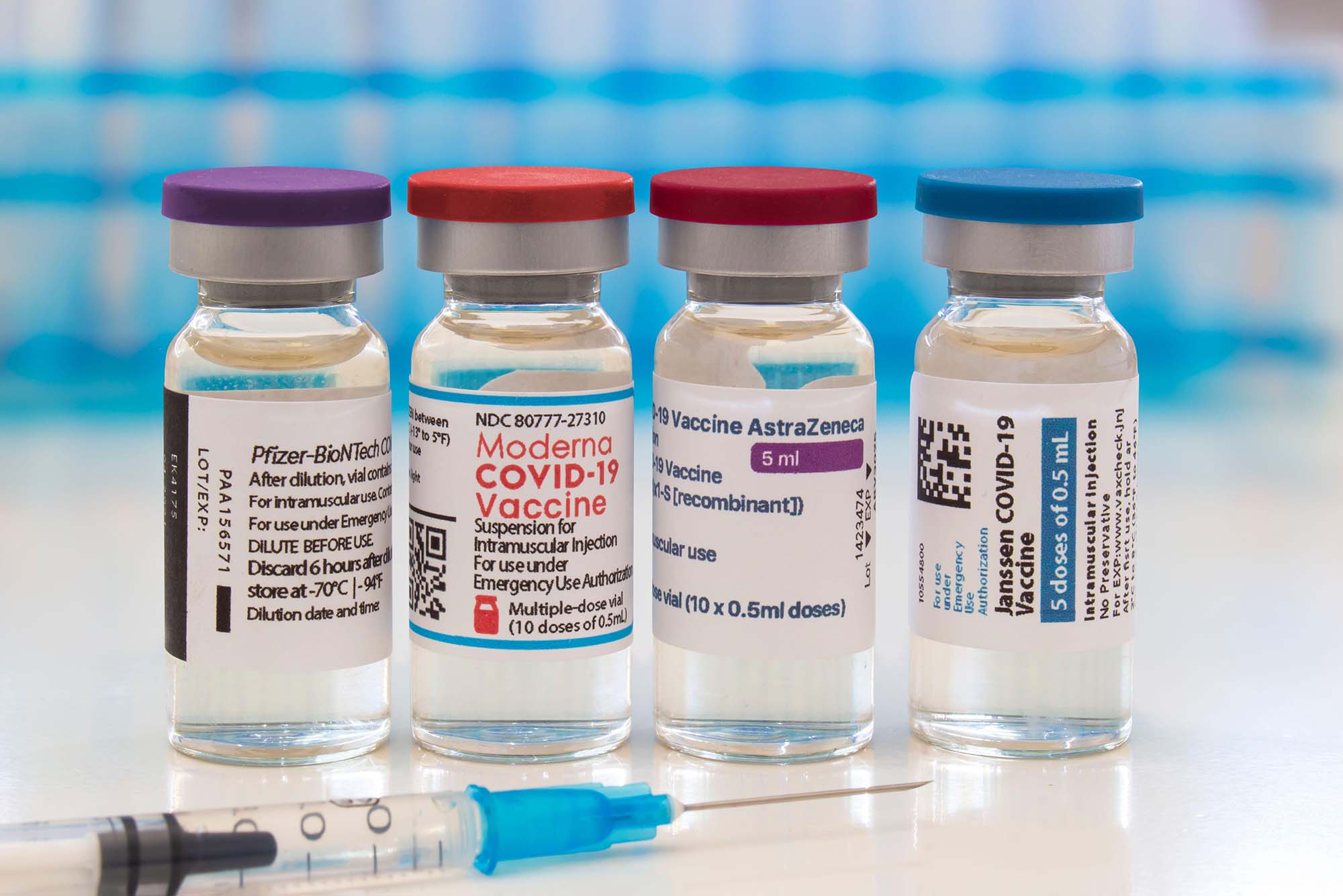 credit: getty
A new study from the U.S. Centers for Disease Control along with other U.S. universities and hospitals does in fact show an increased risk of myocarditis after the Covid vaccines. It is not nothing so let's try to break it down because the mainstream media has said next to nothing about this.
The study, published in JAMA Network at the end of January shows that the risk of myocarditis, or inflammation of the heart, is 133 times greater after an mRNA Covid vaccination. The risk is there "across multiple age and sex strata" but greater in adolescent men. The condition is serious enough for hospitalization but 87% of those hospitalized were discharged with "resolution of symptoms by time of discharge," meaning that they were successfully treated.
The paper does not claim that the vaccine causes myocarditis but it does show a high correlation.
So what do we do with this? The study's authors say that adolescents and young adults should have their progress monitored for "heart-related incidents after vaccination." Also, given that the vaccine does not prevent Covid but has been shown to lessen its severity, each person should consult with their physician to discuss their own risk-benefit calculation.
As The War Wheels Turn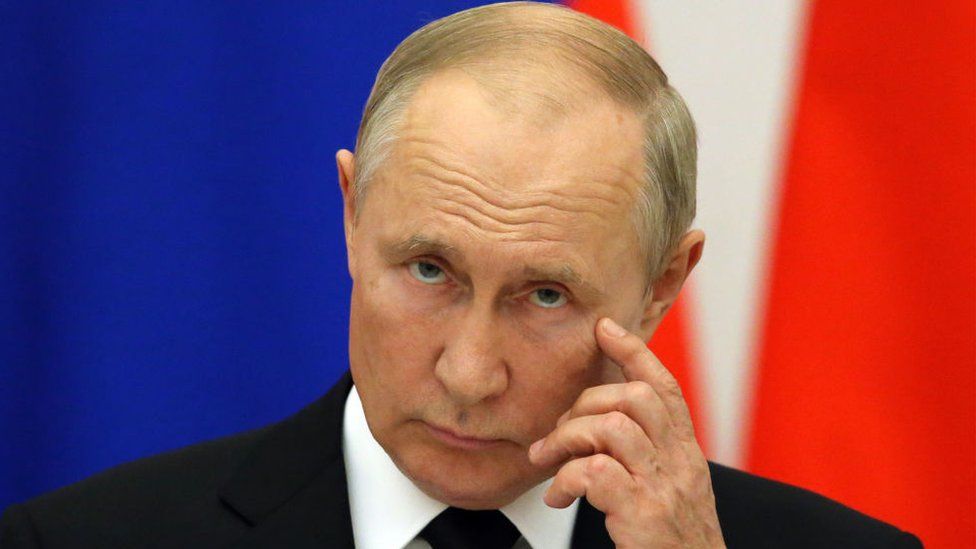 credit: getty
Russian President Vladimir Putin met with newly-elected German chancellor Olaf Scholz on Tuesday to discuss the Ukrainian conflict. Both sides are fairly clear that they do not want to go to war against one another.
Chancellor Scholz said that his priority is "that Europe does not see an escalation into war." Putin reiterated that, saying, "We do not want war in Europe."
So about that Ukraine-joining-NATO thing? Not a priority, according to Chancellor Scholz. It is "not on the agenda."
Russia has already begun to withdraw troops from the border and released video of troops boarding trains to retreat. Putin will meet with the leader of Belarus, Alexander Lukashenko later this week and hopefully say more words that point towards NOT having a World War 3.
Start A Business This Year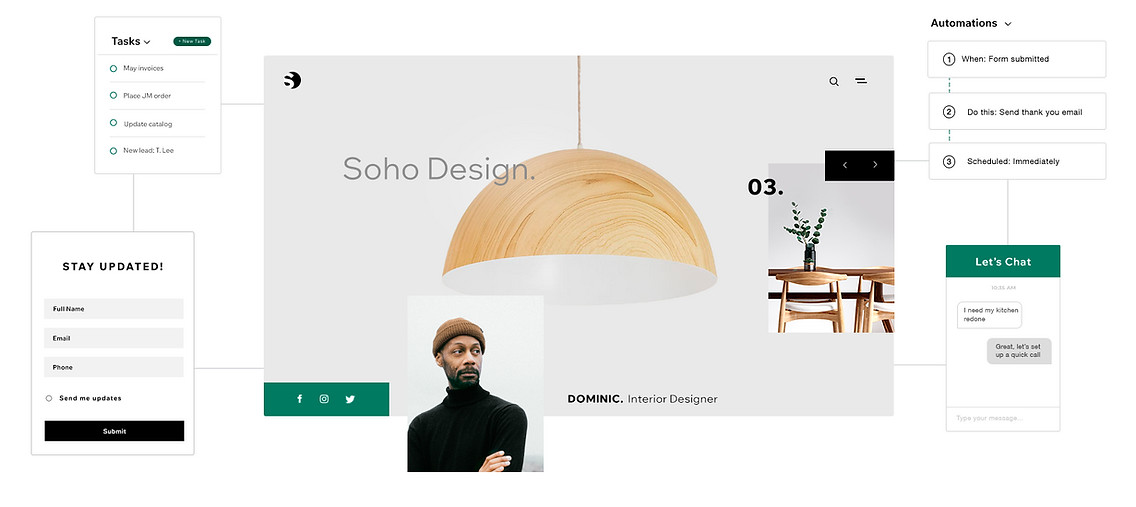 This year is the perfect year to build a business website. And that's exactly where Wix comes in.
It offers a complete business solution with all the features you need to create, manage and grow online.

You can build your website exactly the way you want with thousands of design features that have been created with your needs in mind.

Wix has a strong infrastructure in place, providing you with reliable hosting and fast loading times. Meaning? As a user, you'll have faster-performing websites for your customers anywhere in the world.
And to top it all off, you get marketing and business tools built-in to your website dashboard making it even easier for you to reach the right audiences. So head over to wix.com and join millions of people growing their business online, today.
Oh Bee-Have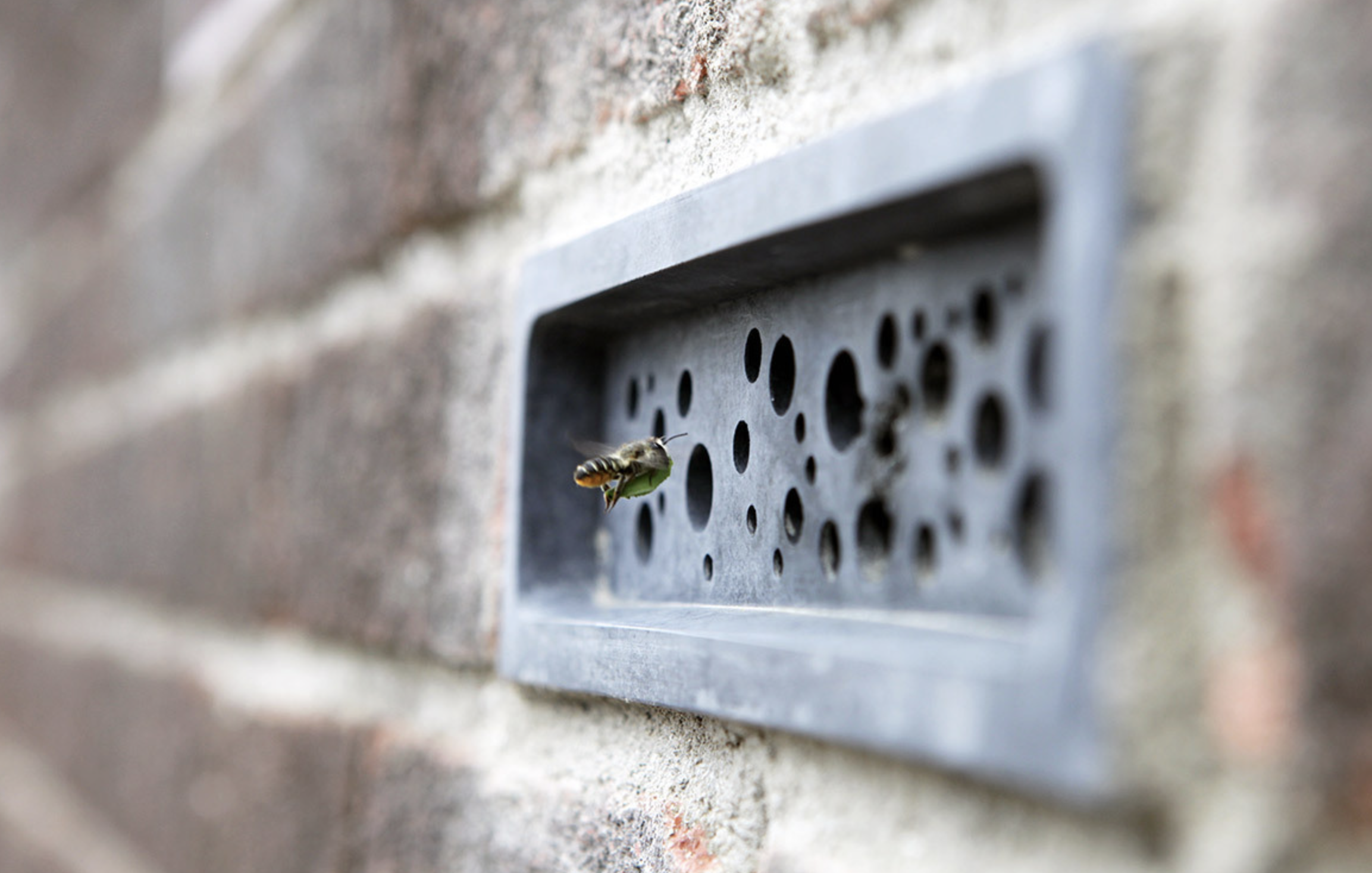 credit: archdaily
A company in England is trying to build beehives into buildings.
You might think that you don't want a beehive in your building but you also don't want a world without bees. Without pollinators, our food chain would collapse and we would face dino-level extinction.
The company, Green&Blue, makes small hives that can be built into brick walls as well as building inserts for birds and bats. The beehives are called Bee Bricks. They are solid in the back so the bees cannot bumble their way through the wall and into your home.
The major obstacle to this is humans. So what do we do when a non-human soul enters our house? Reach for the fly swatter? Flies are pollinators too, you know.
"We become so disconnected from nature that we forget that we are nature, we expect our interactions with animals and insects to happen in a specific place at a time of our choosing, instead of being absorbed and surrounded," said Faye Clifton from Green&Blue.
What's Trending?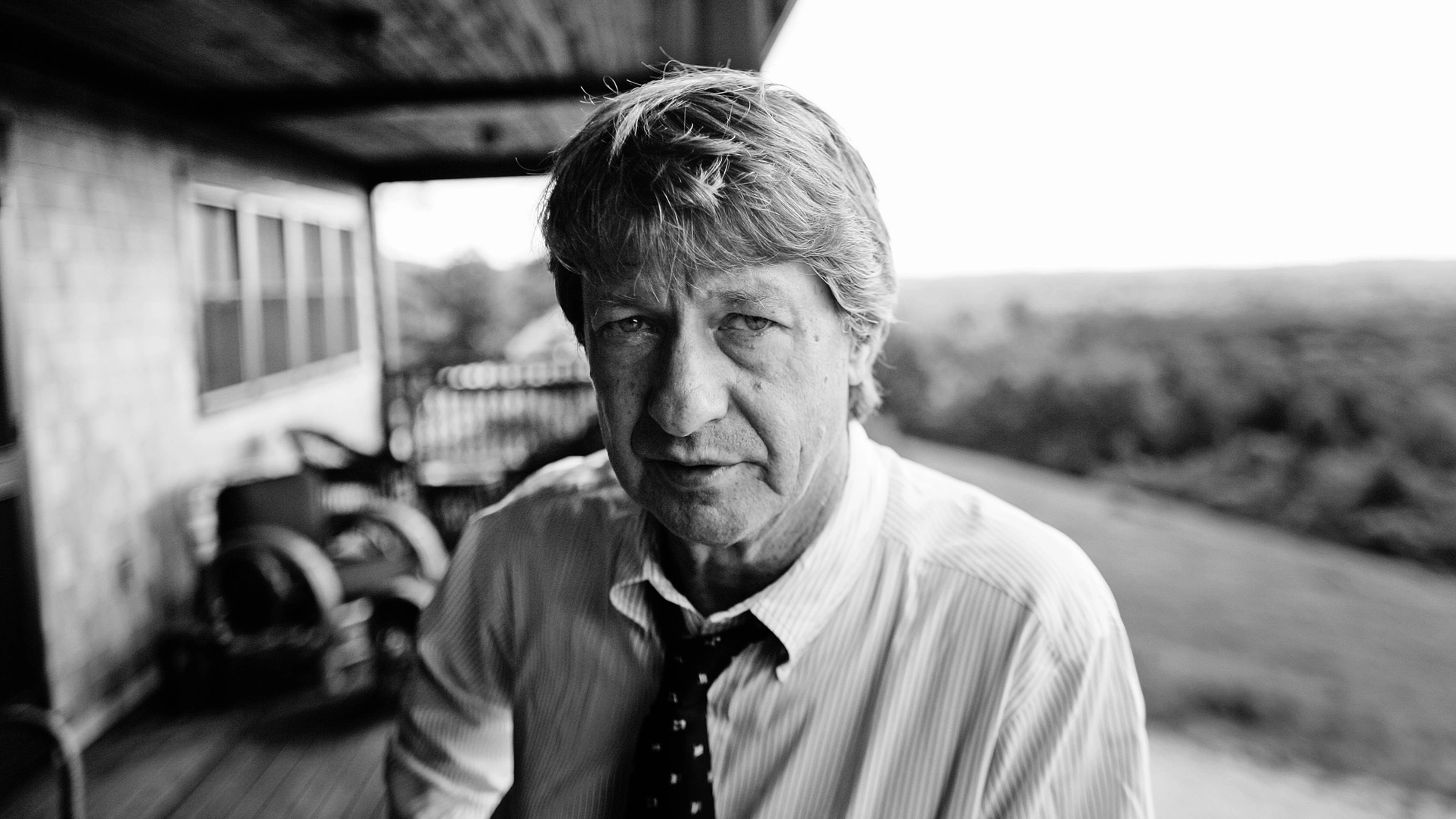 P.J. O'Rourke is trending. The political satirist died of lung cancer at the age of 74.
Deep Sidhu is trending. The actor and activist died in a car accident on Tuesday night.
Queen Elizabeth is trending because she appeared virtually in a floral dress and appears healthy after some worried she may have been exposed to Covid from her son Charles.
Simone Biles is trending because she announced that she is engaged to NFL player Jonathan Owen's.
Truth Social is trending because Donald Trump Jr. posted a screenshot of the first post on Former President Trump's new social network.
McDonald's Sprite is trending because, according to people on Twitter, it burns when you drink it. I will take their word for it.
News By The Numbers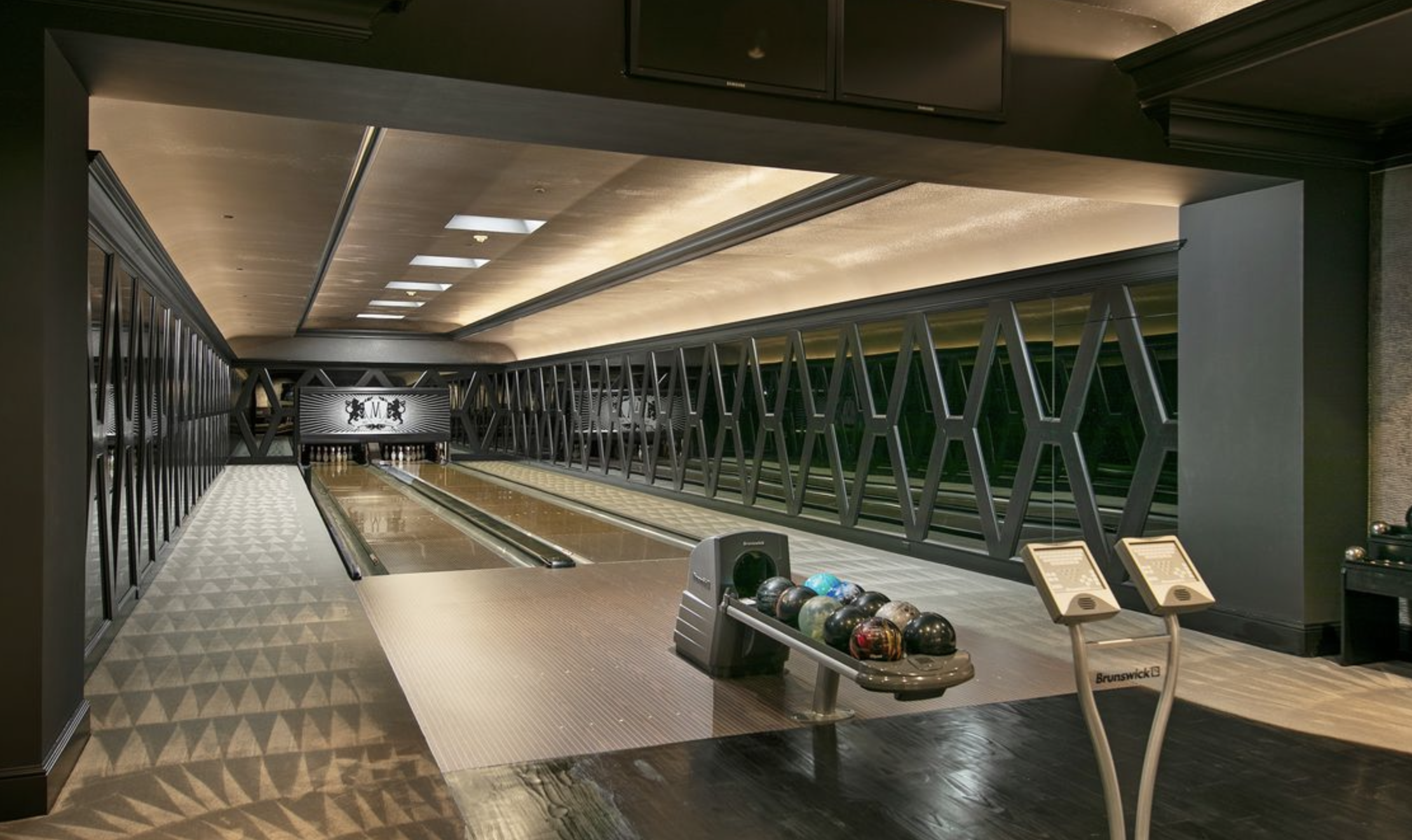 $165 million. That is the bargain price for the 56,000-square-foot mansion once owned by TV producer Aaron Spelling. It has 14 bedrooms, 27 bathrooms, a bowling alley, a professional screening room and a beauty salon.
$73 million. That is how much gunmaker Remington Arms will pay in a settlement related to the Sandy Hook Elementary School mass shooting.
$1 million. That is the value of Bitcoin raised for the Canadian trucker convoy. The problem, as one trucker put it, is that "none of us know how to use that goddamn bitcoin."
2045. That is when the state of Illinois will shut down all fossil fuel plants in the state. To prepare for this transition, the state will spend $580 million per year to build out renewable energy infrastructure.
A Cure For HIV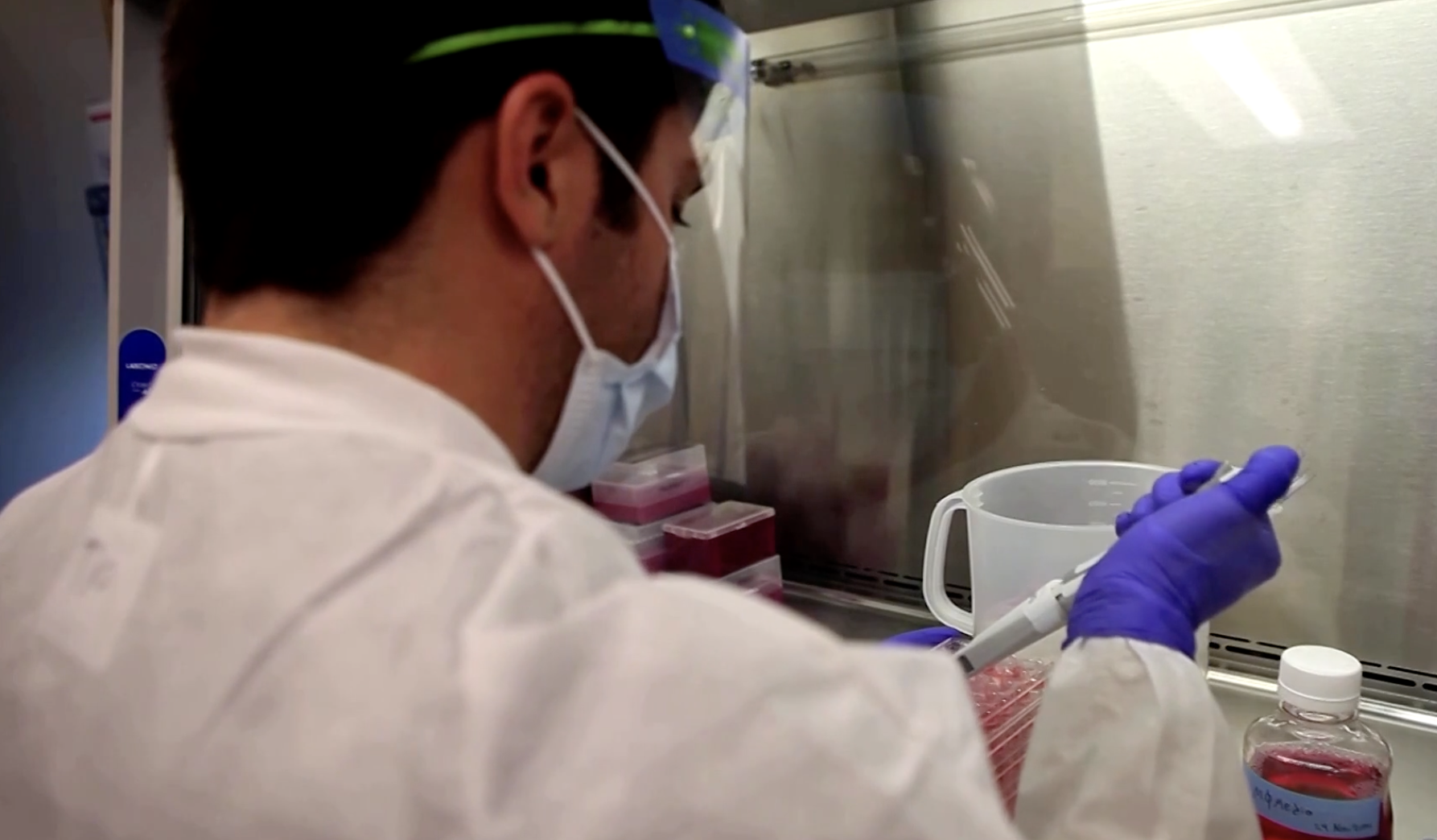 credit: reuters
Scientists say that they have cured a person of HIV using stem cell technology. This is the third person and first woman to experience this miracle.
The woman is in remission for leukemia, cancer that starts in the blood. Her cure came from a stem cell transplant that comes from umbilical cord blood.
Not all HIV patients can be cured from this method but doctors say that this "confirms that a cure for HIV is possible and further strengthens using gene therapy as a viable strategy for an HIV cure."
Today's Live Show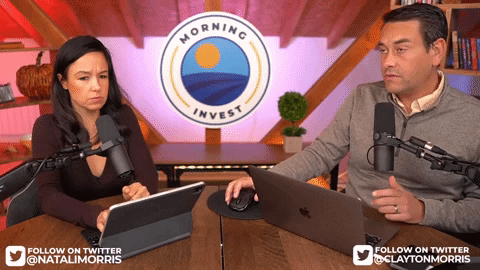 JOIN US FOR MORNING INVEST LIVE AT 9AM EASTERN
I'll hope you'll join us on today's live morning show. New reports show that the Trudeau government is trying to discredit the Freedom Convoy by planting weapons in Ottawa around the blockade. Wait until you hear from truckers on this story. We're also diving deeper into the new data on childhood vaccines and what the CDC is saying about it this morning. Click here to RSVP and I'll see you at 9 AM Eastern.
Share The Love
Become a friend of Morning Invest by sharing this newsletter with someone you love.
When you do, we don't just give you a pat on the back and say, "Well done old sport." We give you actual rewards that'll make everyone jealous.