| TOGETHER WITH | |
| --- | --- |
Happy Tuesday. The newest addition to the Macy's Thanksgiving Day Parade will be a 41-foot tall Grogu float, better known as Baby Yoda although Mandalorian fans will tell you that he is not Baby Yoda!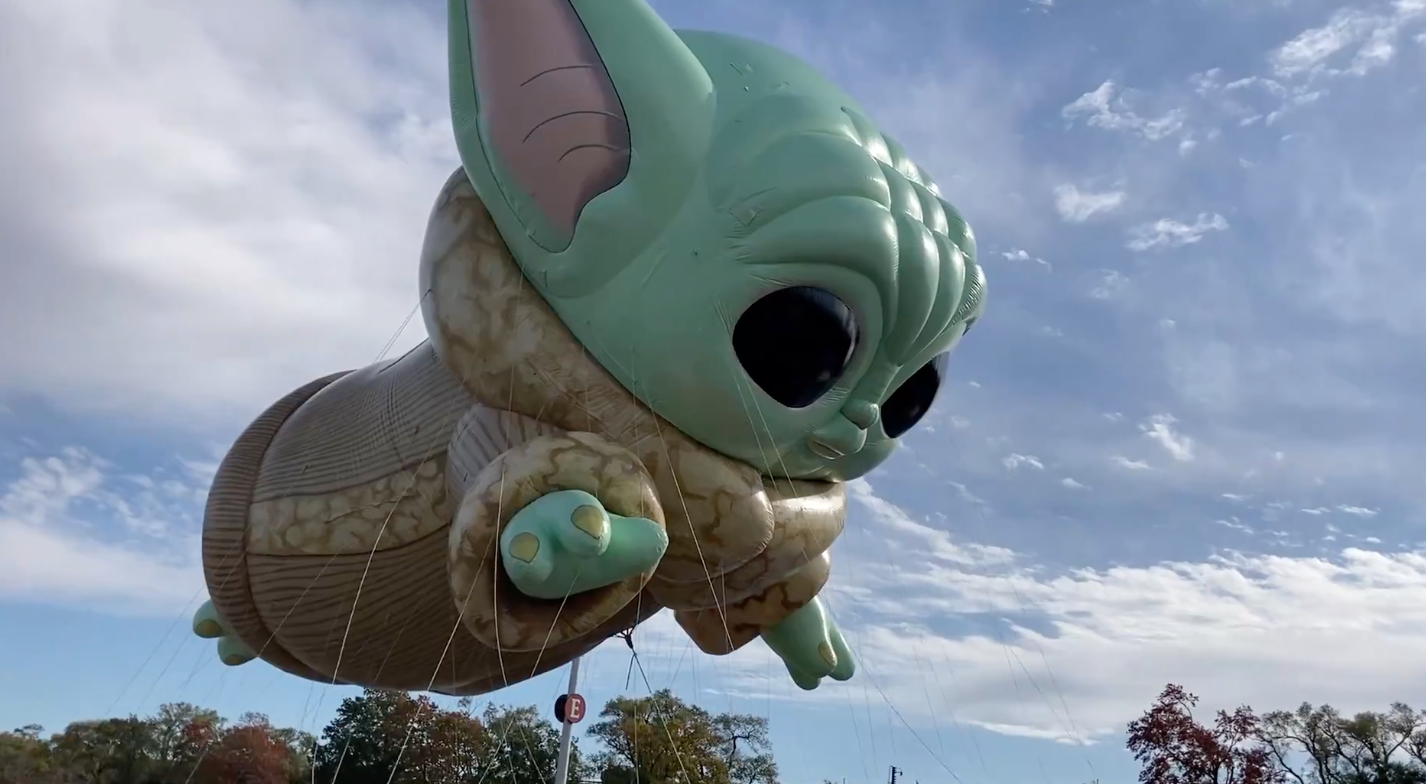 credit: nypost
In Case You Missed It.
🇵🇹 The European Union has sued Portugal for not lowering nitrogen dioxide emissions in its major cities. A court ruled against Germany in a similar case earlier this year.
🛰 NASA astronauts are pissed off because they say that Russia destroyed a retired satellite and made a mess of dangerous space debris.
⚖️ The jury is now in deliberations on the Kyle Rittenhouse trial after closing arguments were presented on Monday. The National Guard is on standby for the ruling.
✮ Beto O'Rourke says that he will run against Greg Abbott in the next Texas Governor race.
🐣 Bird flu is spreading in Europe.
💰 The Ohio Attorney General has sued Facebook and its executives for misleading investors.
🐕 AMC Theaters will soon accept Shiba Inu as currency. It already accepts bitcoin and other coins.
Coronavirus Update: 😷 Total confirmed U.S. cases as of 12:15 p.m. ET on Monday: 47,084,497 — Total deaths: 763,168
| | | | |
| --- | --- | --- | --- |
| | Bitcoin | $59,296.74 | |
| | | | |
| --- | --- | --- | --- |
| | Ethereum | $4,214.02 | |
| | | | |
| --- | --- | --- | --- |
| | Cardano | $1.85 | |
| | | | |
| --- | --- | --- | --- |
| | Dow | 36,087.45 | |
| | | | |
| --- | --- | --- | --- |
| | Nasdaq | 15,853.85 | |
*Stock data as of market close, cryptocurrency data as of 5:00 am ET.
Markets: Bitcoin plunged below $60,000 as leveraged investors got squeezed. Stocks barely moved yesterday in the absence of market-moving news, but that could change today when Walmart and Home Depot report earnings.
CONFORMING LOAN

Program

Rate

Change

APR

Change

30 year
2.89

%

0.06%

2.96%

0.06%

15 year
2.17

%

0.04%

2.29

%

0.06%
The Lead: Infrastructure Bill Becomes Law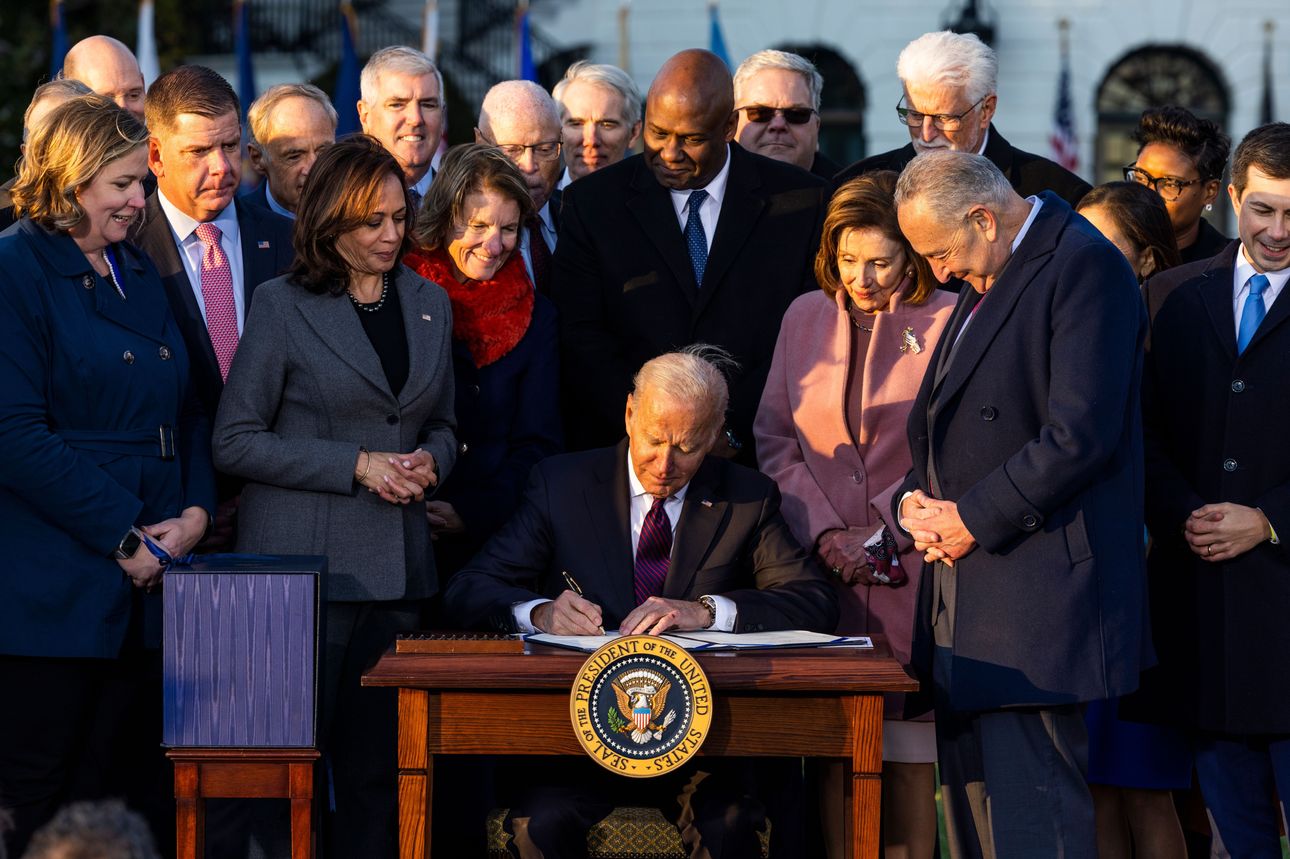 credit: shutterstock
President Biden signed the $1 trillion infrastructure bill into law on Monday. This is the initiative to spend on repairing U.S. roads, bridges, municipal water systems as well as expand access to broadband.
The bill passed with mostly bipartisan support. That means a handful of Republicans voted with Democrats. It was by no means unanimous. The progressive Democrats who voted for the bill were promised that the Build Back Better initiative would also pass but that is by no means a sure thing. Democrats in the House are still debating the bill, which is meant to expand health care coverage, paid parental leave, the child tax credit and offer some guaranteed paid parental leave. A vote is expected sometime this week.
Congress still has to address the debt limit, which will be reached in early December.
Palm Oil Is Such A Jerk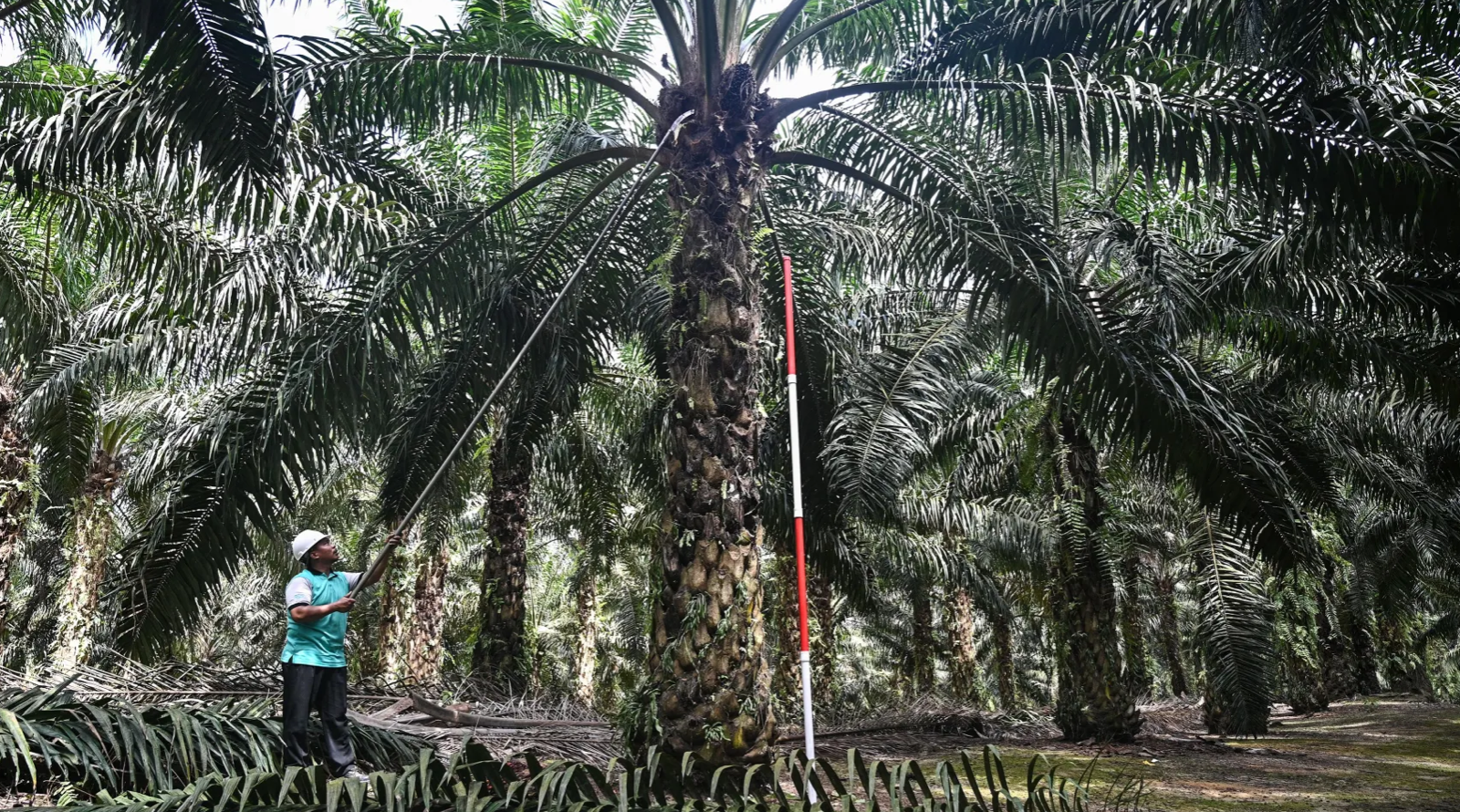 credit: getty
Palm oil is terrible for the environment but it also may be terrible for your body too. A new study links palm oil with the spread of cancer.
Palm oil is responsible for massive deforestation. It is used in many processed foods including nut butters, Nutella and Nutella-knockoffs and the meatless patties that are all the rage these days.
A new study from the World Health Organization shows that palm oil promoted mouth cancers and melanomas in mice. It did not show that palm oil caused cancers but spread existing ones. As if that's much better.
Yet another reason to read labels and avoid palm oil at all costs.
Not So Aloof Afterall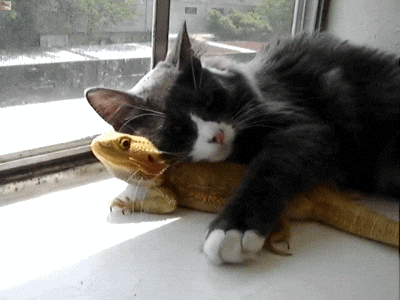 credit: giphy
Your cat may act like they don't care about you but a new study shows that they actually do. Researchers were able to demonstrate that cats can use their super senses to track their humans' movements and even mental states.
A doctoral student at the University of Kyoto observed cats in their homes as well as in a cat cafe. (Don't ask what that is. Dunno.) They played the owners' voices from different corners of the rooms, giving the impression that the human had just apparated from one place to another. Researchers found that the cats seemed "genuinely surprised" when their owners teleported around, indicating that the cat was tracking the owner and could surmise the direction of the sound.
I'm not sure how this proves that the cat can track mental states but it does prove that your cat is not as apathetic to you as you might think. Unlike your dog, they just like to play it cool.
Sponsor: Indeed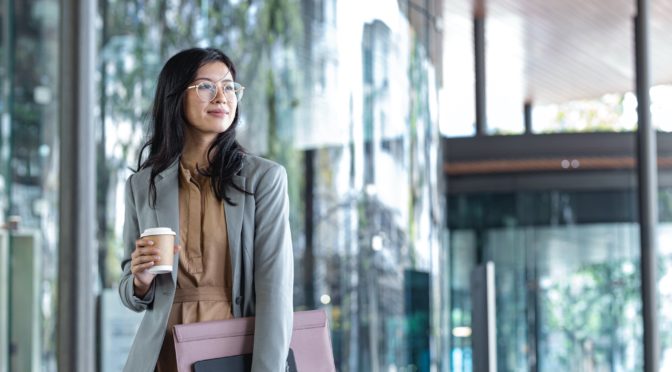 You're the hiring expert for your company – and what you really need is help making your shortlist of quality candidates. You need a hiring partner who helps make your life easier. You need Indeed.
Indeed is the job site that makes hiring as easy as 1, 2, 3. Post, screen, and interview – all on Indeed.

Get your quality shortlist of candidates whose resumes on Indeed match your job description faster, only pay for the candidates that meet must-have qualifications, and schedule and complete video interviews in your Indeed Dashboard.

Indeed makes connecting with and hiring the right talent fast and easy.
With tools like Indeed Instant Match – giving you quality candidates whose resumes on Indeed fit your job description immediately – and Indeed Skills Tests – that on average, reduces hiring time by 27%.
Get started RIGHT NOW with a Free $75 job credit to upgrade your job post at Indeed.
Welcome To The Neighborhood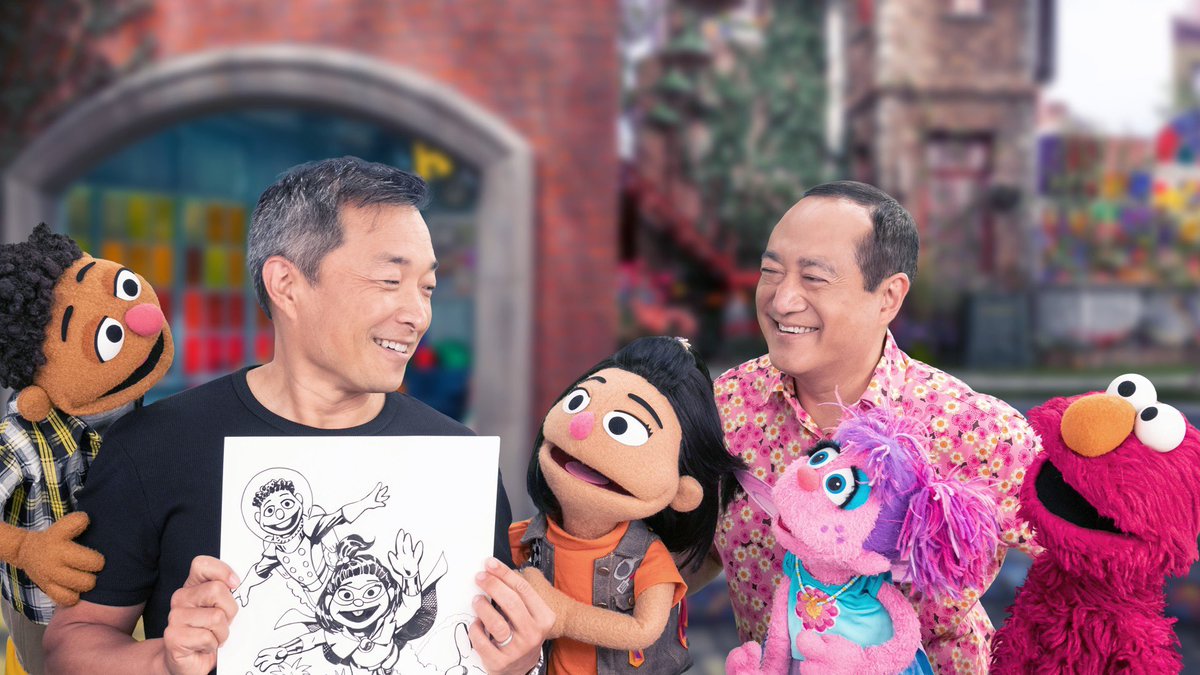 credit: @jimlee
Meet 7-year-old Ji-Young, the first Asian American muppet to move to Sesame Street.
Ji-Young will make her Sesame Street debut in a special episode that will air on Thanksgiving Day on HBO Max. The show will feature DC Comics' artist Jim Lee.
Ji-Young is Korean-American. She was created as a response to anti-Asian hate incidents of the last year. She is the first Asian American muppet but not the first Asian American presence on Sesame Street. Alan Muraoka, the actor who plays the current owner of Hooper's Store, is a Japanese American who has been on the show since 1998.
News By The Numbers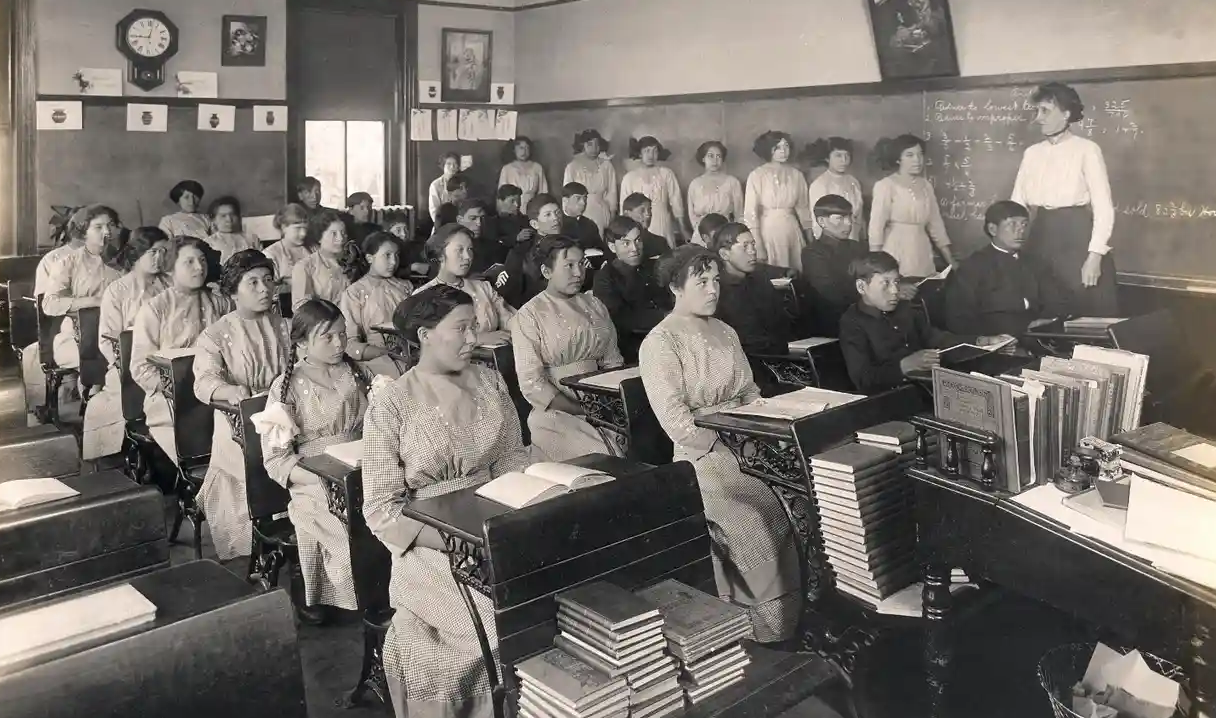 102. That is how many bodies were found of students from a Native American school in Nebraska. The students were said to have been badly abused at these state-sponsored "assimilation" schools. They expect to find more.
30%. That is how much Tyson Foods says its production costs have risen since last year, which is why the costs of its meat are up across the board.
8. That is how many terms Vermont Senator Patrick Leahy has served since 1975. The Senator announced he will not seek re-election for a ninth.
5%. That is how much deforestation in Brazil has increased since last year, despite whatever words politicians spoke at the COP26 climate change conference.
What's Trending?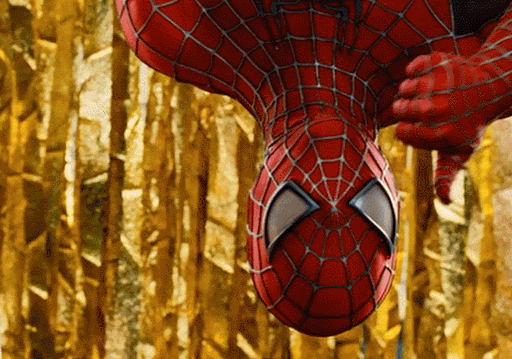 credit: giphy
#NoWayHome is trending because a new poster for the upcoming Spider-Man movie was released and a new trailer will be released tomorrow. A video of the main actors watching it for the first time was released. So that's a teaser to tease the trailer which is to tease the movie. Got that?
#Blade is trending because an image of a security guard has gone viral because people think he looks like the Marvel superhero Blade.
#Suni is trending because Olympic gymnast Suni Lee was voted off of Dancing with the Stars and people are furious that it was her and not Peloton teacher Cody Rigsby.
Kathleen Kennedy is trending because the award-winning movie producer has reportedly renewed her contract with Lucasfilm. Some were expecting her to be fired after some Star Wars-related decisions they did not agree with but it seems she was not.
Halo Infinite is trending because Microsoft released an early launch of the multiplayer game for Xbox.
Today's Live Show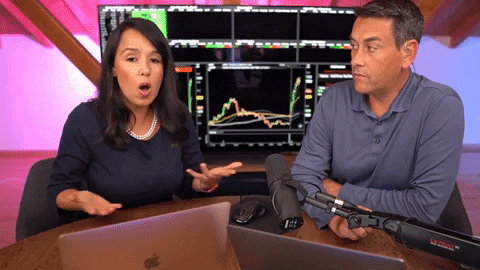 A BIG CHANGE AT THE FED AND INFRASTRUCTURE BECOMES LAW
We're back from vacation and ready to dive deep into some big news. We're watching a major announcement coming at any moment from the Fed. Is Jerome Powell out of a job? And President Biden signs into law the $1 trillion infrastructure bill. So what's next? Join us live at 9AM Eastern. Click here to set a reminder and join our chat room right now.
Share The Love
Become a friend of Morning Invest by sharing this newsletter with someone you love.
When you do, we don't just give you a pat on the back and say, "Well done old sport." We give you actual rewards that'll make everyone jealous.