| TOGETHER WITH | |
| --- | --- |
Happy Friday.
Today is National Bacon Lovers Day. Isn't everyday bacon lovers day?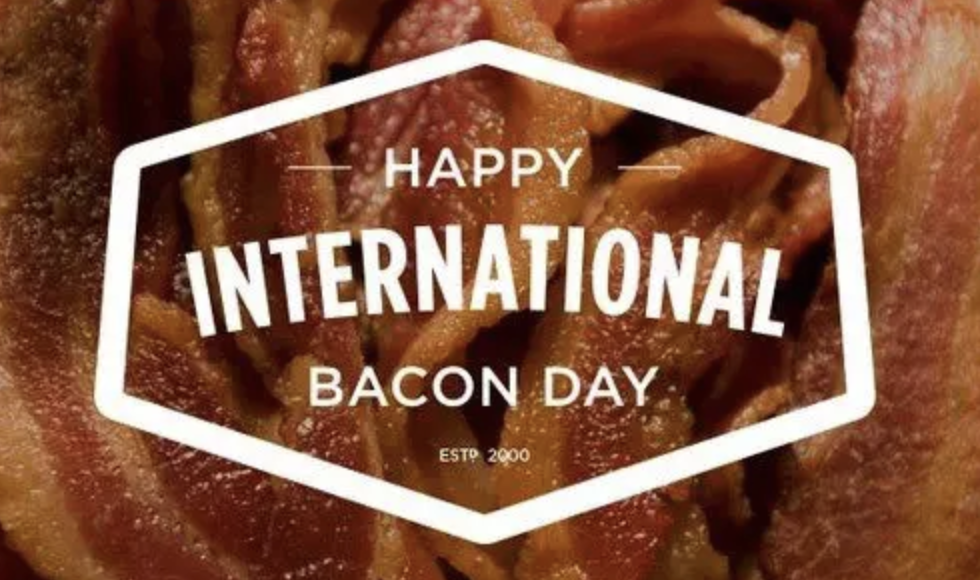 In Case You Missed It.
🗿 A judge in Philadelphia says that the city cannot remove a statue of Christopher Columbus.
✈️ The FAA is proposing $500,000 fines on passengers who misbehave on flights because people simply cannot keep it together on airplanes these days!
🛢 Oil prices dropped to the lowest price since May.
😳 A new study shows that people who smoked marijuana as teenagers are more likely to have premature babies when they are adults.
🤖 Elon Musk says that Tesla will have a humanoid robot by next year.
🍆 OnlyFans will ban sexually explicit content starting this fall. The site is mostly sexually explicit content.
Coronavirus Update: 🗣 Total confirmed U.S. cases as of 12 p.m. ET on Thursday: 37,171,724 — Total deaths: 624,346
| | | | |
| --- | --- | --- | --- |
| | Bitcoin | $46,810.23 | |
| | | | |
| --- | --- | --- | --- |
| | Ethereum | $3,211.21 | |
| | | | |
| --- | --- | --- | --- |
| | Cardano | $2.46 | |
| | | | |
| --- | --- | --- | --- |
| | Dow | 34,894.12 | |
| | | | |
| --- | --- | --- | --- |
| | S&P | 4,405.80 | |
| | | | |
| --- | --- | --- | --- |
| | Nasdaq | 14,541.79 | |
*Stock data as of market close, cryptocurrency data as of 5:00 am ET.
Markets: Stock futures opened slightly higher Thursday evening as investors considered the latest batch of earnings and economic data and continued to contemplate the path forward for monetary policy.
Today's Live Show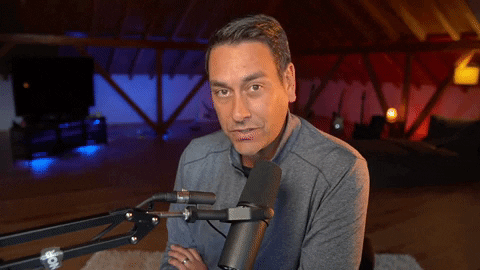 MORNING INVEST LIVE
On today's live show we're looking at why Congress can't seem to get on the same page when it comes to stimulus. Also we'll look at the members of Congress who profit from war. We've got their names. Join me on today's live show. Click here to RSVP and I'll see you at 8:30 AM Eastern.
CONFORMING LOAN

Program

Rate

Change

APR

Change

30 year

2.74%

0.00%

2.80%

0.00%

15 year

1.99%

0.04%

2.08%

0.05%
Lead: Into The Facebook Metaverse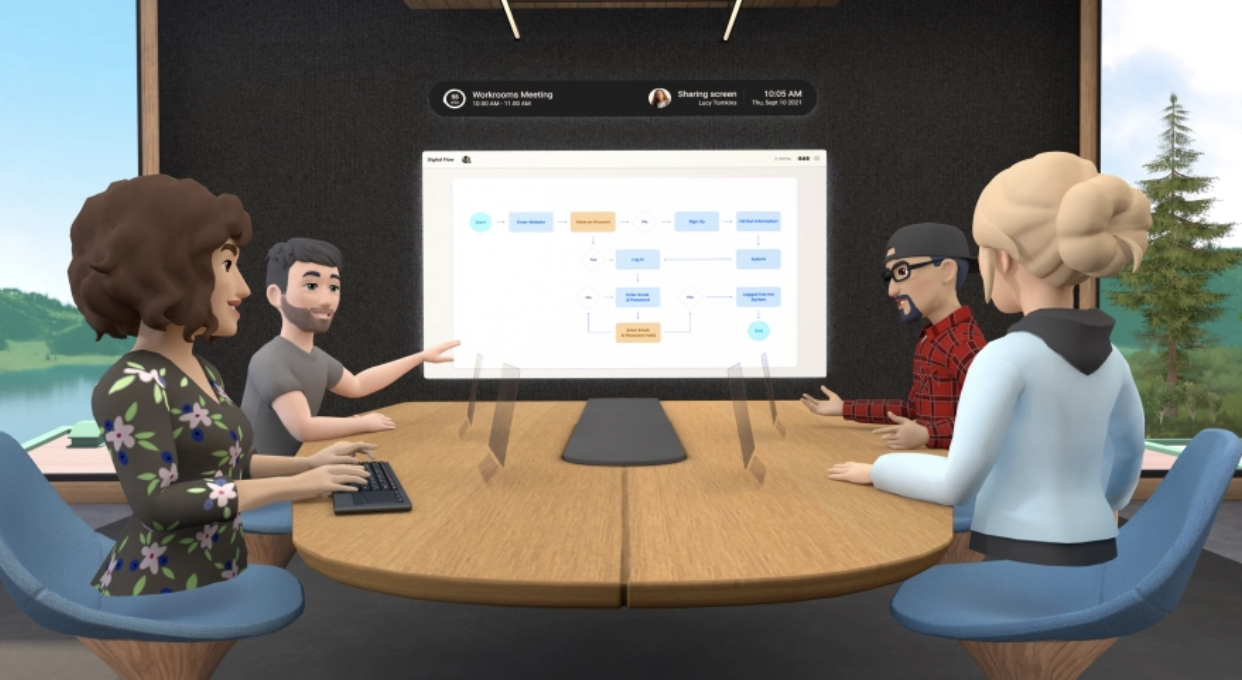 credit: facebook
Facebook launched Horizon Workrooms. It is a virtual meeting place that works with the Oculus Quest headset.
This is a bit like Second Life. Your avatar meets other people's avatar in a virtual space for whatever purpose. Working, brainstorming, writing on whiteboards, whatever.
This is what founder Mark Zuckerberg meant when he said that Facebook is turning into a metaverse. He made the point on CBS This Morning that virtual meetings are a drag (true enough) and that this is a much more personable way to meet when we cannot be together physically. Is it though?
The virtual meeting rooms are equipped to meet the needs of whoever will use them. It's just like the Room of Requirement in Hogwarts School of Witchcraft and Wizardry!
On Thursday a man left a bomb outside of the Library of Congress. He live streamed it on Facebook for hours before he was cut off. How do you think that would that play out in Workrooms?
Booster Backlash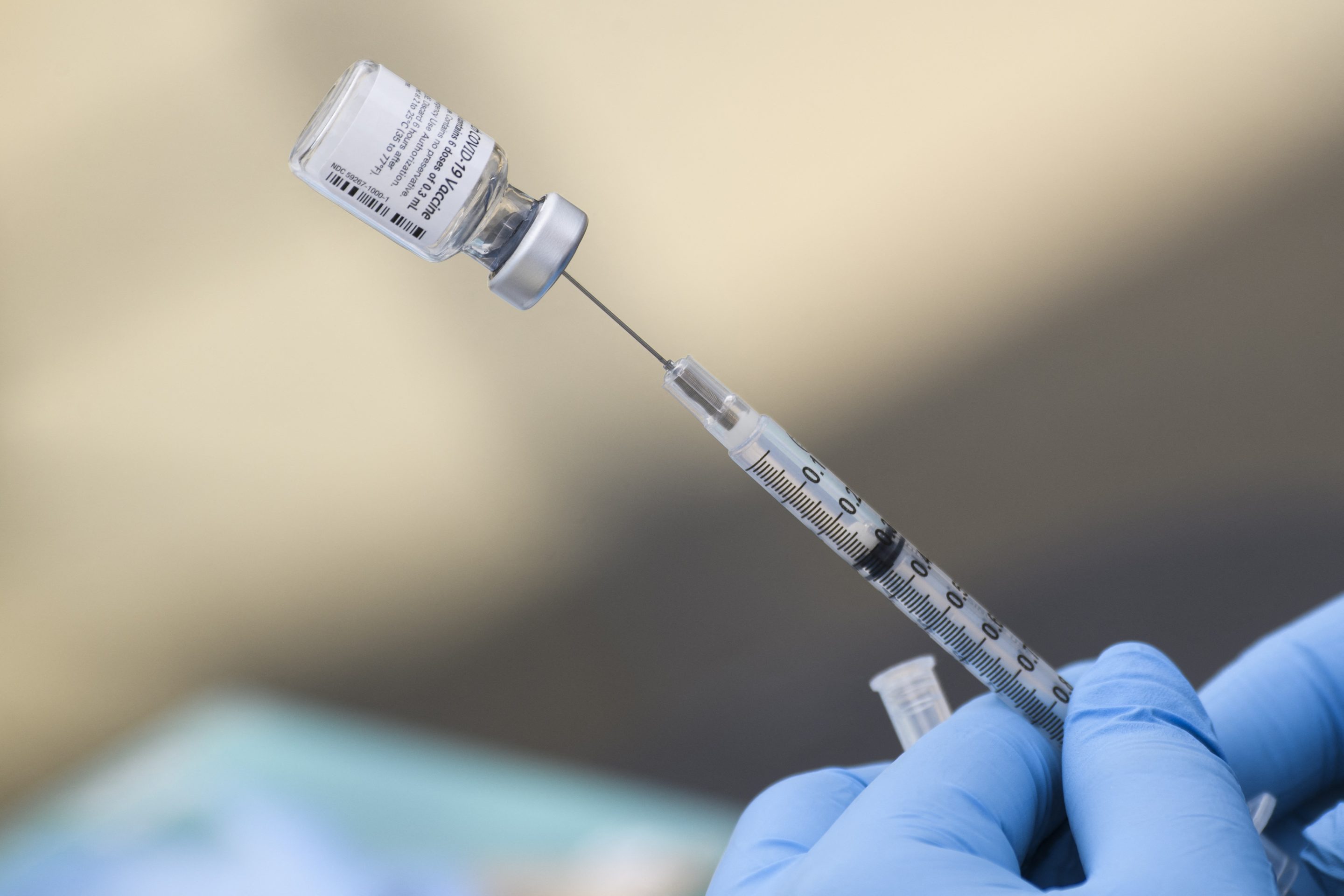 credit: getty
The World Health Organization is not happy with the U.S. plan to give vaccinated adults a third Covid booster shot. The organization condemned this plan, implying that it is greedy.
"We're planning to hand out extra lifejackets to people who already have lifejackets, while we're leaving other people to drown without a single lifejacket," said Dr Mike Ryan, the director of the WHO's health emergency programme.
Vaccines are readily available in developed countries but not in undeveloped countries. In Africa, less than 2% of the population has been vaccinated. Yet wealthier nations such as the U.S., U.K. and Israel are going full steam ahead with giving citizens a third jab. South African leaders have called this "vaccine apartheid."
Meanwhile, the WHO says that the data on administering a third shot is not complete and a far better way to end the pandemic would be fully vaccinating all humans rather than triple vaccinating some.
Sponsor: Outlet Finance
Outlet has just raised their their interest rate to 9%! Yes 9%. Wow! Outlet is a savings account alternative backed by cryptocurrency and it's the only savings account I use.
With the government printing money like it's going out of style and the U.S. dollar dropping every day, what if you could get a 9% interest return on the money in your savings account? You'd probably just laugh and say that's not possible. Enter our friends over at Outlet. They have an amazing savings account alternative with a 9% interest rate right now! Outlet is unique because your savings are backed by cryptocurrency which trades at a much higher rate than anything you'd get in a local bank.
And the best part is you'll get free money in your account if you sign up for free right here with our special link. You can open an account with any amount of money you want. I started mine for only $100.
To take advantage of this amazing interest rate and get free money deposited in your account, sign up here for Outlet.
Amazon Goes Brick and Mortar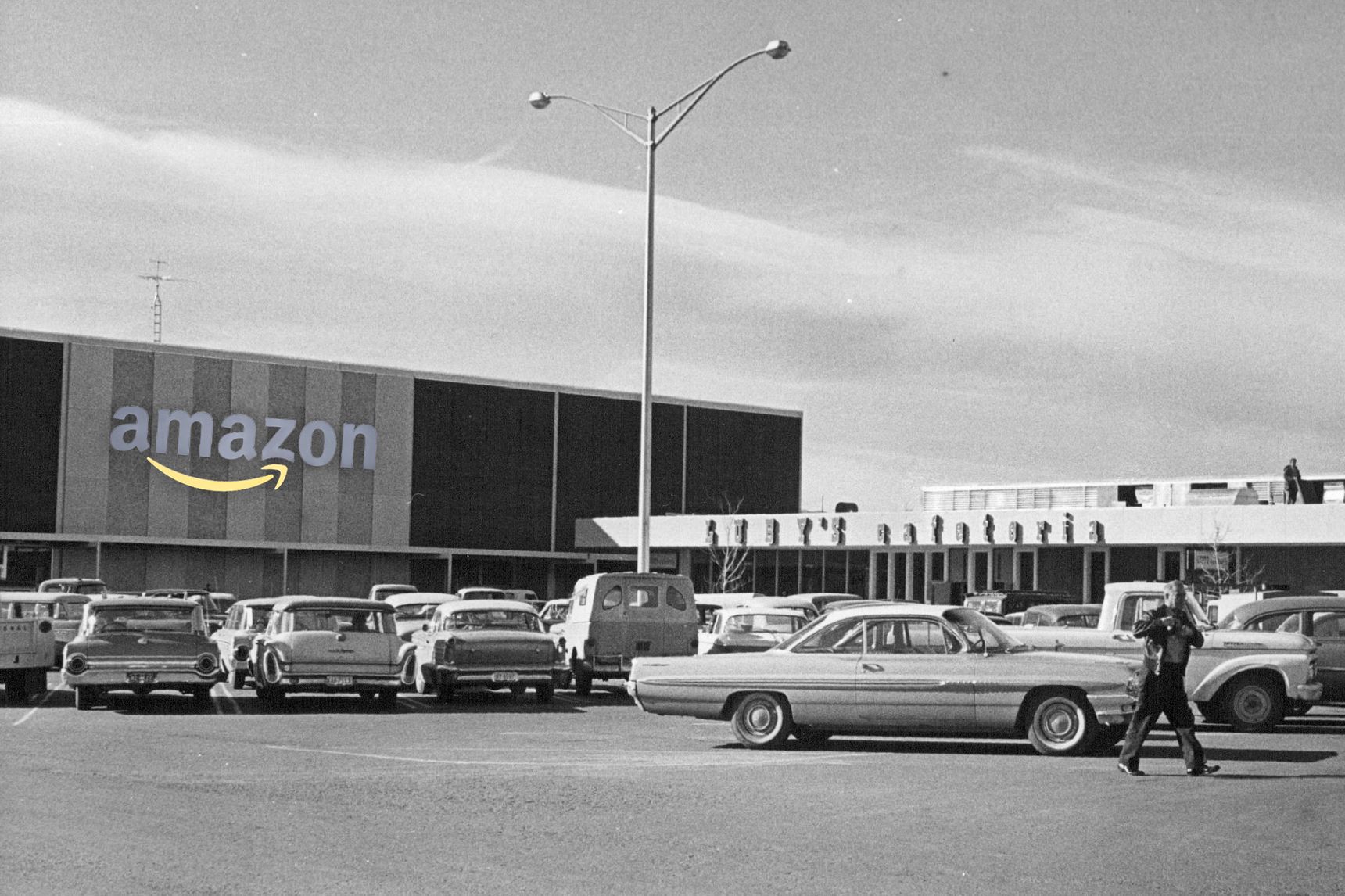 credit: getty
Amazon wants to be the next JC Penny's. But cooler. The retailer plans to open department stores in Ohio and California in the near future.
The Wall Street Journal reports that Amazon will open 30,000-square foot stores to sell clothes, electronics and other household items. Amazon has already experimented with physical book and grocery stores but this is the first foray into consumer goods at a time when less than 1% of retail sales come from department stores.
While shoppers can get any manner of goods on Amazon, some well made and some…not-so-well-made, the rumored department stores are said to be higher-end with a focus on Amazon's foray into fashion.
Meanwhile, Toys R Us announced it will open stores-in-stores by opening toy sections inside of 400 Macy's stores starting next year.
News By The Numbers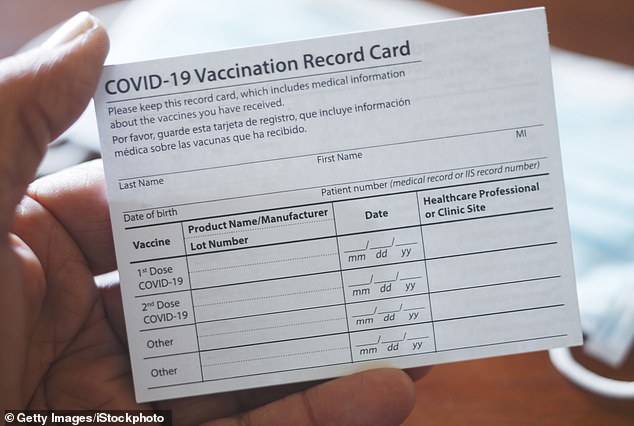 credit: getty
120 years. This is the maximum prison sentence that a pharmacist in Chicago is facing for selling fake Covid vaccine cards on eBay for $10 each.
49%. That is the percentage of American adults who admitted to having tried marijuana, according to a new Gallup poll. This is the highest percentage ever measured for this question. Just 50 years ago, the answer was 4%.
$15-20. That is how much the new Genie+ tickets will cost at Disney resorts in the U.S. The pricier tickets will allow guests to skip lines and make reservations for certain rides.
Where's 007 When You Need Him?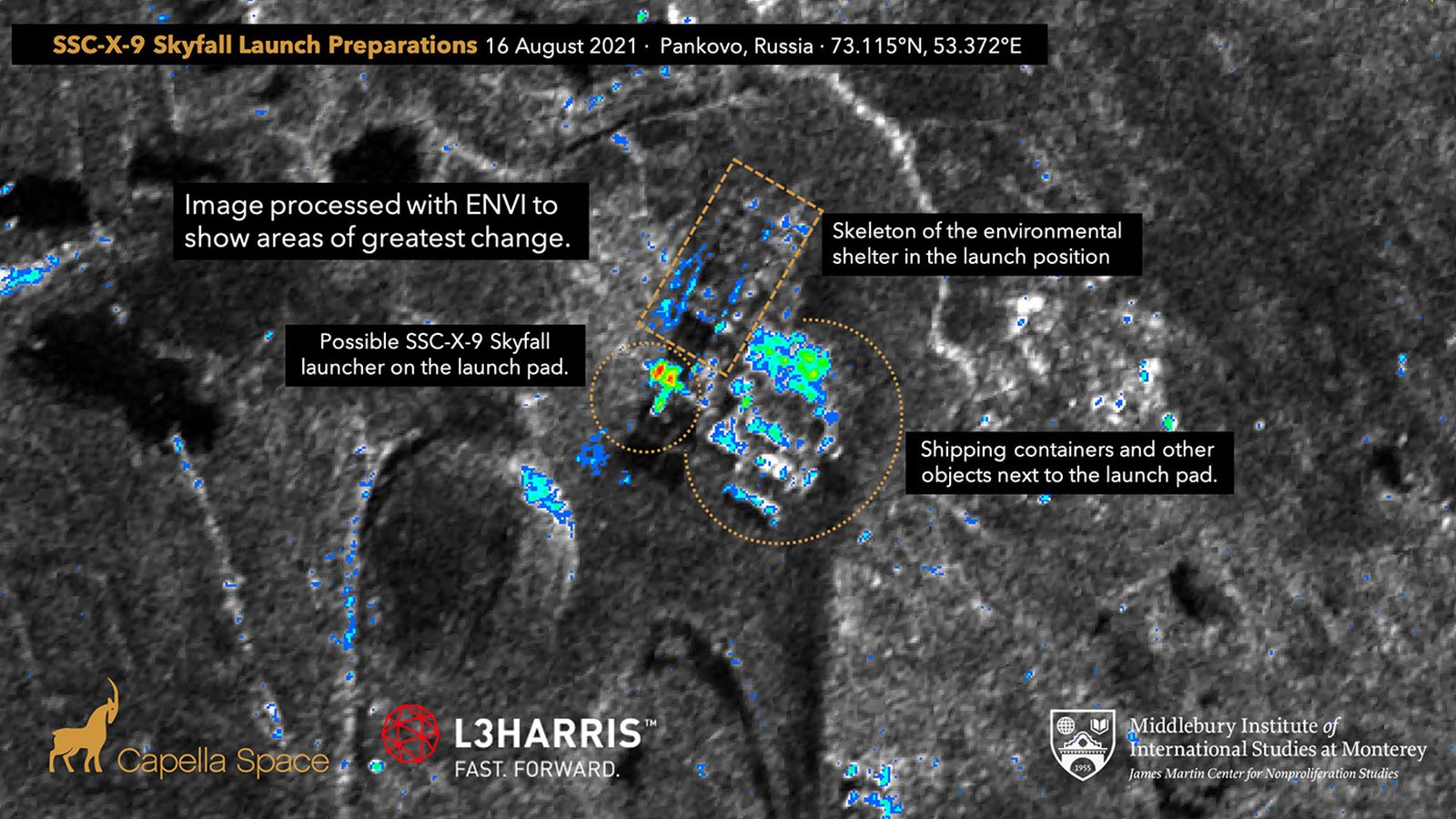 credit: capella space
New images show that Russia is moving forward with tests of its Skyfall weapon.
Satellite images from this week show that Russia is prepping the missile in the Arctic Circle, The missile, known as the Burevestnik, is said to have "intercontinental-range capability." It is also said to be able to fly around U.S. radars and defense systems.
Experts call this the "flying Chernobyl." Umm!!!??
Siri, How's My Breathing?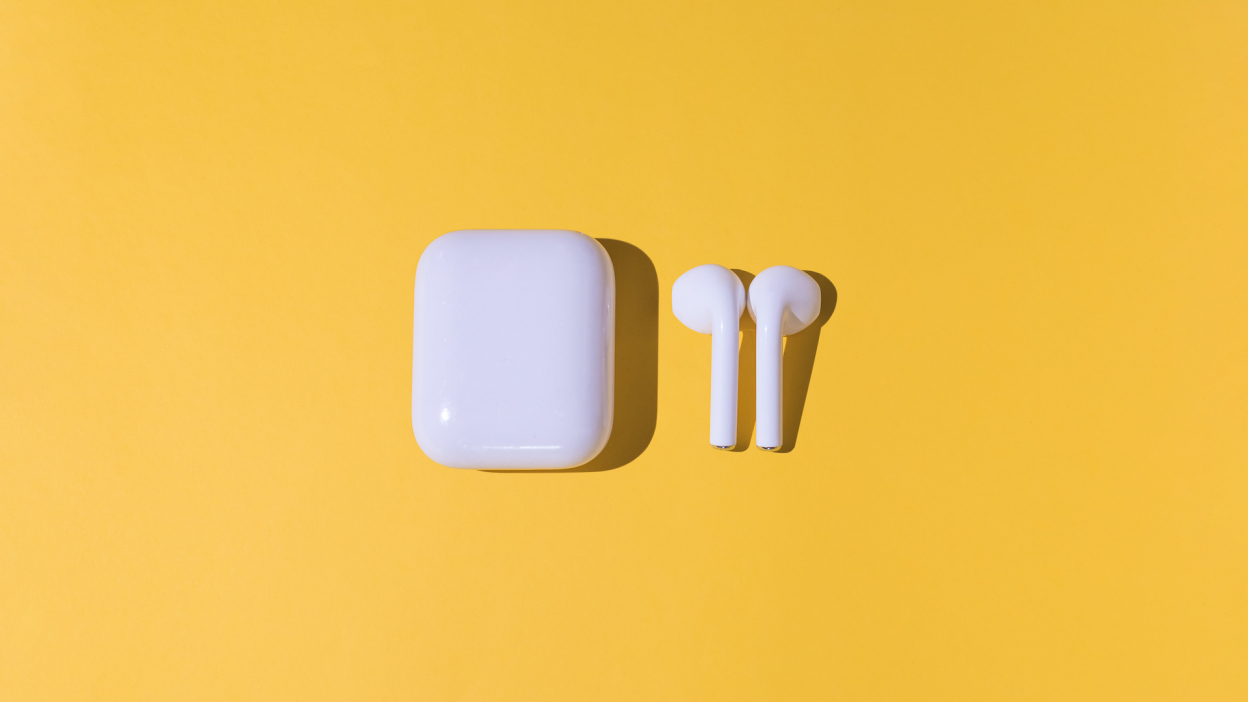 credit: getty
Did you know that your AirPods can listen to you when you're listening to them? They can! A new study shows that they can be useful in monitoring your breathing and detecting irregularities.
In the study, the headphones were used to track users' respiratory rates by listening for inhales and exhales. They could do this despite ambient noise. The researchers concluded that this technology can be useful for monitoring breathing patterns in the future such as detecting asthma attacks or other respiratory emergencies.
Share The Love
Become a friend of Morning Invest by sharing this newsletter with someone you love.
When you do, we don't just give you a pat on the back and say, "Well done old sport." We give you actual rewards that'll make everyone jealous.