| TOGETHER WITH | |
| --- | --- |
Happy Monday. It is not a leap year, so say goodbye to February today. People who have birthdays on leap day are apparently called "leaplings" or "leapers" and many do not find mentioning this fact amusing.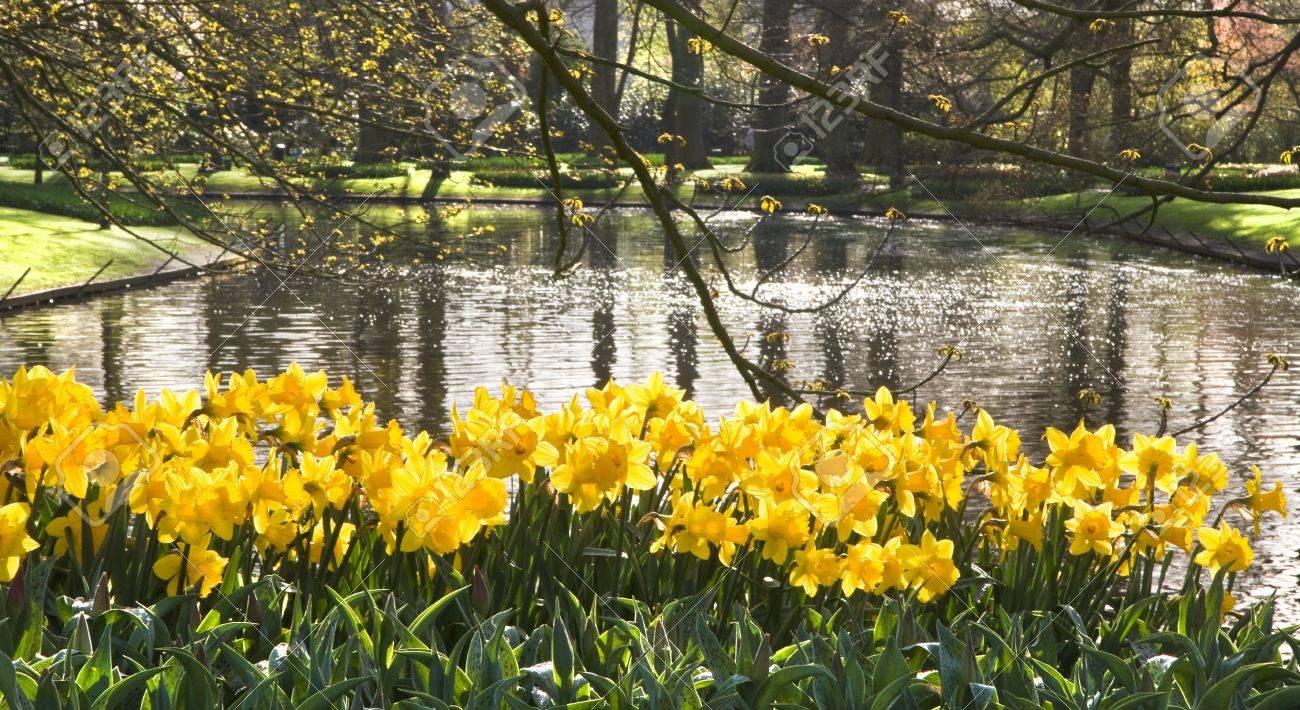 credit: 123rf
In Case You Missed It.
🇺🇦 Ukraine and Russia have agreed to talks without preconditions at a site near the Belarusian border. Meanwhile, Russia's invasion continues.
📦 NPR has a nice roundup of ways you can help the people of Ukraine if you're in a position to do so.
🏛 The U.S. Senate votes today on the Women's Health Protection Act, which will protect both a person's right to choose and abortion providers who offer services to some of those people. The House passed the legislation last year.
⚖️ The three former police officers who stood by while George Floyd was murdered in 2020 were convicted of violating Floyd's rights. They all face life in prison.
🎤 The Conservative Political Action Conference (CPAC) wrapped up on Sunday in Florida. Presidential hopeful and Florida Governor Ron DeSantis conveniently left President Trump out of his speech Thursday, and Trump teased his potential 2024 run in his speech Saturday. Get ready for a rumble!
Coronavirus Update: 😷
| | | | |
| --- | --- | --- | --- |
| | Bitcoin | $38,299.15 | |
| | | | |
| --- | --- | --- | --- |
| | Ethereum | $2,638.34 | |
| | | | |
| --- | --- | --- | --- |
| | Solana | $88.35 | |
| | | | |
| --- | --- | --- | --- |
| | Dow | 34,058.75 | |
| | | | |
| --- | --- | --- | --- |
| | S&P | 4,384.65 | |
| | | | |
| --- | --- | --- | --- |
| | Nasdaq | 13,694.62 | |
*Stock data as of market close, cryptocurrency data as of 5:00 am ET.
Markets: The average gas price in the US has jumped 10 cents, to $3.64/gallon, in the past two weeks.
The Lead: SWIFTLY Escalating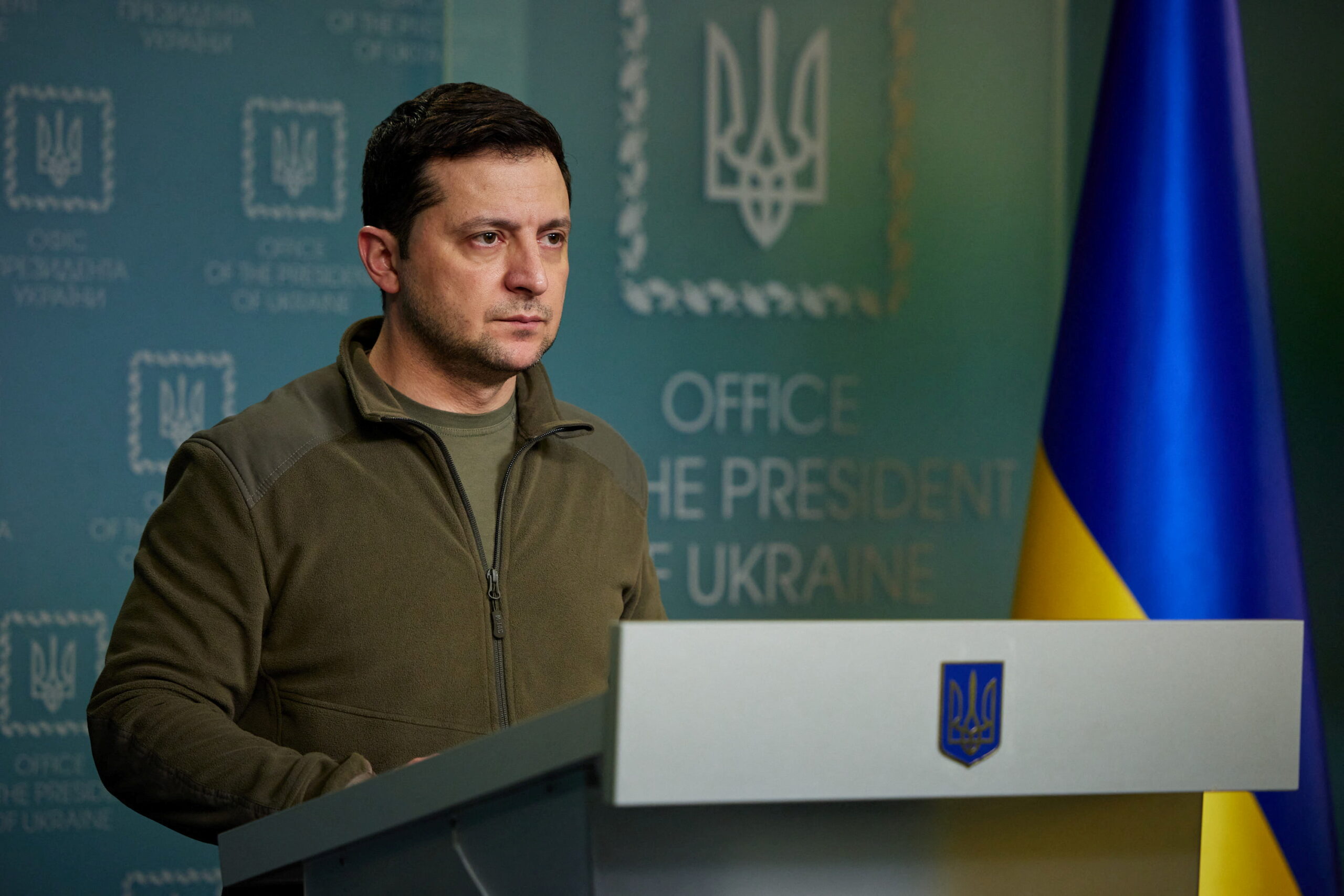 credit: cnn
Ukrainian President Vladimir Zelenskyy is showing his fire and gaining support by standing his ground, responding to efforts to evacuate him from the country with "The fight is here; I need ammunition, not a ride."
Ukrainians are showing their strength and courage too, braving explosions and gunfire to escape. Many are taking firearms the government is freely offering and fighting for their homes, lives, communities, and country.
The world is getting a true picture of how brave and steadfast Ukrainians are. On the other side, Putin is charging forward to fight the "Nazis" in Ukraine. (Who somehow are successful in a country ruled by a Jewish president????)
No one wants World War III, so the sanctions are continuing from the West. They called in the big guns Sunday, blocking (some) Russian banks from the Society for Worldwide Interbank Financial Telecommunication (SWIFT).
SWIFT is the primary way countries around the world pay each other, so Russian exports will be severely disrupted or stopped. There are, of course, other slower ways for payments to happen like fax machines and phone calls, but this kind of switch will take time. These sanctions will hurt throughout the world, but they will very directly affect Russia's economy. Will it be enough?
Supremely Interesting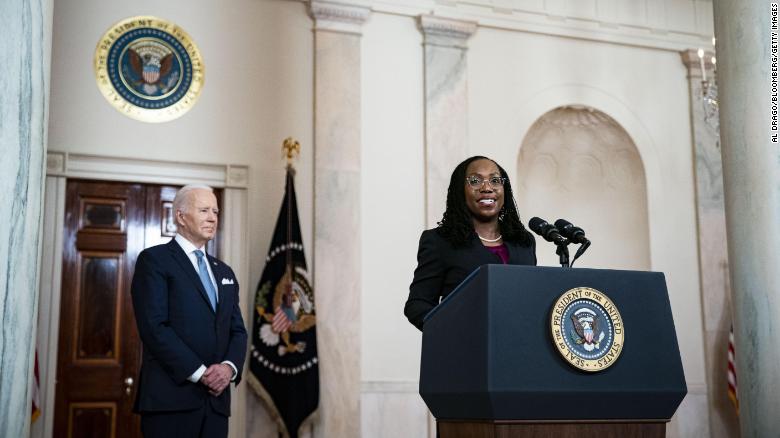 credit: getty
And President Biden's nominee for the U.S. Supreme Court is… Ketanji Brown Jackson, who could be the first Black woman on the Supreme Court.
Jackson was always the front-runner to replace retiring Justice Stephen Breyer because she was just confirmed last year for the D.C. Circuit. Not only did all Democratic senators confirm her, but three Republicans did. None have indicated whether they will vote for her this time, but it's a hopeful sign.
Jackson served as a public defender (a big selling point for Biden) before going into private practice. She was a federal district court judge in D.C. before moving to the circuit court last year. And she clerked for Justice Breyer, which feels like the beginning of a rom-com.
Will it be a happy ending? Conservatives are readying their complaints, combing over past opinions and actions. She is related by marriage to the former speaker of the House Republican Paul Ryan, but he's retired. Jackson probably didn't sexually assault anyone, and her husband likely didn't try to help overturn the 2020 election, but that hasn't stopped confirmations before. Getting nominated by a Democrat though? That could spell trouble.
Sponsor: PaintYourLife.com
Here's the perfect gift for this upcoming Easter season, a hand-painted compilation portrait from Paint Your Life.
You can have your favorite family photo turned into a hand-painted canvas in just two weeks! Yes, a real artist will use your photo and create a beautiful painting for your wall. That's the power of PaintYourLife.com. And you'll save 20% if you text the word INVEST to 64-000. These guys are amazing.
● Choose from a team of world-class artists and work with them until every detail is perfect.
● You can order a custom-made, hand-painted portrait in less than five minutes!
● Quick and easy process. Get a hand-painted portrait in about 3 weeks!
● Meaningful, personal, and can be cherished forever.
● It makes the perfect holiday gift for someone you love. Or for yourself!
Again you'll save 20% off if you text the word INVEST to 64-000 right now.
Russia Gets a Red Card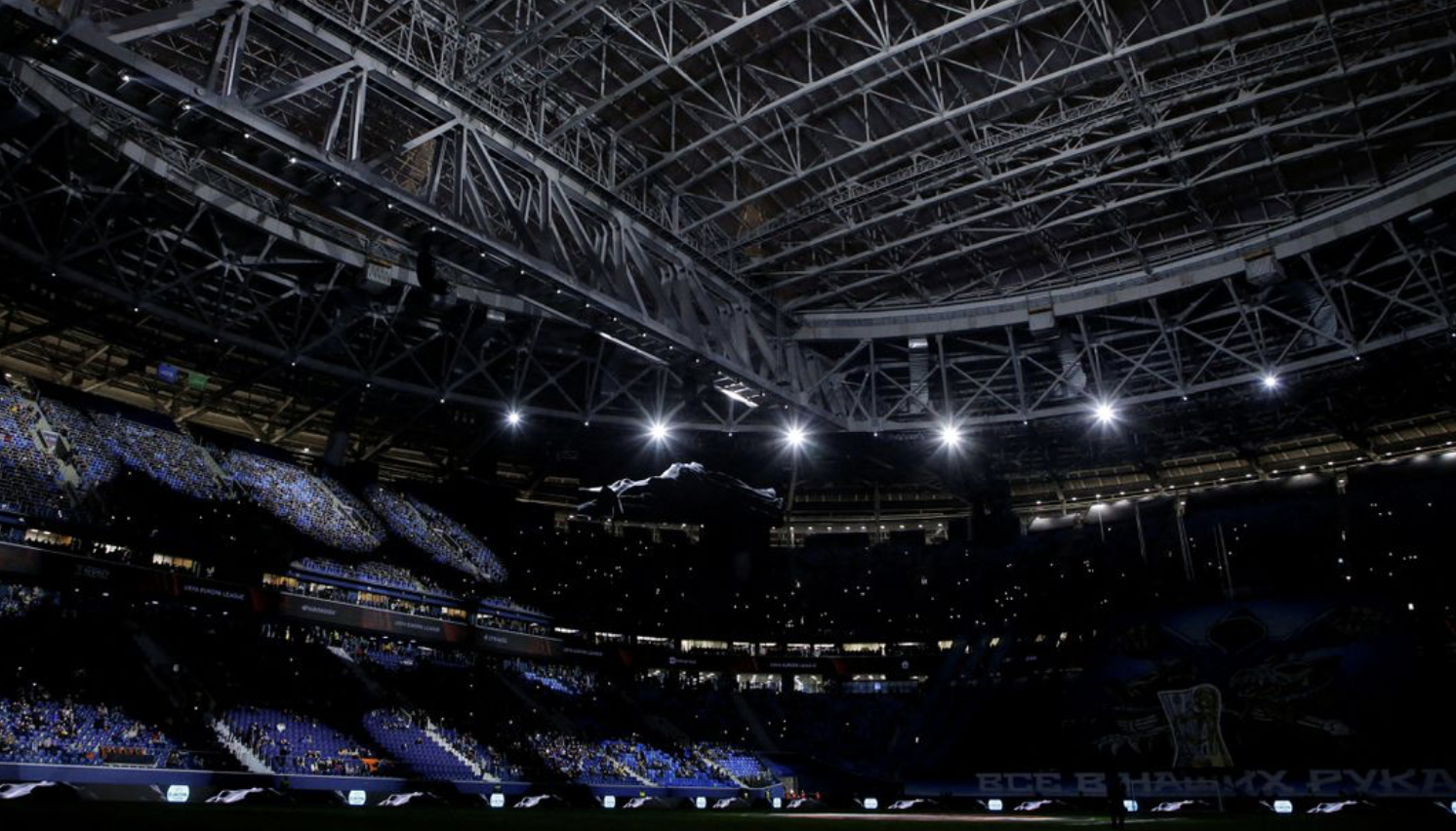 credit: reuters
The UEFA pulled the 2022 Champions League final out of Russia, taking its ball and going to France instead for the event. Ukrainian and Russian teams will play their games at neutral locations. Hopefully, they don't have a match against each other.
Other sports are pulling out of upcoming events, and the International Olympic Committee wants more to cancel games, races, matches in Russia and Belarus.
While this isn't going to hurt Russia as real sanctions will, sports sanctions are a way for these organizations to show their opposition of/horror for Russia's invasion of Ukraine. (It's also a good way to stay out of the line of fire.)
Eurovision is showing its teeth too. After first saying they would allow Russia to compete in the song contest, the European Broadcasting Union (EBU) reversed that decision in a statement: "No Russian act will participate in this year's Eurovision Song Contest. The decision reflects concern that, in light of the unprecedented crisis in Ukraine, the inclusion of a Russian entry in this year's Contest would bring the competition into disrepute."
Ancient African DNA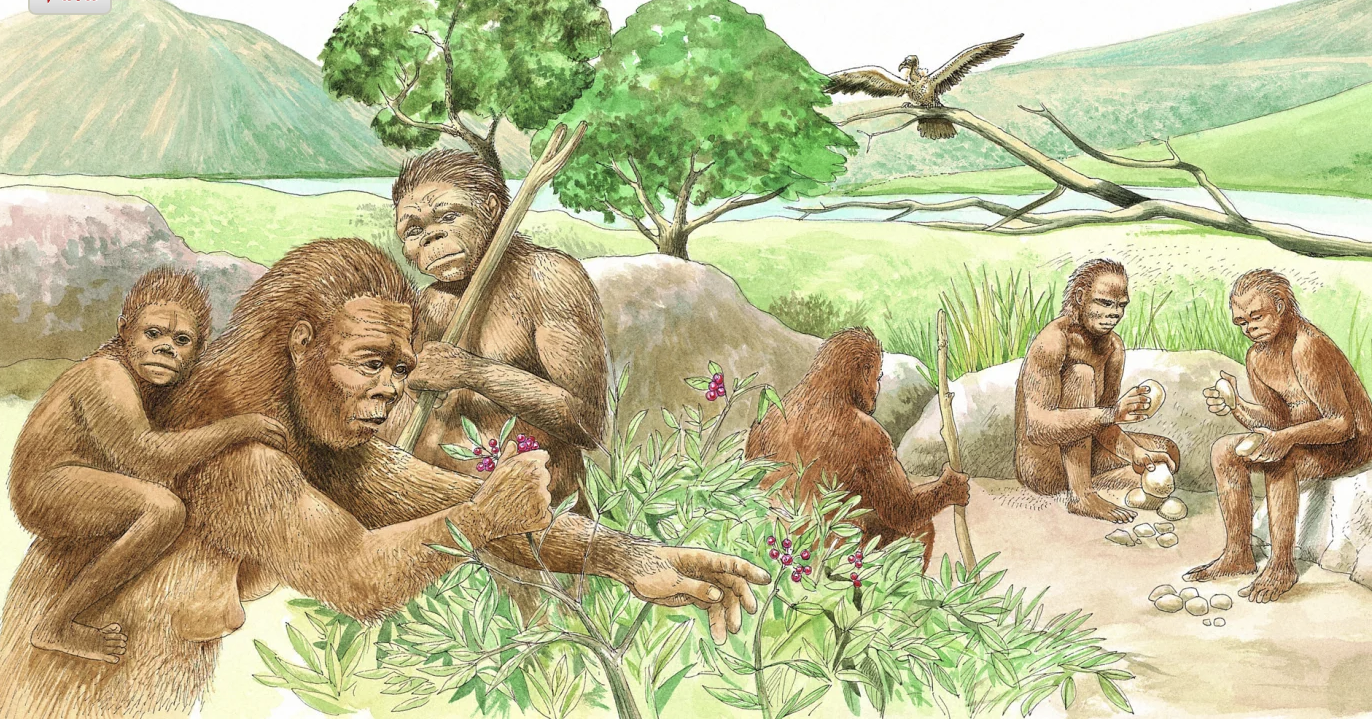 credit: getty
Ancient DNA can tell us a lot about human history, but until now, we've mostly studied bones from Europe and Asia. Heat and humidity break down DNA, so the climate in Africa is one reason for that. Also: the horrors that happened to Africans since ancient times have caused the continent to be easily dismissed in the scientific world.
Until now, the oldest African DNA was less than 10,000 years old. That's 420,000 years younger than the Spanish DNA we have. This isn't just about racism (though it's got a lot to do with it), but since the first humans lived in Africa around two million years ago, it's a problem that needs to be solved.
A new study was able to extract sub-Saharan African DNA from tiny bone fragments–in one case, a single pinky finger bone–from the period between 120,000 and 12,000 years ago.
This study found that the first humans traveled long distances across Africa, trading (which researchers knew) and mating (which they didn't) to form a melting pot of humanity that shaped who we are today.
Scientists are excited about this discovery, but I'm more excited about what new stories DNA analysis like this, of tiny fragments and even dirt, can reveal about who we were and who we are.
News By The Numbers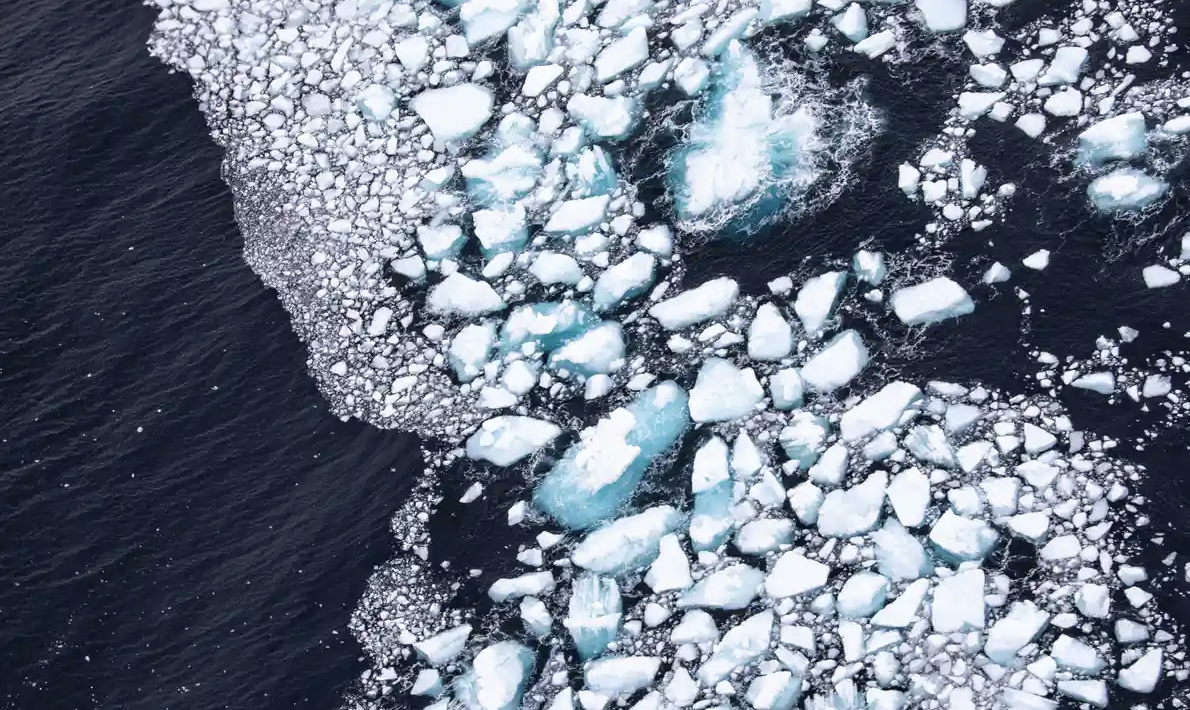 2. That is how many millions of square km of sea ice around Antarctica has dropped below, the lowest level since they started measuring. Scientists are still gathering data to tell them whether this is fallout from the climate crisis, but it seems likely.
$26 billion. That is roughly how much four U.S. companies agreed to settle claims related to the opioid crisis. But Johnson & Johnson, AmerisourceBergen, Cardinal Health and McKesson admit no wrongdoing.
6. That is the new Guinness World record for the number of M&Ms stacked on top of each other.
75%. That is how much of the world thinks single-use plastics should be banned ASAP.
39%. That is President Biden's approval rating, according to a new NPR/PBS NewsHour/Marist poll. 56% of respondents think Biden's first year as president was a failure.
6. That is how many different languages reporter Philip Crowther is using to report live from Ukraine. The world is very impressed.
What's Trending?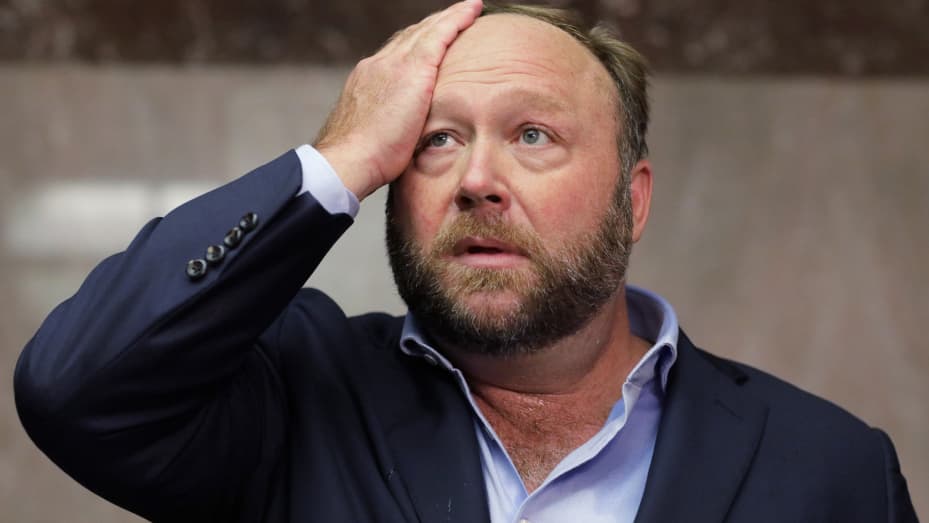 alex jones credit: cnbc
Alex Jones is trending because CNN is airing a documentary about the conspiracy theorist and people are MAD.
Pokémon Scarlet and Violet is trending because the new "open-world adventure" games are expected to launch on Nintendo Switch later this year. One of the new starters in the game looks like Donald Duck, which is also trending.
Weed Cat is trending because that's what fans have dubbed another new Pokémon starter.
#PokemonDay is trending because the series launched in February 1996. People who are lucky enough to not be at war are looking for anything to focus on that will not send them further into a dark pit of despair, and Pokémon seems to be it. Gotta catch 'em all!
Share The Love
Become a friend of Morning Invest by sharing this newsletter with someone you love.
When you do, we don't just give you a pat on the back and say, "Well done old sport." We give you actual rewards that'll make everyone jealous.