| TOGETHER WITH | |
| --- | --- |

Happy Monday. A new social media app called BeReal is focused on truth and all the cool kids are into it. Authentic social media seems like an oxymoron, but I'm intrigued.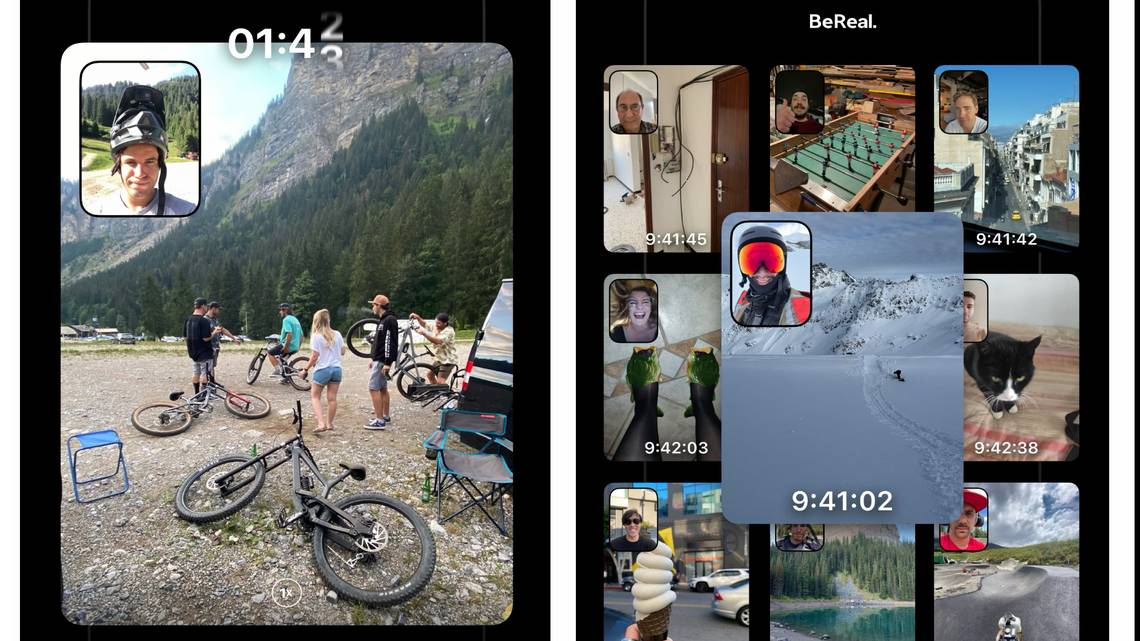 credit: miamiherald
In Case You Missed It.
🗳 French President Emmanuel Macron and far-right candidate Marine Le Pen will face each other in a run-off election on April 24. Macron won the first round of presidential elections Sunday, but not by much.
🇧🇫 At least 16 soldiers and paramilitary fighters were killed in an attack on a Burkina Faso military base in West Africa. The Sahel region is experiencing a terrifying surge in jihadist attacks, which have killed thousands and displaced over two million.
🇵🇰 Pakistani Prime Minister Imran Khan is no longer Pakistan's Prime Minister. He was ousted in a no-confidence vote Sunday.
🏛 Proud Boys Co-Leader Charles Donohoe pled guilty to charges for his role in the January 6 insurrection at the U.S. Capitol. As part of his plea bargain, he will cooperate with the government's investigation. "Stop the Steal" organizer Ali Alexander will also cooperate.
⚖️ There will be no charges against the Minneapolis police officer who shot 22-year-old Amir Locke where he slept. The officer entered the apartment of Locke's friend with a no-knock warrant. The incident prompted a full ban on no-knock warrants in Minneapolis, which went into effect Friday.
👋🏾 The Academy of Motion Pictures Arts & Sciences says Will Smith is banned from attending the Oscars for 10 years as punishment for The Slap.
🐥 Elon Musk decided not to join Twitter's board after all. A new study says half of Twitter's accounts are fake bots. We could have told you that without a study.
📺 Remember to join our new live show called Redacted today at 4PM Eastern on Rumble. Yes we're still censored on YouTube until Wednesday for reporting the truth about Pfizer. But join us live today right here: Rumble.com/Redacted
Coronavirus Update 😷:
People are protesting in Shanghai over the draconian lockdowns by jumping to their deaths from balconies.
Shanghai announced a record 21,000 new cases Friday, as the lockdown continues and food supply issues intensify.
India began offering third booster shots to all adults over 18 Sunday. Free for frontline workers and people over 60, but everyone else has to pay.
President Biden's vaccine mandate for federal employees in the U.S. is back on, after the Fifth Circuit lifted the injunction.


| | | | |
| --- | --- | --- | --- |
| | Bitcoin | $42,326.75 | |
| | | | |
| --- | --- | --- | --- |
| | Ethereum | $3,179.55 | |
| | | | |
| --- | --- | --- | --- |
| | Cardano | $1.02 | |
| | | | |
| --- | --- | --- | --- |
| | Dow | 34,721.12 | |
| | | | |
| --- | --- | --- | --- |
| | S&P | 4,488.28 | |
| | | | |
| --- | --- | --- | --- |
| | Nasdaq | 13,711.00 | |
*Stock data as of market close, cryptocurrency data as of 5:00 am ET.


The Lead: US Immigration Crisis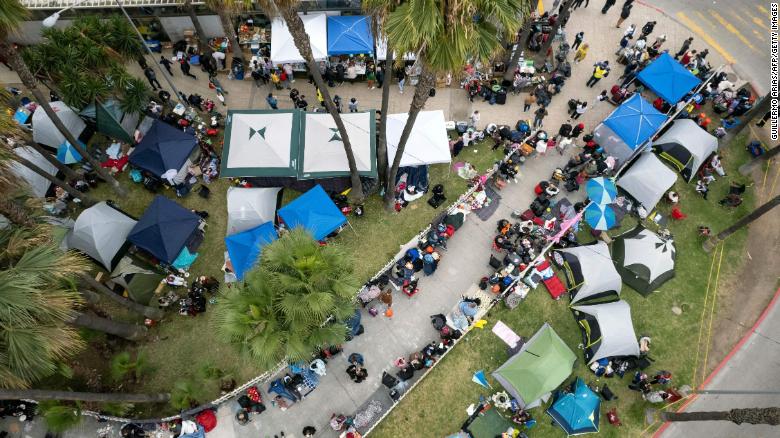 an improvised camp of Ukrainians on the Mexico/US border waiting to enter the U.S. credit: reuters
A battle over how to treat immigrants in the U.S. is playing out in the federal field.
Title 42
Way back in March 2020 (it feels so long ago), President Trump invoked Title 42. It's a World War II-era law that effectively builds that wall at the U.S. border, making it easy to deport migrants because of public health concerns. Covid was the concern.
Title 42 is still in place, but it's set to end May 23 because we know a lot more about fighting the Covid monster now. Some legislators who see the wall crumbling, see immigrants stampeding the country, think this is a horrible idea.
Enter: the Covid funding bill, which said legislators are holding hostage by attaching a Title 42 extension to it. 42 has already kept more than 1.4 million people out of the "land of the free." 1.4 million tired, poor, huddled masses who need a place to go.
ICE
Another front in this battle is President Biden's recent memo directing Immigration and Customs Enforcement (ICE) to drop low-priority cases. The agency's backlog of cases is overflowing, and more than 700,000 of those cases are likely not arrest priorities.
But here come Republican legislators with the Early Migration Alert Program Act. The proposed legislation would require ICE and Customs and Border Protection to notify local law enforcement when they release people.
So if Title 42 ends and if ICE starts releasing low-priority cases, EMAP would make it so that migrants – PEOPLE – would still be targeted by local law enforcement while they are trying to make a new home for themselves.


Violence Against Women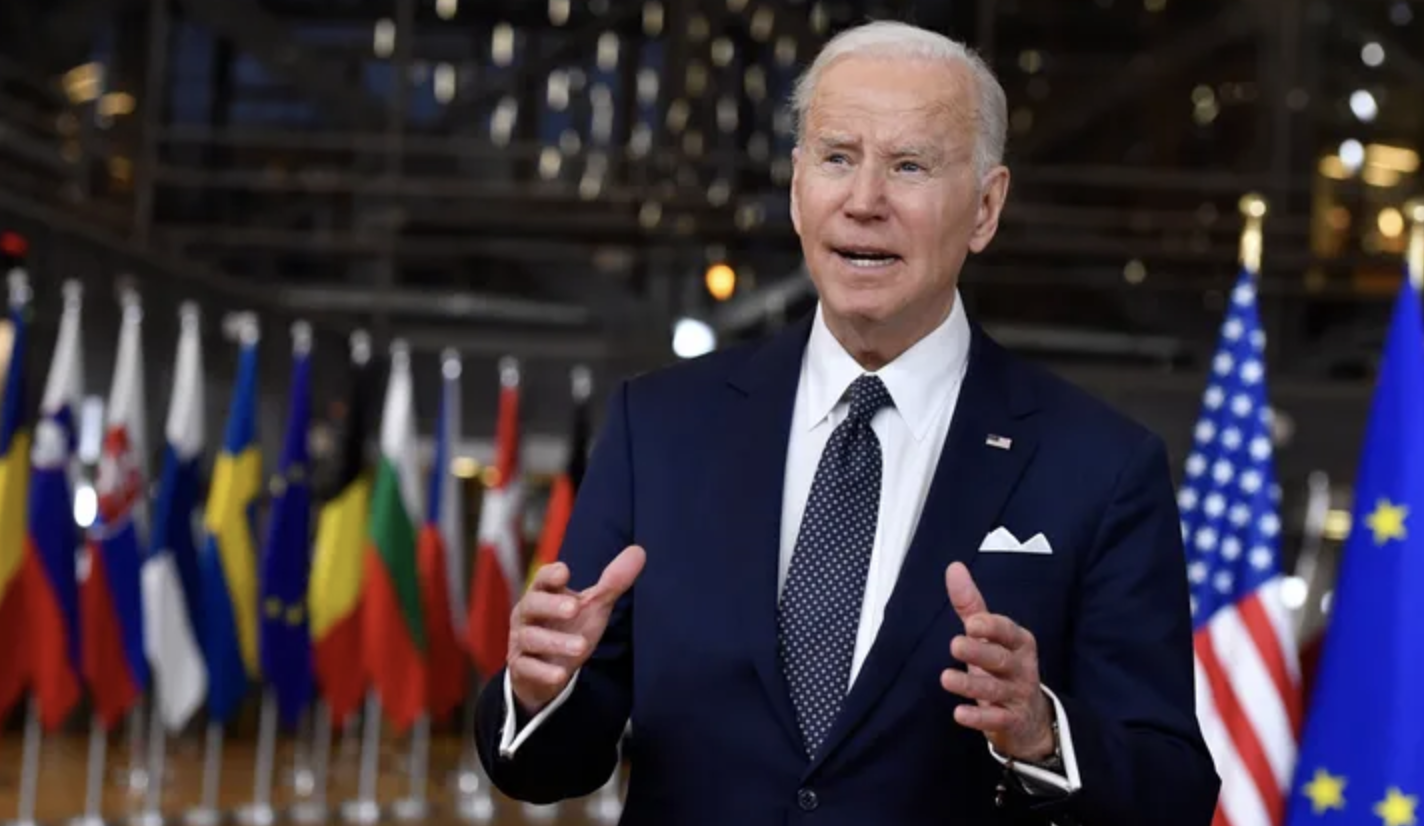 credit: associated press
Last month, President Biden signed legislation to reauthorize the Violence Against Women Act (VAWA), which then-Senator Biden wrote almost three decades ago. The legislation has been renewed three times before, but this one took some time.
After three years of negotiation and compromise, VAWA includes new protections for native people and for LGBTQ+ people. But the legislation still has one glaring issue.
Dating partner loophole
The so-called "boyfriend loophole" or "dating partner loophole" lets people who have been convicted of domestic violence buy or own a gun if they're not married to the victim. Yes, that is a true sentence. If they have a kid with the victim or live with them, it's not true, but that leaves so many victims unprotected.
Huffington Post has the stats: "Research shows that access to a gun makes it five times more likely that an abusive partner will kill his female victim, and nearly half of all women killed in the U.S. are murdered by a current or former intimate partner, according to the Educational Fund to Stop Gun Violence. In 2020 alone, 60% of intimate partner homicides were committed by dating partners and 80% of the domestic violence calls to law enforcement involved dating partners, according to the National Coalition Against Domestic Violence."
Why is there a loophole in the first place?
This loophole exists because gun rights advocates and gun lobbyists exist. They do their jobs, and they do them well: the U.S. is the only nation in the world where there are more civilian guns than there are people.
There are so many horrifying stories of how this loophole has led to deaths in the U.S. When one person wields a gun against another person, there is no conversation. There are threats and there are deaths.
But still
VAWA is alive and well and that is something everyone should be happy about.
Now let's close that loophole, shall we?


Man, It's So Loud In Here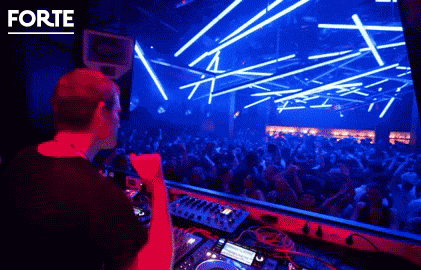 credit: giphy
Germany is having a MOMEM.
German legislators want YOU to come to the Museum of Modern Electronic Music (MOMEM), a way to observe club life without having to take part. The museum, which opened last Wednesday, celebrates the techno scene with exhibits and live events as Germany moves to embrace its history and "legacy" of clubbing. The museum's site used to be a children's museum, which, of course.
"This is the beginning," said Alex Azary, the director and a founder of MOMEM. "The first museum dedicated to modern art appeared in 1908, and now they're in every small town. I think soon that will happen, but for this subject."
Germany as a whole is ready to go clubbing, reclassifying clubs as concert halls and protecting clubs on the local level in cities like Berlin. There is also a movement to declare techno music an item of "intangible heritage." It seems to be mostly a money thing: "Look how fun we are! Come live, play, and spend money here!"
I'm not sure how actual clubbers feel about being embraced by the law, but there could be lots of opportunities here. The red and yellow parts of the German flag are glow sticks waiting to happen.


Indeed You Do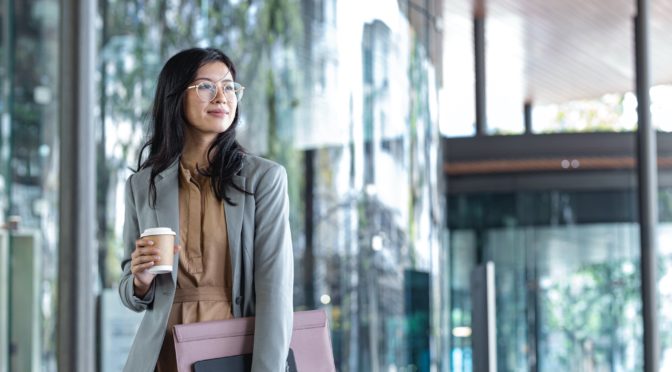 You're the hiring expert for your company – and what you really need is help making your shortlist of quality candidates. You need a hiring partner who helps make your life easier. You need Indeed.
Indeed is the job site that makes hiring as easy as 1, 2, 3. Post, screen, and interview – all on Indeed.

Get your quality shortlist of candidates whose resumes on Indeed match your job description faster, only pay for the candidates that meet must-have qualifications, and schedule and complete video interviews in your Indeed Dashboard.

Indeed makes connecting with and hiring the right talent fast and easy.
With tools like Indeed Instant Match – giving you quality candidates whose resumes on Indeed fit your job description immediately – and Indeed Skills Tests – that on average, reduces hiring time by 27%.
Get started RIGHT NOW with a Free $75 job credit to upgrade your job post at Indeed.


You're Such a Fungi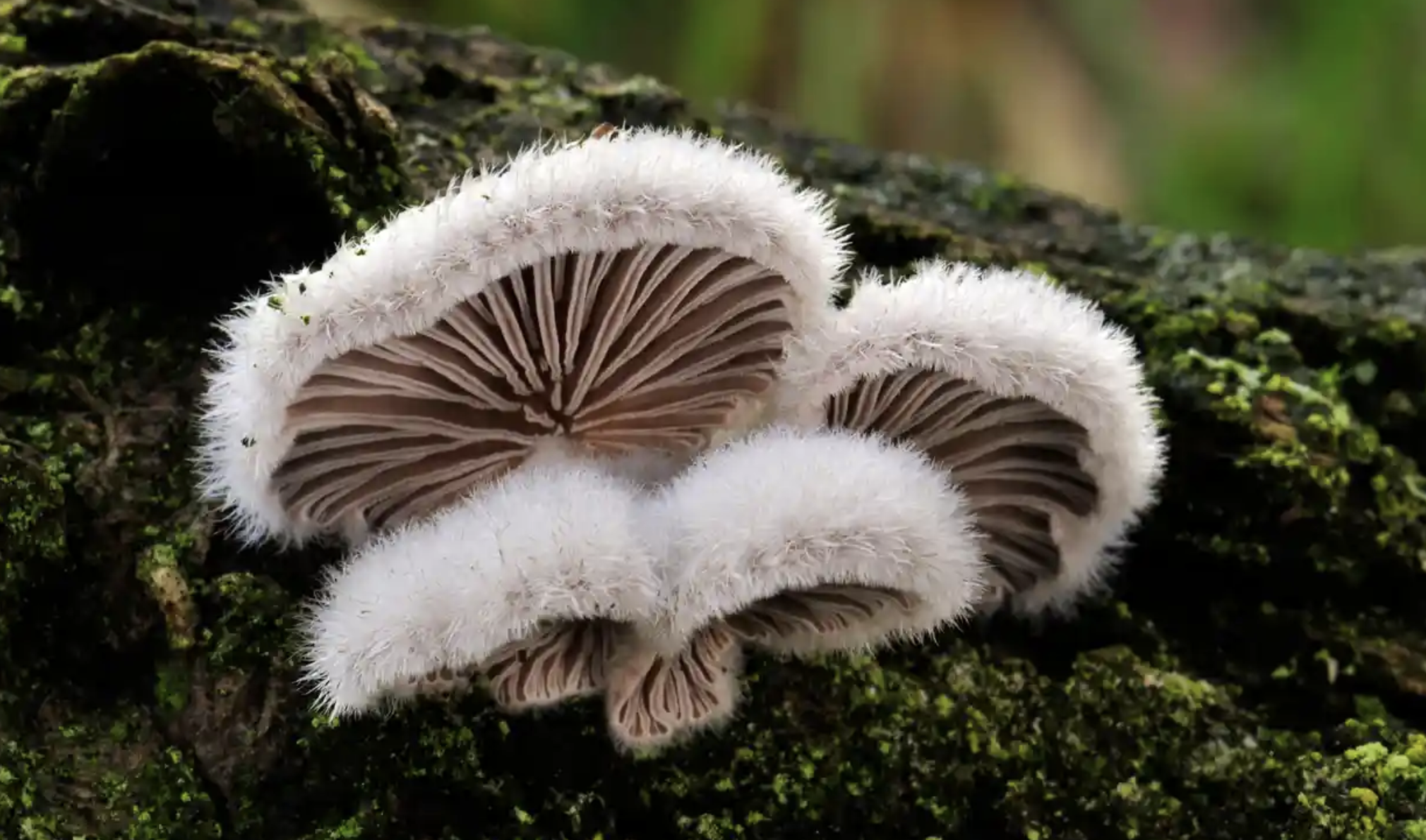 credit: alamy
Fungi–they're just like us!
A new study shows that mushrooms could be talking to each other, using electrical signals to communicate.
The study analyzed patterns of electrical spikes in four different mushroom species. Researchers found that the patterns resemble vocabularies of up to 50 words with "fungal word lengths" that are a close match for our words. Split gills were the fanciest talkers.
What are they saying?
The study suggests that the mushrooms could be communicating "​​states of the mycelium and its environment." (Mycelium = fungal network that grows mushrooms.) Researchers also think fungi chats could be a way for them "to transmit and process information in the mycelium networks."
In other words, they don't really know. They don't even know for sure if 'shroom talk really exists in the first place. These scientists could just be anthropomorphizing.
But wouldn't it be cool if it was true?


News By The Numbers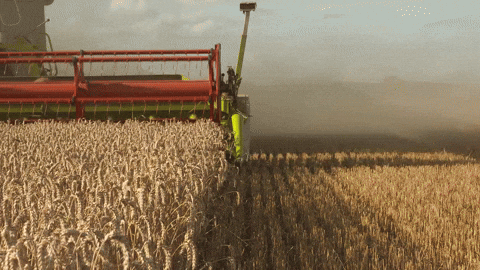 13%. That is how much the UN's index of world food costs rose last month, the fastest pace since they started counting these things.
9. That is how many people a red fox bit on Capitol Hill in the U.S. last week. The fox tested positive for rabies, which could explain some of the legislation coming out of there.
11. That is how old the U.S. artist Prince (known then as "Skipper") was when he appeared on local news in Minneapolis. The musical icon wasn't public about his childhood, but awwww.
$95,000-$110,000/year. That is the starting salary Walmart is offering truckers. Maybe time to get that license.
Over 5%. That is how much mortgage rates are in the U.S. now. That equals a 55% increase in monthly house payments.


What's Trending?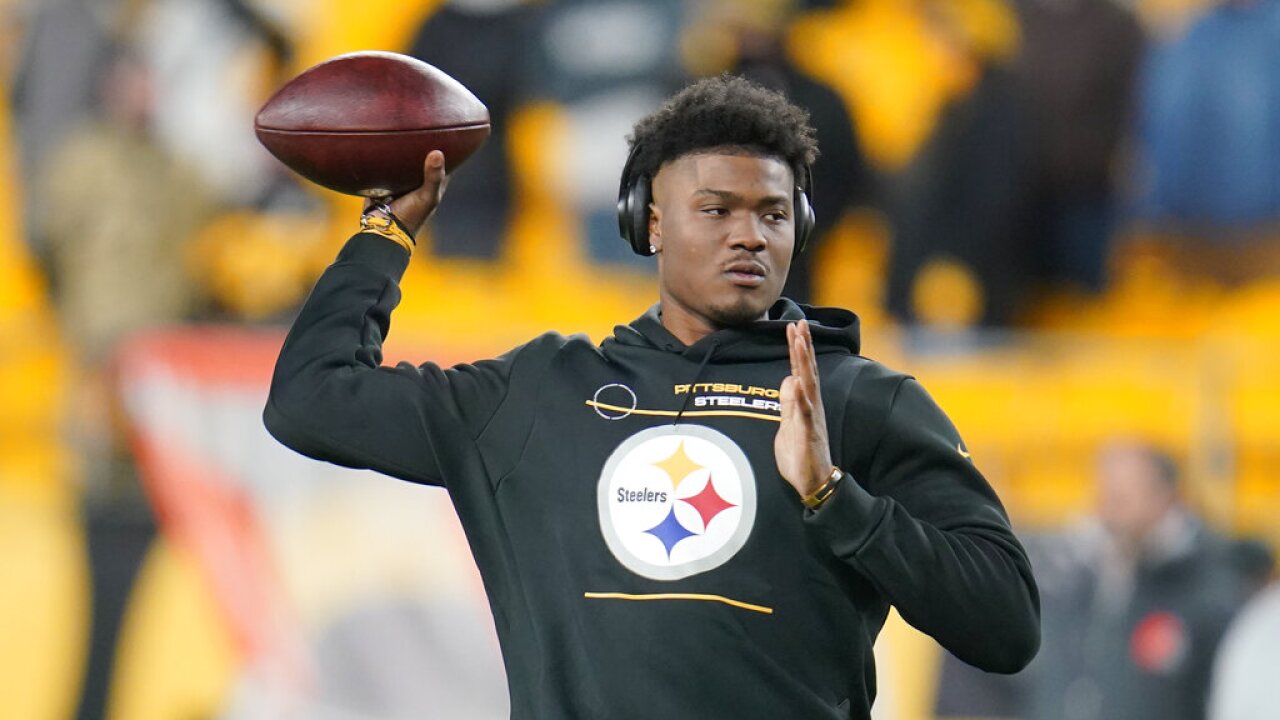 credit: wptv
Dwayne Haskins is trending. The Pittsburgh Steelers quarterback was killed when he was hit by a truck in South Florida Saturday morning.
Ben Affleck is trending because Jennifer Lopez announced that the two are engaged again.
Oprah is trending because Dr. Oz, who got his start on her show, has been endorsed by former President Trump for the Senate seat in Pennsylvania.
Palm Sunday is trending because that was yesterday. Pope Francis called for an Easter (next Sunday) truce in Ukraine in an address at St. Peter's Square.


Share The Love
Become a friend of Morning Invest by sharing this newsletter with someone you love.
When you do, we don't just give you a pat on the back and say, "Well done old sport." We give you actual rewards that'll make everyone jealous.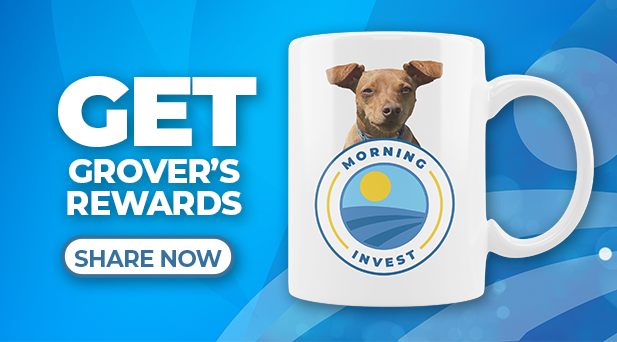 Or copy & paste your referral link to others: