| TOGETHER WITH | |
| --- | --- |

Happy Monday. A cow in New Jersey is done with the USPS. DONE. We hear she didn't get into her top pick for college.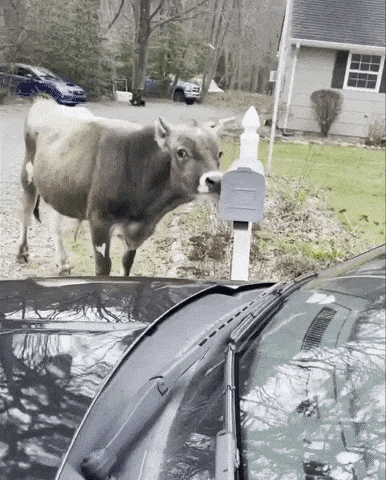 credit: giphy
In Case You Missed It. 
🪖 Ukrainian President Volodymyr Zelenskyy accused Russia of genocide following the discovery of Ukrainian bodies lining the streets of Bucha and the Kyiv suburbs of Irpin and Hostomel.
🇱🇹 Lithuania is now the first EU country to stop imports of Russian gas.
🇵🇰 Pakistan's current prime minister Imran Khan dissolved Parliament, calling for new elections and blocking a no-confidence vote that was expected to end things for him. This is being challenged in the Supreme Court today.
🇭🇺 Victor Orbán declared victory for his fourth consecutive term as Hungary's prime minister in the general election Sunday.
⚖️ The U.S. Senate Judiciary Committee is set to vote today on Judge Ketanji Brown Jackson's confirmation to the Supreme Court and she is expected to be confirmed.
☢️ The U.N. International Atomic Energy Agency (IAEA) will head to Chernobyl following a Russian troop withdrawal from the decommissioned nuclear power station due to radiation.
📦 Amazon workers in Staten Island, NY, voted to unionize. This is a first for the tech giant, but maybe not the last.
✝️ Pope Francis apologized Friday to Indigenous people for abuses suffered in Canada's Catholic-run schools.
👋🏾 U.S. actor Will Smith resigned from the Academy of Motion Picture Arts & Sciences for the Oscars slap.
📆 Big news! Today is the day when we launch our new show. It's called Redacted and we're going to be covering the news stories primarily ignored by the mainstream media. Our new live show will occur Monday through Thursday at 4PM Eastern Time 1PM Pacific. You'll be able to join us on our new channel URL right here: https://youtube.com/redactednews
Coronavirus Update: 😷 
The U.S. has a new website to help people find Covid vaccines, treatments, masks, and antiviral pills that won't help much once the states shut down their mass testing/vaccine sites and Covid funding runs out. But until then, Covid.gov is where it's at.
South Korea announced Friday that it would be relaxing Covid restrictions through this month. Around 87% of the country is vaccinated, and 64% have been boosted.
It looks like the U.S. is planning to end the Trump-era Title 42 order, which closed the U.S.-Mexico border for asylum-seekers when the pandemic started.


| | | | |
| --- | --- | --- | --- |
| | Bitcoin | $46,086.78 | |
| | | | |
| --- | --- | --- | --- |
| | Ethereum | $3,489.68 | |
| | | | |
| --- | --- | --- | --- |
| | Cardano | $1.21 | |
| | | | |
| --- | --- | --- | --- |
| | Dow | 34,818.27 | |
| | | | |
| --- | --- | --- | --- |
| | S&P | 4,545.86 | |
| | | | |
| --- | --- | --- | --- |
| | Nasdaq | 14,261.508 | |
*Stock data as of market close, cryptocurrency data as of 5:00 am ET.


The Lead: World Wide Food Supply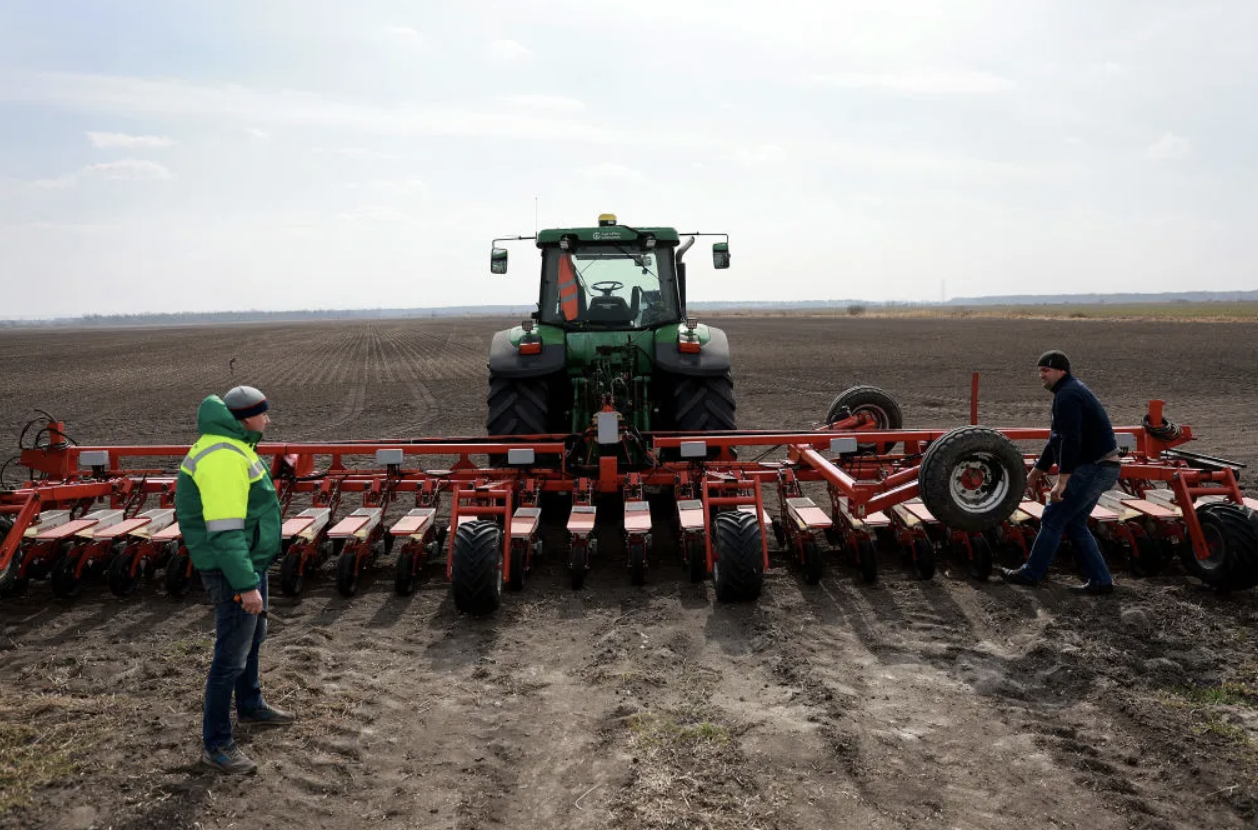 credit: time
Russia's war has changed lives in and around Ukraine. If it doesn't end soon, it will change the world.
Last week, the executive director of the U.N. World Food Program said that the war will have a global impact "beyond anything we've seen since World War II."
The main reason: wheat. Farmers in Ukraine can no longer farm the global staple. The U.N.'s World Food Program, which fights famine around the world, gets 50% of its grain from Ukraine. U.N. food chief David Beasley further noted that the world gets 30% of its wheat from Russia and Ukraine, along with 20% of its corn and 75%-80% of its sunflower seed oil.
"If we end the conflict, address the needs, we can avoid famine, destabilization of nations and mass migration," Beasley said. "But if we don't, the world will pay a mighty price and the last thing we want to do as the World Food Program is taking food from hungry children to give to starving children."


Taliban Cracks Down on Heroin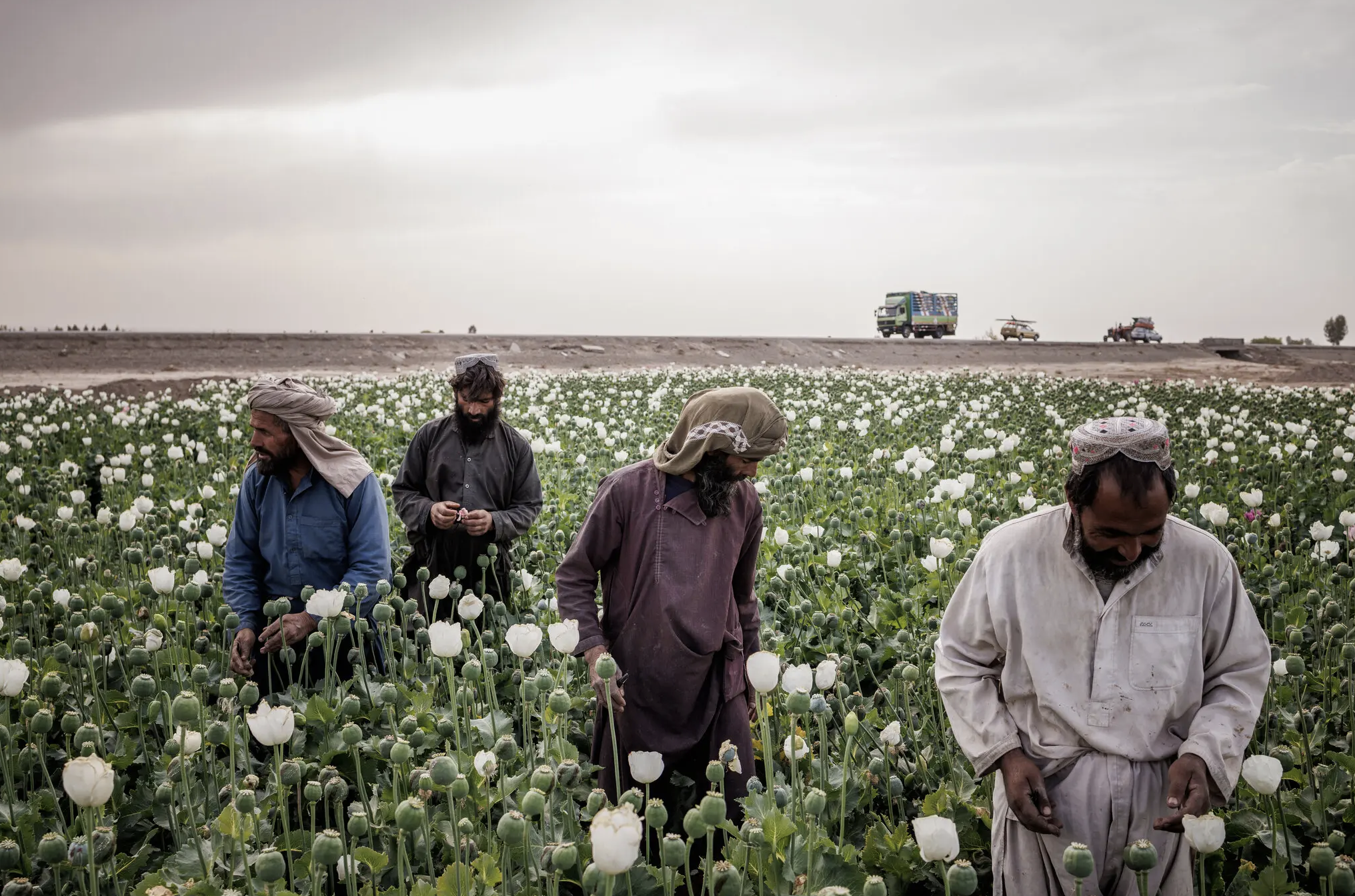 credit: giphy
The Taliban outlawed poppy farming this weekend and said that anyone caught growing crops of poppies will be subject to Sharia law. Which means violence.
Poppies are where heroin and opiates come from. The Taliban says that they are trying to end the opioid crisis with this move and it will make a difference since Afghanistan grows 85% of the world's poppies. Last year, production increased by 8%.
While the intention of the ban sounds good, it will devastate many farmers whose livelihood depends on poppy farming at a time when the Afghan economy is on life support.
"One farmer is responsible for feeding five to 10 families," one poppy farmer told The Wall Street Journal. "We make no money from growing wheat and vegetables. There's a lot coming from Iran and Pakistan, and nobody buys ours. The Taliban issue decrees without thinking of the local people."
The Taliban says that it will destroy any crops of poppies it finds from now on.


Save Health Insurance Costs with Crowd Health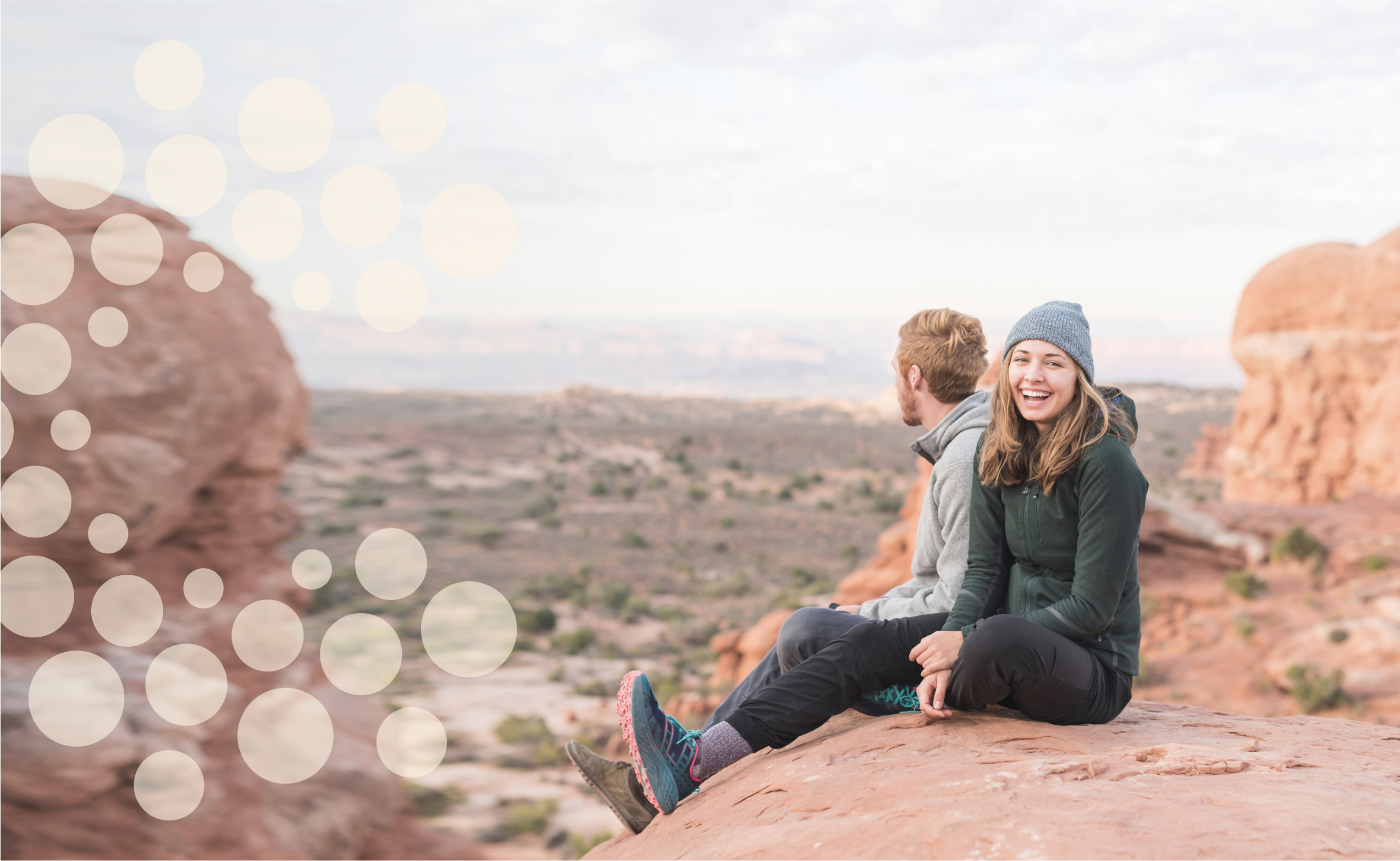 It's time to save money on health insurance and get the best health care out there. CrowdHealth gives you your healthcare freedom back without breaking the bank. With CrowdHealth, everything becomes simple and transparent: the Community pays bills super fast, and they help you find quality care at a fair price — all for one low monthly rate.
CrowdHealth is a community of people who are tired of paying for a broken system.
A place where you can get a simple, flexible, and affordable way to pay for your healthcare.
Being in the CrowdHealth community can save hundreds of dollars monthly and put thousands of dollars back in your pocket.
Membership as a monthly subscription: Start or Stop when it's convenient for you.
Simple and transparent pricing, customized to fit your needs
CrowdHealth is able to offer amazing prices because of its community of health-conscious members. But they have an amazing offer, just for my listeners: Get your first six months for just $99 per month. That's a savings of almost 50% versus their standard pricing and a LOT LESS than one of those crappy high-deductible plans. Just go to JoinCrowdHealth.com/99 and enter code Invest at sign up.


Medium Covid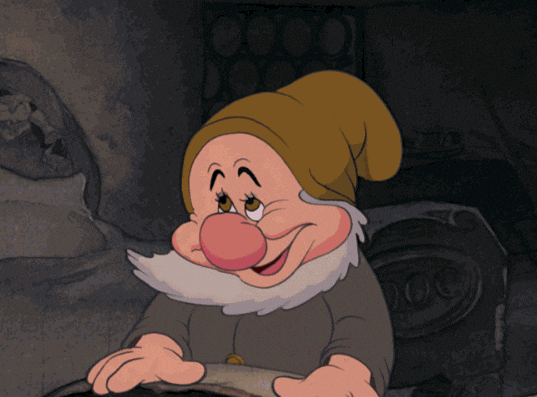 credit: getty
We are writing the Covid book as we're reading it so new information comes regularly. Sometimes, that makes us change what we've been doing (see: masks, school shutdowns). Other times, it changes nothing at all.
Apparently, people now have a name for symptomatic COVID infections that are not quick hits and not long Covid: medium Covid.
People with medium Covid have lingering symptoms for weeks. Ok. I know this is different because I can deal with the same cold for weeks that my kid recovers from in a day. But is it? Really?
Covid is worse than a cold for some and Covid can take away your ability to get out of bed, smell fire, breathe easily. So maybe that's the difference. Still, I'm not so sure we need a "medium Covid."


Kid of The Year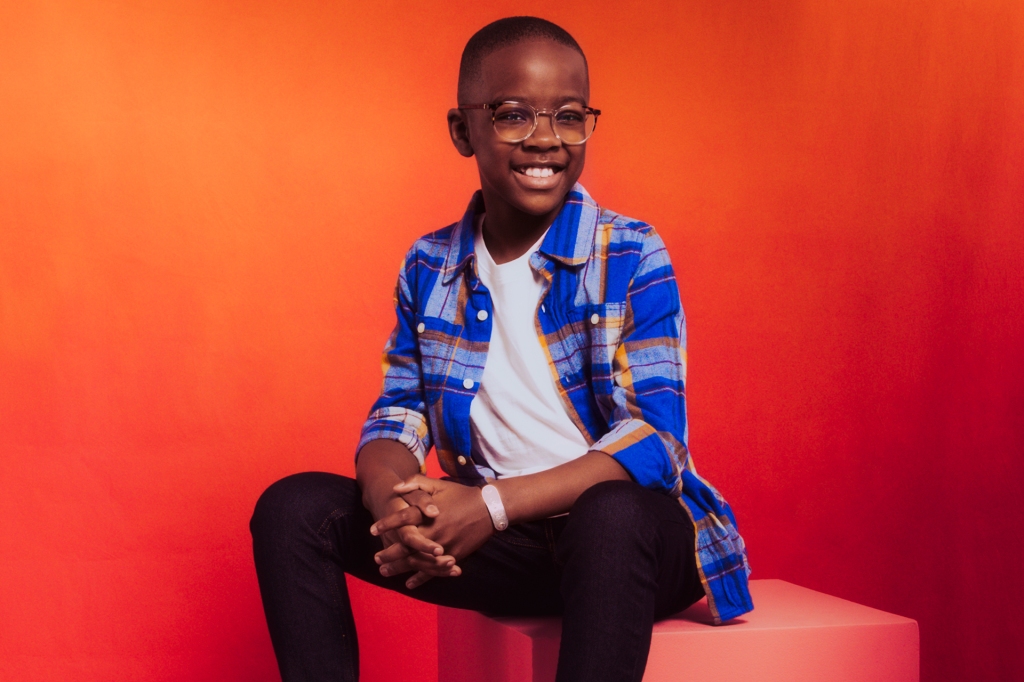 credit: time
Time Magazine's Kid of the Year for 2022 is 11-year-old Orion Jean, who doesn't want any money for the hope he brings to this world. Unless it's going to someone in need. Actually, yes, he'd like that money, please.
"When the pandemic began, people were losing their jobs, homes, and access to food and other essential things," Jean said. "I wanted to help. But the opportunity actually came when my teacher suggested I enter the National Kindness Speech Contest in 2020. I won, and with the prize money, I started a kindness initiative to help people."
Jean was nine when he won that contest, and he gave his prize money to a local children's hospital. Since then, Jean's "Race to Kindness" initiative has donated 100,000 meals to the food-starved and 500,000 books to the book-starved.
In these dreary, depressing times, Jean is a bright beacon to help us all get out of our heads and attempt to live by his words: "If you see a problem, fix it."


News By The Numbers
2.6 million. That is how many weddings are anticipated in the U.S. in 2022, up from 2.2 million in 2019 before the pandemic because weddings are BACK.
40,000+. That is how many Syrians have signed up to fight with Russia in Ukraine (see above).
$0. That is how much residents of New Mexico will pay to go to college in the state starting in July.
54%. That is how much more people in the U.K. are paying for energy.
2. That is how many speeds of sound the first audio recording on Mars revealed. High-pitched sounds like lasers move faster than low-pitched booms, unlike here where it all reaches us at the same speed. Super frustrating for Mars parents whose kids 'talk' to them across the house.


What's Trending?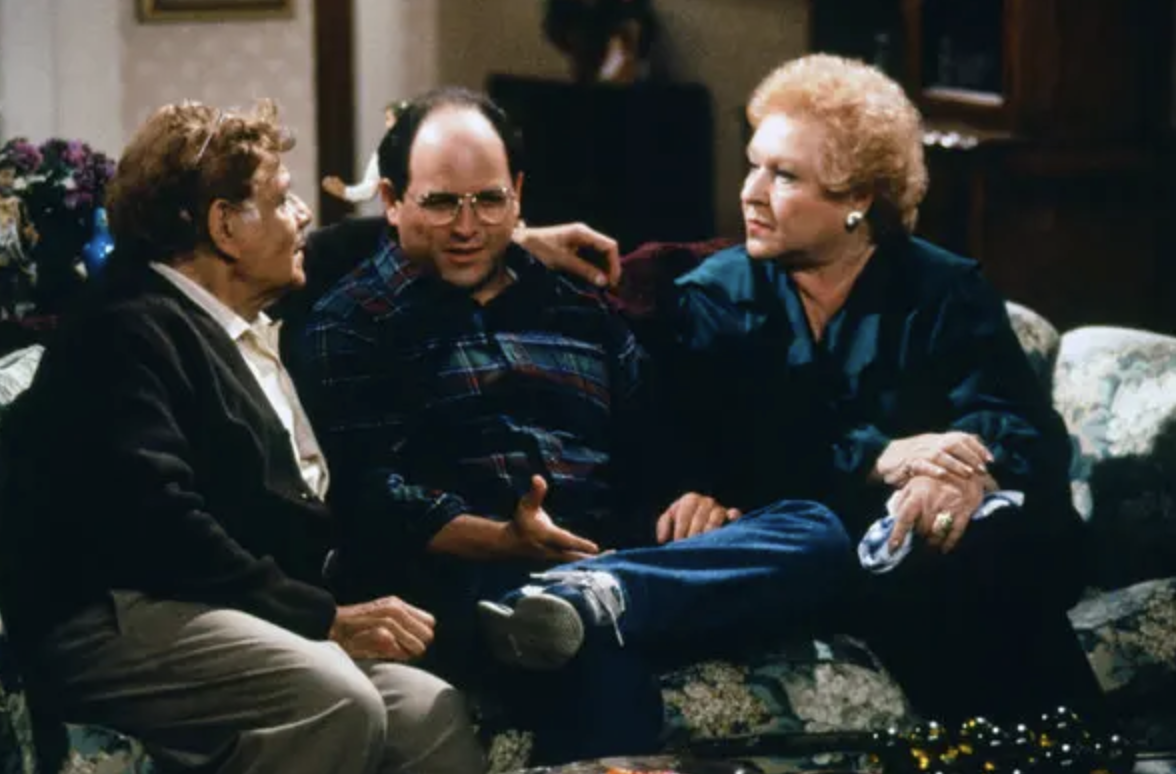 credit: getty
U.S. actor Estelle Harris, who yell-cared for her son George on "Seinfeld," is trending. Harris has died at age 93.
Bin Laden is trending because U.S. GOP Representative ​​Lisa McClain falsely gave former President Trump the credit for catching al-Qaeda founder and leader Osama bin Laden. That happened under President Obama, and (almost) everyone knows it. She also said unemployment is at a 40-year-high under President Biden. But… but… say it enough and it's true, right?
Grammys 2022 is trending because they were last night and, just so you know, pink is the new black.
David Byrne is trending because the oversized suit that Justin Beiber wore to the Grammys was reminiscent of David Byrne's iconic look.


Share The Love
Become a friend of Morning Invest by sharing this newsletter with someone you love.
When you do, we don't just give you a pat on the back and say, "Well done old sport." We give you actual rewards that'll make everyone jealous.