| TOGETHER WITH | |
| --- | --- |
Happy Tuesday! This might be the busiest news week of the year. So let's get right to it.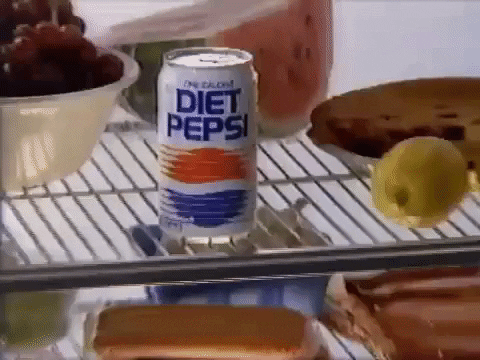 In Case You Missed It.
A new study confirms that diet sodas are just as bad for your heart as regular sodas. We sincerely hope you already knew that.

The U.S. imposed sanctions on Turkey after the country installed a Russian air-defense system.

Outdoor dining in New York City will be suspended on Wednesday but not for Covid. For snow.

Russian President Vladimir Putin decided today was a good day to acknowledge that Joe Biden has won the Presidential election and expressed his congratulations.

Apple Fitness+, the company's streaming workout service, launched on Monday. You'll need to update your Apple Watch, iPhone, iPad, and Apple TV to the latest free software. Just go to settings, then general, then click software update. Mom, I'm talking to you.

Google services such as Google Docs, YouTube, and Gmail went down for an hour on Monday and everyone panicked before all was restored.

Coronavirus Update:
Total confirmed U.S. cases as of 7 p.m. ET Monday: 16,425,955 — Total deaths: 300,456 — Total recoveries: 6,298,331
Lead Story: Biden Becomes Official
credit: youtube
The Electoral College representatives cast their votes on Monday in all states. President-elect Joe Biden spoke on the matter, addressing the nonsense that challenged the election for the first time. He was not indignant or angry. In fact, the President-elect has not given these challenges much energy at all but he did say that it was "time to turn the page."
While swing states that voted for the President-elect sent in their Democratic electors, Republican electors still showed up and made a mock vote cast in favor of President Trump, with notarized documents in hand. Kind of like the mock Congress that high school students do. The votes are inconsequential but it is fun to play government.

Revolving door
Meanwhile, the country finds itself without an Attorney General as William Barr resigns. The President announced this on Twitter, saying that he and Barr still have a "good relationship."

Barr has been a staunch supporter of the President, going as far as releasing his own version of the Mueller investigation to the press with fabrications of its findings. He got the job by sending an unsolicited memo to the President expressing concern about the Mueller investigation in the first place. But he was not staunch enough in his support, refusing to acknowledge any voter fraud that was not there to keep the President in office. So the two will part ways just days before Christmas.
CONFIRMING LOAN

Program

Rate

Change

APR

Change

30 year

2.80%

0.02%

2.85%

0.02%

15 year
2.47

%

0.03%

2.56

%

0.03%
Is That All You Got?
credit: reuters
Remember that $908 billion economic stimulus package that lawmakers were all set to unveil? It is now a $748 billion stimulus package.
The bipartisan plan lost some weight because it was stripped of the two things that Congress was fighting about: liability protection for businesses, and assistance to state and local governments. Those things have been moved to a separate measure totaling $160 billion in order to improve the chances that the $748 billion will pass both chambers and Congress will have something under the Christmas tree.

Direct payments to American families is also out, which puts some votes on shaky ground. Vermont Senator Bernie Sanders said that he would not vote for any package that does not include $1,200 per adult, plus $500 per child directly to American families.

The plan now includes funding for vaccine distribution, food aid, aid to schools, and more money to lend to small businesses. Congress has until Friday to pass this package before the holiday break.
Sponsor: Get Free $1,600 with Webull

Today is your last day to get 4 free stocks valued up to $1,600. Yes, you read that right. Why not get some free money? Right now you can get FOUR free stocks valued up to $1,600 just for opening an account with Webull. And you have to check out Webull's new desktop app too! Seriously it's awesome.

You'll get up to $1,600 in stocks just for opening a free trading account with Webull and depositing $100 into the account to activate it. Remember you're not spending $100, you're simply depositing that money into your account.

Simply click here and start an account. Even if you never do anything else with the account you still get that free money.
With Webull you can invest in thousands of companies using their trading tools and analytics to create your own financial portfolio. And the best part is $0 commissions and no deposit minimums. I remember when I used to pay $6 per trade with some other companies. Not any more thanks to Webull.
Sign up today and get your free stocks. Thanks, Webull.
Vaccine Scams Emerge
credit: getty
We are only 1 day into the Covid vaccine rollout in the U.S. but already there are scams aplenty. The Better Business Bureau is warning about scammers offering to get people on a list for an early vaccine only to steal their personal information.

The scammers have been sending texts, making phone calls, and even knocking on doors, offering victims a chance to get on a Covid vaccine list. They prey mostly upon the elderly. They ask for social security numbers and credit card information, which they will then exploit because they have no actual access to the vaccine.
If someone offers you an unsolicited Covid vaccine in exchange for personal information, do not give it to them. Instead, report it to the Federal Trade Commission.
Every Move You Make, Every Breath You Take
credit: investopedia
The Federal Trade Commission has ordered big technology companies to provide details on how they use and collect personal information. This includes Facebook, Twitter, Amazon, TikTok, Reddit, Snap…all the big guns.

The companies will have 45 days to comply with the order. Not only do they have to report on their practices, but they also have to surmise how those practices "affect children and teens."

"Policymakers and the public are in the dark about what social media and video streaming services do to capture and sell users' data and attention," wrote the Commissioners who voted for the order. "It is alarming that we still know so little about companies that know so much about us."

The FTC will collect this information from 9 companies and compile a report that will "inform its policy and enforcement approaches."

"Too much about the industry remains dangerously opaque," said the statement.
One Commissioner, Noah Joshua Phillips, dissented on this request, writing that these orders will not accomplish what they purport to because they "simply cover too many topics to make them likely to result in the production of…usable information."
News By The Numbers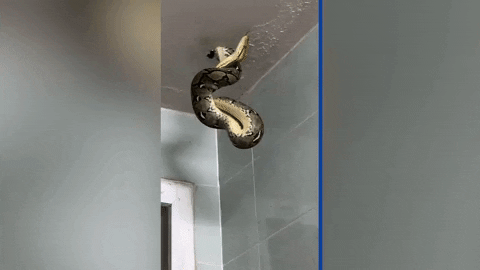 credit: nypost
8 feet. That is the size of a python that burst through the ceiling in a bathroom in Thailand.

580%. That is how much the price of jet fuel has grown in Asia, the world's top fuel market, since September. The vaccine has brought about optimism that air travel will rebound and the fuel industry is reaping the benefits.

$22.5 million. That is how much Pinterest will pay in a gender discrimination settlement to its former COO Fran­coise Brougher.

274. That is how many journalists were in jail around the world as of December 1. This is a record number of jailed journalists, up from 250 last year. Most of the arrests were in China, Turkey, Egypt, and Saudi Arabia and revolved around their reports on the pandemic.

3 months. That is how long gay men will have had to be monogamous before they can donate blood in the U.K. Previously, the rule was that they had to be celibate for that long but these rules were eased up on Monday after activists worked with the government on this move, aimed at removing the stigma around homosexual lifestyles.
Google Goes Back To The Office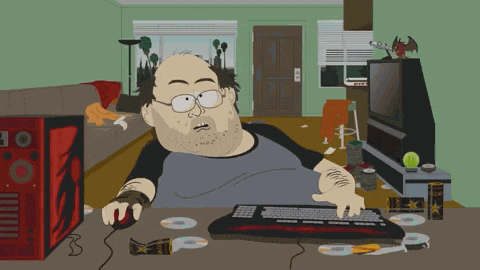 credit: giphy
Google will allow employees a chance to work from home for at least 2 days per week, starting next September. CEO Sundar Pichai sent an email preparing the Google workforce for this updated policy next year.

Google had already committed to allowing workers to be remote through September 1, 2021. The company is now planning a slow return to its fancy offices, complete with free snacks and lunches, but in a modified way.

While Twitter and Facebook are offering employees the option to remain remote indefinitely after the pandemic, Google wants to call its workforce back, even if it is for three out of five workdays. This rules out permanent moves away from the office.
"You will need to work from your assigned Google office and will be expected to live within commuting distance of your assigned offices," Pichai wrote.

So if you work for Google, this is your last chance to do that work-from-Hawaii thing!
Today's Live Show

credit: morning invest
Join us on today's live show as we analyze the multiple stimulus options that are emerging. Click right here set a reminder and watch us live at 9 AM Eastern.
Share The Love
Become a friend of Morning Invest by sharing this newsletter with someone you love.
When you do, we don't just give you a pat on the back and say, "Well done old sport." We give you actual rewards that'll make everyone jealous.