| TOGETHER WITH | |
| --- | --- |

Happy Wednesday. Goodbye, Internet Explorer. My least favorite browser of all time. Starting today, Microsoft is ending support for the browser in most cases. The end of an era!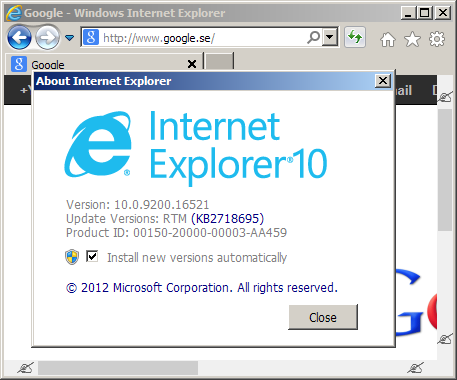 credit: superuser
In Case You Missed It.
🛢 President Biden is planning his first Middle East trip next month, with visits to Israel, the West Bank, and Saudi Arabia, a country he vowed to make a "pariah." They got that oil, tho.
🏴󠁧󠁢󠁳󠁣󠁴󠁿 Scotland's First Minister Nicola Sturgeon is making a renewed push for Scottish independence, launching the first paper in a series that makes a case for breaking away from the U.K. A referendum could be on the horizon.
🏀 U.S. basketball player Brittney Griner will remain in Russian custody until at least July 2.
📺 The third installment of the U.S. House select committee's January 6 hearings—scheduled for today—has been postponed, likely due to scheduling conflicts. The next hearing is scheduled for Thursday afternoon.
💊 The U.S. FDA approved the first full-body drug to treat alopecia Monday.
Coronavirus Update 😷:
An FDA advisory committee is meeting today on Covid vaccines for kids under five. If authorized, it could be available as soon as next week.


| | | | |
| --- | --- | --- | --- |
| | Bitcoin | $21,351.12 | |
| | | | |
| --- | --- | --- | --- |
| | Ethereum | $1,134.18 | |
| | | | |
| --- | --- | --- | --- |
| | Cardano | $0.4662 | |
| | | | |
| --- | --- | --- | --- |
| | Dow | 30,364.83 | |
| | | | |
| --- | --- | --- | --- |
| | S&P | 3,735.48 | |
| | | | |
| --- | --- | --- | --- |
| | Nasdaq | 10,828.35 | |
*Stock data as of market close, cryptocurrency data as of 5:00am ET. The markets are closed for Memorial Day.


The Lead: It's Getting Hot In Here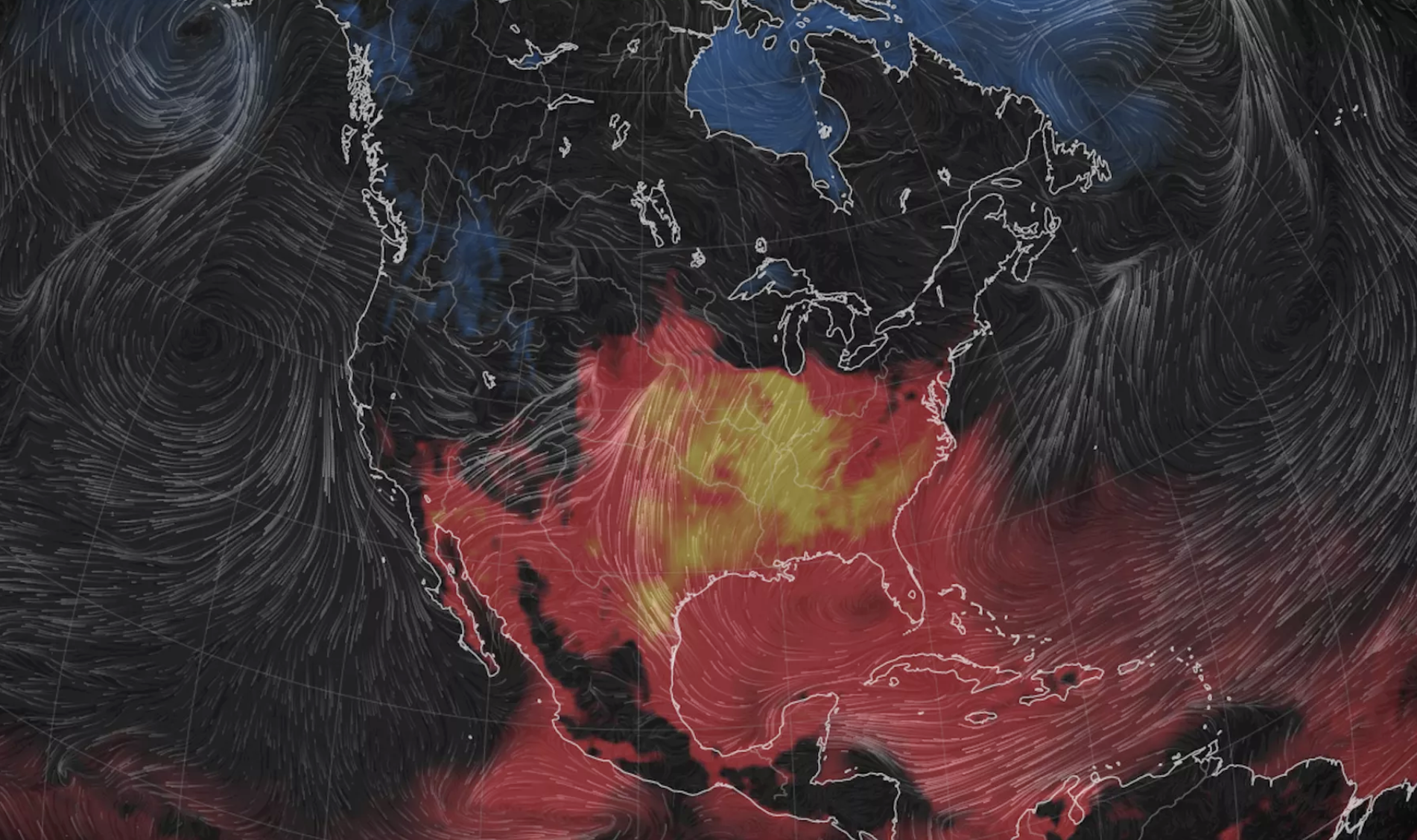 credit: earth.nullschool.net
Summer has not officially started yet in the Northern Hemisphere, but no one has told the weather.
This week, a record-setting heat wave has sizzled and popped through most of the U.S. My weather app here in Florida tells me it feels like 99 degrees outside right now.
It is much worse in other areas, with temperatures hitting well into the triple digits. Over 100 million people across the U.S. have been under excessive heat warnings and watches this week. It looks like the wave might be cresting today, but we shall see.
The climate crisis is turning heat waves into a regular thing. It is also making them stronger and longer than a few decades ago. Great news, since heat waves are the deadliest severe weather hazard in the U.S., especially for outdoor workers and those without air conditioning.


Arming The Teachers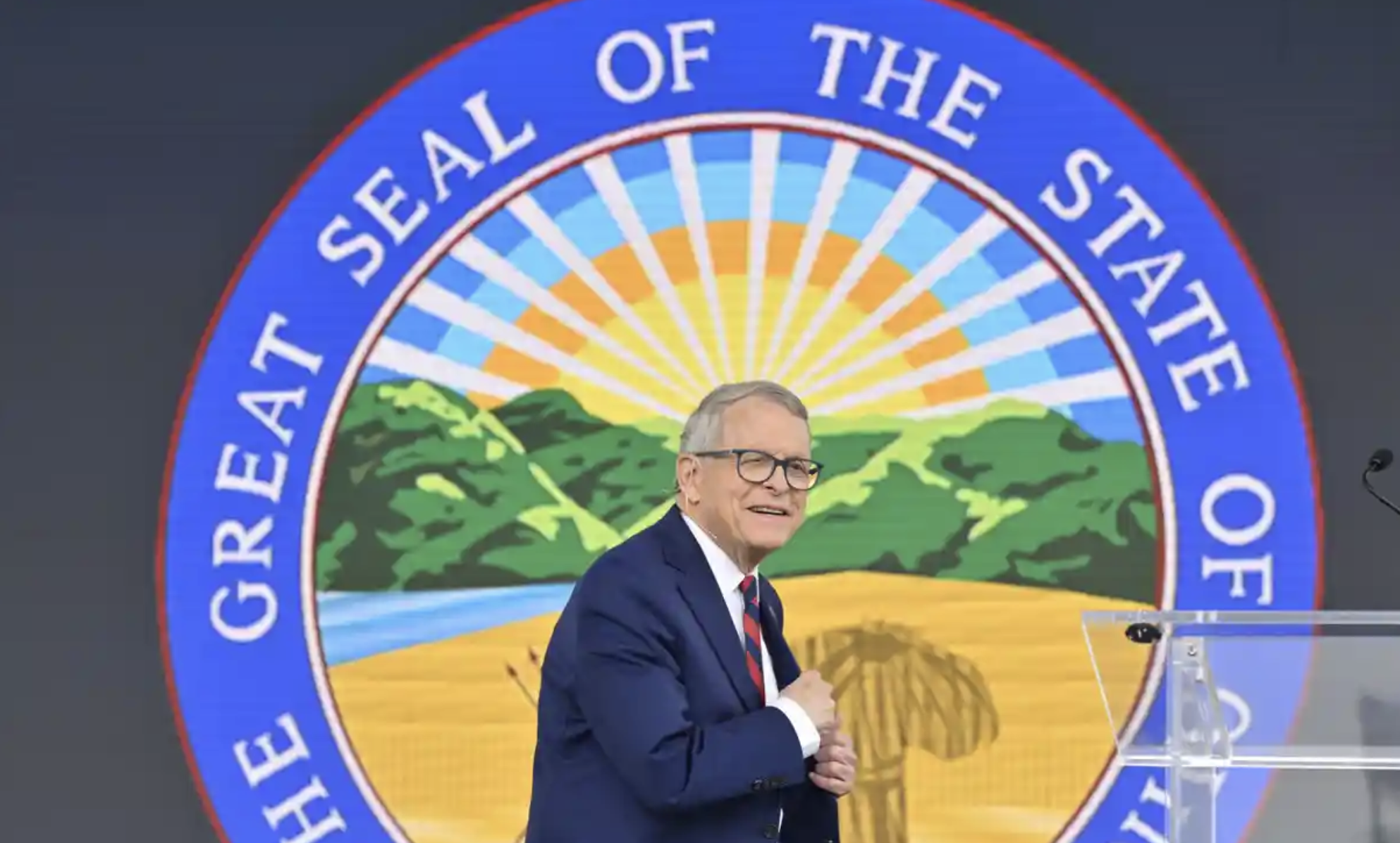 credit: ap
Ohio Governor Mike DeWine wants to make it quick and painless to bring guns to school in order to, in his words, "protect Ohio children and teachers."
Up until now, Ohio teachers whose school districts allow guns in schools were required to go through 728 hours of training before arming themselves. On Monday, Governor DeWine signed a bill that cuts required training down to 24 hours.
24 HOURS.
This doesn't just apply to teachers. The reduced training requirements are for school staff like janitors and bus drivers too. And they don't need a permit. In fact, no one in the state does, now that the permitless carry law is in effect. Training is now no longer required for Ohioans who want to carry and conceal a weapon.
This new legislation is, apparently, in response to the Uvalde shooting, where staff armed with guns saved no one.


Throw Out That Body Wash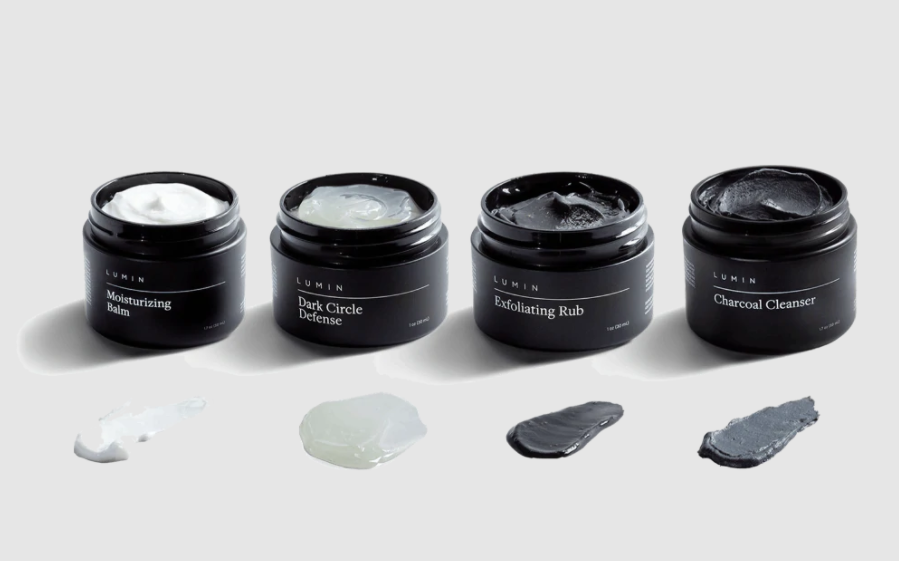 Alright guys let's chat skincare. If your skincare routine is basically you washing your face in the shower with that one shower gel that you've been using since high school – then it's time to level up that skincare game! Because as it turns out that regular body wash you have been using, that you thought was "good enough" is probably damaging your skin. But thanks to Lumin you can drop that bottle of three in one and start using products that actually take care of your skin.
With Lumin you get the highest quality products. All their products aim to help with those stubborn acne scars, under-eye dark circles, wrinkles, sun damage, dry skin, oily skin, and more.

Starting with Lumin is easy. All you have to do is take a two-minute quiz on their website and they'll tell you exactly which routine is best for you based on your skincare needs.

All of Lumin's products come with instructions, so it's extremely easy, and will help protect your skin from potential damage or future acne.
Level up your skincare game with Lumin Skin today! Go to luminskin.com/invest to get your free trial of Lumin's products.


The Power of Play Time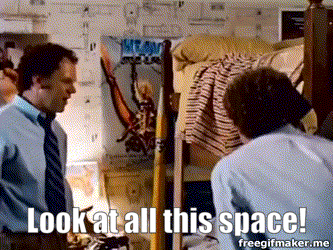 credit: giphy
We all get by with a little help from our friends.
New research shows that kids who play with friends before they turn three are more likely to avoid mental health issues. That goes for everyone, even those at high risk.
The University of Cambridge study gathered data from almost 1,700 kids at ages three and seven and found that kids who played with peers in those early years had fewer signs of mental health issues at age seven.
"What matters is the quality—rather than the quantity—of peer play," said Vicky Yiran Zhao, a PhD student and first author on the study. "Games with peers that encourage children to collaborate, for example, or activities that promote sharing, will have positive knock-on benefits."
Covid has made playdates SO EASY, I know, but this research could inspire organizations to take play seriously, possibly leading to more free organized play time for families who need help.


The Tampon Shortage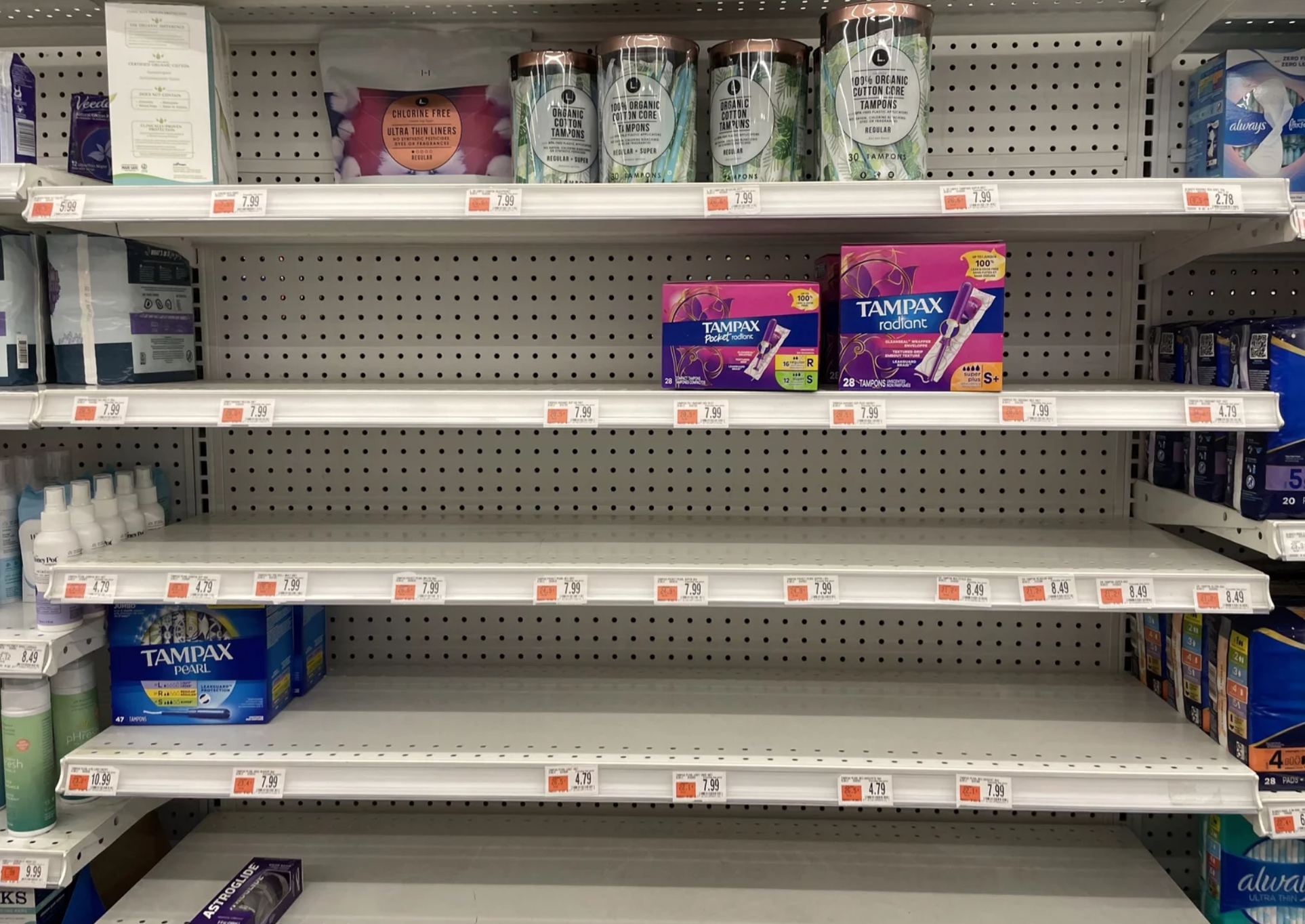 credit: dana marlowe
Inflation, supply chain issues, the labor shortage… it's all a bloody mess. Literally.
That's right; there is a tampon shortage in the U.S. This has actually been going on for months, but menstruation is such a taboo that the news is only picking up on it now. Empty shelves and a marked decrease in donations are hitting people who menstruate where the sun doesn't shine.
Procter & Gamble, which owns the biggest market share of period products, is apparently on the case. The company assured NPR that "the Tampax team is producing tampons 24/7 to meet the increased demand."
When tampons do come back, they'll be more expensive. Bloomberg reported that the average price for tampons went up 10% last month because tampon materials like cotton, rayon, fluff pulp, and plastic are in high pandemic demand for use in masks and other medical products. P&G hiked prices last year and they're doing it again in mid-July.
Menstrual cups are great alternatives!


News By The Numbers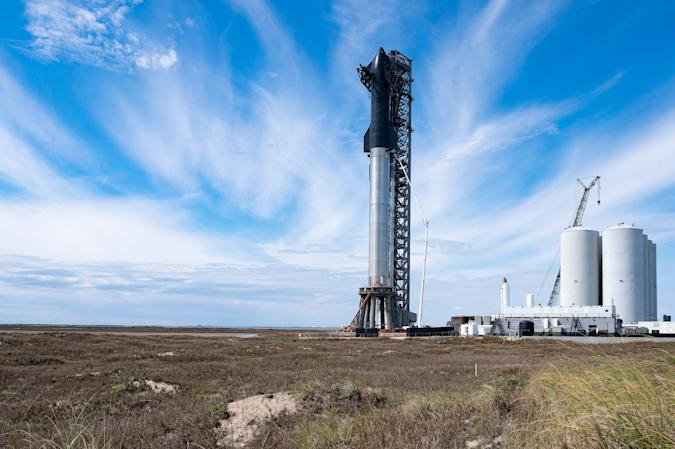 75+. That is how many changes the FAA asked SpaceX to make to its Starbase launch facility in Texas before it is cleared for takeoff.
Up to 1 year. That is the sentence for a person convicted of making "online insults" in Japan, according to a new amendment to the country's penal code.
1,100. That is how many people Coinbase is laying off, preparing for the "crypto winter."
31 minutes 25 seconds. That is how long an actual human man in Idaho balanced a chainsaw on his forehead, reclaiming the record. The chainsaw was not on.


What's Trending?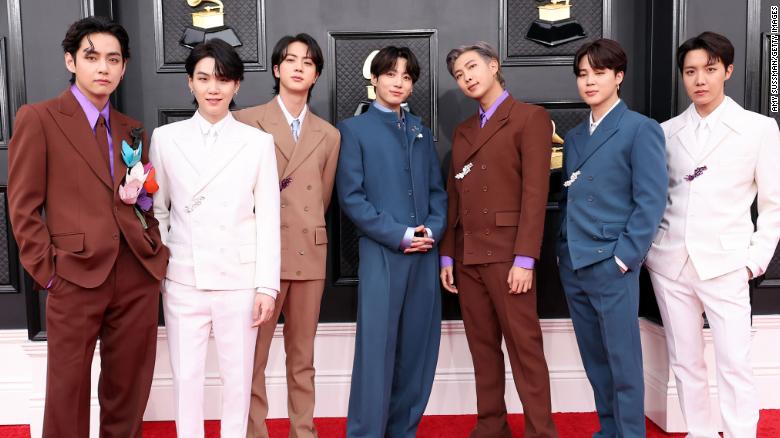 credit: cnn
BTS is trending because the K-pop group announced yesterday they are taking a break while they pursue solo projects.
Recession is trending because people are scared.
Little Caesars is trending. The pizza chain was named the new official pizza of the NFL Tuesday.
Squid Game is trending because Netflix is turning the series into an actual game show. Like the fictional show, 465 contestants will compete for a grand prize of a whopping $4.65 million. But I'm assuming no one dies in this one.


Share The Love
Become a friend of Morning Invest by sharing this newsletter with someone you love.
When you do, we don't just give you a pat on the back and say, "Well done old sport." We give you actual rewards that'll make everyone jealous.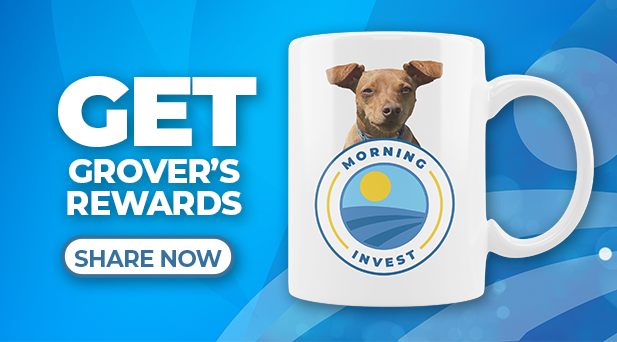 Or copy & paste your referral link to others: