| TOGETHER WITH | |
| --- | --- |
Happy Thursday.
A man who tested positive for Covid disguised himself as his wife, who had tested negative, in order to board a flight. It didn't work out for him like it worked for Bugs Bunny.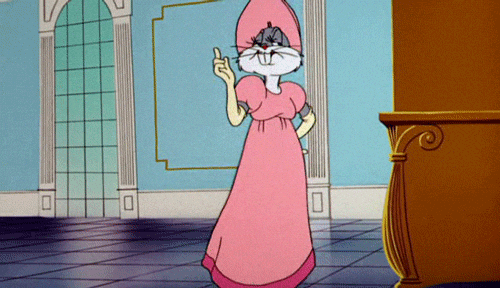 credit: giphy
In Case You Missed It.
🐒 There are 27 states with an outbreak of monkeypox.
💊 Health officials are asking those who do drugs to carry Narcan because overdose deaths are on the rise. Because people who do drugs plan ahead?
🇲🇦 Morocco denies using spyware on French politicians.
🇻🇪 The Museum of Bitcoin has opened in Venezuela.
🌮 Taco Bell is facing major ingredient shortages.
🔥 The devastating West Coast wildfires have moved into Nevada.
Coronavirus Update: 😷 Total confirmed global cases as of 11:30 a.m. ET on Wednesday: 191,616,541 — Total deaths: 4,121,712 — Total vaccine doses administered: 3,921,016,833
| | | | |
| --- | --- | --- | --- |
| | Bitcoin | $31,820.34 | |
| | | | |
| --- | --- | --- | --- |
| | Ethereum | $1,975.34 | |
| | | | |
| --- | --- | --- | --- |
| | Cardano | $1.17 | |
| | | | |
| --- | --- | --- | --- |
| | Dow | 34,798.00 | |
| | | | |
| --- | --- | --- | --- |
| | S&P | 4,358.69 | |
| | | | |
| --- | --- | --- | --- |
| | Nasdaq | 14,631.95 | |
*Stock data as of market close, cryptocurrency data as of 5:00am.
Markets: Stocks continued to rise after another wave of bullish earnings reports rolled through. Strong quarters from Coca-Cola and J&J boosted the Dow.
Infrastructure: A bipartisan infrastructure bill is coming along as Senators are optimistic they'll be able to "get the ball rolling" with a vote on Monday. They say they're close to a final agreement.
CONFORMING LOAN

Program

Rate

Change

APR

Change

30 year
2.71

%

0.02%

2.77%

0.03%

15 year
2.15

%

0.06%

2.26

%

0.08%
The Lead: Where Did You Come From, Where Did You Go?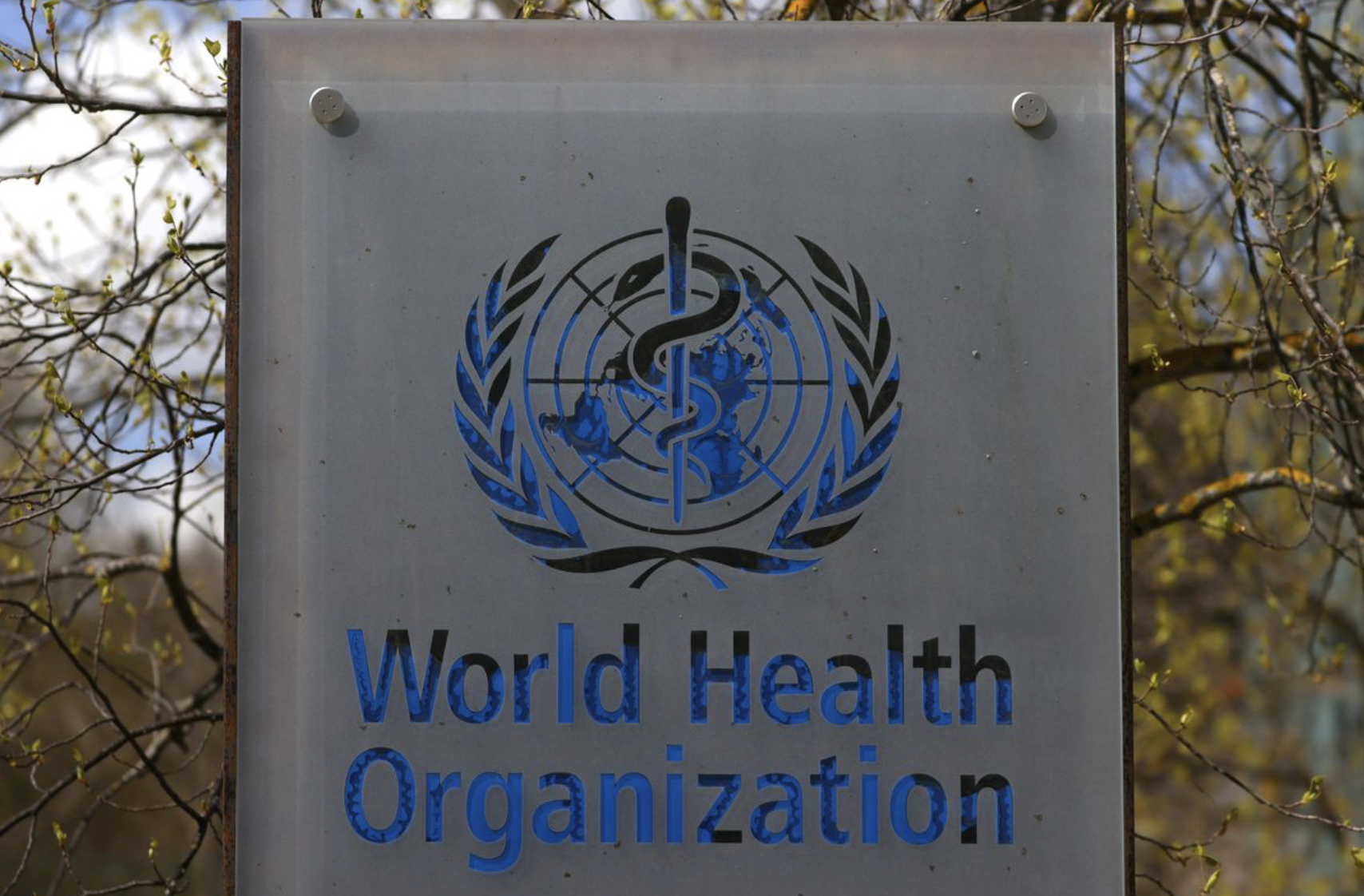 credit: reuters
The World Health Organization wants to continue investigations into the origin of Covid-19 and China says: No thanks!
The first stage of the WHO origin study was fairly incomplete because Chinese laboratories hardly participated. Now, WHO wants to begin the second phase of research that will include audits of laboratories and markets in the city of Wuhan.
China rejected this proposal. The vice minister of the National Health Commission said "We will not accept such an origins-tracing plan as it, in some aspects, disregards common sense and defies science."
The Chinese government continues to assert that it cannot abide lab audits and open data requests out of privacy concerns. The company line is that a lab leak is "extremely unlikely" and it is "not necessary to invest more energy and efforts in this regard."
Passing The Torch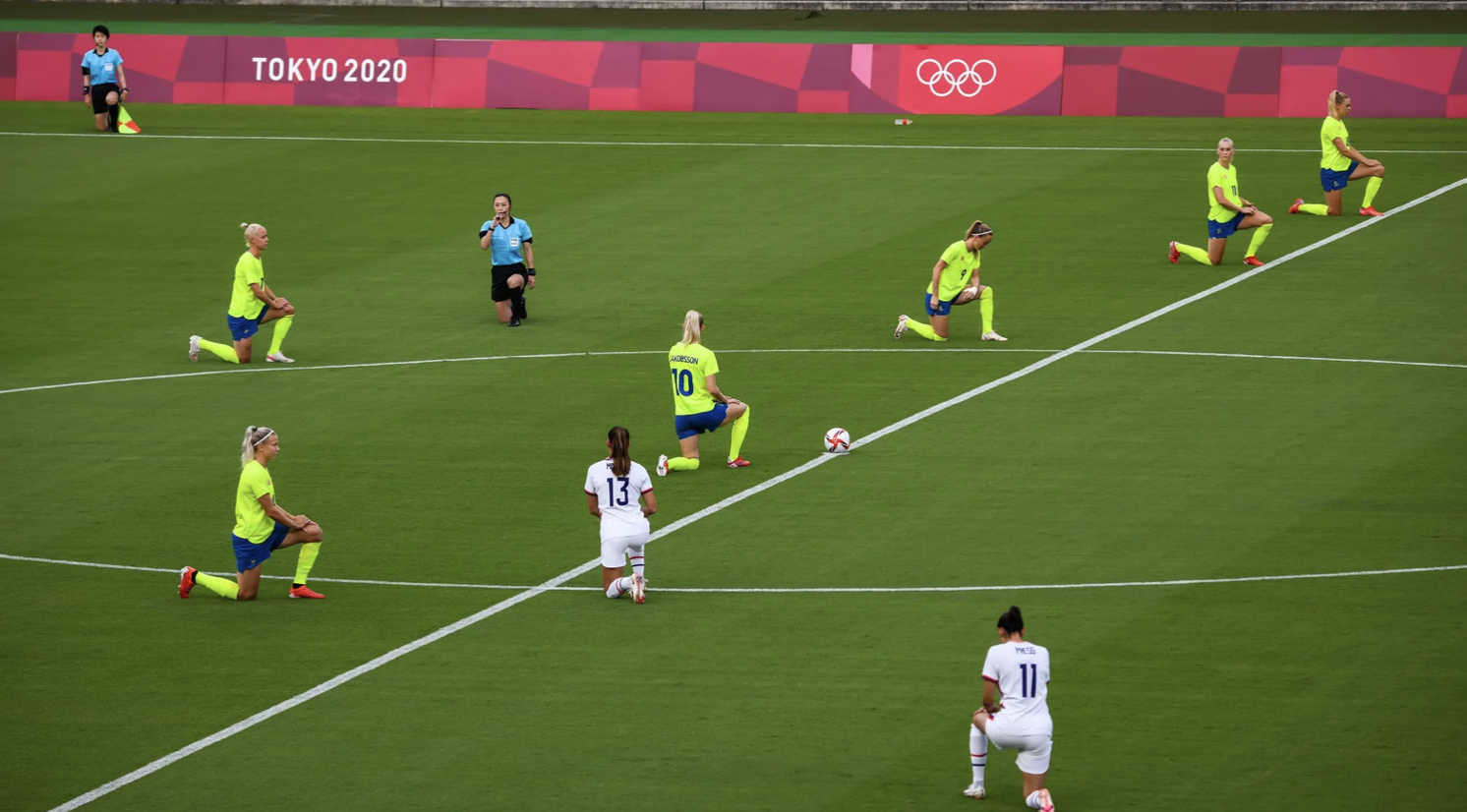 credit: getty
Olympic soccer games kicked off on Wednesday and many athletes took a knee on the field prior to their matches.
The gesture means the same overseas as it does in the U.S. It is a protest against discrimination and racism globally. The women's British soccer team did this before their match and their Chilean opponents reciprocated. The female teams from the U.S. and Sweden did the same. The New Zealand team also took a knee but their Australian opponents did not.
As NPR points out, "it was the first time Olympians in Japan utilized newly relaxed rules on athletes expressing their views." Prior to these rules, athletes were not allowed to express personal views. They can now do so with gestures such as taking a knee, as well as in media interviews and on their social networks as long as their views are not discriminatory, hateful or violent.
Faster Than Water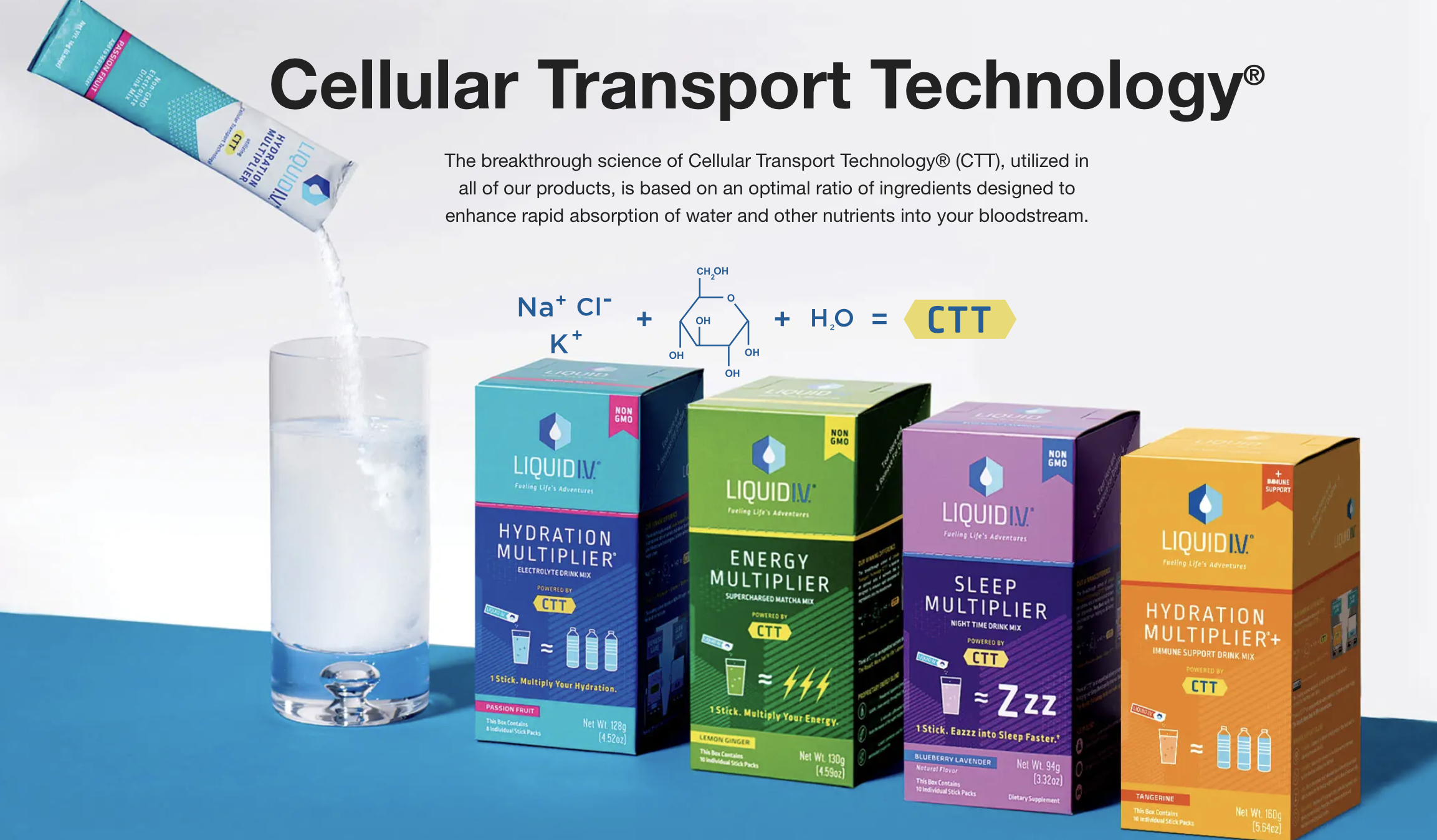 These are the dog days of Summer we need to be proactive to keep our bodies fueled up & hydrated.
Making hydration a priority helps us feel healthier on a day-to-day basis and fuels us to be our highest potential.
One stick of Liquid I.V. in 16 ounces of water hydrates faster and more efficiently than water alone
Not only that but the product tastes great with flavors like Watermelon, Strawberry & Lemon Lime! Sounds like Summer, doesn't it?
I love to use Liquid I.V. first thing in the morning to give my body that hydration it needs right when I wake up. Plus it contains 5 essential vitamins­—more Vitamin C than an orange and as much potassium as a banana. Liquid I.V. is made with clean ingredients and its Non-GMO, vegan, and free of gluten, dairy, and soy. So you get all of the good stuff with none of the bad stuff.
Grab your Liquid I.V. in bulk nationwide at Costco or you can get 25% off when you go to Liquid-IV.com and use code INVEST at checkout.
Hungry Hungry Hippa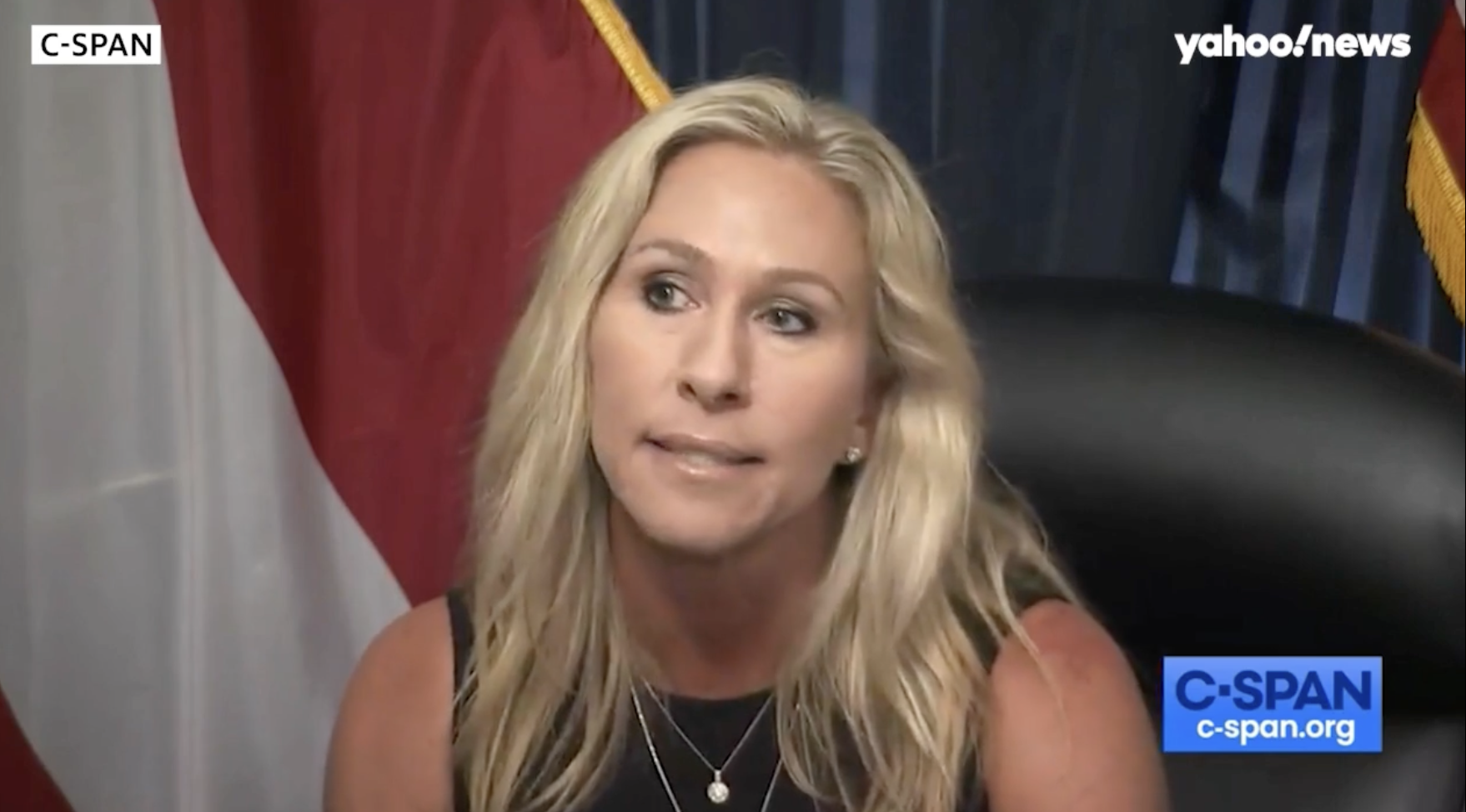 credit: cspan
A video of Representative Marjorie Taylor Greene went viral recently where a reporter asks if she's been vaccinated for Covid-19. She smugly asserts that the very question violates her HIPAA rights. Let's take this opportunity to discuss the nuances of that law, shall we?
HIPAA stands for the Health Insurance Portability and Accountability Act. It prevents companies from disclosing private medical information about a patient to other entities. It does not prevent a person from asking another person about such things.
HIPAA refers to "covered entities" that cannot share patients' information. A covered entity is a health plan company, a hospital, etc. A covered entity is not a reporter asking a public figure, nor is it an employer asking an employee. In fact, an employer CAN ask for your vaccine status. Whether or not you have to answer is a different question. You don't but you can be excluded from many things as a result, jeopardizing your employment status. A hospital in New Jersey recently fired unvaccinated staff, which was not a violation of HIPAA.
He Has A Lot of Gas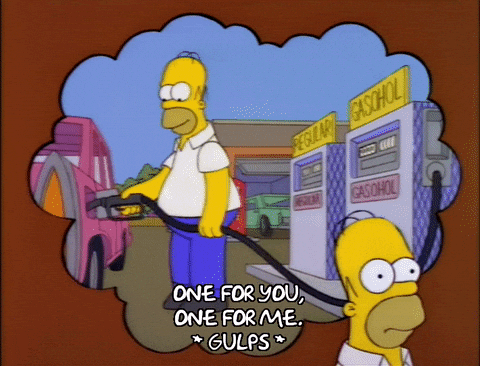 credit: giphy
A new study shows that one-third of all gasoline used by vehicles is used by the top ten percent of drivers. This means that the remaining two-thirds of all gas is split between 90% of the population.
The study calls these people "Gasoline Superusers" and says that they use more than 1,000 gallons of gas per year. They drive three times the number of miles than the average driver and they drive larger vehicles than the average person.
Authors of the study say that electric vehicle policy needs to focus more on the Superusers rather than the high-income low-gas consumers that are currently switching to EVs. Some low-income Superusers spend more than 20% of their household income on gas! We need to switch those people over to EVs if we want to combat the climate emergency.
Superusers are more likely to drive large pickups and SUVs and live in rural areas where there are far fewer EV chargers. Louisiana, Wyoming and Mississippi have the highest number of Superusers.
News By The Numbers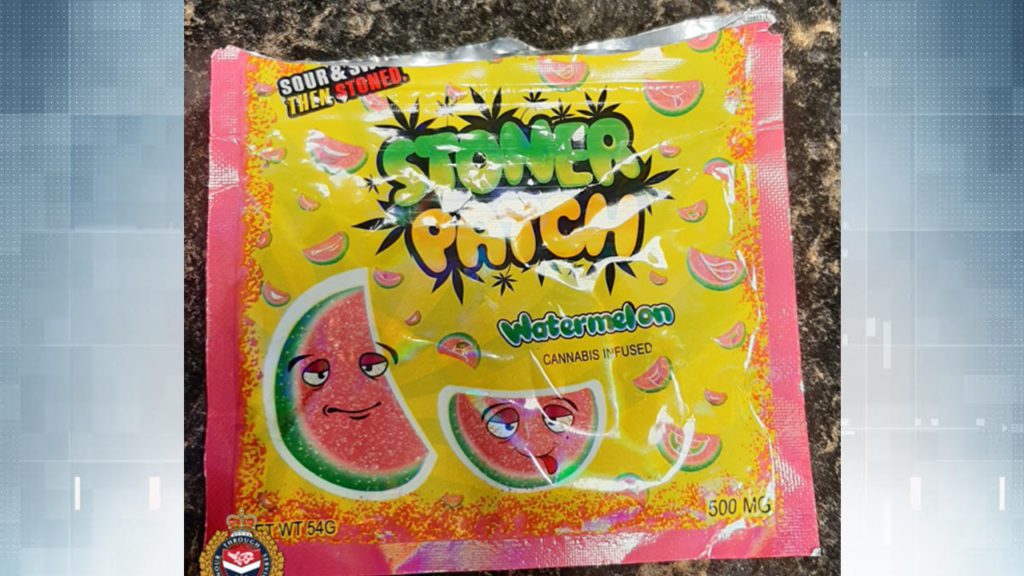 5. That is how many children were rushed to the hospital for eating cannabis gummies thinking it was regular candy. The candy looked like Sour Patch Kids but in reality, it was Stoner Patch. Maybe this is a good time to talk about the packaging?
$1 million. That is how much a man in North Carolina collected in veteran's benefits, claiming he was legally blind. All the while, he maintained a drivers' license and was a certified archery 🎯 teacher. He pleaded guilty to fraud and faces up to 10 years in prison and a fine of $250,000.
20%. That is the percentage of Los Angeles police who were slow to turn on their bodycams during conflict, according to a recent study.
Patty Melts Are Delicious, Permafrost Melts Are Not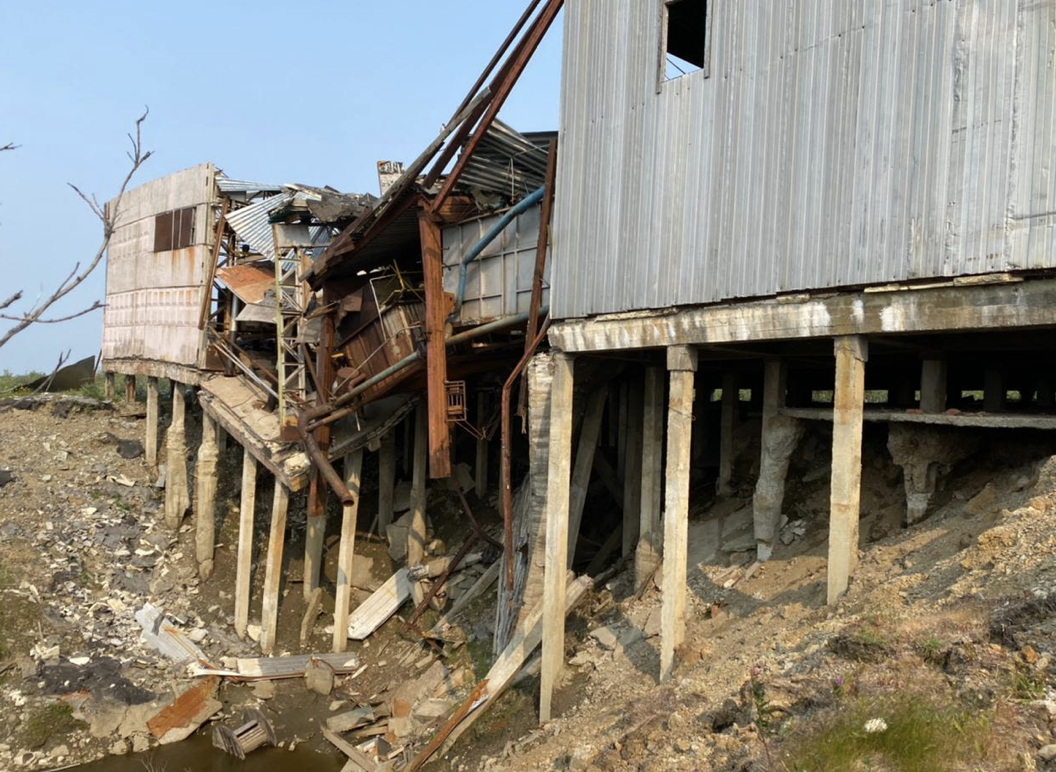 collapsing homes due to permafrost melts credit: skynews
Scientists in Russia are worried about permafrost melt and now we are too.
Permafrost refers to the underground layers of frozen ground that lie under 65% of Russia and nearly 25% of the Northern Hemisphere. If it melts, the 1,400 gigatonnes of carbon trapped inside that soil will be released into the atmosphere in the form of greenhouse gasses, carbon dioxide and methane. And bad news: It is melting.
Temperatures in Arctic areas are rising three times faster than in other areas and winters are getting shorter and warmer. Infrastructure has already begun collapsing in Russia and that will continue. By some estimates, the cost of permafrost degradation will be nearly $70 billion by 2050 in Russia alone.
Much of this permafrost land has been frozen since the Ice Age and scientists have discovered prehistoric bones as it melts.
Today's Live Show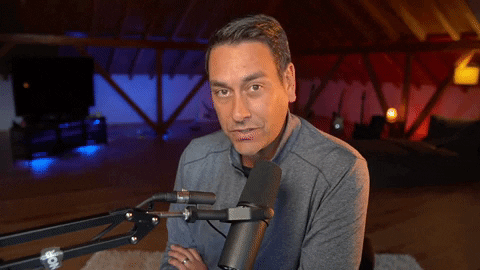 MORNING INVEST LIVE
Join us on today's live morning show as we bring you the latest stimulus moves in D.C. Why are Republicans suddenly pushing for vaccines? And it turns out that helping people can improve their lives. Click here to RSVP and I'll see you at 8:30 AM Eastern.
Share The Love
Become a friend of Morning Invest by sharing this newsletter with someone you love.
When you do, we don't just give you a pat on the back and say, "Well done old sport." We give you actual rewards that'll make everyone jealous.