| TOGETHER WITH | |
| --- | --- |
Good Thursday Morning.

Share this newsletter with your friends, family, and coworkers; in return, we'll give you rewards like a free Grover mug, Morning Invest hoodies, and more. Grab your unique referral link at the bottom of the newsletter and get started. 'Tis the season to share!

Also, be sure to join us on our LIVE show this morning at 9 AM Eastern. We're covering the very latest on the $2,000 stimulus and shocking moves by some landlords. Set a reminder right here.

In Today's Newsletter:
Stimulus hits a wall in the Senate
Senator Ted Cruz cashes in
Pentagon intimidates Iran
CONFIRMING LOAN

Program

Rate

Change

APR

Change

30 year

2.78%

0.01%

2.83%

0.01%

15 year
2.50

%

0.01%

2.60

%

0.00%
In Case You Missed It
credit: ars technica
Wildfires in California caused toxins to leak into drinking water from plastic pipes. One sample found benzene, a carcinogen, at 40 times the state's legal standard.
Japan is working on wooden satellites that can be burned up on re-entry in order to cut back on space pollution.

This video is going viral of young people attacking a BMW for no reason with a man and woman inside. It is upsetting. New York City officials are investigating.
A black man is suing New Jersey police and prosecutors because he was wrongly arrested and accused of a crime due to errant facial recognition software.

Senator Josh Hawley from Missouri has committed to being the one Senator to object to the Presidential vote certification next week. Several Representatives are in on this plan but one Senator was needed to bring up a debate. They've got it now.

The FDA has recalled Sportmix dog food after at least 28 dogs died from it.

Coronavirus Update:
Total confirmed U.S. cases as of 6:15 p.m. ET Wednesday: 19,679,455 — Total deaths: 341,313 — Total tests: 245,005,299
She survived a 3-hour tour but not Covid. Dawn Wells, the actress who played Mary Ann on Gilligan's Island died Wednesday from the virus.
The US hit a new daily death record on Tuesday with 3,725 people dying from the virus.
Sweden has come around on masks, recommending them for commuters during rush hour as the country's death rate has increased.
Senate Objects To More Stimulus
credit: getty
The Senate still has not voted on the stand-alone $2,000 relief bill, instead focusing on overriding President Trump's defense bill veto. The House of Representatives passed the bill that would do nothing more than give Americans $2,000 per person for pandemic relief. The Senate still refuses to vote on it.

There has been a lot of strong words on the Senate floor but Majority Leader Mitch McConnell simply refuses to put this up for a vote. It seems like such a cruel tease since the $600 payments from the relief bill that did pass recently started hitting bank accounts within the last few days but Congress is dangling the promise of more in a battle of egos when people truly need it.

McConnell insists on coupling the additional payments with other things such as an election fraud committee and eliminating liability protections for social media. Why die on this hill when you could help people in one fell swoop? Because that's how they roll.
Sponsor: Morris Invest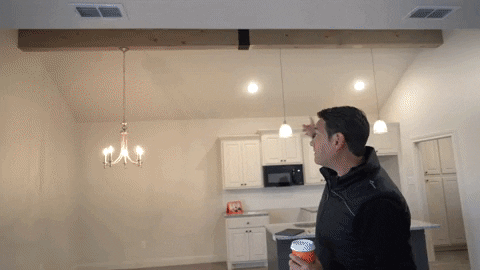 Did you know that the Cares Act allows all kinds of tax benefits to buying rental real estate before the end of the year? Enter Morris Invest, a full-service real estate investing team. Morris Invest has helped hundreds of people buy their first rental property this year alone. The video above shows one of our brand new construction duplexes in Texas.

After you book a 30-minute call with Morris Invest they'll build a customized approach to buying your first rental property. And before you ask, yes they have financing built right in.

And did you know that under The Cares Act you can even use part of your IRA or 401K plan to use as a downpayment? There are endless ways to get started.
Imagine creating monthly cash flow from a new construction rental property. You can because the tenants are already living in the property and fully managed by their great property management teams. Visit their website today and see what Morris Invest can do for you. They've got a great video on the front page too!
A Slap On The Hand
credit: the sun
When hand sanitizer was in short supply, many distilleries decided to use their alcohol specialty to help. Now the U.S. Food and Drug Administration wants to slap new fees on them for operating as a "monograph drug facility" for producing over-the-counter drugs.

Hand sanitizer does count as an over-the-counter drug so these distilleries, which had helped out when they were called upon, suddenly have to follow a new set of rules that will cause them financial hardship. And business was not great this year to begin with with tours and tasting rooms shut down.

The fees have been upwards of $14,000 and distilleries that are still registered to produce hand sanitizer as of January 1 will have to pay it in 2020 and 2021. That's gratitude for ya.
News By The Numbers
credit: deposit photos
808. That is how many sick days a man took from his job at Land Rover. The company fired him and he sued for wrongful termination. He won.

41%. That is how much the homicide rate in New York City is up this year alone, accounting for 447 killings as of Tuesday.

$28,500. That was a new high reached by Bitcoin this week, quadrupling the value of the cryptocurrency this year.

$127,000. That is how much the White House will spend on "Inaugural Cleaning" to do a deep clean between Administrations. This is in addition to the $44,000 bill for carpet cleaning. Given that so many members of the Trump Administration had Covid, we'd say that's probably a good call.
The Upside of Youthful Infidelity
credit: ted.com
A new study suggests that committing infidelity in your youth could lead to great personal growth.

Researchers in Spain studied 346 adolescents and asked them about the reasons that they might cheat on a boyfriend or girlfriend. The ones who said that they would cheat because of emotional or sexual dissatisfaction reported fewer negative emotions about cheating. They also had higher levels of self-esteem and greater psychological well-being.

Those who cited anger and neglect as a reason to cheat did not feel so good about it.

"The main conclusion that can be drawn from our research is that sometimes, infidelity — despite its generally being viewed as intolerable and intransigent behavior — can be positive and can contribute favorably to the personal growth of adolescents, given their need to explore sensations and novel feelings," the social psychologist who led the study said.

Sure, everything has the power to be a teachable moment. We wonder how much personal growth there is if you're the one being cheated on.
Cruz Cashes In on Georgia
credit: getty
Republican Senator Ted Cruz has been cashing in on the Georgia Senate runoff race and so have many of his colleagues.

Cruz has been running Facebook ads asking for contributions to the race but when users click the ads, they are asked to donate to Cruz's personal campaign fund, which has nothing to do with the Georgia race. The ads claim the purpose is for a "Keep Georgia Red fund" but the money is for Cruz.
Cruz is not the only politician doing this and Republicans and Democrats alike are pulling this heinous move. Facebook has no comment. After all the grandstanding about doing right by elections this year, they have no comment.
Intimidation Flights
credit: popular mechanics
The Air Force flew two B-52H bombers over the Persian Gulf on Wednesday as an intimidation tactic. This is the third flight of this kind in 45 days.

National security officials have been worried that Iran may be planning some kind of retaliation on January 3, the one-year anniversary of the U.S.-ordered airstrikes that killed Iranian General Qassem Soleimani. Officials do think that Iran wants to avenge that killing and the B-52 bombers presence in that airspace is a sign that the U.S. is ready to rumble if necessary.
Today's Live Show
Be sure to join at 9 AM Eastern for our live show where we'll deep dive into the latest Senate vote. Set a reminder right here.
Share The Love and Get a Mug
Become a friend of Morning Invest by sharing this newsletter with someone you love.
When you do, we don't just give you a pat on the back and say, "Well done old sport." We give you actual rewards that'll make everyone jealous.