| TOGETHER WITH | |
| --- | --- |
Happy Thursday.
Researchers studied prehistoric poop in Austria and found that our ancestors enjoyed blue cheese and pale ales.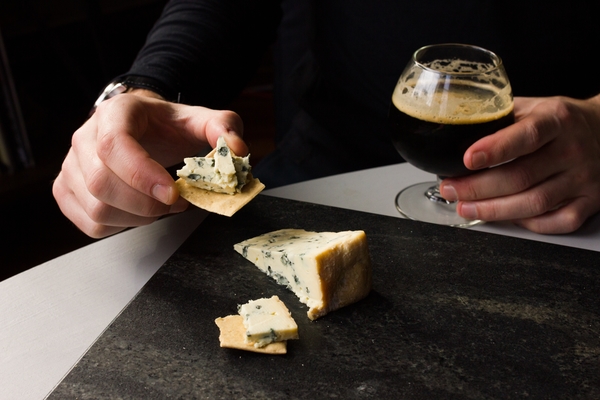 credit: leye.com
| | | | |
| --- | --- | --- | --- |
| | Bitcoin | $57,396.26 | |
| | | | |
| --- | --- | --- | --- |
| | Ethereum | $3,631.77 | |
| | | | |
| --- | --- | --- | --- |
| | Cardano | $2.17 | |
| | | | |
| --- | --- | --- | --- |
| | S&P | 4,363.80 | |
| | | | |
| --- | --- | --- | --- |
| | Nasdaq | 14,571.64 | |
*stock data as of market close, cryptocurrency data as of 5:00 am ET.
Markets: The S&P 500 bounced back from its three-day losing streak. Many alternative coins like DOT and FTM bounced over 20%.
CONFORMING LOAN

Program

Rate

Change

APR

Change

30 year

2.90%

0.03%

2.96%

0.04%

15 year

2.07%

0.01%

2.18

%

0.00%
Broken Link In The Supply Chain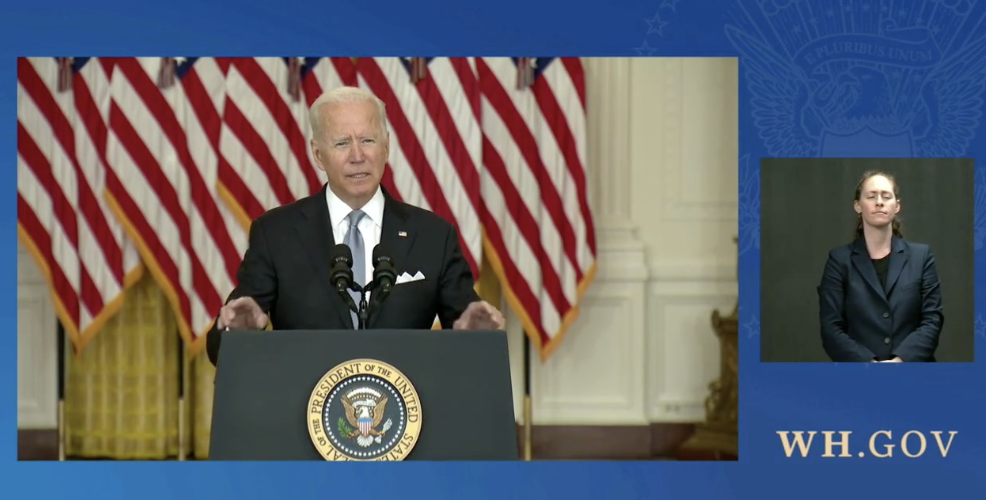 credit: wh.gov
President Biden addressed the national supply chain issue in a speech on Wednesday and pledged to direct all possible federal resources to address the issue.
The President worked with labor unions and freight movers to agree to open up Los Angeles ports for round-the-clock operations. The President also asked Walmart, Target, Home Depot, FedEx and UPS to step up their product movement and the companies agreed.
The federal government is now appealing to the private sector to do the same and ramp up production but with the labor shortage, there is only so much they can do. Experts say that this will help but supply clogs will continue because this issue is years in the making. It means consumers will still be able to buy products but maybe not the *exact* products that they wanted and not at the cheap prices consumers have grown used to. This is a trend mirrored throughout the world. In Britain, the biggest chicken producer said that the nation's 20-year binge on cheap food is "coming to an end."
Sponsor: HelloFresh
Fall is a super busy time for our families so why not make it easier on yourself and save trips to the grocery store with HelloFresh? And with inflation driving up prices you might have noticed your grocery bills are going up. Do you want to save 28% on your grocery bill? Want delicious ingredients shipped right to your door? Want to prepare amazing meals in under 30 minutes? Want to get 14 free meals for trying it out? Then you're in luck. You'll get free food with that link.
Introducing HelloFresh. Get fresh, pre-measured ingredients and mouthwatering seasonal recipes delivered right to your door, America's #1 meal kit. HelloFresh lets you skip those trips to the grocery store, and makes home cooking easy, fun, AND affordable.
Even if you don't like it you just got 14 meals of free food delivered to your door because of Morning Invest. You'll have to use this link to get it. Use the code Invest14 to get those free 14 meals.
The Invitation Was Lost In The Mail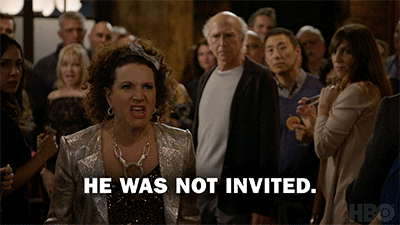 credit: giphy
The U.S. will host a two-day virtual event with 30 world leaders today aimed at combating cyber terrorism. Guess who is not invited? Russia and China.
The Counter-Ransomware Initiative is a conference to collaborate on law enforcement and best practices to ward off malicious activities against governments. According to the administration, "Ransomware payments reached over $400 million globally in 2020, and topped $81 million in the first quarter of 2021, illustrating the financially driven nature of these activities."
A U.S. spokesperson said that Russia and China could collaborate in the future but they were not invited "for a host of reasons." Could any of them be the coordinated attacks that intelligence believes both countries have committed? Possibly but the Biden administration says that Russian President Vladimir Putin has made some strides in working against cybercrime in his country by taking "some steps."
TODAY'S LIVE SHOW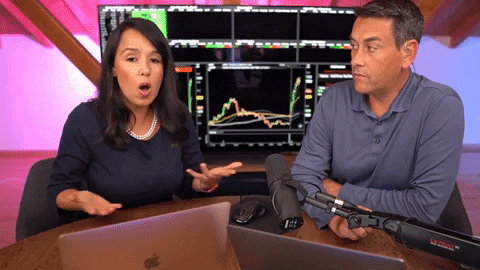 SUPPLY CHAIN DRAMA, STUDENT LOANS ARE CRUSHING FAMILIES, AND MORE
On today's live show we'll analyze President Biden's plans to fix the supply chain crisis. We're also looking at how predatory student loan lenders are praying on families. Join us at 9 AM Eastern right here. Just click the link and join us in the chatroom right now.
News By The Numbers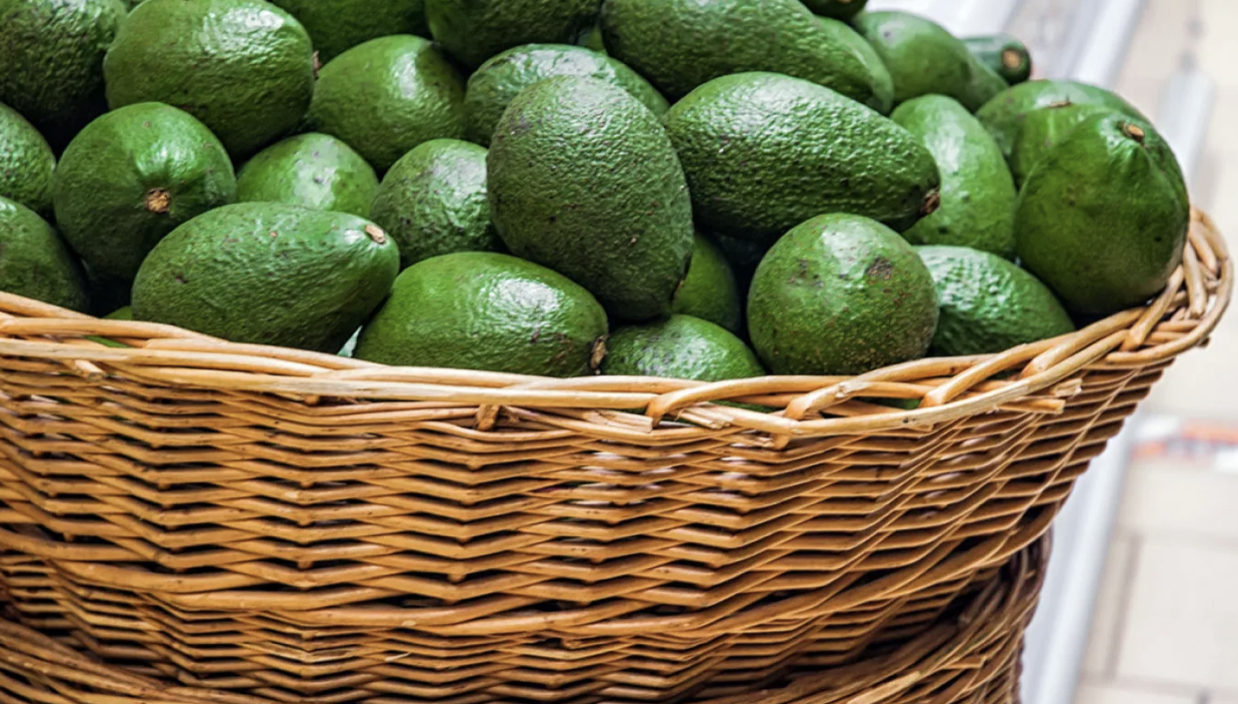 credit: shutterstock
$1. That is how much it costs to buy an avocado in Australia, half the price it was a year ago. Why is it so affordable? Because the country is swimming in avocados after lockdowns prevented people from ordering avo toasts at brunch. Experts say that Australia will produce 170,000 tons of avocados by 2026, double the amount from 2020.
83,000. That is how many people have voted in Representative Marjorie Taylor Greene's Twitter poll for the "National Divorce." This means that red states split off into one country and blue states into another. The poll currently has a majority of users voting against this idea.
10,000. That is how many John Deere employees went on strike today due to a union disagreement.
$32 million. That is the asking price for the Bay Area mansion of Tesla founder Elon Musk. That is a 15% reduction in price from the last time the home was on the market. Musk is what they call a "motivated seller" because he wants to relocate to Texas.
Super-Sized COLA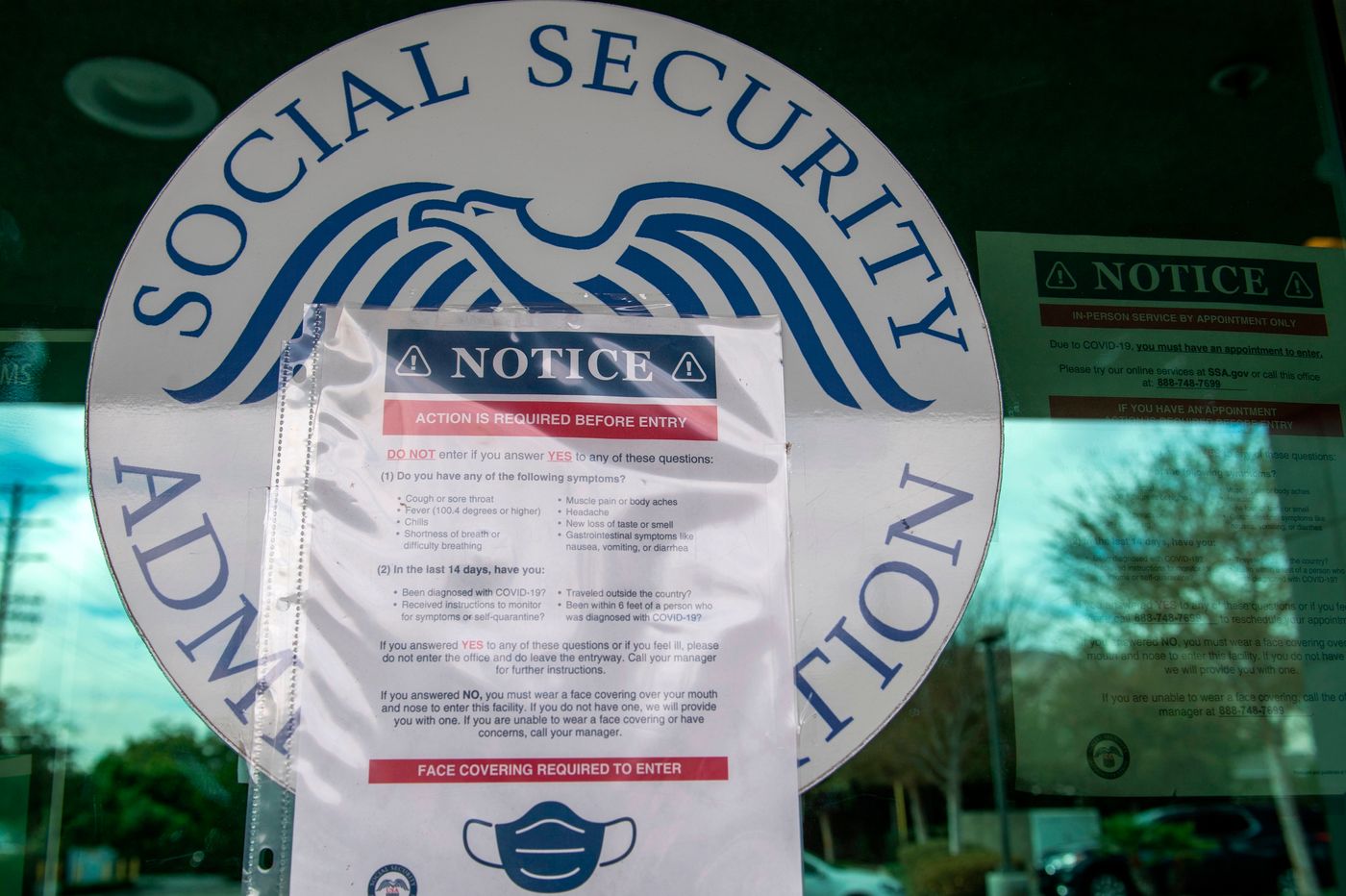 credit: ap
Social Security payments will increase by 5.9% next year. This is the biggest cost-of-living increase since the 1980s.
People who receive social security payments are either retired or on disability. They are eligible to receive these stipends based on work history and the government adjusts the amount yearly based on the Consumer Price Index. Well, you may have noticed that the cost of everything is up. The average monthly payment will increase by $197 per month in 2022.
In 2021, the COLA adjustment was 1.3%. It is rare for these adjustments to ever be more than 2% so a 5.9% increase is significant. The last time the increase was that high was 1982 when the adjustment was 7.4%.
For those of you not on social security yet, here is a little tip. Your social security is based on how much you earned during your working years. If you do not report your income, the government thinks that you are a low earner and you will be paid as a low earner in your retirement years. Not reporting your income will shoot you in the foot in your later years. It's not worth it. Talk to your accountant about this dangerous tradeoff.
Siri, Am I Slouching?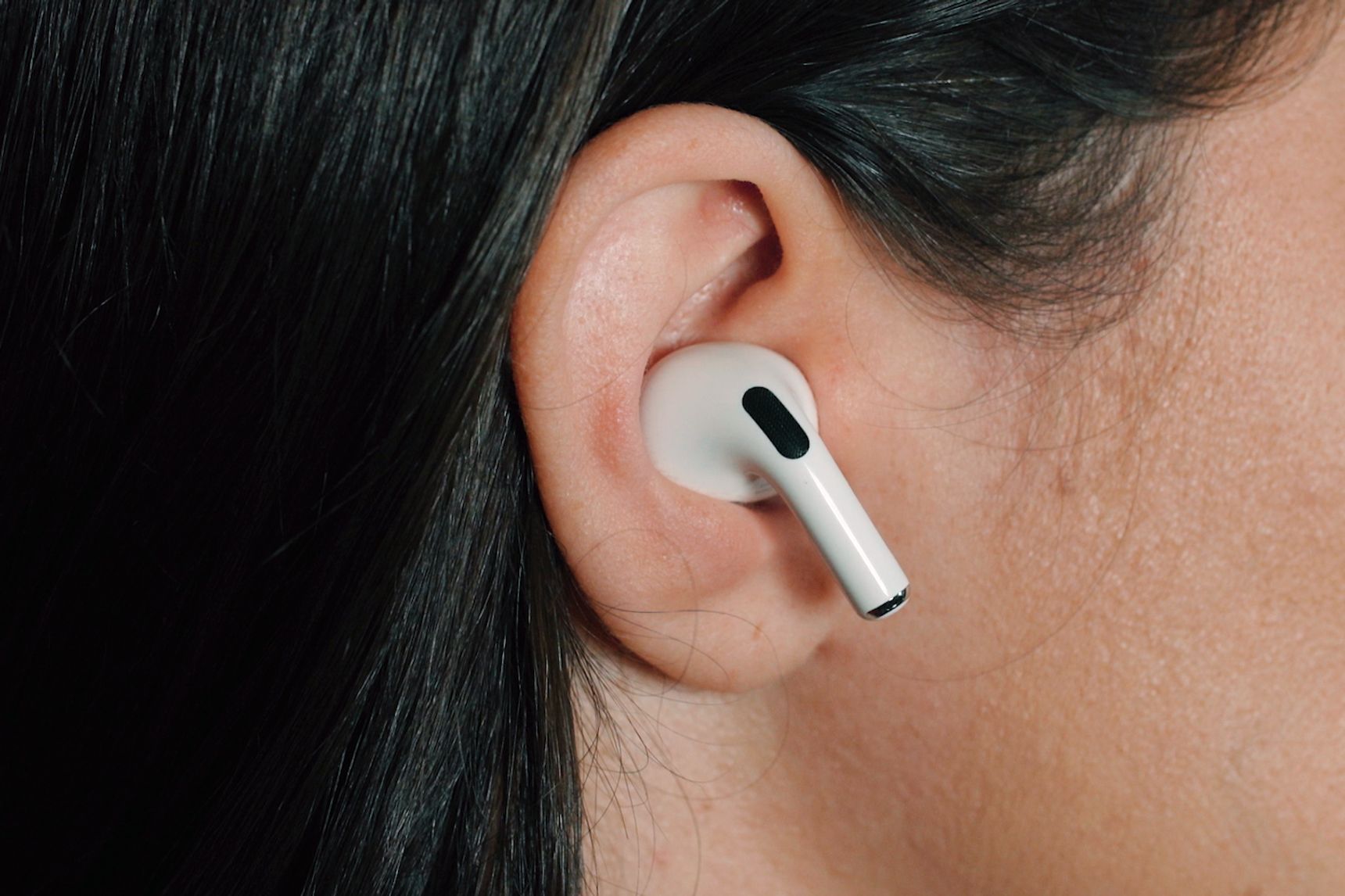 credit: wsj
Can your AirPods remind you not to slouch or take your temperature? Apple is working on technology that would make that a reality, according to the Wall Street Journal.
Apple did not confirm these research projects but the company has been bullish on using its wearable devices to monitor and improve health. The company is also working on technology to use the iPhone to monitor mental health and cognitive decline, according to recent reports. They would not do this by reading your texts, although that would also be a good indicator. It would use a combination of data from physical activity, sleep patterns and even typing behavior.
Canceling Halloween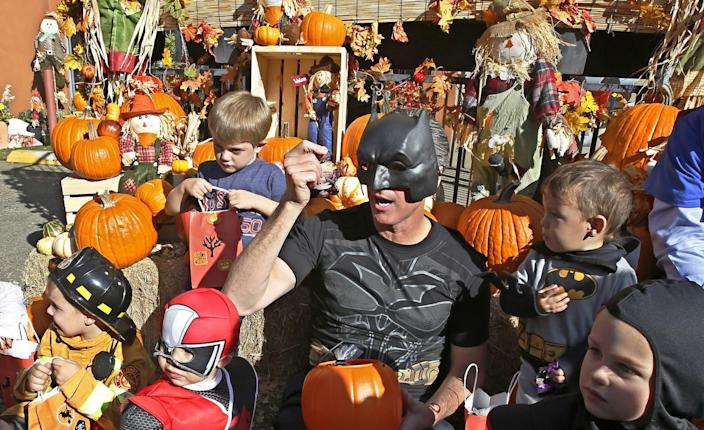 credit: yahoo
Is Halloween insensitive to racial minorities? One school in Washington State voted to cancel the Halloween parade because the event "marginalizes students of color who do not celebrate the holiday."
Halloween is an adaptation of the Celtic holiday of Samhain. It is meant to mark the midpoint between the fall equinox and winter solstice and often celebrants wore costumes to chase away any dark spirits. It has nothing to do with that in modern celebrations so anyone wanting to "preserve the tradition" with plastic pumpkins and Costco costumes can have a seat.
But children love it, sure. Some don't. Some can't afford costumes and some come from cultures who do not condone the holiday. As a child who also had to sit out Halloween events due to my family's beliefs, I can attest that this is an alienating experience and there are certainly ways to be inclusive of all children. The Seattle school will replace the costume parade with a celebration of fall and surely there will be pumpkin-flavored treats.
Share The Love
Become a friend of Morning Invest by sharing this newsletter with someone you love.
When you do we give you actual rewards that'll make everyone jealous like our new Grover mug. Get your unique sharing link below that way we can make sure you get credit for each and every friend that signs up.