| TOGETHER WITH | |
| --- | --- |
Happy Tuesday.
Hilton now has a dog menu in 32 hotels in the U.K. and Ireland. It is called Bone Appétit because pups miss traveling too!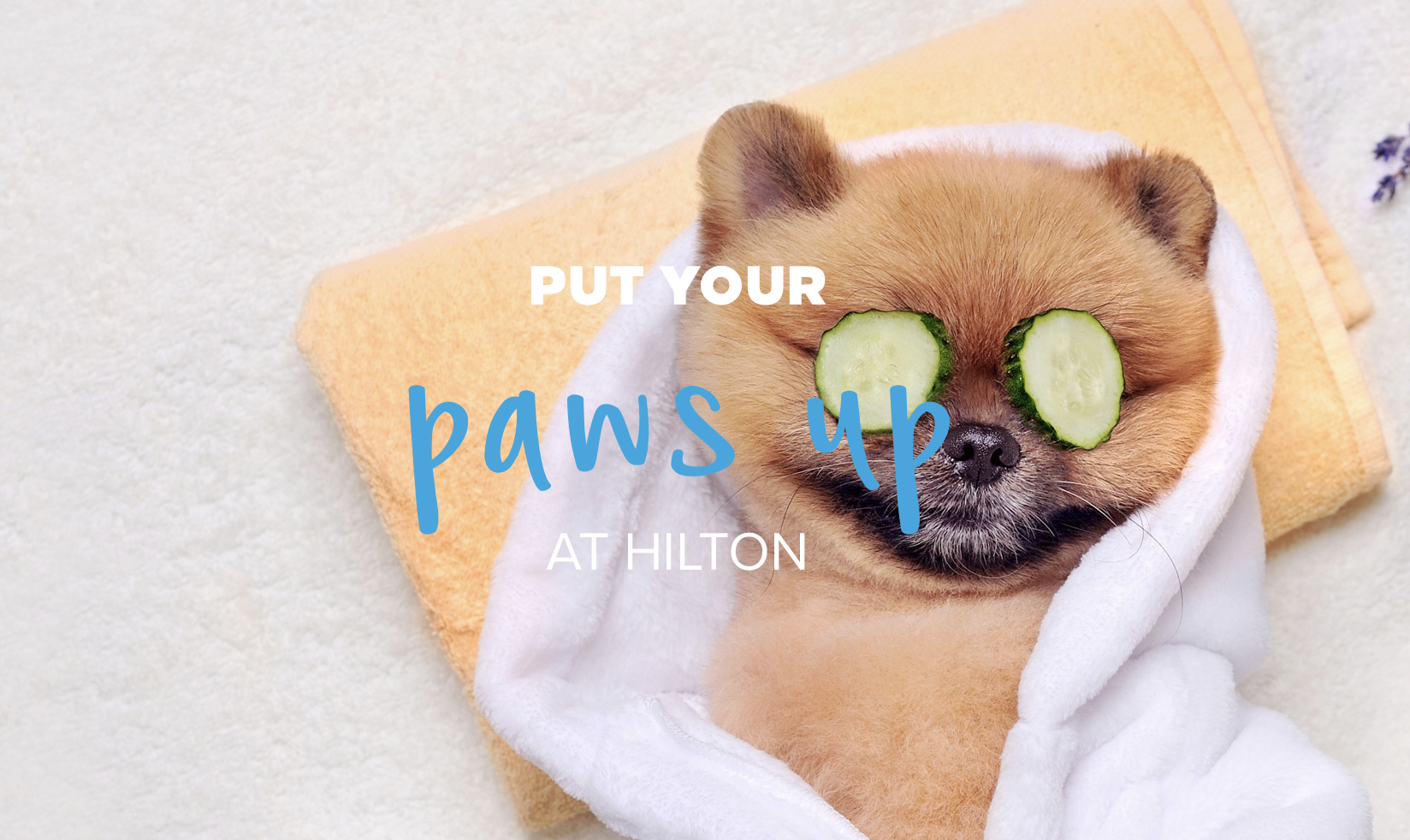 credit: giphy
In Case You Missed It.
🍎 Apple announced that it will build a $1 billion campus in North Carolina.
🧼 Actress Jessica Alba's Honest Company, maker of household products, has filed to go public on the Nasdaq and is expected to be valued at $1.5 billion.
💩 One county in Ireland will start DNA testing dog poop to find owners who don't pick up after their dogs. They're not messing around. Get it!?
📱 A new iPhone software upgrade will give you more transparency about which apps are tracking you and Facebook is nervous about it.
📰 The New York Times will retire the term "Op-Ed" because readers can't tell the difference between opinions and news. They will now be called "Guest Essays." Not sure that solves anything really.
Coronavirus Update: 😷 Total confirmed cases as of noon ET on Monday: 32,080,017 — Total U.S. deaths: 572,226 — Total tests: 424,777,338
Today's Live Show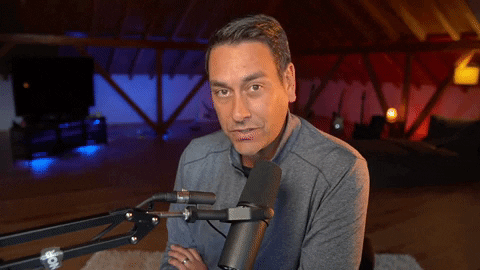 BITCOIN SURGES 10%, BIDEN READIES THE NEXT STIMULUS, TESLA SOARS
Join us on today's live morning show. We'll be analyzing Biden's new American Families Plan. Chris Christie thinks raising taxes is socialism. And Bitcoin surges on Tesla's massive earnings news. Click here to RSVP and I'll see you at 9 AM Eastern.
CONFORMING LOAN

Program

Rate

Change

APR

Change

30 year
2.73

%

0.00%

2.79%

0.00%

15 year
2.09

%

0.02%

2.17

%

0.02%
The Lead: Tesla and Bitcoin Sitting In A Tree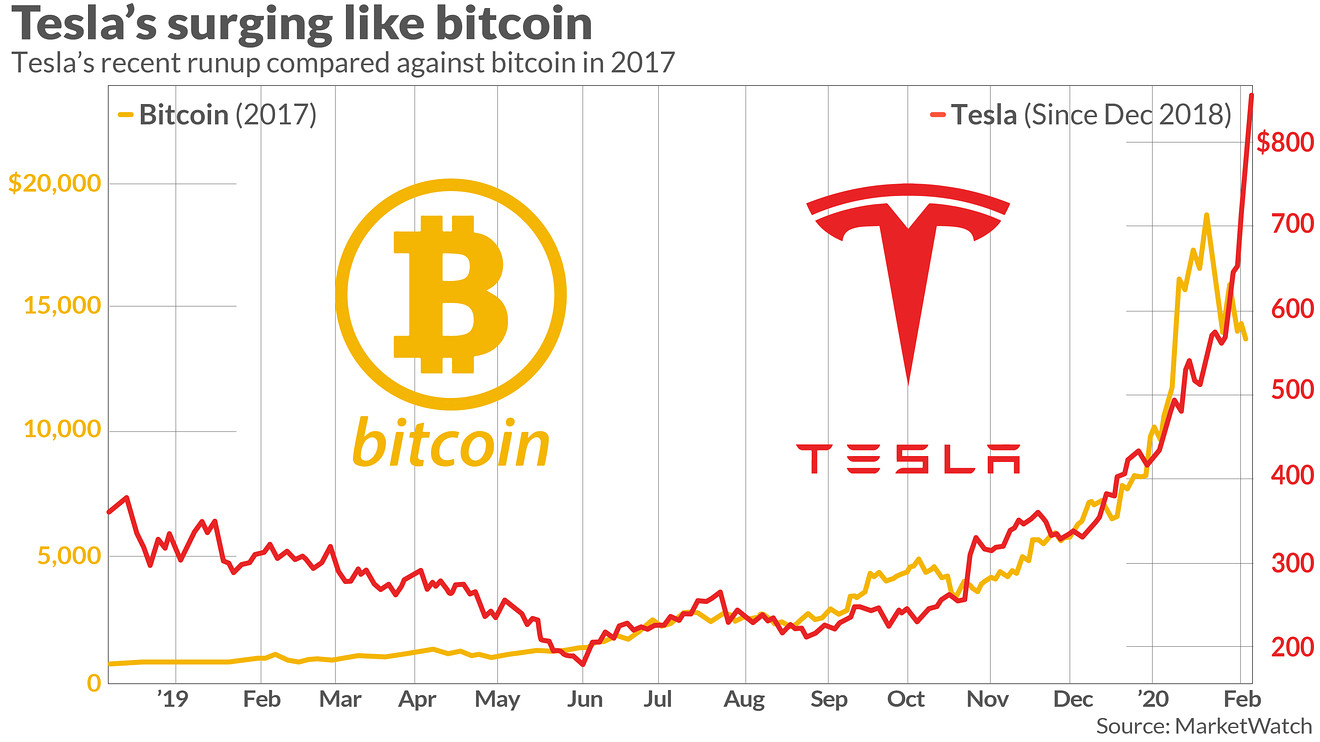 credit: marketwatch
Bitcoin and Tesla are bosom buddies. Both had a booming Monday after Tesla reported a $272 million gain in digital assets due to its investment in cryptocurrency.
Tesla had its first-quarter earnings call on Monday and reported a 74% jump in sales from last year. The company reported having sold twice as many vehicles in Q1 of 2021 as it did in Q1 of 2020 as consumers increasingly take electric cars more seriously.
Tesla also made money by investing in Bitcoin and allowing consumers to use Bitcoin to buy its cars. The carmaker made a $1.5 billion investment in cryptocurrency and reported $101 million in income from the investment.
"We do believe long-term in the value of Bitcoin," CFO Zachary Kirkhorn said on the conference call. "It is our intent to hold what we have long-term and continue to accumulate Bitcoin from transactions from our customers as they purchase vehicles."
Bitcoin jumped out of its slump from last week on this news, gaining 1.9% in value and proving itself to be both a currency and an investment that is here to stay.
Sponsor: Bluechew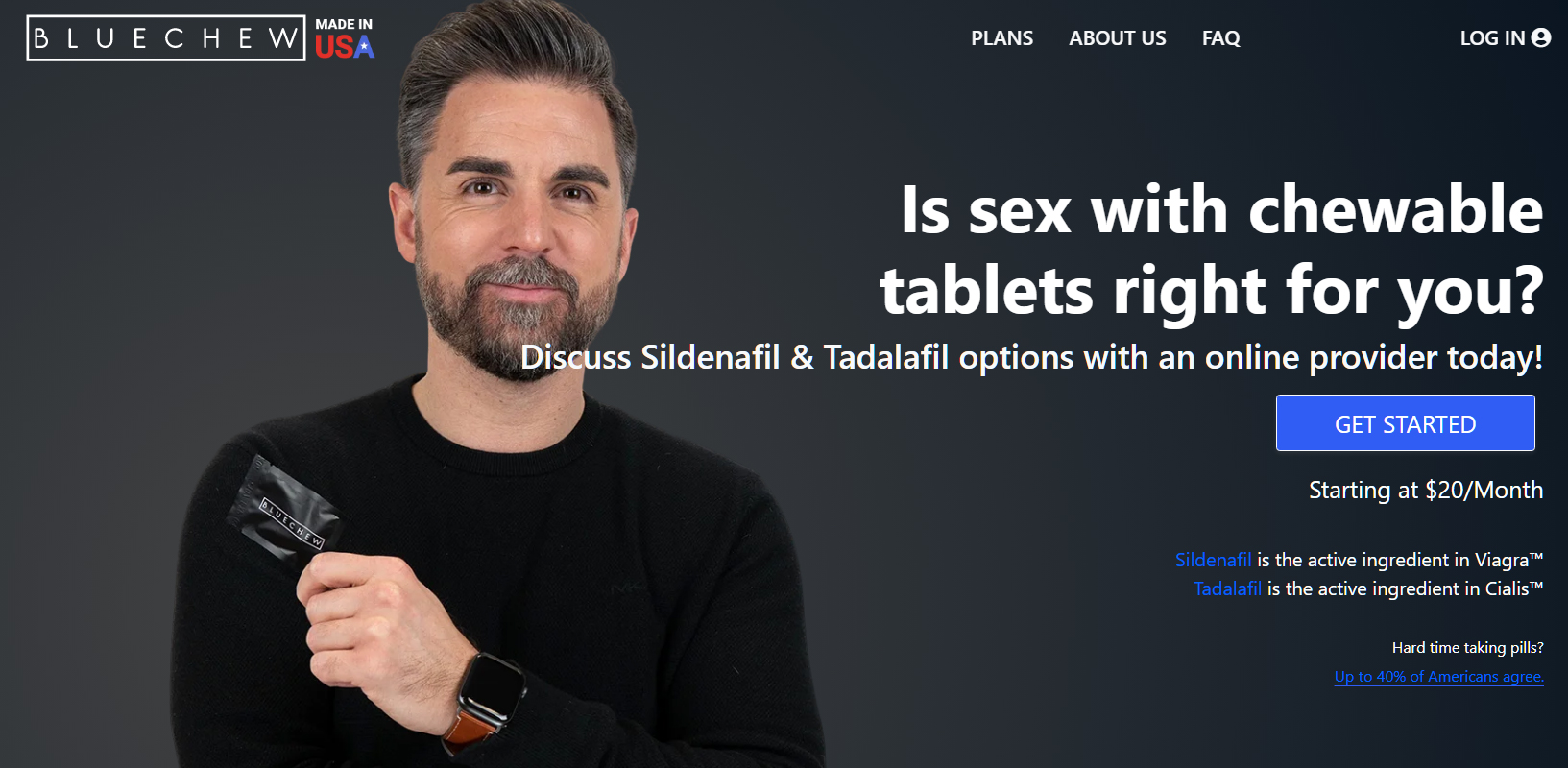 BlueChew is making waves and bringing more confidence to the bedroom! And you can try it for FREE! Read on.
BlueChew is a unique online service that delivers the same active ingredients as Viagra and Cialis, but in CHEWABLE form and at a fraction of the cost! BlueChew is an online prescription service, so no visits to the doctor's office, no awkward conversations, and no waiting in line at the pharmacy–AND it ships right to your door, in a discreet package.
The process is simple: Sign up at BlueChew.com, consult with one of their licensed medical providers, and once you're approved, you'll receive your prescription within days. The best part? It's all done online!
And we've got a special deal for our readers: Try BlueChew FREE when you use our promo code INVEST at checkout–just pay $5 shipping. That's BlueChew.com, promo code INVEST to receive your first month FREE.
The Great Population Shift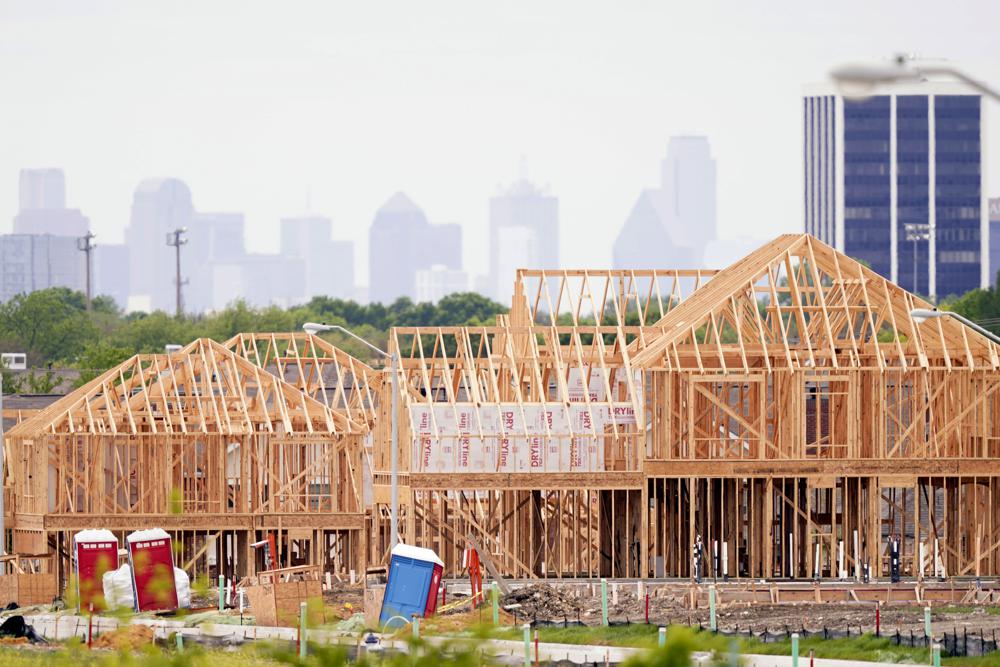 credit: ap
Population growth in the U.S. over the last decade was the slowest since the Great Depression, according to the Census Bureau. Still, the country saw a 7.4% increase in population since 2010.
Demographers attribute this growth decline to many factors: an aging population, slowing immigration and young people delaying marriage and families until later in life.
The Census determines the population of each state, which is how congressional representation is calculated. Texas, North Carolina, Colorado, Montana, Oregon and Florida all had population increases, according to the Census, so they all get new Representatives. Texas gets two actually!
Illinois, Michigan, Pennsylvania, West Virginia, New York, Ohio and California lost residents so those states will lose Representatives. This is the first time that has ever happened in California!
Not only will this shift the balance of power in Congress, it will shift the power of federal funding. The Census determines the distribution of $1.5 trillion in federal spending each year.
The total U.S. population count came in at 331,449,281 people.
Rinse and Run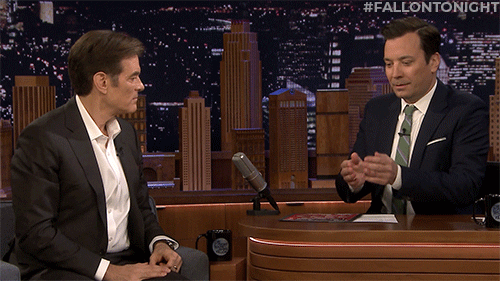 credit: giphy
Americans are getting lazy about handwashing again, according to a new study published Monday.
When the pandemic started, hand washing was all the rage, as well as lecturing each other not to touch our faces. Studies from last June showed that Americans were washing their hands up to twice as often as they used to but that fad is out. New research shows that about half of Americans are still diligently handwashing. The rest of us either forgot or stopped being so thorough.
"We call it the 'rinse and run' where you go into a public bathroom and don't take the time to use the soap — you just rinse your hands and run out the door," said a director of a company that makes bathroom fixture. "In April 2020, only 27% admitted to doing that. In January of this year, it was up to 48%."
At least we're not really shaking hands anymore now that we know people are lazy washers. We aren't shaking hands, right?
News By The Numbers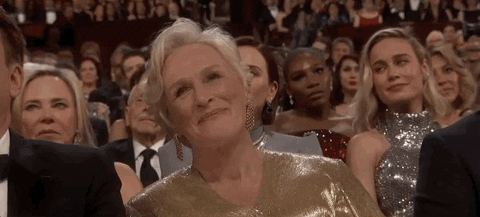 credit: giphy
8. That is how many times actress Glenn Close has been nominated for an Academy Award. She and actor Peter O'Toole tie for the record of most nominations without a win.
$310 million. That is how much the U.S. will give to Guatemala, Honduras and El Salvador for humanitarian relief and to address food insecurity in those nations.
£100,000. That is how much sales of fiction books rose in 2020 in the UK alone. Lockdowns encouraged people to buy more books but in digital format. Sales of printed books fell by 6%.
The Underwater Cleanup Project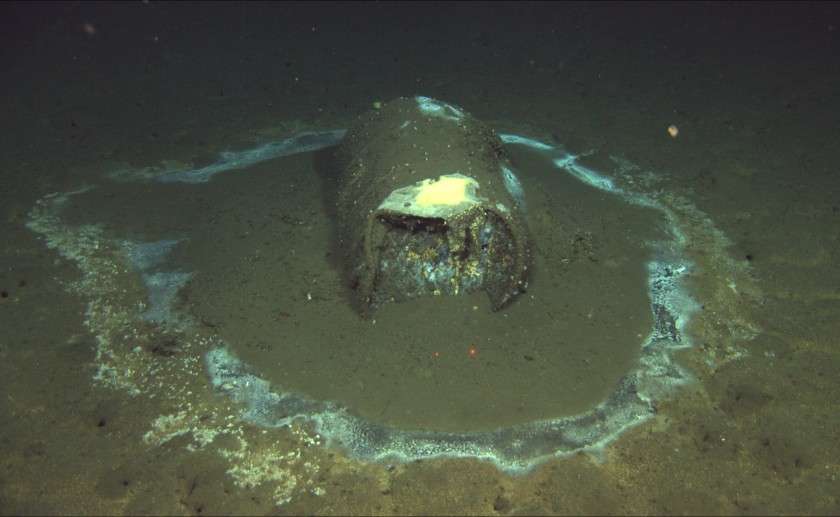 a leaking toxic DDT barrel on the ocean floor credit: rov jason
A few months ago, we told you about Roomba-like robots that were made to survey an underwater waste site in order to come up with a plan to clean it up. They did that and scientists say that the size of the waste site is far bigger than they expected.
"I was pretty shocked that it just kept extending as far as it did," said Eric Terrill of UC San Diego's Scripps Institution of Oceanography, who led the mission of 31 scientists and crew members. "We couldn't keep up with the flow of data coming in."
The waste site contains barrels of toxic waste that were taken out to sea and dumped by a DDT manufacturer. This was once accepted practice! Now that scientists have had a good look, they estimate that the dumpsite is larger than the entire city of San Francisco.
DDT is a highly toxic chemical. The U.S. banned it in 1972 but it is so stable that it continues to poison its surroundings years later. Some studies have linked it to illness in dolphins and sea lions.
So how are they going to go in there to get these barrels of poison out of there? They don't know yet. So far this mapping project is all we've got.
Crimes Against Humanity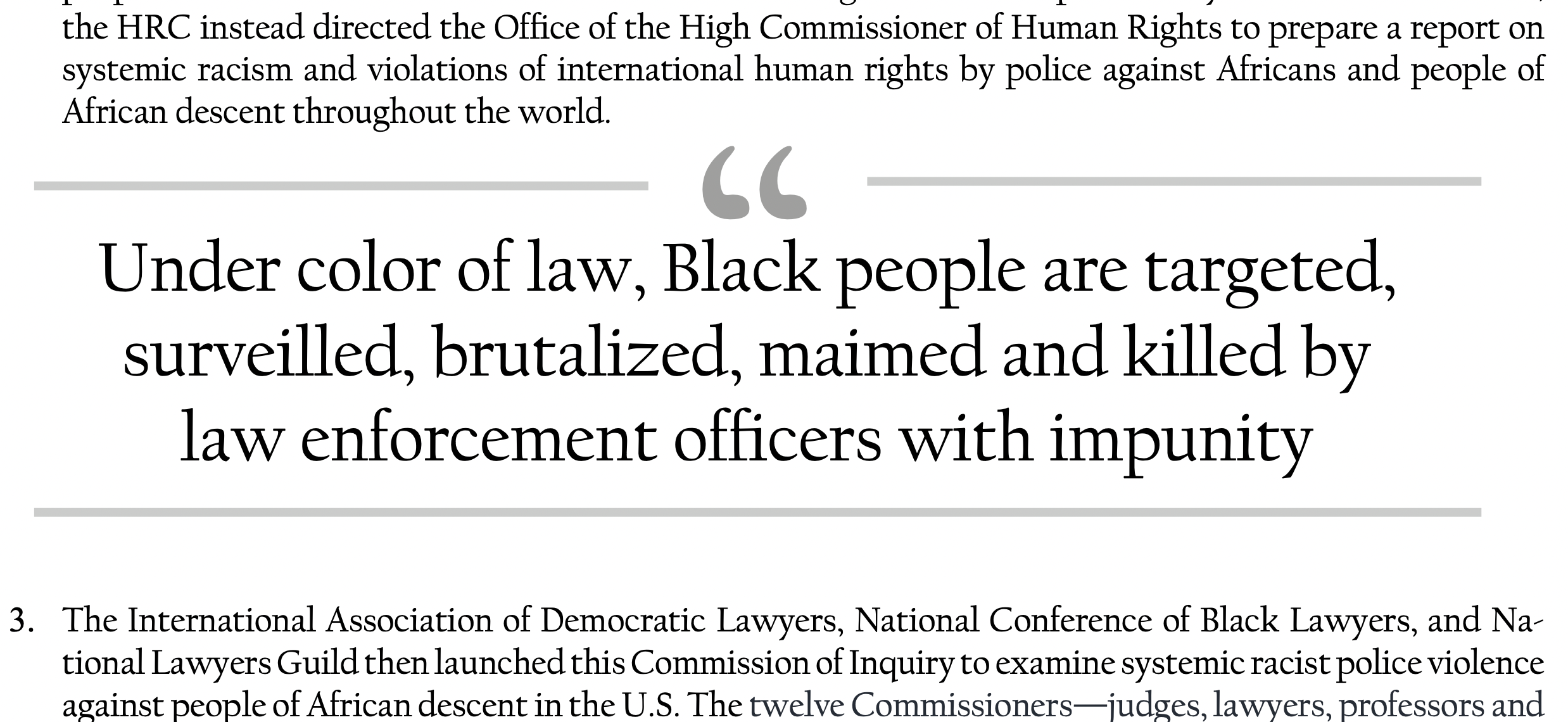 credit: inquiry commission
A group of human rights activists from around the world published a scathing report of racial injustice in the United States. It claims that the American policing system is in violation of international law for crimes against humanity.
"The Commissioners find violations of the rights to: life, security, freedom from torture, freedom from discrimination, mental health, access to remedies for violations, fair trial and presumption of innocence, and to be treated with humanity and respect."
According to the report, approximately 1,000 people per year are killed by law enforcement, most of them Black. The authors call for demilitarization of police forces, prohibition of no-knock warrants, and for the prosecutor of the International Criminal Court in the Hague Convention to investigate the U.S. with a view to prosecutions. This may or may not happen but the report still puts a stain on the U.S. and its diplomatic efforts. How can the U.S. call out other nations for human rights abuse when the country itself has been accused of the same?
Share The Love
Become a friend of Morning Invest by sharing this newsletter with someone you love.
When you do give you actual rewards that'll make everyone jealous.