| TOGETHER WITH | |
| --- | --- |

Happy Thursday. Boris Johnson announced his resignation moments ago for many, many reasons. Mainly, scandal. He will stay on until an election in October.
credit: giphy
In Case You Missed It.
💊 The U.S. will now allow pharmacists to prescribe Pfizer's Covid pill.
🇨🇳 Shanghai and Beijing will go through more mass Covid testing due to new case numbers.
🇮🇷 Iran has detained foreigners from Britain for allegedly spying. Britain denies this and demands their release.
⛽️ Gas prices are falling in the U.S.
🫓 Global supplies of chickpeas are down 20% so don't get too attached to your hummus because there will be a dip. Get it!? A dip!?


| | | | |
| --- | --- | --- | --- |
| | Bitcoin | $20,438.60 | |
| | | | |
| --- | --- | --- | --- |
| | Ethereum | $1,179.58 | |
| | | | |
| --- | --- | --- | --- |
| | Cardano | $0.4649 | |
| | | | |
| --- | --- | --- | --- |
| | Dow | 31,037.68 | |
| | | | |
| --- | --- | --- | --- |
| | S&P | 3,845.08 | |
| | | | |
| --- | --- | --- | --- |
| | Nasdaq | 11,361.85 | |
*Stock data as of market close, cryptocurrency data as of 5:00am ET. .


The Lead: America Likes Expensive Drugs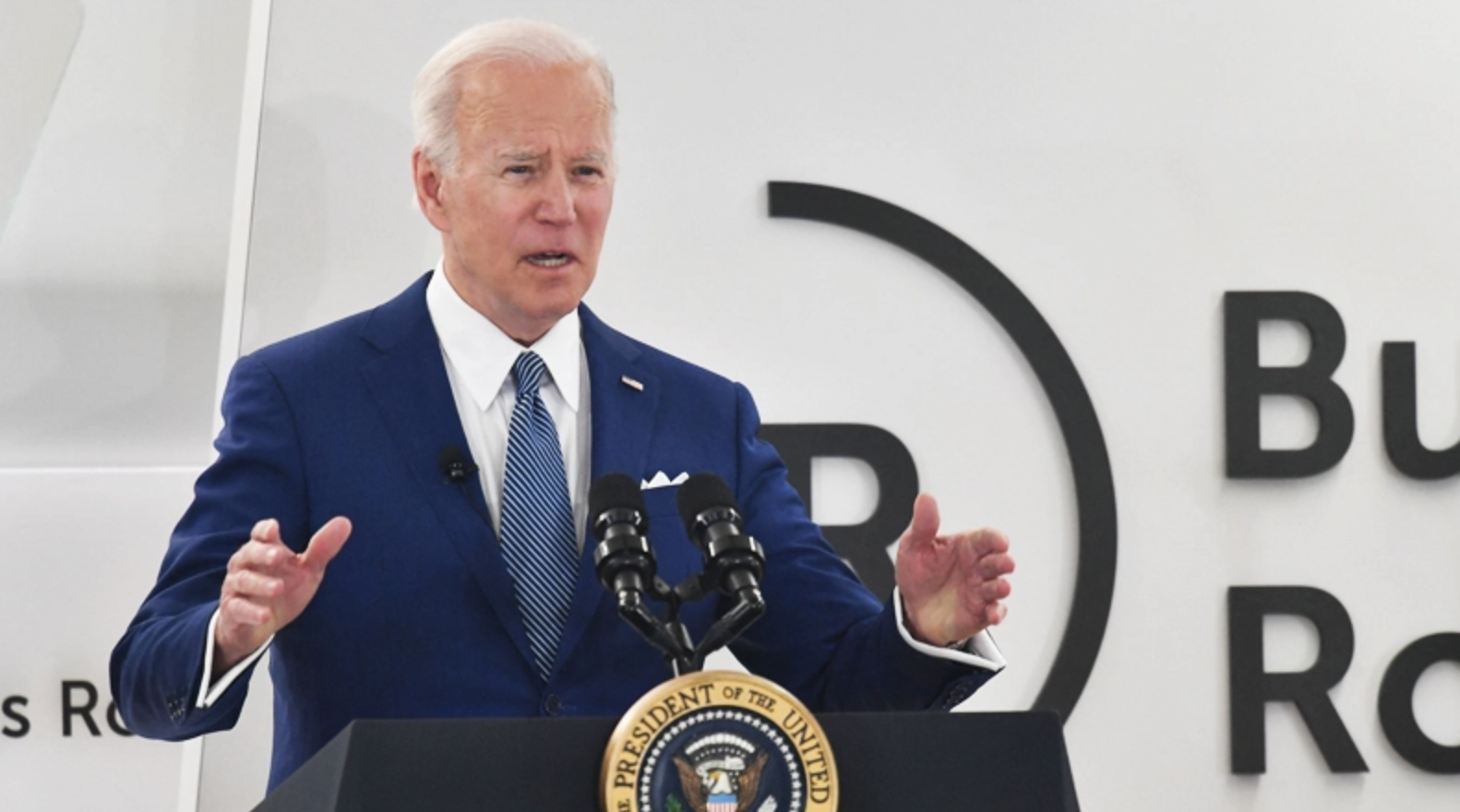 credit: getty
Democrats have been promising lower prescription drugs with a cap on insulin at $35 per month. That cap was scrapped from the prescription drug bill in an effort to get bi-partisan support.
This was a pretty big campaign promise.
President Biden has repeated it like a broken record. But it is a no-go if the bill is to pass Congress because…Congress likes expensive insulin? Obviously since big pharma are big donors to both Republicans and Democrats.
This insulin move was never going to cut the price of insulin. Pharma was still going to gouge insurance companies for the drug. It was only supposed to limit the price of insulin for consumers but even that was not going to fly.
Democrats say that they'll work on a separate insulin bill. Which will do better why?


What's In Your Water?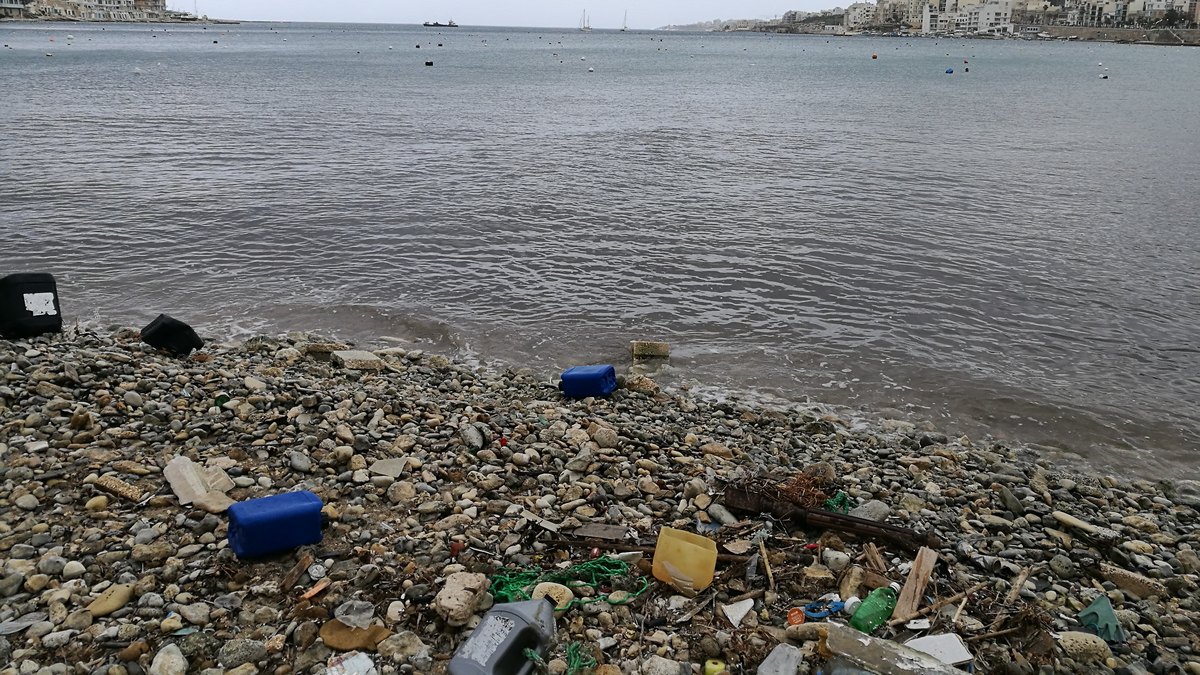 credit: reuters
A new report from The Guardian shows that the Environmental Protection Agency doesn't really provide reliable tests of municipal water. Shocker, right?
The Guardian tested places that the EPA has declared free of forever chemicals, or PFAS pollutants. They did in fact find PFAS in those places. They claim that the tests that the EPA uses is "so limited in scope that it is probably missing significant levels of PFAS pollutants."
The EPA tests detect about 30 types of PFAS. Problem is, there are over 9,000 types of PFAS, many of which have been strongly linked to cancer. This means that people who think they have safe drinking water do not.


Men's vitality just got better!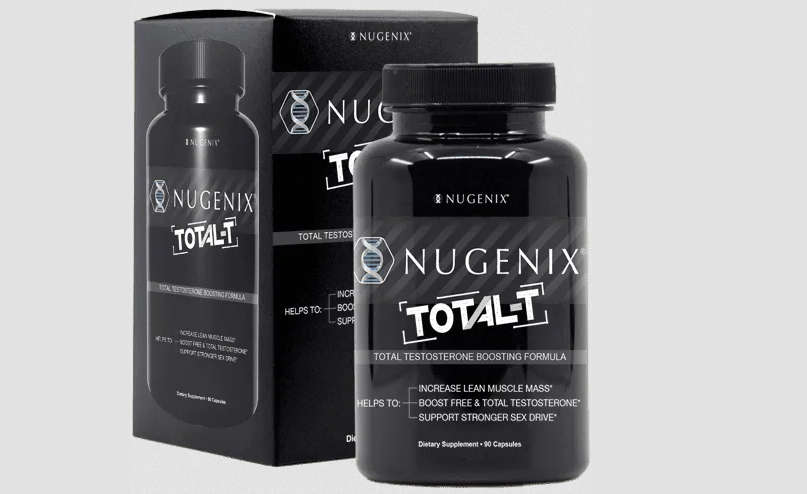 Nugenix Total-T is the free and total testosterone booster you need to try to believe. Rediscover your confidence, boost your energy and restore overall wellness with Nugenix Total-T!
Feeling like you just can't get in shape? It's not your fault. As men age, our body naturally loses free testosterone – the "man hormone". It happens to every man and can make it more difficult to stay in shape and be energetic/active

Remember when winning felt easy? That's because when you were younger, you were at the peak of your testosterone production. What some have called the "Winner's Hormone" or the "Man Hormone". Wouldn't it be nice to get that winner's edge again and that old swagger back in your step?

Nugenix Total T contains man-boosting key ingredients like Testofen®. It has been validated in 5 clinical studies shown to boost free testosterone levels in men.

Because Nugenix Total T boosts free testosterone that the aging process robs, you'll feel stronger, leaner with more energy and drive – and more passion, too. Your partner will notice the difference.
Nugenix Total T can help re-energize your life and help you get back the powerful, confident, good-looking "warrior" you used to be. Now get a complimentary bottle of Nugenix Total T when you text REDACTED to 231 -231. Text now and get a bottle of Nugenix Thermo, their most powerful fat incinerator ever, with key ingredients to help you get back into shape fast…absolutely free. Text REDACTED to 231-231.


Texas Declares War on "Invaders"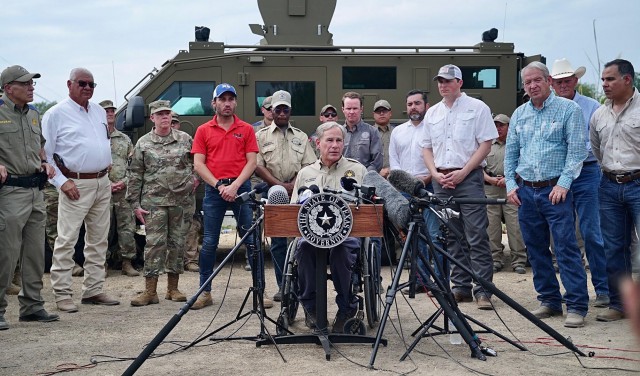 credit: getty
Texas is under invasion, according to a judge in Texas. Judge Tully Shahan has legally declared the flood of immigrants coming across the Mexico-U.S. border as an "invasion."
What does that mean?
It doesn't mean it is time to get violent so stand down, cowboy commandos. It means that Texas can request assistance from state and federal authorities. The judge noted that 3.2 million immigrants had crossed the border since January of 2021 plus an estimated 800,000 that went undetected. The judge also said that more than 50 "known terrorists" have also crossed that border.
The state of "invasion" only lasts seven days but it calls upon Texas Governor Greg Abbott to use "all lawfully available resources and authority" to "immediately prevent and/or remove all persons invading the sovereignty of Texas."




News By The Numbers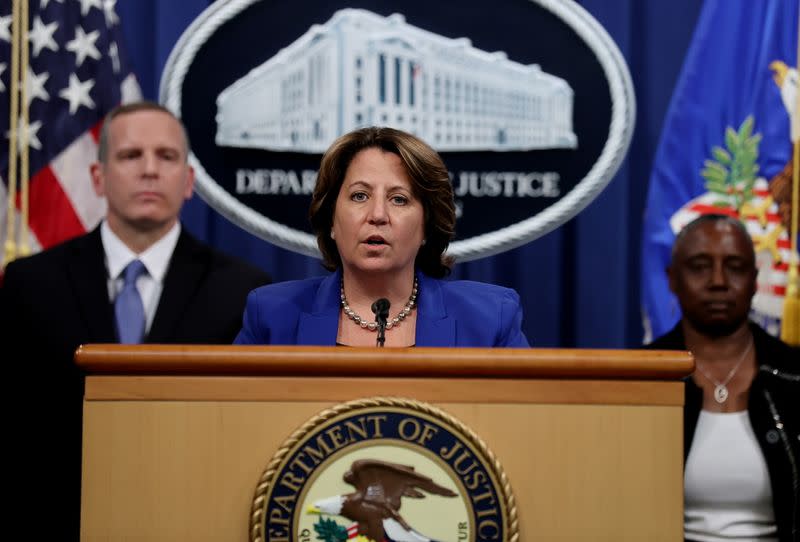 1,500. That is how many arrests the Department of Justice made in 10 cities in the last month as part of a crackdown on violent crime, according to the department's own press release.
6 million Euros. That is how much the people of Lithuania raised in crowdfunding to buy a drone and some aid to send to Ukraine.
4-for-1. That is how much GameStop stock will split after approval from its board on Wednesday.
55,300. That is how close Asteroid 2022 NF got to Earth yesterday. It is the size of a bus.


Turkish Delight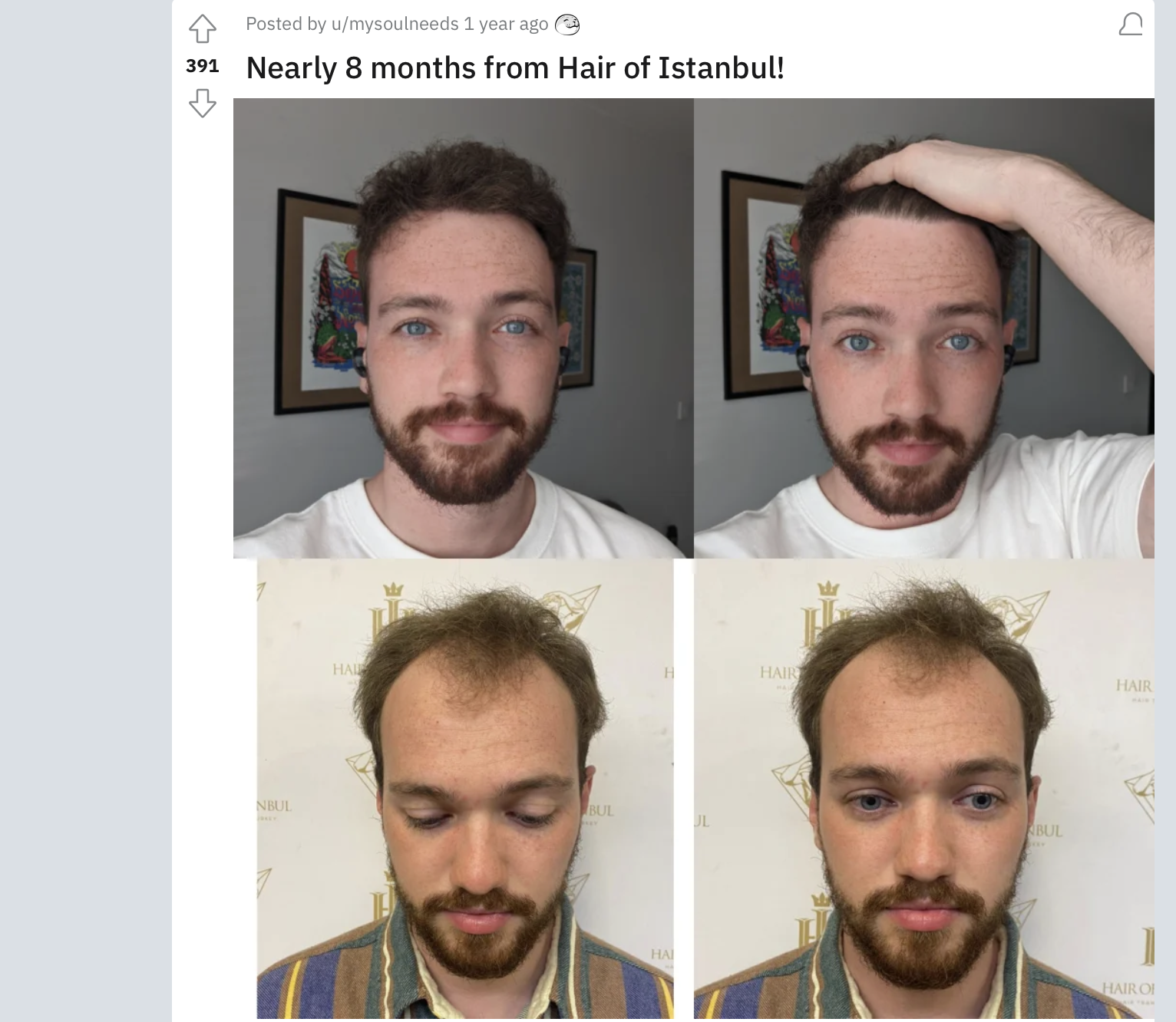 Turkey is the hot new place to get hair transplant surgery. Who knew? Well, sub-threads on Reddit knew.
The Turkish government gives tax incentives to clinics in Istanbul to attract international business for "medical tourism" and it seems to have worked. Up to 2 million people travel there per year, most of them for hair transplants, plastic surgery, dental work and weight loss treatments. In fact, people who work in the travel industry have a name for the men who are traveling with healing scalps: Turkish Hairlines.
In the U.S., these surgeries can cost upwards of $20,000 but in Turkey, the cost is less than half of that. The results look impressive but the process involves a long healing period. If this interests you, read this GQ story and do your research!


Share The Love
Become a friend of Morning Invest by sharing this newsletter with someone you love.
When you do, we don't just give you a pat on the back and say, "Well done old sport." We give you actual rewards that'll make everyone jealous.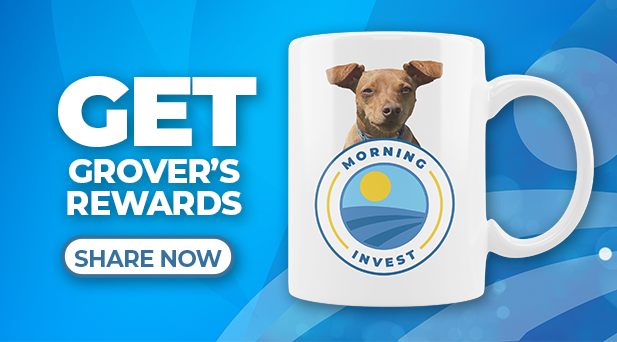 Or copy & paste your referral link to others: