| TOGETHER WITH | |
| --- | --- |
Happy Tuesday.
Two men in Ireland pulled a "Weekend at Bernie's" and tried to pretend one of them was dead in order to collect a pension check. Actually, that's the reverse plot of that movie but you know what I mean. The scheme didn't work.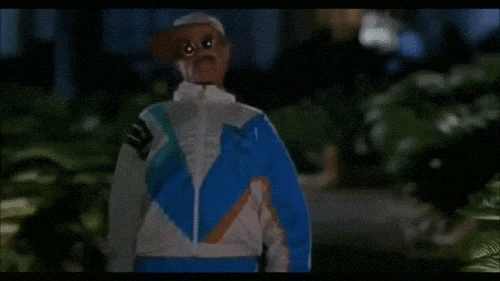 credit: giphy
In Case You Missed It.
⚡️ Lamborghini will make its last gas-guzzling cars this year and transition to electric starting next year.
🔍 Attorneys General in three states plus Washington, D.C. are accusing Google of tracking users even if they turned off location tracking in a new lawsuit.
⚖️ The Supreme Court says that it will hear the case regarding universities and their "race-conscious" admissions policies.
🇬🇷 Hundreds were stranded in snow in Acropolis on Monday.
🇲🇱 Mali asked Denmark to immediately withdraw troops that it did not consent to from its nation.
📺 YouTube videos that cover cryptocurrency were hacked on Monday, including ours.
🇧🇫 Burkina Faso said its army had ousted President Roch Kabore in a military coup on Monday.
Coronavirus Update:
Hong Kong has sent civil servants and bankers into teleworking as Covid continues to spread.
The U.K. has announced plans to drop its requirements for negative Covid tests for vaccinated travelers.
Abu Dhabi says vaccinated tourists no longer need a booster to enter.
Unvaccinated people are no longer allowed in restaurants, bars and other public places in France with a new rule that went into effect on Monday.
A court in New York shut down the state's indoor mask mandate.
The omicron variant now has a sub-variant. I quit.
| | | | |
| --- | --- | --- | --- |
| | Bitcoin | $36,382.93 | |
| | | | |
| --- | --- | --- | --- |
| | Ethereum | $2,415.71 | |
| | | | |
| --- | --- | --- | --- |
| | Cardano | $1.03 | |
| | | | |
| --- | --- | --- | --- |
| | Dow | 34,364.50 | |
| | | | |
| --- | --- | --- | --- |
| | S&P | 4,410.13 | |
| | | | |
| --- | --- | --- | --- |
| | Nasdaq | 13,855.13 | |
*Stock data as of market close, cryptocurrency data as of 5:00am ET.
Markets: After a big drop yesterday morning, stocks roared bounced back. Bitcoin also bounced off that $34,000 level now up nearly 5%. Unilever announced plans to cut 15% of its senior management jobs, about 1,500 positions. Unilever's decision to separate its Foods and Refreshments business into two separate entities will bring more transparency to the performance of its ice-cream operations which includes brands such as Ben & Jerry's, Klondike and Magnum.
CONFORMING LOANS

Program

Rate

Change

APR

Change

30 year
3.37

%

0.04%

3.44%

0.04%

15 year
2.53

%

0.06%

2.66

%

0.04%
The Lead: Market Anxiety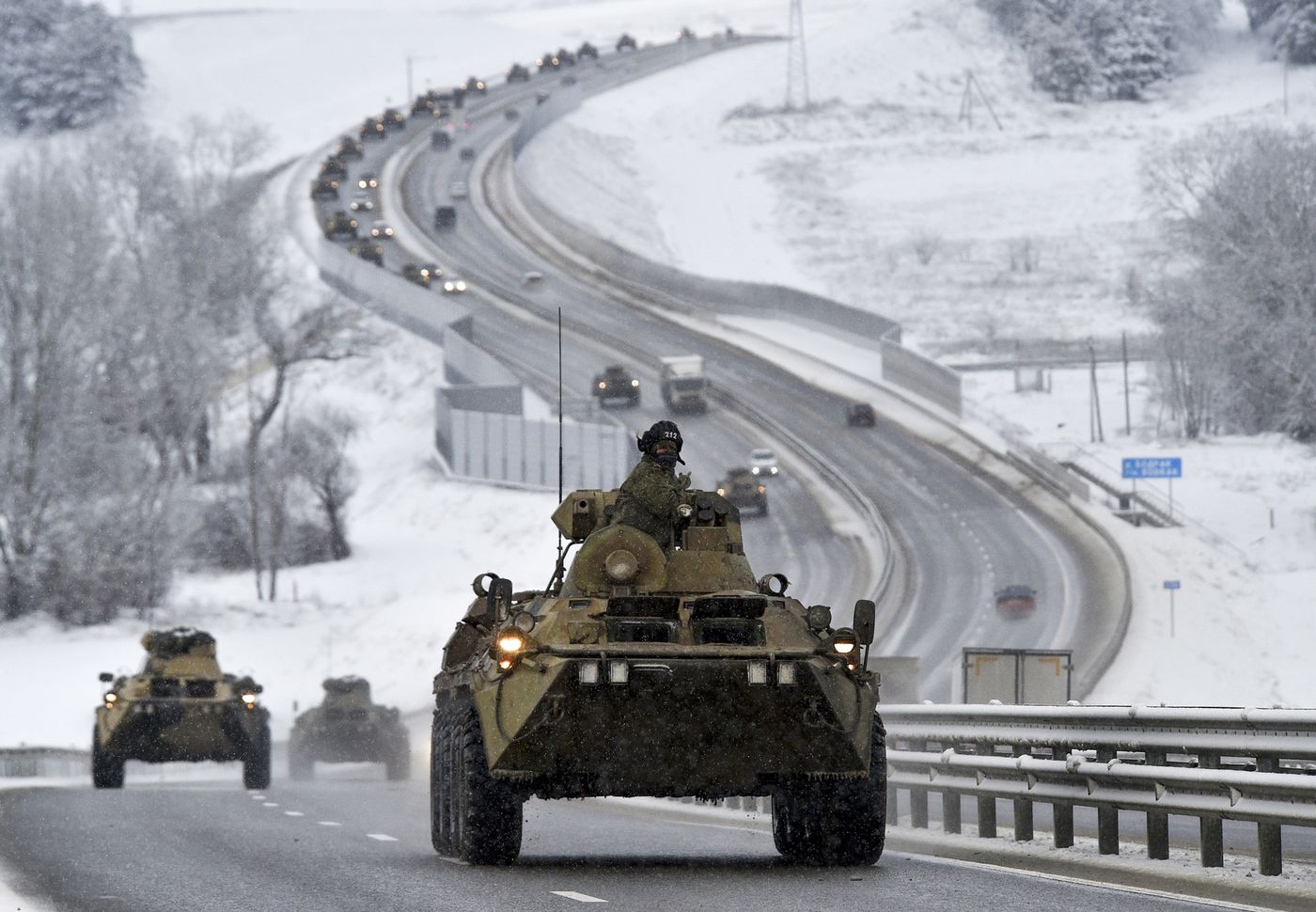 Russian armored vehicles moving along the highway in Crimea credit: ap
Geopolitics is the name of the game right now. World markets are teetering into the red due to fears of an East v. West war as President Biden readies 8,500 U.S. troops.
It's not a total tumble. Markets struggled to regain some of their loss on Monday but this is all very much a mood and not a case of fundamentals. The fundamentals have been the same. Inflation is high. Supply chains are stressed. Demand is steady for pretty much everything except Peloton equipment.
It is monetary policy that could change and that is what investors are worried about.
And Now A Railroad Strike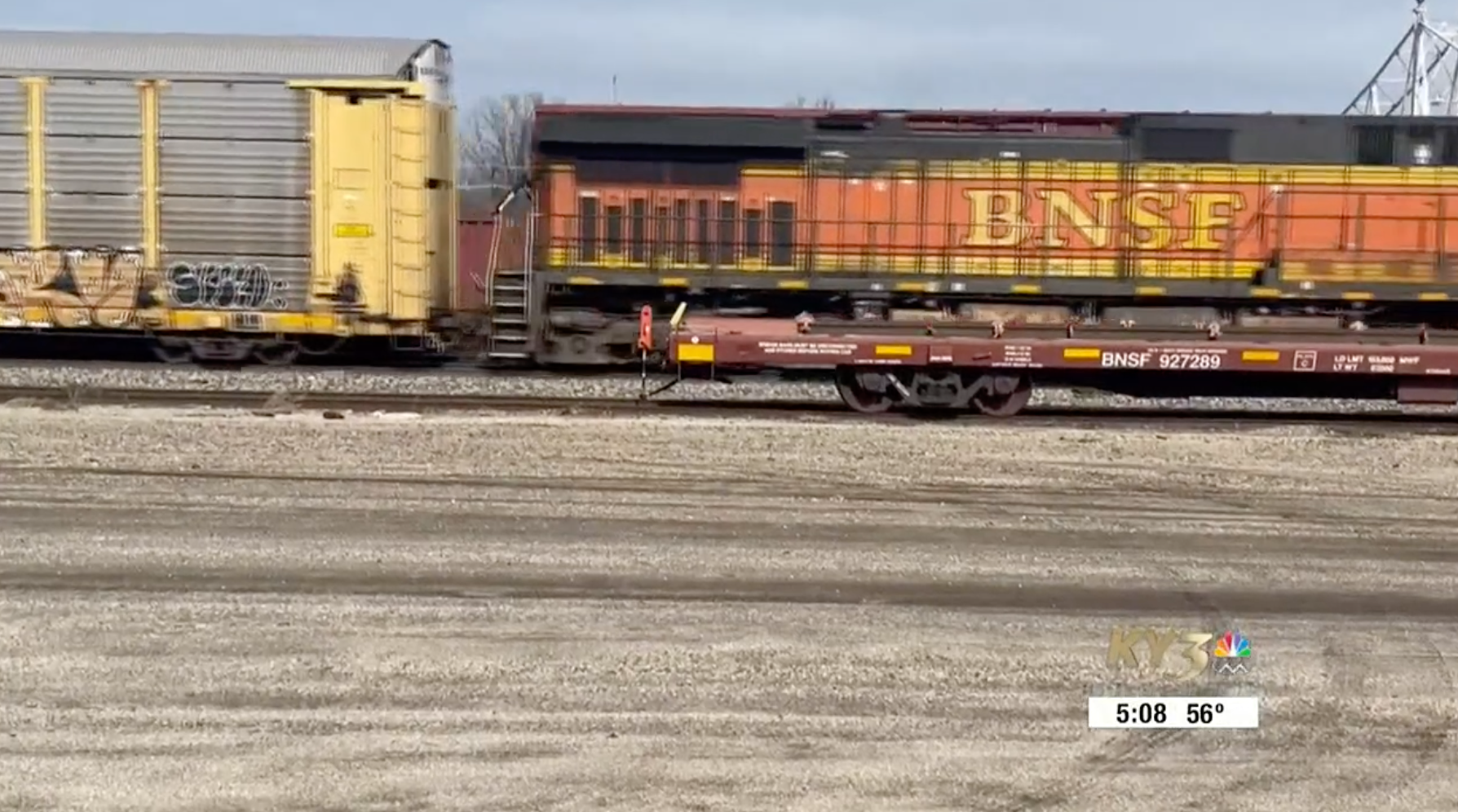 credit: ky3
With the supply chain problem in the U.S., the last thing the nation needs is a railway strike. But we might just get one.
Two railway unions are getting ready to strike in Texas over a new policy that would penalize workers for missing work. It is a points-based system whereby employees that use up their absence points could be penalized or terminated for missing more. The unions say that this could deter employees from taking sick days that they might rightly need especially, say, during a pandemic.
The railway is now asking the Supreme Court in Texas to disallow the strike.
"Rail strikes—even if brief or localized—can cause devastating and irreparable harm to carriers, their customers, other railroads, and the general public," BNSF said in its lawsuit, according to the Associated Press.
So should the company override union negotiations because the supply chain is already too dire or should the union be allowed to negotiate with the tools they always use, meaning strikes? The court could decide in advance of the new policy, which is set to take place next week.
Sponsor: ShipStation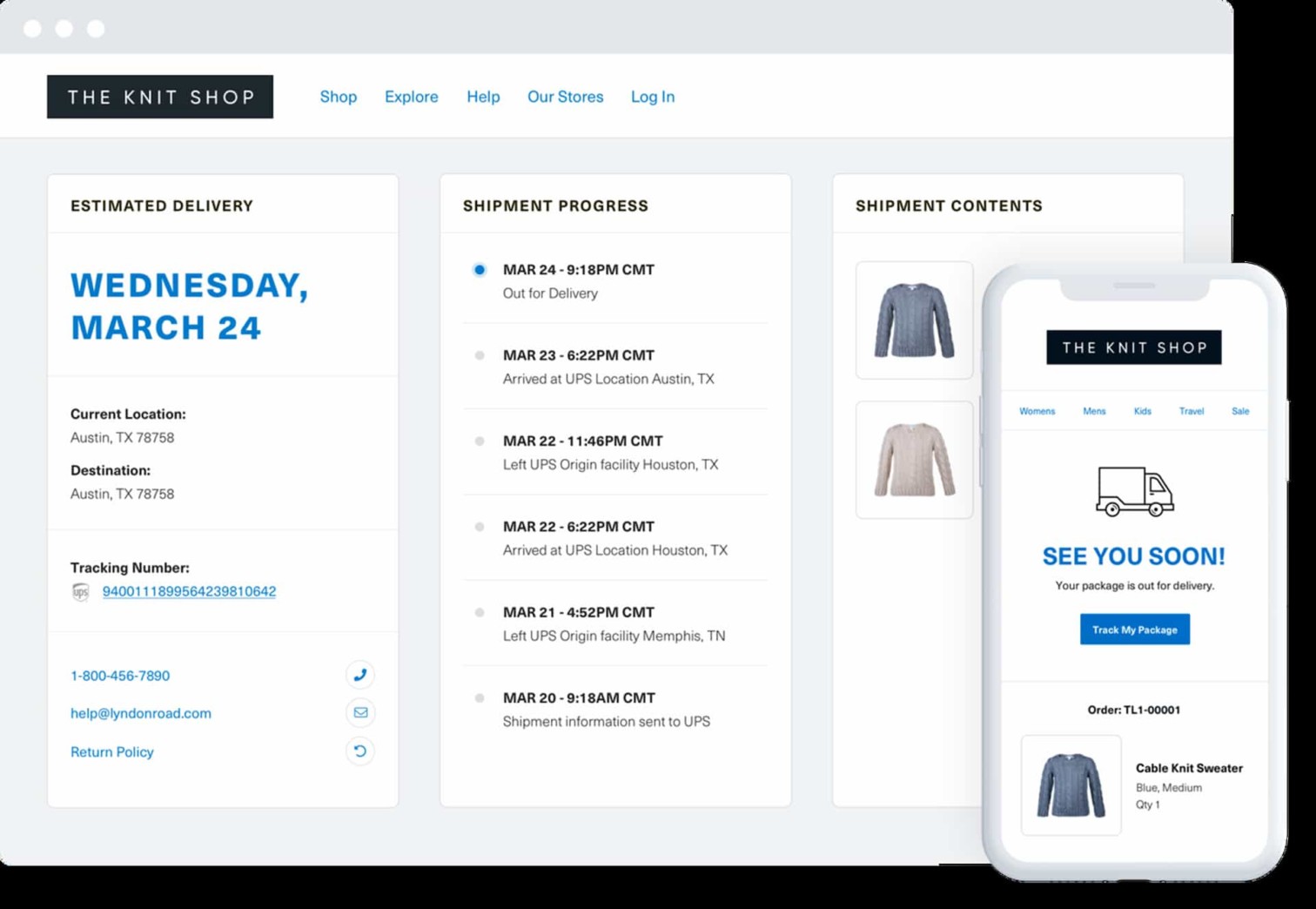 Figuring out the best way to ship your orders can be frustrating and confusing. ShipStation makes it quick, easy, and convenient.
Easily import orders from any sales channel.

Automate just about any shipping task. Spend less time sorting through orders and more time doing what you do best.

ShipStation integrates all selling channels into one simple dashboard, so you can seamlessly connect carriers, print shipping labels, and get products out the door fast.

ShipStation works with all of the major carriers and gives you exclusive discounts on UPS and USPS shipping. So you can compare carriers and choose the best solution for you and your customers.
It's never too early to start prepping for the holiday rush, so get a head start with ShipStation. Use code INVEST to get a 60-day free trial! That's 2 months of stress-free shipping for FREE. Just go to ShipStation.com, click on the microphone at the top, and enter in INVEST. Just go to shipstation.com, click on the microphone at the top, and enter in Invest.
Sarah Palin Takes on The New York Times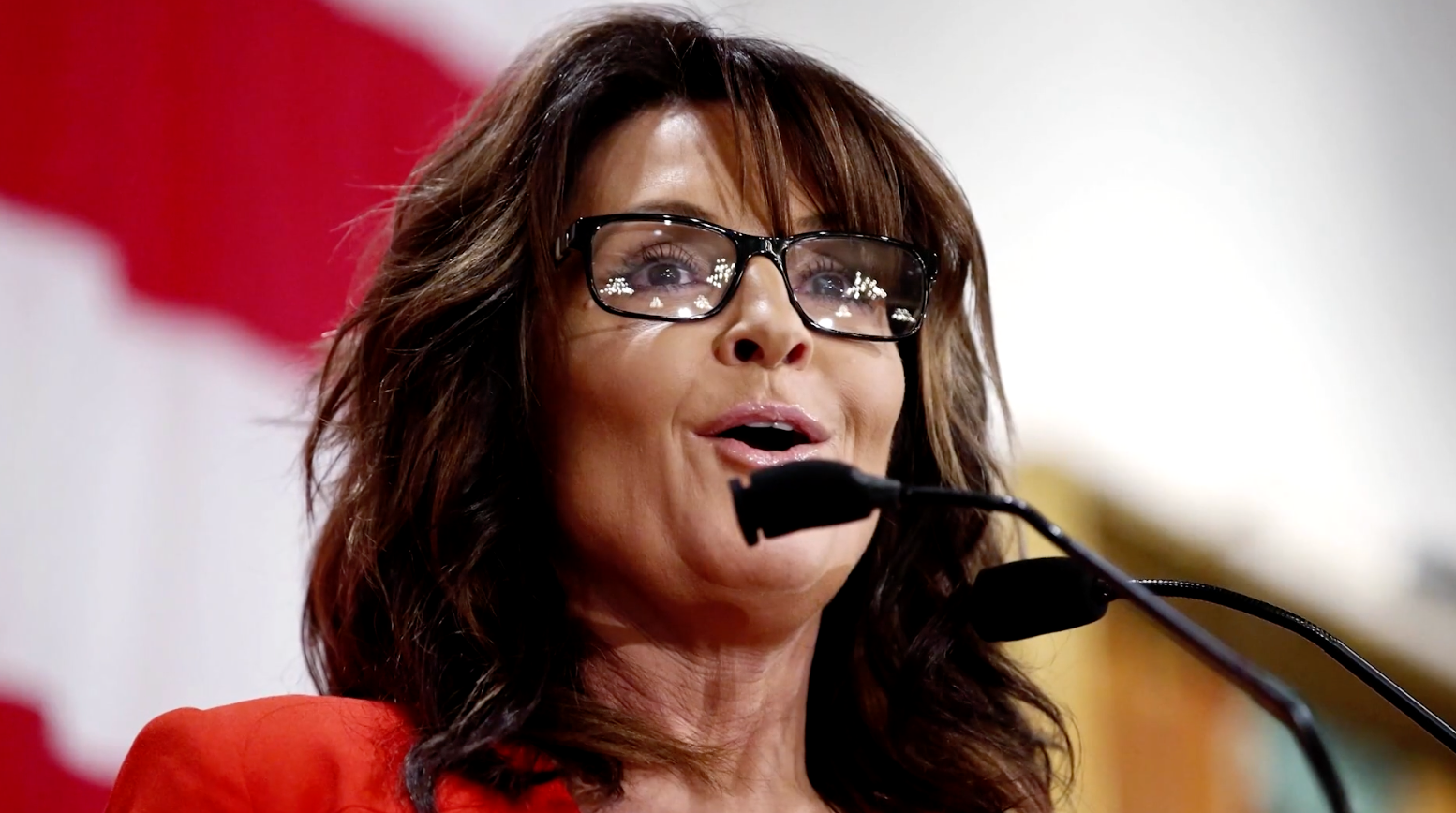 credit: reuters
Former Vice Presidential candidate Sarah Palin is suing the New York Times for defamation and the case actually went to trial on Monday. The case revolves around an editorial that she says falsely linked her to the mass shooting in Arizona that seriously wounded Congresswoman Gabrielle Giffords.
This is interesting not just because it involves Sarah Palin and the U.S. has a standing fascination with her, but because it involves a public figure taking on a national news organization to prove defamation. Public figures have different laws when it pertains to media coverage. The law assumes that some level of negative chat must be tolerated by the public figure unless you can prove malice. Palin is trying to do just that.
After Palin objected to the opinion piece, the Times corrected it and issued an apology, which could show that they knew better. Palin has long been beating the "liberal media" drum but taking it all the way to a public trial at the very least shows that she means it.
Julian Assange Gets Another Chance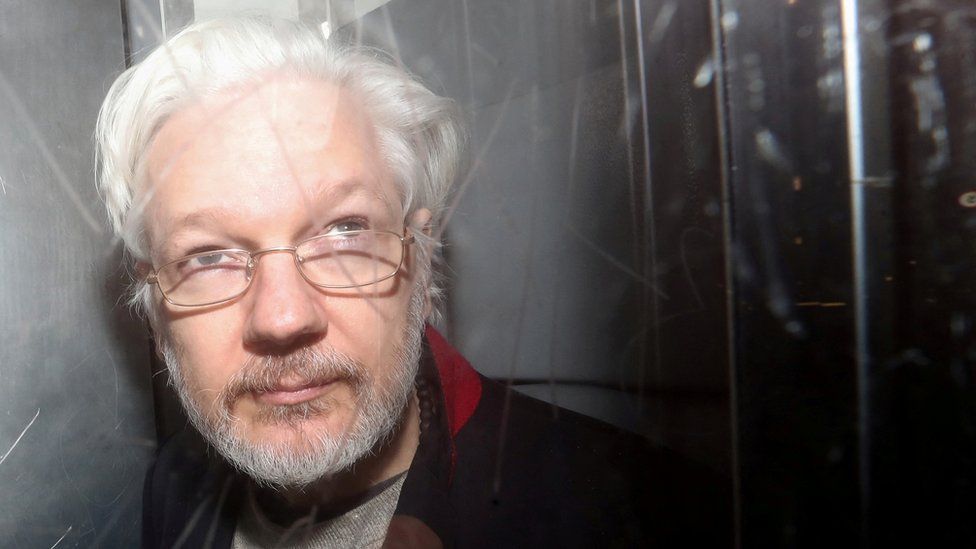 credit: reuters
Could the Supreme Court in the United Kingdom rule on the Julian Assange extradition? A high court has given him the right to ask it to.
On Monday, a High Court ruled that Assange has an "arguable point of law" to oppose his extradition to the United States. He can now petition the court to take up his case.
He is wanted in the U.S. for publication of classified documents. He has been fighting this extradition for years and until recently it was assumed he had lost. But all is not lost. He can appeal to a higher court but this is not exactly a victory since there is no guarantee that the court takes up the case and he is still in a prison where his fiancee and mother of his children said he is "suffering profoundly."
News By The Numbers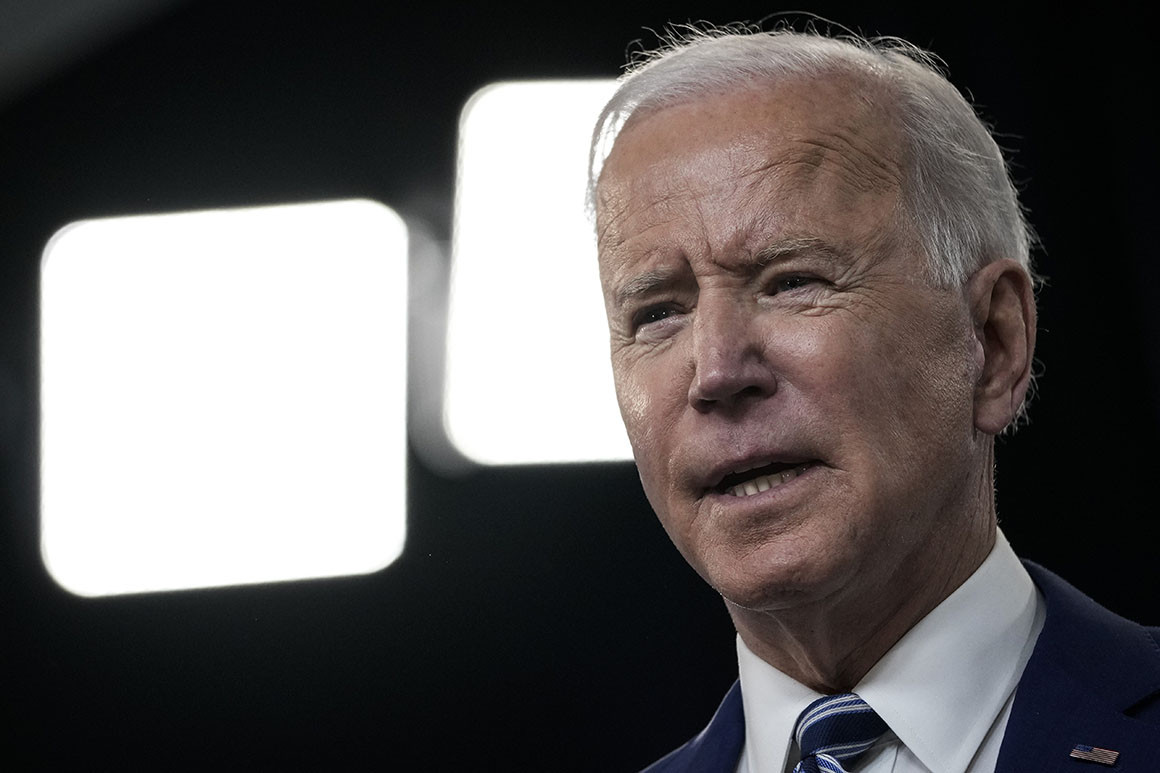 39%. That is President Biden's approval rating, according to a Harvard CAPS/Harris poll. It is a new low. Maybe it doesn't help to call people "a stupid son of a bitch" then?
465 days. That is how long scientists were able to keep a bubble from popping in an experiment meant to study how to make bubbles more stable. Why? Dunno.
4. That is how many monkeys escaped from a transport truck as they were being moved to a test site. Officials worry that they may have been infected with something communicable.
8,550. That is how many vehicles were made at Tesla's Fremont factory in 2021, making it the most productive auto plant in the U.S. last year.
What's Trending?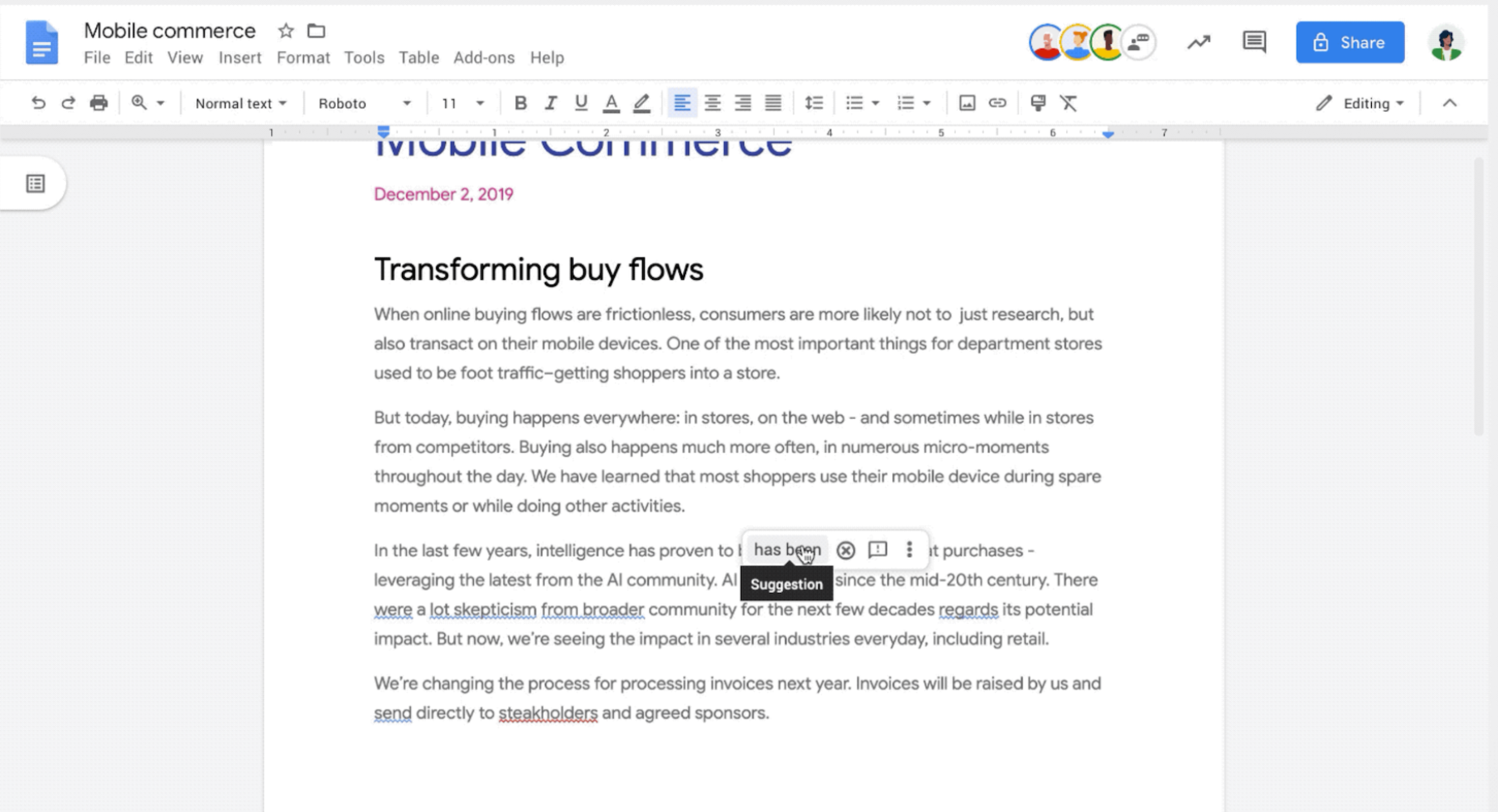 credit: google
Google Docs is trending because the document editor rolled out new features such as the ability to create confidential, draft and text watermarks.
Khan Academy is trending because the virtual tutelage site partnered with SBI Foundation to make high school education available in Punjab.
Ford Bronco Rafter is trending because Ford launched a thusly named new SUV. It is meant to be a competitor with the Jeep Wrangler.
#BoycottPepsi is trending, not because people care about their health and want to avoid soda. No. It is because of a Tweet accusing Pepsi of supporting Republican lawmakers who helped pass the Texas abortion law.
Taylor Swift is trending because Damon Albarn from the bands Blur and Gorillaz accused her of not writing her own songs in an interview with the Los Angeles Times. She called him out on Twitter and he issued an apology and admitted that his comment was "reduced to clickbait."
Today's Live Show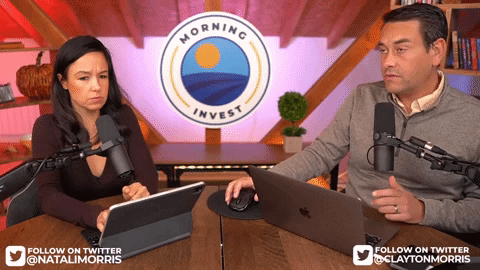 LIVE SHOW TODAY AT 9AM EASTERN
Join us on today's live morning show. We'll be analyzing the day's biggest stories including new Covid data that the mainstream media is igorning. The stock market crash is just beginning as Ray Dalio says America is on the decline while we watch China's rise. And the Pentagon readies 8,500 troops over the rising tensions in Russia. Be sure to join us for the best morning show on YouTube. Click here to RSVP and I'll see you at 9 AM Eastern.
Share The Love
Become a friend of Morning Invest by sharing this newsletter with someone you love.
When you do, we don't just give you a pat on the back and say, "Well done old sport." We give you actual rewards that'll make everyone jealous.