| TOGETHER WITH | |
| --- | --- |
Happy Thursday.
Dictionary.com picked "allyship" as the word of the year. This is the first time we've used it in the newsletter so I guess we've got to get more in with the cool kids in 2022.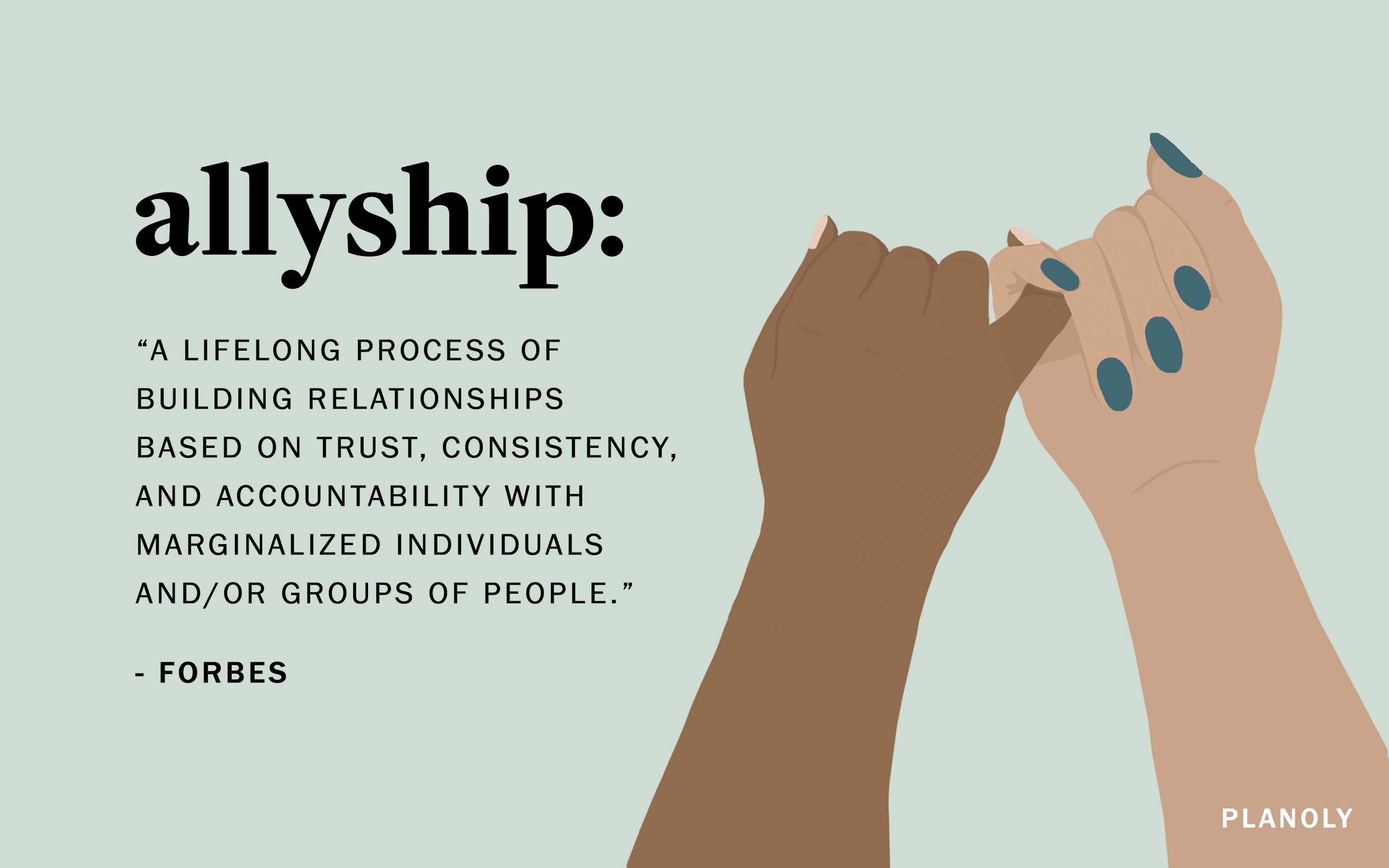 credit: planoly
In Case You Missed It.
✅ The TSA says that passengers who misbehave on flights could lose their PreCheck privileges. That oughta' show 'em.
💨 A lawyer in England sued his firm because his colleagues asked him to stop farting so much. He lost his case because the court found that it was "reasonable" to ask him to knock it off.
👾 The U.S. is investigating why some Teslas allowed drivers to watch video games on the screen while they drove.
🕷 Spider-Man: No Way Home is on pace to be the only $1 billion movie of 2021.
Coronavirus Update: 😷 Total confirmed global cases as of 8:15 pm ET on Wednesday: 277,088,735 — Total deaths: 5,376,034 — Total vaccine doses administered: 8,798,205,730
| | | | |
| --- | --- | --- | --- |
| | Bitcoin | $48,313.88 | |
| | | | |
| --- | --- | --- | --- |
| | Ethereum | $3,931.60 | |
| | | | |
| --- | --- | --- | --- |
| | Cardano | $179.12 | |
| | | | |
| --- | --- | --- | --- |
| | Dow | 35,492.70 | |
| | | | |
| --- | --- | --- | --- |
| | S&P | 4,649.23 | |
| | | | |
| --- | --- | --- | --- |
| | Nasdaq | 15,341.09 | |
*Stock data as of market close, cryptocurrency data as of 5:00am ET.
Markets: Oil prices, European stocks, American stocks, and Asian stocks all ticked higher thanks lower worries about Omicron.So bottomline investors aren't worried about new lockdowns because the data out of South Africa is encouraging.
The Lead: Student Loan Forgiveness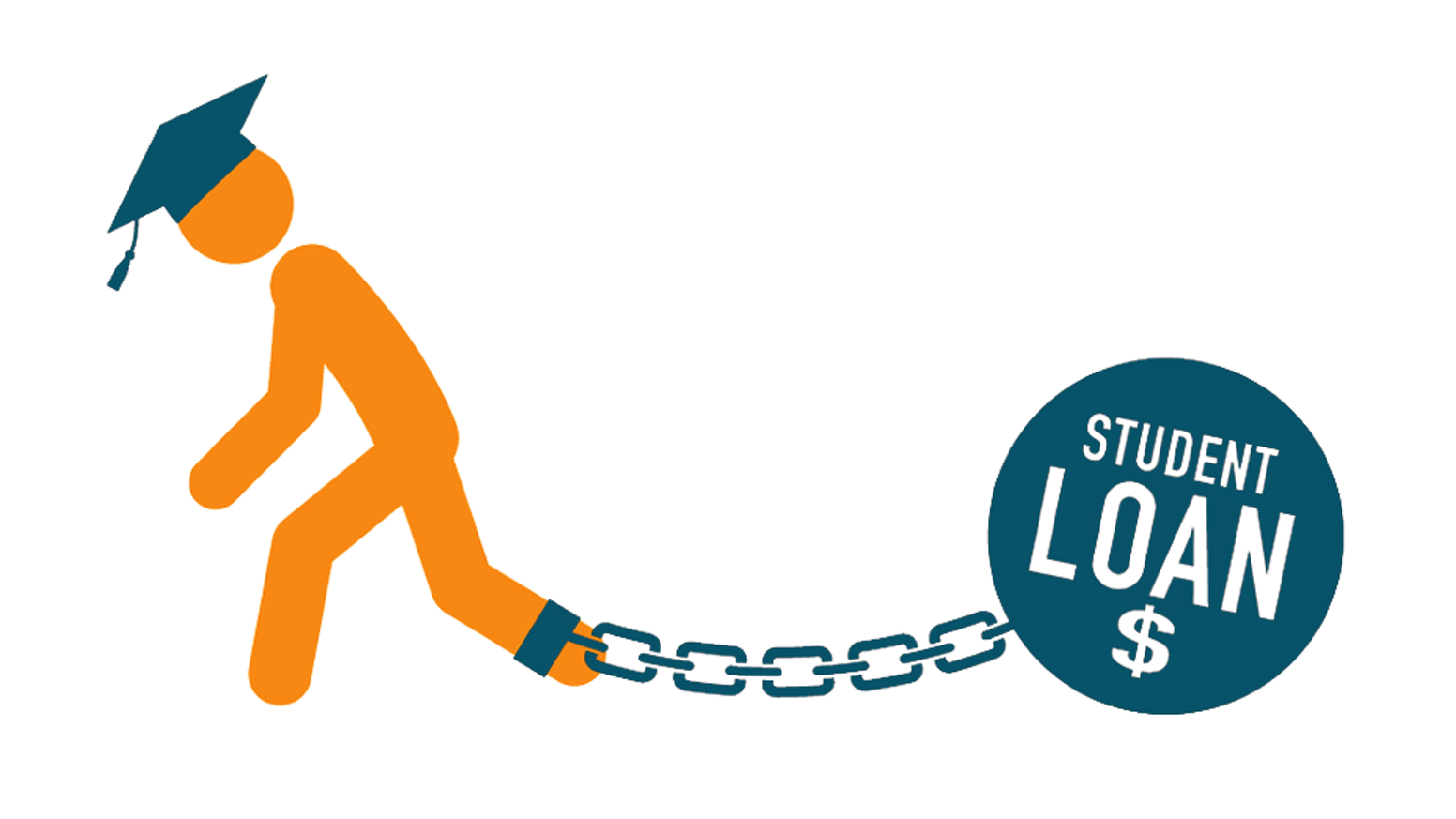 credit: forbes
Student loan payments were just about to start back up again but now the Biden Administration has extended the pause until May 1, 2022.
Just last week the President confirmed that he would allow loan payments to restart in January as planned but now that the Omicron variant has us all guessing, the President and the Education Department have pushed back. According to the Wall Street Journal, the loan pause "has helped 41 million borrowers save $5 billion a month."
Progressive lawmakers are once again asking the President to cancel up to $50,000 in student loan debt for every borrower but the President has not shown an appetite for this. Instead, he wants Congress to do it.
This is nice news for borrowers but also not a nice indication that the pandemic is still disrupting business as usual.
Ready, Aim, Rollup Your Sleeve
credit: stars and stripes
Would you take a Covid vaccine developed by the U.S. Army? Because now there is one.
Scientists at Walter Reed Army Institute of Research say that they have developed a vaccine that is effective against all Covid variants. It is called PsFN and it has already completed animal trials with "positive results." Phase one of human trials were also completed with positive results and it now moves to phases two and three.
The government hospital says that it is working with an unnamed partner to discuss vaccine rollout soon.
There is no word on whether this vaccine would need a second dose or a booster. Which is good because the World Health Organization is saying that boosters are not the answer and that they can actually "prolong the pandemic."
Sponsor: Rothys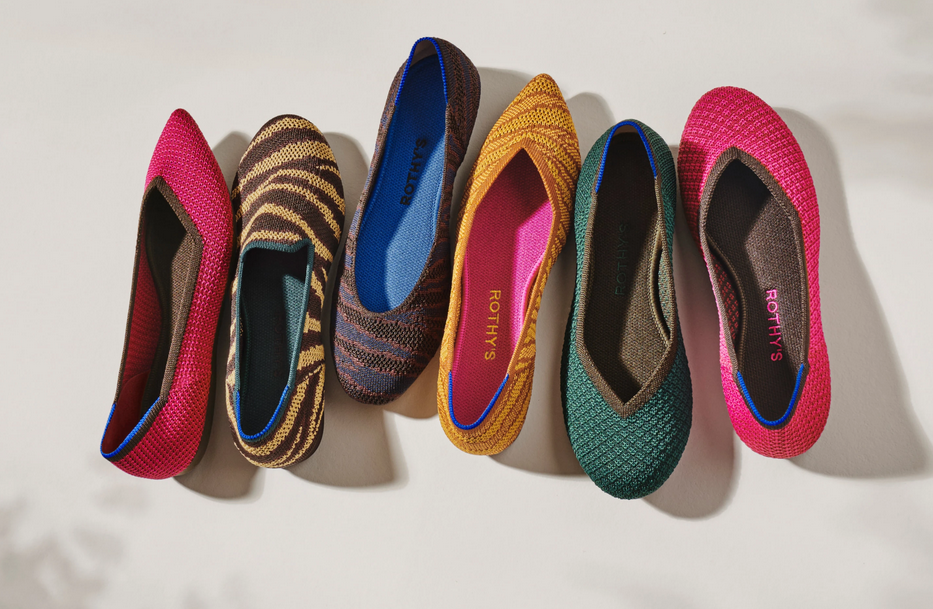 Rothy's always believed there's a better way to do things: One that puts the planet and its people first. From better materials, to manufacturing and finally to recycling, they're committed to closing the gap at every step.
You've probably heard your wife, sister, mother, daughter or friends talk about their love of Rothy's women's shoes. Well now, they've brought their sustainable materials, washable design and innovative craftsmanship to men's shoes.

For all the sustainability fans out there, Rothy's men's shoes are knit with 100% recycled materials. Even the sneaker laces are made from plastic water bottles!

No wonder Rothy's best-selling men's shoe—The Driving Loafer in Navy—gets a five star review from almost every customer.
Upgrade your shoe game with new men's options from Rothy's. Head to rothys.com/invest to discover what the hype is all about.
The Environmental Un-Protection Agency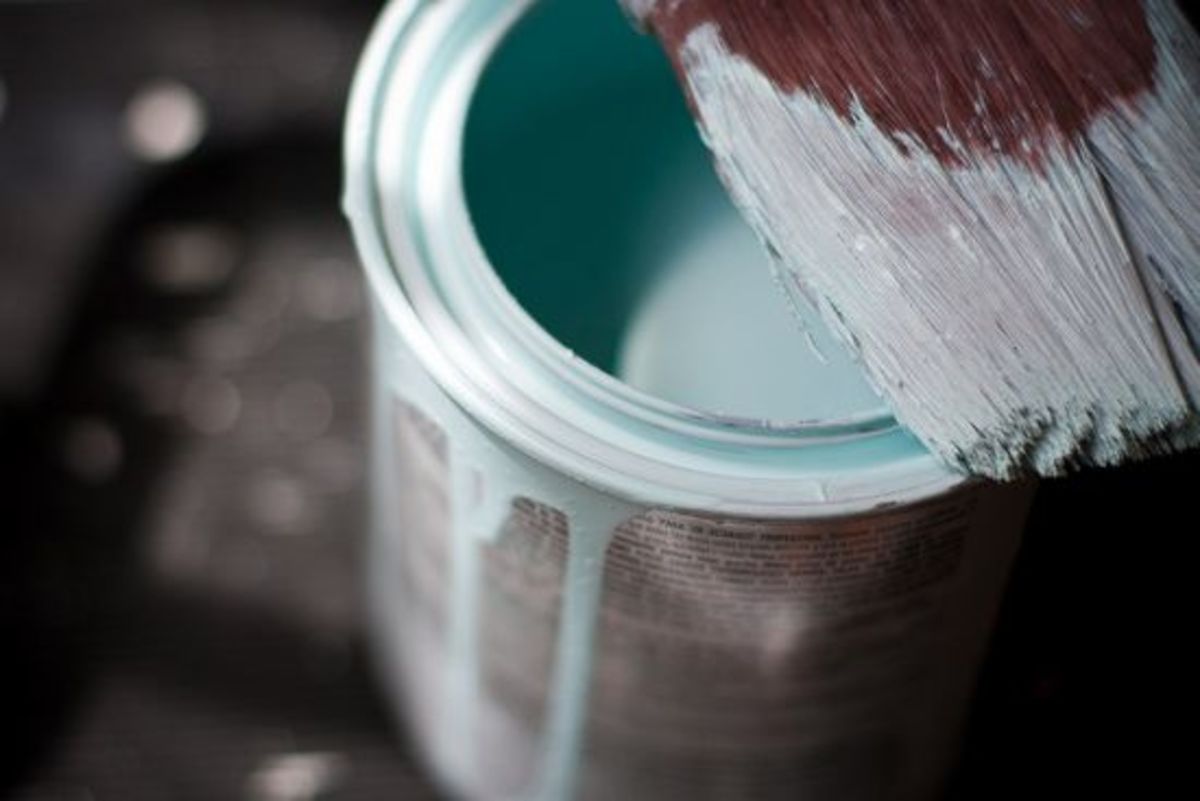 credit: organic authority
Buckle up for another everything-is-toxic story.
A whistleblower has accused the Environmental Protection Agency of removing information about a carcinogen from a paint. In fact, the whistleblower points out that this chemical has never been assessed for human safety at all yet it is in oh-so-many household products.
A toxicologist says that they submitted a report about a new paint on the market and found that half of the product's weight came from a chemical called parachlorobenzotrifluoride, or PCBTF. The researcher says that their supervisor removed that information from the final report on the paint so the public had no way to know that PCBTF is a known carcinogen.
PCBTF is in many products such as ink, finishes, primer, graffiti remover, paint, steel, concrete and garage floors. The EPA promotes PCBTF because it is easier on the ozone layer than other solvents but it has been used since the 1960s, before the Toxic Substances Control Act was passed so it has never been properly tested for human safety. It was grandfathered in!
The EPA says that it did nothing wrong in handling this report but acknowledges that many chemicals grandfathered in from the 1976 law "may pose risks." Oh yeah????
Listen, Do You Smell Something?
credit: giphy
Did you know that smells contain memories? You probably did know that but now science confirms it.
A new study shows a "neural link between smell and place." Researchers say that the olfactory system has "direct reciprocal connections to the hippocampus system, which is involved in memory and navigation." Animals in the wild use this to locate sources of food.
Scientists tested this by putting rats in a maze and leading them to food based on scents. Although, to be fair, Chez Remy already taught us that rats could do this.
News By The Numbers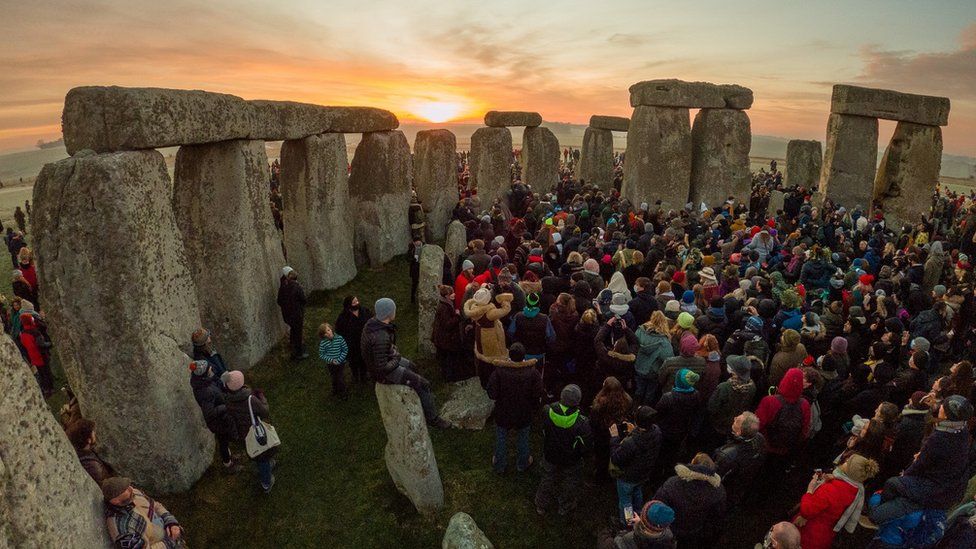 1,000. That is approximately how many people went to Stonehenge to celebrate the Winter Solstice. The site was closed to visitors last year but park officials say that it was a Covid-friendly outdoor joyous event this year.
3 billion. That is how many times Ed Sheeran's "Shape of You" has been streamed on Spotify. It is the only song to reach three billion streams on the platform.
1.8 years. That is how much the life expectancy in the U.S. dropped in 2020, mostly due to the pandemic. Covid was the third most common cause of death, responsible for 10.4% of all deaths in 2020.
35%. That is how many managers report burnout from their job this year, compared to 27% last year.
What's Trending?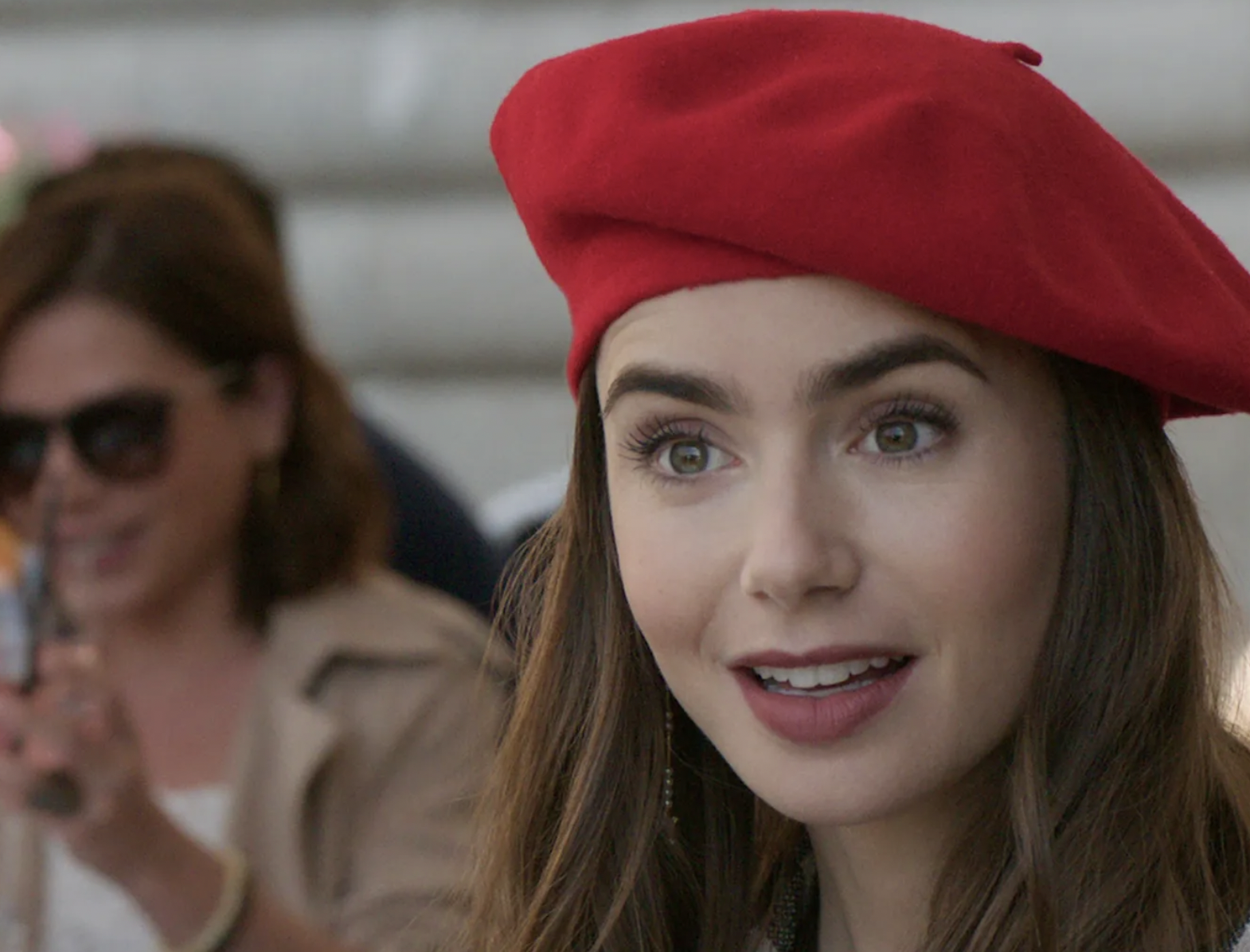 credit: netflix
Emily in Paris Season 2 is trending because the new season of the show is out and I will not be in for another round of this show. No thanks.
Fresh Express salad recalls is trending because that brand of bagged lettuce has been recalled. While we're on the subject, read this about bagged lettuce.
Woman breastfeeding cat on plane TikTok is trending because of these shenanigans.
John Wick is trending after it was announced that the movie has been delayed until 2023. It was slated for Memorial Day 2022 but the studio did not want it to compete with the Top Gun reboot so it fell off the calendar next year.
Today's Live Show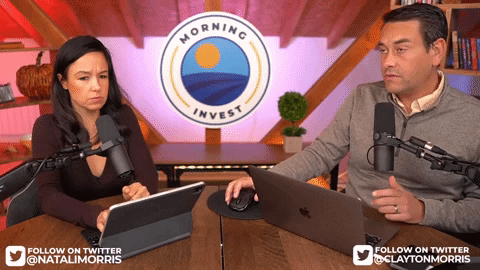 MORNING INVEST LIVE AT 9AM EASTERN
Join us on today's live morning show. Today we're covering:
Team Biden's waffling on student loan forgiveness
Bill Gates pushes for lockdowns but Biden resists
Progressives threaten to primary Biden as his agenda collapses
We've got a jam packed show for so please join us right here. Click here to RSVP and I'll see you at 9 AM Eastern.
Share The Love
Become a friend of Morning Invest by sharing this newsletter with someone you love.
When you do, we don't just give you a pat on the back and say, "Well done old sport." We give you actual rewards that'll make everyone jealous.