| TOGETHER WITH | |
| --- | --- |
Happy Friday. I changed the watch face on my Apple Watch to mix things up a little. So I've got that going for me.
No you're not crazy. If you're having weird dreams during quarantine you're not alone. One San Francisco resident dreamed about walking around the city in Crocs and stepping on a needle contaminated with the coronavirus. Another person from Georgia recalled a dream where a doctor sprinkled salt on their thigh, tasted it with her fingers, and told them, "You are positive for Covid-19." Researchers believe this stress we're experiencing plays out in our dreams to prepare us for the stress during the day.
Oh great. So I'm quarantined during the day and now I need to be quarantine training during my dreams too? Give me a break already.
Okay rant over.
Coronavirus Update:
Global: Total confirmed cases as of 5 a.m. ET: 1,605,548 — Total deaths: 95,758 — Total recoveries: 355,983.
U.S.: Total confirmed cases as of 5 a.m. ET: 466,299 — Total deaths: 16,686 — Total recoveries: 26,522
In Today's Newsletter:
Mortgage industry fires back
COVID-19 squeezing the housing market
How a billionaire's son lives
CONFIRMING LOAN

Program

Rate

Change

APR

Change

30 year

3.72%

0.02%

3.80%

0.01%
15 year

3.19%

0.02%

3.36%

0.03%
The Lead: Mortgage Servicers Are Begging
credit: giphy
A war is breaking out between mortgage companies and the government. Mortgage servicers are slammed with requests right now to delay payments from homeowners who are facing unemployment. Yet one of the industry's top government regulators doesn't think the mortgage companies need a bailout. That means war.
Last week, Mark Calabria, director of the Federal Housing Finance Agency, which oversees Fannie Mae and Freddie Mac, said in an interview on CNBC that help might be necessary after a few months – but not now. There's a big disconnect here. Calabria estimated there could be 2 million borrowers missing payments by the end of May. But that's already happened. Mortgage delay requests have already topped 2 million, according to a report released Tuesday by the Mortgage Bankers Association. Servicers say they desperately need help to make those payments.
The coronavirus relief bill, signed by President Trump on March 27th, mandates that services allow up to 90 days for homeowners to delay payments. Mortgage services are begging for help. They want a Fed backed liquidity facility that will float them money during the crisis. So far, that's not happening—your move government.
Sponsor: Get Free Money with Webull
Now more than ever we could use some free money. That's what you get just for opening a free trading account with Webull. Simply click here and start an account and you'll receive two free stocks valued up to $1,400. Even if you never do anything else with the account you still get that free money.
With Webull you can invest in thousands of companies using their trading tools and analytics to create your own financial portfolio. And the best part is $0 commissions and no deposit minimums. I remember when I used to pay $6 per trade with some other companies. Not anymore thanks to Webull.
Sign up today and get your free stocks. Thanks Webull.
News By The Numbers
30%. That's the percentage air pollution dropped in the U.S. and across the world over the past few weeks. Scientists warn that pollution levels will rebound once coronavirus restrictions are lifted. People in Punjab, India, say they're seeing parts of the Himalayas clearly for the first time in decades.
2008. Billionaire investor Ray Dalio sees similarities between the current financial crisis and 2008. Dalio believes it will be "a long time" before the economy fully recovers. Thanks for the good news Ray.
150. Up to 150 members of Saudi Arabia's royal family have contracted the coronavirus, a person close to the family told The New York Times.
Banks Are Moooooovinggggg Slooooow.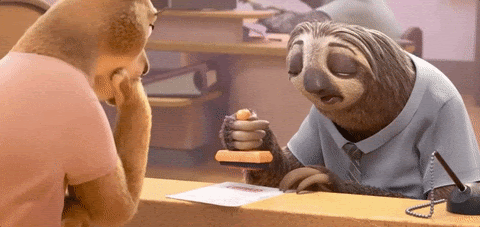 credit: giphy
Let's say that banks are not moving fast on those low-rate mortgages. Even though mortgage rates are still at record lows, borrowers have to jump through hoops to secure them.
Banks are going through a roller coaster ride with the pandemic collapse, which means securing mortgages are low on the list of priorities. Not only is the underlying market that guarantees mortgages on shaky ground, but banks are also facing personnel squeezes and uncertainty on how to qualify borrowers who may or may not have secure employment. What even is stable employment these days?
Banks are therefore proceeding cautiously to qualify borrowers, and rightly so. But for those with patience, rates do look attractive. A 30-year fixed-rate mortgage is averaging about 3.33% compared to 4.12% at this time last year.
The Billionaire's Son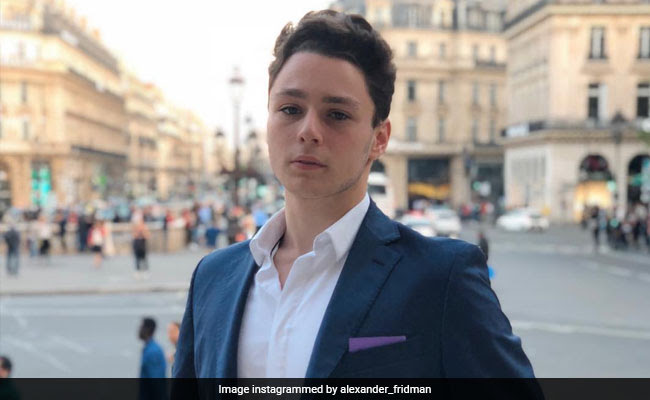 These days, billionaires are fighting the urge to be tone-deaf in their displays of wealth. One Russian heir is bucking this trend by actually living an austere life based only on what he has earned on his own.
Bloomberg this week featured the life of Alexander Fridman, son of the 11th richest person in Russia. He rents a two-room apartment in Moscow for the equivalent of $500 per month and commutes on the subway to his job at a distribution company he started on his own after graduating high school from London last year.
"I eat, live, sleep, dress in everything that I earned myself," said the 19-year-old Fridman.
He is alone amongst his heir peers, who usually benefit from nepotism with big firm C-level jobs.
In their excellent book, "Entrusted: Building A Legacy That Lasts," authors Andrew L Howell and David R York discuss many intelligent ways to hand down wealth to children that do not necessarily mean handing them cash. They tout the benefits of teaching children the spark that helped their parents build wealth, not the flames that resulted.
While Fridman will undoubtedly benefit from his family's connections, he seems to have a spark of his own to build wealth.
"I lived with the understanding that I wouldn't inherit any fortune," he said.
The U.S.S. Good News
credit: redfin
Sometimes things don't make sense. The U.S. is confronting what is likely to be the deadliest week so far in the coronavirus outbreak and with over 10 million new unemployment claims. Yet, somehow home-buying demand is staying constant.
According to overnight data, home-buying demand remains stable, mirroring the market from last week. For the seven days ending April 7, home-buying demand was down 26% compared to the prior year. When we reported on this number last week, it was down 33% compared to the preceding year.
"The resilience in home-buying demand may be driven by the recent rally in the stock market which gained 20% since it bottomed out on March 23, by low mortgage rates which are now back below 3.5%, or by the simple lure of getting a deal," said Redfin lead economist Taylor Marr.
The market stability is encouraging after several weeks of free-falling home-buying demand; in January and February Redfin's home-buying demand was up 27% compared to the prior year. We'll leave you with that good news to start your weekend.
Share The Love
Become a friend of Morning Invest by sharing this newsletter with someone you love.
On 3 referrals, you automatically get subscribed to our exclusive Sunday Newsletter. When you reach 5 referrals, we'll send you this Morning Invest stickers.