| TOGETHER WITH | |
| --- | --- |
Happy Friday. Build-A-Bear launched an After Dark series of stuffed animals for adults. It is very perplexing.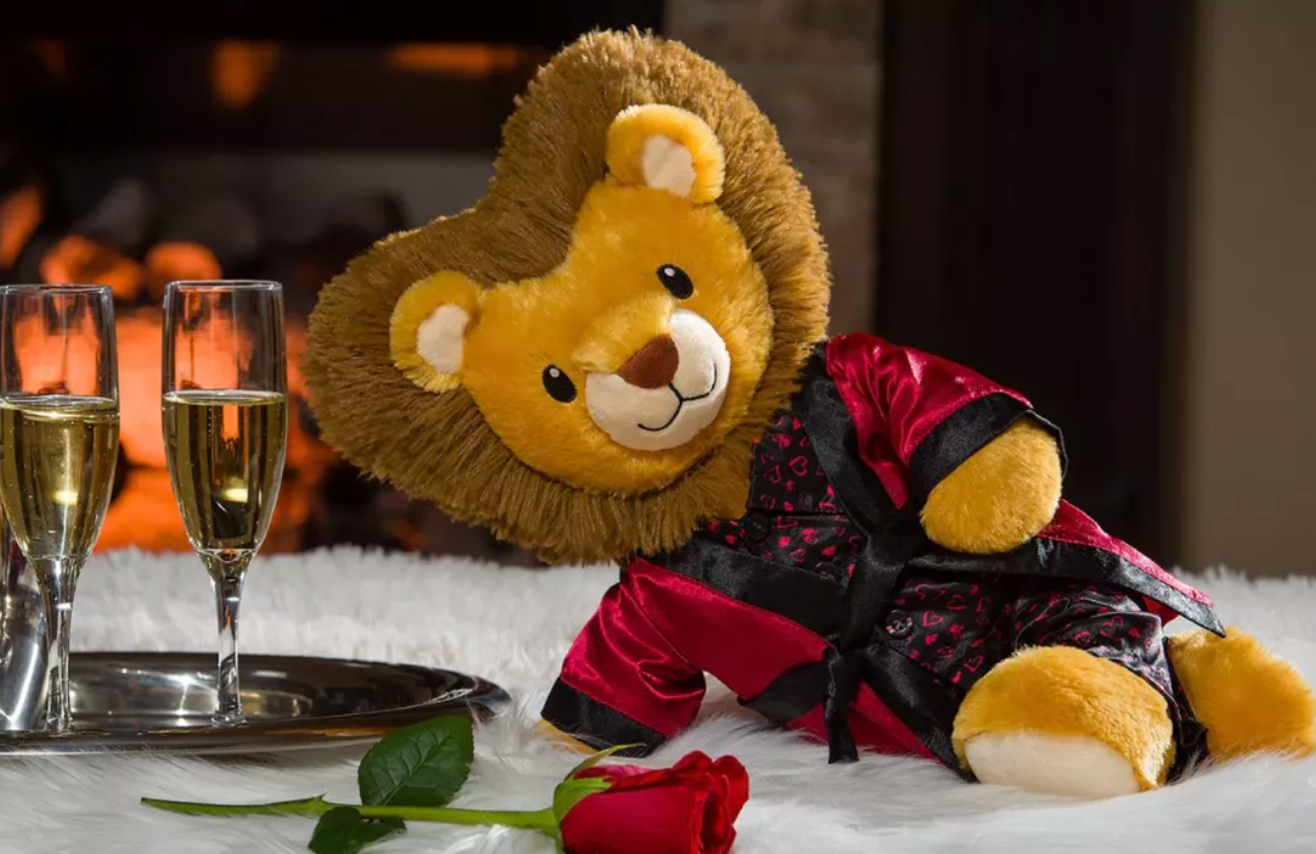 credit: build-a-bear
In Case You Missed It.
⚕️Mississippi has legalized marijuana for medical use.
🏈 The Washington football team will now be called the Washington Commanders.
🐘 Vaccine trials are beginning for elephants who are at risk for a strain of herpes that has an 85% mortality rate.
💰 The United Nations says that it has millions in an Afghan bank that it cannot access due to the new Taliban government.
🦷 A trio of "self-taught" dentists was arrested for treating patients without a license in Texas.
🥶 Over 70,000 people lost power in Texas due to the deep freeze because the state learned nothing from last year's same experience.
👎🏻 Twitter launched downvotes to let users vote down things they don't like. Anyone see a problem with this?
🤦🏻‍♂️ The U.S. says that Russia may be making fake videos to justify an attack in Ukraine. When asked for proof by the Associated Press, the State Department was unable to give any.
Coronavirus Update: 😷
| | | | |
| --- | --- | --- | --- |
| | Bitcoin | $37,937.58 | |
| | | | |
| --- | --- | --- | --- |
| | Ethereum | $2,836.78 | |
| | | | |
| --- | --- | --- | --- |
| | Cardano | $1.06 | |
| | | | |
| --- | --- | --- | --- |
| | Dow | 35,111.16 | |
| | | | |
| --- | --- | --- | --- |
| | S&P | 4,477.44 | |
| | | | |
| --- | --- | --- | --- |
| | Nasdaq | 13,878.82 | |
*Stock data as of market close, cryptocurrency data as of 5:00am ET.
Markets: While we await the Friday jobs report the markets didn't need another to go red. The Nasdaq had its worst day since September 2020. You can blame Facebook's awful earnings report which dragged down other tech stocks. Crypto went green as investors poured into Bitcoin, Ethereum, and Solana.
The Lead: That Attack in Syria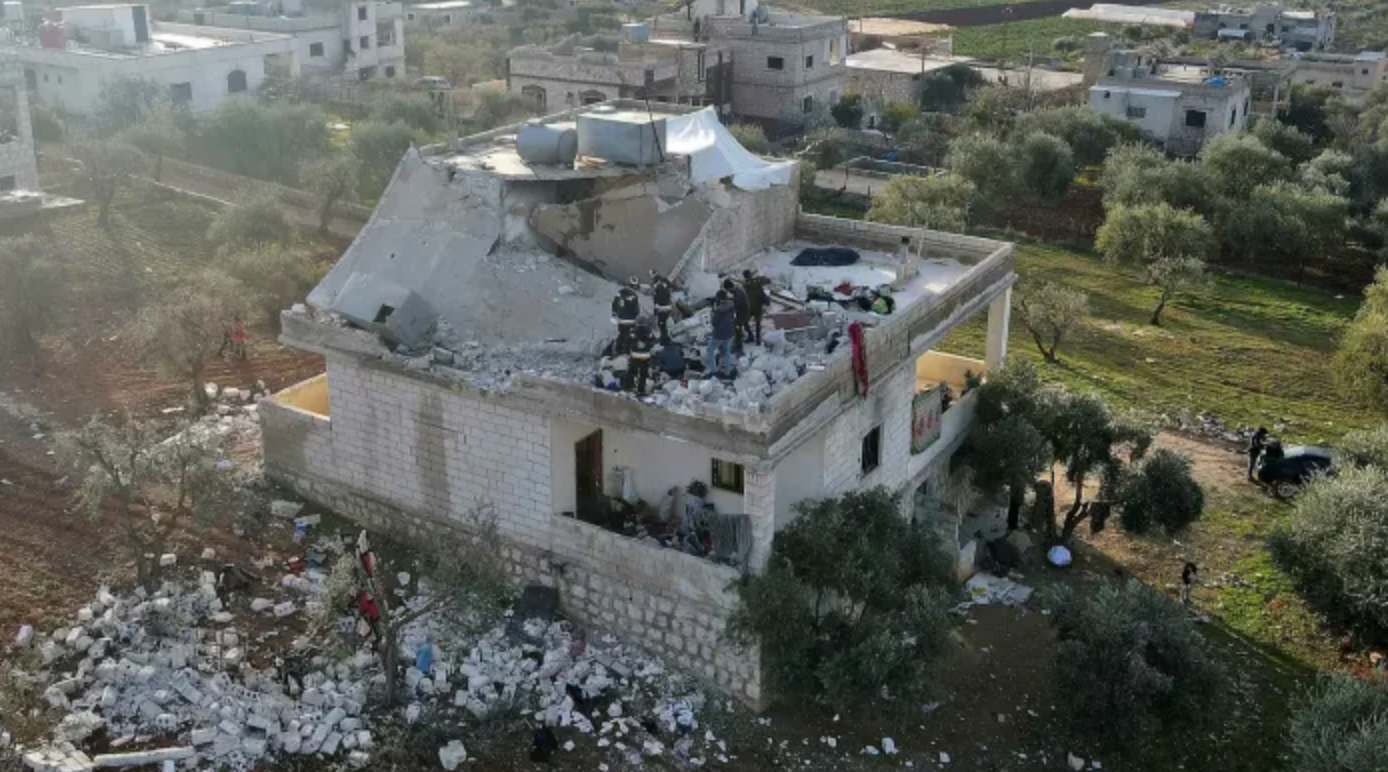 credit: getty
The United States confirmed that it killed ISIS leader Abu Ibrahim al-Hashimi al-Qurayshi in a raid in Syria on Thursday.
The raid took place in a refugee town and reporters and watchdog groups say that over a dozen civilians were killed in the process, including many women and children. The Pentagon says that no Americans were killed. A U.S. official said that the casualties were not from U.S. military fire, but rather from explosives detonated from inside.
President Biden said in a speech on Thursday that al-Qurayshi detonated a suicide bomb during the raid that killed himself and his own family.
"Knowing that this terrorist had chosen to surround himself with families, including children, we made a choice to pursue a special forces raid at a much greater risk to our own people rather than targeting him with an airstrike. We made this choice to minimize civilian casualties," the President said.
Prove it?
When asked if the U.S. could prove that, White House Press Secretary Jen Psaki said that they would "provide every detail they can."
According to ABC News, "American troops do not operate in government-controlled areas in northwestern Syria, especially in Idlib province, which was an extremist safe haven for much of the last decade. But they have sporadically carried out counterterrorism missions in Idlib, targeting various Islamic extremist groups with drone strikes."
I've Got a Bridge to Sell You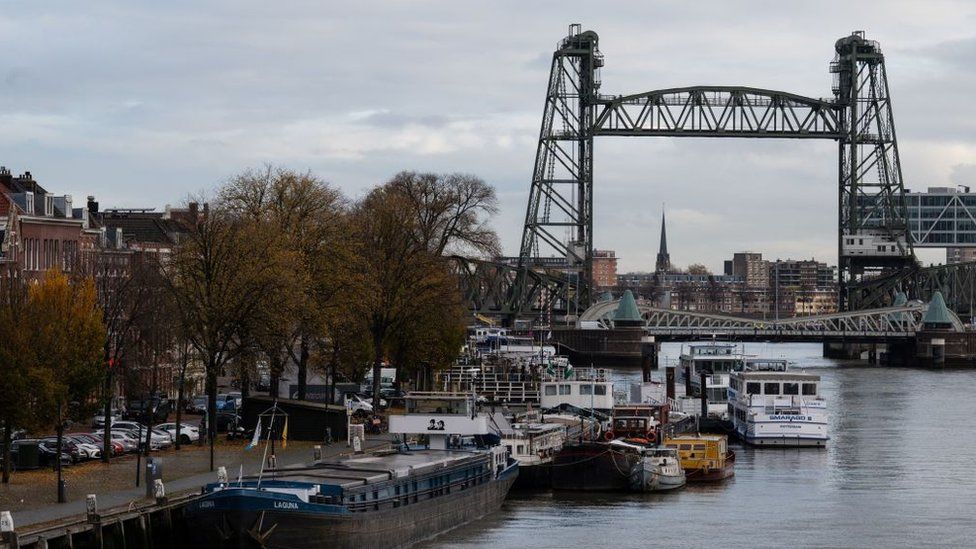 credit: afp
You know when you buy a superyacht and it won't fit through a national landmark bridge in order to launch? That is the VERY first-world problem facing Amazon founder Jeff Bezos.
So how will he solve it? By getting permission to dismantle the said bridge.
The Konigshaven Bridge in The Netherlands will be temporarily dismantled so that Bezos' 127-meter yacht can fit through it. The bridge is a national monument but, you know, when you gotta launch, you gotta launch!
Amazon announced banger profits in the fourth quarter of 2021 due to a booming holiday season. Profits nearly doubled to $12 billion for Q4 alone. The company says it will increase the price of Amazon Prime from $119 per year to $139 per year due to higher wages and transportation costs. Does "yacht relocation" count as "transportation costs"?
Up to $7,000 in Free Stocks and an AMC stock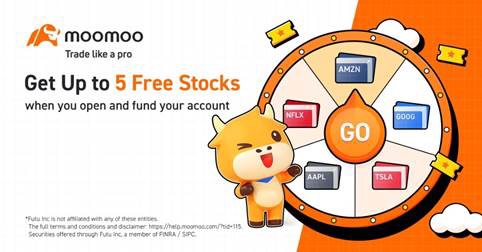 When exchanges compete with one another you win.
MooMoo is giving away up to $7,000 in free money and gifts like new iPhone 13's and more.
MooMoo is a beautifully designed exchange platform that makes trading simple and intuitive. MooMoo has a ton of extra bells and whistles you can't find on other exchanges like FREE level 2 quotes. Other exchanges charge a monthly fee for that. And right now when you open a free account you can claim up to 5 FREE stocks with this link.
Animal Testing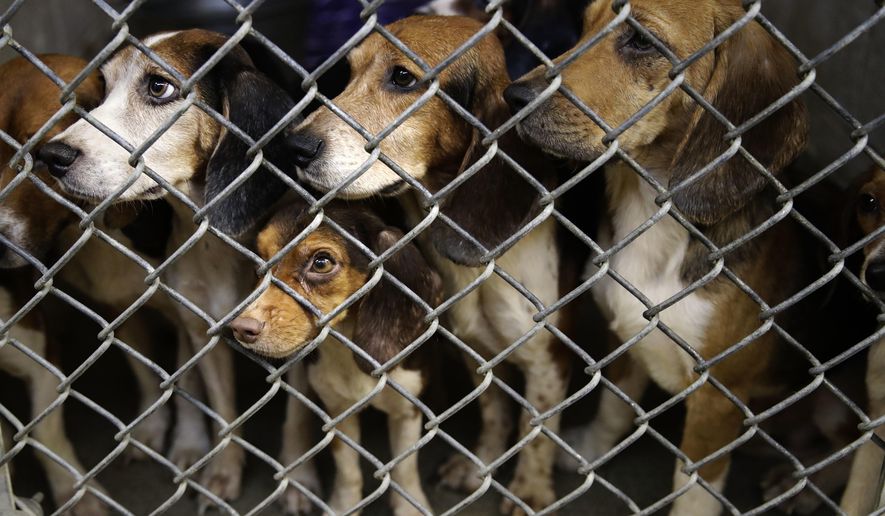 credit: ap
A watchdog group discovered that the National Institutes of Health has tested addiction treatments on beagle puppies by purposely giving them cocaine.
Beagle puppies were given cocaine and then an experimental drug to see if it helped their addiction. The Waste Project, which published this research, says that the dogs were "dosed with cocaine again and again and again for months." This research project cost $2 million and was funded with taxpayer money.
The dogs were later euthanized or "recycled" for other experiments after the cocaine experiment ended.
Black Households Miss Out on Stock Wealth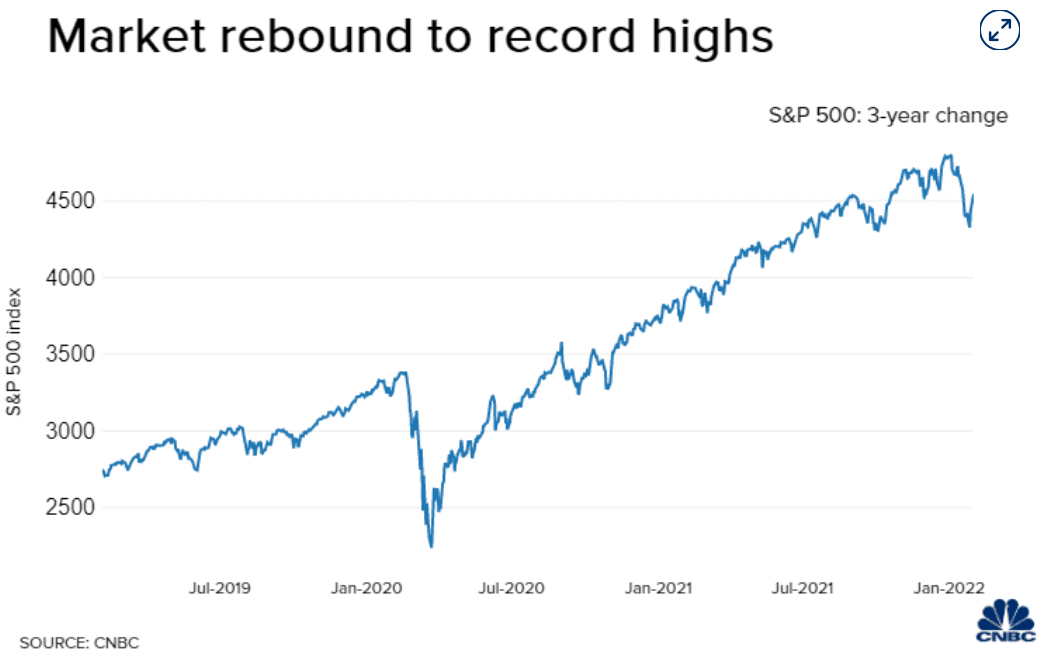 credit: cnbc
A recent survey from the Federal Reserve highlights how few Black families participate in stock investments. After a tumultuous week like this week, it is debatable whether this is good or bad.
The survey shows that only 34% of Black households owned equity investments compared to 61% of white families. That puts Black investment values at only one-quarter of white investment values.
This means that Black families do not enjoy the boost in wealth when the stock market booms. But it also means that they don't share the losses when the market goes red as it did this week. Economists worry that this will increase wealth disparity though.
According to CNBC, "Only 44% of Black Americans have retirement savings accounts, with a typical balance of around $20,000, compared to 65% of white Americans, who have an average balance of $50,000."
News By The Numbers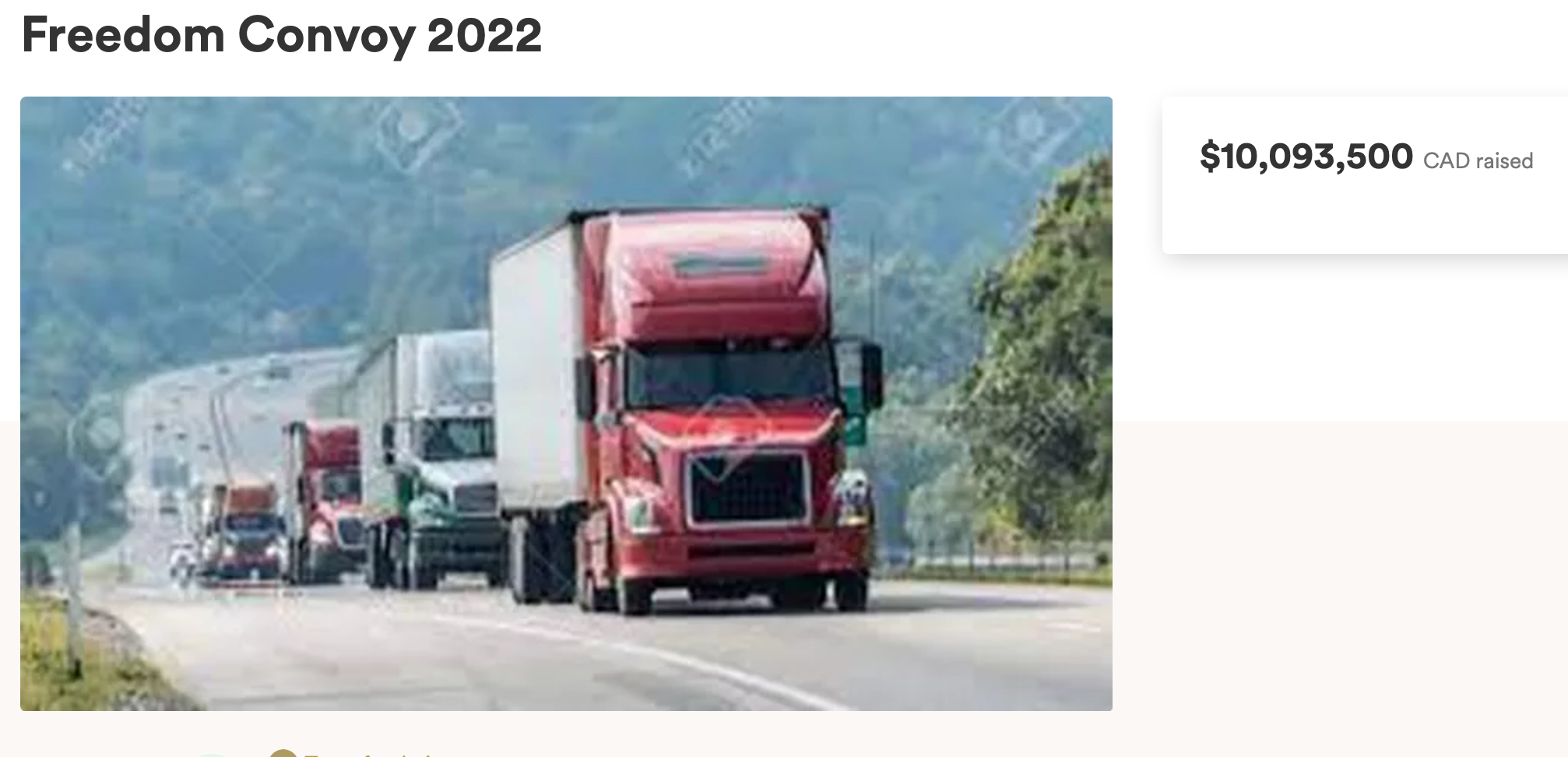 $10 million. That is how much money the GoFundMe page for the Freedom Convoy 2022 had raised when GoFundMe shut down the page "for review." This money was raised to support truckers who protest vaccine mandates. Canadian lawmakers are asking GoFundMe executives to testify about how to get that money to the right people and not "extremists."
$600,000. That is how much Tennessee Senator Katrina Robinson stole from a health care school she ran in order to pay for her wedding and other personal expenses, according to a recent fraud conviction. She was expelled from the state senate on Wednesday after her conviction.
Four. That is how many senior aides to U.K. Prime Minister Boris Johnson resigned due to Partygate when top officials were having fun while putting their subjects under strict lockdowns. BoJo himself has not resigned. He said he's sorry though.
12%. That is how much demand was up for Hershey products in 2021, compared to 25% in 2020 indicating that many found comfort in candy during the stress of the pandemic. Hershey says it will continue to increase the prices of all products this year due to rising costs of goods and labor. The candymaker has already begun to raise prices and consumers have been paying them without hesitation.
$400. That is how much drivers in Michigan can get as a refund from their car insurance. The state claims association had a surplus so lawmakers signed legislation to refund some of it. Michigan drivers pay the third-highest premiums for auto insurance in the U.S.
What's Trending?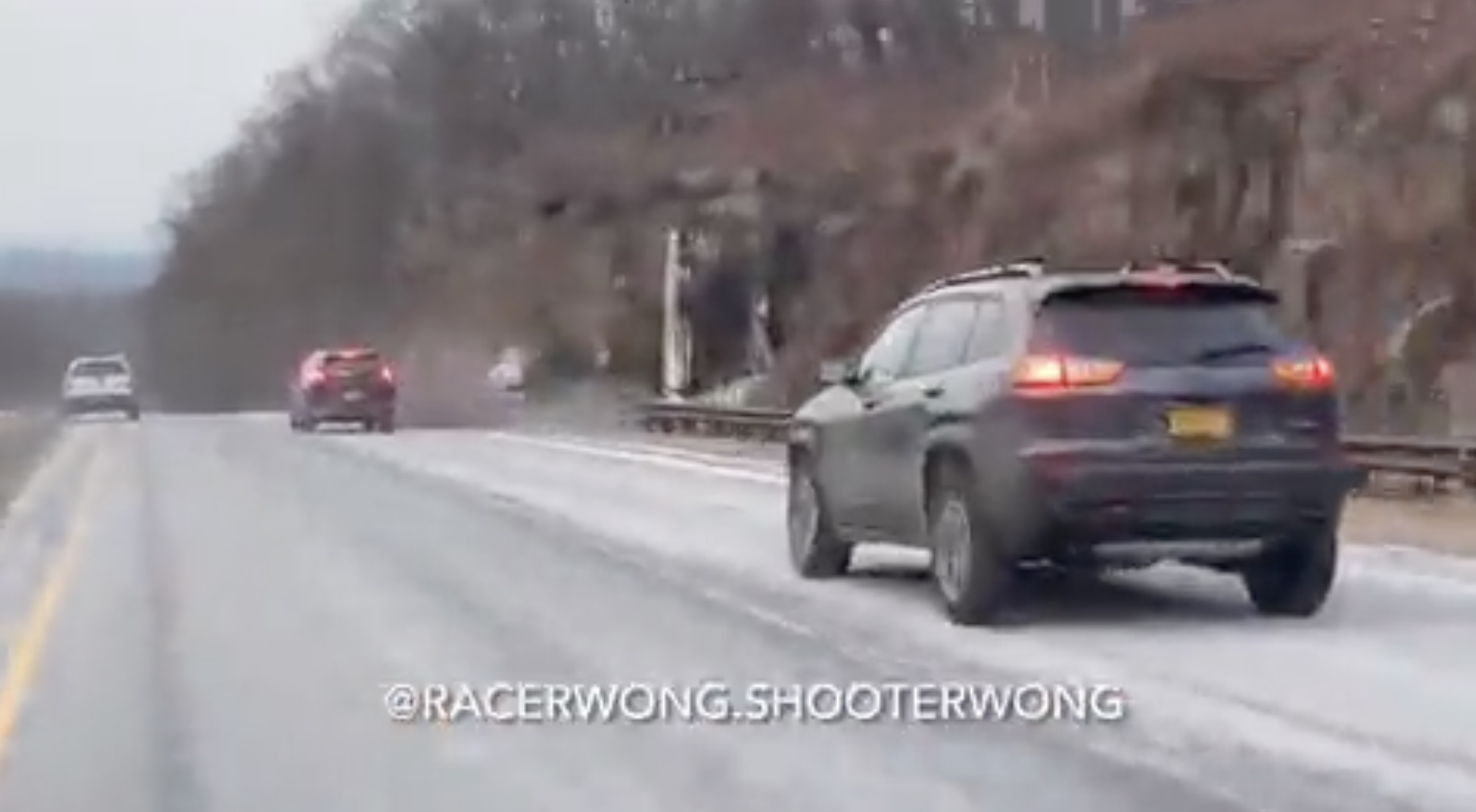 credit: @twitter
Honda is trending because of this dashcam video showing a driver of a Honda Civic exhibiting extremely aggressive behavior and then getting just deserts by crashing and injuring only themselves thankfully.
Cancer Cabinet is trending because President Biden announced a task force to find a cure for cancer. They will "drive government efforts" to find a cure. The President's plan will focus on detection, treatment and prevention but let's put an asterisk near the word prevention since the plan will NOT do any of the following: limit exposure to cancer-causing agents in our food, drink or environment or ask companies that manufacture these agents to participate. At all.
Madam Web is trending because, according to The Hollywood Reporter, Dakota Johnson is in talks to play a female Spiderverse character. Madame Web was introduced in the 1980s in The Amazing Spider-Man comics. She is a clairvoyant who can predict the future.
Adam Carolla is trending for saying that congresswoman Alexandria Ocasio-Cortez is only popular because she's young and beautiful on a recent episode of Hannity on Fox News. He said, "Her opinions are idiotic 95% of the time and I don't think if she was a middle-aged heavyset woman anyone would care what she had to say." That was too much for even Hannity who said, "Oh boy…"
Morning Invest Live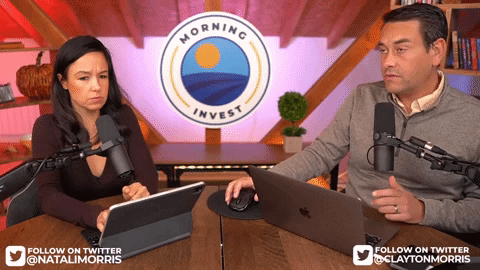 MORNING INVEST AT 9AM EASTERN
Join us today at 9AM Eastern as we look at why U.S. can't answer simple questions about Ukraine and so much more. Click here to join us live and subscribe.
Share The Love
Become a friend of Morning Invest by sharing this newsletter with someone you love.
When you do, we don't just give you a pat on the back and say, "Well done old sport." We give you actual rewards that'll make everyone jealous.