| TOGETHER WITH | |
| --- | --- |
Happy Tuesday. The New York City Marathon will return this fall but with only 33,000 runners instead of the normal 55,000. The reduced number of participants can be your excuse for not running it this year.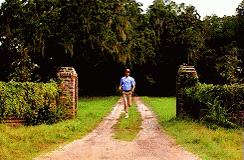 credit: giphy
In Case You Missed It.
🏠 ABC is producing a reboot of "The Wonder Years" featuring a Black middle-class family in Montgomery, Alabama.
👙 Palm Springs residents are fighting over a giant Marilyn Monroe statue because you can see her underthings and some people don't like it hot.
💍 Ariana Grande married Dalton Gomez in a secret ceremony.
📱 Parler is back in the Apple App Store with new rules and algorithms to detect and ban "violent or inciting content."
🥵 The Minnesota Zoo put down two musk oxen because the state has become too warm for them due to climate change and the animals were suffering. They couldn't just move them?
🔥 Frito-Lay has disputed the claims of a man who wrote a book claiming he invented Flamin' Hot Cheetos. Clayton thinks his family invented buffalo chicken dip.
Coronavirus Update: 😷 Total confirmed cases as of 7:00 p.m. ET on Monday: 32,991,869 — Total deaths: 586,329 — Total tests: 452,383,182
CONFORMING LOAN

Program

Rate

Change

APR

Change

30 year
2.85

%

0.04%

2.91%

0.04%

15 year
2.09

%

0.01%

2.19

%

0.02%
The Lead: Eviction Ban Could Go To The Supreme Court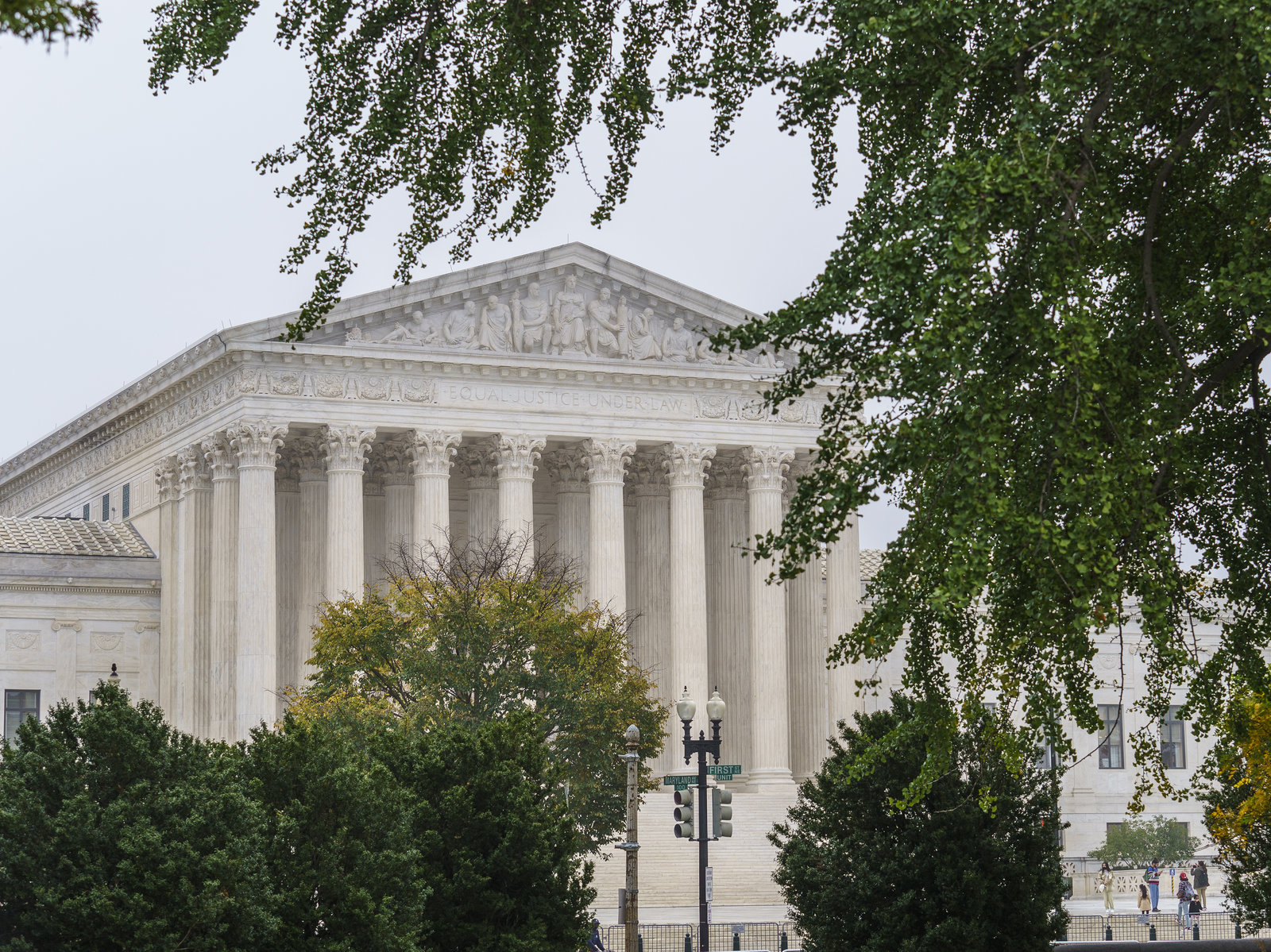 credit: ap
The national eviction ban may go to the Supreme Court next as the Biden administration continues to fight to keep it in place.
A group of landlords sued the Centers for Disease Control and Prevention and won. The judge said that they could evict tenants, despite the CDC's nationwide ban on evictions. The Biden administration asked for a stay and got it. That means that the evictions can't happen while this is being further challenged up the court system.
The challengers
The landlord groups are challenging that stay in appeals court and asking the Supreme Court to hear this case too. If they are successful, it could end the eviction ban for everyone because landlords would be able to use this ruling to evict and put tens of thousands of evictions in motion around the country.
Big picture
While these eviction bans have helped prevent many families from homelessness, the ban does not cancel the mounting back rent due for these tenants. Nor does it help landlords with expenses such as property taxes, insurance or expenses. Landlords still have to respond to maintenance requests for tenants, whether they are being paid or not. The government has offered little to no help to property owners and it has varied widely by state. The whole thing is a serious kicking-the-can-down-the-road problem.
Running on Empty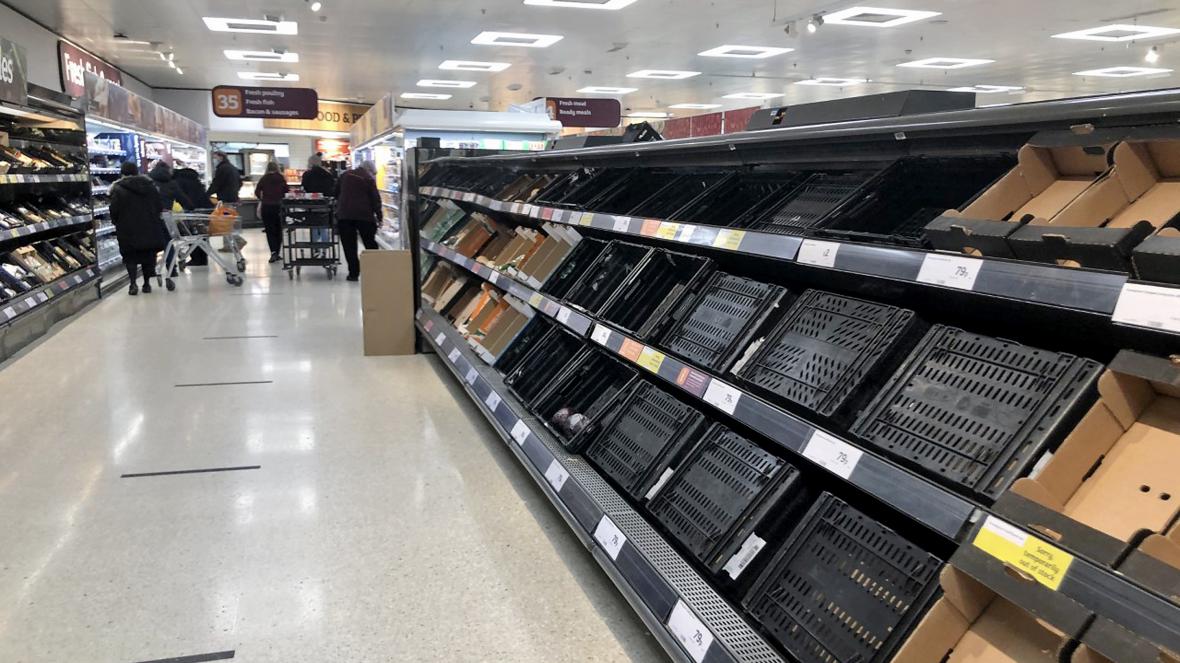 credit: the times of london
The world is running low on everything, in case you haven't noticed. It isn't just consumer products that are suffering. Manufacturers can't keep up with raw materials to make those consumer products.
According to Bloomberg, "Shortages, transportation bottlenecks and price spikes are nearing the highest levels in recent memory, raising concern that a supercharged global economy will stoke inflation."
In Argentina, the government has intervened by halting beef exports for 30 days to try to control inflation, showing that the government is willing to forego profits to keep the economy from inflating out of control.
The pandemic is only partly to blame for global shortages. Freak accidents such as the Suez Canal blockage and gas pipeline hack have not helped. If ever there was a time to learn to curb consumption friends, this is it!
The Best Crypto Trading Platform: Bybit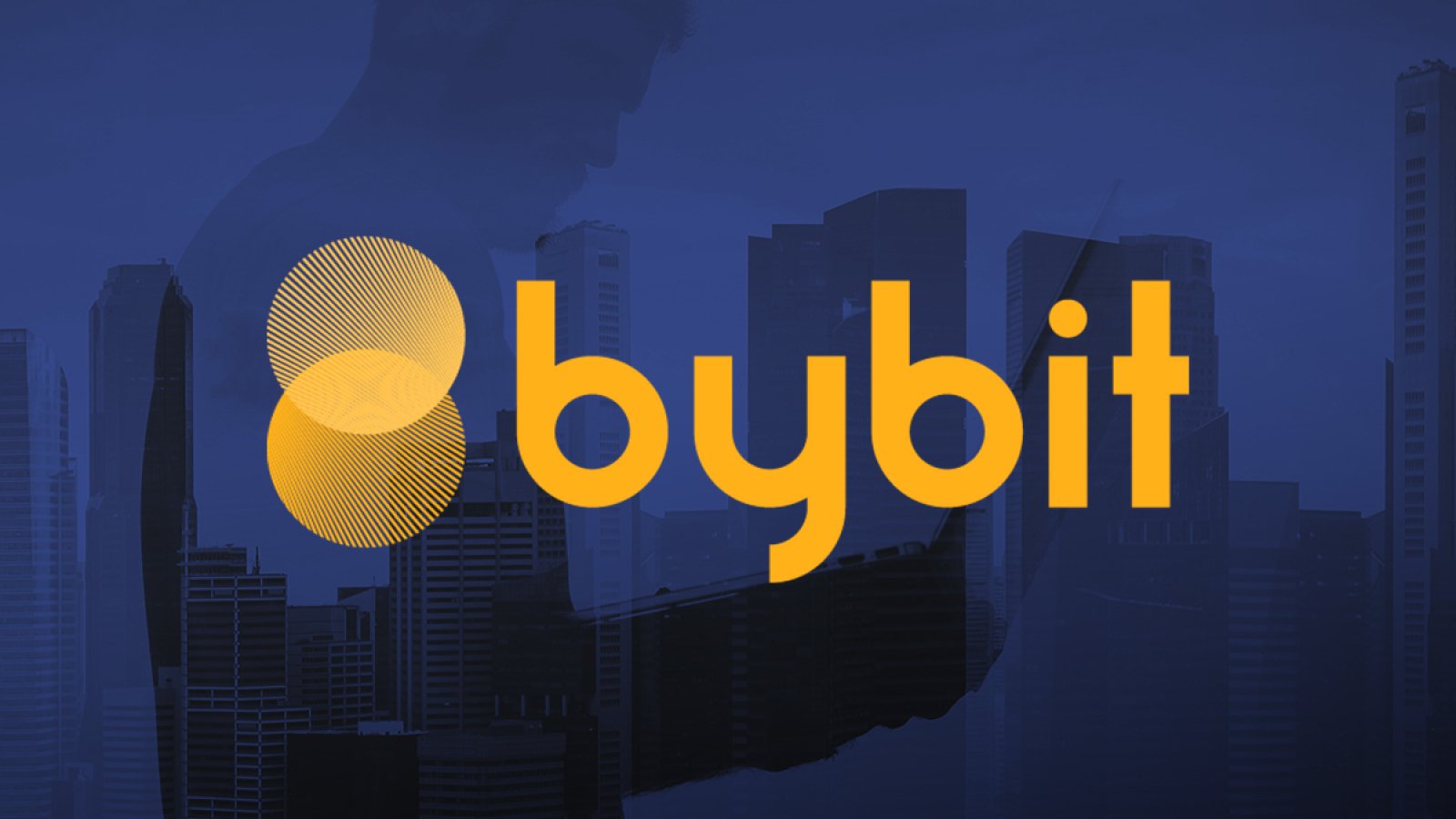 So you want to start trading Cryptocurrency but you just don't know where to start. Introducing ByBit, the best way to buy and sell coins. And you get a massive deposit bonus when you join using this link.
Most trusted – ByBit is trusted by more international users than any other platform.

It's easy – You can set up your account in under 25 seconds and you can trade on any device.

More coins – Because they're not based in the U.S. you get access to the best Alt coins you won't find on places like Coinbase.

BONUS! – You'll get up to $1,610 in free money when you open and account and make your first deposits. And if you share your own link with a friend you'll both get additional bonuses like free money in both of your accounts. So sign up today right here.
IMPORTANT… Remember if you are in the United States you MUST use a VPN to access ByBit. Don't worry it's easy to do. You can try this VPN for free for 30-days. Just set it up and you'll be up and trading in no time.
This Job Is Killing Me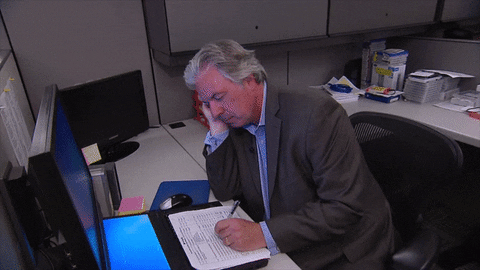 credit: giphy
Is your job literally killing you? A new study says that working long hours kills 745,000 people per year.
This comes from the World Health Organization and the International Labour Organization. The study analyzed workers between 2000 and 2016. In 2016 alone, 398,000 people died from stroke and 347,000 died from heart disease due to working more than 55 hours per week. This was a 42% increase for heart disease and a 19% increase for stroke. It was not clear how the study controlled for other contributing factors such as diet.
The study says that 9% of the global population works more than 55 hours per week. The good news, if you can call it that, is that this schedule will kill you slowly. Most of these reported deaths were among people 60-79 years old who had worked long hours between the ages of 45 and 74 years old.
Buying The Dip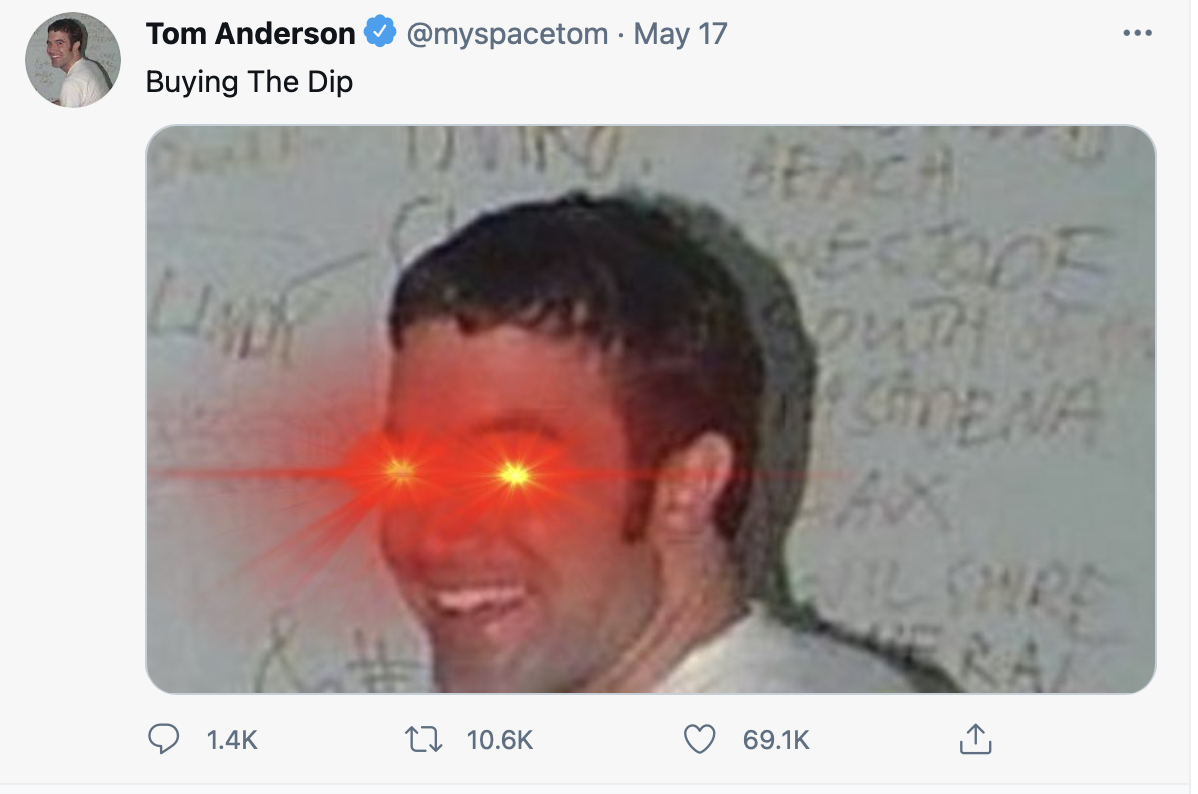 credit: twitter
Bitcoin continues to trend down but some investors say that they are "buying the dip." That means that they are buying when the price is low because they expect this downward trend to make a U-turn and go back up.
MySpace Tom Tweeted that he is doing just that on Monday. An investor group published a rebuttal to Elon Musk's claim that Bitcoin has a high carbon footprint. The investors claim that the currency has "an abundant, clean energy future" because mining can easily be done on renewable resources such as solar and wind.
Meanwhile, Mark Cuban continues to promote Dogecoin. He said he owns 3,250 dogecoins and expects that it could soon be used for payments but, "like all generational technologies, it takes a generation to grow up."
News By The Numbers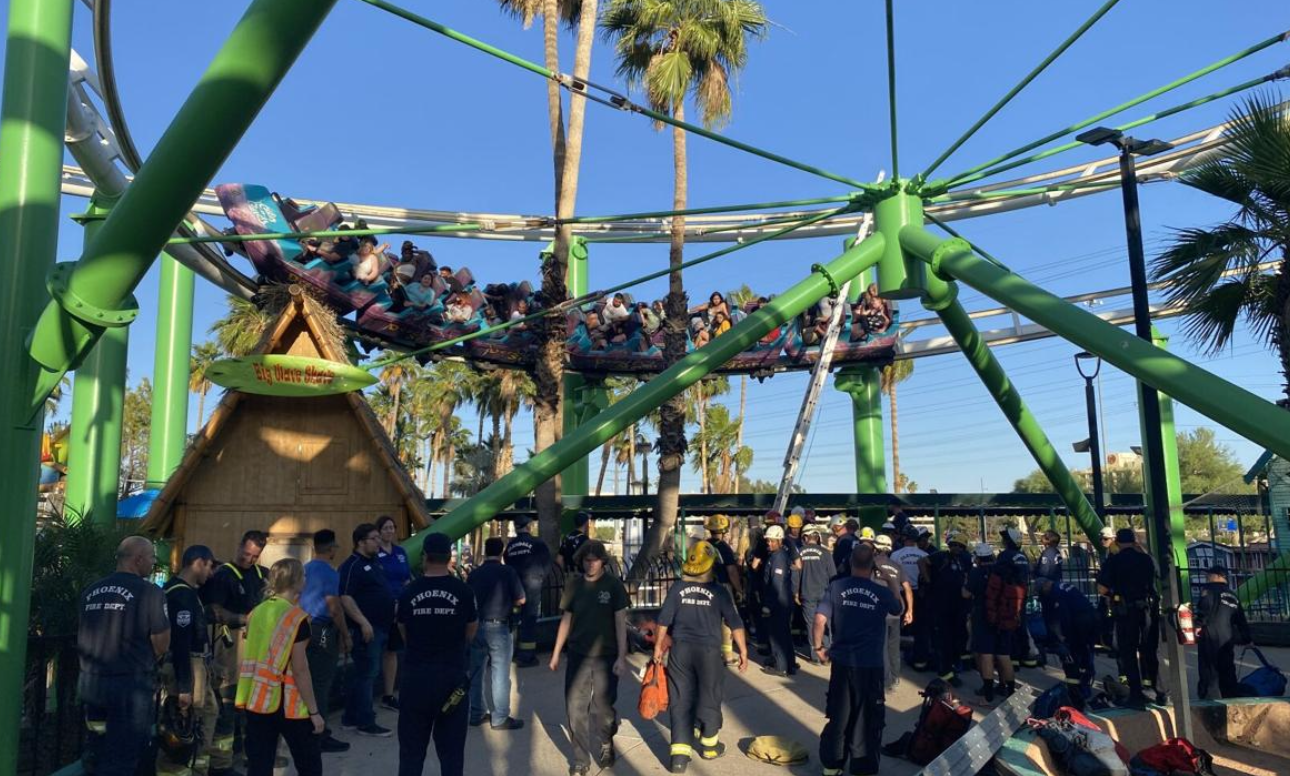 22. That is how many people had to be rescued from a roller coaster on Saturday. Firefighters had to put each person in a harness to get them down.
111. That is the age of the oldest man to have ever lived in Australia. He says that the secret to his long life is eating chicken brains.
800. That is how many people have been killed in Myanmar since the military coup began, according to an activist group.
65 feet. That is how much Mexico City could sink in the next century, according to new models. The city is already sinking as much as 20 inches per year.
$9 billion. That is how much Amazon is reportedly offering to buy MGM.
$25.9%. That is the tax rate that President Biden paid on an income of $607,336 in 2020. According to his new tax proposal, that is not a "fair share" and the President wants to raise taxes on himself.
This is Heavy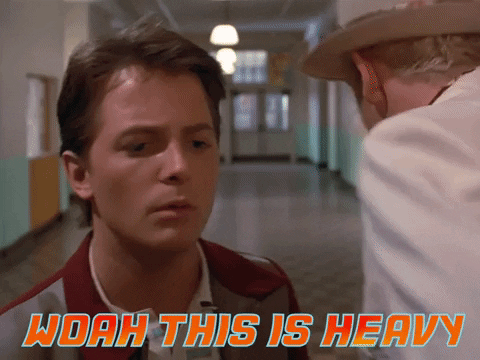 credit: giphy
Airlines in the U.S. may soon have to weigh passengers in order to account for cargo weight on flights.
New FAA rules require that "surveys should be done at airports representing at least 15% of an airline's daily departures in the secure area of the airport (to ensure that connecting passengers are included) and should select passengers at random. This is voluntary and passengers have to be allowed to opt out, with airlines then selecting another passenger at random and not the person who is next in line."
The old way of estimating flight weights is outdated because the average weight of an American human has gone up over the decades.
Oh man, this can go all kinds of wrong. Customers will be furious if they feel like they are singled out to be weighed, especially ones who feel fat-shamed. This will cause litigation. At least the rules specify that this must be done in private instead of like that awful weight guessing game at the fair.
Today's Live Show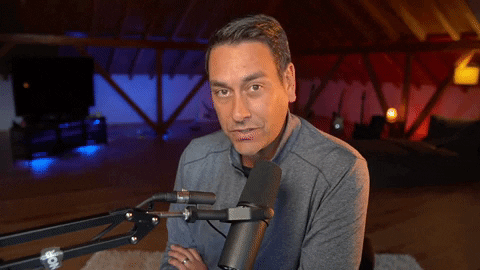 BITCOIN PRICE ALERT: NEWBIES RUN AS WHALES REMAIN CALM
Join us on today's live morning show. We'll be looking at why Bitcoin's price could drop lower before it breaks to all-time highs. The eviction battle heads to the Supreme Court and we're all holding our breath. Click here to RSVP and I'll see you at 9 AM Eastern.
Share The Love
Become a friend of Morning Invest by sharing this newsletter with someone you love.
When you do, we don't just give you a pat on the back and say, "Well done old sport." We give you actual rewards that'll make everyone jealous.