| TOGETHER WITH | |
| --- | --- |
Happy Monday.
In Case You Missed It.
The river in Chicago was dyed green for St. Patrick's Day since the parade was canceled.

Sunday was the bloodiest day yet in Myanmar as a Chinese-owned factory was set fire and police opened fire on unarmed protestors.

Crop tops for men are back in style in time for summer. Your dad bod ready?

Jennifer Lopez and A-Rod are not broken up but "working through some things." That's a relief.

Disney World is ditching the MagicBands in favor of its smartphone app.

Coronavirus Update:
Total confirmed cases as of 2 p.m. ET on Saturday: 29,369,985 — Total deaths: 533,671 — Total tests: 370,395,115
Today's Live Show
GOVERNMENT GIVING YOU $2,000 TO STAY HOME?
Get ready for the next Democrat stimulus bill. It's being fast-tracked by Nancy Pelosi. We'll look at what's in store for this next round. Will it include recurring stimulus checks? Click here to RSVP and I'll see you at 9 AM Eastern.
CONFORMING LOAN

Program

Rate

Change

APR

Change

30 year

3.04%

0.09%

3.10%

0.08%

15 year
2.24

%

0.04%

2.32%

0.06%
Lead: Stimulus Starts To Hit Bank Accounts
credit: ap
Stimulus checks started hitting bank accounts this weekend and many Americans used them for the things that they need the most: food, shelter, utility bills. But…
Some people will invest them and the stock market is braced for a big Monday. Some will buy retail products, some will be retail stocks. A Deutsche Bank survey found that 50% of individuals between the age of 25 and 34 who have online brokerage accounts will use their stimulus to invest.
Pitching a Tent
credit: steelcase
A former REI product designer has come up with a way for you to work safely in an office environment. It is called a "work tent."
This comes from an office furniture maker called Steelcase. It is a modern take on the classic cubicle with a concept that is "rooted in the human desire to seek shelter."

It appeals to the kid in us all that still wants to hide out in a basement fort.
The work tent is not the only Covid-friendly office furniture from Steelcase. They also make the Boundary Tent, a sort of desk screen, and the Table Tent, a half desk cover to wall people off from one another.
Sponsor: Outlet Finance
Outlet is raising their interest rate to 9%! Yes 9%. Wow! Outlet is a savings account alternative backed by cryptocurrency and it's the only savings account I use.

With the government printing money like it's going out of style and the U.S. dollar dropping every day, what if you could get a 9% interest return on the money in your savings account? You'd probably just laugh and say that's not possible. Enter our friends over at Outlet. They have an amazing savings account alternative with a 9% interest rate right now! Outlet is unique because your savings are backed by cryptocurrency which trades at a much higher rate than anything you'd get in a local bank.
And the best part is you'll get free money in your account if you sign up for free right here with our special link. You can open an account with any amount of money you want. I started mine for only $100.

To take advantage of this amazing interest rate and get free money deposited in your account, sign up here for Outlet.
The 4-Day Work Week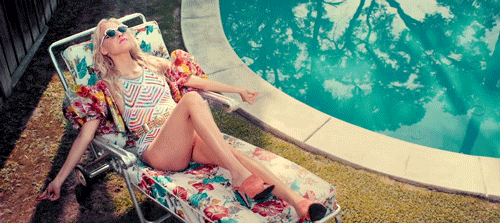 credit: giphy
Spain could be the first country in the world to have a four-day workweek. The government is launching a pilot to test this program.

This would mean 32 hours of weekly work instead of 40, but employees would be compensated the same. The government will help companies trial this program for three years as long as companies do not cut jobs or pay.

"Spain is one of the countries where workers put in more hours than the European average. But we're not among the most productive countries," said one official. "I maintain that working more hours does not mean working better."
Spain is the country that gave us the 8-hour workday to begin with. It was the successful outcome of a workers' strike in Barcelona in 1919. Could this country lead the way for yet another industrial revolution? One company, Software Delsol, tried it last year and saw a reduction in absenteeism, and an increase in productivity and happiness.
News By The Numbers
credit: giphy
28. That is how many Grammys Beyoncé now has after her wins last night. She is now the most winning female artist of all time and her 9-year-old daughter Ivy Blue is now the second youngest person to ever win a Grammy for the music video she did with her mother.

52. That is how many paramedics have been bitten in the face by teenagers in New York City because this is a new trend.

100,000. That is how many people in Israel got their first Covid shot but never came back for the second.

1.35 million. That is how many people traveled on Friday, the highest daily number since March of 2020, indicating some recovery, although this is only half of what would be expected under normal circumstances this time of year.
Vacuuming The Ocean Floor
credit: David Valentine / ROV Jason
Researchers are using what they call "underwater roombas" to clean out waste barrels around Catalina Island off the coast of Los Angeles. That area of ocean was used as a dumping ground for thousands of barrels of chemical waste.

Last week 31 scientists and crew members set out to map the underwater wasteland to plan retrieval. The expedition is equipped with two high-tech robots that will sweep the area and create a high-resolution map so that a retrieval plan can be made and implemented.

Who thought dumping barrels of chemical waste in the ocean was a good idea!? It's amazing that someone ever actually had that idea and people went along with it! For decades! As many as half a million barrels are still there, polluting the ocean and making humans and sealife sick.
In The Circular File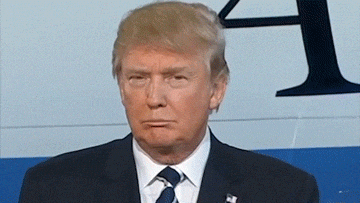 credit: giphy
If you want to delete a file, don't just move it to your Trash folder. That is where audio of former President Trump's call to a Georgia official was found, according to CNN.
The call in question is under investigation as officials are looking into whether or not the former President inappropriately used his power to influence election results.

State officials originally said that they did not think there was an audio file of the call but someone thought to look in the Recycle Bin of a computer and it was found.
Now, how did that get in there?
Share The Love
Become a friend of Morning Invest by sharing this newsletter with someone you love.
When you do, we don't just give you a pat on the back and say, "Well done old sport." We give you actual rewards that'll make everyone jealous.