| TOGETHER WITH | |
| --- | --- |

Happy Tuesday. Today is the Summer Solstice and the official start to summer in the Northern hemisphere and the Winter Solstice and the official start to winter in the southern hemisphere. Make it a good one!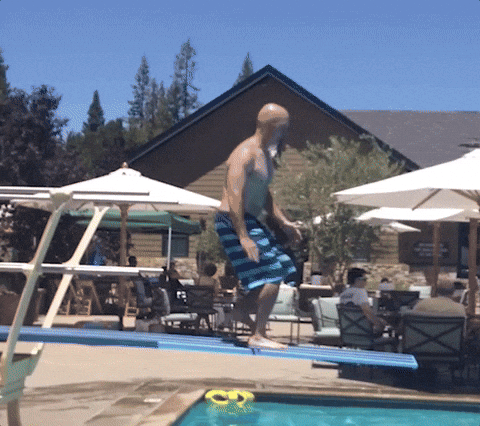 credit: giphy
In Case You Missed It.
🇫🇷 An election in France lost President Macron his party's majority.
💫 A spiral light formation awed stargazers this weekend in New Zealand.
✈️ More than 30 flights were canceled on Mondayat Heathrow Airport due to technical issues around baggage checks.
🚙 The Scooby Doo van is available on Airbnb where you will sleep somewhere along the Southern California coast.
⛽️ Protests are raging in Nepal over inflation and gas prices.
📈 Inflation is bad in Australia and South Korea too.
🪖 Britain's top army general says that troops are preparing for World War III.
Coronavirus Update: 😷


| | | | |
| --- | --- | --- | --- |
| | Bitcoin | $21,155.00 | |
| | | | |
| --- | --- | --- | --- |
| | Ethereum | $1,153.70 | |
| | | | |
| --- | --- | --- | --- |
| | Cardano | $1,153.70 | |
| | | | |
| --- | --- | --- | --- |
| | Dow | 29,888.78 | |
| | | | |
| --- | --- | --- | --- |
| | S&P | 3,674.84 | |
| | | | |
| --- | --- | --- | --- |
| | Nasdaq | 10,798.35 | |
*Stock data as of market close, cryptocurrency data as of 5:00am ET.


The Lead: War in Ethiopa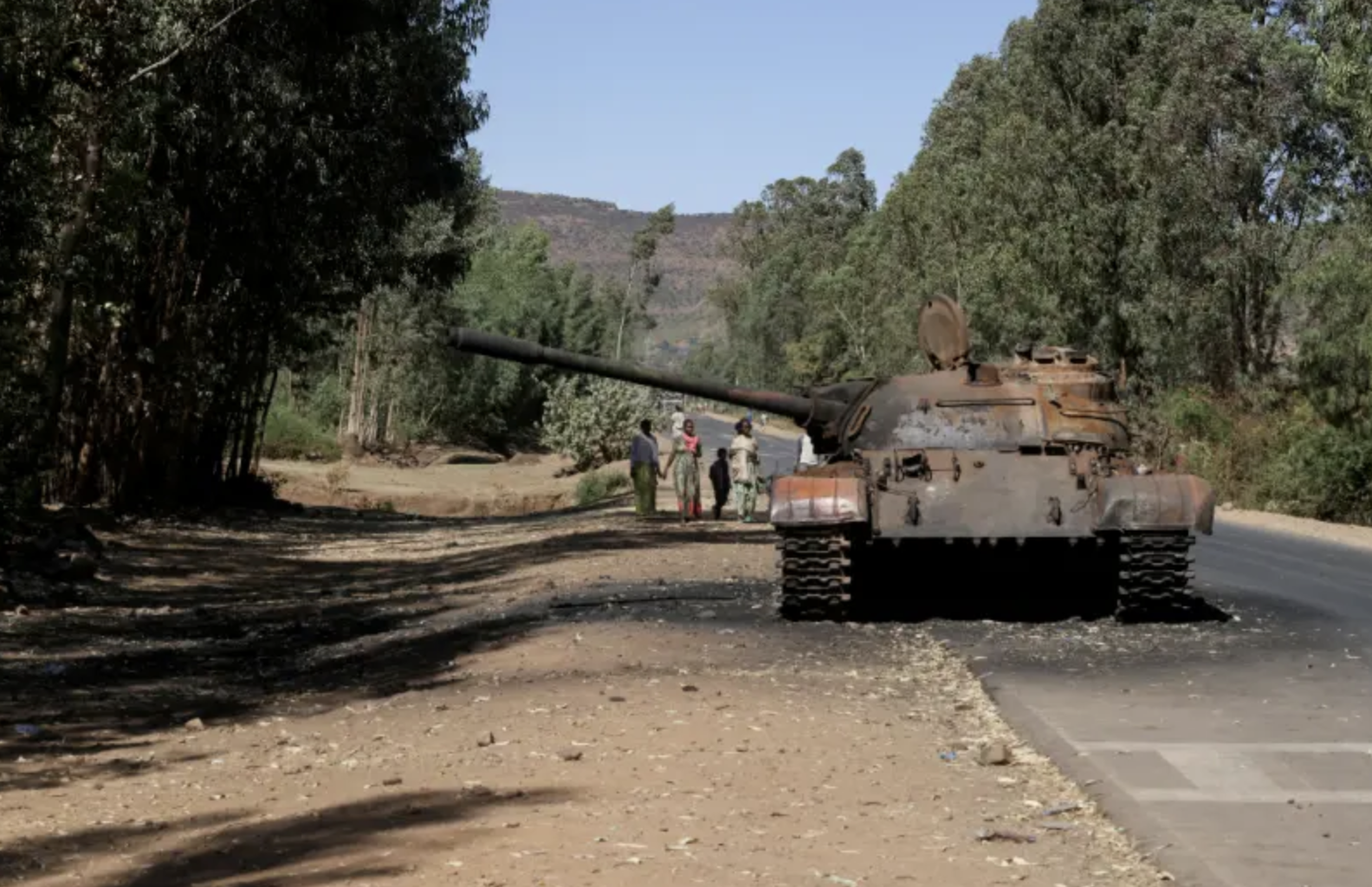 credit: reuters
The war in Ethiopia hit a bloody record this weekend with an attack leaving more than 200 people dead, according to witnesses.
The attack was against people who are ethnic Amhara but the attack occurred in the Oromia region.
Witnesses blame the Oromo Liberation Army but they deny it. They say that the attack was committed by the "regime's military and local militia as they retreated from their camp."
Tthis war broke out last November and has left thousands dead and hundreds of thousands displaced and starving.
Ethiopia's Prime Minister Abiy Ahmed is Oromo. You may recall that he received the Nobel Peace Prize in 2019 but he is not known as a peacemaker now since he is said to have launched the attack on the Tigray region.
Tigray was the dominant power before Ahmed came to power in 2018. Ethiopia has ten different regions, each controlled by its own ethnic group. The election of Ahmed was supposed to have stabilized the region but obviously not.
Last year Tigray held its own election and the federal government called that illegal. Tigray said that amounted to a "declaration of war." That war became a reality in November. Ahmad's government says that Tigray forces launched an attack on a military base and began responding.
And now the war is seven months old. While Tigray is the main target of this war, the Amhara people are the second biggest powerful group in Ethiopia so they are also being targeted.


Transgender Swimming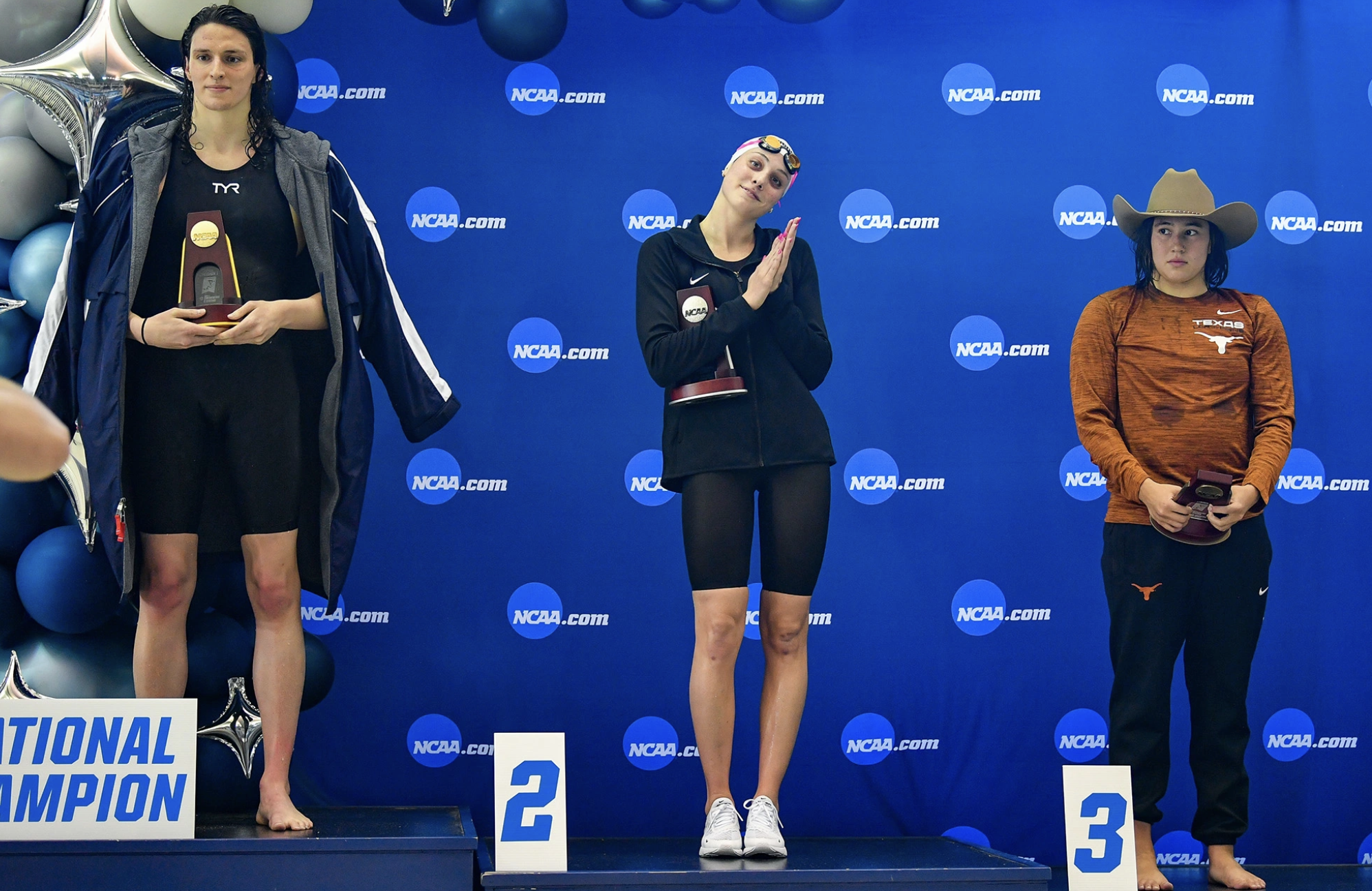 credit: ncaa
The International Swimming Federation voted over the weekend to ban transgender athletes from swimming in competitions with women if they have undergone male puberty. They will open a new category called "open" category for these athletes.
The rules about puberty state that a swimmer must not have undergone "any part of male puberty beyond Tanner Stage 2 (of puberty) or before age 12."
Trans rights groups spoke out against this ruling pointing out that trans women produce about the same amount of testosterone after going through hormone therapy. But hormones are not the only issue. It is also about the fact that the post-pubescent male body has a larger cardiovascular system, 40% more upper body muscle mass, more fast-twitch fiber and more oxygenated blood.
Will this make swimming more fair for biological female athletes to compete? Yes I believe it will. Will the "open" category be fair? Most likely not. That seems like a nightmare to define. But one more question: Why aren't trans men also addressed in this ruling? Surely this can't be a rule that is just about winning, right?


Grab 11 Free stocks today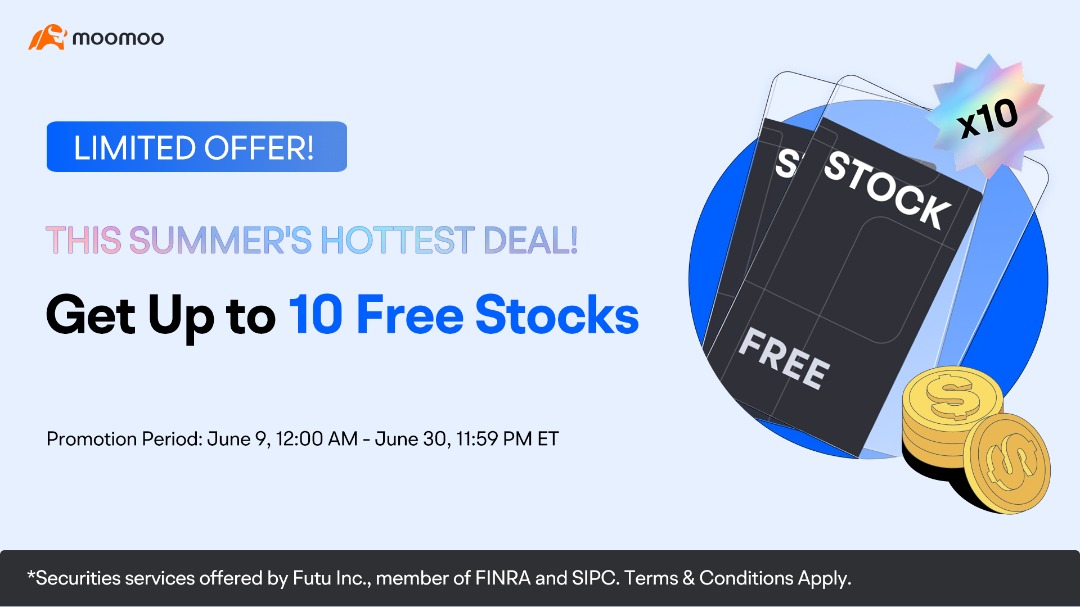 When exchanges compete with one another you win. So why wouldn't you grab these free stocks even if you never do anything else with the account? Great question!
MooMoo is giving away thousands of dollars in free stocks and a free LCID stock right now when you complete your sign-up process and make a $100 deposit.
MooMoo is a beautifully designed exchange platform that makes trading simple and intuitive. MooMoo has a ton of extra bells and whistles you can't find on other exchanges like FREE level 2 quotes. Other exchanges charge a monthly fee for that. And right now when you open a free account you can claim 10 FREE stocks plus another FREE Lucid stock with this link. So yes 11 free stocks.


Deep In The Heart of Texas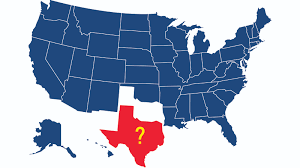 credit: google
The Texas Republican Party has an official new platform declaring that the 2020 Presidential election was illegitimate and calling for a referendum to secede from the United States. Oh boy. Here we go.
The party is calling for a vote on succeeding in 2023. They are asking the state Legislature to pass a bill "requiring a referendum in the 2023 general election for the people of Texas to determine whether or not the State of Texas should reassert its status as an independent nation."
This is being made fun of online but let's take it seriously just for a minute. The Declaration of Independence states that when a government no longer serves the people, it is "their right, it is their duty, to throw off such Government, and to provide new Guards for their future security." This is an American ethos and Texas is evoking it. A Supreme Court ruling in 1869 prevented states from seceding but that was a very different Supreme Court. In an era when Texas is fighting for every bit of legislation from abortion rights to online rights, is this so far out there? I think we are remiss if we don't take these efforts seriously, no matter how out there they seem.
This new GOP platform goes on. It describes homosexuality as "an abnormal lifestyle choice," opposes "all efforts to validate transgender identity," calls from a total ban on abortion and asks for a full repeal of the Voting Rights Act of 1965. It seems to include pretty much everything Republicans have ever said that they want on Fox News. It's a biggie but you know the saying: Everything is bigger in Texas.


What's In Your Water?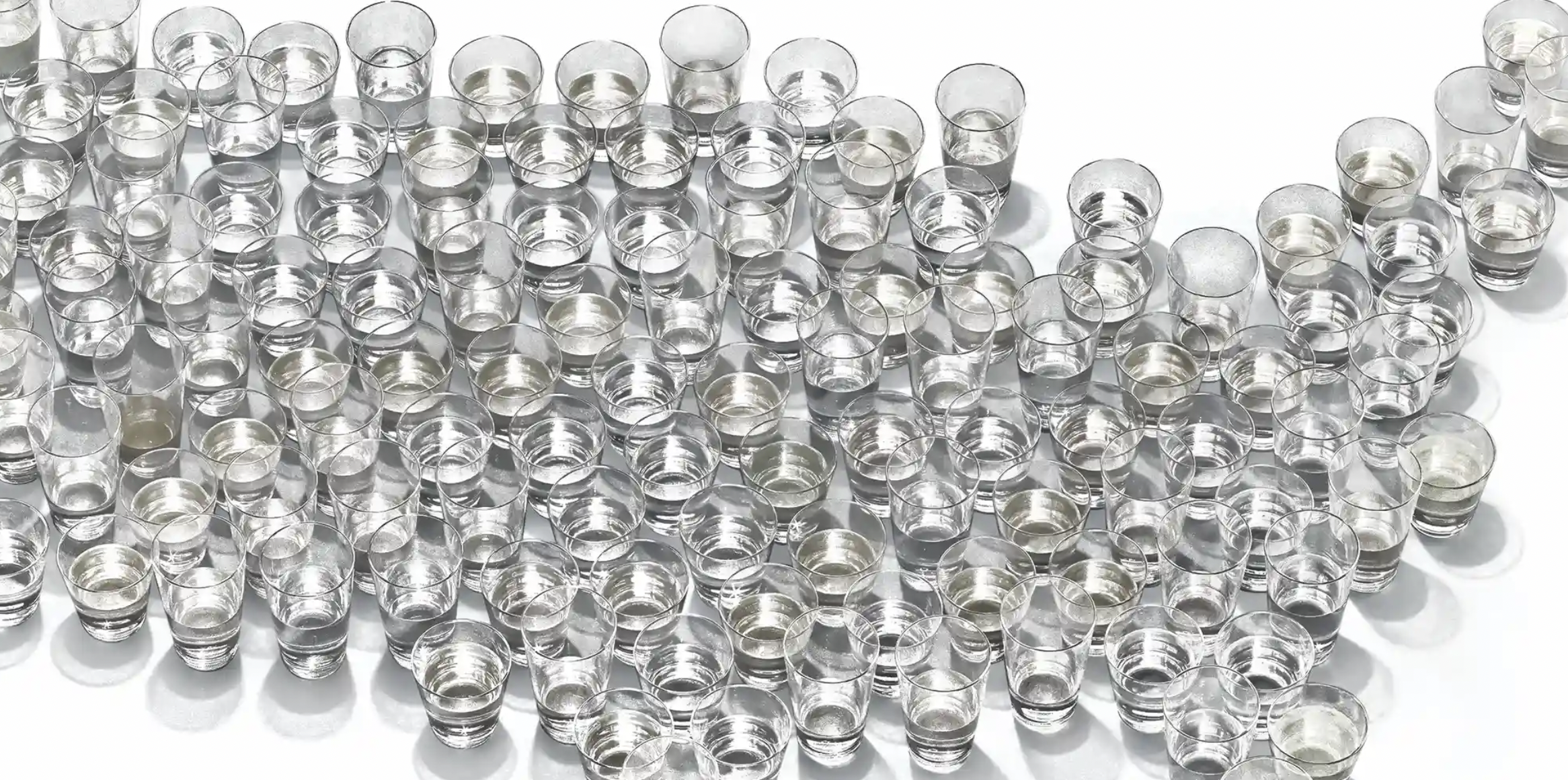 credit: guardian
Did you know that the human body only absorbs 10% of medicines that are ingested? Where does the other 90% go? Into our waterways by way of your urine.
A new study shows that common human drugs are present in rivers on every continent. The study sampled 258 rivers in 104 countries looking for 61 different chemicals. They found what they were looking for.
The most drug-polluted rivers were in Africa and Asia. They also found antihistamines, antidepressants and antibiotics on all continents except Antarctica. Higher concentrations of pharmaceuticals were found in lower-middle-income countries, indicating that poorer places that can now access medicines lack the wastewater infrastructure to handle it.
Given the growth of the opioid crisis, this should concern us all not only for our own health but the health of wildlife that is unwittingly ingesting our meds.


News By The Numbers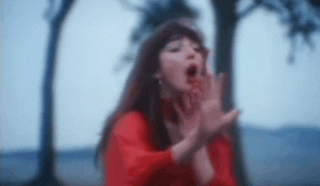 37 years. That is how long ago the song "Running Up That Hill" by Kate Bush was released and that is how long it took it to reach #1, thanks for a montage in Netflix's "Stranger Things."
100. That is how many heat records could be broken this week as a heat dome moves its way across the U.S.
90.5 million Euros. That is how much Pfizer will pay to buy French vaccine maker Valneva.
7.6%. That is how much Bitcoin rebounded from a tumble over the weekend.
$51.7 million. That is how much Disney's "Lightyear" brought in at the box office last weekend. It was expected to make $70 million.




Share The Love
Become a friend of Morning Invest by sharing this newsletter with someone you love.
When you do, we don't just give you a pat on the back and say, "Well done old sport." We give you actual rewards that'll make everyone jealous.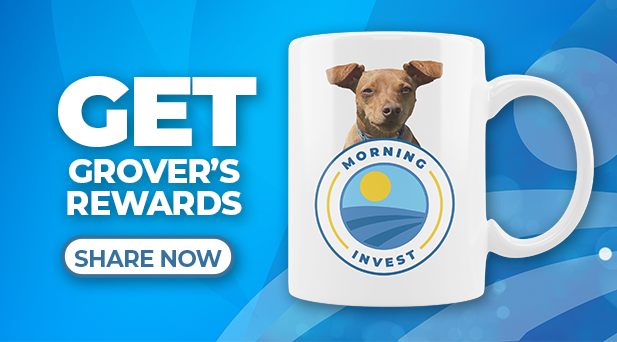 Or copy & paste your referral link to others: