| TOGETHER WITH | |
| --- | --- |

Happy Monday. Portland, OR is apparently the top city for walking your dog in the U.S. My aquaphobic pup begs to differ.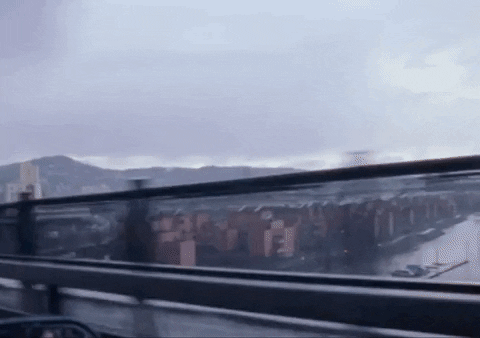 rainy Portland credit: giphy
In Case You Missed It. 
🔋 Russian troops captured the biggest nuclear power plant in Europe in Enerdohar, Ukraine.
✈️ NATO gave the "green light" for its members to send fighter jets to Ukraine, according to U.S. Secretary of State Antony Blinken.
🍗 Sainsbury's, the UK grocery store, became the first in the country to change the name of its "chicken kiev" to "chicken Kyiv" in support of Ukraine. Social media asked for this.
🇲🇩 Moldova has joined its neighbor Ukraine in applying for EU membership.
🇵🇰 At least 61 people in Pakistan died in an explosion at a Shia mosque during prayers Friday. ISIS has claimed responsibility.
🇺🇦 Ukrainian President Volodymyr Zelenskyy survived three assassination attempts last week.
📺 Join us for our live Morning Invest show today at 9AM Eastern. We'll be watching the newest information out of Ukraine and the U.S. oil sanctions against Russia. Click here to RSVP.
Coronavirus Update: 😷 
A U.K. study found that rheumatoid arthritis drug baricitinib reduces the risk of Covid death among hospitalized patients by 13%. It does even better when combined with other tools already in the Covid battle kit.
Preliminary research on large animals infected with Covid shows that the virus spreads to pretty much the entire male genital area and can lead to erectile dysfunction, reduced sperm count, and infertility. Oh, nuts!
Pfizer and Moderna are projecting $51 billion in combined vaccine sales this year.


| | | | |
| --- | --- | --- | --- |
| | Bitcoin | $38,239.51 | |
| | | | |
| --- | --- | --- | --- |
| | Ethereum | $2,534.00 | |
| | | | |
| --- | --- | --- | --- |
| | Cardano | $0.8133 | |
| | | | |
| --- | --- | --- | --- |
| | Dow | 33,614.80 | |
| | | | |
| --- | --- | --- | --- |
| | S&P | 4,328.87 | |
| | | | |
| --- | --- | --- | --- |
| | Nasdaq | 13,313.44 | |
*Stock data as of market close, cryptocurrency data as of 5:00am ET. .
Markets: Oil prices hit their highest level since 2008 overnight after the EU and US said they were considering a ban on Russian oil supplies.


The Lead: Russian Media Censorship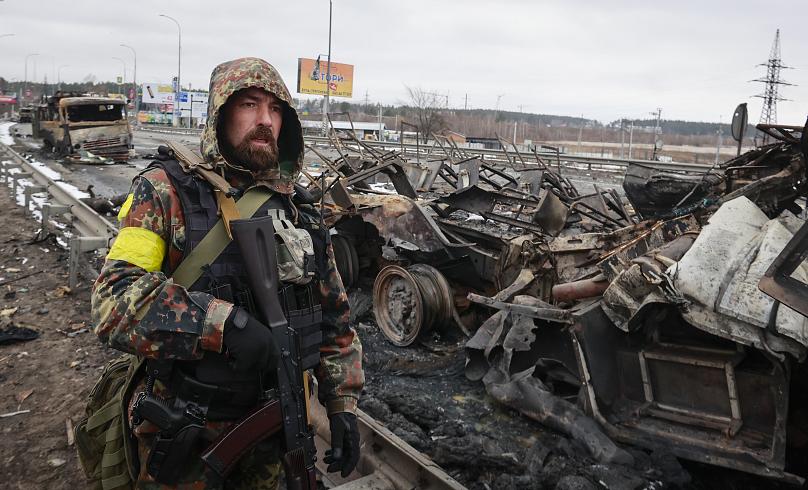 credit: serhil nuzhnenko
Censorship is unconstitutional in Russia, where there are many popular independent media outlets that are not state-run. This likely won't be the case for much longer.
It wasn't fully the case before the war in Ukraine. (No Russian reporter can call it a war, but it is.) The country's media regulator/censor, Roskomnadzor, has always been there, exercising broad power to keep reporters in line.
Now Russia's invasion of Ukraine, which Russian media must call a "special operation," is pushing censorship into the spotlight. "Invasion" is also a censored word (sorry, not sorry), along with "attack" and "act of war."
Many popular independent media outlets have shuttered already, some due to being outlawed by Roskomnadzor. The censorship is continuing in parliament, with a new law punishing anyone who intentionally spreads "fake" information about the military with up to 15 years in prison.
"Those who are in Russia right now are at great risk, and the risks range from simply being hunted down and frightened or hit or sprayed with paint or excrement, to actual imprisonment under several articles of the law at once," said Aleksandr Plushev, Russian journalist and editor of Ekho Moskvy, one of the oldest independent radio stations in Russia (now permanently closed).


Jan. 6 Committee Finders Keepers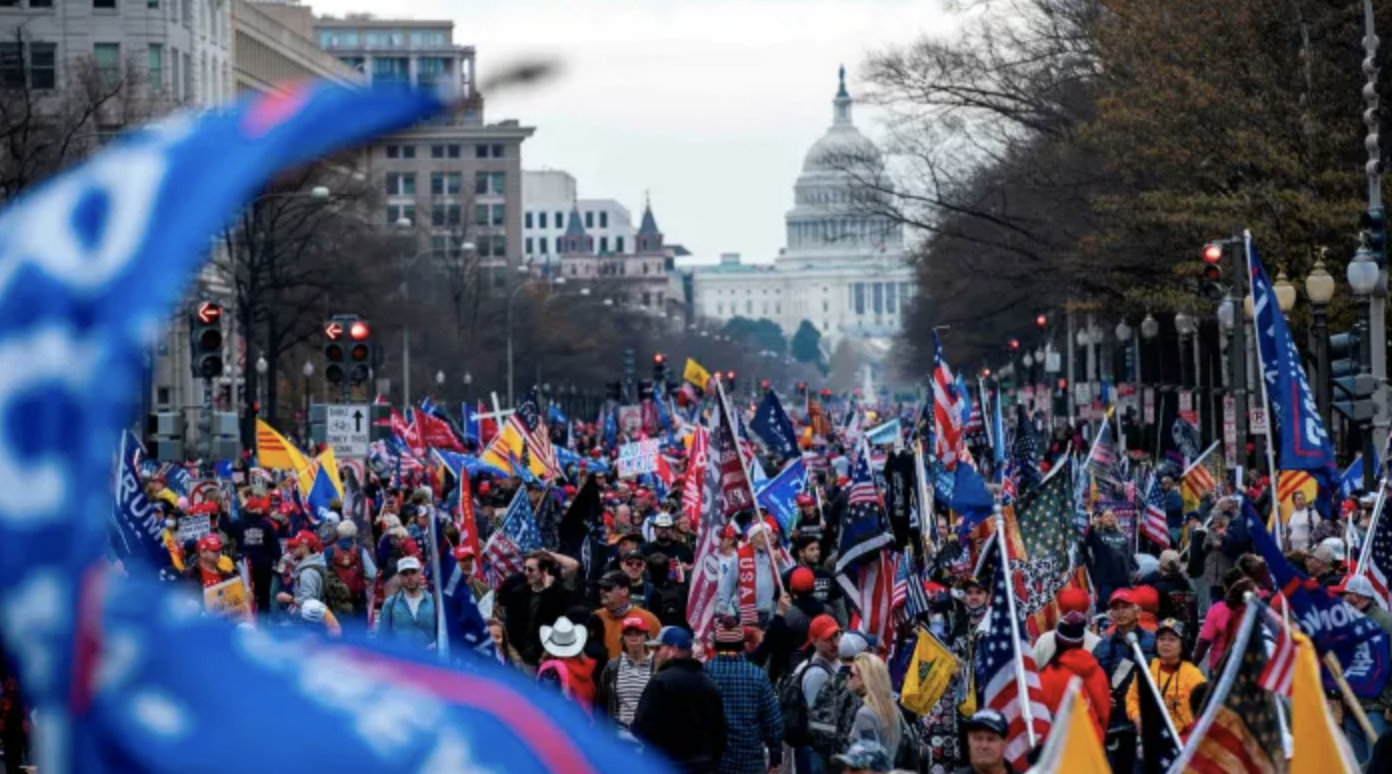 credit: getty
Though U.S. Republicans think it's a Trump hunt, the House select committee investigating the January 6 insurrection at the Capitol keeps on trucking. And it looks like they're finding things. Things that might make a Trump 2024 run hard.
The committee hasn't said much about their findings, and they haven't yet released a final report. But a recent court filing from the Jan. 6 panel in a trial over access to Trump lawyer John Eastman seems like it could be a preview.
The January 6 panel writes: "The evidence supports an inference that President Trump, [Eastman], and several others entered into an agreement to defraud the United States by interfering with the election certification process, disseminating false information about election fraud, and pressuring state officials to alter state election results and federal officials to assist in that effort."
There have been signs the investigation could lead to a referral to the DOJ for them to pursue charges against Trump, and this seems like a neon-blinker of a sign to add to the mix.


Sponsor: Cuts Clothing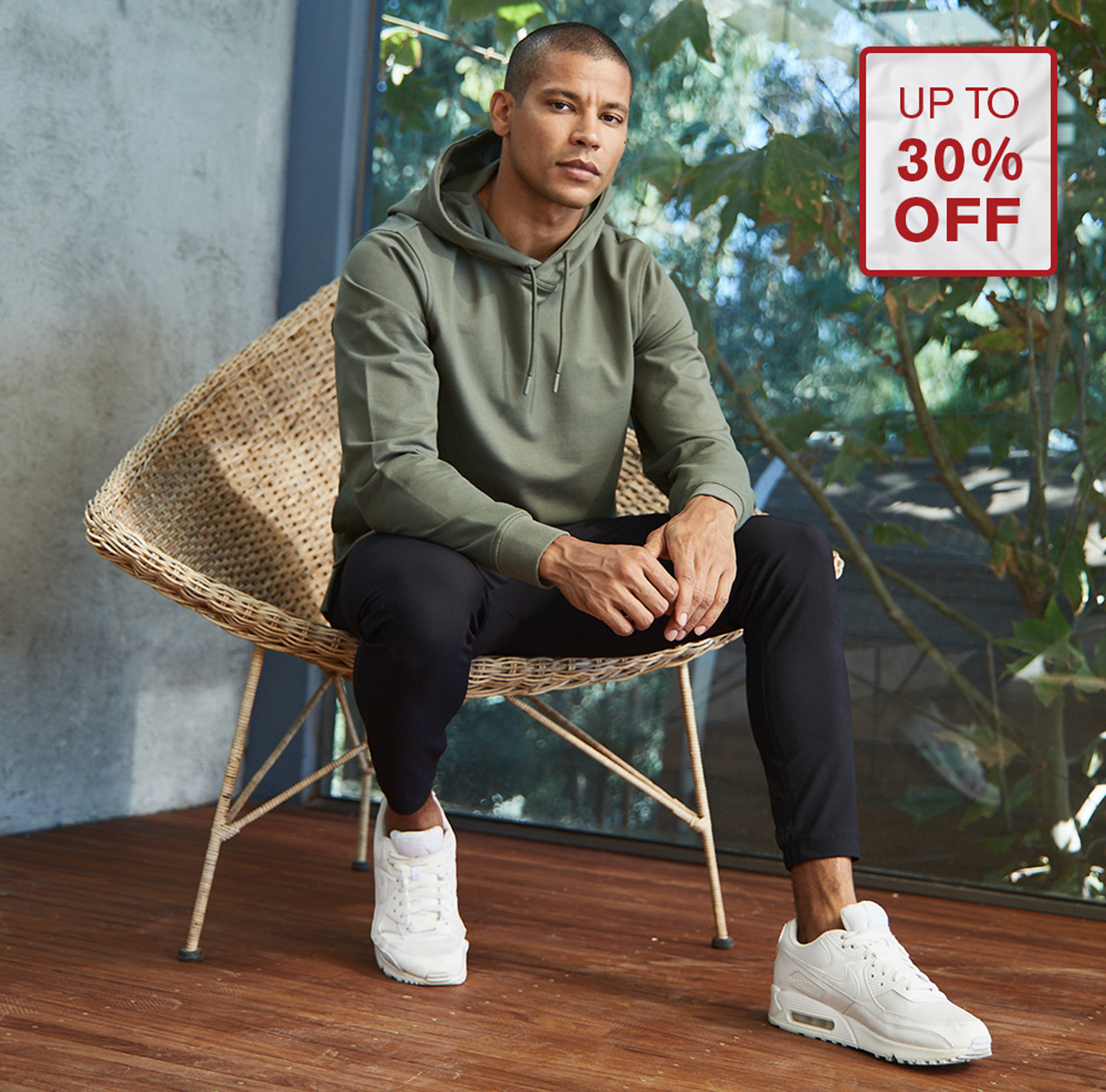 There's already a lot on our minds. The last thing we want to be spending too much energy on is what to wear.
CUTS Clothing has perfected the art and science of men's shirts, so you can throw one on and look great without ever thinking twice about it.
Every CUTS shirt is designed for a modern, tailored fit and they're insanely comfortable. Plus CUTS has all the essentials for looking sharp, like tees, hoodies, polos, and more. So you can stop bouncing between brands to shop for different shirts.
CUTS has totally revolutionized the traditional, outdated t-shirt category.
Join hundreds of thousands of guys who have made the simple decision to elevate their wardrobe with CUTS. Get 15% off your first order by going to cutsclothing.com/invest


Censorship in America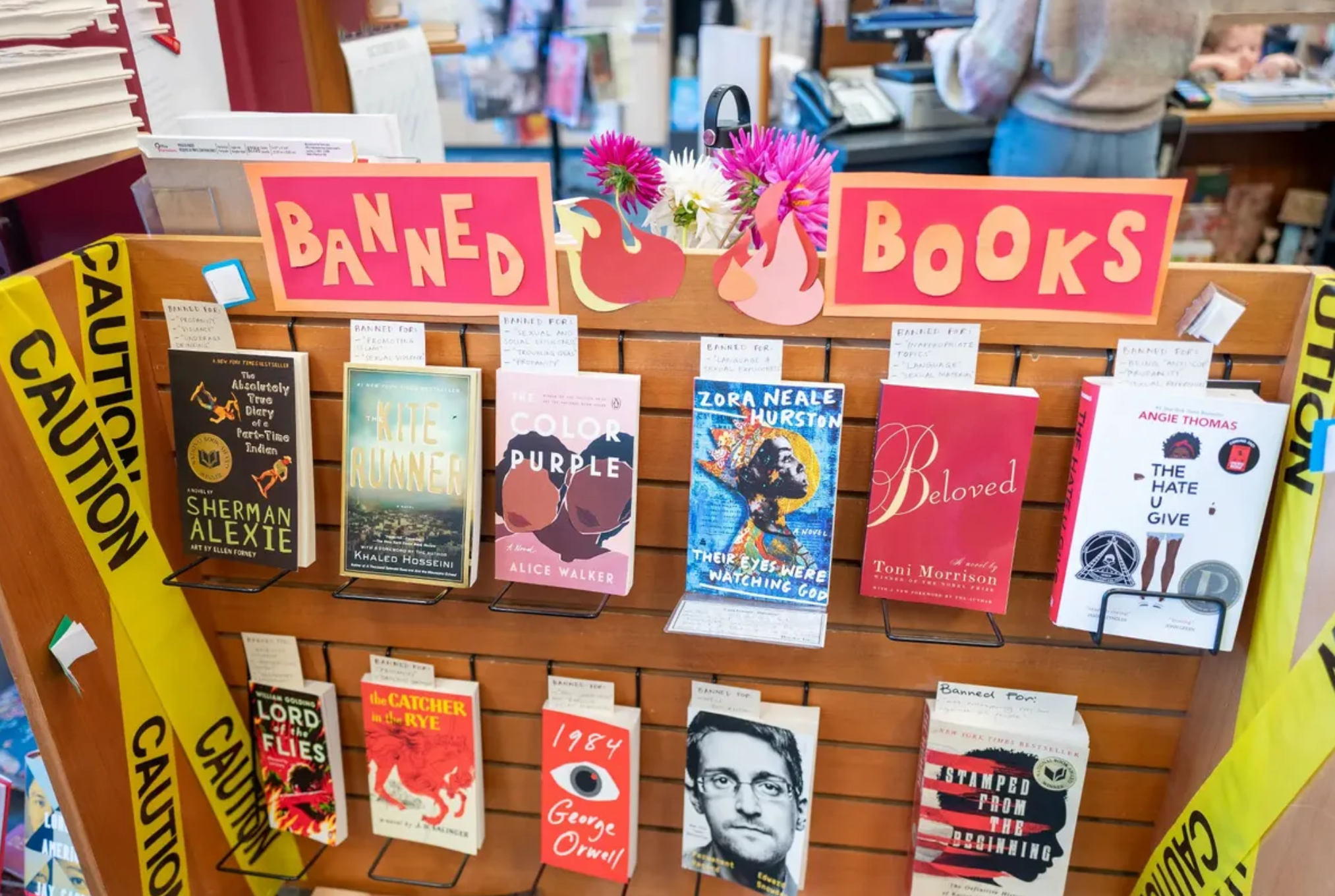 credit: getty
A new CBS News poll shows that the U.S. is not as close to book-burning parties as it seems. Well, at least not in schools.
In answer to the question "Should books ever be banned for criticizing U.S. history?" 83% of respondents said NO. In addition, 85% said books shouldn't be banned for opposing political ideas, and 87% said no books should be banned for depicting slavery or race.
Beyond book-banning, the majority of respondents think racism is a major problem in the U.S. both today (58%) and in the past (71%). The poll also asked about critical race theory (which is not a thing that is actually taught in primary schools). Not surprisingly, 50% of conservatives said they had heard a lot about it, and 86% of Republicans are not fans, while 39% of liberals had heard a lot about it and 81% of Dems have favorable views.
So let's talk about race! My kid came home the other day with a whole info sheet about being safe around guns. That kind of thing and active shooter drills are unfortunately necessary in this world, but so is the ability to learn in school. If talking about race or kids' own identities (I'm looking at you, Don't Say Gay bills) isn't allowed, how public are public schools anymore, really?


Sleep and Exercise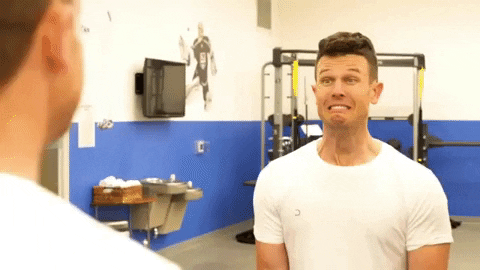 credit: giphy
Doctors and nosy neighbors have long recommended exercise to help people who can't sleep, usually pointing to jogging or similar aerobic activity. But a new study finds that strength training is better for catching z's.
In the study, 386 sleepless people were divided into four groups: no exercise, aerobic exercise, resistance exercise, and a mix. The resistance strength trainers slept an average of 40 extra minutes every night. That's compared to 23 additional minutes for the aerobic runners. The resistance people went to sleep earlier than the others, too. Three minutes earlier, but still.
When a muscle gets worked, it tears. That's the point of lifting weights, to create a bunch of tiny microtears. The body then sends nutrition and blood to heal the area and that's how you get the big guns. Researchers think that the healing process requires sleep.
Looks like it's time to start counting reps instead of counting sheep.


News By The Numbers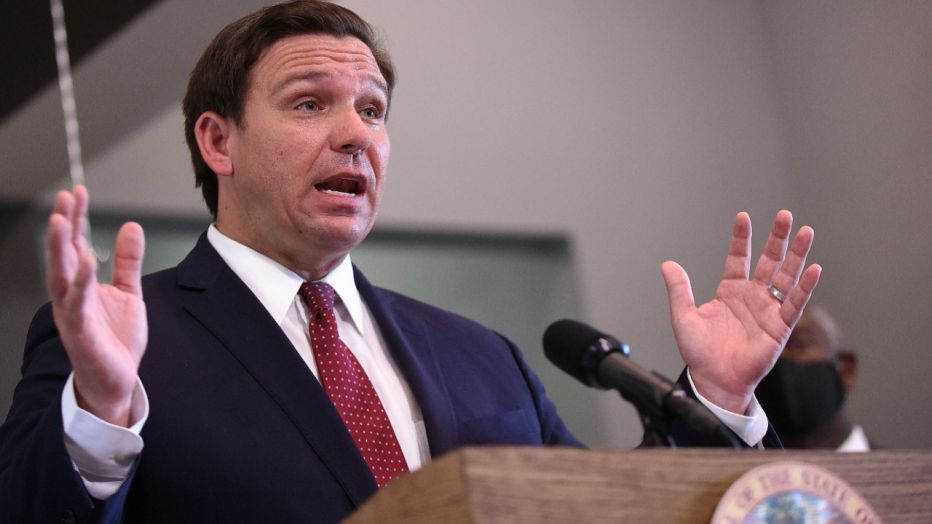 15. That is the number of weeks pregnant people in Florida have to get a legal abortion, regardless of whether it is the result of rape or incest and regardless of whether they even know they were pregnant (many don't). Governor DeSantis is expected to sign the bill any day now.
678,000. That is the number of jobs the U.S. economy added in February, beating expectations.
14%. That is how much less likely people who drink wine with a meal are to develop type 2 diabetes than those who drink wine without food, according to a new study.
$20 million+. That is how much money prolific fantasy author Brandon Sanderson has raised on Kickstarter SO FAR to self-publish four pandemic novels, setting a Kickstarter record. His goal was a million, which he reached in 35 minutes.


What's Trending?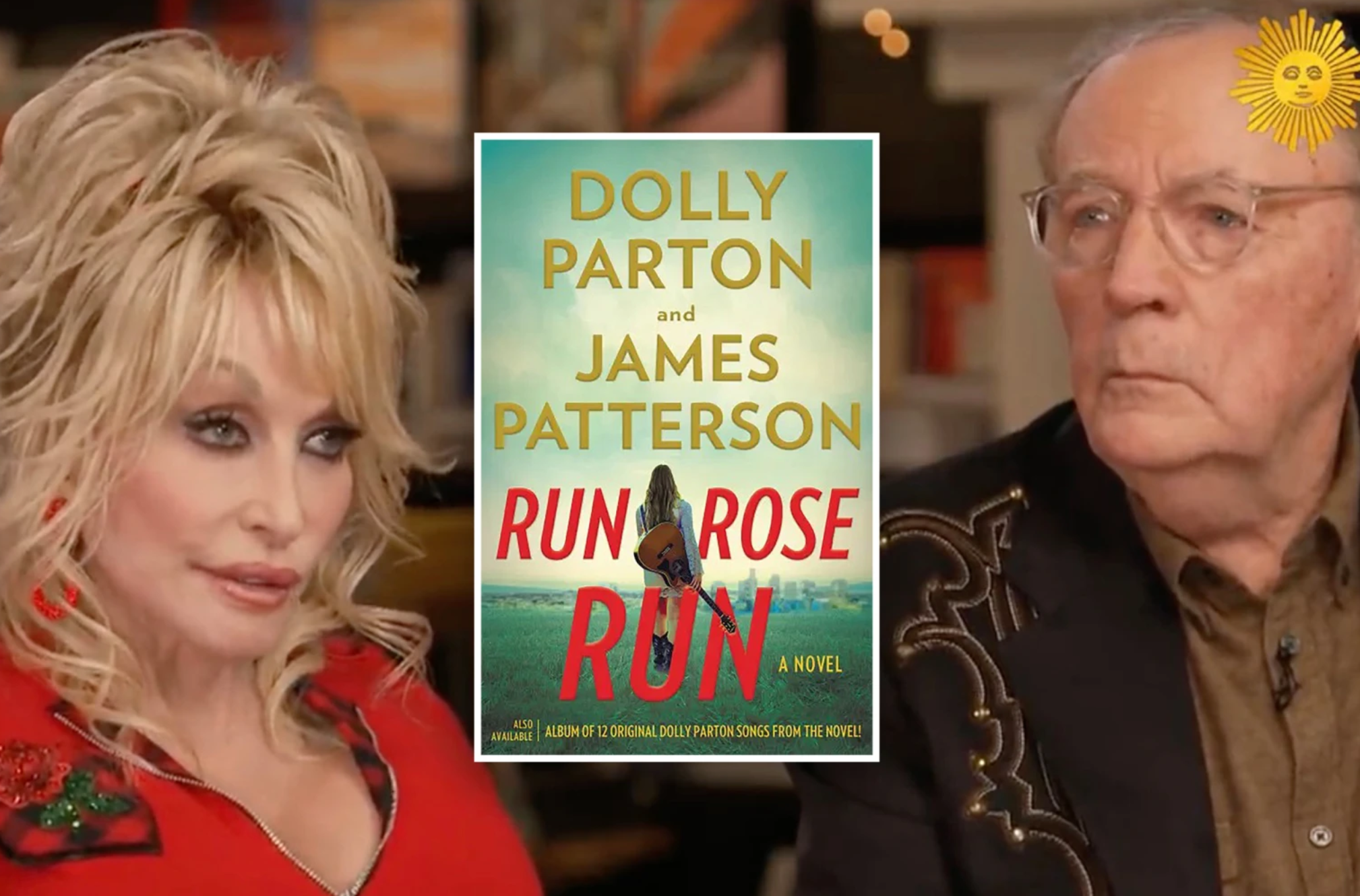 credit: cbs
Dolly Parton is trending. The singer/actress/businesswoman/warm hug/creamy nougat center has a new book coming out co-written with James Patterson. There is nothing that woman can't do.
"Court of Owls" is trending because people very much want to see that Batman villain in The Batman 2.
#FakeTheBatmanFacts is trending because people are in love with this movie. Also, Batman was actually Catman after a bad haircut one time. Batman loves Skittles. Batman is scared of heights. I can do this all day. The Batman raked in over $150 million at the box office on its opening weekend.
Johnny Brown is trending because the "Good Times" actor died at age 84.
Marco Rubio and #MarcoRubles are trending because Rubio and another U.S. Republican senator, Steve Daines, tweeted photos from a video call with President Zelenskyy after Ukraine asked them not to do just that.


Share The Love
Become a friend of Morning Invest by sharing this newsletter with someone you love.
When you do, we don't just give you a pat on the back and say, "Well done old sport." We give you actual rewards that'll make everyone jealous.