| TOGETHER WITH | |
| --- | --- |
Happy Friday. This is the President of Ireland giving a press conference this week with his Bernese mountain dog at his side stealing the show by vying for his owner's affection. The President seems unfazed and unbothered by it because they're clearly besties. The doggie's name is Misneach.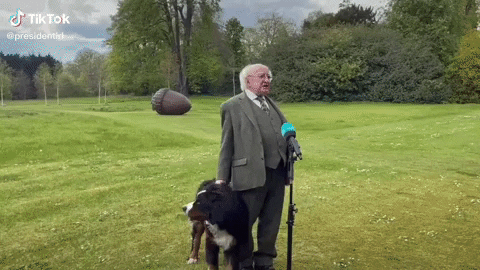 In Case You Missed
🤥 A new study shows that people are more likely to lie about their taxes using tax software than they are when they use an actual accountant.
🤦🏻‍♂️ A man who went viral for spraying insecticide into his mouth while dancing topless has died. Shocker.
✝️ Catholic priests in Germany will bless gay marriages, defying orders not to from the Vatican.
🇧🇾 A woman in Belarus was fined for wearing red and white socks. Those are the colors of the opposition flag and wearing them is now a punishable offense.
🐥 Twitter suspended an account created by former President Trump.
🦢 Some a-holes put a sock over a swan's head and police are seeking to find out who.
📞 Morning Invest started a new Telegram channel where we post up to the minute market news. Join us right here!
Coronavirus Update: 😷 Total confirmed cases as of 6:30 p.m. ET on Thursday: 32,598,405 — Total deaths: 580,012— Total tests: 439,924,523
Today's Live Show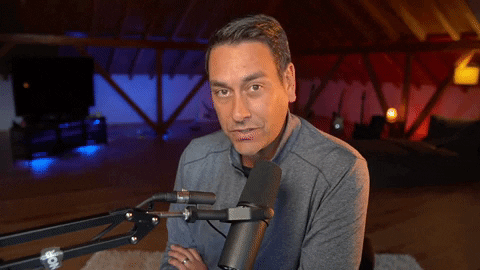 DOGECOIN HEADS TO THE MOON, WHICH ONE IS NEXT?
Join us on today's live morning show. On today's show:
Elon Musk is about to appear on Saturday Night Live and investors are jumping into Dogecoin ahead of his appearance. We'll analyze the numbers and show you the next Dogecoin to breakout. Vegas oddsmakers are betting on who Bill Gates will date next. We'll spin the Gates-Date-A-Wheel on the show today. Click here to RSVP and set a reminder and I'll see you at 9 AM Eastern.
CONFORMING LOAN

Program

Rate

Change

APR

Change

30 year
2.71

%

0.07%

2.77%

0.07%

15 year
2.09

%

0.01%

2.17

%

0.01%
The Lead: Time To Follow Along With Crypto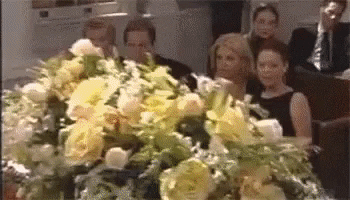 credit: giphy
It may be time to start paying attention to cryptocurrency if you haven't been. Here is a shortlist of why.
Citigroup is considering trading, holding and financing services in the crypto space. The head of the company's global foreign exchange says that the bank is getting ready to build financial tools for blockchain-run currencies.
PayPal earnings beat expectations this week, fueled by the company's entrance into the crypto space. Profit was up $1.10 billion in Q1, compared to $84 million last year.
Dogecoin has rallied 12,000% since it began trading this year and investors are hungry for the next altcoin to do the same! Some contenders: DigiByte, VeChain and SafeMoon.
Crypto is still a bit complicated for the average investor but established banking companies such as Citigroup and PayPal want to change that. So what can you do if you want to keep up? We started with this book that helped us understand the concept. We also try to follow the trends on our YouTube channel so be sure you're subscribed. Cryptocurrency is supposed to be the currency of the people but there is a learning curve. We encourage you to learn at your own pace but know that the market's pace of adoption is meteoric right now!
Sponsor: Public.com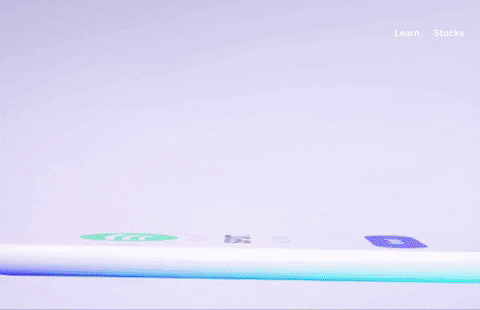 Come on over and follow me on Public! One of my favorite new trading apps that acts as a social network. I'm @ClaytonMorris over there. Say hi when you do. When I make a trade you'll receive an alert. It's one of my new favorite apps. And tomorrow Apple is holding a big event so you can get a FREE Apple stock today when you sign up.
Public is very different from other trading apps because it's built like a social network to help you learn about trading. Sure you can buy and sell in the app but the education component is wonderful. It's a great way for new investors to learn from people who've been doing it for a while. And there's nothing to be embarrassed about as the community is SUPER nice and helpful. So even if you're a newbie you'll be welcomed with open arms by the community.
But maybe this is the BEST part. When you sign up for your FREE account with our link you'll get a slice of a premium stock like Apple. And you can start investing with as little as $1. So get started today and tell me what you think of Public. Sign up right here and get your FREE Apple stock. Click here: Public.com
Topless In Ocean City, Maryland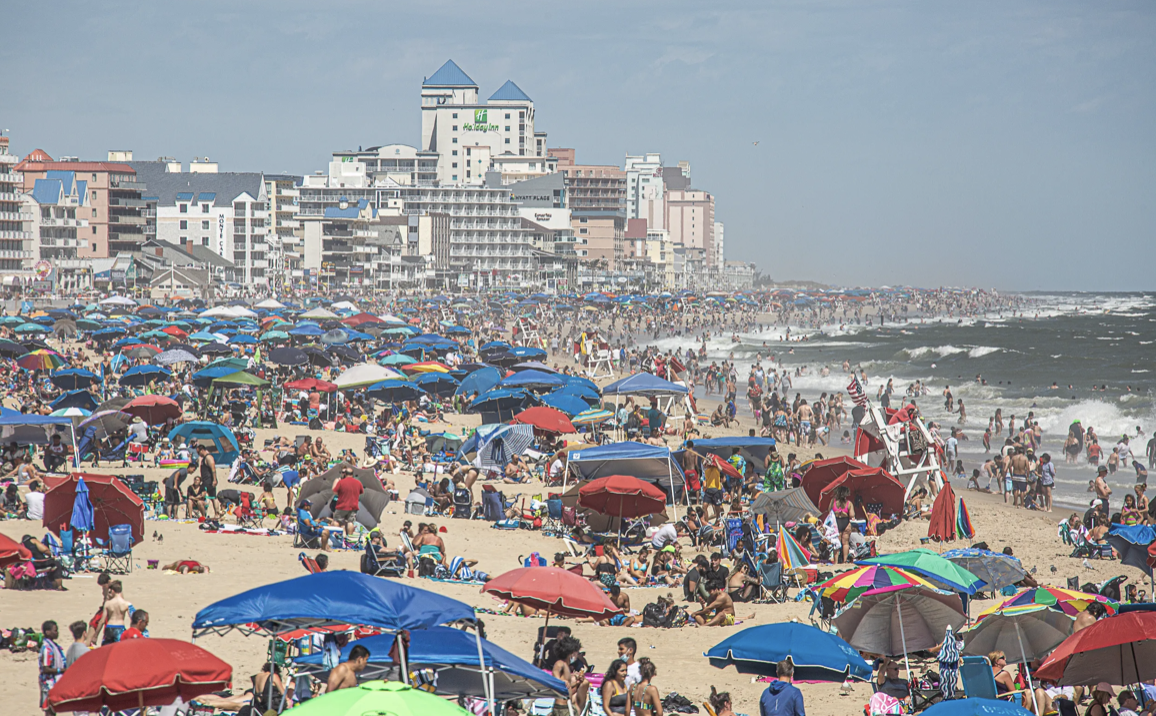 credit: Salisbury times
Are topless bans sexist? Let's try to think like Europeans for a minute while we consider this.
Five women in Ocean City, Maryland have challenged the city's topless ban in federal court. The ban says that only women are banned from going topless but men were not. Is that fair?
The city's defense says that the ban is "an effort to protect the moral sensibilities of the beach resort." City officials say that "the residents of Ocean City don't want to see nudity, and they define nudity as including exposure of the female breast."
But the city did not do any research or surveying on that matter. This just what they are saying of their own accord. Why is a female breast considered nudity but a male breast is not?
The plaintiffs claim that this is a violation of the Equal Protection Clause of the U.S. Constitution. They claim that the ordinance uses "sex society ideology" against women.
FWIW, we side with these women. Free the breasts of all sizes, shapes and genders!
That's Clucked Up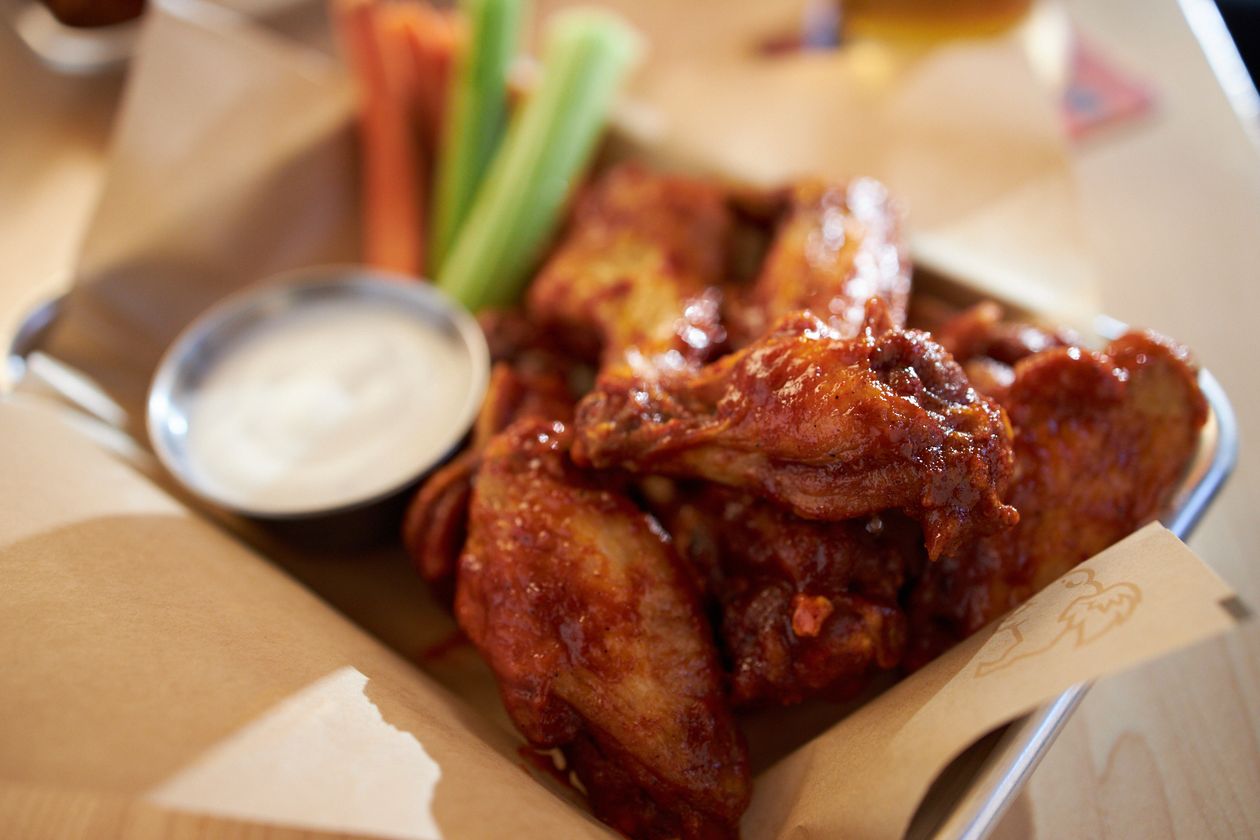 credit: business wire
Speaking of breasts, the price of chicken is rising due to strong demand and some restaurants say that they have been running out of chicken to serve.
Wings and chicken sandwiches are more popular than ever due to the pandemic and the renewed love affair with takeout. Chicken prices have more than doubled since the beginning of the year and wing prices are at record highs.
Part of the problem is factory workers. After all the Covid outbreaks in meat processing plants, workers are not keen to apply to work in one. In fact, low-skill jobs have gone unfilled in all industries.
The Wall Street Journal says that the "chicken sandwich wars of recent years" have also raised the price of chicken. All fast-food chains have a signature fried chicken sandwich and these are more popular than ever. Prices for these sandwiches are up 11% from last year.
News By The Numbers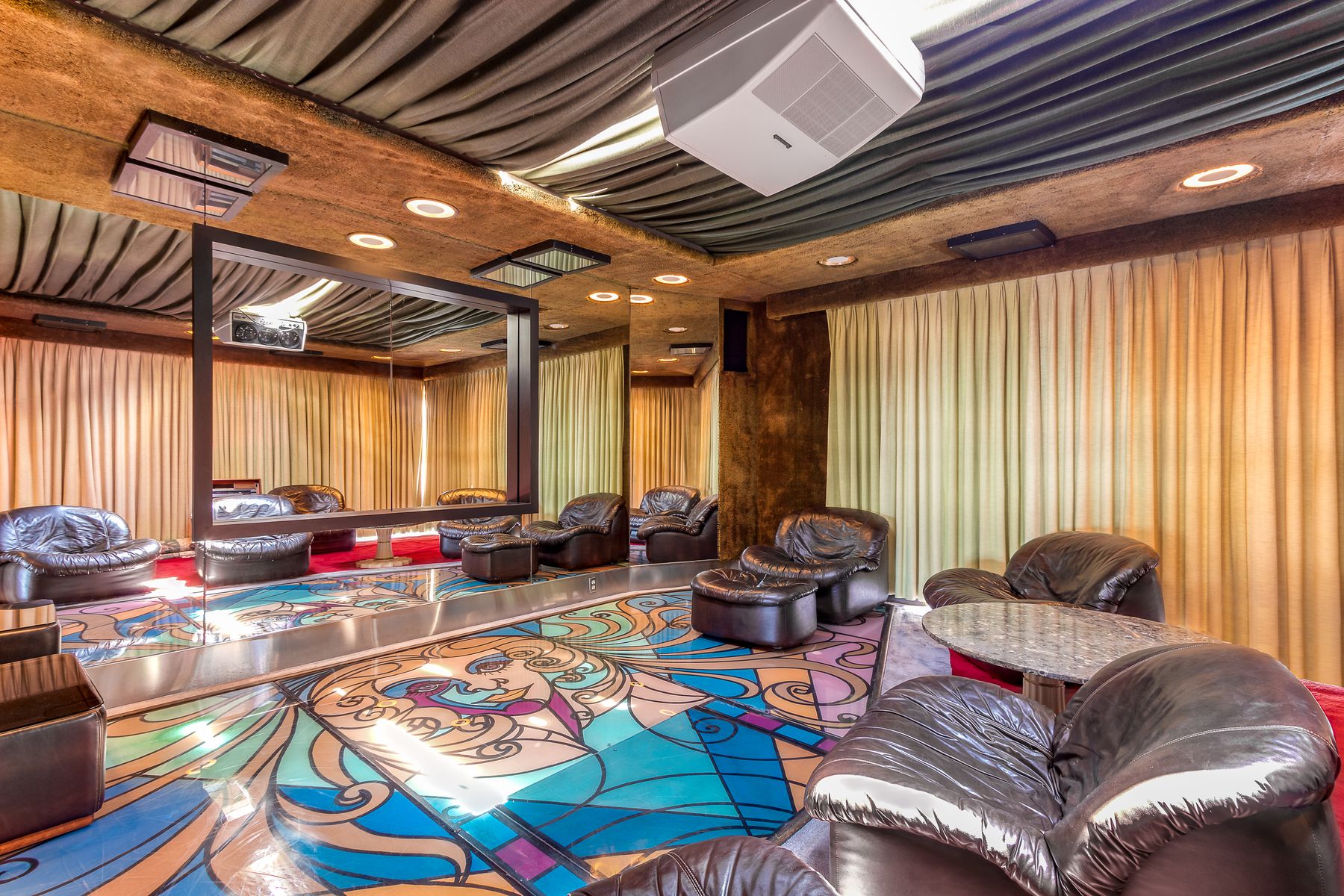 the disco room in the Kellogg mansion credit: Karl Moeller and Kevin King
$4.59 million. That is the listing price of the Florida mansion that once belonged to W.K. Kellogg, founder of the cereal company. The house has some truly whacky style but it is under contract with a new buyer.
$100,000. That is how much the appraised value of a home jumped after the homeowners removed proof that the family selling the home was Black. The homeowner has filed a complaint with the Fair Housing Center.
46%. That is how many Americans think that they are the best person that they know, according to a survey by a wellness company.
1 in 4500. Those are the odds that bookies are taking that Bill Gates' first post-divorce date will be with Angelina Jolie, Elizabeth Holmes or Drew Barrymore. The top odds are on his ex-girlfriend Ann Winblad and the lowest odds are on Oprah Winfrey.
Gas Pains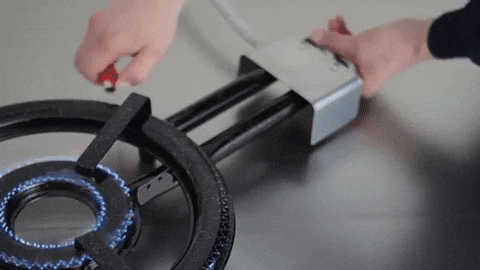 credit: giphy
A new report shows that methane emissions are literally killing people as well as contributing to a rapid increase in global temperatures.
"Because methane is a key ingredient in the formation of ground-level ozone (smog), a powerful climate forcer and dangerous air pollutant, a 45 per cent reduction would prevent 260,000 premature deaths, 775,000 asthma-related hospital visits, 73 billion hours of lost labour from extreme heat, and 25 million tonnes of crop losses annually."
I don't know about you but I find those numbers shocking! This research comes from the United Nations Environment Program. It calls for a 40-45% reduction in global methane emissions by 2030 to prevent an additional 0.3°C of warming.
And not a moment too soon. Ecologists are warning that a severe drought on the West Coast could lead to the most destructive and extreme wildfire season in modern history. As if the last wildfire season wasn't bad enough!
Fuel moisture — the amount of water inside a living plant — "is the lowest that we've recorded at these sites since 2013," Craig Clements, director of the Wildfire Interdisciplinary Research Center at San Jose State University, told NPR. "It's indicative of very dangerous conditions coming into this summer."
One Of These Things Does Not Belong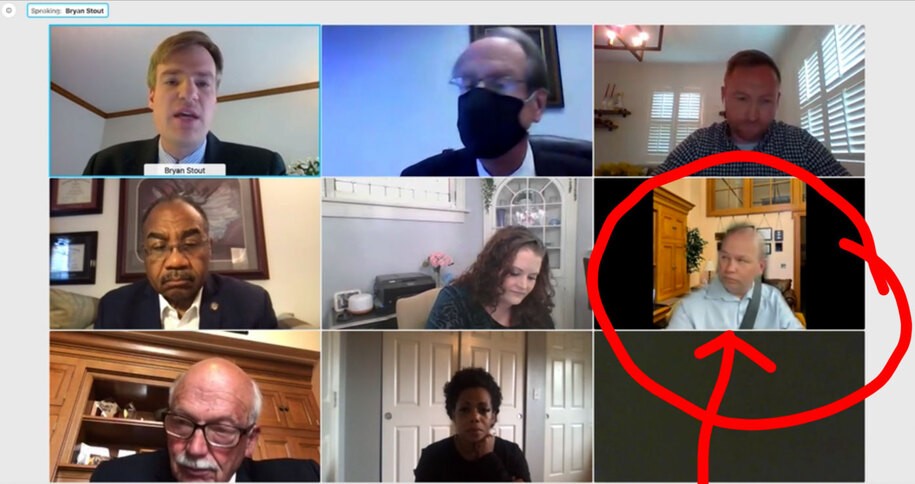 credit: dailykos
Let's see if you can figure out what is wrong with Ohio Senator Andrew Brenner's virtual office background?
If you noticed that he is wearing a seatbelt, you win! The Senator was on a Zoom conference and trying to hide the fact that he was on the road but was fooling nobody. The irony here is that the Senator's office introduced House Bill 283 on the same day. That bill's purpose is to "prohibit driving while using electronic communications device."
Do as I say, folks, not as I do!
Share The Love
Become a friend of Morning Invest by sharing this newsletter with someone you love.
When you do give you actual rewards that'll make everyone jealous.