TOGETHER

WITH
Happy Friday.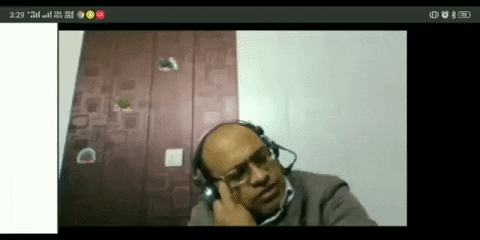 In Case You Missed It. 
 This video of a Zoom call has gone viral after the wife of a businessman leaned in for a kiss. He dodged the kiss and said "what kind of nonsense are you doing?"
 Chipotle-themed makeup is now a thing. You don't eat it.
Major League Baseball will have the first annual league-wide Lou Gherig Day on June 2 to raise awareness and honor people with amyotrophic lateral sclerosis, the disease made famous by the Hall of Fame player.
Pope Francis starts a four-Day trip to Iraq today under high security and safety measures.
Hawaii is under a tsunami warning after an 8.1 magnitude earthquake struck New Zealand.
This guy gets the A-hole of the Day award for hanging his training dog by the leash and slamming it into a car. He is now under investigation and we hope a dog bites him in his privates.
YouTube says that it will let former President Trump have his channel back when the "risk of violence has decreased."
 Mitch McConnell has compiled a list of people he wants to replace him, fueling speculation that he may not complete the term he was just re-elected for.
Coronavirus Update:
 Total confirmed cases as of 7 p.m. ET on Thursday: 28,819,554 — Total deaths: 520,071 — Total tests: 353,637,183
Today's Live Show
BIG STIMULUS CHANGES, THE FED TORCHES THE MARKET

Join us on today's live morning show. The FED crashed the market with comments around unemployment and interest rates. This recovery is slower than we thought. Also the Senate makes some big changes to the stimulus bill. Join our live morning show for FREE right by Clicking here to RSVP and I'll see you at 9 AM Eastern. 
The Lead: Stocks Tumble on Fed's Forecast
credit: wsj
The stock market did not like what Federal Reserve Chairman Jerome Powell had to say yesterday. Powell's remarks set off a massive selloff that dropped the stock market into the red Thursday.
His fault?
But don't shoot the messenger. Powell said that the economy is far from recovered and it could be months before unemployment reaches pre-pandemic levels. The stock market has been trying really hard to pretend that everything is normal but Powell does not want to play make believe, much to his credit.
"Today we're still a long way from our goals of maximum employment and inflation averaging 2% over time," he said.
The Numbers
The market threw a tantrum immediately after. According to the Wall Street Journal, the "Dow Jones Industrial Average lost 345.95 points, or 1.11%. The S&P 500 declined 51.25 points, or 1.34%, to 3768.47, the third consecutive session of declines. The Nasdaq Composite fell 274.28 points, or 2.11%, to 12723.47." 
Yikes! 
CONFORMING LOAN

Program

Rate

Change

APR

Change

30 year

2.93%

 0.01%

2.99%

 0.01%

15 year
2.26

%

 0.03%

2.36

%

 

0.03%
Stimulus Story Time
credit: bloomberg
The Senate continues to re-shape the $1.9 trillion stimulus bill in order to advance it to the voting stage but first they will get a storytime.
In order to delay the bill, Republican Senator Ron Johnson insists that the Senate get a read-aloud of the 628-page bill before it gets a vote. This could take over 10 hours even by the most experienced Audible narrator but they have to do it.
After the storytime, Senators will vote in quick succession on amendments to the bill. It will still include $1,400 in direct payments to Americans who make $75,000 or less plus $400 per week in extra unemployment aid. It will also include a provision that will make student loan forgiveness non-taxable as income. 
Sponsor: Get 2 Premium Free Stocks with Webull

March is here and just for our audience, Webull is extending their 2 free stocks promotion valued up to $1,850. Yes, you read that right. Right now you can get two free stocks valued up to $1850 just for opening an account with Webull. 
You'll get the free stocks just for opening a free trading account with Webull and depositing $100 into the account to activate it. Remember you're not spending $100, you're simply depositing that money into your account. Don't forget to make that deposit in order to receive the free money. And right now Webull is giving away some premium stocks like Google and Apple.
Simply click here and start an account. Even if you never do anything else with the account you still get that free money.
With Webull you can invest in thousands of companies using their trading tools and analytics to create your own financial portfolio. And the best part is $0 commissions and no deposit minimums. I remember when I used to pay $6 per trade with some other companies. Not any more thanks to Webull.
Sign up today and get your free stocks. Thanks, Webull.
My Life As a Slave
credit: dailybeast.com
A Mississippi school district is holding emergency meetings after an 8th-grade teacher assigned a "Slave Letter Writing Activity." The assignment was for students to imagine that they were African slaves working on a plantation and "write a letter to your family back in Africa or in another American state describing your life." 
Parents and administrators felt that this assignment downplayed the practice of slavery or presented it in an "extremely mild view."
At first, we thought the assignment seemed like a good idea but when you see the PowerPoint that went with it, it is extremely tone-deaf. Slaves did not "work." They were enslaved like animals. Slaves did not have hobbies to "pass [the] time when [they] aren't working." It was not a life to write home about like summer camp. 
The district has apologized to parents and said that the teacher's intent was to teach empathy on behalf of the slaves, not make light of their plight. The district says that it may now make an effort to approve such assignments before they are given.
However, we do think that there is a baby here not to be thrown out with the bathwater. Empathy is an important piece of this lesson and that should not be tossed out in a cancel culture movement. We ask you, dear reader, what is a better way to get students to identify with the enslaved in a more sensitive manner? 
Disneyland Gets a Makeover, My Pretty
credit: disney
Disneyland has used park lockdowns to remodel the Snow White ride and make it less scary.
The ride used to be called Snow White's Scary Adventures and we do remember being traumatized by the evil witch scene as children!
Now witches are en vogue and scaring children is not as fun as it once was. The ride is now called Snow White's Scary Adventures and it is full of crystals and dancing and happy dwarves. The principal engineer on the ride says that the new ride is "finally giving Snow White the happily ever after she deserves." 
News By The Numbers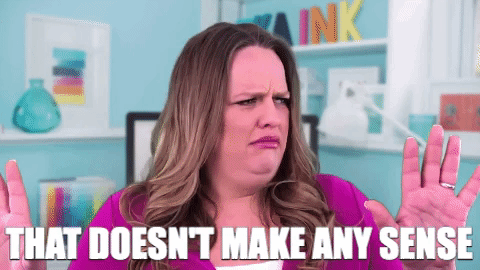 credit: giphy
61%. That is the percentage of people who support President Biden's plan to eliminate $10,000 worth of student debt. Interestingly, only 45% supported canceling $50,000 worth of debt. Then again, the poll was done by Monmouth University, which is hardly a neutral party when it comes to for-profit education, now is it?
90%. That is how much of the western U.S. is abnormally dry or in drought, according to the U.S. Drought Monitor. Scientists are calling this a "megadrought," meaning it is a drought that lasts decades. Or forever if we don't make ecological changes. 
$90,000. That's how much a Porsche Taycan Cross Tourismo will cost when it goes on sale later this year. It is the luxury car maker's electric SUV. 
Man's Best Friend?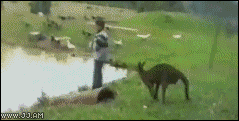 credit: giphy
Kangaroos can communicate with humans like domesticated animals, according to a study out of two universities in Australia. Because where else could one study kangaroos?
Scientists put food in a box and closed it. Instead of trying to open the box themselves, the roos made eye contact with the humans, nonverbally asking for the box to be opened. This is a behavior that is typically expected of domesticated animals but these kangaroos were not domesticated.
Scientists say that they hope this research helps endear more Australians to the kangaroo because they can typically be considered as a pest. 
Share The Love
Become a friend of Morning Invest by sharing this newsletter with someone you love.
When you do, we don't just give you a pat on the back and say, "Well done old sport." We give you actual rewards that'll make everyone jealous.