| TOGETHER WITH | |
| --- | --- |
Happy Tuesday. It's the first day of December and around our house that means advent calendars and the non-stop question from our kids. "How many days left?" So we bought this:
credit: Clayton Morris
In Case You Missed It. 
 Shark attacks are on the rise.
Arizona and Wisconsin both certified the Presidential election results in Joe Biden's favor.
A man was murdered over Thanksgiving leftovers.
George Clooney admits to having used a Flowbee to cut his hair for the last 25 years.
First Lady Melania Trump does give a f*ck about Christmas stuff as she previously stated. However, she unveiled her holiday White House decorations on Twitter on Monday.
Coronavirus Update: 
Total confirmed U.S. cases as of 6:15 p.m. ET Monday: 13,511,194 — Total deaths: 267,792 — Total recoveries: 5,065,148
CONFIRMING LOAN

Program

Rate

Change

APR

Change

30 year
2.85

%

 

0.02%

2.91%

 

0.02%

15 year
2.69

%

 0.02%

2.79

%

 0.02%
The Lead: Weak Dollar
credit: axios
The dollar has begun to rebound from its lowest level in over 2 years. It was a meager rebound at 0.2% when you consider that the dollar fell 2.3% in November overall.
International investors are not feeling good about the dollar since the U.S. government has been unable to offer aid to those affected by the pandemic and prevent increasing joblessness. Home sales were also lower in October, after months of gains. The 0.2% dollar boost is considered temporary as the dollar is expected to continue its slide.
Meanwhile, the Euro was up 2.6% in November and hedge currencies such as Bitcoin hit an all-time high of $19,864.15 on Monday, up 5.7%.
There's An App For That
credit: sic noticias
In the UK, business owners may be able to use an app to determine whether a customer has had a Covid vaccine. Based on that data, they could deny service to anti-vaxxers.
In the UK, there is already an app used for contact tracing infection people. The minister in charge of the vaccine rollout, Nadhim Zaharia, said that the country would use the same app to supply information about a given person's vaccination.
"The sort of pressure will come both ways: from service providers — who will say 'look, demonstrate to us that you have been vaccinated' — but also we will make the technology as easy and accessible as possible."
Sensible but also terrifying.
Sponsor: Stamps.com
Can you think of anything worse than waiting in line at The Post Office during a pandemic?
 This holiday season, more people will be mailing stuff than ever before. That means the Post Office is going to be busy. You don't have time for that. Stamps.com brings the Post Office, and now UPS shipping, right to your computer.
Mail and ship anything from the convenience of your home or office.
With Stamps.com, anything you can do at the Post Office you can do with just a few clicks. Plus Stamps.com saves you money with deep discounts that you can't even get at the Post Office!
With Stamps.com, you get 5 cents off every first-class stamp and up to 40% off Priority Mail, and up to 62% off UPS shipping rates.
Try it now and get a FREE digital scale
with our promo code: INVEST. There's NO risk. With my promo code, INVEST, you get a special offer that includes a 4-week trial PLUS free postage and a digital scale. No long term commitments or contracts.
Just go to Stamps.com, click on the Microphone at the TOP of the homepage, and type in INVEST.
Mayor Andrew Yang?

credit: ap
Former presidential candidate Andrew Yang may be considering a run for New York City Mayor. Yang is well known as an advocate for universal basic income and universal health care. If he could win the country's most high-profile Mayor spot and implement these policies, it may be an opening to these progressive policies for everyone.
Yang has not said that he wants this spot but he is amongst candidates being poll-tested amongst NYC residents for the next Mayoral election in June.
Yang received shockingly little attention in the mainstream media for his progressive Democratic presidential run in the 2020 election. In fact, network TV producers have admitted to being told not to book Yang for shows because the networks wanted to throw their support behind President-elect Biden. This bias prevents progress for everyone but Yang has proven himself to be persistent. He has gone as far as to move to Georgia to support the Democrats in the Senate runoff election.
Watch our Andrew Yang blacklisted video here.
News By The Numbers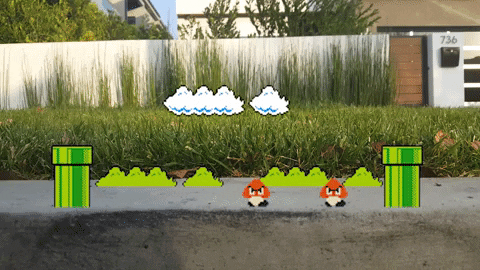 credit: giphy
$580 million. That is how much it cost Universal Studios to build Super Nintendo World in Japan. It opens on February 4. Seems like a good time to open a theme park.
23. That is how many children one man fathered in a single year in Australia. He is now under investigation because Victorian law only allows a man to create ten "families."
$312,001. That is how much money was spent on a legal defense fund in 2018 by Time's Up, the #MeToo women's movement launched by Hollywood A-listers. The organization raised over $3.6 million but the bulk of that money went towards salaries, conferences at luxury resorts, and travel. '
$12 million. That is how much Apple was fined in Italy by the country's competition regulator for making misleading claims about how waterproof the iPhone is.
Scottish Healthcare Workers Get A Christmas Bonus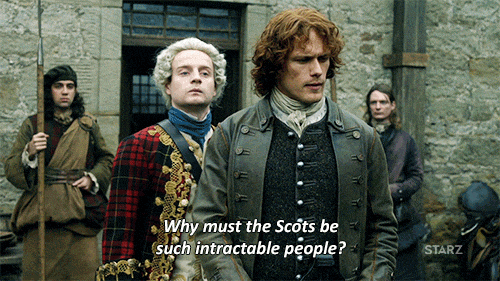 credit: giphy
Healthcare workers in Scotland will receive £500 this Christmas as a thank you for their work during the pandemic. The first minister Nicola Sturgeon said that there are "no strings attached" to this money and urged Boris Johnson and the Treasury to make this payment tax-free.
Part-time workers will receive a "proportionate share" of the payment by the end of the year.
Additionally, the Scottish government announced a £100 million fund for people struggling during the pandemic, which will include a "£100 cash grant to every family with children in receipt of free school meals to be paid before Christmas."
She also made a gesture to the European Union that Scotland is still not thrilled with Brexit. "Scotland wants to return. And we hope to do so soon, as an independent member state."
And The Winner Is…

credit: guardian
Merriam-Webster announced that the word of the year is "pandemic" in the biggest no-duh news of the week. The company said that searches for the word were up 115,806% over last year.
"That probably isn't a big shock," Peter Sokolowski, editor at large for Merriam-Webster, told The Associated Press. "Often the big news story has a technical word that's associated with it and in this case, the word pandemic is not just technical but has become general. It's probably the word by which we'll refer to this period in the future."
The word "pandemic" comes from the Latin and Greek word "pan," which means all, and "demos," which means population.
The dictionary also added "Covid-19" to its entries. "Coronavirus" had been included in the dictionary for decades.
Share The Love
Become a friend of Morning Invest by sharing this newsletter with someone you love.
When you do give you actual rewards that'll make everyone jealous.